Violinist Tim Fain and Composers Concordance do it right with an all new concert in New York
Greetings from New York City, and welcome to my column! Here, I write about new music and media, and the people who create the art. Check it out.
Who««What
On a warmish November night, I attended a packed new music event put together by Composers Concordance, violinist Tim Fain, and an influential cohort of cutting-edge composers. The concert, A House of Many Rooms, featuring violinist Tim Fain with pianist Timo Andres, took place on November 8, 2015 at (Le) Poisson Rouge, a downtown venue on Bleecker Street that boasts a beguiling, flickering red fish at the entrance and a reputation for fresh sound all its own.
On the program were compositions by Kevin Puts, Dan Cooper, Milica Paranosic, and Christopher Cerrone, along with the world premieres of Beirut is A House of Many Rooms, by Randall Woolf, and Natural, by Gene Pritsker. Most pieces were related to physical places.
Dan Cooper's well-integrated El Planeta Rojo had the feel of an electro-acoustic score for animation. A sound world of mournful violin phrases hovering lazily over angular electronic grooves, echoing a distant, orderly universe, created a fine sense of what dreaming about Mars could actually sound like. Arches, by the Pulitzer Prize-winning composer Kevin Puts, provided a blissful playground for Tim Fain's articulated bowing in the seemingly abstract Caprice-Aria scheme, while Milica Paranosic's Al' Airi Lepo Sviri, set to a poignant video by Carmen Kordas, brought about a progressive treatment of common, if all too easily appropriated, misconceptions about the role of the feminine in traditional cultures. A sense of pre-industrial pure was present in Gene Pritsker's Natural, an electro-bucolic pairing of samples recorded in nature with bursts of analog electronics and violin lines. The accompanying visuals mimicking early video technology were created by the composer.
As an expat myself, my pulse quickened at the opening of Randall Woolf's Beirut is A House of Many Rooms. The heavily romantic opening motives well supported the unabashedly romantic notions I harbor for Sarajevo, my birthplace. By weaving the sounds of the 'oud, Lebanese singers, city noises and a solemn violin operating mostly in lower registers (as if culled from a Jerzy Grotowski play), Woolf achieved a moving tribute to the essence of "Beirut, the Paris of the Middle East". His score, not unlike the city itself, cradles western and eastern cultural idioms, and many more besides. The sense of excitement forged through coexistence was deepened by an accompanying film expertly shot in Beirut by Mary Harron and John C. Walsh, one that reveals the nature of communal life reminiscent of Peter Greenaway's work. This is impressive given that the film was made after the music was completed.
Winner of the 2015 Samuel Barber 'Rome Prize', Christopher Cerrone was represented by a crafty work that combined 1990s minimalist language with gestural pop in a sonata form. For this piece, Fain teamed up with Timo Andres who shone brightly at the piano with a crystalline sound and attractive dramatic timing.
Described by the Boston Globe as a "charismatic young violinist with a matinee idol profile, strong musical instincts, and first rate chops," Tim Fain's offerings that night confirmed the Globe's judgment and then some. Fain is an extremely sensitive interpreter who, with an assured yet understated virtuosity, pulled the utmost from every score. He proved to be a charming host and showed impressive panache, even during a tech glitch which temporarily prevented the start of one piece. But most of all, Fain imbued the night with a sense of purpose and the need for contemporary composition –a feat hard to achieve in a town with over 250 concerts per night and where new music ensembles and soloists, and their audiences, seem to multiply overnight in every borough.
The funds for the event came from a number of arts foundations, including the New York State Council on the Arts, New Music USA, and private donors.
Connections 'n Picks
An "enterprising new music organization" according to The New York Times, Composers Concordance presents over 15 concerts every season, attracting over eighty top musicians to perform, along with visual artists, technologists, choreographers, and filmmakers. The beginnings of the organization are tied to the vision of the composer and electronic music pioneer Otto Luening. Now in its 30th season, Composers Concordance is a hard-working endeavor through which many talented composers have a chance to be heard and many an innovative technological tool tried out. I pick Directors Gene Pritsker and Dan Cooper who co-curate the programs. I pick my fellow Associate Directors for the 2015-16 season Milica Paranosic, Peter Jarvis, and Melissa Grey. Many creations done for and by the organization are released through Composers Concordance Records, and distributed by Naxos. I pick the label for its innovative thinking and appetite for cultural change. I pick the NYC audience that came out in force and knew how to reward the artists. I pick Tim Fain for saying "yes."
Reflections, Intentions
The Poisson Rouge program illuminated the world's many corners and offered a sense of hope for a contemporary music that reflects a glorious, multifarious and yet essentially undivided existence. This feeling of promise –now more of a rarity in a post-Paris world– is what interests me as a citizen and a creator; this promise inspires me to write, and create, what I do. With the world around us kicking like a wounded colt, the resolve to trust the possibility of the positive voices now multiplying, giving us a wiser version of ourselves through the arts, is a choice to be made. Reverse-engineering, please! For the audience on Nov. 8, this concert represented a solid opportunity to choose well. It also made plain that Tim Fain has the capacity to play a larger role outside of the concert hall if he chooses to do so.
Get in touch and let me know about what inspires you artistically in your corner of the globe. And, if all else fails, you can always like me on Facebook.
A Season of Classic Films: European classics screened at cultural heritage venues across Europe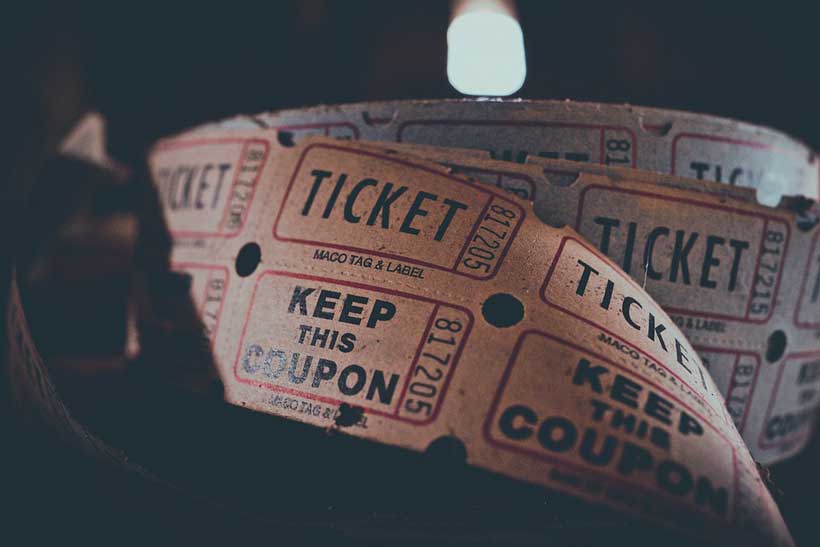 This summer, European film classics will be screened in some of Europe's most iconic cultural heritage venues. From tomorrow until the end of September, classic films from across the EU will be screened free of charge in a wide variety of venues in 13 EU countries – from small towns to capital cities – highlighting Europe's rich and diverse cultural heritage. As part of the wider restoration and digitisation of heritage films, the event series "A Season of Classic Films" is supported by Creative Europe MEDIA programme.
Commissioner Tibor Navracsics, in charge of Education, Culture, Youth and Sport, said: "European cultural heritage, including our great film classics, should be accessible to everyone. I am pleased to see that the Season of Classic Films makes it possible for everyone interested to be part of an experience shared across Europe, even when attending a local event."
Commissioner Mariya Gabriel, in charge of Digital Economy and Society, added: "Cinema is an essential part of our rich and diverse European culture and is contributing to reinforce bonds between people feeling the same passion and emotion for films. Digital transformation has a decisive potential to strengthen the positive effects of culture, both economically and socially. This is the challenge of our strategy Digital4Culture, to take advantage of this successful connection between digital technologies and culture."
The classic films season starts tomorrow at the Bologna Film Festival with a presentation of some of the restored films shot using Gaumont's Chronochrome colour system, one of the earliest colour filming techniques. Among the classic films to be screened throughout the season are some of the best-known titles in world cinema, including Fritz Lang's "Metropolis" (1927), Francois Truffaut's "The 400 blows" (1959), and "Cinema Paradiso" (1988) by Giuseppe Tornatore. The iconic venues hosting the screenings include Aristotelous Square in Thessaloniki, Greece, Kilkenny Castle in Ireland, and the Piazza Maggiore in Bologna, Italy. The full programme of the season is available here.
Background
Since 1991, the European Commission has been supporting Europe's audiovisual sector, contributing to is competitiveness and to cultural diversity in Europe, through the MEDIA Programme. One of its most substantial actions is providing financial support to the distribution of European films outside their country of production. Every year, on average over 400 films are made available to audiences in another European country with MEDIA's help. In May 2018, the Commission proposed to increase the budget of the programme by almost 30% for the next EU long-term budget for 2021-2027.
Within this project, Creative Europe MEDIA will also fund the restoration and digitisation of heritage films in order to ensure that the European culture is passed down to future generations. The event series for this summer was planned as part of the 2018 European Year of Cultural Heritage and reinforced by the Digital4Culture strategy.
"A Season of Classic Films" follows a first initiative, the "European Cinema Night"', which programmed 50 free screenings of 20 MEDIA-supported films from 3 to 7 December 2018 across the EU and reached almost 7,200 people. The classic films season is expected to attract 15,000 Europeans to the free screenings.
The Sounds of the Islands: Junkanoo Cultural Festival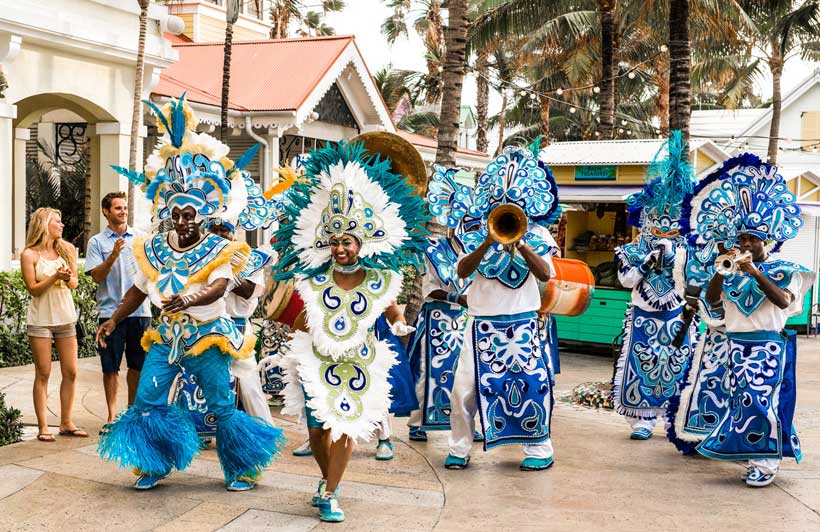 It starts with a deep drumbeat, a baritone sensation that vibrates within your chest. An instant tingle of rhythm journeys up your spine in anticipation of the cadence to come. What follows is nothing short of remarkable; a symphony of unconventional sounds blend together to create the most infectious melodies. This is Junkanoo: a long-standing semi-annual Bahamian tradition birthed from the islands' early ancestors. Whistles, cowbells and even conch shells are used in this charismatic exhibition of island culture that is now revered around the world.
History of the Tradition

The earliest rumoured origin stories for the bi-annual festival stems from an African Chief by the name of John Canoe. After being kidnapped and enslaved in the West Indies, John Canoe appealed for the right of his people to partake in their celebratory traditions. The most notable time for the festival to be orchestrated is around the Christmas holiday. The most illustrious part of the festival takes place on Boxing Day and New Year's Day at the capital island of New Providence. On these days, what was once regarded as an expression of freedom and cultural identity has now transformed into one of the fiercest national competitions. On-lookers crowd the parade routes, cheering on their favourite groups and chanting competitive mantras from the bleachers. The four most famous Junkanoo groups face off at the parades every year in hopes to win prizes and highly coveted national bragging rights.
How to Experience Junkanoo Year Round

Due to the increased popularity of the Bahamian tradition, Junkanoo can now be experienced year-round. The splashy display of costumed dancers and musicians highlight many destination-weddings. Hosts desiring to offer guests an authentic and lively environment can contract a Junkanoo band to create a unique entertainment experience. If you are in attendance at any of the local seasonal festivals, you are sure to close out the day with a Junkanoo rush out. In recent years, a junior edition of the Junkanoo competition has been added to the winter line up of events. The littlest natives of the island adorn painted faces and tiny drums in hand, skipping and twirling to the rhythmic music.
Whether you are a first-time visitor of the islands or one who calls The Bahamas home, once experienced, the rush of Junkanoo will never leave you.
Turning air pollution into art
Artists are known to take inspiration from the world around them. So it's no surprise that some have begun shining light on one of the most pressing environmental issues of our time—air pollution.
According to the World Health Organization, every year around 7 million premature deaths are caused by air pollution, with 9 out of 10 people breathing toxic air. Air pollution is also known to contribute to climate change and so efforts to tackle it can also help address the climate crisis.
The time to act is now, and artists, like so many others are looking at ways to raise awareness about air pollution, find solutions to reduce it and even use it as a resource.
Pollution Pods
Michael Pinsky got inspired by the differences between the various types of air pollution, when he set out to make Pollution Pods. The project consists of five domes, each imitating air in five different areas of the world: Northern Norway, London, New Delhi, Beijing and São Paulo. As you move through the domes you experience varied levels and sources of air pollution.
"I wanted to have very different sensations from one dome to another," Pinsky told UN Environment. "It's not just a question of how strong the pollution is but that they have very different characteristics as well."
For London, Pinsky recreates the smell of diesel. For Beijing, he mixes the smells of industrial fumes, coal or wood-based heating, and transportation emissions. While New Delhi whiffs of burnt plastic and grass, as citizens still burn a lot of their rubbish.
Luckily, the pollution is only in smell and visibility, without the actual harmful gases. But Pinsky says the experience still isn't very pleasant. That's the whole point: air pollution isn't pleasant.
Pinsky hopes Pollution Pods will lead to a more "radical approach" when dealing with air pollution, particularly with transportation. "It's not so easy to apply the same advocacy or philosophy towards different cities in the world," he said. "But in some cases, you could turn the problem around in two years with the right policies."
Smog-free towers
Daan Roosegaarde was motivated by living in Beijing and witnessing the city's strive for economic development and citizen wellbeing, when he created the Smog-free Tower. The "largest smog vacuum cleaner in the world", as Roosegaarde calls it, sucks up polluted air, cleans it and releases it back into the atmosphere.
"I thought to myself, 'I'm not a minister, I cannot give 20 billion euros to green energy today. But I'm an engineer and an artist, I can create a clean-air park, like an oasis.'"
The premise is that the smog-free tower sits in a city park, making the air 20–70 per cent cleaner than the rest of the city. It uses positive ionisation technology, which Roosegaarde says is the only way to clean large volumes of ultra-fine particles while using little energy.
Towers are now found around the world in China, Poland, the Netherlands, and soon, South Korea and Mexico. It's also led to a global campaign, with local partners in each country replicating the towers. Roosegaarde has now introduced the smog-free ring—made of compressed smog particles—and the smog-free bicycle as well.
"This is not utopia. It's a pro-topia where we, step-by-step, try to improve our cities," he said. "The grand goal is to have them not needed anymore, but until then, you do what you can to remain healthy."
Air pollution-based ink
Anirudh Sharma was visiting his family in Mumbai, India, when he began to notice that in the evening his white shirts would gradually turn speckled with something that resembled dirt.
"I realized this was air pollution, or sooty particulate matter, made of black particles released from exhaust of vehicles," Sharma told his alma matter Massachusetts Institute of Technology (MIT) Media Lab. "This is a major health issue."
When he returned to Massachusetts Institute of Technology, Sharma decided to do something about the air pollution back home. So he set up Graviky Labs—a start-up that has developed a technology to attach to diesel exhaust systems to capture particulate matter. The team at Graviky treat the soot to turn it into ink, called Air-Ink, for use by artists around the world.
So far, the start-up has captured 1.6 billion micrograms of particulate matter, or the equivalent of collecting 1.6 trillion litres of outdoor air.
"Less pollution, more art. That's what we're going for," Sharma said.