Violinist Tim Fain and Composers Concordance do it right with an all new concert in New York
Greetings from New York City, and welcome to my column! Here, I write about new music and media, and the people who create the art. Check it out.
Who««What
On a warmish November night, I attended a packed new music event put together by Composers Concordance, violinist Tim Fain, and an influential cohort of cutting-edge composers. The concert, A House of Many Rooms, featuring violinist Tim Fain with pianist Timo Andres, took place on November 8, 2015 at (Le) Poisson Rouge, a downtown venue on Bleecker Street that boasts a beguiling, flickering red fish at the entrance and a reputation for fresh sound all its own.
On the program were compositions by Kevin Puts, Dan Cooper, Milica Paranosic, and Christopher Cerrone, along with the world premieres of Beirut is A House of Many Rooms, by Randall Woolf, and Natural, by Gene Pritsker. Most pieces were related to physical places.
Dan Cooper's well-integrated El Planeta Rojo had the feel of an electro-acoustic score for animation. A sound world of mournful violin phrases hovering lazily over angular electronic grooves, echoing a distant, orderly universe, created a fine sense of what dreaming about Mars could actually sound like. Arches, by the Pulitzer Prize-winning composer Kevin Puts, provided a blissful playground for Tim Fain's articulated bowing in the seemingly abstract Caprice-Aria scheme, while Milica Paranosic's Al' Airi Lepo Sviri, set to a poignant video by Carmen Kordas, brought about a progressive treatment of common, if all too easily appropriated, misconceptions about the role of the feminine in traditional cultures. A sense of pre-industrial pure was present in Gene Pritsker's Natural, an electro-bucolic pairing of samples recorded in nature with bursts of analog electronics and violin lines. The accompanying visuals mimicking early video technology were created by the composer.
As an expat myself, my pulse quickened at the opening of Randall Woolf's Beirut is A House of Many Rooms. The heavily romantic opening motives well supported the unabashedly romantic notions I harbor for Sarajevo, my birthplace. By weaving the sounds of the 'oud, Lebanese singers, city noises and a solemn violin operating mostly in lower registers (as if culled from a Jerzy Grotowski play), Woolf achieved a moving tribute to the essence of "Beirut, the Paris of the Middle East". His score, not unlike the city itself, cradles western and eastern cultural idioms, and many more besides. The sense of excitement forged through coexistence was deepened by an accompanying film expertly shot in Beirut by Mary Harron and John C. Walsh, one that reveals the nature of communal life reminiscent of Peter Greenaway's work. This is impressive given that the film was made after the music was completed.
Winner of the 2015 Samuel Barber 'Rome Prize', Christopher Cerrone was represented by a crafty work that combined 1990s minimalist language with gestural pop in a sonata form. For this piece, Fain teamed up with Timo Andres who shone brightly at the piano with a crystalline sound and attractive dramatic timing.
Described by the Boston Globe as a "charismatic young violinist with a matinee idol profile, strong musical instincts, and first rate chops," Tim Fain's offerings that night confirmed the Globe's judgment and then some. Fain is an extremely sensitive interpreter who, with an assured yet understated virtuosity, pulled the utmost from every score. He proved to be a charming host and showed impressive panache, even during a tech glitch which temporarily prevented the start of one piece. But most of all, Fain imbued the night with a sense of purpose and the need for contemporary composition –a feat hard to achieve in a town with over 250 concerts per night and where new music ensembles and soloists, and their audiences, seem to multiply overnight in every borough.
The funds for the event came from a number of arts foundations, including the New York State Council on the Arts, New Music USA, and private donors.
Connections 'n Picks
An "enterprising new music organization" according to The New York Times, Composers Concordance presents over 15 concerts every season, attracting over eighty top musicians to perform, along with visual artists, technologists, choreographers, and filmmakers. The beginnings of the organization are tied to the vision of the composer and electronic music pioneer Otto Luening. Now in its 30th season, Composers Concordance is a hard-working endeavor through which many talented composers have a chance to be heard and many an innovative technological tool tried out. I pick Directors Gene Pritsker and Dan Cooper who co-curate the programs. I pick my fellow Associate Directors for the 2015-16 season Milica Paranosic, Peter Jarvis, and Melissa Grey. Many creations done for and by the organization are released through Composers Concordance Records, and distributed by Naxos. I pick the label for its innovative thinking and appetite for cultural change. I pick the NYC audience that came out in force and knew how to reward the artists. I pick Tim Fain for saying "yes."
Reflections, Intentions
The Poisson Rouge program illuminated the world's many corners and offered a sense of hope for a contemporary music that reflects a glorious, multifarious and yet essentially undivided existence. This feeling of promise –now more of a rarity in a post-Paris world– is what interests me as a citizen and a creator; this promise inspires me to write, and create, what I do. With the world around us kicking like a wounded colt, the resolve to trust the possibility of the positive voices now multiplying, giving us a wiser version of ourselves through the arts, is a choice to be made. Reverse-engineering, please! For the audience on Nov. 8, this concert represented a solid opportunity to choose well. It also made plain that Tim Fain has the capacity to play a larger role outside of the concert hall if he chooses to do so.
Get in touch and let me know about what inspires you artistically in your corner of the globe. And, if all else fails, you can always like me on Facebook.
The Art of Architecture and Garden Design
Exploring Hangzhou is like walking through a Chinese watercolour painting, enchantingly brought to life. The capital of China during the Southern Song Dynasty (1127-1279), Hangzhou's willow-fringed West Lake and mist-laced tea mountains dotted with ancient pagodas have enthralled generations of emperors, poets, artists and philosophers.
Sitting right on the banks of Hangzhou's famed West Lake – a UNESCO World Heritage site – Four Seasons Hotel Hangzhou at West Lake is a charming microcosm of Hangzhou's resplendent history, enriched with 21st century luxury and genuine hospitality.
Guests at Four Seasons Hotel Hangzhou at West Lake will find themselves in their own exclusive Chinese retreat fit for an emperor and empress. The entire resort is inspired by classic architecture from southeast China, giving guests an awe-inspiring insight into the privileged lifestyles of Hangzhou's ancient literati.
Southeast China architecture style whitewashed buildings topped with dramatic grey-tiled, wing-tipped roofs can be seen throughout Hangzhou. The masterfully crafted rooflines are also a signature feature of Four Seasons Hotel Hangzhou at West Lake, where they appear both flamboyant and calmingly aen like. They are equally delightful when viewed from within – cast your eyes up to the soaring ceilings to appreciate the timeless beauty of the exposed interlocking dark-wood beams that have been hand-crafted according to traditional techniques.
The layout of the Hotel follows traditional Chinese courtyard design and feng shui philosophy, where symmetry is key. Guests enter into a grand central pavilion overlooking the lakefront infinity pool and gardens. Residential wings extend on either side leading to the guest rooms, restaurants and wellness facilities, intermingled with gardens, rockeries, streams and waterfalls to create a restorative sense of intimacy with nature. Many rooms open out to their own terrace conservatory with views of the lake, gardens and forest glades.
The pinnacle of the resort design is its landscaped grounds edging West Lake. As Hangzhou's most famous attraction, it's a rare privilege to be able to enjoy your own private slice of the legendary lake. The stunning water gardens embrace the central outdoor infinity pool and lawns leading directly to the lake shore and jetty.
Linking indoors and outdoors is the Hotel's signature serpentine covered walkway through lush glades planted with willow, pine, maple and bamboo. It took Chinese artisans to carve the intricate lattice beams and hand-paint the colourful traditional designs on the interior roof of the walkway. Wandering along the corridor feels like a portal to an age of indulgence, where guests connect with natural and simple pleasures in this unforgettable part of China.
Leaders Will Address the Cultural Dimensions of "Globalization 4.0" in Davos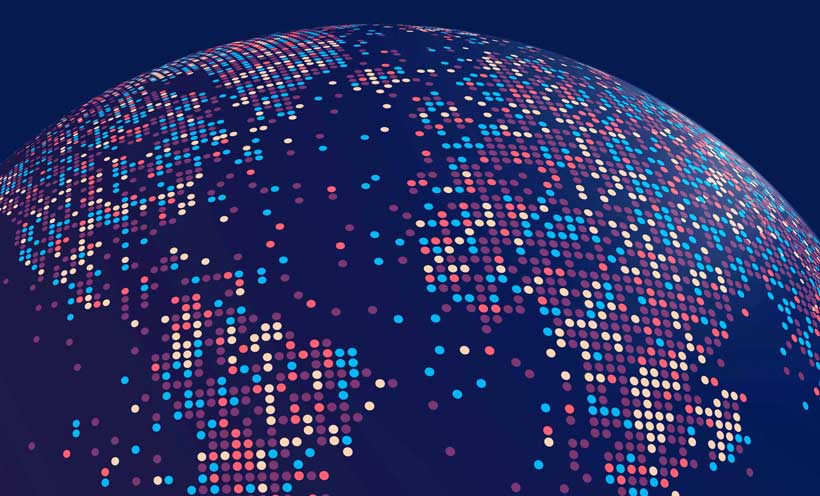 The World Economic Forum announced today that several cultural leaders will participate in its Annual Meeting 2019 in Davos-Klosters. These cultural leaders will join their peers from business, government, the media and civil society to advance dialogue on how inclusivity and sustainability can be the pillars of change under the meeting's theme, Globalization 4.0: Shaping a Global Architecture in the Age of the Fourth Industrial Revolution.
Cultural leaders will include the 2019 Crystal Award recipients conductor Marin Alsop (USA), film director Haifaa Al-Mansour (Saudi Arabia), and broadcaster and naturalist Sir David Attenborough (UK). Others include the "world's best teacher" Andria Zafirakou (UK), VR filmmaker Milica Zec (USA), photographer Rena Effendi (Turkey), robotics artist Madeline Gannon (USA), and the 2018 winner of the Young Wildlife Photographer of the Year award, 16-year-old Skye Meaker (South Africa).
"All the major intractable issues we face, from inequality to climate change, have important cultural dimensions. Our goal is to help identify roadblocks, shift perceptions, and inspire change," said Nico Daswani, Head of Arts and Culture at the World Economic Forum.
Arts and Culture will be integrated across disciplines and in joint efforts with several partners to advance change in the following areas:
A focus on disability inclusion for the one billion people in the world living with a disability. The main exhibition at the Annual Meeting, ACCESS+ABILITY, developed in collaboration with Cooper Hewitt, Smithsonian Design Museum, will present 20 ingenious, recent designs made with and by people with disabilities. Items include an eye-tracking device for hands-free communication, adaptive clothing and a Braille smartwatch. The items demonstrate that designing for inclusion spurs innovation and benefits everyone. Several related sessions including interactive workshops, the "Business Case for Disability Inclusion" panel, the Sensory Dinner in the Dark experience every evening, by Sight of Emotion and led by visually-impaired guides, and the insights of several people with disabilities, will contribute to providing leaders with tools for making businesses, schools and cities more accessible. #WEFaccessible #valuable
At a time of catastrophic destruction of our natural habitat, biodiversity will also be on the agenda with activities that include the groundbreaking Tree VR, an award-winning multi-sensory experience that simulates becoming a tree; the Wildlife Photographer of the Year Award exhibition from the Natural History Museum, London, showcasing some of the world's best nature photography through immersive projection-mapping; and the private, world-premiere screening of segments of Our Planet, a new series from Netflix in collaboration with the World Wide Fund for Nature (WWF) and Silverback Films, which will be presented and narrated live on stage by Sir David Attenborough (22 January). Several panels will also promote the #newdealfornature for leaders to set and agree on new environmental targets for 2021.
A focus on youth, diversity and freedom of expression, including the Opening Concert (21 January) led by Crystal Awardee Marin Alsop conducting the Taki Concordia Orchestra, in association with Southbank Centre and the Royal Academy of Music, London. Featured will be special guest Clara Shen, a 13-year-old winner of the 2018 Junior Menuhin Competition, and a world-premiere composition by Anna Clyne. The concert is supported by Intesa Sanpaolo. The Closing Concert (25 January) will feature a quartet from the Sphinx Virtuosi, that includes some of the best young African-American and Latino soloists in the USA, performing to awe-inspiring imagery from National Geographic of the Earth from Space. The concert is supported by Robert Smith, Founder, Chairman and Chief Executive Officer of Vista Equity Partners, and Board Chairman, Carnegie Hall. The meeting will also feature the exhibition "Cartooning for Peace – Davos Edition" in collaboration with editorial cartoonist Patrick Chappatte. It presents the work of cartoonists from around the world, who have taken on cultural taboos and thorny issues through art and humour. Finding Hope, a monumental site-specific surrealist mural inside the Congress Centre by Iranian artist Mehdi Ghadyanloo will offer an evocative reminder of our need to eschew simplistic narratives and engage with the myriad complexities of our global society.
Plovdiv and Matera: 2019 European Capitals of Culture
As of 1 January 2019, Plovdiv (Bulgaria) and Matera (Italy) will hold the title of European Capital of Culture for one year.
European Commissioner for Education, Culture, Youth and Sport, Tibor Navracsics, said: "The programmes for Plovdiv and Matera show how these cities envisage both their own future and that of Europe, whilst celebrating their extraordinary centuries-old heritage. The European Capital of Culture initiative brings people together and highlights the role of culture in building a European identity. Both cities will help ensure a long-term impact of last year's successful European Year of Cultural Heritage, which has demonstrated how culture can transform our cities and regions for the better. I wish Plovdiv and Matera every success in the coming year."
Plovdiv is the first ever Bulgarian city to be chosen as European Capital of Culture. With a full programme under the motto "Together", 2019 will bring new opportunities to the region and international visibility for the city. More than 300 projects have been organised in Plovdiv, as well as the South Central Region of Bulgaria, and the cities of Varna, Sofia and Veliko Tarnovo, including festivals and community-based projects, structured around themes linked to the characteristic features of Plovdiv, its history, cultural heritage, as well as the challenges facing the city. From discovering the Cyrillic alphabet through various exhibitions, to joint theatre productions with the Western Balkans and the Roma and Turkish communities, visitors will have an array of activities to participate in. The opening celebrations will take place from 11 – 13 January, with a series of indoor and outdoor events, including a music, light and dance performance on the evening of 12 January.  Commissioner for Digital Economy and Society Mariya Gabriel will attend the official opening ceremony on 12 January.
The programme for Matera has been organised under the motto "Open Future", and will have a special focus on social and cultural inclusion and collaborative innovation. Highlights include "Ars Excavandi", a contemporary look at the history and culture of subterranean architecture; "Re-reading Renaissance", a journey through the artistic past of Basilicata and Apulia; and "Poetry of primes", an exhibition on the central role of mathematics in the work of artists throughout the ages. Matera will also stage the first open-air performance of the opera Cavalleria Rusticana in co-operation with Teatro San Carlo, as well as 27 projects developed with local creative communities and partners from Europe. The opening celebrations will take place on 19 and 20 January and will gather 2,000 musicians from all the villages of the Basilicata region and many other parts of Europe. Commissioner Navracsics will attend the official opening ceremony on 19 January.
Background
Melina Mercouri, the then Greek Minister of Culture, took the initiative to start the European Capital of Culture in 1985. It has since become one of the most high-profile cultural initiatives in Europe. The cities are selected on the basis of a cultural programme that must have a strong European dimension, promote the participation and active involvement of the city's inhabitants and contribute to the long-term development of the city and its surrounding region.
Holding the title of European Capital of Culture is also an excellent opportunity for the cities to change their image, put themselves on the world map, attract more tourists and rethink their development through culture. The title has a long-term impact, not only on culture but also in social and economic terms, both for the city and the region.
In 2018, Valletta in Malta and Leeuwarden in The Netherlands were European Capitals of Culture. Following Plovdiv and Matera in 2019, the future European Capitals of Culture will be Rijeka (Croatia) and Galway (Ireland) in 2020, Timisoara (Romania), Elefsina (Greece) and Novi Sad (Serbia, candidate country) in 2021, Esch (Luxembourg) and Kaunas (Lithuania) in 2022, and Veszprém (recommended) in Hungary in 2023.