The complex case of firms in an oligopoly
In an oligopoly the way in which firms compete is uncertain. Despite there has been a deep researching in this field of the literature it keeps being complex to analyse it.
Broadly speaking, it entails the firms' target, market's dynamics and product's differentiation strategies. Since the oligopolistic theory arose (Bertrand, 1883), it has been evolved with the kinked curve, and complemented by a number of researchers (Anderson, 1984; Bhaskar, 1988; Maskin and Tirole, 1988). Oligopolistic theory suggests a stochastic asymmetry in expected rivals' responses which is the main factor that sets it as an uncertain theory in Academia and sometimes it was the cause for it to have been discredited by academics (Stigler, 1978; Friedman, 1983). Also this stochastic asymmetry in rivals' reaction caused the traditional theory modification since it was formulated.
In its traditional formulation the oligopolistic demand curve (Sweezy, 1939; Hall and Hitch, 1939) is kinked at PQ in the kinked demand curve showed below and each firm's demand curve depends on how competitors react. In this market firms are always trying to develop their products to get their own comparative advantage. By making their product special and genuine they can attract a bigger portion of customers, albeit this fact of differentiate products does not entail a pure strategy equilibria. Following Edgeworth's first statements, prices will never reach an equilibrium in an oligopoly. For substitutive products he thought a price equilibria didn't take place in pure strategies and for complementary products he reviewed the concept of Nash equilibrium.
The kinked demand curve
In order to set a basic explanation on how this theory works, let X denote a firm in an oligopolistic market. As Begg et al. (2014) discuss, supposing X rises the price, if rivals don't follow it, the firm will lose a portion of its customers who will buy from the other competitors. Consequently, the firm's demand curve is elastic above PQ at prices above the current price P. However, if X believes that cutting prices will be followed by its competitors, market shares are unchanged. If firms cut the prices, it will entail extra sales rises due to the industry as a whole will move down the market demand curve.
At point PQ it is shown the kinked demand for these firms, reflecting the effects of a price change. At the output Q, X reaches the inelastic part of its kinked demand curve and marginal revenue is much lower. As from this point demand is less elastic, further output increases require much lower prices to sell this extra output. At Q, X will maximise its profits, but only through following a suitable strategy which fits with the response of its competitors.
Subsequently, regarding to X's production decisions, it could be considered here the Prisoner's Dilemma game (Flood and Dresher, 1950). If X, followed by its rivals, increase production the price will be low and each one will make lower profit. Firms can attemp a group strategy in order to establish a collusive monopoly by reducing their production activity, achieving prices increase due to the scant industry output. X can reach to its maximum profit by having the highest output while the others reduce their production in order to get an equilibrium point which let to keep the price at the same level. Nevertheless, as it was held above, X decides prices depending the price it expects its rival to set. If X sets a price above its marginal cost, its competitors automatically will take advantage from it by cutting the prices below it in order to increase their market share. Since firms could anticipate this, it will never set such a price and this will lead until, in Nash equilibrium, firms set prices at marginal cost and split the market between them, forgetting any incentive to getting better market share (Nash, 1950).
The weakness of this theory is that these rivals' responses are ad hoc and arbitrary as they are not derived from any form of maximising behaviour, and it has been found to be cyclically sensitive so that increases in price were more probable to be followed in booms or inflationary periods while decreases in price were more probable to be followed in recessions or depressions (Bhaskar, Machin and Reid, 1991). The difficult sustainability of the oligopolistic theory has supposed a suitable opportunity for researchers to develop it and makes this theory more rigid since it was formulated, as it was achieved by several contributions despite not reaching to its highest peak. As Vives (1993) stated, Edgeworth's review of oligopoly theory has been focused on indeterminacy, price dynamics, role of numbers and substitutability of products and Nash equilibrium. Thanks to Edgeworth, the researching on strategic competition has advanced further instead the remaining indeterminacy region in outcomes that has kept reluctant. Thanks to Vives' further contribution, we know now that pricing is determinate from a static equilibrium approach. Equilibria in pure strategies exist an it has an order structure, non-equilibrium approach is limited and equilibrium outcomes have stability conditions involving oligopoly.
Gender equality cannot wait in Asia and the Pacific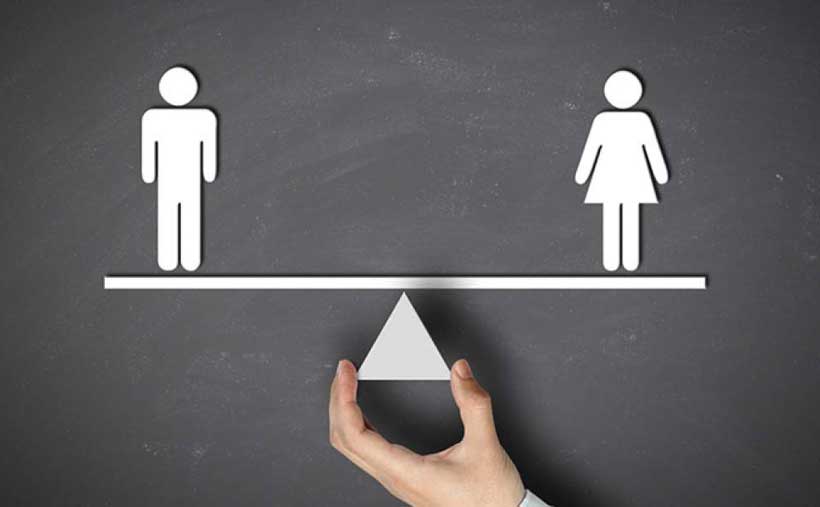 Equal rights have been demanded and promised for generations, but last year a shift occurred in the women's movement. Across Asia and the Pacific and around the world, women demonstrated to condemn a status quo which continues to deprive too many women and girls of respect and equal opportunity. This is a momentum we must maintain to achieve gender equality in Asia and the Pacific, an ambition which lies at the heart of the United Nations' 2030 Agenda for Sustainable Development.
Education is key. It remains the passport to better jobs, higher incomes and improved life chances. Progress in our region has been made and rightly celebrated, but equal numbers of boys and girls enrolled in education belies high dropout rates and lower attendance and attainment levels for girls. This is particularly acute in rural areas, where in many countries only very few girls from poor households complete secondary education. Improving health care coverage, particularly sexual and reproductive health, is another imperative. Again, women living in rural and remote areas are particularly disadvantaged, contributing to high maternal mortality rates in parts of Asia and the Pacific and teenage pregnancies with enduring societal consequences.
This inequality of opportunity contributes to placing women at a considerable disadvantage in the labour market. Over the past thirty years, female labour market participation has declined in Asia and the Pacific, where only half of all women are economically active. This is in part because women are relied on to give up to six hours of unpaid care work a day, stifling careers and ambitions and undermining equal political representation. Corporate leadership positions remain the preserve of men. Today, for every ten men in work in the Asia-Pacific region there are only six women, the majority of whom are trapped in precarious, informal employment, characterised by low wages and hazardous working conditions.
With such considerable barriers remaining to gender equality, the United Nations Economic Social Commission for Asia and the Pacific is supporting a bold coordinated response, which must include gender responsive budgeting. This approach ensures the different needs of women and men are part of budgetary decisions for the public expenditure which underpins the design of government programmes and activities. This is particularly important in shaping the provision of social protection, education and health care and the design of infrastructure. By placing a greater focus on women's needs, gender responsive budgeting has been shown to make a major contribution to reducing the burden of unpaid work and enhancing women's opportunities for leadership in the workplace and in political and public life.
Gender responsive budgeting could also be used to create a more supportive environment for women entrepreneurs who are proven catalysts for change and a reliable means of increasing women's share of the workforce. Women employ other women, who in turn, are known to spend more on their families, helping give children a healthy diet, a solid education and reliable health care. As potential GDP gains from gender equality in work and society are enormous in our region, up to eighteen percent in parts of South Asia, this is an opportunity we cannot afford to miss.
Yet this entrepreneurial potential is currently frustrated by a lack of access to finance and ICT tools for business development. Seventy percent of women-owned micro, small and medium enterprises are underserved by financial institutions in developing countries. Women-owned enterprises are consistently smaller and concentrated in less profitable sectors. Innovative technology could be deployed to reduce gender barriers and promote digital inclusion. This requires support for businesswomen to mainstream ICT across business operations, make their financial management more robust and their outlook more responsive to new technologies.
Put simply, women's empowerment requires action on all fronts. It begins with equal opportunity to education and health care services, delivered through targeted investments, better attuned to women's needs. Supporting women entrepreneurs with better access to finance and ICT can then keep women in work, enabling their businesses to innovate, remain competitive and expand. These businesses are essential incubators for future generations of women's leaders, but will also contribute to a more gender equal environment today. Women's empowerment cannot wait in Asia and the Pacific.
Radical Markets- Workable Ideas
We are living in a very interesting age. Call it a phase. A phase; where long cherished ideas of globalization is coming under threat, where Xenophobic attitudes are taking hold, where the right-wing has gained a lot of wind under them and seems ready to fly. Trump's election, Brexit and anti-immigrant hysteria, all point towards a disturbing trend which looks as if gaining popularity and acceptance. In such a phase the ideas and concepts, utterly novel in their nature and perfectly workable if implemented, presented in the book Radical Markets gives us a hope.
Let's start with the monopoly problem of property. Private ownership of a property while have certain advantage still cause many problems. For instance, the example, that any single person can sabotage a project if he decides to value his property at exorbitant prices after knowing it comes under a government project, for instance Hyperloop, is very common. Commenting on the "allocative" and "investment" efficiencies of a property the writers present an elaborative system to optimize both of the above mentioned functions. Surprisingly abbreviating into a very apt name, COST, the Common Ownership Self-assessed Tax, provides us with an alternative to the normal, usual taxation system. Moreover, possessing a self-regulating mechanism COST assures that the person uses the property for the best purpose. Avoiding the intricate details here, one can consider it as a system where-in one's property would be listed on a national/international database with its price along with the option of anyone able to buy it at a click. If the property is very important for a person he might keep the price at such a level so that nobody can easily buy it however, at the same time he will be paying a handsome amount of tax on the declared value (a detailed description regarding the basis of the taxation is given in the book) which should bring in the most optimal level of pricing. Too much of a price and he ends up paying a lot of tax, too little and someone else might get it.
Not only this but the above concept can also be applied to personal skills such as for doctors, engineers and others.
Other ideas include Visa for Individual Program (VIP) which might prove to be very useful to curb xenophobic attitudes. The proposal includes setting up such a system where-in an individual, for example from U.S., invites a computer scientist here in Pakistan, and vouchsafe for these immigrant while he works at the company that the person in U.S. was able to find and share his salary with this man. Such a win-win situation might help to address many questions and grievances of people from both side of the world.
One of my most favorite and a truly radical idea is that of Quadratic Voting. Democracy, of-late, is under threat all over the world. Populism is gaining momentum and rabble-rousers are seizing the opportunities. One of the major reasons is that somehow, at some point, like globalization, democracy has failed to deliver. Problems like "majoritarian cycling" make matters worse. At times, majority can trespass on the rights of minorities. To quote the example from the book let's suppose there is a society that has a certain plant due to which the utility bills have reduced. However, there are some in that society who due to certain health problems suffer due to that very plant. In case of a traditional voting process i.e. 1 person, 1 vote (1p1v) the majority would easily win however, for that particular class of society it is a matter of life and hence immensely significant. Quadratic Voting focuses preference and intensity of preference instead of a for and against approach. In such cases a minority can win over a majority.
To conclude, all of us, especially policy-makers around the world should consider, brainstorm and try to implement these ideas, albeit, at smaller scale, for the sake of experimentation, deducing results, suggesting improvements and omitting errors, if any.
Closing the Loop: Meet the Pioneers Turning our Global Economy Circular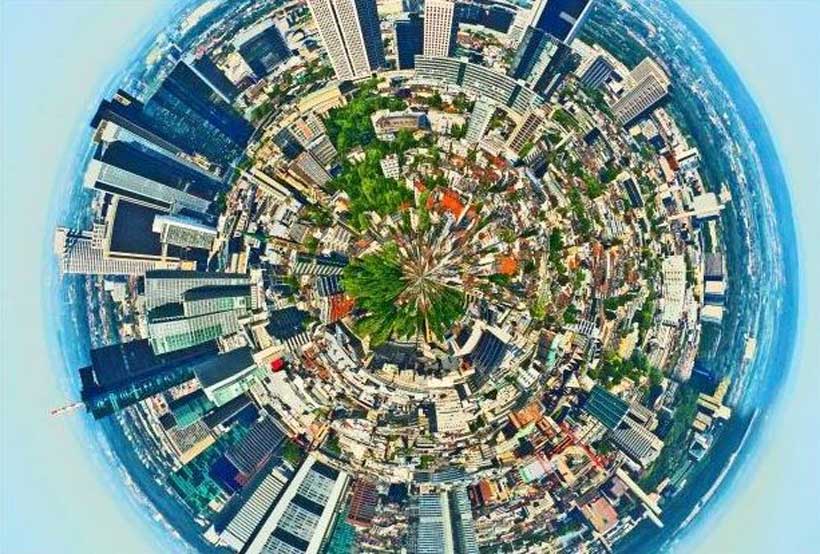 A remarkable transformation is taking place in the global economy, with more and more established and start-up businesses generating value from waste products that otherwise would end up in landfill or our oceans, rivers and lakes. This is the finding from the fifth annual Circulars award, which recognizes businesses, governments and individuals that use innovation and disruptive technologies to reduce waste, emissions and the use of harmful materials.
With the circular economy estimated to represent a potential $4.5 trillion growth opportunity for the global economy, this year's awards saw an expansion in the scope and scale of successful circular solutions. In total, close to 450 applications were received from over 45 countries, a 50% increase on last year.
"More and more businesses understand that Closing the Loop isn't just about stewardship of our natural resources, it's about gaining a competitive edge. Companies that lack a circular strategy risk being left behind in the new economy of the Fourth Industrial Revolution, said Terri Toyota, Deputy Head of the Centre for Global Public Goods, World Economic Forum.
The winners received their awards at the World Economic Forum Annual Meeting in Davos. They are:
Award for Circular Economy Multinational: Schneider Electric (France) for integrating circular concepts throughout its business including prolonging product lifespan through leasing and pay-per-use; introducing take-back schemes into the supply chain and using recycled content and recyclable materials in their products; 12% of the firm's revenues now come from circular activities and, between 2018 and 2020, about 100,000 tonnes of primary resource consumption will be avoided.
Award for Circular Economy SME: Lehigh Technologies (Atlanta, USA) for extracting resources from end-of-life tyres into new tyres and other materials. To date, the company has manufactured more than 500 million new tyres using its circular model.
People's Choice Award: TriCiclos (Chile) for building and operating South America's largest network of recycling stations. To date, the company has diverted 33,000 tons of recyclable material from landfills and saved over 140,000 tons of CO2 emissions.
Circular Economy Public Sector: The European Commission for their strategic leadership through the development and implementation of their international circular economy framework, 'The Circular Economy Action Plan.' This framework has assisted 24% of all EU SMEs in delivering circular products or services and has guided many Member State national governments to create their own circular economy strategies..
Circular Economy Investor: Impax Asset Management (United Kingdom) for encouraging circular investments by mainstream investors. Impax's environmental markets classification system was adopted by the FTSE in 2007. Today, it invests around $8 billion in more than 100 listed companies.
Circular Economy Tech Disruptor: Winnow (United Kingdom) for helping the food industry cut waste. Winnow's smart meters analyse what is put in bins, which in turn helps inform production processes. Winnow cut waste in half in thousands of kitchens globally and saved customers $25 million per year, the equivalent of 18 million meals per year or preventing one meal from going to waste every seven seconds.
Circular Economy Leadership: Flemming Besenbacher, Chairman of the Danish Government's Advisory Board for Circular Economy, for leadership in driving the circular economy in Denmark and beyond including in his role as Chairman of the Supervisory Board of Carlsberg.
In addition to the winners above, shortlisted companies include:
– AB InBev (Belgium): For circular activities including upcycling spent grains into protein-rich drinks and working with customers and suppliers to improve recovery and return of packaging; 43% of the company's volume is now packaged in returnable glass bottles
– Cambrian Innovation (USA): For its EcoVolt technology, which allows the conversion of waste water from industrial processes into clean water and energy; with nine plants across the US, the company has treated more than 320 million litres of wastewater, recycling almost 95 million litres
– Close the Loop (Australia): For keeping plastic out of landfill; by developing an asphalt additive, the company is able to use soft plastic and used printer toner cartridges to make high-performance road surfaces; every kilometre of road uses the equivalent of 530,000 plastic shopping bags and 12,500 printer cartridges
– DyeCoo Textile Systems (Netherlands): For bringing the circular economy to the textile industry; its CO2-based technology eliminates the use of water and chemicals in the dyeing process; the impact of one dyeing machine eliminates the need for 32 million litres of water and 160,000 kilogrammes of processing chemicals per year
– Enerkem (Canada): For making biofuels and renewable chemicals from waste; the company's technology allows the carbon in non-recyclable waste to be recycled in five minutes and converted into biofuels and bio-renewable chemicals
– HYLA (USA): For extending the lives of mobile phones and other devices; through its repurposing model, more than 50 million devices have been given a second life, creating $4 billion in value for their owners, keeping 6,500 tons of e-waste from landfills
– Miniwiz (Taiwan, China): For turning consumer waste into high-quality building materials; its "Trashpresso" mobile upcycling plant enables recycling without shipping waste long distances; the company has saved 17 million kilogrammes of CO2 in construction projects alone
– Tianjin Citymine (China): For pioneering the concept of "urban mining" using mobile recycling stations at waste sites to produce a reverse-logistics system of urban waste
"Consumers, employees, stakeholders and policymakers alike expect companies to lead with purpose around sustainability and are holding them accountable. Inaction or idleness can severely harm competitiveness, with a drop in stakeholder trust costing businesses globally $180 billion in potential revenues," said Peter Lacy, Senior Managing Director, Accenture Strategy. "Moving to a circular economy delivers the disruptive change needed to secure a sustainable future, while enabling businesses to unlock innovation and growth. We are proud to recognize the individuals and organizations that are leading the circular movement, creating a thriving global economy."