The Problem with Pondoks and terror in Southern Thailand
There is a potent mix of Islamic extremism, cultural isolation, political instability and crime in Thailand's Southern provinces of Narathiwat, Pattani and Yala that have led to over 6,000 murders and double as many injuries from various terrorist acts over the last 11 years.
Many have pointed the finger at radicalization in the Islamic schools (pondoks) as part of the problem because of the increasing influence of the intolerant Wahhabi sect that funds these institutions.
'The war in southern Thailand is long-running and threatens to spread.' "On May 16 this year, a bomber walked unnoticed into a toy store in the main street of Yala, a town in southern Thailand only a few hours' drive from the country's main tourist beaches, and left a shopping bag packed with explosives. Minutes later, a mobile telephone in the bag detonated the bomb that ripped through the store, one of three dozen blasts over three days in May that injured 22 people and terrified the town's population of 65,000…More than 180 teachers have been killed (and government schools burned down) mostly because they are seen as a symbol of Thai rule…Don Pathan, the independent consultant who lives in Yala town and has been following the conflict for 20 years, says he has been told a council of about a dozen Muslim clerics presides over the insurgency.The clandestine cell structure appears to be deliberately set up in such a way that members may not be personally acquainted with others under the overall command and operate on a need-to-know basis. The insurgents have no political wing, leaving them with no forum to publicly air their goals… Militants have recruited children as young as 14, according to Child Soldiers International….Eighty-three year-old Buddhist Klean Sangam-pai says for decades Buddhists and Muslims lived happily side by side in her village in Pattani. But in 2004 militants shot her son dead and three years later beheaded her husband and torched his body and their family house."
It is no coincidence that the rising lawlessness and violence along the Malaysian border are committed by radicalized Malay speaking Muslims who form the majority of the population and seek independence from Thai laws and authority. As the majority of the populations in these provinces are Muslim, terror does not take the form of indiscriminate bombings and attacks against civilian targets but rather against government institutions such as police, army and schools and also targeted assassinations of Non-Muslims by black clad terrorists. The violent Southern Malay speaking (Pattani Malay/Jawi) Muslims of Thailand (44% of the total Muslim population of 7 million out of a total Thai population of 65 million) are to be contrasted with the Northern Thai Muslims (56%) who are Thai speaking, moderate and integrated into Thai society.
The worry for the Thai authorities is that the Southern insurgents are now getting training and support from the global Wahhabi Salafi petro dollar 'Islamic awakening' terrorists through their SE Asian affiliates such as JI in Indonesia. This often plays out in Southern extremists demanding that education in schools be Islamic, in Arabic or Malay and resist Thai language as culturally anti-Islam. One of the modern drivers of the violent conflict is that thousands of Thai Muslim students (follow the example of their cult hero Haji Sulong who was indoctrinated in Mecca) go overseas to study in radical Sunni educational facilities in Saudi Arabia, Pakistan, Cairo and Indonesia and so get 'infected'/indoctrinated by the Wahhabi puritanical and intolerant strain of Islam. They return as radical hate preacher imams (ustas/ustaz/Tok Gurus) such as Mahamu Mama aka Pador Mamu to set up radical mosques and Islamist schools (pondoks). Incredibly 80% of all students in these three Southern Thailand provinces attend a religious school (pondok) guaranteeing instability in the region for generations to come.
According to this news site, a threatening letter sent to a Buddhist teacher in southern Thailand. The translation reads:
"Kru Bow Kru Koy Kru Kai [the name of the teacher], the Thai Buddhist get out. Don't work here. Not guarantee for safety. Go to teach at Krongpinang at Nibongchanoopatum. We know and can follow where you are, what you teach, and how you go. We, Pattani state, do not want Thai Buddhists teachers. This is the first warning. You are also the Thai Buddhist [Kafir Siam]. We are Allah people and don't get involved with them. Get out. Allah protects people who believe in Allah only."
It is therefore not unusual to see monks protected by Thai military in these Southern Thai provinces.
It is little surprise that when Muslim students return to their Southern Thai mosques from Wahhabi funded institutions abroad that the rate of bombings, kidnappings, beheadings and shootings have dramatically increased. Just last month another wave of terrorist bomb attacks took place in Yala Province believed to be the work of Hikmat Allah Abadan (Brotherhood of the Eternal Judgment of God).
Mass Wahhabi Salafi radicalization of intellectual elites drives terror in this troubled region channelling regional political discontent into a broader clash of civilization paradigm of the global jihadists.
One center of such destabilization is the religious educational facility called theYala Islamic College founded in 1998. It is funded by International Islamic Relief Organization (IIRO), a Saudi based organization that espouses the intolerant Wahhabi ideology. This facility churns out hate preachers that then go and brainwash Muslim youth in the pondoks into the radical Wahhabi Salafi sect of Islam.
"Since 2001 the civil society in the three southern Thai provinces has experienced a widespread imposition of legalistic Salafi norms and the reality on the ground is today very different from what it was in former southern Thailand.Salafism has heavily eroded Patani cultural identity and current insurgent groups have extreme religious goals, such as an Islamic Caliphate. On 26 July 2009 Abu Yasir Fikri, President of PULO, and the "emir" of the Group of Mujahidin Islam Patani (GMIP), Me Kuteh, agreed to join forces. Abu Yasir Fikri was allowed to speak on behalf of the GMIP on all political issues. The agreement included a section in which they agreed to form a unified military force, the Patani Liberation Army (PLA). The PLA would be commanded by the First Deputy Military Commander of the Patani United Liberation Organisation (PULO). On 18 April 2009, PULO outlined a solution to conflict at the OICsTwelfth Meeting of the Intergovernmental Group of Experts to consider the Conditions of Muslim Communities and Minorities in Jeddah, Saudi Arabia." (Note OIC: Organization of the Islamic Conference changed its name to Organization of Islamic Cooperation in 2011). Taken from South Thailand Insurgency
Terrorists use pondoks such as Yuwa Muslim School in Pattani province as centres of radicalization and support. In January 2015 Thai military had to shoot three terrorists using that facility.
Puritanical hate text books funded by Wahhabis now proliferate among the Southern Thai Muslims. One example is the notorious 'Berjihad di Pattani'.The text was based on writings of Sayyid Qutb Maulana Abul al Maududi and the al-Farida al Gha'iba by Muhammad Farraj (the text that inspired the Jihadist murderers of President Sadat of Egypt in 1981).It is published in Kelentan, Malaysia and uses selective texts from the Quran to extol violent jihad against all non-Sunni people. The book directs true Muslims to even kill their parents if they do not fight in the way of Allah by opposing the Thai authorities, Buddhist monks and Thai educational facilities and teachers and as jihadi warriors joining the religious war against non-Muslim people.
The majority of moderate Muslims in Thailand's North are resisting this perto-dollar extremist Wahhabi takeover of Islam in the South. They publish counter narratives to try and inoculate Muslim youth from Wahhabi/Salafi radicalization. The anti-radical text 'Facts about the Distortion of Islamic Teachings as Appeared in The Struggle for Pattini', is an example of this heroic effort.
What is happening in Southern Thailand is but a part of a global problem associated with the spread of an intolerant and puritanical strain of Islam, the Wahhabi/Salafi. Whilst the Wahhabi schools do not teach bomb making 101, they certainly espouse an ideology of bomb thinking.
" Contemporary Islam is witnessing a crisis of authority both in religious and sociopolitical arenas. This is being caried out by the clashing of the puritans (comprising fundamentalists, militants, extremists, radicals, fanatics and jihadists) and the moderate (consisting of modernists, progressives, and reformers) sections of the Muslim community all over the world.
The modern phenomenon of Islamic resurgence seeks to bring back Islamic values, practices, institutions and law back into the lives of Muslims. It seeks tp re-create an Islamic ethos, an Islamic social order, at the vortex of which is the human being guided by the Quran and the Sunnah. This phenomenon is reflected in an increase in the use of Arabic religious terminology, wearing of Arabicized attire by males, donning of the hijab by women, segregation between the sexes and a decrease in interreligious communication combined with an urgent urge to establish an Islamic state in the case of Muslim majorities and an Islamic society in the case of Muslim minorities….
Historically, Islam in Thailand has been of the syncretistic type (Kuam Tua (Malay)/Khana kau (Thai) which involved the intermingling of local practices with normative Islam. It had been tolerant…but this has changed gradually (into) Salafi-Wahhabi oriented Islam (Kuam Muda (Malay)/ Khana mai (Thai). (The Wahhabi influence started) in 1926 with the arrival to Bangkok of Ahmad Wahab (an Indonesian who studied Wahhabism in Mecca but who was exiled by the Dutch from returning to Indonesia). (This hard line strain merged in the 1960's with the growing Salafist movements such as ) Young Muslim Association of Thailand….In the 1970's, the spread of the Saudi petro-dollar sponsored program of Islamic resurgence led to the emergence of the Thai Salafi reformism with Saudi Wahhabism resulting in the gradual marginalization of the khana kau section of the Muslim community. ..The first instance of Salafi-Wahhabi reformist ideas coming to Southern Thailand was with Haji Sulong who was a Malay Msulim…educated in Mecca…Islamic resurgence has been a continuing phenomenon within the Malay speaking Muslims of Southern Thailand until today…with the aim of establishing a pure Islamic society through religious activism and proselytism. Wahhabi reformers such as Dr. Ismail Lufti and his Yala Islamic College (who eschews any nomenclature of 'Wahhabi' and prefers to call his movement 'ahl as-Sunnah'), which is sponsored by Saudi benefactors, have engaged in undertaking the puritan reformation….(characterized by) :
• rigid literalism
• intolerance
• supremacist psychology
• restriction of women
• opposition to rational thought
• hostility to artistic expression
"The Wahhabism (holds) the old ethnocentric belief that only Arabs can represent the one and true authentic Islam…that Bedouin culture (was) the one and only true Islam… (at it's inception in the Eighteenth century it was a device to reject Turkish dominance)…the Wahhabi's of today take the culture of Saudi Arabia and universalize it into the singularly true Islam." Khaled Abou El Fadl, The Great Theft Wrestling Islam from the Extremists', pp 52-53
"The Islamization of the southern conflict occurred in the 1980's through the external influence of Islamic movements such as the Muslim Brotherhood of Egypt, Jamaat-e-Islami of Pakistan and the impacts of Global Muslim related events such as the wars in Bosnia, Palestine, Afghanistan and Iraq. …the majority of Southern Thai Muslims identify themselves with the Shafii school of ISlamic law and shun Wahhabism…the arrival of Wahhabi Islam in southern Thailand resulted in rifts within local Islam which even caused theological splits within families…the traditional Malay Muslims are resisting puritanical Wahhabi, viewing it as a threat to their culture…(nevertheless the coming of the Wahhabi extremism has contributed to increasing radicalization in religion and politics)."
Countering Terrorism: 2023 and Beyond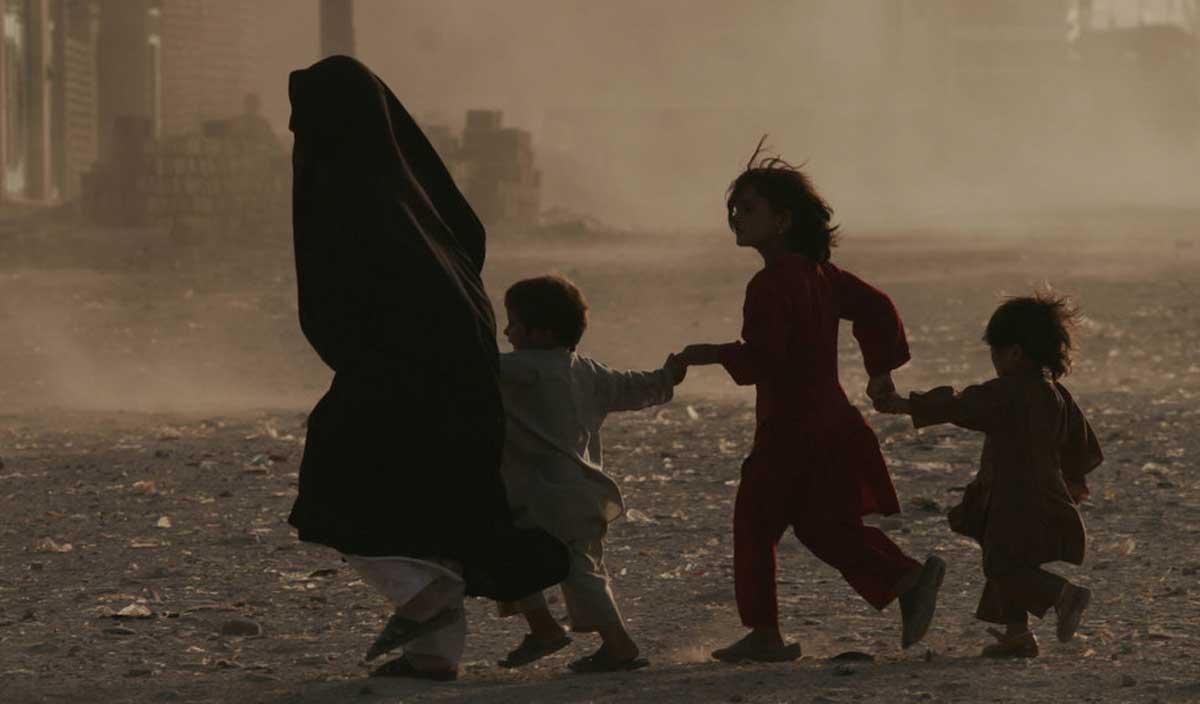 Pakistan has carried three significant issues from 2022 into 2023. These include political instability, a dwindling economy and resurging terrorism. With respect to terrorism, Afghanistan has assumed centre stage. Following the withdrawal of US forces on 15 Aug 2021, there was initial jubilation in Pakistan over Taliban's triumph. It stemmed from the perception that US military presence in the region and drone strikes were the leading sources of regional instability.
2022 ended for Pakistan with an upsurge in terrorist activities and accordingly the New Year started with a meeting of the National Security Committee (NSC). The press release following the meeting reiterated NSC's resolve to 'have zero tolerance for terrorism in Pakistan and reaffirmed its determination to take 'on any and all entities that resort to violence.' This is a welcome decision by the government and state organs.
Pakistan's counterterrorism (CT) efforts gained momentum following the unprecedented Army Public School (APS) massacre of 2014. Some have compared it to Pakistan's 9/11. The tragedy was relatable to all of Pakistan regardless of the so-called ethnic, regional or sectarian divides. The inhumane attacks brought the civil and military leadership together in assigning this scourge of terrorism the priority that it deserved. The most prominent outcome was a National Action Plan on countering terrorism that enjoyed broadest possible political support.
Subsequently, the united stance against terrorism enabled unprecedented successes in rooting out terrorism. However, it appears that the reduction in terrorist activities led to a sense of complacency which was further aided by growing political polarisation that had more to do with differences on domestic, economic and foreign policy issues. Unfortunately, the US withdrawal from Afghanistan occurred at a time when Pakistan was struggling with internal politics. Apparently, the eventual prevalence of Afghan Taliban against a super power that they had been resisting for two decades, emboldened the Tehreek-e-Taliban Pakistan (TTP) to think that it could similarly attrite the Pakistani nation and its state organs.
TTP's motivation seems to be misplaced for primarily three reasons. First and foremost, the Armed Forces and Law Enforcement Agencies (LEAs) of Pakistan are fighting this war to provide a safe and secure environment to the future generations of the country – including their own children; unlike the US and coalition forces that neither had a clear objective nor a consistent policy to follow. Second, much of Afghan Taliban's acceptance at the domestic level was based on the fact that they were fighting a foreign occupant – which is not the case for TTP. Thirdly, the Afghan Taliban assumed power by virtue of force rather than the will of the public and that is why they struggle to gain legitimacy at home and abroad.
Pakistani political leadership might differ on the possible approaches to dealing with this issue, but there certainly is no appetite for letting the TTP and associated factions consolidate power to a degree that they are able to challenge state's writ at a level comparable to yesteryears. However, display of a united front by the various ruling parties at the Centre and provinces will help demonstrate that there will be no tolerance for terrorist activities no matter which political party assumes power.
TTP's threat against the leadership of two ruling parties is an attempt to exploit the current domestic political divide. Political mudslinging on this issue only helps the enemy's cause. The ongoing struggle for power between the political parties should not enable TTP to consolidate power in the interim period. Otherwise, it will become a greater threat for the next government to deal with. During the previous election years, terrorist outfits were successful in targeting the leadership of various political parties during their election campaigns and arguably changing the election outcomes by terrorising the electorate. It is in shared interest of all the political parties to avoid a repeat of such a scenario.
While the politico-military leadership establishes a united front at home, it will be important to deny external actors the ability to exploit Pakistan's internal situation. Pakistan has been at the receiving end of accusations even as it presents irrefutable evidence of external involvement in terrorist activities inside the country. As Pakistan continues to expose foreign involvement, it ought to simultaneously deny foreign actors fertile ground to exploit at home. Previously, the foreign threat was limited to the Eastern front but now it has expanded at an unprecedented level to the Western front where the Taliban government is either complicit or unable to check use of its territory to launch terrorist attacks against Pakistan.
2023 is likely going to be the year of General Elections in Pakistan. Whichever party assumes power, it is important that it looks at counterterrorism as a long-term operation that will require broader political support, less in-fighting and an ability to stay the course impervious of temporary gains and setbacks which will inevitably be a part of the process.
A Rift Getting Deeper: TTP and IEA parting their ways?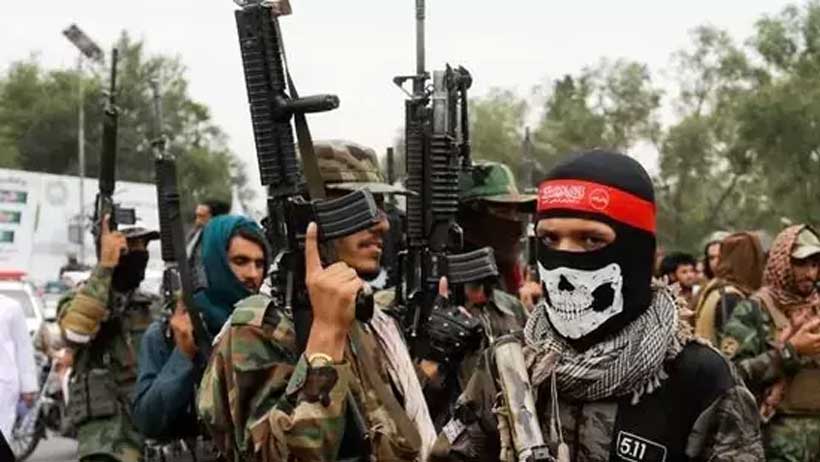 A few days ago, an alleged audio of Tahreek Taliban Pakistan (TTP) chief, Noor Wali Mehsud has caught the attention of those who keep a close eye on terrorist groups operating in Pakistan, especially Tahreek e Taliban Pakistan (TTP). Through this audio, Noor Wali has sent a message, to TTP fighters to pick up arms against the Islamic Emirate of Afghanistan (IEA) after its search operation in provinces along the Pak-Afghan border. Since the takeover of Kabul, some security analysts had predicted the possible collaboration of IEA with TTP. Still, the evolution of TTP strategies and its ideological shift from being a branch of IEA to being an opponent of IEA was observed. Only those who have kept a sharp eye on TTP activities know that TTP is now a threat to the Islamic Emirate of Afghanistan.
The reason behind the shift in TTP's strategies:
What compelled TTP to give such a big statement? This question comes to everyone's mind, the below discussion is made in context to this question. The ideological standing of both TTP and IEA is far different. Afghan Taliban are ethnic nationals. They have only fought a war against foreign forces for Afghan territory and have never claimed any region beyond the borders of Afghanistan. However, TTP has long taken inspiration from Al-Qaeda, which has expansionist objectives and deadly takfiri ideology to create a falsified identity of believers and non-believers, only to legitimize its terror activities in the name of Islam. Hence, following the footprints of such a radical organization, there is a significant possibility that TTP will join hands with ISKP against IEA.
Question of natural and forced alliance:
Since the Kabul takeover, TTP has tried to align with IEA, thus, giving it the camouflage of a natural alliance. TTP's leadership also manifested this narrative in its statements and activities. But the ideological drift and conflicting objectives show that TTP's so-called alignment with IEA was one-sided and enforced. After the Kabul takeover, TTP tried its well to be a part of IEA but by rigid stance, IEA always cleared in their statement that TTP and IEA are two different groups, having different inspirations and goals.
Pakistan's role that TTP in using Afghan soil:
Pakistan has been fighting TTP since 2003. In April 2022, Pakistan Air Force (PAF) struck the hideouts of Tehreek e Taliban Pakistan along the Durand Line. This strike highlighted that a group within IEA was keen on providing safe havens to TTP. Hence, diplomatic pressure was mounted on IEA to eradicate TTP from the strategic provinces of Kunar and Khost.
Chance of Mutual tussle between TTP and IEA:
Is there another conflict going to happen in the region? Now, the battle is the same, but the opponents are different. The so-called narrative that claims IEA and TTP were on the same table is wrecking after TTP chief Noor Wali Mehsud and IEA spoke's person Zabiullah Mujahid's statements." They are not, as an organization, part of IEA, and we don't share the same objectives," Zabiullah Mujahid said in reaction to TTP chief Noor Wali Mehsud's claims of being a part of the IEA. Now, the TTP chief has alerted his fighters for war. It would create complexities in the region. IEA acted as a mediator between the government of Pakistan and TTP to make peace in the region. Additionally, Zabiullah mujahid also mentioned that We advise TTP to focus on peace and stability in their country. This is very important so, they can prevent any chance for enemies to interfere in the region, and we request Pakistan to investigate their demands for the better of the region and Pakistan.
Mujahid added that the TTP was Pakistan's internal matter "The IEA stance is that we do not interfere in other countries affairs. We do not interfere in Pakistan's affairs."
After this emerging rift, would it be possible for IEA to counter TTP? IEA is struggling to stabilize the state after Kabul take over. Nowadays, Afghanistan's security and economy are on the verge of chaos. It would not be able to engage in other conflicts nor do they have the power to do so. And if they engaged in battle with TTP, an alliance of ISKP and TTP can hurt Afghanistan. But if they counter them, there is a chance to get international sympathy and maybe recognition because it will endorse the Doha agreement, as Recognition has become a dire need in Afghanistan.
Conclusion:
In a nutshell, it won't be inappropriate to assume that another war will break out, and it is likely more drastic than the last ones. Despite all the hurdles, it is an opportunity for IEA to gain global sympathy for its recognition and to legitimize its regime. If the IEA becomes successful in convincing the world by taking action against terrorist outfits and extremism in its ranks, it will not only pave the way for its recognition but also meet with the minutes of the DOHA Accord to not allow any violent non-state actor to operate within Afghan territory.
Pakistan in a quagmire: Resurgence of terrorism along with its relations with Afghanistan
When Taliban took over Kabul in August 2021, a large faction of the Pakistani society including mainstream politicians amused the fact that reins of Kabul had become in control of Taliban. One obvious reason for this felicitation was the much awaited perceived stability in neighboring Afghanistan which had direct impact on Pakistan. The other reason for jubilation in some factions was about the solidarity with regards to the identity of Afghan people. As brotherly nation, perseverance of Afghan people against the scourge of prolonged war, that too against the strongest military alliance, was a matter of inspiration for many in Pakistan. However, the formal response of the government was very much aligned with the global response. Islamabad did not officially recognize the interim government of Taliban. The eventful month of August, 2021 was followed by some key developments.
Considering the geo-political change in the neighboring Afghanistan, Pakistan started to rethink its strategy at the western border. Through a backdoor channel, Islamabad approached the Taliban government to ensure the security of its western border from the hideouts of TTP living in Afghanistan. In short, Pakistan wanted the Taliban government to take strong action against TTP. However, in response to that, Kabul with TTP onboard, came up with a "quid pro quo plus" approach. It urged the Pakistan's government to have a formal agreement with TTP which later on proceeded through a back door channels. In the agreement, TTP agreed for so called cease-fire along and inside Pakistan's territory in exchange for cessation of Pakistan's military operation against TTP. Moreover, the strangest of demands that Pakistan agreed to, was providing, the previously expelled TTP associates, with permission to come back and reside in districts of the tribal area. On the other hand, second critical development following the fall of Kabul, was Pakistan's stance in the international community with respect to humanitarian concerns in Afghanistan. Pakistan's foreign minister repeatedly urged the International community to establish a meaningful dialogue and engagement with the fragile state of Afghanistan to help the people of Afghanistan. He frequently argued that alienation of a rouge actor prompts even harsher human rights violation by that actor. Hence the world should not neglect Afghanistan and the people of Afghanistan Rather, it should accept the reality and engage with Afghanistan.
However, it is extremely unfortunate to write that, both the aforementioned developments, gave rise to a Pro-Taliban sentiment vis-à-vis Pakistan. Nevertheless, the same sentiment has often been misrepresented in the western literature, and the same narrative has also been used to demonize Pakistan at the international forums. However, in reality Pakistan had been the most affected country by terrorism and it had been fighting against the scourge of terrorism since over a decade now. What is even more unfortunate is that in the recent past, TTP announced to resume its nefarious terrorist activities in Pakistan. As a result, a spike in terrorist events specifically in KPK province has been witnessed. The December 21st,2022 military operation is a testament to aggravating law and order situation in the country, in which a group of 25 TTP associated terrorists had been killed, while holding a CTD compound, hostage in Bannu.
Because there is a resurgence of terrorism coupled with the international criticism due to perceived relations with Afghanistan under Taliban. "Pakistan is appeared to be in a quagmire."
Now, what Pakistan can pursue to undo this, is to redevise a comprehensive plan of action against terrorism in KPK and former FATA. It should also formulate a clear strategy at the western border not to tolerate any presence as well as influx of militants from Afghanistan. Moreover, for future, the state of Pakistan should also learn from the abysmal agreement that it went in with a Non-State Actor (NSA). For NSA's an agreement is nothing more than a concealing tool for a limited survival. It is because of the three reasons. First, an agreement is always done between two responsible actors; terrorist group like TTP has no burden of responsibility neither in a domestic setting nor at the international level. Whereas, a sovereign state has immense responsibility at the domestic and international level. Second, an agreement between two states holds significance because of the perceived repute in the international system, Whereas, for a non-state actor like TTP, International reputation never comes into the equation as such groups are already infamous for their terrorist agenda. Third, States are mostly bound to stick fast to their bilateral or multilateral agreements, because of the fear of diplomatic and economic sanctions once they pull back from the agreement. Whereas in case of Non-state actors, there exist no such incentive to remain in the agreement.
Considering all the three reasons, it is quite evident that engaging with TTP for so called ceasefire agreement was neither viable nor will it ever be, particularly because, as a state, Pakistan would have to offer a lot in exchange to absolutely nothing. Moreover, because of such an agreement, Pakistan would itself invite criticism from the already skeptical international community. Hence for Pakistan, no tolerance policy against terrorism is the only option possible in order to lower domestic and international cost simultaneously.