Beijing -Taipei Rapprochement or Rhetoric
Having series of conflicts, crisis and tensions in Taiwan Strait, it seems land bodies around the blue water are willing to forge a peace mechanism. This has come to a time when President Ma Ying-jeo is supposed to leave the office in couple of months. Whereas, Beijing has witnessed this move as another pragmatic, confident and conscious step from the office of President in subsequent order of events.
Though Beijing and Taipei had been involved in negotiations on party level, however supreme leadership has met first time in after Chinese Revolution. This has once again advanced and proved the notion that President Xi Jinping enjoys a certain degree of independence in exercising authority than his predecessors. Keeping office of the General Secretary of the party, Chairman of the Central Military Commission and President of the mainland, President Xi is beyond doubt consolidating maximum degrees of powers. However as a famous saying goes, 'Power tends to corrupt and absolute power corrupts absolutely', there are risks and chances of mishandling of issues.
In this short piece of writing I have tried to discuss President Xi's multi-dimensional initiatives, ranges both at domestic, regional and global levels. Precisely, I will mention his maneuvering at these three levels in general and specifically argue that though this meeting may not serve as a formal mechanism for peace and issue of legitimacy. However, akin to agreed and practiced '1992 Consensus', this meeting will surely form informal normative ways to reduce the gap between two parties across Taiwan Strait.
Changing dynamics of the regional and global politics requires new pattern of agreed principle between two to exist peacefully. President Ma has taken several steps and defended his rapprochement towards mainland China on every stages in his both terms as President. China has become largest trade partner of Taiwan and more cooperation is being forged despite concerns and unrest by the protesters last year in March. Trade between two has doubled in a period of 7 years from 2008 to 2015 and constitute roughly more than 2/5th share of Taiwan's exports and imports from China (including Hong Kong).
President Xi has consolidated his powers at home first and launched campaign against corrupt elements, furthermore Belt and Road Initiative along with Asian Infrastructure Investment Bank are significant regional maneuvers to install endurable peace as an outcome of development and prosperity in the region. In annual session of the United Nations, China won the stage by not only promising $ 2 billion of funds for post development goals and softening debts to leas developed states but also superseded the Security Council members by announcing 8000 permanent blue helmets to UN peace Keeping missions.
Gone the time when Taipei and Beijing were engaged in hostility and immense fortification of lands across the Taiwan Strait. Despite having issue of legitimacy both Kuomintang and Communist party share history of fight against Fascist Forces. Both participated in several years struggle in People's war of Resistance against foreign aggression. Thus, Beijing takes ease in dealing with Kuomintang as party in power in Taipei. President Ma took tangibly identical position with mainland on disputed Senkaku or Diaoyutai Islands. Though, he claimed Republic of China's sovereignty over isles, however this reduced firestorm ignited by the first democratically elected President Lee Teng-hui of Taiwan, who publically announced that the isles belongs to Japan.
Truth is that there is no formal communique, however handshake and tacit notion of one China by President Xi, as he said 'We are one family, We are brothers who are still connected by our flesh even if our bones are broken', responded positively by President Ma, as he replied, 'We follow different political systems but we have developed military and economic cooperation. We have replaced conflict with dialogue'.
However, upcoming presidential election 2016 in Taiwan, Tsai Ing-wen chairperson of Democratic Progressive Party assumed as wining candidate and is believed to be hardliner towards Beijing. Although, Tsai Ing denounce Consensus 1992 publically, it has become a de facto instrument to recognize 'One China' with different interruption. In real terms, post-election scenarios would be a real challenge for both sides across Taiwan Strait to hold on the agenda for peace and enhance mutual trust.
Another argument echoing in Taiwan is that KMT has already lost its grounds in upcoming election. Referring to Umbrella Revolution last year, critics are of the view that one country two systems has exposed miserably. DPP and its supporters are of the view that too much engagement with Beijing would cost huge knockback to Taipei. Thus, Taipei should not engages itself overwhelmingly with Beijing up to a level that undermines its legitimacy.
Whatsoever, political mentors and pundits deduce from this meeting, negotiations should be carried on. In mainland China, people are of the view that issue between China and Taiwan is not about identity, rather it's about the legitimacy. Such informal understating and communique would bridge the gap between two and will pave the pathway for strong mechanism to deal across strait relations. CCP's goal to integrate Taiwan by 2020 would be a critical challenge in coming future however.
The West, Sinophobia and Cooperation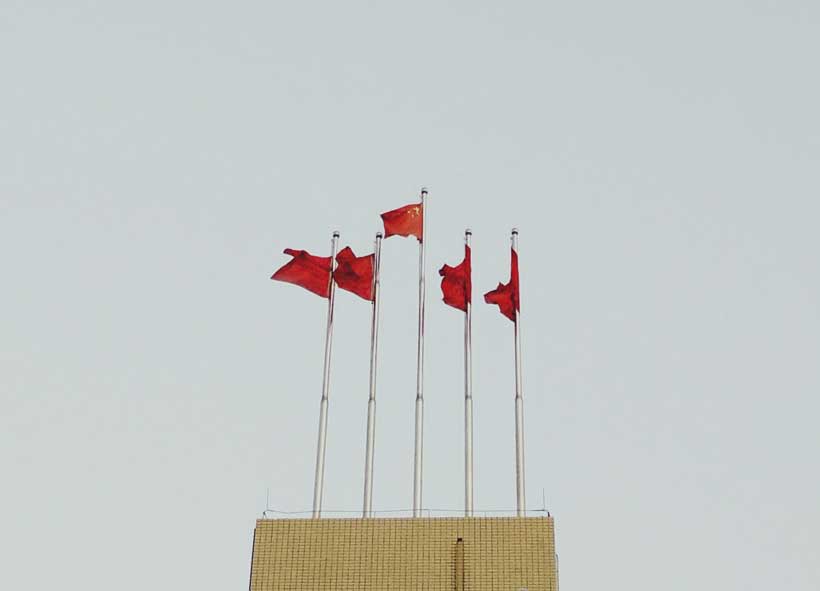 Interestingly, populace they are inhabitant of whether West or East pole share having almost common issues like weak productivity growth, proliferation of sophisticated war weapons and climate dangers; however, except for a few issues which, in particular, people of West considers most panic and hazardous. Policy-makers of the West are indulging themselves with a narrative that China's rise would threaten capitalist economic model and the very survival of the West liberal democracy. Is it so?
Not at all. What must be ponder here is the fact that international capitalists model has stopped functioning, which have witnessed 2008 financial crisis. The leading investors and tycoons, unfortunately, have not been maintaining a steady balance between profitability and investments: profits are becoming increasing while no apparent increase in investments has been recording. Its consequential effects are lowering trends in productivity across the globe; which, in response, has been adversely affecting the prosperity of people across the globe. Establishment and corporate-based politics put the nations in a competition with each-other, that affect masses; as it is underpinned by observing myriad portion of budgets are going into military weapons.
British colonial hegemony culture, and US-led conflicts since last few decades, morphed world into most devastating state, perhaps. In this scenario, China's rise seeds a hope to the indigent and penurious economies, which the West is fury of.
The current dispute between the US and China in terms of trade and technology, and if European take side, would morphed to a more dramatic state; where the health of the global economy will likely to be damaged. It is safe to say and notwithstanding predictable that this trade would be converted to a new hottest-cold war, which may force the emerging multipolar world to split into financial bipolar form.
How long will this bubble not burst? It will be likely to head the world towards a global conflict.
However, here's one good news or perhaps token. West-Policy makers, instead of spreading Sinophobia, should assure that they can be living comfortably with China. It is because, so far so good, China has been depicting a cooperation and advancement, irrespective of humanity, ethnicity and religion. What's more the West propaganda that China is appearing as geopolitical actor is equivocal; because it never influences and impose their culture on any nation.
Embracing a different economic model, China, is plausibly on a runner-up position to the US and experts claimed it will surpass the USin the next decade. Whether it's 5G tech. Or leading status of green energy, or ultra-scales exports or its leading developments for the nations having indigent economies are hallmark achievements in recent history. The US and the West should, I propose, consider China's rise a piece of cake, and welcome its come out while securing its interests under the umbrella of cooperation. This logic, while posing no threat, seems to be long term functional.
Beyond China-U.S. trade and where is its outlet?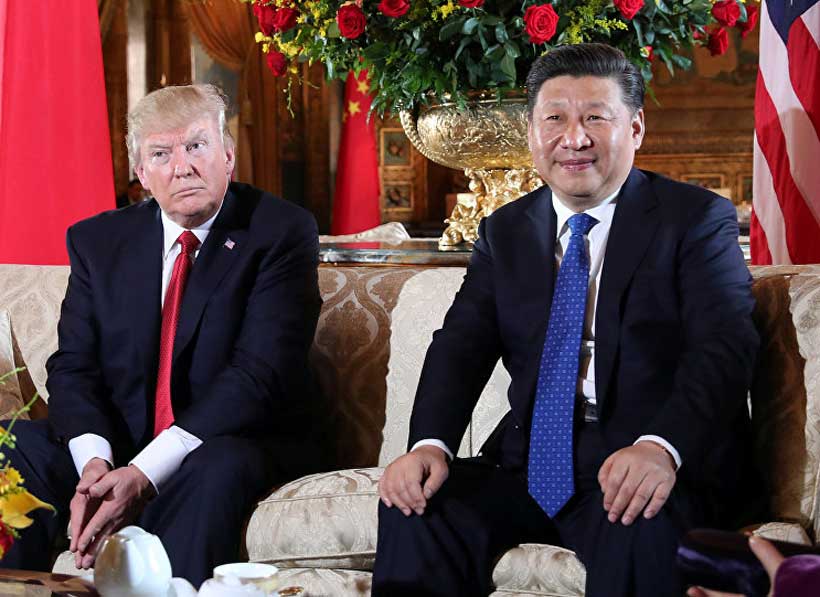 Since China-U.S. trade war started in the Mid-2018, it has lasted for more than 14 months. From the beginning, the World Bank and the IMF have taken the position that the trade conflict America has trigged will serve no country's economic progress and their action is patently wrong. Since then, China has at several occasions showed its good-will and sincerity including purchase of the products from the U.S. and the consensus reached between the two heads of state at the summits in Argentina and Japan, during which both parties agreed to move towards dropping all of the additional tariffs introduced during the dispute, and reach a comprehensive agreement that is fair and beneficial to the two sides. Yet, there is still no insurance of the end of trade war between the two largest economies of the world.
Now comes a new possibility that from October 10-11, a senior trade delegation from China, headed by Vice Premier Liu He, is scheduled to meet their American counterparts in Washington DC, led by U.S. Trade Representative Robert Lighthizer and Treasury Secretary Steve Mnuchin. Yet, the trade talks also come at a precarious time in Trump's decision to reduce the number of U.S. forces in the Syrian border areas with Turkey and amid a spiraling impeachment inquiry into his interactions with Ukraine. More than that, the White House has repeatedly used national security as a reason to sanction Chinese companies, and this has been a talking point in U.S. presidential campaign speeches.
As a matter of fact, the Sino-American rivalry, like the German-Britain rivalry one century ago, is as much a clash of two major powers as it is of two systems: the authoritarian and state-protected development of a rising power vs. the liberal, free-market constitutionalism of a ruling power. Therefore, differences in economic system inevitably amplified the salience of the narrowing economic gap, leading the ruling power to feel cheated and the rising power to feel unsatisfied and threatened. By taking the current China-U.S. trade war into consideration, several factors are complicating the upcoming round of talks.
First, the American resentments against the Chinese economy have grown and seemed to be systematic steps to decouple the world's two largest economies. As American scholar James Rae argued that with a series of steps, ranging from the tariff rollout to restrictions on dealings with major Chinese technology firms and "ordering" American companies to move production out of China, the U.S. has signaled that this is a trade war, indeed a confrontation over the fundamentals of two rival economic models involving at least four economic tools—standard-setting, technology acquisition, financial power, and infrastructure investment.
Second, the U.S. argues that the Chinese story historically resembles the German one in an overall sense and these parallels are not entirely coincidental. China has long admired the German export-led growth model and is skeptical of laissez faire capitalism. The founding statesman of unified Germany has been consistently seen as an icon of a modernized and powerful country since China has taken its own modernization in the later 19th century. Even it is held, though groundless, that after China emerged from the civil turbulence in 1979, it supposedly structured its development banks on the German model, though it supplemented their loans with Western capital. Under state-directed development, China eventually emerged as the world's largest exporter with enormous market share in the United States, similarly creating economic interdependence while inadvertently laying the foundation for political competition. This is one of the sources of the Thucydides trap" occurred in the United States but rejected by China and in particular President Xi Jin-ping.
In addition, as a result of these strategies, the speed of the catchup is equally alarming to American elites now. For instance, China's GDP was only 25% of U.S. GDP in 1990 after a decade of reforms, but has since approached American GDP in 2018. On the one hand, China, like previous Germany, is perceived to have undergone a radical and alarming economic modernization that catapulted it into the rank of first-rate power in mere decades. On the other hand, the United States, following the British mentality of the day, holds that the Chinese developmental model is a form of cheating, forced technology transfer and manipulation in finance. In light of this, China has paten reasons to be concerned that the United States has sought to halt its peaceful rise and undermine its economics by restricting trade, technology and capital flows—whether through economic means or direct subversion.
Yet, Trump's instinct to do something is not entirely unwelcome, and some of his administration's policies may prove promising. For example, bipartisan legislation like the Foreign Investment Risk Review Modernization Act presents an instrument to deal with China's state-backed purchases of Western intellectual property that is somewhat more surgical than blunt U.S. tariffs. Other challenges, including China's forced technology transfers, non-tariff barriers, and subsidies to state champions remain, and although they violate WTO rules. It seems to testify some people's growing concerns that the economic escalation is now moving the trade dispute into the political realm, from where it had formerly been immune. First, the U.S. has already used the dubious frame of national security to make rhetorical demands as well as launch new policy initiatives to punish the Chinese firms. Second, even the issue of human rights has been inserted into the equation as the U.S. has released an export blacklist of companies with business in China's Xinjiang Autonomous Region. Also while President Trump has been quiet enough on the riots in Hong Kong, a commentary on the topic by the Houston NBA franchise has ironically started a new row that could have major implications for the broader relationship. As Rae observed, the consequence is that debating social issues is easily a slippery slope and the intrusion of trade into China's domestic affairs even crosses highly sensitive issues related to China's core national interests and sovereignty. It is true that once those red lines are crossed, unraveling a pathway back will be enormously complicated.
It is understandable that China appears more optimistic or even confident in resolving the current trade war. It declared to purchase huge amount of soybeans, pork and other agricultural products from the United States, signaling that such deals will be exempt from additional tariffs imposed on U.S. goods. This is another gesture of goodwill from the Chinese side to further demonstrate its sincerity in ending the trade issues between the two sides. In the span of two days, China and the United States are supposedly to take a series of positive steps in preparation for a new round of trade talks scheduled for this talks in Washington D.C. Although China resolutely opposes any escalation in the trade war, it admits that there are no winners in a trade war, and therefore a constant escalation of tariffs is not the road to a solution. Only by adhering to the principles of equality and mutual respect, and by negotiating with a calm and rational attitude, can the dispute be defused and differences resolved. To that end, it argues for sincerity, patience and practical action needed. On the eve of the new round of talks, the two sides did have taken actions and created favorable conditions for making substantive progress, in line with the expectations of the international community.
True, as a cliché goes, where there's a will, there's a way. China has expected a positive result from this round of talks, but the issue is that the United States has already perceived or misperceived China exactly following the path of rising Imperial Germany one century ago. Some observers even hold that Trump's trade approach is emotionally satisfying but diplomatically disastrous, therefore they fear his confrontational strategy and support a more cooperative economic relationship with China. Yet, in an overall sense, China has been described frequently as a rising power with patent ambition to take advantage of having a state-directed system competing in technology standards, innovation, financial politics, and geo-economics, which force the United States to seek a coordinated response. Given this, that American response should neither be blindly confrontational nor naively cooperative; instead it should be competitive. Sure competition remains the theme of the China-United States relations in the next decades. It is unclear if it takes the scenario of the cold war or the cold peace, but it is clear that the approach America will adopt would be to work with its allies to strengthen rules, set standards, punish Chinese industrial policy and technology theft, invest in research, welcome the world's best and brightest, and create alternatives to its geo-economic statecraft. It is truly hard to predicate who might be able to play a better hand in this globalized chessboard.
Five demands, not one less: China's test of Leadership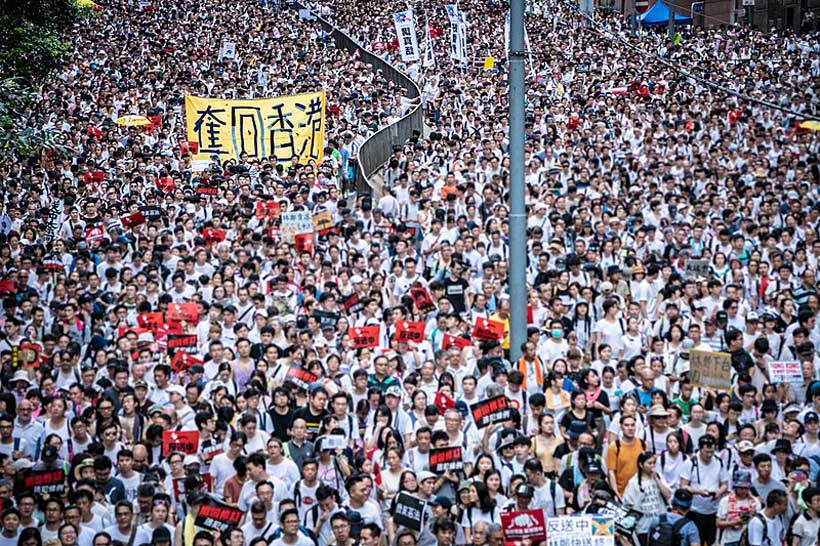 There were students, doctors, lawyers, activists; in short people belong to every faction of society, who came out on the streets in a number of tens of thousands in Taipei, Taiwan, marched against "totalitarianism" what they consider China holds in the regime. Yes, it was the recent September 29, Taiwanese citizens packed to the streets for upholding solidarity with Hongkongers.
Plebeian in Hong Kong (HK)—a former British colony—is protesting for the last four months against China authority. The key reason that forced them to do so was China's authority intervention in the city internal affairs. The episode started since March this year, following an extradition bill issued by the Chief executive of HK on the edict of China. This, however, seems a little to the people outside to HK, but it instead has grim historical facts for Hongkongers. HK-plebeian considered Chief executive of HK—Lam—pro-Beijing, while Mr Xi's regime as despotic, who has been dreaming unified China. The current legal status of HK is linked to its special status enacted by China-British declaration, 1985. It was this, according to which the city was allotted the status of semi-autonomy with a mini-constitution. While in 1997, HK was taken to handover to China, the administration of China pledged to not intervene in HK internal affairs at least until 1947.
However, China' s demand from HK's administration to issue extradition bill for a HK-man who has murdered his girlfriend during visit to Taiwan. HK-plebeian considered it an example of attack by China on its internal system and has now been protesting. At a rally, protestestors contended five demands: the withdrawal of extradition bill, relabeling them as rioters, assurance of universal suffrage to choose chief executive and legislature for the city, and lastly patently investigation for police violence against the demonstrators and activists.
Are there atrocities?
Yes: Various televised recordings shows what has been going on there: They have brutally been shelled, thrown gas, and fired.
China's view
From the day first, China viewed it the CIA's plot aiming to stir up people against China Cumminst Party's rule or a foreign-led campaign against the regime.
Mark Pinkstone, an Australian journalist with 50 years of experience in Hong Kong, said, "The Basic Law, the constitutional document that supports 'one country, two systems,' provides freedoms of expression, speech and religion. Not one of them has been eroded since the handover in 1997. The current demonstrations are living proof of that."
According to the Human Freedom Index monitored by the Cato Institute, based in Washington Hong Kong is ranked No 3, trailing only New Zealand and Switzerland. The index ranks 162 countries and autonomous regions based on 79 measures of personal and economic freedom. The US is ranked 17 as measured by the same indicators.
The World Economic Forum published a survey of people from 25 nations who were asked if they thought their own government was heading in the right direction or not. The survey was conducted between October and November of 2016.
China emerged leading the pack, with 90% of its citizens responding that their government was on the right track while only 10% thought not. The US was squarely in the middle, ranked at 13, with 35% of its citizens thinking their government was going in the right direction and 65% disagreeing.
China's leadership
Once an ideological and internationally solitary state China is now transformed to a most advanced one under the rule of communist party. It made its intriguing appearance on the chessboard of international power, however, still enduring some domestic challenges–HK is one of them. While it claims to work towards various connectivity and cooperation based projects, yet do not have efficacy to let the World its way of leaderships. Its think-tanks are either do not want to lead or they believe in pragmatic steps rather than bolstering theoretical ideas. Even its media can not counter the west propaganda and what the consequential effects are people around the globe hear much about it from the west. The current HK's issue is amid the problems which matter more and are the real tests of China's leadership.