Russia: Attempting a Bridge to Africa
While Russia's interest in the sub-Saharan Africa is nothing new, Russian authorities have realized that it's time to move back primarily to reclaim its economic footprints and to find old Soviet-era allies, but that step comes with new challenges especially from other foreign players and the changing internal political and economic conditions in Africa.
For the past few years, Russia authorities have taken steady and strategic steps at the possibility of pushing huge investments in lucrative sectors as ways to strengthen bilateral relations and expand economic cooperation in a number of African countries.
That show of corporate investment and business interests have been sealed into various agreements, for instance, were the results from high-powered state delegations that frequently visited both regions, Russia and Africa, last year and during the first half of 2015.
Keir Giles, an associate fellow of the Royal Institute of International Affairs (Chatham House) in London explained to me in an email interview that "Russia's approach to Africa is all about making up for lost time. The Soviet Union's intense involvement in African nations came to an abrupt halt in the early 1990s, and for a long time Moscow simply didn't have the diplomatic and economic resources to pay attention to Africa while Russia was consumed with internal problems."
According to Giles "that changed in the last decade, thanks to two things: the arrival of President Vladimir Putin with a new foreign policy focus, and the massive influx of cash on the back of increased oil prices, which transformed Russian state finances. Russia is interested both in economic opportunities and in rebuilding political relationships that had in some ways been on hold for over a decade."
In order to raise Russia's economic influence and profile in Africa, in June 2009, the Coordinating Committee on Economic Cooperation with Sub-Saharan Africa, popularly referred to as AfroCom, was created on the initiative of the Russian Federation Chamber of Commerce and Industry and Vnesheconombank to help promote and facilitate Russian business in Africa. Since its creation, it has had full-fledged support from the Russian Government, the Federation Council and State Duma, the Ministry of Foreign Affairs and the African diplomatic community.
The vice-president of the Chamber of Commerce and Industry of the Russian Federation, Georgi Petrov, noted at the AfroCom's annual executive meeting held in April 2015 that "in view of the current geopolitical situation in the world and the economic situation in Russia Russian businesses have to look for new markets. In this regard, of particular interest is the African continent, which today is one of the fastest growing regions in the world with an annual GDP growth – 5%. In addition, opportunities for projects in Africa are opened with the accession of South Africa to the BRICS bloc." Brazil, Russia, India and China are members of BRICS.
Reports also showed that Russia has started strengthening its economic cooperation by opening trade missions with the responsibility of providing sustainable business services and plans to facilitate import-export trade in a number of African countries.
But, these Russian trade centers must necessarily embark on "Doing Business in Africa" campaign to encourage Russian businesses to take advantage of growing trade and investment opportunities, to promote trade fairs and business-to-business matchmaking in key spheres in Africa.
Maxim Matusevich, an associate professor and director, Russian and East European Studies Program at the Seton Hall University, told me in an interview discussion that "in the past decade there was some revival of economic ties between Africa and Russia – mostly limited to arms trade and oil/gas exploration and extraction. Russia's presence in Africa and within African markets continues to be marginal and I think that Russia has often failed to capitalize on the historical connection between Moscow and those African elites who had been educated in the Soviet Union."
"It is possible that the ongoing crisis in the relations between Russia and the West will stimulate Russia's leadership to look for new markets for new sources of agricultural produce. Many African nations possess abundant natural resources and have little interest in Russia's gas and oil. As it was during the Soviet times, Russia can only offer few manufactured goods that would successfully compete with Western-made products. African nations will probably continue to acquire Russian-made arms, but otherwise, I see only few prospects for a diversification of cooperation in the near future," added Maxim Matusevich.
As Buziness Africa gathered in May 2015, Russian Foreign Minister Sergei Lavrov has held talks during the first quarter of this year with a number of state delegations at various levels and that included Foreign Ministers from Burundi, Tanzania, Algeria, Gabon, Guinea, Madagascar, Libya and Zambia.
And also at the start of this year, the high-ranking Russian delegation headed by special presidential representative for the Middle East and Africa, Mikhail Bogdanov, participated in the 24th Ordinary Session of the Assembly of Heads of States and Governments of the African Union and on the sidelines held series of diplomatic discussions with representatives from some African countries in Addis Ababa, Ethiopia.
"On the sidelines of the forum, Mikhail Bogdanov had meetings and talks with President of the Republic of the Congo Denis Sassou Nguesso, President of Mauritania, Mohamed Abdel Aziz, President of Madagascar Hery Rajaonarimampianina, President of Equatorial Guinea Obiang Nguema Mbasogo, President of Gabon Ali Bongo, Vice President of Angola Manuel Vicente, Deputy Secretary General of the Arab League Ahmed Ben Helli."
"The parties discussed current bilateral and regional agendas, further improvement of diverse cooperation between Russia and Africa, including cooperation with sub-regional organizations of the continent," according to the transcript posted to the official website of the Foreign Ministry.
Further to that, Lavrov held a meeting on the sidelines of the 69th session of the United Nations General Assembly in New York. The meeting was attended on the SADC side by representatives of Zimbabwe (the SADC presiding country), Angola, Zambia, Namibia, Mauritius, Malawi, Mozambique, Seychelles, Tanzania, the Republic of South Africa, as well as SADC Executive Secretary.
Without doubts, Russia's strategic return to Africa has sparked academic discussions at various levels where academic researchers openly admitted that political consultations are on track, arms exports has significantly increased, but other export products are extremely low. Russia's involvement in infrastructure development has also been low for the past decades on the continent.
In an interview, Themba Mhlongo, Head of Programmes at the Southern Africa Trust, thinks that Africa should not expect higher trade flows with Russia simply because Africa has not engaged Russia.
Mhlongo told Buziness Africa media that "there is still low Africa-Russia Dialogue or mechanism for dialoguing with Russia, and on the otherhand, Russia has not been as aggressive as China in pursuing opportunities in Africa because Russia has natural resources and markets in Eastern Europe, South West Asia. Russian exports to Africa might be dominated by machinery and military equipment which serves their interest well."
He suggested that Africa must engage all BRICS members equally including Brazil and Russia in order to build alliances and open trade opportunities including finance and investment opportunities. Also African countries must not seem to show preferences in their foreign policy in favour of Western Europe if they want to benefit from trade relations with Russia. They must learn to be neutral!
Mhlongo suspects that Africa still holds an old view about Russia being a communist state and less technologically developed or unsophisticated compared to Western Europe. But, Russia never colonized Africa and therefore there are no colonial ties between the two.
"If you look at African trade flows to Europe they reflect colonial ties most of the time. However, modern Russia is now one of the important emerging market countries and a member of BRICS. The Russian society is also closed and orientation is towards Western Europe in particular the United States (probably as a result of the period of bi-polar global power system that existed before). Although Russia exports to Africa but rarely sets up businesses. The language (or culture in general) could be one of the barriers to the development of trade relations with Russia," he pointed out.
He further proposed that both Africa and Russia can initiate a dialogue in the form of Africa-Russian business summit to explore economic opportunities between them. However, there are other avenues to engage each other through the BRICS bloc or through bilateral diplomatic channels. Russia has embassies in Africa and African countries have diplomatic representations in Russia. Africa may have to pay special attention to cultural issues and try to understand Russia in this ever changing environment and find an entry point to engage Russia.
On her part, Alexandra Arkhangelskaya, a senior researcher at the Institute of African Studies under the Russian Academy of Sciences and a staff lecturer at the Moscow High School of Economics told Buziness Africa in an interview that Russia and Africa needed each other – "Russia is a vast market not only for African minerals, but for various other goods and products produced by African countries."
The signs for Russian-African relations are impressive – declarations of intentions have been made, important bilateral agreements signed – now it remains to be seen how these intentions and agreements will be implemented in practice, she pointed out in the interview.
The revival of Russia-Africa relations should be enhanced in all fields: political, economic, trade, scientific, technological, and cultural. Obstacles to the broadening of Russian-Africa relations should be addressed. These include in particular the lack of knowledge in Russia about the situation in Africa, and vice versa, suggested Arkhangelskaya.
"As we witness rapid deterioration of relations between Russia and the West unfold, Russia's decision to ban the import of some agricultural products from countries that have imposed sanctions against Moscow offers great opportunities for the expansion of trade of such products from Africa," the academic professor observed in her discussion.
Experts, who have researched Russia's foreign policy in Africa, at the Russian Academy of Sciences' Institute for African Studies, have reiterated that Russia's exports to Africa can be possible only after the country's industrial based experiences a more qualitative change and introducing tariff preferences for trade with African partners. As a reputable institute during the Soviet era, it has played a considerable part in the development of African studies in the Russian Federation.
"The situation in Russian-African foreign trade will change for the better, if Russian industry undergoes technological modernization, the state provides Russian businessmen systematic and meaningful support, and small and medium businesses receive wider access to foreign economic cooperation with Africa," according the views of Professor Aleksei Vasiliev, the director of the RAS Institute for African Studies and full member of the Russian Academy of Sciences, and Evgeny Korendyasov, an expert at the RAS Institute for African Studies.
Statistics on Africa's trade with foreign countries vary largely. For example, the total U.S. two-way trade in Africa has actually fallen off in recent years, to about $60 billion in 2013, far eclipsed by the European Union with over $200 billion and China, whose more than $200 billion is a huge increase from $10 billion in 2000, according to a recent "Africa in Focus " website post by the Brookings Institution. According to the Chamber of Commerce and Industry of the Russian Federation, Russia's trade with Africa, south of the Sahara, is only $3.2 billion.
In one of his speeches posted to the official website, Russian Foreign Minister Sergei Lavrov noted frankly in remarks: "it is evident that the significant potential of our economic cooperation is far from being exhausted and much remains to be done so that Russian and African partners know more about each other's capacities and needs. The creation of a mechanism for the provision of public support to business interaction between Russian companies and the African continent is on the agenda."
Nigeria's Youth Face Growing Challenges
Nigeria is the most populous country in Africa. It has approximately 210 million population. Nigeria has the third-largest youth population in the world, after China and India, with more than 90 million of its youth population under the age of eighteen. While this is considered as a huge human resource, the youth also face unprecedented challenges including growing unemployment and insecurity resulting from ethnic conflicts.
As Nigeria is persistently engulfed with so many challenges and problems, it requires systematic well-defined approach in order to overcome them and make way for peaceful and promising future for the youth. Retaining well-trained professionals has been identified as one of the goals of the government. The current situation still makes the future bleak for majority of them. Some say there is hope on the horizon, only if economic policies generate needed employment, youth policies backed by adequate funds by Federal Government of Nigeria.
In September, Kester Kenn Klomegah met with the former candidate of the Social Democratic Party (2019) for House of Representatives and now the President of the Middle Belt Youth Council, Hon. Emmanuel Zopmal, for an interview during which he talked about current situation, the challenges and the way forward. Here are the interview excerpts:
Q: Why the youth are showing increasing signs of frustration these few years especially those in middle belt of the Federal Republic of Nigeria?
A: That is very interesting. I would say that frustration, in any way, is part of human life. It could come at any time. There are conditions that make someone to be under frustration. In this instance, harsh situation or condition one faces in life without sign of overcoming it. This makes a person frustrated. It usually comes with worry over certain particular situation.
In the Federal Republic of Nigeria, the Middle Belt is a region that has been under immense pressure from politics and economy. Then the socio-cultural condition has also influenced our lives. The worse now is the high insecurity existing in the country. These factors are, indeed, contributing to the frustration perception we're talking about here. You can imagine a society of people facing these forms of structural violence for these several years and there is no sign of overcoming these situations.
Q: In your objective assessment, what has contributed to the growing unemployment in the country, considered as the Giant of Africa?
A: Unemployment is an economic index. It can be relative in nature. People are employed in formal or informal economy. The extent to which people need to live an average life with an appreciable level of income that can provide for basic needs should be the major concern of unemployment index. Unemployment perception varies as well. For example, there are two categories, those in the public sector and those in private.
Growing unemployment index can be attributed to mismanagement of the economy. Economy of every country determines how the country is structured, administered and managed for the benefit of the broad majority of the population. Without this, a country will definitely face high unemployment rate.
Secondly, the system of education plays a role here, the most important aspects that contribute to unemployment perception index. Innovative education produces a high quality of graduates who can create jobs. The standard of education should not be conservative. Research and public policy on education help to get out of this problem often referred to as unemployment.
Frankly speaking, it is difficult to understand why Nigeria claims the Giant of Africa. Perhaps, this claim is only by its huge population. Besides that, Nigeria is not a Giant of Africa.
Q: What are your views about the policies of the Federal administration in addressing problems of the youth, especially young graduates?
A: If the government focuses on research and policy, it will help in addressing the problems of youth. Anyway, one cannot actually measure what are the real problems of the youth, especially young graduates. As earlier mentioned, programs such as innovative education will help graduates to overcome employment challenges. Of course, innovation comes through talent or through research. This development can bring changes in the status quo. People will have access to new ways of doing things that help their lives.
Q: Does the current constitution adequately guarantee youth's welfare? What are the pitfalls in the implementation of aspects of the Constitution that connect or relate with youth?
A: Unfortunately, I look at welfare as benevolence. It makes the younger generation too dependent and unproductive since government provides their welfare. Youth empowerment should simply be a question of policy not constitution. Nigeria's 1999 Constitution only provided policy, the issue of youth is not mentioned. It talks only about welfare of the "citizens" in the country. In my candid view, capacity of education and skillset of the youth should be the welfare package of our government.
Q: As former candidate of the Social Democratic Party (2019) for House of Representatives, do you still press for youth issues?
A: In the African context, I am still among the youth. Youth is my major constituency. As a former presidential candidate of the National Youth Council of Nigeria (2015), I had my youth policy programs as the key manifesto. I will continue to press for youth's political participation, contemporary educational standard, skillset, and empowerment.
Q: And now as the President of the Middle Belt Youth Council, what do you consider as the main challenges and the way forward for the youth in Federal Republic of Nigeria?
A: At the moment, the future of our youth must be secured by curbing the ravaging insecurity in the country. With the current rampant insecurity, we cannot move forward. Secondly, the attitude of growing nepotism by government officials in public offices, this culture is bad for our youth. It has to be checked in order not to transfer it to the youth. Government has to take the youth as its national priority. Deliberate policy programs in technological advancement will open up the new horizon for the youth. The youth have to be fully engaged in meaningful activities.
South Sudan: Progress on peace agreement 'limps along'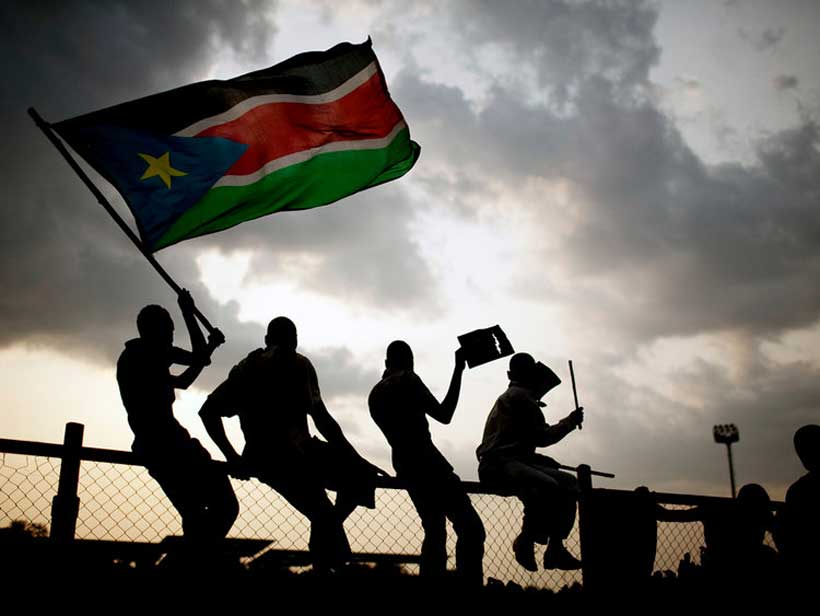 Although the transitional government in South Sudan continues to function, with state governors now appointed, among other developments, progress on the 2018 peace agreement "limps along", the top UN official in the country told a virtual meeting of the Security Council on Wednesday.
David Shearer, head of the UN Mission in South Sudan (UNMISS), updated ambassadors on the country's ongoing political and security situations, which are unfolding amid the COVID-19 pandemic and an upturn in inter-communal violence in Jonglei and other states.
"COVID-19 has slowed implementation of the peace agreement, including meeting key benchmarks, but the pandemic is not entirely to blame", he said, speaking from the capital, Juba.
"We are seeing a reversion to 'business as usual' where progress on the peace agreement itself limps along."
The peace agreement was the latest deal in efforts to end political infighting and violent conflict in South Sudan, the world's youngest nation.
The country gained independence from Sudan in 2011 but descended into chaos roughly two-and-a-half years later following an impasse between President Salva Kiir and his former deputy, Riek Machar.
Progress 'painfully slow'
Today, South Sudan now has five vice presidents who head clusters of ministries where activities are progressing well, according to Mr. Shearer.
"Elsewhere, however, progress has been painfully slow", he reported. "Cabinet meetings occur irregularly, and the South Sudanese want to see the President and vice presidents meeting and working collectively."
Meanwhile, there has been "almost no movement" on security sector reform, while the Transitional National Legislative Assembly has yet to be reconstituted, which is delaying progress on the Constitution.
Mr. Shearer said these continuing delays risk pushing elections out well beyond the timeline prescribed under the agreement, which will only add to the people's growing disillusionment.
Inter-communal tensions remain high
The UN mission chief also briefed on the violence among Nuer, Murle and Dinka communities in Jonglei State over the past six months, which has left 600 people dead and homes torched, with women and children kidnapped. The situation has since calmed though tensions remain high. Mr. Shearer said a recent meeting among senior leaders, organized by UNMISS, was encouraging.
However, the mission was thwarted in attempts to deploy peacekeepers following attacks launched by the National Salvation Front armed group in areas of Central Equatoria state, which were met by heavy government fire.
"For the past three weeks, the usual mechanisms through which UNMISS coordinates its movement have seriously deteriorated. COVID-19 can be partly blamed but the influence of hardliners in the security forces is the principal obstacle," he said.
Later in the meeting, South Sudanese activist and feminist, Nyachangkuoth Rambang Tai, shared her concerns about the ongoing inter-communal violence and the need for greater women's participation in governance and peacebuilding.
She called on the international community to urgently support local civil society organizations, particularly those led by women.
"Another way to help address the cycle of violence is to ensure transitional justice is made a priority. We cannot except citizens who lost their loved ones, or whose loved ones have been killed, to forgive and move on without healing and accountability. This is unrealistic and will only encourage conflict," said Ms. Tai, the Gender and Social Justice Manager with Assistance Missions for Africa.
Violence impacts humanitarians
Mr. Shearer outlined how South Sudan is faring in the wake of recent floods affecting some 500,000 citizens.
On Wednesday, the World Food Programme (WFP) reported that it is reaching vulnerable families with urgently needed assistance.
Aid workers have been striving to help communities impacted by the flood waters, as well as the violence, and now the pandemic. Sometimes they pay a heavy price, as Mr. Shearer pointed out.
"This year, seven aid workers have tragically lost their lives and another 144 have been evacuated because of sub-national violence", he said.
"This meant an upturn in violence stemming from splintering between and within groups. The difference this year is that external political actors are fuelling these local conflicts with military advice and with heavy weapons."
Millions in need
COVID-19 has only added to the ongoing suffering in South Sudan. The UN Humanitarian Coordinator reported that during the annual hunger season a few months back, some 6.5 million people, or more than half the population, faced severe food insecurity.
"Overall this year, 7.5 million people now need humanitarian assistance –and that's close to levels in 2017 when we warned of famine", Mark Lowcock told the Council. He added that some 1.3 million under-fives are forecasted to be malnourished: the highest figure in four years.
The UN relief chief urged ambassadors to fund a $1.9 billion response plan to meet the ever-growing needs.
Changes at POC sites
With the transitional government in place and a ceasefire holding, the UN Mission in South Sudan is looking at how to better support peace efforts and protect civilians.
More than 180,000 people are still living in Protection of Civilian (POC) sites at five UNMISS bases across the country, and Mr. Shearer said the conditions which led to their establishment no longer exist.
As a result, UNMISS has gradually withdrawn its troops and police from "static duties" at the Bor and Wau POC sites, following consultations with the Government and others, including displaced persons.
"The spike in subnational violence is occurring in remote areas, not near our POC sites. Therefore, we have to deploy our forces to provide protection where there is greatest need," he said, emphasizing the need for the UN force to be robust, nimble and proactive.
Mr. Shearer explained that following the gradual withdrawal of UN peacekeepers, the POC sites will be under the control of the Government.
He stressed that no one will be pushed out or asked to leave when this transition occurs, while humanitarian services will continue.
Why Young African Scholars Must Engage the Law and Politics of Africa through New Perspectives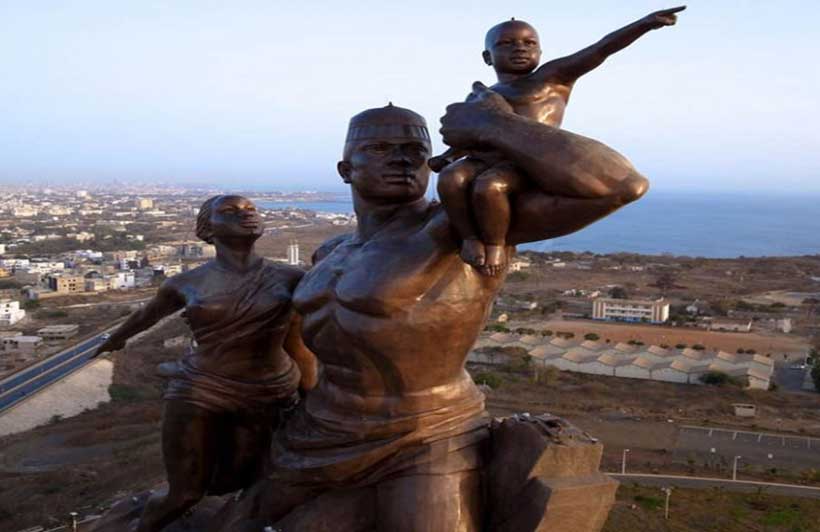 The Year of Africa was a powerful phase, a transitional moment that saw Africa in liberated black and white images. In one, a woman wearing sunglasses and sitting astride a motorcycle scooter communicated freedom and a promise of a bold future.In another, a smiling, young woman in a polka dot dress wore Independence in a sash, followed by a happy crowd. In yet another, a grinning man borne on the shoulders of two other men in a throbbing crowd, carried a placard that read: COMPLETE INDEPENDENCE 1961. It was the year that saw seventeen African states begin a journey of black statehood. Those images were metaphors of liberty in a continent that had been kept away from deciding the course of its own destiny. 1960 was a beginning and the end of the African struggle.
It was the beginning of the African struggle because Africans in the independent states were transitioning from struggling against colonialism to contending against the political realities of their post-independent states. And it was the end, because those Africans didn't have to contend against colonialism any more. In the true picture of things, it was a transition from the political control of people who sought the wealth of the continent to a struggle with murderous regimes, and the sad realization of the true damage that colonialism had wreaked in the political arrangement of the people.In Nigeria, it was the beginning of the weaponization of ethnicity and of resentful distrust in state politics.
Africa in the 1960s was a dramatic spectacle of violence, new beginnings and the creation of histories that has informed the present. Independence movements aspired towards liberated African states. The consciousness of colonial restraints inspired actions that marked the trajectory of the continent's destiny. The political history of Africa's becoming is a timeline of seesaw moments. Dictators have risen and have fallen in the hubris of forgetfulness thatthe powers that saw to their rise could see to their fall. The legal systems, processes, institutions and the politics of Africa were forged in the turbulence of African history.
Today it is easy to say that Africa has made progress in its strides towards social and political evolution, but the past is a mirror of solutions to present problems. This is why it has become imperative for newer approaches to emerge in the study of law and politics in the context of Africa. Founded in 2020 by me, the Carnelian Journal of Law and Politics is Africa's response to the need for new insights on law and politics in the African context. This new journal gives young African researchers the opportunity to contribute top quality perspectives to the discourse on the law and politics of Africa. This is important as newer voices are needed to give an inter-generational balance to the debate on African law and politics. And this is why the journal has emerged to bridge the scholarly gap.