Foggy Steps of Global Terrorism
In the globalizing world, Realpolitik-oriented and authoritarian state paradigms have been gradually shrinking. The phenomenon is recognized as a Post-Westphalian principle of the state which was leading to evolving of the state into a more transparent model and declining in statism.
Within this framework, obsolescence of statism has prompted the creation of unprecedented outlooks transforming 'traditional security' perspective to broad apprehension: New security challenges. These concepts can be extended from environmental security to identity protection. Nevertheless, the state is still playing a crucial role in the international system and obliged to be a safeguard for its citizens under the umbrella term of 'human security'. In order to follow this agenda, the state has to generate efficient ways combating with new security concerns like climate change, illegal migration, public health. However, the most critical development posing a unique threat to human security is global terrorism because terrorists operate beneath the sensor of the international system and can exercise state-like destruction without bearing the burden of state-like responsibility. In this context, conventional security studies cannot serve the state to eliminate terrorism because contemporary terrorist groups exploit state indecisiveness and governmental toleration. By two different ways, it provokes capable countries to authorize their enforcement mechanism on behalf of the new human security outline situating retrograding 'nation-state's sphere of influence even worse. The first method is imposing sanctions via strong unilateral designations. Second encapsulates direct intervention to the nation state by labelling it as a 'terrorist hideout'.
A Competent Way to Neutralize: Sanctions
Security relations today are about the divergences between old security mentality and new security dilemmas. Human security is also an equally complex issue as changing paradigms in security logics composing of compact layers. Nonetheless, the military branch of human security has been prioritized especially after 9/11 event. Recent tragedies have exacerbated the situation. Currently, citizens request their governments to act as the frontline respondent to new security threats. Thus, citizens have bequeathed their private security to the state and, in response, the state is expected to practice its prerogatives to their benefit. Imposing sanctions have become a prominent instrument in this manner. Although the fundamental modifications in legislation have enacted in 2004, the US Department of State has been designating countries like Sudan, Syria, Iraq and Cuba to "State Sponsors of Terrorism" list via analysing states' direct relations with global terrorism since the 1980s. According to the act, countries which were categorised as terrorist supporters are penalised by three laws: Section 6(J) of the Export Administration Act, Section 40 of the Arms Export Control Act, and Section 620A of the Foreign Assistance Act. These unilateral restrictions include prohibition over weapons exports, financial pressure and even full-scale embargo. Furthermore, as strategic partners of the military-industrial leader, Western allies and NATO members also internalize these patterns. In this new security circumstance, Cuba has been encountered with substantial processes under the US sanctions until 2013. Cuban economy and foreign affairs have been under severe sanctions since 1982 by being accused of harbouring Columbian and Spanish left wings groups. The nation could not achieve long-term development owing to the US's and its collaborators' complaints. Finally, in Country Terrorism Report of 2013, the US has decided that there has been no concrete indication revealing the Cuban government providing weapons or paramilitary training to terrorist groups in Colombia and Spain but simply the US's providences hence the sanctions are no longer valid. Therefore, Cuban national authority was discounted and its economics was suffered quite a while by the wrong analyses of the US under human security concept.
Intervention: An Alternative to Sanctions?
In comparison to legal sanctions, military operations provide the state to interfere human security cases in a more direct way since it can be justified under international law since the security concepts are still at the core position in the state system. Moreover, anarchic conditions and obsolescence of the nation state escalate the situation. From this perspective, "War on Terror" case can be descriptive. President Bush declared, right after 9/11, that the US would 'make no distinction between the terrorists who committed the attacks and those who harbor them'. Then, global campaign against terrorism was introduced by the US. Within a short time, Ba'athist Iraq was targeted as states constituting safe heaven and providing potential 'nuclear warheads' to terrorists. Consequently, while aiming to eradicate Iraqi network of al-Qaida, legitimacy and security concerns of Iraq were not highlighted even though there was no proof of practical cooperation between al-Qaeda and the Iraqi regime. After eight years, Iraq was separated into two parts and internal instability of the nation have prepared a basis for further human security threats by the new terrorist group similar to al-Qaida but with a different name this time: ISIS.
Conclusion
Global terrorism has become an outstanding risk against human security because deepened globalization has offered terrorists new instruments and extraordinary profile. States seek to combat with the issue, however, terrorists abuse highly interconnected world environment and use countries as hideouts. This problematic nexus between the decadent nation-state and terrorist groups encourages powerful states to exploit nation-states' legitimacy and security by force and legislation power without considering the target countries' real features and dynamics sincerely.
Does Kenya Really Want To End Terrorism?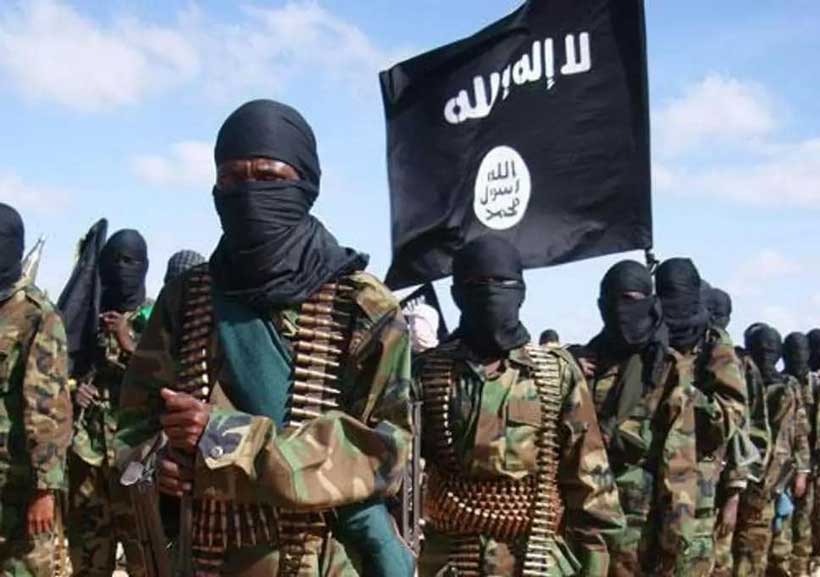 New dangerous dynamics are emerging at the Horn of Africa. Political tension emanating from maritime territory that Somalia and Kenya, both claim it as part of their legitimate border is getting more volatile. As the International Court of Justice gets ready to hold public hearings on "Maritime Delimitation in the Indian Ocean (Somalia v. Kenya)" September 9-13, Kenya continues to intensify its efforts to lobby the U.N, and key allies to help add al-Shabab to UNSC Resolution 1267.
If you are wondering what does al-Shabab have to do with this matter, you apparently are not part of the Kenyan political pundits, law-makers, and credulous Somalis who have been cheerleading for this unjustifiable initiative.
It Is What It Is
Let us imagine that it is late September, the time when leaders representing 195 member states would be attending the 74th UN General Assembly. Let us imagine during one of the debate sessions, this multiple choice question was raised:
What is al-Shabab?
A law-abiding neighborhood watch group
A self-less patriots fighting for self-determination
A ruthless terrorist group
How many do you think will stutter with the answer, or not know that al-Shabab is a terrorist organization? By all legal and moral standards, al-Shabab is a terrorist organization.
If al-Shabab was not already considered a terrorist organization by the UN, why would the Security Council mandate AMISOM to fight them along the Somali National Army and periodically capture territories from them? So, since al-Shabab is already considered a terrorist organization, why spend such energy and political capital on redundancy? Or rather bluntly: who is Kenya's real target?
Widening The Net
While fingers were frantically pointing at o all directions as to who was behind the Kismayo terrorist attack that killed 26 people including a beloved Somali-Canadian journalist, HodanNalayeh, Kenya's top diplomat—Monica Juma—went on politicking on twitter. Before offering any condolences, she wrote: "This attack is another reminder to the international community of the imperative to list the al-Shabaab, like all other terrorist groups, under the UNSC resolution 1267."
On the surface this may seem ordinary attempt to tighten the screws on al-Shabab, but it is far from that.
Said resolution, also known as the ISIS/al-Qaida resolution, mandates the harshest international sanctions on assets freeze and travel ban measures on individuals, entities and groups who are suspected of being remotely associated with those terrorist groups. And that blanket condemnation increases the chance of innocents in the periphery getting caught in the net or communities suffering as a result.
Though this could get some Kenya Defense Force officials who operate an illicit business with al-Shabab that the Kenyatta government has been turning a blind eye in serious trouble, Kenya is eager to advance the initiative in order to use it as an insurance against any unfavorable decision from ICJ.
If Kenya's endeavor succeeds, it will give Kenya the freehand to pressure and coerce top politicians and influential business leaders who have various investments and retain residential statuses in Kenya to assist her in achieving its objective of annexing the maritime territory- blocks that it already marketed for oil exploration. It is also an insurance policy against some of her Somali allies such as Ahmed Islam (Madobe)—president of Jubbaland federal state—who is currently much closer to Kenya than to the Federal Government of Somalia. Kenya is not oblivious to the fluidity of clan politics and the unpredictability of how Madobe, with his shady past, may act once it becomes clear to him that he was exploited as the game-changing pawn.
Feeling The Weight
A few months back as Kenya's hostile diplomacy grew more aggressive, Somalia's diplomacy grew more diffident and passive. As Kenya suspended diplomatic ties with Somalia, invited a delegation from Somaliland, humiliated Somali Ministers by denying them to transit through Kenya, FGS opted to respond passively.
This was consistent with FGS' ill-advised decision to turn a blind eye to Kenya's unilateral decision to build a border wall that would divide Somali families, undermine businesses, and deprive them essential services such as health care, and allow Kenya to establish new facts of the ground that will in due course make a case for annexation of territories that belong to Somalia.
Lately, Kenya has been under intense U.S. diplomatic pressure to drop its bid and not make the Horn of Africa more volatile than it already is. This pressure is likely to increase now that 16 senior national security and humanitarian officials have written an open letter urging the U.S. to stop Kenya from creating a grave humanitarian disaster as the resolution at hand does not allow any type of exemption for humanitarian delivery. Against that backdrop, Kenya resorted to strengthen its Plan B- legislative support to annex the maritime territory by any means necessary.
In attempt to lend Kenyatta's government the legislative support to declare war against Somalia should ICJ rules its favor, the Kenya National Assembly, led by Hon. Aden Duale, is set to pass a perfectly tailored bill that makes the disputed maritime territory as part and parcel of Kenya's territorial integrity. The impetus motion cites Article 241 (3) of the country's constitution that the Kenya Defense Forces are responsible for protecting Kenya's 'territorial integrity'. "Unless the People of Kenya resolve by way of referendum to alter the territory of Kenya," said Duale.
Make no mistake, terrorism poses a threat to international peace and security and Kenya did suffer its share of terrorist attacks, therefore it is in our best interest to collectively address that threat. However, that would be extremely difficult now that we know that Kenya's real objective is not "to annihilate the extremist group (al-Shabab)."
Political rhetoric aside, Kenya, like a number of other foreign actors in Somalia, would've been eager to invent al-Shabab had it not already existed. To some, al-Shabab as a manageable threat is strategically convenient. After all, it was Kenya's pretext for 2011 invasion of today's Jubbaland, also for the 2012 integration of KDF into AMISOM, also for the 2017 unilaterally initiated border-altering wall.
Five years after Somalia filed the boundary delimitation dispute with the ICJ and millions of dollars were spent by both sides, no one is sure how the end result might be. The only sure thing is that any attempt to solve this matter militarily will only make the current crisis a catastrophe.
If Kenya decides to go with the military option as some intellectuals have openly been advocating, it is likely to prove both positive and negative:
Positive as it is likely to unite the now divided Somalis to rally against a single common threat. Negative as it would ignite domestic disharmony and, in due course, make Nairobi the epicenter of terrorism and compel foreign investors such as China flee with their fat wallets.
Women Jihadists: Dupes of Emotional Trap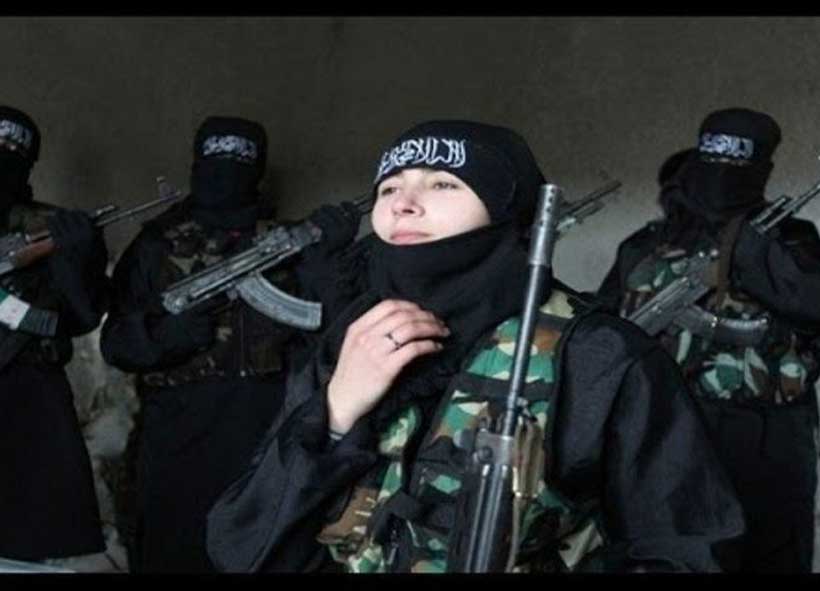 As the prime focus while understanding global extremism is usually on the perpetrators and leaders of these extremist groups, women's facilitative and supportive contributions are often poorly assessed and understood, owing to their underrepresentation in strategic positions within such radicalized movements.
Research suggests that hundreds of women and teenaged girls from all over the world travelled or attempted to travel to Syria and Iraq to join the self-styled Islamic State (IS) since the proclamation of the so-called 'Caliphate' by Abu Bakr al-Baghdadi in June 2014. These women were not only from Muslim countries but from westernized world and even non-Muslims also. It is estimated that more than80 women have travelled to IS-controlled territory from the Netherlands since 2012. From the United Kingdom and France, these numbers are even higher, respectively around 1452 and 2003 women and teenaged girls.
This phenomenon has prompted a renewed interest in women's role in jihad. Studies focusing on predominantly Western women in IS so far show that these women mostly played supportive or facilitative roles as mothers, wives, propagandists or recruiters. Some women have been involved in educative, administrative, logistical, social, and medical positions also. Where only on a smaller scale, women in IS have been involved in operational positions. Otherwise, women have been mostly learnt to maintain and propagate jihadist ideology, or support their jihadist husbands, raising their children according to jihadist ideology, or aiding in recruiting for the cause, or helping create alliances through strategic marriages, raising funds or transporting messages, weapons and goods at the average.
Though all women in terror groups are sometimes not actual terrorists as many of them are kidnapped and used as suicide bomber against their will usually under the influence of drugs. But some young women do join these groups voluntarily, raising questions about the role of personal relationships and social networks. For most individuals travelling to the ISIS/Daesh territory, the internet and particularly social media played some part in their radicalization and they appear especially relevant in female terrorist recruitment. The extending role of cyber domain helps terror groups to project their ideologies garnering the attention and sympathies through romanticizing the idea of violence and jihad.
There seem a high level support within Al-Qaeda for a more active role for women over the years. Apart from the supportive roles, it is easier for women to transport weapons than men as they are less likely to be searched or suspected. They are often seen as less of a security threat. And even if they are caught, it provides jihadist movements with the advantage of increased media attention underscoring the seriousness of the cause when 'even women' are prepared to engage in violence.
There could be many reasons why women join radical groups like not fitting in a social thread, a lack of integration or inclusion, foreign policy grievances or may be a history of violence where either one or all of these reasons can amplify making an individual want to go and join a violent group. Surprisingly, the research suggests that the root cause for majority of such cases was the same, where the entrapped women blames the secular way of life not providing justice and support in their social or legal suits. Where, apparently, to go and work for a visionary state (IS) meant to most of them a way to get justice believing they would make the world a better place by implementing this superior way of life system. These terror groups have produced a highly-gendered narrative in which women are offered alternative concepts of freedom and empowerment thus tapping into the emotions that these young women and then enticing them saying you will have agency here that will turn you in a leader, a successful and inspirational figure. The approach for luring in females generally focuses on emotional trap, telling fake stories of Muslims sufferings and oppression by infidels in a generations old conflict. It is done through an intense Jihad literature starred with the stories of radicalization and indoctrination.
The large number of women lured in to join these radicalized groups actually show the important role women play in transmitting terrorist ideology. Women are deemed crucial in maintaining the morale of the fighters besides being used as a pull to enhance terror groups' recruitment. Use of specific terms such as brides and wives actually entice men belonging to a specific mindset of gender stereotype at the same time creating the feeling of subordination among those subjugated women.
A former a recruiter for notorious radical Islamist group, who later turned her back on extremism Yasmin Mulbocus threw light on the deep psychology of young girls and women while describing what compels them to join these radicalized groups. She feels frustrated the way global media represents women that sign up to violent extremist group and she has a reason. The media seems to cherry pick the details of such women. These women are not merely the pictures you see on television nor the words upon a newspaper page, they are mindful, alive human beings. By using such provoking rather rousing titles like 'Jihadis' the media is actually empowering these young girls and Yasmin suggests that this is what they want, to feel empowered. By empowering these girls through relating them to such metaphoric titles, the media as a matter of fact pushing them more towards the extremist cause and of course they would want to fit this title because they want to foster fear in their erroneous melodramatic minds. One way to cater this problem is to take these rousing titles away and of course the governments' will to empower these young minds socially and financially both.
Not only revoking such empowering titles but the world also needs to come up with some reworked referral names for these extremist groups which should not be relating to any religion. For instance, "Islamic State", by itself, is such an empowering title that it must have radicalized many regular Muslims by convincing them that they were fighting for Islam. To curb the growth of terrorism in today's world we must make an effort to take away the religious identity of these terrorist groups as it the gives the erroneous feeling of being a part of something bigger and divine. No religion teaches to annihilate the rest of the world and let alone Islam which is the religion of peace. While these terrorists don't represent peace, they represent evil and war.
Women's increasingly diverse roles within radical groups call for a more sophisticated approach to the problem with a better understanding of the factors driving the radicalization of these young women from around the globe. The women from a traditional, patriarchal society where their voices are not even heard get allured by the idea of having a lot of decision-making power and authority. They believe it to be a much better life than the other women of their community. Given the restrictions that they face in some highly conservative societies, this jihadi appeal may be very strong, not just for ideology reasons but to gain a sense of empowerment and virtual emancipation. While it is essential not to overplay the threat, still women across the world needs to be aware of the changing nature of threat. At the same time, some steps to empower them must be taken at global level to minimize the gender misconceptions and gender stereotypes that more so often affect their growth and space to contribute positively in their surroundings.
Threat from petty criminals who turn to terrorism, a growing concern
The less predictable threats represented by small-time criminals who have opportunistically embraced terrorism, are a source of growing concern, the UN Security Council heard on Tuesday. That warning came from Tamara Makarenko, an International Consultant, who works with the UN Interregional Crime and Justice Research Institute (UNICRI), speaking at an open debate on threats to international peace and security.
The long-time expert on the nexus between organized crime and terrorism, noted that at its most fundamental level, the link is based primarily on transactions and tactics, at the point where terrorists and criminals occupy "the same space at the same time".
Noting various ways in which terrorist groups use illicit crimes to fund their operations, she said that the ISIL or Dae'sh terrorist group, saw from early on that it could draw funds from smuggling and the sale of illegal goods.
She added that smaller terrorist cells were focused on recruiting criminals in prisons, which have become true "incubators of the link", and a place for the exchange of knowledge, she continued.
She said that due to the scale and unpredictability of the petty criminal-turned terrorist, even local level criminality poses a serious and global threat. The international community must act, she said, cautioning that this heightened connection may hinder the ability to fight terrorism and increase vulnerability to criminal groups.
Invest more in fighting crime and terrorism together: Fedetov
Yuri Fedetov, Executive Director of the UN Office on Drugs and Crime (UNODC), said that criminals and terrorists shared a need to operate in the shadows, exploiting gaps in criminal justice responses in and between countries and regions. Human trafficking for sexual exploitation, child soldiers and forced labour can be used not only to generate revenue but to strike fear and recruit new fighters, he told Council members.
Dae'sh for example, had profited immensely from the illegal trade in oil, trafficking in cultural property they ransacked from places such as Palmyra in Syria, and Mosul in Iraq, and kidnapping for ransom. "We have also seen piracy and organized crime flourish on the high seas, including outside the justification of any single State and beyond the capacities of many countries to control," he emphasized. He noted that the Al-Shabaab extremists in Somalia, supported piracy and finance some of their operations from trade in Somali charcoal through the Gulf of Oman, while the veteran Al-Qaida group, resupplies its forces around the Arabian Peninsula by sea.
He called for more resources to be channelled towards technical assistance to strengthen specialized expertise and capacities. This includes training for law enforcement, coast guards, border and airport officials, prosecutors, judges, prison officers and other relevant officials. "We need to reinforce investment in mechanisms for inter-agency, regional and international cooperation, including information and intelligence sharing," he said.
Disconnect over taking on terror and organized crime, together: Coninsx
Michèle Coninsx, Executive Director of the Counter-Terrorism Committee Executive Directorate, outlined the Council's various activities to combat the financing of terrorism, noting that the territorial losses sustained by Da'esh, which just a few years ago controlled large swathes of Syria and Iraq, had made it imperative for them to access funds through a wide range of criminal activities including drug trafficking, weapons sales, kidnapping and extortion.
Within the framework of country assessment visits, she said, the Executive Directorate engages with national authorities on how they view the links between terrorism and organized crime, as well as on cases in where clear links have been identified.
She said several best practices had been identified, such as creating joint investigative units and prosecution teams to handle both organized crime and terrorism.
She noted, however, that a significant disconnect continues to exist between the level of concern expressed by policymakers, the creation of legal frameworks addressing both terrorism and transnational organized crime, and the actual level of investigation and prosecution of cases as part of the same scourge.
The role of financial intelligence units should be strengthened, she said, noting that relevant agencies tasked with confronting the crime-terror nexus, too often operate in silos. "Institutional barriers to information-sharing, including between and among local and national authorities, should be overcome," she told the Council.