Global Power in the 21st Century: A Review Essay
When China Rules the World: The End of the Western World and the Birth of a New Global Order by Martin Jacques (2009), "The Future of American Power. Dominance and Decline in Perspective" by Professor Joseph Nye (2010) in Foreign Affairs (Nov/Dec).
There is a close nexus between ruling and power. As Machiavelli well instructs us one cannot rule, and even less govern, without power.
To consider political-economic-military power in its various vicissitudes and intricacies conjures up not only Machiavelli's Prince, but also Karl Marx's Das Kapital,not to speak of Vico's philosophy of history in his New Science concerned with the rise, dominance, decline, decay and final fall of entire civilizations. To merely repeat what these eminent authors have written on the history of power is to run the risk of reinventing the wheel. Yet, it remains beyond me how anyone can possibly grasp and explain the present status of global power without possessing at least a cursory knowledge of its historical record on a regional or global level. It would be like driving a car without a rear-view mirror; a possibility to be sure, but misguided and dangerous too. To employ another metaphor, it is not unlike a doctor prescribing a prognosis without first conducting a diagnosis.
So, as a solution to this conundrum of mine I have decided to situate my contribution within a Vichian-MacLuhan "back to the future," framework, attempting to envision modernity as it may be lived in the 21st century. It is intriguing to me that of the two centuries within which the theme is situated, the 20th century is already in the past while the 21st century is mostly in the future. The question then is this: How does one bridge that great divide? Leonardo would have no problem with bridging any kind of divide, be it physical or mental, but he was a Renaissance man, not a logical positivist, and I am no Leonardo. Nevertheless, let us attempt it.
I will first proceed with the examination of a book and an article which take opposite views of the diagnosis of power within modernity and then propose a few interpretations and a possible prognosis of my own; which is to say that in this essay, history (which is made by man but profoundly affects man and his culture) shall take center stage as the protagonist of the human drama. I shall bypass an inane identification and description of the mediocre visionless politicians and bureaucrats who presently hold the levers of power in our brave new global world. The two nations that will be closely examined are the United States, which is still widely considered the number one superpower in the world, and China which seem to be bent on competing for that title. As far as civilizations are concerned we will of course examine and compare the age old civilization of the West and that of the far East or Asian civilization.
For over five hundred years now we have lived in a western-made world, one shaped by colonialism and imperialism wherein the very notion of being modern was synonymous with being western. It was assumed that such a state of affairs would be permanent for no other civilization could claim to be as modern and scientifically advanced as that of the West. But lo and behold, in 2009 a book came out which challenges such a taken for granted assumption. I refer to When China Rules the World: The End of the Western World and the Birth of a New Global Order by British journalist and scholar Martin Jacques.
The book has aroused a vehement debate in the United States and elsewhere about the role of China in the creation of the new 21st century world order. The book argues that the twenty-first century will be different: with the rise of increasingly powerful non-Western countries, that the west will no longer be dominant and there will be various ways of being modern. In this new era of 'contested modernity' the central player will be of course China which is already signaling the end of the global dominance of the West and the emergence of a world which will become increasingly disconcerting and unfamiliar to those who live in the west.
Indeed, the book's claim was disconcerting from its first appearance, for it challenges some politically correct, almost sacred assumptions by claiming that China's future economic strength will heavily alter the political and cultural landscape of the world. In other words, China will rule the 21st century. The book's original subtitle is quite revealing in this respect: "The Rise of the Middle Kingdom and the End of the Western World". So, here is a bold prediction of the end of a civilization and the rise, or perhaps we should talk of a rebirth, of another quite different civilization, one that while being intriguing to most Westerns, remains a mystery wrapped up in a riddle.
Martin Jacques forcefully argues that far from becoming a western-style society, China will remain highly distinctive. It is already having a far-reaching and much-discussed economic impact, but its political and cultural influence, which has hitherto been greatly neglected, will be at least as significant. Continental in size and mentality, and accounting for one fifth of humanity, China is not even a conventional nation-state but a 'civilization-state' whose imperatives, priorities and values are quite different. As it rapidly reassumes its traditional place at the centre of East Asia, the old tributary system will resurface in a modern form, contemporary ideas of racial hierarchy will be redrawn and China's ages-old sense of superiority will reassert itself.
The whole narrative of When China Rules the World has caused a profound academic debate. This is understandable since it questions Western hegemony and the future of American power in the 21st century. On the other hand, as one could expect, the book was highly praised in China and East Asian countries, where it was perceived by some pundits as the best and most understanding analysis of Chinese society and economics. I suspect it will be mentioned by other contributors in the context of this theme too and that would be all for the good so that we don't run the risk of reinventing the wheel. In any case, whether one agrees with it or not, the book remains a lively one full of provocations and predictions.
The book can be summarized in twelve key arguments: 1) There is not one western modernity, instead we are witnessing the birth of multiple modernities. This is perhaps the core argument. 2) Chinese modernity will be very different from western modernity. 3)We are fast moving into a world of contested modernity. 4) China will become the largest economy in the world within less than two decades and then proceed to rapidly out-distance that of the United States. 5) China's impact on the world will not simply be economic; it will also have profound political, cultural and ideological effects. 6) For thousands of years, China was at the centre of the tributary-state system in East Asia, which only came to an end with the arrival of European colonialism at the end of the nineteenth century. 7) As the East Asian economy is rapidly reconfigured around China, we should expect elements of the tributary system to reappear 8) At its core, China is a civilization-state rather than a nation-state, a fact which will become steadily more apparent. 9) The Chinese state is very different from the western state: it has existed for over two thousand years, and for over a millennium it has had no competitors (e.g., church, merchants) nor limits to its power; it is regarded with reverence and deference by the Chinese as the guardian and protector of Chinese civilization. 10) The Chinese have a deep and living sense of their own culture and civilization which they regard as superior to all others. 11) 92% of the Chinese believe that they are of one race, the Han Chinese, unlike the other most populous nations such as India, the United States, Brazil and Indonesia, which recognize themselves to be highly multi-racial and multi-cultural. 12) The similarities between the communist period and the Confucian era are more striking than the differences. This is another intriguing assertion which belies a desire to collapse Communism into Confucianism.
What in fact strikes the reader immediately about the overall analysis is the fact that Communism, the political system which still today runs China, is somehow conceived not in Marxist-Leninist terms but a something already existing in the traditional culture of China. But the ineluctable historical fact remains that, as a philosophy and an ideology it is imported from the West unless one wishes to claim that Karl Marx was Chinese. Such an ideology, I submit, has profound western assumptions even when critical of the traditional capitalistic tenets of liberal democracy as Das Kapital indeed is. So in this book the whole issue of freedom and liberal democracy in The People's Republic of China seems to have been side-stepped. So Jacques' assertion that China is somehow "outside the history or experience of Western societies" is historically untenable and belies a certain disconcerting inattentiveness to both Chinese politics, from at least 1911 onwards, as well as international relations more broadly. One begins to wonder if the author has begun with a bias, conscious or unconscious, and then has gone looking for its support and justifications.
But this is not the only glaring problem with Jacques's thesis, there are others. Take this assertion: "…China is not primarily a nation-state but a civilization-state. For the Chinese, what matters is civilization. For Westerners it is nation. The most important political value in China is the integrity and unity of the civilization-state." He's taking an idea – China as "civilization state" – first forwarded by Lucien Pye and misapplying it by putting it in the service of a facile historical exceptionalism. Here again history belies Jacques statement, for the very concept of nation which comes from the West is in fact very important to the Chinese. One may call the phenomenon cultural colonialism but the fact remains that following Western notions of sovereignty, many political and intellectual Chinese leaders have for over a hundred years now embraced the concept of national identity and attempted to reconcile it, as best they could, to the more international aspects of the Communist ideology. In any case both nationalism and communism happen to be distinct Western imports. This curious conundrum is in no way addressed by Jacques.
The fact that Jacques' training is that of an economist focusing on Marxism may explain why he so cavalierly discounts the importance of nationalism in China, but he ought to know that Marxism is not an Asian ideology. The question arises: has Jacques really missed the boat here? While it is true that China has gained a great deal of economic and political and military power in the past three decades, other "Western" powers have behaved in similar ways beginning with the Romans and ending with the British Empire. It remains unclear that China will "rule the world" any time soon. It will undoubtedly be more powerful; it will get its way in some areas where in the past it did not, but global power is diffuse, capital is dynamically mobile, advantages come and go, and that pattern seems to be accelerating as globalization makes everything – production, information, understanding, faster and faster and faster.
Assertions of cultural exceptionalism thus seem untenable in a world that fragments and shifts and changes so quickly. Nostalgia for a world that never existed is simply misplaced, as with this line from Jacques: "The Chinese idea of the state could hardly be more different [than that of the "West] They do not view it from a narrowly utilitarian standpoint, in terms of what it can deliver, let alone as the devil incarnate in the manner of the American Tea Party. They see the state as an intimate, or, to be more precise, as a member of the family – the head of the family, in fact. The Chinese regard the family as the template for the state. What's more, they perceive the state not as external to themselves but as an extension or representation of themselves."
In this assertion we have the collapsing of Confucianism into Communism. Yet Han Feizi rejects the government-as-family metaphor, not to speak of the constant tyrannical attacks, since Mao's era, on families and family institutions beginning with the so called "Great Leap Forward." That misnomer is typical of a mindless progressivism that declares that anything that arrives at the end of a process is always the best and that progress always goes forward and cannot be stopped. Is Jacques asserting that the death of tens of millions of deaths is politically and culturally insignificant within the larger scheme of things? Does the refusal to answer that question make the CCP more or less legitimate than the West? So far Jacques has no ready answers to such questions.
This is not is not my lament only. There is a powerful rebuttal to Jacques's assertions coming from a Harvard Professor Joseph Nye who wrote an article in Foreign Affairs (Nov/Dec. 2010) titled "The Future of American Power." He begins with a definition of power as "the ability to attain the outcomes one wants, and the resources that produce it vary in different contexts…" Then he goes on to point out that "This century is marked by a burgeoning revolution in information technology and globalization, and to understand this revolution, certain pitfalls need to be avoided."
Which exactly are those pitfalls? First, he warns against the misleading metaphors of organic decline. "Rome remained dominant for more than three centuries after the peak of its power, and even then it did not succumb to the rise of another state. For all the fashionable predictions of China, India, or Brazil surpassing the United States in the next decades, the greater threat may come from modern barbarians and non-state actors. In an information-based world, power diffusion may pose a bigger danger than power transition. Conventional wisdom holds that the state with the largest army prevails, but in the information age, the state (or the non-state actor) with the best story may sometimes win." This is quite an eye-opener resembling Vico's warning about the "barbarism of the intellect," a sort of barbarism which has to do with the disappearance of the values and the narrative buttressing an entire civilization.
He then treats us to another metaphor, that of the chess game. "Power today is distributed in a pattern that resembles a complex three-dimensional chess game. On the top chessboard, military power is largely uni-polar, and the United States is likely to retain primacy for quite some time. On the middle chessboard, economic power has been multi-polar for more than a decade, with the United States, Europe, Japan, and China as the major players and others gaining in importance. The bottom chessboard is the realm of transnational relations." He acknowledges that in the near future the most important factor will be the continuing return of Asia to the world stage. "In 1750, Asia had more than half the world's population and economic output. By 1900, after the Industrial Revolution in Europe and the United States, Asia's share shrank to one-fifth of global economic output. By 2050, Asia will be well on its way back to its historical share. The rise of China and India may create instability, but this is a problem with precedents, and history suggests how policies can affect the outcome."
Next Professor Nye brands as misguided the fashionable comparison of the United States' power to that of the United Kingdom a century ago and the prediction of a similar hegemonic decline. There will be some decline but it will not be absolute, he tells us, and it does not have to lead to decay and ultimate fall. The United States does not have geographical empire, although some have made the case for a commercial capitalistic entrepreneurial global empire. Then the Professor this to say: "Power measured in resources rarely equals power measured in preferred outcomes, and cycles of belief in decline reveal more about psychology than they do about real shifts in power resources."
Then Professor Nye takes on frontally the issue of the rise of China and Jacques' book asserting that "China has a long way to go to equal the power resources of the United States, and it still faces many obstacles to its development. Even if overall Chinese gdp passed that of the United States around 2030, the two economies, although roughly equivalent in size, would not be equivalent in composition. China would still have a vast underdeveloped countryside, and it would have begun to face demographic problems from the delayed effects of its one child policy… China's authoritarian political system has shown an impressive capability to harness the country's power, but whether the government can maintain that capability over the longer term is a mystery both to outsiders and to Chinese leaders. Unlike India, which was born with a democratic constitution, China has not yet found a way to solve the problem of demands for political participation." So, much remains to be seen in the light of future events which remain mysterious.
On the military front Nye states that "Some have argued that China aims to challenge the United States' position in East Asia and, eventually, the world. Even if this were an accurate assessment of China's current intentions (and even the Chinese themselves cannot know the views of future generations), it is doubtful that China will have the military capability to make this possible anytime soon." The U. S.- Japanese alliance and the improvement in U.S. -Indian relations mean that China cannot easily expel the Americans from Asia which validly claims to be a Pacific power. From that position of strength, the United States, Japan, India, Australia, and others can engage China and provide incentives for it to play a responsible role" Here is another eye opener for those contemplating an imminent assertion of Chinese hegemony in Asia.
On internal decay Professor Nye opines that it would be a great mistake for the US to seriously curtail immigration. "With its current levels of immigration, the United States is one of the few developed countries that may avoid demographic decline and keep its share of world population, but this could change if xenophobia or reactions to terrorism closed its borders. Although too rapid a rate of immigration can cause social problems, over the long term, immigration strengthens U.S. power. Today, the United States is the world's third most populous country; 50 years from now, it is likely to still be third (after India and China)… When Singapore's Lee Kuan Yew concludes that China will not surpass the United States as the leading power of the twenty-first century, he cites the ability of the United States to attract the best and brightest from the rest of the world and meld them into a diverse culture of creativity. China has a larger population to recruit from domestically to be sure, but in his view, its Sinocentric culture will make it less creative than the United States, which can draw on the whole world." This statement ought to be a warning for the EU which is considering limiting its young Moslem immigrant population as its own native population ages.
Another informative statement is this: "Today, however, even after the financial crisis and the ensuing recession, the World Economic Forum has ranked the United States fourth (after Switzerland, Sweden, and Singapore) in global economic competitiveness. (China, in comparison, was ranked 27th.)" Also important to consider those statistics: In terms of investment in research and development, the United States was the world leader in 2007, with $369 billion, followed by all of Asia (S338 billon) and the European Union ($263 billion). The United States spent 2.7 percent of its GDP on research and development, nearly double what China spent (but slightly less than the three percent spent by Japan and South Korea). In 2007, American inventors registered about 80,000 patents in the United States, or more than the rest of the world combined. A 2009 survey by the Global Entrepreneurship Monitor ranked the United States ahead of other countries in opportunities for entrepreneurship because it has a favorable business culture, the most mature venture capital industry, close relations between universities and industry, and an open immigration policy.
A well-educated labor force is another key to economic success in the information age. At first glance, the United States does well in this regard. It spends twice as much on higher education as a percentage of gdp as do France, Germany, Japan, and the United Kingdom. The London-based Times Higher Educations 2009 list of the top ten universities includes six in the United States, and a 2010 study by Shanghai Jiao Tong University places 17 U.S. universities-and no Chinese universities-among its top 20. Americans win more Nobel Prizes and publish more scientific papers in peer-reviewed journals-three times as many as the Chinese-than do the citizens of any other country. These accomplishments enhance both the country's economic power and its soft power. American education at its best-many universities and the top slice of the secondary education system-meets or sets the global standard.
Next Professor Nye deals with the thorny issue of decline and blames the alarmists for offering misleading metaphors and warns us that "There is always a range of possible futures, not one… As for the United States' power relative to China's, much will depend on the uncertainties of future political change in China. Barring any political upheaval, China's size and high rate of economic growth will almost certainly increase its relative strength vis-à-vis the United States. This will bring China closer to the United States in power resources, but it does not necessarily mean that China will surpass the United States as the most powerful country-even if China suffers no major domestic political setbacks." Projections based on gdp growth alone are one-dimensional. They ignore U.S. advantages in military and soft power, as well as China's geopolitical disadvantages in the Asian balance of power…American power is based on alliances rather than colonies and is associated with an ideology that is flexible. . . . Together they provide a core of relationships and values to which America can return even after it has overextended itself. The United States is well placed to benefit from such networks and alliances, if it follows smart strategies. Given Japanese concerns about the rise of Chinese power, Japan is more likely to seek U.S. support to preserve its independence than ally with China." On the question of absolute, rather than relative, American decline, the United States faces serious problems in areas such as debt, secondary education, and political gridlock. But they are only part of the picture.
Plenty of food for thought here! I suppose what the professor is reminding us of is that civilizations have come and gone throughout history but sometimes they have also been reborn. The phenomenon of Renaissance, well known in Europe, is after all a classical Greco-Roman civilization that is reborn anew, albeit synthesized to a phenomenon the ancient Greeks and Romans did not know, Christianity. Rinascimento, after all literally means "rebirth." So rebirths and resurrections remain historically in the realm of possibility for any civilization, Eastern or Western. As Vico has well taught us, there are recurring historical cycles and they are not deterministic since they are not closed circles.
Finally Professor Nye offers his most intriguing insight: "It is time for a new narrative about the future of U.S. power. Describing power transition in the twenty-first century as a traditional case of hegemonic decline is inaccurate, and it can lead to dangerous policy implications if it encourages China to engage in adventurous policies or the United States to overreact out of fear. The United States is not in absolute decline, and in relative terms, there is a reasonable probability that it will remain more powerful than any single state in the coming decades…Because globalization will spread technological capabilities and information technology will allow more people to communicate, U.S. culture and the U.S. economy will become less globally dominant than they were at the start of this century. Yet it is unlikely that the United States will decay like ancient Rome, or even that it will be surpassed by another state, including China." This new narrative, professor Nye reminds us, will require a deeper understanding of power, how it is changing, and how to construct "smart power" strategies that combine hard-and soft-power resources in an information age. The country's capacity to maintain alliances and create networks will be an important dimension of its hard and soft power.
Indeed, power is not good or bad per se, it is the intention behind it and the how it is wielded that makes all the difference. More of it is not necessarily better if the intention is to use it badly. According to professor Nye, "a smart-power narrative for the twenty-first century is not about maximizing power or preserving hegemony. It is about finding ways to combine resources in successful strategies in the new context of power diffusion and the rise of the rest…The coming decades are not likely to see a post-American world, but the United States will need a smart strategy that combines hard and soft-power resources-and that emphasizes alliances and networks that are responsive to the new context of a global information age."
Obviously, what we have here are two differing views of who will rule, or better who will have hegemony and power to throw around in the 21st century. It remains an open question despite the views of Professor Nye or Martin Jacques. Many in the West are understandably concerned that the view they reject may come about, many in the East believe that their time for power has finally come as confirmed by Jacques's assertions.
I am afraid they are both wrong. The real question at this point is this: can the two views be bridged and synthesized, or are they mutually exclusive? I tend to believe that a bridge between the two, a la Leonardo, or closer at home a la Edward Said is possible and desirable (see my Ovi article on Said's bridging of East and West at http://www.ovimagazine.com/art/2112 . To build such a bridge we need to go back to the issue of "multiple modernities"; that is to say, abandon the idea that there is only one way of being modern, the Western mode. The Western mode, as a matter of fact may be flawed to begin with.
What do I mean about the flaw in the Western conception of modernity? I have already addressed this flaw in various article in Ovi over the last five years or so, but allow me to repeat it succinctly in this context. The flaw in the Western conception of modernity lies in its misguided notion that only what arrives at the end is truly progressive and the best, that what is traditional, such as religion and its practices, needs to be repudiated and jettisoned as so much obscurantism and primitivism. Here is where Jacques' theory of multiple modernities could have been useful but he fails to carry the notion to its proper conclusion and opts to side with those who believe that China's destiny in the 21st century is somehow inevitable and written in stone.
Nevertheless, the concept of multiple modernities which refuses to reject religion as mere superstition has been argued by influential modern philosophers such as Whitehead and Habermas and various others (the inquisitive reader may wish to consult in this regard the article I wrote on Habermas's philosophy of multiple modernities some four years ago in Ovi magazine at the following link: http://www.ovimagazine.com/art/4225), philosophers these who have convincingly argued that multiple modernities are not only possible but desirable in the EU, the West at large as well as more traditional religious communities such as India and other Asian places.
Unfortunately that kind of hard look is found unappetizing by Western man bent on finding truth via science and ignoring a simple fundamental question such as that posed by Heidegger: why is there something rather than nothing? Since Voltaire's age of reason and Galileo's age of science that question appears slightly ridiculous to modern "enlightened" man, but I would submit one more time that it remains an imperative to achieve a modicum of cultural identity and a definition of what it means to be a European or a Western man in order to be then in a position to confront other cultures and other traditions and find a modus vivendi with them. As I have repeatedly in previous articles: the Enlightenment has still to enlighten itself.
So, once again let me submit to the attentive reader, and at the same time urge the inattentive reader to consider the fact that the flaw in the Western approach to modernities lies exactly in the failure to perceive that religion and faith, independent of its intrinsic spiritual value for human nature which seems to have arisen within it, can be a powerful cultural glue, a centripetal force, a center to keep disparate cultures with different languages together in any sort of planned political union. This political insight was certainly not lost on an emperor Constantine, or a Charlemagne, two political geniuses whatever their overt or covert views on religion per se.
For some strange reason this political genius which refuses to jettison religion from the body politic seems to be lost on many current intellectuals and politicians who think of themselves as moderns or post-moderns and conceive logical positivism as the non plus ultra of modernity. Alas, it seems to also have been lost on the present Communist leadership of China, bent on a Machiavellian grabbing and exercise of power and on distracting the people from their real needs with material prosperity. As already argued they tend to lose sight that Communism is an imported Western phenomenon. But then, to their credit, one must consider that they do not consider themselves Westerners and do not wish to become such, nor should they; they just need to get better informed about the West and what they have ideologically bought from it.
A concluding modest proposal: as the 21st century progresses let's keep watching carefully those two continental nations by which I don't mean China and the US, which will surely continue their obsessive competition for power, rather I mean India, which even more than the US honors its religious heritage and accepts multiple modernities, and China which, in embracing the the imported Western Communist ideology has jettisoned its religious heritage and accepted a modernity based on materialistic entrepreneurship and the accumulation of wealth proclaiming, via ideology if nothing else, that by bread alone does man live and democracy and freedom are mere unnecessary frosting on the cake, not really that relevant for the achievement of prosperity. In the final analysis history will tell. It always does, sooner or later, and what it reveals about the past and the future is often surprising, even miraculous. It has happened before in the West and it was called Rinascimento which translates as "rebirth." A new Renaissance may be needed, one that places less emphasis on mere political power and consumerism and focuses on the common good. As Einstein aptly put it: when modern man will have reached the positivistic pinnacle of scientific rationality, he may be greatly surprised to find out that the philosopher and the theologian are already there waiting for him. Food for thought!
The Global (Dis) Order Warfare: The Chinese Way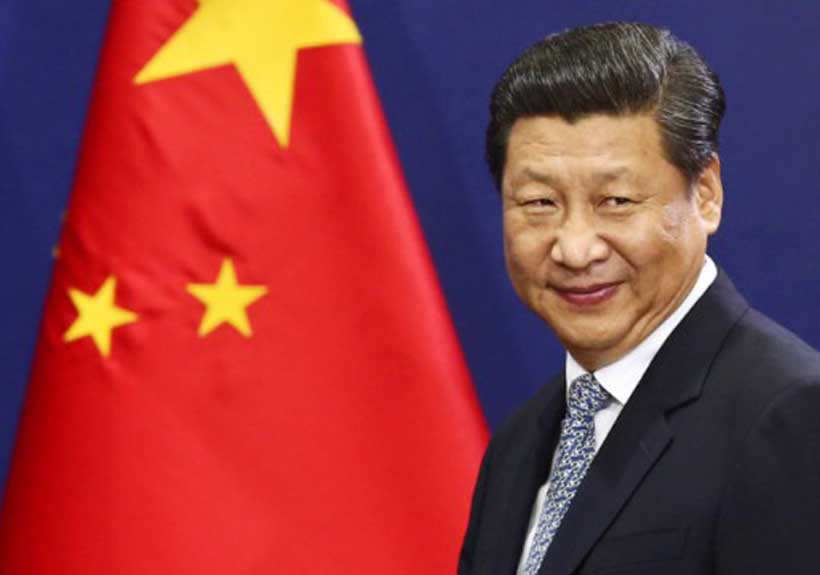 Since the ascension of Xi Jinping, two important developments have come to dominate the global headlines. One, the so-called wolf diplomacy of China has been on the forefront of global political relations and two, there has been a huge spurt in Chinese efforts to use disinformation and espionage, as a part of its global diplomatic-strategic plans to destabilise countries who it sees as rival or a threat, in more than one ways.
Suddenly, there are instances of greater violence, instability and conflict in countries and regions that could be considered as political/economic/military rivals or likely competitors to China. In the US, FBI has reported an increase of 1300 percent in economic espionage investigations with almost 90 percent cases having a Chinese military/government background. On an average, the US has reported registering of a new counter espionage case against China, every 12 hours. A recent report suggested the operation of about 250 MMS Chinese spies in Brussels, the capital of European Union.
In Australia that has a continuing run-in with China in recent times, there have been instances of Chinese overt/covert interference in political/economic domain. In the UK, a highest level confirmation came in from the Home Secretary Priti Patel that confirmed the MI5 report of a Chinese government agent working in the British parliament to subvert democratic process and promote Chinese interests.
In India in particular which is virtually in a state of no-peace, no-war with China for the last 21-months, following a bloody conflict at Galwan (in which 20 Indian and 44 Chinese soldiers killed, though Chinese did not accept casualties for a long time.), the situation is quite favourable to the massive Chinese interference. The Modi-led Indian government is working at a furious pace on various fronts, economic, political, diplomatic and strategic. And that is something that is not convenient to Chinese interests.
The Chinese since 1950s have been used to an Indian government, timid and submissive and more receptive to their interests than protecting national interests of India. A big example of this self-defeating, servile and pro-communist mental make-up has been the Nehru's support to China for a permanent UNSC seat, even in 1963 after the Indo-China war in the previous year. Successive governments since then have been following the same thinking and policy in the name of 'continuation of foreign policy', irrespective of changes in the government.
Hence, when Doklam happened in 2017 and Indian government for a change, showed courage and stood up against the 'self-proclaimed super power China' to protect the territories of a friendly Bhutan, the middle kingdom got the shock of the decade. It was used to have a southern neighbour who in spite of decades of supporting terrorism in country's north-east, supporting Pakistani terrorism, never faced China head-on. And that brought about a change in the Chinese perception and strategic calculations vis-à-vis India.
Since Doklam face-off between India and China, the latter has been playing all games with the clear objective of preventing its rise in the word order. For reasons better known to European politicians, for some years there has been no effort from their side to compete and prevent China from spreading its aggressive strategic-diplomatic policies around the world.
Its genesis could be seen in the passive Obama-led US policy of playing a second fiddle to China. No wonder, during the eight years of Obama administration, China was not only able to strengthen its politico-strategic grip over parts of Asia and Africa but came very close to attack Taiwan. Had it not been the sudden deterioration of US-China relations during the Trump era, probably the world map could have been changed so far, particularly in the south China Sea region.
The passive Obama administration allowed China to grow impressively on the trade-economic front and emerge as the manufacturing hub of the world. It also remained indecisive, letting China develop a huge trade surplus vis-à-vis the US. And the biggest flip came when is spite of being fully aware of the likely catastrophic implications and the debt-trap strategy of the Chinese showpiece Belt and Road Initiative (BRI), it neither discouraged smaller nations nor took a stand against it.
India was the only country that spoke overtly against the concept and remained out of the BRI, even at the cost of antagonising China. Today, the world is witness to the debt trap that Chinese BRI has brought about for many countries like Pakistan, Maldives, Sri Lanka, Djibouti, Laos, Mongolia, Zambia, Montenegro, Kyrgyzstan, Tajikistan and a few others. This grim economic scenario is almost certain to compel such countries to part with their political and economic sovereignty that could well be a 21st century model of Chinese imperialism.
Such explicit Indian opposition to China and its likely emergence as a political, economic and military rival, led China to create a host of internal disturbances in the country. It is interesting to see that most of the damning criticism against Indian government for the past three-four years are emanating from Indian intellectuals living in the US/Europe for decades and are overtly/covertly left-leaning.
Similarly, the journalists, intellectuals, academicians in India who criticise and abuse the government are having a leftist background, many of them have a record of visiting China in recent past. Some of the politicians, including the de facto opposition leader Rahul Gandhi is said to have had midnight meetings with Chinese Ambassador in New Delhi. The Chinese government has also provided funds to the main Indian National Congress (INC) opposition party, a few years ago. Some media reports suggested that was one of the reasons for INC's pressure on the previous Dr Manmohan Singh and current Modi governments, to join the Chinese dominated trade block Regional Comprehensive Economic Partnership (RCEP).
The Chinese efforts to politically subvert the democratic countries has become more blatant. The recent anti-India resolutions in the British Parliament could well be seen in the context of MI5 report confirming the presence of Chinese agents in British legislature. In Australia, the reported offer by Chinese to Nick Zhao to run for Australian parliament as a Liberal Party member and recent statement of an apparent Chinese defector Wang Liqinag suggesting that Chinese agents are 'operating with impunity in Australia', need to be seen in this context.
And beyond all this politico-diplomatic moves, there have been credible reports of Chinese cyber-attacks on US, India, UK, Taiwan, Australia and others who it sees as rivals. India in the last one year, witnessed a 261 percent rise in Chinese cyber-attacks against military, scientific, banking, telecommunication systems.
To make matters worse, a detailed analysis of individuals occupying important positions in government/international organisations reveals that a few of them do have some or the other sort of Chinese support that has affected their actions or lack of it, vis-à-vis China. The tremendous suffering that the world and humanity have to endure due to Corona, clearly occurred due to deliberate or ineptness of Chinese government/military/scientific community. However, the World Health Organisation (WHO) has failed to fix accountability for this pandemic on China.
All such development clearly points towards a Chinese strategy to create a global disorder, a state where democracies like the US, India, Australia, Japan, Europe, Taiwan will not be able to stand unitedly and make way for the ascent of the middle kingdom to the pinnacle of global political, economic and military hierarchy.
Rebuilding the World Order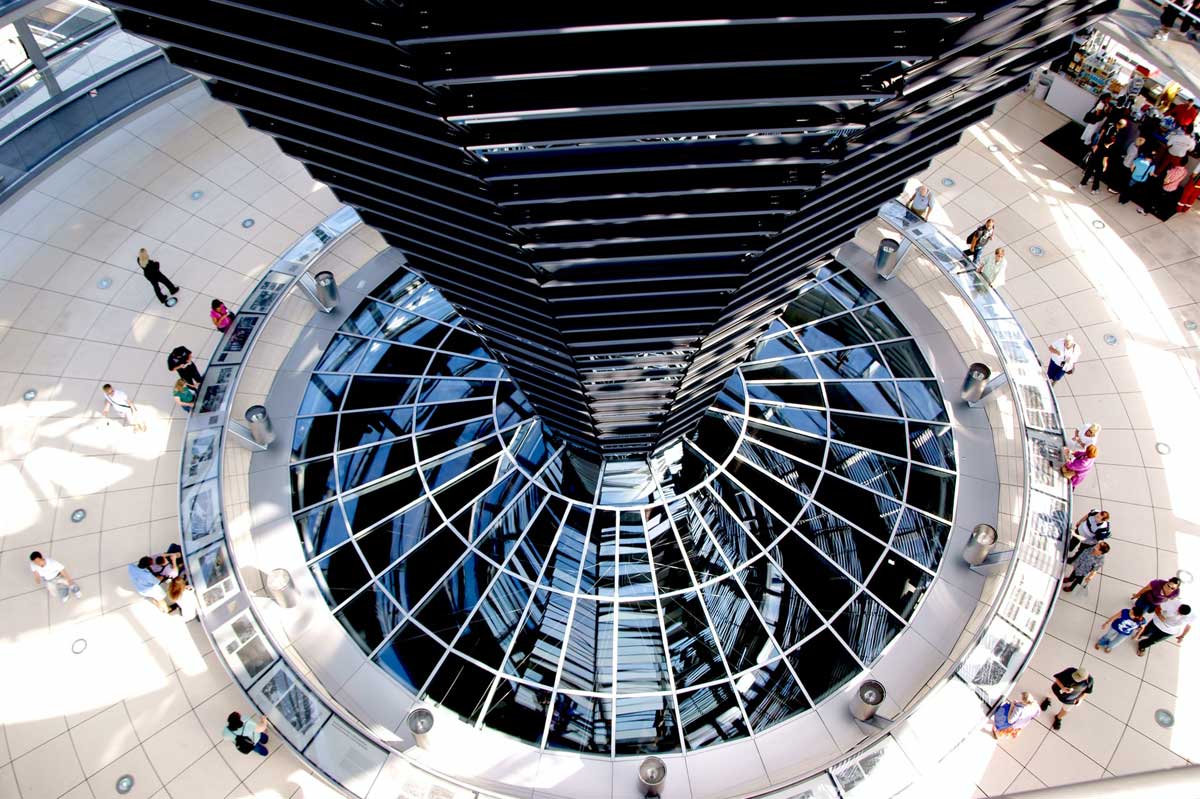 Many in the West believe China's economic ascendancy indicates that Beijing is covertly working to usher in a new world order in which the balance of power has shifted.
History shows that changes in the world order are inevitable, but they are not happening as quickly as some analysts think. For example, the rise of the US to the world's primary geopolitical position took nearly half a century, from the late 19th to the mid-20th century. France's rise to domination over western Europe in the 17th century was also a long and arduous process.
In these as well as many other cases from ancient and medieval times, the rise of a new power was facilitated by stagnation, gradual decline, and military confrontation among the various existing powers.
For instance, the US was already powerful in the early 20th century, but it was the infighting during the two world wars among the European powers that brought down the edifice of the Europe-led world order and opened a path for American ascendancy.
But while it is possible to identify the changing winds of the world order through various analytical methods, it is much harder to find ways to preserve an existing order. It requires a whole constellation of leaders from competing sides to grasp the severity of the threat posed by radical change and to pursue measures together to cool down tensions.
The key question that needs to be addressed is whether the West still possesses the necessary political, economic, and military tools to uphold the existing world order and not allow it to slip into chaos, as the world's leaders mistakenly did in the first half of the 20th century.
The successful preservation of an existing world order is a rare event in history. Following the Congress of Vienna in 1814-15, European leaders gathered to build a long-lasting peace. They saw that the French power, though soundly defeated under Napoleon I, needed to be accommodated within the new fabric of the European geopolitical order. This meant not only inviting French representatives to conferences, but offering military and economic cooperation as well as concessions to the French to limit their political grievances.
In other words, European diplomats had an acute understanding of post-French Revolution geopolitics and understood the need to build a long-lasting security architecture through balance of power.
But such approaches are unusual. Perhaps the shock of the bloody Napoleonic Wars, as well as the presence of such brilliant diplomats such as Metternich, Talleyrand, Castlereagh, and Alexander I, assured the success of the new order.
It is far more common that challenges to the world order lead to direct military confrontation. Failure to accommodate Germany in the early 20th century led in part to WWI, and the errant diplomacy of the Treaty of Versailles led in part to WWII. The list goes on.
China's rise to power is another case for study. The country is poised to become a powerful player in international politics thanks to its economic rise and concurrent military development. Beijing has strategic imperatives that clash with those of the US. It needs to secure procurement of oil and gas resources, which are currently most readily available through the Strait of Malacca. In an age of US naval dominance, the Chinese imperative is to redirect its economy's dependence, as well as its supply routes, elsewhere.
That is the central motivation behind the almost trillion-dollar Belt and Road Initiative, which is intended to reconnect the Asia-Pacific with Europe through Russia, the Middle East, and Central Asia. At the same time, Beijing has a growing ambition to thwart US naval dominance off Chinese shores.
In view of these factors, mutual suspicion between Beijing and Washington is bound to increase over the next years and decades.
Thus, we find ourselves within a changing world order. What is interesting is what the US (or the West collectively) can do to salvage the existing order.
From the US side, a strengthening of existing US-led alliance systems with Middle Eastern and Asia-Pacific states could help to retain American influence in Eurasia. Specifically, it would enable the US to limit Russia's, Iran's, and possibly China's actions in their respective neighborhoods.
Another powerful measure to solidify the existing world order would be to increase Washington's economic footprint across Eurasia. This could be similar to the Marshall Plan, with which the US saved Europe economically and attached it to the US economy. New economic measures could be even more efficient and long-lasting in terms of strengthening Western influence across Eurasia.
But no matter what economic and military moves the US makes with regard to allies such as South Korea, Japan, Israel, Saudi Arabia, and others, any attempt to uphold the existing world order without China's cooperation would be short-lived and would echo the way Germany was cast out of the Versailles negotiations, which served only to create a grievance in Berlin and prompt clandestine preparations for a new conflict. In a way, the West's current problems with Russia can also be explained this way: Moscow was cast out of the post-Cold War order, which caused worry and a degree of revanchism among the Russian elites.
Without China's inclusion in the world order, no feasible security conditions can be laid out. To be preserved, the world order must be adjusted to rising challenges and new opportunities. Many Western diplomats are uncomfortable dealing with China, but casting Beijing in the role of direct competitor would not solve the problem, nor would giving it large concessions, which would be too risky.
What is required is a middle road, a means of allowing China to participate in an adjusted world order in which some of its interests are secured. Only that will increase the chances for long-lasting security in Eurasia.
Pulling this off will require an incredible effort from Western and Chinese diplomats. It remains to be seen whether they will be more successful than their predecessors were in the early 20th century and other periods of history.
Author's note: first published in Georgia today
The Spirit of the Olympic Games and the Rise of China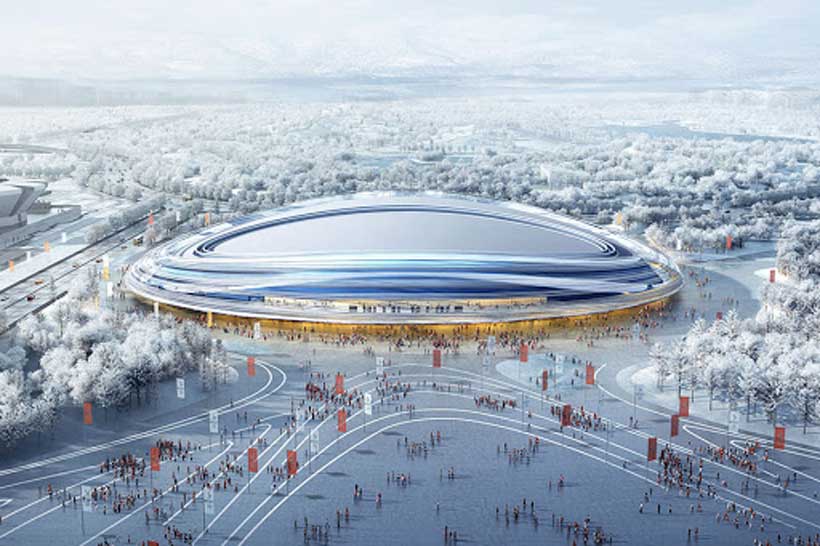 It is fair to say that no country like China has so seriously connected its national rejuvenation to the Olympic Games for one century. It is also rare that the top leader of a major power like Chinese President Xi Jinping has paid earnest attention to the preparations for the Olympics from the very beginning in 2017. It is reported that over the five years, Xi has made five inspection tours to the sports venues. During his latest tour to the sports villages on January 4, he led his entourage to the Winter Games facilities as the opening ceremony is in one month away. During this field trip, Xi called for efforts to ensure the success of the Beijing 2022 Olympic and Paralympic Winter Games in line with what China has promised for the world to host "a green, inclusive, open and corruption-free Winter Olympic Games."
Historically speaking, China is home to a great and ancient civilization. But as a political entity in modern era, it is a newer player since it was forged after the demise of the Qing Empire in 1912. Since then, the great (and largely successful) quest of China during the following century has been committed to transforming the large country to one strong power and a respected nation-state in the world order. Coincidently, as historian William Kirby put it, the struggle for the rise of China was always linked with the rise of the modern Olympic movement and the growth of spectator sports as an international cultural scenario. To make this long history into a short story, this paper tries to explore the salient legacy of the International Olympic Games in China and its impact on the growth of Chinese nationalism during the 20th century until now.
In a review of the creation of modern China, sports have unusually played a role that has grown in dimensions. For instance, the Olympic Games have aspired the drowsy Chinese to rethink and reinforce new national identities. In 1927 when the Nationalist (KMT) elite took power in China, its early plans for the new capital city of Nanjing included an Olympic-scale stadium. Later, it sent China's first athlete team to the Olympic Games in 1932 and 1936 for international legitimacy. But China's inferior power and public poor health only drew international contempt and defeats. Echoing Chinese low-status of the day, Mao Zedong, who later became the leading founder of the People's Republic of China, warned his contemporaries that "China is being drained of strength. Public interest in martial arts is flagging. The people's health is declining with each passing day. One day our country will become even weaker if things are allowed to go unchanged for long." Mao's words serve us to understand that since the early 20th century, why Chinese political elite are convinced of the merits of the sports in general and the Olympic Games in particular because they would benefit public health domestically and enhance China's image internationally.
However, it is since the foundation of the PRC that has fundamentally heralded an era of mass participation and public consumption in China as elsewhere of sporting competitions. Since the 1980s when China first participated in the Olympic Games in Los Angeles and then in Seoul, it has been involved in the IO games because sports, and the Olympics in particular, show well how nationalism and internationalism come together in China. It is self-evident that Chinese participation and interest in modern sports are largely driven by nationalism and, through taking part in world competitions, China has engaged the international community. Now Beijing is set to become the first city in the world to have hosted the summer in 2008 and soon to host the Winter Olympic Games in 2022. It is proud to say that hosting a successful Winter Olympic Games is a solemn commitment China has made to the international society. As the Olympic Games are around the corner, China's preparation for the Games has attracted the global attention.
Now the inquiries go to what are expected for China to attain during the 2022 Olympics given that it is not only the second largest economy in the world but also a rising military power? Looking into the legacy of the Olympic Games in China and Chinese aspiration for their historical mission since the early 20th century, we can possibly suppose three results expected.
First, China aims to rebuild an image of a responsible power in light of multilateralism. With the world still battling the COVID-19 pandemic and the climate crisis, compassion, solidarity, and friendship among nations have never been more critical. As UN head Antonio Guterres, who has accepted an invitation to attend the Beijing Winter Games, has said, "The Olympic spirit brings out humanity's best: teamwork and solidarity plus talent and tolerance." Echoing this call, the games organizing committee has vowed to use latest technology in Beijing's Main Media Center which is the temporary home and office of some 3,000 journalists from more than 100 countries and regions and 12,000 broadcasters from over 200 networks. Moreover, armies of robots will help to provide a wide range of services, working as guides and doing things from those related to COVID-19 prevention and control, to food delivery and food preparation. Since the Olympic spirit of unity, friendship and peace is deeply rooted in China, sports are supposed to promote the mutual amity and respect among the athletes from diverse nations and cultures.
Second, the CPC elite aims to present a healthy and happy China to the world which has been sieged by the multiple complex challenges over the past decade. It is estimated that about 300 million Chinese will be inspired to participate in winter sports through hosting the Olympic Games. In addition, it will not only contribute substantially to the Olympic cause, but also foster domestic public engagement in sports. By hosting the summer and winter Olympic Games, Beijing and elsewhere in China will make full use of the sports venues for ordinary Chinese as they see the sports to promote the public health, to stimulate social-economic growth and to revitalize the cultural legacy of China since it has long regarded physical fitness as an essential national trait.
Third, China, both the leading elite and the led mass, has attest to the contribution of sport for sustainable economic and social development. The 2008 Olympic Games are a prime example of how the games can affect society, triggering action by the government to improve the lives of people with disabilities and protect their rights as equal members of society, along with nationwide investments in sustainable transport, public health, and renewable energy–all important legacies enjoyed by Chinese people today. Indeed, the UN Environment Program's office in China has provided technical support and advice on the development of national policy initiatives in support of preparations for a green and sustainable Games. In this context, delivery of a Beijing Winter Olympics and Paralympics can be again a beacon of hope, demonstrating the value of unity, resilience and international cooperation in overcoming today's pandemic.
In sum, this discussion on "The Olympic Games and the Rise of China" will be incomplete if it does not mention the personal ties between Chinese President Xi and the 2022 Olympic Games in Beijing where they are scheduled from February 4 to 13. From bidding for the Games to the extensive preparations, he has played a leading role and vowed to present a "fantastic, extraordinary and excellent" Games to the world. An avid sports fan, Xi sees sports as a driving force for improving people's health, an engine to stimulate social-economic growth and a showcase to project China's cultural legacy. As a statesman, President Xi has encourage Chinese athletes to strive for excellence at the upcoming Games while vowing to deepen international cooperation for a brighter future with people of all countries: that is, harnessing the power of the Olympic spirit to promote a community of shared future for mankind.