Global Power in the 21st Century: A Review Essay
When China Rules the World: The End of the Western World and the Birth of a New Global Order by Martin Jacques (2009), "The Future of American Power. Dominance and Decline in Perspective" by Professor Joseph Nye (2010) in Foreign Affairs (Nov/Dec).
There is a close nexus between ruling and power. As Machiavelli well instructs us one cannot rule, and even less govern, without power.
To consider political-economic-military power in its various vicissitudes and intricacies conjures up not only Machiavelli's Prince, but also Karl Marx's Das Kapital,not to speak of Vico's philosophy of history in his New Science concerned with the rise, dominance, decline, decay and final fall of entire civilizations. To merely repeat what these eminent authors have written on the history of power is to run the risk of reinventing the wheel. Yet, it remains beyond me how anyone can possibly grasp and explain the present status of global power without possessing at least a cursory knowledge of its historical record on a regional or global level. It would be like driving a car without a rear-view mirror; a possibility to be sure, but misguided and dangerous too. To employ another metaphor, it is not unlike a doctor prescribing a prognosis without first conducting a diagnosis.
So, as a solution to this conundrum of mine I have decided to situate my contribution within a Vichian-MacLuhan "back to the future," framework, attempting to envision modernity as it may be lived in the 21st century. It is intriguing to me that of the two centuries within which the theme is situated, the 20th century is already in the past while the 21st century is mostly in the future. The question then is this: How does one bridge that great divide? Leonardo would have no problem with bridging any kind of divide, be it physical or mental, but he was a Renaissance man, not a logical positivist, and I am no Leonardo. Nevertheless, let us attempt it.
I will first proceed with the examination of a book and an article which take opposite views of the diagnosis of power within modernity and then propose a few interpretations and a possible prognosis of my own; which is to say that in this essay, history (which is made by man but profoundly affects man and his culture) shall take center stage as the protagonist of the human drama. I shall bypass an inane identification and description of the mediocre visionless politicians and bureaucrats who presently hold the levers of power in our brave new global world. The two nations that will be closely examined are the United States, which is still widely considered the number one superpower in the world, and China which seem to be bent on competing for that title. As far as civilizations are concerned we will of course examine and compare the age old civilization of the West and that of the far East or Asian civilization.
For over five hundred years now we have lived in a western-made world, one shaped by colonialism and imperialism wherein the very notion of being modern was synonymous with being western. It was assumed that such a state of affairs would be permanent for no other civilization could claim to be as modern and scientifically advanced as that of the West. But lo and behold, in 2009 a book came out which challenges such a taken for granted assumption. I refer to When China Rules the World: The End of the Western World and the Birth of a New Global Order by British journalist and scholar Martin Jacques.
The book has aroused a vehement debate in the United States and elsewhere about the role of China in the creation of the new 21st century world order. The book argues that the twenty-first century will be different: with the rise of increasingly powerful non-Western countries, that the west will no longer be dominant and there will be various ways of being modern. In this new era of 'contested modernity' the central player will be of course China which is already signaling the end of the global dominance of the West and the emergence of a world which will become increasingly disconcerting and unfamiliar to those who live in the west.
Indeed, the book's claim was disconcerting from its first appearance, for it challenges some politically correct, almost sacred assumptions by claiming that China's future economic strength will heavily alter the political and cultural landscape of the world. In other words, China will rule the 21st century. The book's original subtitle is quite revealing in this respect: "The Rise of the Middle Kingdom and the End of the Western World". So, here is a bold prediction of the end of a civilization and the rise, or perhaps we should talk of a rebirth, of another quite different civilization, one that while being intriguing to most Westerns, remains a mystery wrapped up in a riddle.
Martin Jacques forcefully argues that far from becoming a western-style society, China will remain highly distinctive. It is already having a far-reaching and much-discussed economic impact, but its political and cultural influence, which has hitherto been greatly neglected, will be at least as significant. Continental in size and mentality, and accounting for one fifth of humanity, China is not even a conventional nation-state but a 'civilization-state' whose imperatives, priorities and values are quite different. As it rapidly reassumes its traditional place at the centre of East Asia, the old tributary system will resurface in a modern form, contemporary ideas of racial hierarchy will be redrawn and China's ages-old sense of superiority will reassert itself.
The whole narrative of When China Rules the World has caused a profound academic debate. This is understandable since it questions Western hegemony and the future of American power in the 21st century. On the other hand, as one could expect, the book was highly praised in China and East Asian countries, where it was perceived by some pundits as the best and most understanding analysis of Chinese society and economics. I suspect it will be mentioned by other contributors in the context of this theme too and that would be all for the good so that we don't run the risk of reinventing the wheel. In any case, whether one agrees with it or not, the book remains a lively one full of provocations and predictions.
The book can be summarized in twelve key arguments: 1) There is not one western modernity, instead we are witnessing the birth of multiple modernities. This is perhaps the core argument. 2) Chinese modernity will be very different from western modernity. 3)We are fast moving into a world of contested modernity. 4) China will become the largest economy in the world within less than two decades and then proceed to rapidly out-distance that of the United States. 5) China's impact on the world will not simply be economic; it will also have profound political, cultural and ideological effects. 6) For thousands of years, China was at the centre of the tributary-state system in East Asia, which only came to an end with the arrival of European colonialism at the end of the nineteenth century. 7) As the East Asian economy is rapidly reconfigured around China, we should expect elements of the tributary system to reappear 8) At its core, China is a civilization-state rather than a nation-state, a fact which will become steadily more apparent. 9) The Chinese state is very different from the western state: it has existed for over two thousand years, and for over a millennium it has had no competitors (e.g., church, merchants) nor limits to its power; it is regarded with reverence and deference by the Chinese as the guardian and protector of Chinese civilization. 10) The Chinese have a deep and living sense of their own culture and civilization which they regard as superior to all others. 11) 92% of the Chinese believe that they are of one race, the Han Chinese, unlike the other most populous nations such as India, the United States, Brazil and Indonesia, which recognize themselves to be highly multi-racial and multi-cultural. 12) The similarities between the communist period and the Confucian era are more striking than the differences. This is another intriguing assertion which belies a desire to collapse Communism into Confucianism.
What in fact strikes the reader immediately about the overall analysis is the fact that Communism, the political system which still today runs China, is somehow conceived not in Marxist-Leninist terms but a something already existing in the traditional culture of China. But the ineluctable historical fact remains that, as a philosophy and an ideology it is imported from the West unless one wishes to claim that Karl Marx was Chinese. Such an ideology, I submit, has profound western assumptions even when critical of the traditional capitalistic tenets of liberal democracy as Das Kapital indeed is. So in this book the whole issue of freedom and liberal democracy in The People's Republic of China seems to have been side-stepped. So Jacques' assertion that China is somehow "outside the history or experience of Western societies" is historically untenable and belies a certain disconcerting inattentiveness to both Chinese politics, from at least 1911 onwards, as well as international relations more broadly. One begins to wonder if the author has begun with a bias, conscious or unconscious, and then has gone looking for its support and justifications.
But this is not the only glaring problem with Jacques's thesis, there are others. Take this assertion: "…China is not primarily a nation-state but a civilization-state. For the Chinese, what matters is civilization. For Westerners it is nation. The most important political value in China is the integrity and unity of the civilization-state." He's taking an idea – China as "civilization state" – first forwarded by Lucien Pye and misapplying it by putting it in the service of a facile historical exceptionalism. Here again history belies Jacques statement, for the very concept of nation which comes from the West is in fact very important to the Chinese. One may call the phenomenon cultural colonialism but the fact remains that following Western notions of sovereignty, many political and intellectual Chinese leaders have for over a hundred years now embraced the concept of national identity and attempted to reconcile it, as best they could, to the more international aspects of the Communist ideology. In any case both nationalism and communism happen to be distinct Western imports. This curious conundrum is in no way addressed by Jacques.
The fact that Jacques' training is that of an economist focusing on Marxism may explain why he so cavalierly discounts the importance of nationalism in China, but he ought to know that Marxism is not an Asian ideology. The question arises: has Jacques really missed the boat here? While it is true that China has gained a great deal of economic and political and military power in the past three decades, other "Western" powers have behaved in similar ways beginning with the Romans and ending with the British Empire. It remains unclear that China will "rule the world" any time soon. It will undoubtedly be more powerful; it will get its way in some areas where in the past it did not, but global power is diffuse, capital is dynamically mobile, advantages come and go, and that pattern seems to be accelerating as globalization makes everything – production, information, understanding, faster and faster and faster.
Assertions of cultural exceptionalism thus seem untenable in a world that fragments and shifts and changes so quickly. Nostalgia for a world that never existed is simply misplaced, as with this line from Jacques: "The Chinese idea of the state could hardly be more different [than that of the "West] They do not view it from a narrowly utilitarian standpoint, in terms of what it can deliver, let alone as the devil incarnate in the manner of the American Tea Party. They see the state as an intimate, or, to be more precise, as a member of the family – the head of the family, in fact. The Chinese regard the family as the template for the state. What's more, they perceive the state not as external to themselves but as an extension or representation of themselves."
In this assertion we have the collapsing of Confucianism into Communism. Yet Han Feizi rejects the government-as-family metaphor, not to speak of the constant tyrannical attacks, since Mao's era, on families and family institutions beginning with the so called "Great Leap Forward." That misnomer is typical of a mindless progressivism that declares that anything that arrives at the end of a process is always the best and that progress always goes forward and cannot be stopped. Is Jacques asserting that the death of tens of millions of deaths is politically and culturally insignificant within the larger scheme of things? Does the refusal to answer that question make the CCP more or less legitimate than the West? So far Jacques has no ready answers to such questions.
This is not is not my lament only. There is a powerful rebuttal to Jacques's assertions coming from a Harvard Professor Joseph Nye who wrote an article in Foreign Affairs (Nov/Dec. 2010) titled "The Future of American Power." He begins with a definition of power as "the ability to attain the outcomes one wants, and the resources that produce it vary in different contexts…" Then he goes on to point out that "This century is marked by a burgeoning revolution in information technology and globalization, and to understand this revolution, certain pitfalls need to be avoided."
Which exactly are those pitfalls? First, he warns against the misleading metaphors of organic decline. "Rome remained dominant for more than three centuries after the peak of its power, and even then it did not succumb to the rise of another state. For all the fashionable predictions of China, India, or Brazil surpassing the United States in the next decades, the greater threat may come from modern barbarians and non-state actors. In an information-based world, power diffusion may pose a bigger danger than power transition. Conventional wisdom holds that the state with the largest army prevails, but in the information age, the state (or the non-state actor) with the best story may sometimes win." This is quite an eye-opener resembling Vico's warning about the "barbarism of the intellect," a sort of barbarism which has to do with the disappearance of the values and the narrative buttressing an entire civilization.
He then treats us to another metaphor, that of the chess game. "Power today is distributed in a pattern that resembles a complex three-dimensional chess game. On the top chessboard, military power is largely uni-polar, and the United States is likely to retain primacy for quite some time. On the middle chessboard, economic power has been multi-polar for more than a decade, with the United States, Europe, Japan, and China as the major players and others gaining in importance. The bottom chessboard is the realm of transnational relations." He acknowledges that in the near future the most important factor will be the continuing return of Asia to the world stage. "In 1750, Asia had more than half the world's population and economic output. By 1900, after the Industrial Revolution in Europe and the United States, Asia's share shrank to one-fifth of global economic output. By 2050, Asia will be well on its way back to its historical share. The rise of China and India may create instability, but this is a problem with precedents, and history suggests how policies can affect the outcome."
Next Professor Nye brands as misguided the fashionable comparison of the United States' power to that of the United Kingdom a century ago and the prediction of a similar hegemonic decline. There will be some decline but it will not be absolute, he tells us, and it does not have to lead to decay and ultimate fall. The United States does not have geographical empire, although some have made the case for a commercial capitalistic entrepreneurial global empire. Then the Professor this to say: "Power measured in resources rarely equals power measured in preferred outcomes, and cycles of belief in decline reveal more about psychology than they do about real shifts in power resources."
Then Professor Nye takes on frontally the issue of the rise of China and Jacques' book asserting that "China has a long way to go to equal the power resources of the United States, and it still faces many obstacles to its development. Even if overall Chinese gdp passed that of the United States around 2030, the two economies, although roughly equivalent in size, would not be equivalent in composition. China would still have a vast underdeveloped countryside, and it would have begun to face demographic problems from the delayed effects of its one child policy… China's authoritarian political system has shown an impressive capability to harness the country's power, but whether the government can maintain that capability over the longer term is a mystery both to outsiders and to Chinese leaders. Unlike India, which was born with a democratic constitution, China has not yet found a way to solve the problem of demands for political participation." So, much remains to be seen in the light of future events which remain mysterious.
On the military front Nye states that "Some have argued that China aims to challenge the United States' position in East Asia and, eventually, the world. Even if this were an accurate assessment of China's current intentions (and even the Chinese themselves cannot know the views of future generations), it is doubtful that China will have the military capability to make this possible anytime soon." The U. S.- Japanese alliance and the improvement in U.S. -Indian relations mean that China cannot easily expel the Americans from Asia which validly claims to be a Pacific power. From that position of strength, the United States, Japan, India, Australia, and others can engage China and provide incentives for it to play a responsible role" Here is another eye opener for those contemplating an imminent assertion of Chinese hegemony in Asia.
On internal decay Professor Nye opines that it would be a great mistake for the US to seriously curtail immigration. "With its current levels of immigration, the United States is one of the few developed countries that may avoid demographic decline and keep its share of world population, but this could change if xenophobia or reactions to terrorism closed its borders. Although too rapid a rate of immigration can cause social problems, over the long term, immigration strengthens U.S. power. Today, the United States is the world's third most populous country; 50 years from now, it is likely to still be third (after India and China)… When Singapore's Lee Kuan Yew concludes that China will not surpass the United States as the leading power of the twenty-first century, he cites the ability of the United States to attract the best and brightest from the rest of the world and meld them into a diverse culture of creativity. China has a larger population to recruit from domestically to be sure, but in his view, its Sinocentric culture will make it less creative than the United States, which can draw on the whole world." This statement ought to be a warning for the EU which is considering limiting its young Moslem immigrant population as its own native population ages.
Another informative statement is this: "Today, however, even after the financial crisis and the ensuing recession, the World Economic Forum has ranked the United States fourth (after Switzerland, Sweden, and Singapore) in global economic competitiveness. (China, in comparison, was ranked 27th.)" Also important to consider those statistics: In terms of investment in research and development, the United States was the world leader in 2007, with $369 billion, followed by all of Asia (S338 billon) and the European Union ($263 billion). The United States spent 2.7 percent of its GDP on research and development, nearly double what China spent (but slightly less than the three percent spent by Japan and South Korea). In 2007, American inventors registered about 80,000 patents in the United States, or more than the rest of the world combined. A 2009 survey by the Global Entrepreneurship Monitor ranked the United States ahead of other countries in opportunities for entrepreneurship because it has a favorable business culture, the most mature venture capital industry, close relations between universities and industry, and an open immigration policy.
A well-educated labor force is another key to economic success in the information age. At first glance, the United States does well in this regard. It spends twice as much on higher education as a percentage of gdp as do France, Germany, Japan, and the United Kingdom. The London-based Times Higher Educations 2009 list of the top ten universities includes six in the United States, and a 2010 study by Shanghai Jiao Tong University places 17 U.S. universities-and no Chinese universities-among its top 20. Americans win more Nobel Prizes and publish more scientific papers in peer-reviewed journals-three times as many as the Chinese-than do the citizens of any other country. These accomplishments enhance both the country's economic power and its soft power. American education at its best-many universities and the top slice of the secondary education system-meets or sets the global standard.
Next Professor Nye deals with the thorny issue of decline and blames the alarmists for offering misleading metaphors and warns us that "There is always a range of possible futures, not one… As for the United States' power relative to China's, much will depend on the uncertainties of future political change in China. Barring any political upheaval, China's size and high rate of economic growth will almost certainly increase its relative strength vis-à-vis the United States. This will bring China closer to the United States in power resources, but it does not necessarily mean that China will surpass the United States as the most powerful country-even if China suffers no major domestic political setbacks." Projections based on gdp growth alone are one-dimensional. They ignore U.S. advantages in military and soft power, as well as China's geopolitical disadvantages in the Asian balance of power…American power is based on alliances rather than colonies and is associated with an ideology that is flexible. . . . Together they provide a core of relationships and values to which America can return even after it has overextended itself. The United States is well placed to benefit from such networks and alliances, if it follows smart strategies. Given Japanese concerns about the rise of Chinese power, Japan is more likely to seek U.S. support to preserve its independence than ally with China." On the question of absolute, rather than relative, American decline, the United States faces serious problems in areas such as debt, secondary education, and political gridlock. But they are only part of the picture.
Plenty of food for thought here! I suppose what the professor is reminding us of is that civilizations have come and gone throughout history but sometimes they have also been reborn. The phenomenon of Renaissance, well known in Europe, is after all a classical Greco-Roman civilization that is reborn anew, albeit synthesized to a phenomenon the ancient Greeks and Romans did not know, Christianity. Rinascimento, after all literally means "rebirth." So rebirths and resurrections remain historically in the realm of possibility for any civilization, Eastern or Western. As Vico has well taught us, there are recurring historical cycles and they are not deterministic since they are not closed circles.
Finally Professor Nye offers his most intriguing insight: "It is time for a new narrative about the future of U.S. power. Describing power transition in the twenty-first century as a traditional case of hegemonic decline is inaccurate, and it can lead to dangerous policy implications if it encourages China to engage in adventurous policies or the United States to overreact out of fear. The United States is not in absolute decline, and in relative terms, there is a reasonable probability that it will remain more powerful than any single state in the coming decades…Because globalization will spread technological capabilities and information technology will allow more people to communicate, U.S. culture and the U.S. economy will become less globally dominant than they were at the start of this century. Yet it is unlikely that the United States will decay like ancient Rome, or even that it will be surpassed by another state, including China." This new narrative, professor Nye reminds us, will require a deeper understanding of power, how it is changing, and how to construct "smart power" strategies that combine hard-and soft-power resources in an information age. The country's capacity to maintain alliances and create networks will be an important dimension of its hard and soft power.
Indeed, power is not good or bad per se, it is the intention behind it and the how it is wielded that makes all the difference. More of it is not necessarily better if the intention is to use it badly. According to professor Nye, "a smart-power narrative for the twenty-first century is not about maximizing power or preserving hegemony. It is about finding ways to combine resources in successful strategies in the new context of power diffusion and the rise of the rest…The coming decades are not likely to see a post-American world, but the United States will need a smart strategy that combines hard and soft-power resources-and that emphasizes alliances and networks that are responsive to the new context of a global information age."
Obviously, what we have here are two differing views of who will rule, or better who will have hegemony and power to throw around in the 21st century. It remains an open question despite the views of Professor Nye or Martin Jacques. Many in the West are understandably concerned that the view they reject may come about, many in the East believe that their time for power has finally come as confirmed by Jacques's assertions.
I am afraid they are both wrong. The real question at this point is this: can the two views be bridged and synthesized, or are they mutually exclusive? I tend to believe that a bridge between the two, a la Leonardo, or closer at home a la Edward Said is possible and desirable (see my Ovi article on Said's bridging of East and West at http://www.ovimagazine.com/art/2112 . To build such a bridge we need to go back to the issue of "multiple modernities"; that is to say, abandon the idea that there is only one way of being modern, the Western mode. The Western mode, as a matter of fact may be flawed to begin with.
What do I mean about the flaw in the Western conception of modernity? I have already addressed this flaw in various article in Ovi over the last five years or so, but allow me to repeat it succinctly in this context. The flaw in the Western conception of modernity lies in its misguided notion that only what arrives at the end is truly progressive and the best, that what is traditional, such as religion and its practices, needs to be repudiated and jettisoned as so much obscurantism and primitivism. Here is where Jacques' theory of multiple modernities could have been useful but he fails to carry the notion to its proper conclusion and opts to side with those who believe that China's destiny in the 21st century is somehow inevitable and written in stone.
Nevertheless, the concept of multiple modernities which refuses to reject religion as mere superstition has been argued by influential modern philosophers such as Whitehead and Habermas and various others (the inquisitive reader may wish to consult in this regard the article I wrote on Habermas's philosophy of multiple modernities some four years ago in Ovi magazine at the following link: http://www.ovimagazine.com/art/4225), philosophers these who have convincingly argued that multiple modernities are not only possible but desirable in the EU, the West at large as well as more traditional religious communities such as India and other Asian places.
Unfortunately that kind of hard look is found unappetizing by Western man bent on finding truth via science and ignoring a simple fundamental question such as that posed by Heidegger: why is there something rather than nothing? Since Voltaire's age of reason and Galileo's age of science that question appears slightly ridiculous to modern "enlightened" man, but I would submit one more time that it remains an imperative to achieve a modicum of cultural identity and a definition of what it means to be a European or a Western man in order to be then in a position to confront other cultures and other traditions and find a modus vivendi with them. As I have repeatedly in previous articles: the Enlightenment has still to enlighten itself.
So, once again let me submit to the attentive reader, and at the same time urge the inattentive reader to consider the fact that the flaw in the Western approach to modernities lies exactly in the failure to perceive that religion and faith, independent of its intrinsic spiritual value for human nature which seems to have arisen within it, can be a powerful cultural glue, a centripetal force, a center to keep disparate cultures with different languages together in any sort of planned political union. This political insight was certainly not lost on an emperor Constantine, or a Charlemagne, two political geniuses whatever their overt or covert views on religion per se.
For some strange reason this political genius which refuses to jettison religion from the body politic seems to be lost on many current intellectuals and politicians who think of themselves as moderns or post-moderns and conceive logical positivism as the non plus ultra of modernity. Alas, it seems to also have been lost on the present Communist leadership of China, bent on a Machiavellian grabbing and exercise of power and on distracting the people from their real needs with material prosperity. As already argued they tend to lose sight that Communism is an imported Western phenomenon. But then, to their credit, one must consider that they do not consider themselves Westerners and do not wish to become such, nor should they; they just need to get better informed about the West and what they have ideologically bought from it.
A concluding modest proposal: as the 21st century progresses let's keep watching carefully those two continental nations by which I don't mean China and the US, which will surely continue their obsessive competition for power, rather I mean India, which even more than the US honors its religious heritage and accepts multiple modernities, and China which, in embracing the the imported Western Communist ideology has jettisoned its religious heritage and accepted a modernity based on materialistic entrepreneurship and the accumulation of wealth proclaiming, via ideology if nothing else, that by bread alone does man live and democracy and freedom are mere unnecessary frosting on the cake, not really that relevant for the achievement of prosperity. In the final analysis history will tell. It always does, sooner or later, and what it reveals about the past and the future is often surprising, even miraculous. It has happened before in the West and it was called Rinascimento which translates as "rebirth." A new Renaissance may be needed, one that places less emphasis on mere political power and consumerism and focuses on the common good. As Einstein aptly put it: when modern man will have reached the positivistic pinnacle of scientific rationality, he may be greatly surprised to find out that the philosopher and the theologian are already there waiting for him. Food for thought!
It's when not if China's Middle Eastern tightrope snaps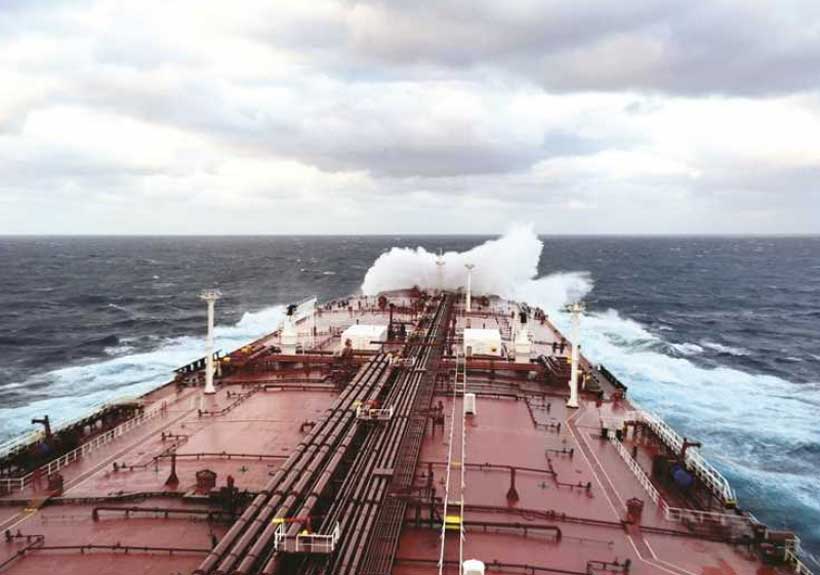 China is manoeuvring to avoid being sucked into the Middle East's numerous disputes amid mounting debate in Beijing on whether the People's Republic will be able to remain aloof yet ensure the safety and security of its mushrooming interests and sizeable Diaspora community.
China's challenge is starkest in the Gulf. It was compounded when US President Donald J. Trump effectively put China on the spot by implicitly opening the door to China sharing the burden of guaranteeing the security of the free flow of energy from the region.
It's a challenge that has sparked debate in Beijing amid fears that US efforts to isolate Iran internationally and cripple it economically could lead to the collapse of the 2015 international agreement that curbed Iran's nuclear program, accelerate Iran's gradual breaching of the agreement in way that would significantly increase its ability to build a nuclear weapon, and potentially spark an unwanted military confrontation.
All of which are nightmare scenarios for China. However, Chinese efforts so far to reduce its exposure to risk are at best temporary band aid solutions. They do little to address the underlying dilemma: it is only a matter of time before China will have no choice but to engage politically and militarily at the risk of surrendering its ability to remain neutral in regional conflicts.
Israeli intelligence reportedly predicted last year that Iran's gradual withdrawal from an agreement that Mr. Trump abandoned in May 2018 would ultimately take Iran to a point where it could create a nuclear military facility within a matter of months. That in turn could provoke a regional nuclear arms race and/or a pre-emptive military strike.
That is precisely the assessment that Iran hopes will persuade China alongside Russia and the European Union to put their money where their mouth is in countering US sanctions and make it worth Iran's while to remain committed to the nuclear accord.
The problem is that controversy over the agreement is only one of multiple regional problems. Those problems require a far more comprehensive approach for which China is currently ill-equipped even if it is gradually abandoning its belief that economics alone offers solutions as well as its principle of no foreign military bases.
China's effort to reduce its exposure to the Gulf's energy supply risks by increasing imports from Russia and Central Asia doesn't eliminate the risk. The Gulf will for the foreseeable future remain a major energy supplier to China, the region's foremost trading partner and foreign investor.
Even so, China is expected to next month take its first delivery of Russian gas delivered through a new pipeline, part of a US$50 billion gas field development and pipeline construction project dubbed Power of Siberia.
Initially delivering approximately 500 million cubic feet of gas per day or about 1.6 percent of China's total estimated gas requirement in 2019, the project is expected to account with an increased daily flow of 3.6 billion cubic feet for 9.5 percent of China's supply needs by 2022.
The Russian pipeline kicks in as China drastically cuts back on its import of Iranian liquified petroleum gas (LPG) because of the US sanctions and is seeking to diversify its supply as a result of Chinese tariffs on US LPG imports imposed as part of the two countries' trade war.
China is likely hoping that United Arab Emirates efforts to stimulate regional talks with Iran and signs that Saudi Arabia is softening its hard-line rejection of an unconditional negotiation with the Islamic republic will either help it significantly delay engagement or create an environment in which the risk of being sucked into the Saudi-Iranian rivalry is substantially reduced.
Following months of quietly reaching out to Iran, UAE minister of state for foreign affairs Anwar Gargash told a recent security dialogue in Abu Dhabi that there was "room for collective diplomacy to succeed."
Mr. Gargash went on to say that "for such a process to work, it is essential that the international community is on the same page, especially the US and the EU, as well as the Arab Gulf states." Pointedly, Mr. Gargash did not put Russia and China on par with Western powers in that process.
The UAE official said the UAE envisions a regional order undergirded by "strong regional multilateralism" that would provide security for all.
Mr. Gargash made his remarks against the backdrop of a Chinese-backed Russian proposal for a multilateral security arrangement in the Gulf that would incorporate the US defense umbrella as well as an Iranian proposal for a regional security pact that would exclude external players.
Presumably aware that Gulf states were unlikely to engage with Iran without involvement of external powers, Iran appeared to keep its options open by also endorsing the Russian proposal.
The various manoeuvres to reduce tension and break the stalemate in the Gulf put Mr. Trump's little noticed assertion in June that energy buyers should protect their own ships rather than rely on US protection in a perspective that goes beyond the president's repeated rant that US allies were taking advantage of the United States and failing to shoulder their share of the burden.
Potentially, Mr. Trump opened the door to an arrangement in which the United States would share with others the responsibility for ensuring the region's free flow of energy even if he has given no indication of what that would mean in practice beyond demanding that the United States be paid for its services.
"China gets 91 percent of its oil from the Straight, Japan 62 percent, & many other countries likewise. So why are we protecting the shipping lanes for other countries (many years) for zero compensation. All of these countries should be protecting their own ships…," Mr. Trump tweeted.
China has not rejected Mr. Trump's position out of hand. Beyond hinting that China could escort Chinese-flagged commercial vessels in the Gulf, Chinese officials have said that they would consider joining a US-backed maritime security framework in the region that would create a security umbrella for national navy vessels to accompany ships flying their flag.
Chinese participation would lay the groundwork for a more comprehensive regional security arrangement in the longer term.
China's maritime strategy, involving the development of a blue water navy, suggests that China already de facto envisions a greater role at some point in the future.
Scholars Julia Gurol and Parisa Shahmohammadi noted in a recent study that China has already "decided to take security concerns in the (Indian Ocean) into its own hands, instead of relying on the USA and its allies, who have long served as the main security providers in this maritime region… If tensions continue to escalate in the Persian Gulf, Beijing may find it has no other choice but to provide a security presence in the Middle East."
Implications of French President's Visit to China on the International Arena
French President Emmanuel Macron pursues a policy of opening up to China and solving problems that may arise peacefully and diplomatically. France and Germany are the main pillars of the European Union, and the French opening to China is a European recognition of the importance of China's role internationally.
Last Monday, the French president paid a three-day official visit to China amidst the US-China trade war. The French president has previously promised to visit China once a year throughout his term. These official exchanges between China and France strengthen China's international standing, and prove the theory that China is a peaceful country seeking cooperation and opening up to the world.
Fifty-five years after the establishment of diplomatic relations between China and France, a bilateral relationship based on respect and friendship despite some differences in regimes or strategic alliances. The Chinese model is mainly based on people-to-people communication and peaceful cooperation, and these are the main pillars of the Belt and Road Initiative launched by Chinese President Xi Jinping in 2013.
Despite Washington's withdrawal from the Paris climate agreement in 2015, Beijing and Paris have kept their promises to contain global warming, a positive point in the bilateral relationship. The French president considered that China and France should lead the climate agreement. Cooperation between the two countries has emerged considerably in the industrial sector, such as the development of nuclear energy, aerospace, and the automotive industry. Academic cooperation between the two countries has also been boosted through student exchange programs and the high demand for Chinese language learning in France, which was previously rare.
Commenting on the importance of trade exchanges between China and the EU, the Chinese Ministry of Commerce showed that trade between China and the EU exceeded 322.5 billion US dollars in the first half of 2018, up 13 percent year on year. Chinese Ambassador to France Zhai Jun recently expressed that China and France are to expand cooperation in agriculture, energy, advanced manufacturing and artificial intelligence.
From the ancient city of Xi'an, the French president announced that an alliance between Beijing, Europe and Paris should be established for a better future for the world, and Macron stressed the need for a balanced relationship between China and Europe. The French president praised the Belt and Road Initiative and called for its activation in order to enhance the trade role of Asia and Europe.
France was the first Western country to recognize the People's Republic of China. In a meeting with French ambassadors, the French president stressed that the West is in a moment of decline and China is progressing at a tremendous speed. During his visit to China, the French president took advantage of the trade war between the United States and China and worked to develop France-China trade relations, increase French trade partners to China, and promoting the French tourism, agriculture and services sectors.
France is seeking to strengthen Sino-European relations because of its great benefit to the European economy, but it is contrary to the Western orientation. China is also a beneficiary of good relations with France, because France has influence in Africa and many regions in the world and is a permanent member of the Security Council and it is a developed country at the military, technological and technical levels. China's cooperation with a powerful country like France will bring many benefits and opportunities.
China's great economic, technological and military progress indicates that China has become an important country in international relations, and it is in the interest of any country in the world to establish good relations with China. The best evidence is that France is seeking to establish good relations with China, as well as the European Union countries to make their relationship with China distinctive.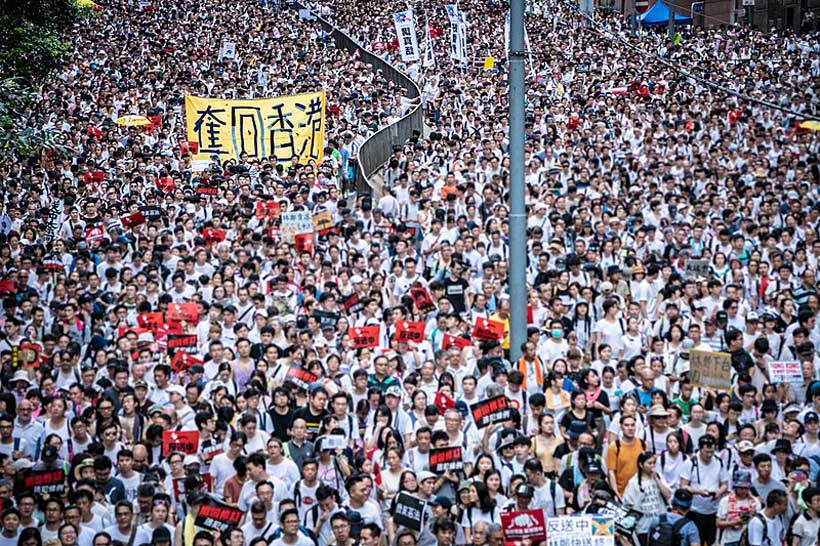 After about three months of riots, often particularly violent and destructive, on October 23, 2019 the Chief Executive of Hong Kong, Carrie Lam, aliasChen Yuet-Ngor, withdrew the bill on mandatory extradition to China, which had sparked protests in the former British colony.
Never evaluate a mass protest on the basis of the reason triggering it, which can often be irrelevant.
The extradition bill, announced in September, was withdrawn a few days after the resumption of works in Hong Kong's Parliament.
With a view to partially repressing the insurgency, the now former Chief Executive of the city-state resorted to emergency legislation, by mainly using the colonial law of 1922, which prohibits the use of masks and disguises during public demonstrations.
The protesters were and still are approximately one million, out of about eight million inhabitants.
The subsequent riots, designed to last well beyond the bill withdrawal, strained the always tense relations between the former British colony and China, with the result of throwing into crisis also the Chinese governance of the city-State and, in particular, the traditional Chinese model of "One Nation, Two Systems".
If this model fails, the formula devised by Deng Xiaoping will not even apply to Taiwan, or possibly to the North Pacific islands, and it will anyway undermine the current Chinese idea of peaceful expansion and win-win collaboration between the Chinese motherland and all the bordering areas both in the Pacific and in Central Asia.
Since 1977 – when the Fragrant Harbour came under Chinese control – all riots in Hong Kong have been triggered by strong dissatisfaction with the Chinese motherland.
The deep economic and social dissatisfaction has always been targeted against China and never towards local power elites. In psychoanalysis, this phenomenon is called transference.
In 2003 many thousands of people living in the former British colony had protested against a law that, in their opinion, would make it difficult to express opinions and feelings defined as "anti-Chinese" and the law was postponed indefinitely.
Further riots broke out in 2012, when a clearly pro-Chinese school program was proposed and once again the local authorities (upon direct instructions from the national government) avoided implementing that law.
In 2014, there were the sit-in street protests of the Occupy Central movement, the so-called "Umbrella Revolution", which lasted three months to ask – this time unsuccessfully – for the Chief Executive of Hong Kong to be elected by universal suffrage.
Currently, however, the real reason underlying the protests in Hong Kong is not so much the request for implementing – in the former British colony – democratic mechanisms typical of the Western culture, but rather the tension resulting from great economic inequalities.
Not to mention the broken social elevator, which is probably the real trigger of the youth rebellion in the Fragrant Harbour.
People, especially the skilled workers, cannot be ensured acceptable wages and salaries. This is the reason why many inhabitants of the old city-state migrate to Canada or Taiwan. Another blow to China.
Young graduates' wages and salaries have dropped by at least 10% compared to 25 years ago. There is a very severe housing crisis, but anyway the choice to create a local oligarchy that tries to convince the other inhabitants is an old British idea.
In Hong Kong an oligarchy of very few families dominates the local economic system, which is worth a GDP of 343.5 billion US dollars.
The five most powerful families are still those led by Li Ka-shing, Kwong Siu-hing, Lee Shau-kee, Henry Cheng and Joseph Lau.
These five families alone control 70% of the entire Hong Kong market, including real estate and telecommunications, as well as TV channels.
The 21 leading families in Hong Kong control a wealth equal to 1,893 billion US dollars.
Obviously in China no family controls such a huge amount of wealth. In the People's Republic of China the five major real estate operators put together control only 9% of the entire Chinese construction market.
China, however, has tried to gain support in Hong Kong, especially among entrepreneurs, with the Greater Bay Area plan, i.e. the new megalopolis on the Pearl River Delta between Hong Kong, Guangdong and Macao.
This is, in fact, Hong Kong's infrastructure aggregation to the Autonomous Economic Zone of the Pearl River Delta, between Guangzou, Shenzhen, Zhuhai, Foshan, Zhongshan amd Jiangmen, which are the most dynamic economic areas in China.
Taxes are very low in Hong Kong, as in all business-friendly countries but, coincidentally, there is no inheritance tax.
The administrative machinery is therefore very simple: Hong Kong'sgovernment does not gain sufficient revenue from taxation and hence has no funds to invest in schools, hospitals and infrastructure.
A city like Hong Kong, with over seven million inhabitants, provides for a statutory minimum wage of 4.82 US dollars per hour. Almost all flats are illegal and, considering the cost of rents and properties, they are so small that they are about half of the "tiny apartments" in large U.S. cities, which are already very small.
The average size of Hong Kong flats per inhabitant is 16 square metres, while in Shanghai the average size per inhabitant is 36 square metres.
45% of Hong Kong's inhabitants live in state-owned or subsidised apartments, while 90% of the Chinese people own at least their own houses.
Hong Kong's tax reserves are at least 147 billion US dollars, but the local political system is too fragmented – even from the viewpoint of the complex electoral system – to mediate between different interests and to really solve the main problems of the city-state, namely housing, health and education costs.
Those who are ill must wait an average of 150 weeks before being examined, with 43 public hospitals that, however, employ 40% of the doctors available, since the private sector attracts many of the best professionals.
The solution of employing doctors from abroad is not very practicable, considering the low attractiveness of Hong Kong's wages and salaries and the poor quality of health facilities.
One in six people living in Hong Kong suffers from mental disorders due to social, economic and health conditions.
The graduates' average wages and salaries in the former British colony have fallen by over 10% compared to a decade ago. Nowadays graduates are easily paid the best salaries and wages of workers without university qualifications.
As already said, there is no social elevator.
The cost per square metre is much higher in Hong Kong than the average price in a central neighbourhood of New York.
As happens also in the West, the career prospects of young graduates in Hong Kong are very limited. They never have a house of their own and their prospects are much worse than those of their colleagues who lived in Hong Kong a few decades ago.
In Hong Kong the Gini Index, which is used as a gauge of economic inequality, is 5+, one of the highest and most unequal indexes in the world.
This is the real political core of the issue: for those who protested in Hong Kong – as currently happens everywhere in the world – "democracy" in the Euro-American sense means above all greater social equality, many opportunities and efficient public services.
This is obviously not true, but it is the model that took to the streets the crowds of the Arab Spring, the Euromaidan citizens in Ukraine and the "colourful" rebellions in Georgia.
Paradoxically, just when Western democracies are turned into States based on unearned income and the extent and quality of their Welfare diminish, they are mythicized as efficient and open.
In this case, Vilfredo Pareto would have spoken of "residues", i.e. memories of a time that no longer exists, but that are still in action in the crowds' deep psyche.
In 1997, at the time of unification based on the "One Country, Two Systems" model, Hong Kong's GDP accounted for 18% of whole China's GDP.
Currently, after China's fast growth, the importance of the Fragrant Harbour is the same as the relevance of Guangdong or Shenzhen.
The current protests, however, have also put Hong Kong's business community in severe difficulty.
The majority of Hong Kong's leading companies do most of their business with China. It is not by chance that last August the Chinese authorities gathered 500 of the most important businessmen and political leaders in Shenzen to support the Hong Kong government and, possibly, sufficiently improve the social situation of the city-state, which, however, remains explosive.
Hong Kong's financial market has suffered the greatest damage.
The Chinese company Alibaba has postponed its listing on the local Stock Exchange until the uprising has finally abated, while Fitch has lowered Hong Kong's rating.
Pending a systemic integration with the regulatory network of mainland China.
Another problem that the riots in the Flagrant Harbour may cause is migration.
Last year 24,300 highly-skilled young people left the country and the rate of migration requests has risen by 15% per year.
Where do they go? To Canada, Australia, New Zealand and Taiwan.
On the other hand, the number of Chinese people migrating to Hong Kong has decreased by 14,000 per year.
Furthermore, this November there will be the Hong Kong District Council elections and it is very likely that youth discontent will find a way to assert itself in the polls.
A fragmented society under crisis creates many problems for those planning business cycles and Hong Kong is likely to see its growth rate decrease by at least 3%.
Where will capital go? Obviously in the Chinese area bordering on Hong Kong, with an expected investment growth of almost 6.5%, largely consisting of capital outflows from Hong Kong.
The differences between Hong Kong and China, however, are much wider than those shown with violence during the recent long protests, which often followed the same tactics of the color revolutions organized by the US Services, according to the old model developed by the Einstein Institute.
For China, Deng Xiaoping's criterion "One Country, Two Systems" means that China takes over Hong Kong despite the differences in political and economic systems, which will eventually tend to overlap. Conversely, for Hong Kong leaders the "Country" is just lip service paid in view of maintaining the separation from China, both from a cultural as well as an economic and political viewpoint.
China has so far controlled Hong Kong with the same logic with which it has supervised its "dangerous" territories, namely Tibet, Xinjiang and Manchuria.
The current Chinese centralization stems from the analysis of the inglorious collapse of the almost federalist Soviet Union. In this regard, suffice to recall the ironic smiles that welcomed Gorbachev on his visit to China, just when the Tiananmen Square protests had reached their climax.
It does not matter that the right to secession was established in Lenin's Sacred Texts. The fact is that, for the Chinese leadership, the unity of the Country and the repression of every regionalist secession is fundamental to the permanence of the State – and of the Party.
China, however, still depends on the financial hub of Hong Kong, the only one completely open to the world capital flows.
According to 2018 data, the Hong Kong Stock Exchange capitalizes 29.9 trillion local dollars.
Shenzhen and Shanghai cannot replace Hong Kong in this respect.
Therefore, China could not intervene in Hong Kong because otherwise it would have destroyed on its own the way connecting China to international capital flows.
Furthermore, the repression of the Hong Kong movements would have destroyed the model "One Country, Two Systems", which is exactly the one that will be applied to Taiwan, at the right time.
Nor should we forget that, pending the New Silk Road promoted by China, the Western Powers are conceiving political mechanisms for disrupting and possibly stopping the "Road", by organizing rebellions and anti-Chinese parties and movements in the various countries where the passage of the Chinese One Belt One Road (OBOR) is planned.
Obviously China does not stand by and wait to see.
From this viewpoint, the Hong Kong uprising is a model that will soon be imitated and that China will oppose exactly with the same political tactics.
As is recommended in the Thirty-Six Stratagems, "Befriend a distant State and strikes a neighbouring one".