Turkey's Changing Dynamics Over Syria: From "Zero Problem" to "Zero Tolerance"?
Several conflicts happening in various capacities over the region of North Syria has been practicing since the mid-Arab Spring. The issue has become supraterritorial case and Turkish political environment is also being affected from the contemporary developments.
How are the domestic status quo and strategic maneuvers of Turkish foreign policy towards Northern Syria changed? By two diverse developments in external and internal agenda. On one hand, soft power politics have failed and could not meet Turkish national interests anymore. On the other, dominant politicians in the conservative right are beating the drum of national security; they have exceeded country's threat level in order to overshadow disappointing results of last election and regain their political popularity once again.
The decision matrix of foreign policy moves provides many options to states in order to implement in different environments and centuries. Variables of international conjuncture and geographical status quos have been playing crucial roles in accordance with these developments. For instance, although dreadnought diplomacy or Bismarck-oriented "realpolitik" was perceived as an operative solution until early 20th century world affairs, late 20th century politics have validated that soft power ideology and cultural diplomacy could also occupy a prominent position within the modern foreign policy statecrafts. Nevertheless, compact geographical hostilities generating large scale imbalances may "force" states to switch their insights towards the sphere of influence that they decided to apply soft power politics. Against this theoretical backdrop, the Arab Spring could provide a case for assessing possible changes in Turkish foreign policy calculations and behaviours. It can be put forward that until, Muhammad Boazizi's, an average street vendor, self-immolation in 2010, Turkey's external relations with its close neighbours in the upper Saharan region were following principles of reciprocal understanding and tolerated politics which chiefly based on pragmatic soft power implications such as "cultural proximity" and "role modeling figure" under neo-liberal Islamism doctrine.
As Arab Spring phenomenon has been extended its impacts within defined geography and proved its continuance in the region, driving forces of Turkish foreign policy have altered in parallel to changing equilibrium within Middle East. In this sense, the level of gradual shifts in Turkish foreign decisions over Middle East has been composing of many diverse ways. To exemplify the notable shift it can be argued that while Turkey's insightful politics on Assad regime were depending on regional cooperation principle and even strategic partnership, present-day's "zero tolerance" tendency was out of the question. At the beginning of the Arab Spring, the international community observed that Turkey, under the rule of the Justice and Development Party (AKP) established close bonds with Syria and trying to persuade the Assad regime to solve social unrest by implementing smoother and inclusionary internal politics rather than exacerbating the crisis.
On the basis of the dialog platform, Turkey has comprehended that soft power diplomacy with Syria could serve to establish collective interests of both countries since the idea has proved its effectiveness in terms of improving twofold commerce or cultural interaction between countries for many years. Throughout this dialog process, Turkey's foreign trade with Syria surpassed 400 million dollar per year1 and tourism between two countries rose by an average of 3% per year2 until 2011. Although soft power politics can contribute enhancing trade activities and enlargement of cultural ties, it may fail to launch critical dialogues on delicate topics which may pave the way to question countries' sovereignty and lawfulness such as massive killings or religious clashes. Therefore, it should have been premeditated by Turkish policy makers that overlooking the main reasons of civil unrest and offering democratic solutions to such a complex internal anxiety would not be internalized by Baath hardliners who came to power by 1963 Syrian coup d'état. A soft power oriented "Zero Problem" doctrine was satisfactory for Turkish government in order to enhance regional trade partnership in Middle East and the ideology was supported by the AKP. After threatening cases were crossed over as the increasing tensions around Turkish Embassy of Damascus in 2011 regional leadership politics, state sovereignty issues were started to be concentrated around Assad's legitimacy.
Turkey's "practical advice" policy which was developed to ease tensions between the Assad regime and rebels fractionally gave its way to "sovereignty" dialogues discussing Syria's legitimacy to use national army against insurrectionists. The case attested that economic benefit and role modeling figure objectives, under soft power ideology as a foreign policy, could not achieve Turkey's regional balance of power role per se because uncontrolled internal violence in Syria was signaling further armed confrontation between opposition groups which have been clashing since "The Damascus Spring" in 2001. In parallel to this process, considering the longest border with Syria, the Turkish attitude has modified neorealist "self-help" strategy which mainly based upon martial coercion against the Assad regime as a dissident player. This movement was supported by implementing security discourses to national agenda on Syria which has been driven by the recent issues such as Pro-Assad groups' attacks to Turkish Embassy in Damascus in 20113, following to that Turkish F-4 plane crash in 20124 and the huge influx of Syrian refugees5 apart from the past practices of water sources crises6, Hatay province case7 and father Assad's support to PKK extensions in Syria8. By virtue of decline in soft power politics and recent disputes, the new parameter has become as the new and most effective variable: the Turkish parliamentary elections of June 2015.
During the last single party rule of AKP, Turkish external policies over Northern Syria have warned for an escalation in the severity of armed clashes-toughness in this region. Critical media organs' assertions such as providing logistic support to radical religious groups9 and National Intelligence Service's truck scandal which was accusing National Intelligence about carrying supplies to ISIS10 were deepened Turkey's challenging situation over Northern Syria. Besides this politically tight shape, after thirteen years of majority in the parliament, the parliamentary election results marked a psychological turning point for the single party government. AKP lost its majority in the parliament and was required to looking into forming a coalition government. AKP élites thought that they lost their ideological endorsement coming from legitimate voting.
Consideration of "politico-military" choice which was designed to suppress opposite voices has begun to be discussed among AKP officials. To regain political support from grassroots by politico-military actions, national security dialogues and concerns about regional organizations as People's Protection Units (YPG) in Northern Syria and Islamic State of Iraq and the Levant (ISIS) were intensified by provisional government right after the election results were released. There are many potential reasons behind this attitude change over the Northern Syrian case. First, as it was argued, while soft power fails in foreign policy, realism appears to be a "stabilizer"11 (Burchill, 2001:70). In this direction, inadequate politics over Northern Syria triggered AKP's national popularity to decline. In addition to this political decision, AKP decided to securitize the national agenda in order to stabilize its decreasing per cent of votes which were dispossessed by Kurdish dominated People's Democratic Party (HDP). Similarly, AKP's changing policy reflects their martial agenda discourse since securitization of issues can thus be seen as a more extreme version of politicization12 (Buzan, 1998:23).
On the other hand, last election results have warned AKP dominated Turkish decision-makers about the opportunity that, in theory, foreign interventions may bring consolidation of political power and may help to stabilize it which was lost in last elections. By securitization of politics justifies extraordinary actions such as cross border military operations and state of emergency law can be legalized by a government in political distress in order to occupy agendum and postpone nationwide expectations of following the elections. Secondly, national security unifies the nation against a common enemy13 (Huntington, 1997: 350-375). This step also appears as a modern statecraft of national politics to regain fallen political popularity once again. Within this framework it can be deducted that the idea of a potential intervention in Syria is much more linked to what national security "means" rather than what national security "does". According to interpretations of the Copenhagen School which works on how security dialogues function in international system, having a security agenda could provide opportunities for political groups to overflow regular national politics and create special justifications for political actions14 (Guzzini and Jund, 2004: 1-13).
In light of these assertions it can be argued that if the Turkish government would militarily intervened in Northern Syria before the June 2015 elections, the political costs of intervention for the ruling AKP would have been extremely high. Post-elections, however, a possible intervention has become a viable solution for the AKP to recover political popularity and making the party look like a "national hero". Equally significant, the developed anti ISIS coalition under the leadership of the US has provided Turkish policy makers with an opportunity to boost its relations with the West. Although the Western powers have been critical to Turkey's Syrian policy, by getting support from the new strategic alliance, Turkey has started to act more flexible over non-ISIS targets like YPG positions situated in Northern Syria and Iraq until Incirlik Airbase in Malatya has started to be used by US jets. It could be claimed that military actions and tough regulations in Southeastern Turkey could shake Turkey's "soft power leadership" and remit the political achievements of Turkey in the region where the cultural popularity and political legitimacy of actions were established to strengthen the country's regional power.
However, circumstances have changed in accordance with the decline in soft power variables and Turkish internal political dynamics. Ongoing activities highlighted that the intervention agenda on the Northern Syria issue will continue to remain on both the internal and external agendas of Turkey as an inefficient and questionable martial involvement which appears as of AKP's main asset even there is no definite enemy of Turkey in the region because of ever-changing domination struggles among groups. Presently, unstable internal political dynamics, security agenda headlines and de facto neighbor fears are transforming Turkey's neo-liberal soft power image to hardliner state portrait. It may be deduced from these progresses that AKP's "Zero Problem" paradigm progressively has evolved into a "Zero Tolerance" mentality over the Syrian conflict.
Iranians Will Boycott Iran Election Farce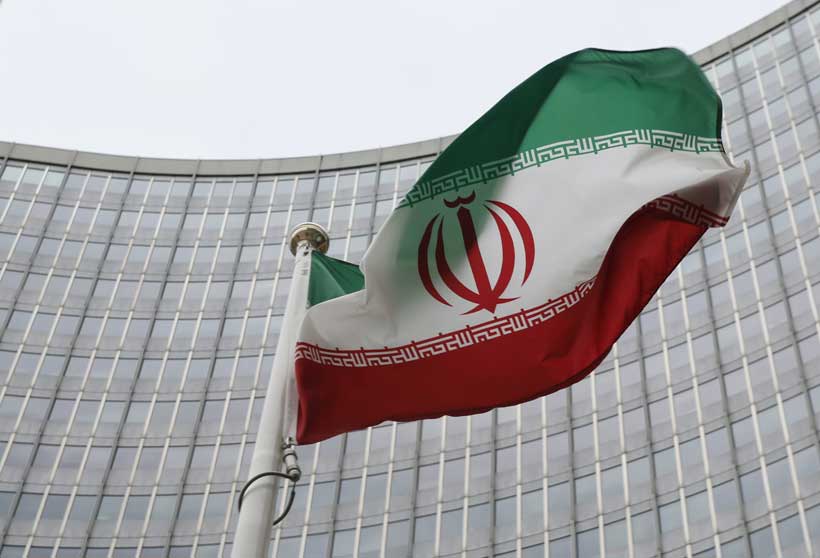 Iran and elections have not been two synonymous terms. A regime whose constitution is based on absolute rule of someone who is considered to be God's representative on earth, highest religious authority, morality guide, absolute ruler, and in one word Big Brother (or Vali Faqih), would hardly qualify for a democracy or a place where free or fair elections are held. But when you are God's rep on earth you are free to invent your own meanings for words such as democracy, elections, justice, and human rights. It comes with the title. And everyone knows the fallacy of "presidential elections" in Iran. Most of all, the Iranian public know it as they have come to call for an almost unanimous boycott of the sham elections.
The boycott movement in Iran is widespread, encompassing almost all social and political strata of Iranian society, even some factions of the regime who have now decided it is time to jump ship. Most notably, remnants of what was euphemistically called the Reformist camp in Iran, have now decided to stay away from the phony polls. Even "hardline" former president Mahmoud Ahmadinejad realizes the extent of the regime's woes and has promised that he will not be voting after being duly disqualified again from participating by supreme leader's Guardian Council.
So after 42 years of launching a reformist-hardliner charade to play on the West's naivety, Khamenei's regime is now forced to present its one and true face to the world: Ebrahim Raisi, son of the Khomeinist ideology, prosecutor, interrogator, torturer, death commission judge, perpetrator of the 1988 massacre of political prisoners, chief inquisitionist, and favorite of Ali Khamenei.
What is historic and different about this presidential "election" in Iran is precisely what is not different about it. It took the world 42 years to cajole Iran's medieval regime to step into modernity, change its behavior, embrace universal human rights and democratic governance, and treat its people and its neighbors with respect. What is shocking is that this whole process is now back at square one with Ebrahim Raisi, a proven mass murderer who boasts of his murder spree in 1988, potentially being appointed as president.
With Iran's regime pushing the envelope in launching proxy wars on the United States in Iraq, on Saudi Arabia in Yemen, and on Israel in Gaza and Lebanon, and with a horrendous human rights record that is increasingly getting worse domestically, what is the international community, especially the West, going to do? What is Norway's role in dealing with this crisis and simmering crises to come out of this situation?
Europe has for decades based its foreign policy on international cooperation and the peaceful settlement of disputes, and the promotion of human rights and democratic principles. The International community must take the lead in bringing Ebrahim Raisi to an international court to account for the massacre he so boastfully participated in 1988 and all his other crimes he has committed to this day.
There are many Iranian refugees who have escaped the hell that the mullahs have created in their beautiful homeland and who yearn to one day remake Iran in the image of a democratic country that honors human rights. These members of the millions-strong Iranian Diaspora overwhelmingly support the boycott of the sham election in Iran, and support ordinary Iranians who today post on social media platforms videos of the Mothers of Aban (mothers of protesters killed by regime security forces during the November 2019 uprising) saying, "Our vote is for this regime's overthrow." Finally, after 42 years, the forbidden word of overthrow is ubiquitous on Iranian streets with slogans adorning walls calling for a new era and the fall of this regime.
Europe should stand with the Iranian Resistance and people to call for democracy and human rights in Iran and it should lead calls for accountability for all regime leaders, including Ebrahim Raisi, and an end to a culture of impunity for Iran's criminal rulers.
Powershift in Knesset: A Paradigm of Israel's Political Instability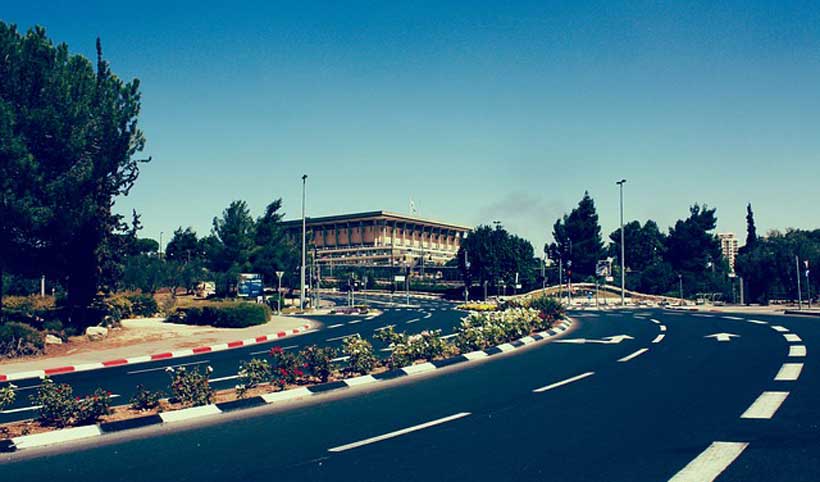 The dynamics of the Middle East are changing faster than anyone ever expected. For instance, no sage mind ever expected Iran to undergo a series of talks with the US and European nations to negotiate sanctions and curb its nuclear potential. And certainly, no political pundit could have predicted a normalization of diplomacy between Israel and a handful of Arab countries. The shocker apparently doesn't end there. The recent shift in Israeli politics is a historic turnaround; a peculiar outcome of the 11-day clash. To probe, early June, a pack of eight opposition parties reached a coalition agreement to establish Israel's 36th government and oust Benjamin Netanyahu, Israel's longest-serving prime minister. While the political impasse has partly subsided, neither the 12-year prime minister is feeble nor is the fragile opposition strong enough to uphold an equilibrium.
Mr. Netanyahu currently serves as the caretaker prime minister of Israel. While the charges of corruption inhibited his drive in the office, he was responsible to bring notable achievements for Israel in the global diplomatic missions. Mr. Netanyahu, since assuming office in 2009, has bagged several diplomatic victories; primarily in reference to the long-standing conflict with Palestine and by extension, the Arab world. He managed to persuade former US President Donald J. Trump to shift the American embassy from Tel Aviv to the contentious city of Jerusalem. Furthermore, he managed to strike off the Palestinian mission in Washington whilst gaining success in severing US from the nuclear agreement with Iran. To the right-wing political gurus, Mr. Netanyahu stood as a symbolic figure to project the aspirations of the entire rightest fraction.
However, the pegs turned when Mr. Netanyahu refused to leave the office while facing a corruption trial. What he deemed as a 'Backdoor Coup Attempt' was rather criticized by his own base as a ruse of denial. By denying the charges and desecrating the judges hearing his case, Mr. Netanyahu started to undercut the supremacy of law. While he still had enough support to float above water, he lost the whelming support of the rightest faction which resulted in the most unstable government and four inconclusive elections in the past two years.
While Mr. Netanyahu was given the baton earlier by President Reuven Rivlin, he failed to convince his bedfellow politicians to join the rightest agenda. Moreover, Mr. Netanyahu probably hoped to regain support by inciting a head-on collision with the Palestinians. The scheme backfired as along with the collapse of the Israeli-Palestinian peace process, the tremors overtook Israel's own Arab-Jewish cities resulting in mass chaos. The burning of Mosques and local Synagogues was hardly the expectation. Thus, both the raucous sentiment pervading the streets of Israel as well as the unstable nature of the Netanyahu-government led the rightest parties to switch sides.
As Mr. Netanyahu failed to convince a coalition government, the task was handed to Mr. Yair Lapid, a centrist politician. While the ideologies conflicted in the coalition he tried to forge, his counterparts, much like him, preferred to sideline the disputes in favor of dethroning Netanyahu. Mr. Lapid joined hands with a pool of political ideologies, the odd one being the conservative Yamina party led by the veteran politician, Mr. Naftali Bennett. While Mr. Lapid has been a standard-bearer for secular Israelis, Mr. Bennett has been a stout nationalist, being the standard-bearer for the rightest strata. To add oil to the fire, the 8-party coalition also includes an Arab Islamist party, Raam. A major conflict of beliefs and motivations.
Although the coalition has agreed to focus on technocratic issues and compromise on the ideological facets, for the time being, both the rightest and the leftish parties would be under scrutiny to justify the actions of the coalition as a whole. Mr. Bennett would be enquired about his take on the annexation of occupied West Bank, an agenda vocalized by him during his alliance with Mr. Netanyahu. However, as much as he opposes the legitimacy of the Palestinian state, he would have to dim his narrative to avoid a fissure in the already fragile coalition. Similarly, while the first independent Arab group is likely to assume decision-making in the government for the first time, the mere idea of infuriating Mr. Bennett strikes off any hope of representation and voice of the Arabs in Israel.
Now Mr. Netanyahu faces a choice to defer the imminent vote of confidence in Knesset whilst actively persuading the rightest politicians to abandon the coalition camp. His drive has already picked momentum as he recently deemed the election as the 'Biggest Fraud in the History of Israeli Politics'. Furthermore, he warned the conservatives of a forthcoming leftist regime, taking a hit on Naftali colluding with a wide array of leftist ideologies. The coalition is indeed fragile, yet survival of coalition would put an end to Netanyahu and his legacy while putting Naftali and then Lapid in the office. However, the irony of the situation is quite obvious – a move from one rightest to the other. A move from one unstable government to a lasting political instability in Israel.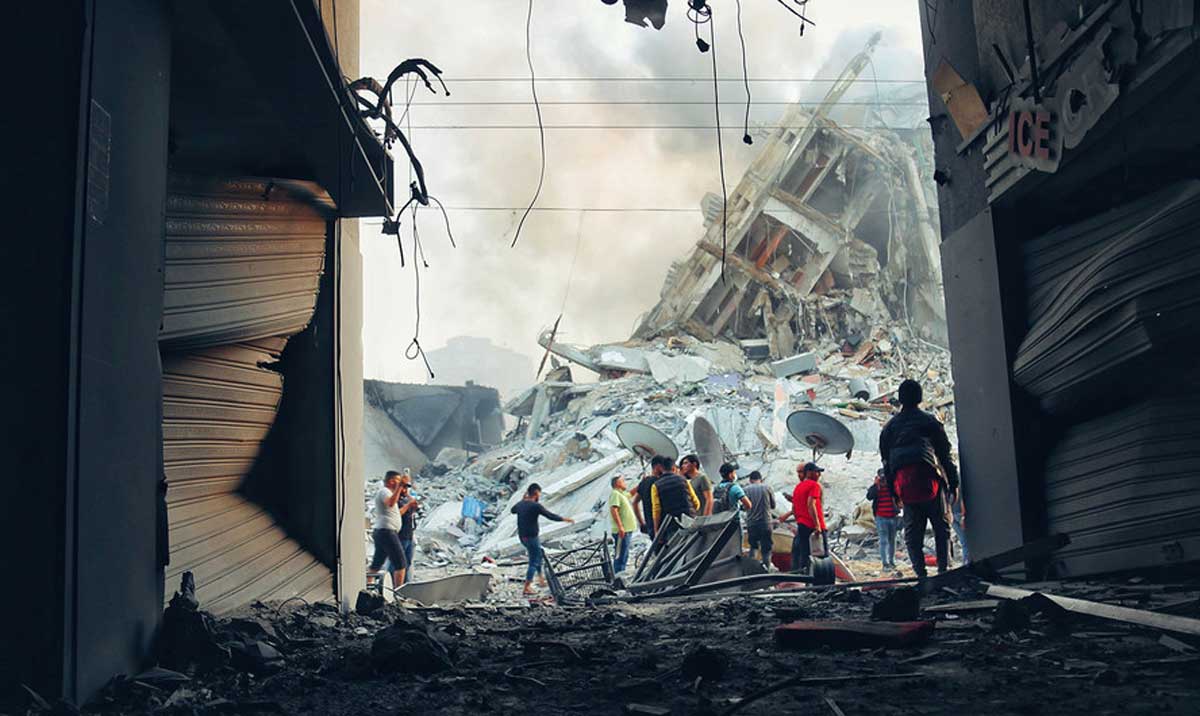 On May 22, 2021, Iran's Supreme Leader, Ali Khamenei's website, posted a congratulatory message from one of the Hamas group's leaders, Ziad Nakhaleh. In his message, Ziad Nakhaleh addresses Khamenei and says, "Qasem Soleimani's friends and brothers, especially Ismail Ghani (Iran's IRGC commander) and his colleagues, led this battle and were present with us during our recent conflict with Israel. … We pray for the preservation of the Islamic Republic of Iran and its brave soldiers."
Since the regime's establishment 42 years ago, Iran has been instrumental in inflicting war and chaos regionally. When Iran finds itself cornered and entangled with its internal problems or facing an impasse, a war or bloody conflict gets ignited by the regime to divert the Iranian people's attention. This undeclared policy of the Iranian regime frees itself from the most pressing internal issues, even temporarily.
Today's Iranian society is like a barrel of gunpowder ready to ignite. Last year, the Iranian parliament declared that more than 60 percent of Iranians live below the poverty line. According to the media close to the regime, close to 80% of the population below the poverty line this year. It is worth mentioning that Iran is one of the top 10 wealthiest countries globally, despite the challenges of the current sanctions.
This poverty is mainly the result of rampant institutionalized government corruption. According to Qalibaf, the current speaker of Iran's parliament, only 4 percent of the population is prosperous, and the rest are poor and hungry. The two uprisings of 2017 and mid-November 2019 that surprised the regime were caused mainly by extreme poverty and high inflation. The regime survived the above widespread uprisings by opening direct fire at the innocent protestors, killing more than 1500 people. There is no longer any legitimacy for the regime domestically and internationally.
The explosive barrel of the Iranian discontent is about to burst at any given moment. To delay such social eruption, Khamenei banned the import of COVID-19 vaccines from the US, Britain, and France, hoping the people will be occupied with the virus and forget about their miserable living conditions.
On the other hand, the Iranian regime is in the midst of new negotiations with the western countries regarding its nuclear program. These negotiations may force the regime to abandon its nuclear plans that have cost billions of dollars, its terrorist activities in the region, and its ballistic missiles stockpile. This retreat will inevitably facilitate the growth and spread of the uprisings and social unrest across Iran.
The Deadlock of the Regime
The regime is facing an election that could ignite the barrel of gunpowder of the Iranian society. In 1988, when Khamenei wanted to announce Ahmadinejad as the winner of the presidential ballot boxes but faced opposition from former Prime Minister Mousavi. Widespread demonstrations were ignited. The same scenario is repeating itself in this year's presidential election, where Khamenei intends to announce Raisi as the next president of Iran. There is a legitimate fear that demonstrations will ignite once again.
To avoid the happening of the same experience, Khamenei is forced to make an important decision. Like any other dictator, he pursues a policy of contraction during these challenging and crucial times, deciding to favor those loyal to him and his policies. Khamenei needs a uniform and decisive government to exert maximum repression on the Iranian people.
By disqualifying the former president (Ahmadinejad), the current vice president (Jahangiri), and most importantly, his current adviser and speaker of the two parliaments (Larijani), he has cut loose a large part of his regime. One way or another, Khamenei's contraction policy is going to weaken his grip on power.
On the other hand, the Iranian regime must comply with the West's demand for nuclear talks. In 2021, the political landscape is entirely different from 2015 in the balance of regional and global forces. The regime's regional influence in Iraq, Lebanon, and Syria has been severely weakened.
There is an explosive situation inside Iran. The resistance units spread throughout Iran after the 2019 uprising and have rapidly increased in recent months. They are spreading the message of separation of religion from the government, plus equality between men and women in a society where women do not have the right to be elected as president or a minister. The resistance units call themselves supporters of Maryam Rajavi, the Iranian regime's sworn enemy. These units can direct a massive flood of people's anger towards the Supreme Leader's establishments with every spark and explosion.
Khamenei wanted to force the West to lift all sanctions and demonstrate a show of force within Iran and the region by initiating the Gaza war. The Gaza war was intended to divert the attention from Khamenei's decisions on Iran's presidential election. In this situation, the regime wanted to break its presidential deadlock by firing rockets through Hamas and carrying out a massacre in Israel and Palestine.