Military Might: How the Caspian Greats Measure Up
This work will discuss the comparative impact the two 'greater' Caspian littorals have on global stability based on strategic objectives backed by military power and intervention. The comparison analyzes the United States, China, Russia, Iran, and Israel.
The key areas reviewed are strategic objectives, military power, military intervention, and terrorism support. The information gathered is used to create an ordering system designed to highlight each nation's impact on global stability. In assessing military might, the following military strength indicator chart was used to measure each nation's capacity. This chart should be referenced throughout:
Scoring for the ordering system was based upon a scale of one to five, with five representing the highest threat measure. In strategic objectives a score of five was the most globally assertive and intrusive nation. Military power was scored from strongest being a five to lowest being one. Military intervention was based on global intervention operations and resultant instability. In scoring terrorism, a score of five is a nation that is a designated state supporter of terrorism, either directly or indirectly. Finally, the scores were combined to determine most threatening to least threatening for global stability.
Threat Assessment Ordering System
| | | | | | |
| --- | --- | --- | --- | --- | --- |
| Country | Strategic Objectives | Military Power | Military Intervention | Terrorism Support | Impact on Global Stability |
| Russia | 5 | 4 | 4 | 4 | 17 |
| United States | 4 | 5 | 5 | 1 | 15 |
| Iran | 3 | 1 | 3 | 5 | 12 |
| Israel | 2 | 2 | 2 | 2 | 8 |
| China | 1 | 3 | 1 | 3 | 8 |
The United States outlined in its security strategy that it will lead with purpose, strength, by example, with capable partners, with all the power of the nation, and with long-term perspective. As outlined in Nabudere:
The U.S. believes that as a leader of the "Free World" it has the responsibility to ensure global peace and security and to do this, it needs to develop the resources in the entire world on a "free trade" basis. But, as we have seen, this has been achieved through manipulation and the use and threat of use of force against its weaker opponents in the Third World.
Since September 11, 2001, the United States expanded its perceived responsibility to ensure global peace. The events of 9/11 sparked the United States to embark on a 'Global War on terrorism' and the execution of this policy centered on preemptive strikes. As the undisputed world military superpower, the United States has used the preemptive strike policy since 9/11 to weaken Al-Qaeda and the Taliban in Afghanistan and remove Saddam Hussein in Iraq. However, this has protracted into a fifteen year global war which has often crossed over into Pakistan. Overthrowing Saddam Hussein has resulted in instability within Iraq with regional implications most vividly seen in the DAESH threat. Finally, the United States has implemented a highly controversial drone program to attack and kill terrorists in Afghanistan, Pakistan, Yemen, Syria and Somalia.
The strategic objectives of China revolve around regional interest. At present, China is pursuing three core security objectives in East Asia: exerting control over its near seas, promoting China-centered regional economic integration, and defending and advancing Chinese sovereignty claims. China exerts regional leverage while attempting to keep from direct confrontation with the United States. According to the military strength indicator chart, China ranks number three. China has embarked on a long military power buildup over the previous three decades. While China has steadily professionalized its army and naval forces, the emphasis has been on regional power and security. While China still relies on Russia for many key military technologies, China has made its greatest technology strides in space as outlined in Office of the Secretary of Defense:
China possesses the most rapidly maturing space program in the world and is using its on-orbit and ground-based assets to support its national civil, economic, political, and military goals and objectives. China has invested in advanced space capabilities, with particular emphasis on satellite communication (SATCOM), intelligence, surveillance, and reconnaissance (ISR), satellite navigation (SATNAV), and meteorology, as well as manned, unmanned, and interplanetary space exploration. Continued strides in space will lead to future technology advances that will benefit China's military. These advances will allow China to have less dependence on Russia in the future.
China has been involved in both maritime and territorial disputes at various times with Japan, Taiwan and the Philippines. However, China chooses to handle these disputes using "Deng Xiaoping's dictum from the early-1990s: that China should observe calmly, secure its position, cope with affairs calmly, hide its capabilities and bide its time, be good at maintaining a low profile, and never claim leadership." While China does not directly support terrorism it is guilty of supplying arms to nations that are clear sponsors of terrorism.
Russia's strategic objectives under Putin have been to regain legitimacy on the global stage. Russia's current strategy has revolved around undermining American interests and to attempt to climb back to world power status, politically, diplomatically, and militarily. Russia is the number two military power on the military strength indicator chart. Russia is not afraid to use military might to achieve its objectives. Russia continues to defy the international community with military and technological support being supplied to North Korea. North Korea has been under the watchful eye of the international community for its nuclear weapons ambitions for years. However, since it is the United States leading the effort to deter these nuclear ambitions, Russia has taken actions to assist North Korea. In addition to North Korea, Russia has also provided nuclear technology and military hardware and advisors to Iran. Russia is currently leading a coalition in Syria with its own elite special forces, Iranian Quds Force members, Hezbollah fighters and Assad's Syrian troops, all supported by Russian air power. Russia continues to embark on a global effort to reassert itself to the top of the world stage and seeks to gain international legitimacy at least on par with the United States.
To define Iran's strategic objectives it must first be understood that Iran sees itself as the leader of the Islamic Shi'a world. Iran's strategic objectives, therefore, are built around four overall objectives: export the Islamic revolution; regional dominance in the Middle East; gain nuclear weapons; and lastly overwhelming, if not outright destroying, Israel. Iran's conventional military power did not make the list on the military strength indicator chart. Jane's Defense Weekly offers this overall assessment of Iran's military:
"Iran's armed forces are limited, despite their size, by a very poor maintenance record caused by lack of spare parts and very poor training, [t]here is little doubt that, at the moment, Iran is not capable of presenting any credible external threat and conventional force projection is almost certainly limited to within its own borders."
Iran's military is old and poorly maintained and most of its conventional forces are centered on national defense via missile systems. The key to Iran's projection of power is through the desire to acquire nuclear weapons and the exportation and support of terrorism against 'enemies.'
While the nuclear ambitions of Iran have been slowed by the Joint Comprehensive Plan of Action (JCPA), the unintended consequence has been financial assistance for the possible support of terrorism:
But as those U.S. officials well know, Soleimani and a host of his Quds Force underlings and proxies are due to have international and EU sanctions lifted on their involvement in Iran's supposedly now-resolved nuclear program, thanks to the contentious, American-spearheaded Joint Comprehensive Plan of Action (JCPA), more commonly known as the Iran deal. Sanctions relief, commingled with the $150 billion "signing bonus" Iran is set to get upon implementation of the JCPA, means an inevitable cash infusion for the Quds Force, enabling it to better prop up whatever's left of the House of Assad, not to mention its other proxies, from Hezbollah to the Yemeni Houthis.
Israeli strategic objectives revolve around an aggressive defense of the state. Israel as a nation is surrounded on all sides by perceived enemy states or terrorist groups. Israel sees itself in a daily struggle for survival. Israeli Prime Minister Benjamin Netanyahu has embarked on a political propaganda campaign to gather support against Iran's nuclear ambitions and to stop the United States from signing the JCPOA. The prime minister even accepted a controversial invitation to speak before the United States Congress from Speaker of the House Boehner. This was against the wishes of the White House, which saw this move as an attempt to undermine the administration and ruin the JCPOA deal. Israel is prepared to use any measure to defend its state. While Israel ranks as number fourteen on the military strength indicator chart, in reality it is one of the most advanced forces in the world. Israel backed by the United States is easily the best military in the Middle East.
In addition to superior equipment and training, Israeli forces are proven. "Israel also has one of the region's most battle-ready armies, a force that has fought in four major engagements since 2006 and has experience securing a few of the most problematic borders on earth." (Rosen, Bender, and Macias). Israel uses its forces to intervene or conduct preemptive strikes anytime there is a perceived threat. This has included invasions into Lebanon and air strikes on suspected Syrian nuclear facilities. Israel combats terrorism daily and has been in a consistent fight since the creation of its state.
In conclusion, Russia is the most threatening state to global stability. Russia scored a seventeen, placing it two points ahead of the United States. The major difference between Russia and the United States hinged on the indirect support Russia gives to states that sponsor terrorism, support to North Korean and Iranian nuclear ambitions, and direct military interference to assist in the destabilization of Ukraine and support of Syria's Assad regime. Perhaps surprisingly, the United States scored the highest in most categories, but its high anti-terrorism agenda arguably makes the United States less a stability risk than Russia. While Iran was the leader in state support of terrorism, it is currently isolated as a regional power and severely hampered by a non-modern military. Some may be even more surprised to find China tying for last place in this assessment, but this ranking must be read with a grain of salt: two of its low scores (strategic objectives and military intervention) admittedly are fueled by an historical strategic philosophy that emphasizes stealth and subtle influence over aggressive overtness. For example, if an economic power used for military coercion factor was included in the study, China would undoubtedly score extremely high, challenged only by the United States. This is why all such studies have to be humble in the assessments made: while the information provided here is hopefully enlightening, it must never be taken as a be-all-end-all assessment of global instability and the states that act as the motor of that chaos. Nevertheless, this study shows that the Caspian 'greaters' are indeed major factors on the global stage and can choose to be either a force for good or for chaos when it comes to the ways of war and peace.
India's strategies short of war against a hostile China
Since India's independence several peace and border cooperation agreements were signed between the India and China. Prominent among them was the Panchsheel Agreement signed in 1954. A majority of the agreements were signed between 1993 and 2013. Recently genuine efforts were made by PM Narendra Modi by engaging Xi Jinping at the Wuhan and Chennai summits. But China is nowhere near to settling the border dispute despite various agreements and talks at the military and civilian levels.
After the 1962 war peace was largely maintained on the Indo China border. During the Mao and Deng era consensus building was the norm in the communist party. XiJinping appointed himself as chairman of the communist party for life. Today power is centralized with XiJinping and his cabal. Through Doklam and Galwan incidents Xi Jinpinghas disowned the peaceful principles laid down by his predecessors. China's strategy is to keep India engaged in South Asia as it doesn't want India to emerge as a super power. After solving a crisis on the border China will create another crisis. Beijing has declining interest in the niceties of diplomacy. Under Xi Jinping China has become more hostile.
China has been infringing on India's sovereignty through salami tactics by changing the status quo and attempting to own the border territory. At Galwan on Xi Jinping's birthday the PLA demonstrated hooliganism by assaulting Indian border positions. China violated the 1996 and 2005 bilateral agreements which states that both armies should not carry weapons within 1.24 miles on either side of the border. India's Foreign Minister S Jaishankar mentioned that the standoff situation with China in Galwan Valley of eastern Ladakh is "surely the most serious situation after 1962."China is constructing infrastructure, increasing forces and deploying weapon systems on the border.
Options for India
India led by PM Narendra Modi has implemented a realist foreign policy and a muscular military policy.India ended the age of strategic restraint by launching special operations and air strikes in Pakistan. Since the Galwan incident India has increased the military, diplomatic and economic deterrence against China. India is constructing military infrastructure and deploying weapon systems like SU 30 MKI and T 90 tanks in Ladakh. India banned a total of 224 Chinese apps, barred Chinese companies from government contracts and is on the verge of banning Huawei. Other measures include excluding Chinese companies from private Indian telecommunications networks. Chinese mobile manufacturers can be banned from selling goods in India.
India should offer a grand strategy to China. India has a plethora of options short of war. Future talks should involve an integrated strategy to solve all the bilateral issues and not just an isolated resolution of a localized border incident. All instruments of military and economic power and coercive diplomacy should be on the table.
Foreign Policy
China expects other nations to follow bilateral agreements and international treaties while it conveniently violates them. India should abrogate the Panscheel agreement given China's intransigence and hostility. China claims 35,000 square miles of territory in India's northeast, including the Indian state of Arunachal Pradesh. China occupies 15,000 square miles of India's territory in the Aksai Chin Plateau in the Himalayas. India's primary objective is to take back territories like Aksai Chin. While the secondary issue is the resolution of the border issue and China's support to Pakistan. India can leverage the contemporary geopolitical climate to settle all issues. India can target China's soft underbelly characterized by issues like Taiwan, Xinjiang and the economy. China raises the Kashmir issue at international organizations. As a countervailing measure India can raise Xinjiang at international organizations and conferences.
China has been militarily and diplomatically supporting Pakistan against India. Pakistan is a rentier and a broken state that sponsors terrorism. India can establish bilateral relations with Taiwan thus superseding China's reunification sensitivities. China has territorial disputes with 18 countries including Taiwan and Japan. India can hedge against China by establishing strategic partnerships with US, Australia, Japanand Vietnam.
Military policy
An overwhelming military is a deterrence for China's belligerent foreign and military policy. The 1990Gulf War demonstrated the capabilities of high technology weapon systems. As compared to China's rudimentary weapons systems India has inducted 4th and 5th generation weapons like the SU 30 MKI, AH 64 Apache and T 90 tanks. The deterrence capacity of fighter aircrafts is reduced as they cannot target China's coastlines due to their restricted range. Full deterrence can be achieved by ICBMs and nuclear powered submarines. With these weapons India can target centers of gravity like Shanghai and Shenzhen.
China is not a signatory to arms limitations treaties like Start I and Start II. China continues to expand its nuclear weapons stockpile and intercontinental ballistic missiles (ICBMs) like DF 21 and DF-26B which are banned by the INF Treaty. India is a law abiding stable democracy in an unstable region with two hostile nations on its flanks. US and Russia can relax the arms control mechanism considering India's' impeccable record on peace and non proliferation. This will allow India to buy Russian weapon systems like Zircon and Kinzhal hypersonic missiles, Topol and Bulava ICBMs and Yasen and Borey class SSBN submarines. While US can sell SSBN submarines and C4ISR gathering platforms like RC 135 and RQ 4 Global Hawk.
China remains a security threat for Asia. As China foments instability the APAC region from South Asia to South China Sea remains volatile. The Quad can be expanded to include Taiwan, Vietnam, Philippines, South Korea and Indonesia and multinational naval exercises can conducted in the South China Sea.
The enemy of my enemy is my friend. China fought small wars with India, Vietnam and Soviet Union. Vietnam defeated the PLA at Lang Son in 1979 with advanced weapon systems and guerilla warfare. India can increase militarily cooperation with Vietnam. China attacked the Soviet Union on the Ussuri river leading to heavy PLA casualties. Historically relations between Russia and India have been close. As a result of the Indo Soviet Friendship Treaty China did not support Pakistan during the 1971 war. India can enhance its military and diplomatic ties with Russia to the next level.
Strategic partnership with US
Its time for a partnership between the world's largest and the world's biggest democracies. India and the US have a common objective to preserve peace, maintain stability and enhance security in Asia. India's reiteration at leaders' level and international forums that both countries see each other as allies for stability in the APAC region is not enough. India has to go beyond the clichés of the need for closer ties.
Due to the China threat the US is shifting its military from Europe and Middle East to the APAC region.US and India can establish an Asian equivalent of NATO as China's destructive policy frameworks and threatening postures remain a strategic threat. India should enhance and deepen cooperation with the US intelligence community in the fields of MASINT, SIGINT, GEOINT, TECHINT and CYBINT. Both countries can form an alliance of democracies. If China militarily or economically targets one of the member country then the alliance can retaliate under a framework similar to Article 5 of NATO. Thus power will be distributed in the APAC region instead of being concentrated with China. A scorpion strategy will ensure that China does not harass its neighbors. The strategy involves a military pincer movement by India from the west and US from the East against a hostile China. India can conduct joint military exercises with the US in Ladakh. China cannot challenge Japan and Taiwan due to the US security agreements with these countries.
Conclusion
The world has entered the age of instability and uncertainty. The 21st century is characterized by hybrid warfare through military and coercive diplomacy. South Asia is not a friendly neighborhood where peaceful overtures lead to harmonious relations. China is a threat to India even in the context of a friendly relationship. Diplomatic niceties have no place in India's relations with China. India can impose costs on China which can be more than the benefits offered by normalizing relations. The application of measures short of war without engaging the PLA will reap benefits. India can fulfill its national security requirements and global responsibilities through a grand strategy.
A policy of engagement and deterrence is crucial against an antagonistic China. While India attempts to develop cooperative ties with China it will need to continue to enhance and implement its military and coercive diplomatic strategies. China does not represent a direct military threat to India but at the same time one cannot deny that challenges remain.
COVID-19 and Challenges to the Indian Defence Establishment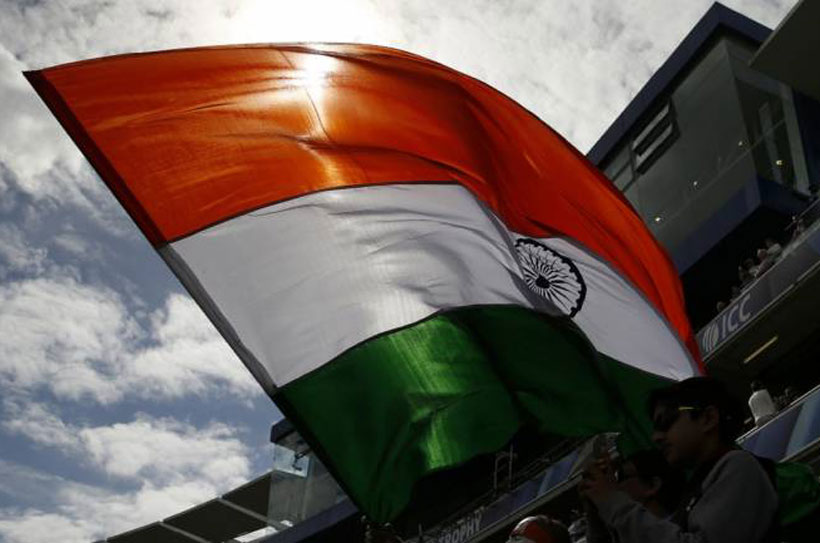 The COVID-19 pandemic has created an uncertain situation all over the world. It is defined as the greatest challenge faced by the world since World War II. At a certain point, the pandemic had forced world governments to announce lockdowns in their respective countries that led to more than half of the human population being home quarantined. Since then, social distancing, travel bans, and cancellation of international summits have become a routine exercise. Most sectors such as agriculture, health, education, economy, manufacturing have been severely hit across the globe. One such sector which is vital to national security that has been impacted due to the pandemic is defence.
The effect of influenza and pneumonia during WWI on the US military was huge. The necessity to mobilise troops across the Atlantic made it even ideal for the diseases to spread rapidly among the defence personnel and civilians. Between mid-1917 and 1919, the fatalities were more so due to the disease than getting killed in action. Due to COVID-19, there have been many implications within the defence sector. Amid the ongoing transgressions in Ladakh, it becomes imperative to analyse the preparedness of the Indian defence establishment to tackle the challenges at hand.
Disrupting the Status Quo
Many personnel in the Indian armed forces have been tested positive for COVID-19. This puts the operational capabilities at risk. In one isolated incident, 26 personnel of the Navy had been placed in quarantine after being tested positive for COVID-19. The French and the Americans had a great challenge ahead of them as hundreds of soldiers were getting infected onboard their Naval vessels. Furthermore, the Army saw some cases being tested positive as well. In one such incident, the headquarters of the Indian Army had to be temporarily shut down because of a soldier contracting the virus. These uncalled disruptions are very dangerous for our armed forces. These disruptions challenge the recruitment process and training exercises.
Since the Indian Army has been involved in quarantining tasks, this exposes the personnel to the virus. As a result of this, the first soldier was tested positive on March 20 in Leh. Among them, those who work as medical personnel are even more exposed to the virus. In order to enforce damage control to the operational capabilities, the Army made sure that the non-essential training, travel, and attending conferences remained cancelled. They called off any foreign assignments and postings for the time being. The Army also made it a point to extend leaves for that personnel who were already on absence. This was a major preventive measure adopted to prevent further infection.
As a result of the lockdown that had been imposed nationwide, the defence services were forced to temporarily stall all the activities that relate to soldiering during peacetime. These activities include training, pursuing professional qualification, fitness tests and regimes, equipment maintenance such as unit assets and stores, up-gradation of the cadres among others. Since the Indian Army boasts of a force that has signed up voluntarily to guard the borders, most of the troops are away from their families, which makes it even more difficult during the times of crises. The mega biennial naval exercises scheduled to be held in Vizag were cancelled due to COVID-19. A total of 41 navies were planned to be a part of the joint exercises called MILAN. The Service Selection Board (SSB) training and the recruitment process have been put to a halt as well. This will severely impact the intake process for this year.
Handling Biohazards
The Army's capable of operating in a Chemical, Biological, Radiological and Nuclear (CBRN) environment and has sufficient equipment like infantry vehicles, helicopters and tanks which can operate without any hassles. Since instances of chemical warfare have been witnessed in West Asia and other regions in the last two decades, the focus of the Army has been on that and not on biological warfare. Most Armies believe that bio-weaponry is still fictional and won't come into play any time soon. Naturally, due to this mindset, most Armies are not capable of handling biohazards. This is a major setback in the time of COVID-19 and has to be addressed.
Riding Down the Slope
Since the outbreak of COVID-19, the Indian economy has been nose-diving day by day. This is some bad news for the defence sector since the military spending will possibly be reduced as a result of the slowdown. According to the International Monetary Fund (IMF), India's GDP will grow at 1.9 per cent. This is one of the lowest in the history of post-independent India. Allocations and spendings will naturally take a hit and will take a long time to revive again. Defence manufacturing will also face a setback and discourage indigenous players who are looking at getting involved in the manufacturing and innovation sector. MoD has already received the Ministry of Finance's circular that called for the defence spending to be limited to 15-20 per cent of the total amount allocated. This will ensure that the defence budget is not the priority for the finance ministry. A gap of Rs. 1,03,000 crore has been highlighted between the requirement and the allocated money. More than 60 per cent of this allocated amount anyway goes towards paying salaries and pensions. This means that the modernisation efforts will face a major slowdown in the next two years. Defence procurement is already difficult due to the bureaucratic hurdles, now the monetary crunch only adds more woes.
Moreover, Defence Minister Rajnath Singh had announced earlier that more than 9,000 posts belonging to the Military Engineering Services (MES) will be abolished in the said industrial division. The reason cited was that this would bring about a balance to the expenditure. Due to the lockdown, the military development has taken a hit and has seen a decline in the production of freights. As of now, there is no manufacturing that is ongoing as far as fighter planes or aircraft, in general, is concerned. Some of the signed defence deals and contracts are said to be reviewed due to the financial crunch. India's defence budget is expected to see some cuts due to the economy slowing down. The pandemic has worsened this even further. There is already an existing order to cap the spending for the first quarter of this fiscal year. Most of the payments that are being disbursed is largely that of paying for the existing contracts. This will diminish any scope for procurement of newer defence equipment that helps in modernising the armed forces in the long run. According to a report, it says that the Ministry of Defence is looking at a savings of anywhere between Rs. 400 and 800 billion in the 2020-21 financial year. To quote Yuval Noah Harari from his recent article in the Financial Times would seem relevant in this case, "Many short-term emergency measures will become a fixture of life. That is the nature of emergencies. They fast-forward historical processes. Decisions that in normal times could take years of deliberation are passed in a matter of hours." India has displayed the significant political will to make impactful decisions during the pandemic. The question is, how far and how soon can we push ourselves to be prepared on all fronts?
Rafale deal: A change in aerial balance in South Asia?
The induction of the first consignment of five Rafale jets in the Indian Air Force inventory is considered to be a game-changer in the aerial balance of the South Asian region. A multi-billion-dollar package will be beneficial to increase the air prowess of Indian Airforce. While equipped with weapons of tangible accuracy including long-range SCALP and Meteor missiles, it will be able to hunt any target with accurate precision. The arrival of French-made engines has concerned neighboring Pakistan and China due to its high accuracy of conducting sea and ground attacks.
The experience of operation 'Swift Retort' and Chinese intrusion in Ladakh, compelled New Delhi to introspect the efficiency of IAF in any major or minor engagement in the future. The deal to acquire Rafale fighting jets to plug the loopholes in the aerial power of IAF was inked in September 2016. This induction is meant to enhance the Indian Air force's operational capabilities and will also assist it to overcome the technological disparity with the US manufactured Pakistan's F-16 and Chinese Chengdu JF-17 thunder. However, the task for PAF to restrict IAF moves in the future has become more challenging. Despite its competence and better training of its personals as compared to IAF the air superiority is still not guaranteed if the technological gap between IAF and PAF gets wider. Notably, it's hard to assess the proficiencies of one jet over another because the 'man behind the machine is more critical'.
Rafale is a twin-engine Medium multi-role combat aircraft (MMRC) whose design instigate from Dassault Mirage with an up to date frame of the 1990s, already used by the French Navy and air force as well as by Egypt and Qatar. Furthermore, these jets were also engaged in combat missions in Afghanistan and Libya where they demonstrated a high proficiency. Whilst JF-17 thunder holds a conventional design originating from Mig 33 having an airframe of 1980s and it also demonstrated its capabilities in PAF's Operation "Swift Retort".
In an overall assessment, JF17 is a lightweight, conventional, fuel-economical, and cost-effective jet aircraft. The most momentous factor in JF17 thunder is it's beyond visual range capabilities and integration of AESA radar that will not only allow detecting the wide-ranged targets but also to detect and lock multiple targets instantaneously. Meanwhile, it is less disposed to jamming and leaves a low sign to radar that makes the detection of fighter difficult hence increasing its reliability. Moreover, a crop numerical advantage and training aptitude due to the use of a similar platform and its cost-effectiveness makes itself a suitable aircraft for the Pakistan air force. Similarly, the ability of any up-gradation domestically for JF-17 also increases the feasibility of this aircraft, while Rafale lacks this opportunity because Indians lack the platform that can guarantee any domestic up-gradation for Rafale. Generally, Dassault Rafale is advanced in airframe, delta wing Canard design, semi stealth specter to counter threats as well as MBDA meteor that makes it a very affluent fighter with a high operational cost.
Rafales are considered superior over existing fighter jets present in PAF inventory and with the advanced technology they will relish an edge over Pakistani jets. But in case of any aerial engagement on Pakistani soil, Experts orate that in such a scenario Pakistani fighters will enjoy an edge due to its enhanced Air defense ground environment (ADGE) and also a window will remain open for PAF that when and where to carry out a counter strike as it did during operation 'Swift Retort'. In such case, Indian numerical advantage and war resilience will be of less significance because these factors are relished by the party having a counter-strike option and that party will decide that how much allocation of resources is needed to engage for a mission after having a careful assessment of adversary's air defense capabilities.
It's also important to know that PAF and IAF can carry out surprise air raids nearby to the international border in peacetime without the probability of interception by adversary radars. Neither sides have the strength and capabilities to maintain 24/7 air surveillance across a 3323-kilometer long international border. Hence it's also necessary for Pakistan to counter or deter any kind of surgical or tactical strike in the future. But the concern is still there that after the Balakot experience will India be deterred for conducting similar strikes in the future?
While viewing this scenario and having an experience of Balakot episode, PAF efforts to enhance its capabilities of airborne intercept radar and BVR missiles in JF-17 thunder's fleet are noteworthy. However, PAF should pursue an up-gradation on its existing F16 squadron. The presence of Rafale and S-400 air defense system will be challenging for PAF to retaliate, but the Indian S-400 and Rafale jets can't shield the whole international border so the PAF needs a careful assessment to choose the targets that are not under the umbrella of S-400 or the access of Rafales while keeping in mind not to carry out an action that can trigger the adversary towards any escalation.
In a nutshell, the arrival of French-made engines equipped with long-range SCALP and meteor missiles having high precision is not only beneficial for Indian air prowess but it has also concerned its neighbors notably Pakistan for countermeasures. The experience of Operation Swift Retort and the recent military standoff in Ladakh has compelled New Delhi to modernize its Soviet-era air force by the induction of Dassault Rafales that will provide IAF an edge over the existing fighter jets in PAF's inventory. However, the crop numerical advantage and training aptitude due to the use of a similar platform increases the feasibility of JF-17 thunder in PAF's inventory. Hence in case of any aerial engagement in future the numerical advantage will be of more concern as 100+ JF-17 thunders will relish an edge over 36 Rafales and PAF will have the option of counterstrike that when and where to carry out a retaliation after carefully assessing the adversary capabilities in light of S-400 air defense system and Dassault Rafales. Hence Rafale jets have air superiority over existing Pakistani fighter jets but it can't alter the aerial balance in South Asian region unilaterally.