The Islamization of Thailand
The perceived relative homogeneity of Thai culture and society is being challenged on multiple fronts today. So much has been said about the socio-economic division within Thai society, epitomized by the 'red' verses 'yellow' shirt movements, and political outcomes over the last decade and a half.
However very little is said, publicly anyway, about the growing influence upon Thai society, that Thailand's Muslim population is now projecting at many levels.
The current Muslim population of Thailand is between 5-6%, depending upon which set of statistics you consult. This consists of a number of dispersed ethnic groups throughout the country. About 18% of Thailand's Muslims live within the Southern provinces of Songkhla, Satun, Pattani, Yala, and Narathiwat, who are primarily of the Malay, Javanese, and Acehnese origins, agricultural based, that practice the 'Malay' culture. These groups are domiciled around what was the former Greater Petanni Sultanate, that came to being around 9th Century, and was annexed by Thailand in 1909 from British influence.
Along the West and East Coasts of the Peninsula across Trang, Krabi, Phuket, Ranong, Nakkon Si Thammarat, and Surat Thani, are a mixture of Sea Gypsy, Thai, somewhat intermarried with the ancestors of Arab and Pakistani traders of the past. These groups were once primarily fisheries and agricultural based. Unlike the Petanni group who still keep a strong 'Malay' identity, this group primarily communicate in Thai and have on the whole integrated well with Thai society.
In other provinces, descendents of immigrants from the Rohingya in Myanmar, the Cham from Cambodia, Pakistanis and Indians from South Asia, and the Hui from Yunnan, China in Northern Thailand. A group of Muslims from Persia and Arabia engaged in trade and commerce, migrated to the old Ayutthaya Empire, and integrated with the nobility of Thai society at the time, and are still well integrated today. The rest of Thailand's Muslim population is made up of a growing number of converts from those who have worked overseas.
Most Muslims in Thailand are Sunni following the Shaffie school, although there are a small number of Hanafi, and Shiites around the Thornburi area. Small deviating groups like Al-Arqam banned in Malaysia, flourish in Thailand.
Military rule tended to repress the Muslims in the South for some years, where Thai authorities liked to scapegoat and blame all Muslims for the troubles in the south. However Royal patronage of Islam due to the insurgency has given Islam much more exposure. The image of a Muslim as a dark skinned Southern 'khaeg' has radically changed in Thailand. Consequently there is now much less employment discrimination against Muslims today and a number of Muslims have held high offices in government, police, and the military.
Islamic affairs are coordinated by the Central Islamic Council of Thailand which has five councilors appointed by the King. This body links the Government and Islamic communities, where education, the construction of mosques, pilgrimage to Mecca are assisted.
Under the Central Islamic Council are provincial councils. Today there are 38 provincial Islamic committees nationwide, which govern many local Islamic issues within their respective communities. Many committees operate Islamic schools which teach both the national and Islamic curriculum. There are a number of Ulama who tend to come from a select number of well known families within the various Muslim communities around Thailand. These families often operate private Madrasas (Islamic schools), some teaching both curriculum and some teaching only the Islamic curriculum. Some families operate Pondoks, numbering over 1,000, which just teach Islam. This is particularly the case in Nakkon Si Thammarat, where this generational heritage is very strong. The descendents of early teachers are still community leaders like the former ASEAN Secretary General Dr. Surin Pitsuwan .
The traditional Ulama in Thailand have great influence over how Islam is interpreted within their respective communities, where this tends to be a force for fragmentation rather than Ummah cohesion. As a consequence Thai Muslims don't speak with one unified voice in Thailand, and there is very little consensus over many issues.
The various Thai Muslim communities are very distinct from each other.
Most Ulama in Thailand have only undertaken Islamic studies at college or university and tend to take a conservative Islamic perspective about social issues. This is even more so in the 'Deep South' where issues of Malay language, conflicts between civil and military policy, and 'outsiders' have led to the perception that the Central Government in Bangkok is intent on having a 'war' with Muslims, through 'Siamization'.
Thus through the Ulama system and issues of the 'Deep South' a very conservative approach to Islam is accepted, with suspicion about anybody bringing 'outside teachings'.
Muslims in Central Thailand on the other hand, especially around Bangkok, appear to be much more progressive and open to exploring integrative ideas that lead to community evolvement and assimilation with the rest of the Thai community. This is also the case in the young urban population, who are very tolerant and tend not to follow the taboos of their 'Malay' counterparts in Malaysia. In Thailand, non-Muslims are welcome into mosques, and it is very common for Muslims and non-Muslims to carry on friendships and dine out together.
There are signs of a deeper Islamization all over Thailand, from the shopping centres where you see many more women wearing Islamic dress, to the landscapes of towns and cities where many new mosques and Islamic schools can be seen springing up. Many Muslim households display Arabic verses of the Al Quran outside their homes. Some of these influences like in Chiang Mai has very old historical roots, however in other places, a very noticeable increase in Muslim presence can be felt with Muslim restaurants appearing to cater for new Muslim settlers in many areas.
From the business perspective, Thailand has become very innovative within the commerce sector through the development of 'Halal' tourism, 'Halal' hotels and resorts, Islamic banking, Islamic micro-finance, 'Halal' housing and condominium projects, as well as food and beverage products. There is a general awareness developing among Muslim entrepreneurs about ethical business opportunities, utilizing the 'Tawhid' as an ethical business model.
The 'deep south' as it is known by Thais has thriving market and trade economies in the major towns of Petanni, Yala, and Narathiwat. The author on a recent trip through the area found markets open very early and thriving with trade. Entrepreneurship and small business seemed to be very buoyant, even with warnings from various quarters not to go there.
Professor Winai Dahlan, the founder and director of the Halal Science Centre at Chulalongkorn University has developed a complete Halal logistical tracking system and protocols called Hal Q, which has not just been widely accepted by Muslim businesses in Thailand, but has been taken onboard as an industry standard by many multinational food manufacturers in Thailand. In addition, many Arab countries have also adopted this system and come to Thailand for training on Halal logistic management, putting Thailand more than a decade in advance of any system Malaysia has to offer. This has enabled Thailand to become one of the foremost Halal food manufacturers in the region today.
The Islamization of Thailand is being pushed through demographic changes. Muslim parents are having more children than their non-Muslim counterparts today in Thailand, and this is shifting the population balance towards a higher percentage of Muslims. This is particularly so in the rural areas of the 'deep south'. To some extent this appears to be under the official radar. However some websites now report the Muslim population in Thailand to be as high as 10%.
The growing percentage of Muslim population within Thailand will have a number of effects upon Thai society over the coming years. Just as the South was Thai-ized in the period 1902-1944, now Thailand is being Islamized in a way never seen before.
The Thai-Muslim sense of identity will need accommodation within existing narratives of what is 'Thainess' today. "Thainess' will have to allow some plurality in the future. Although as mentioned before, the younger generation of Muslims see themselves as Thais, it is the small extreme groups that will put pressure for new dualities of 'Thainess'.
One can see an acknowledgement of this by the Thai army in their signs outside military bases in the south. Signs outside military bases once said, "For Country, Religion, Monarchy, and People". Now they read "For Country, Religions, Monarchy, and the People".
However the road to these accommodations will be a rocky one due to the long historical struggle in the south. The conflict is between a number of 'separatist groups' and the government. Various interests have painted this as a religious based conflict, especially with the attack upon monks and Buddhists over the last decade. However history shows that this struggle is more about ethnic identity, than Islam, where many leaders of these 'separatist groups' have called themselves 'Bangsa Petanni', rather than Muslims. Internal interests and outside interests like the United States have tried to widen the perspective of the Southern problems, which thankfully have been rejected by various Thai Governments over the last few years.
The Islamization of Thailand represents just as a challenge as the rich and poor divide of Thailand, which has had such a profound influence on the political scene over the last decade. Discussion of Islamization of Thailand has been generally suppressed, except within the higher circles of power. Great changes in Thai society are inevitable in the near future, due to the Islamization of Thailand.
Japan's involvement in Myanmar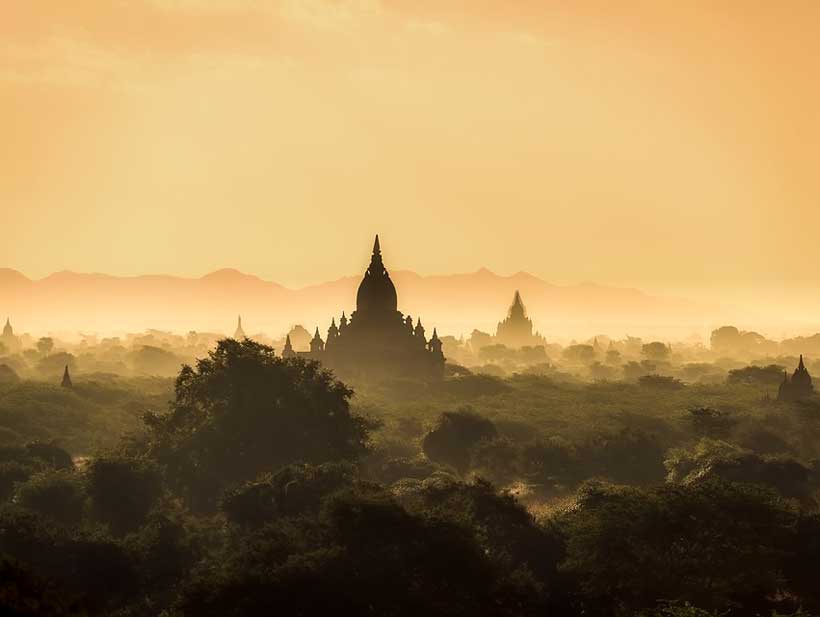 After the civilian-democratic transition in Myanmar, the western sanctions on trade and investment in the country were lifted. This led to a huge inflow of foreign direct investment in key infrastructural sectors and energy sector because of the nascent stage of economic progress in the conflict-torn country. Regional giants like China and Japan as well as ASEAN countries have been increasing their economic aid, assistance and cooperation with the country notwithstanding the humanitarian concerns raised by international community. The Chinese involvement in the region, especially its investment in big infrastructure and energy projects in Rakhine province have been a subject of international deliberation and criticism. However, Japan too has been competing with China to check its hegemonic ambitions under the One Belt One Road initiative. Consequently, it has been increasing its existing economic cooperation and financial investment in Myanmar since 2012. Japan's overall investment pale in comparison to that of China (which over the past 30 years has invested, while it did peak to 1.48 Billion USD in 2017. As of July 2018, Japan was number 10 in terms of investment, while China was number 1.
Japanese involvement in Myanmar has various layers; investments in infrastructure projects ( a strong example being rail system in Yangon), Thilawa SEZ Project, (Japan's Industrial Decisions firm as well as Marubeni are involved in two coal projects, as well as assistance in capacity building. Significantly, a survey last year revealed that Myanmar population prefers Japanese because investments have resulted in job creation, and assistance to small and medium enterprises. This is also because of the generous loan agreements and economic grants that Japan has made while having a balanced relationship with the erstwhile Junta and the resurgent democratic polity. Resentment against China is not restricted to Myanmar, but has been evident in Africa, South East Asia and even South Asia. The phenomena of Debt Trap Diplomacy has accentuated it as China takes back every last penny and that too at prohibitively high rates.
Japan's involvement in Rakhine State
While Myanmar has been showcasing the Thilawa SEZ (49% is owned by JICA and three Japanese banks) as one of it's successes. Japan has been pro-actively involved in development of the Rakhine State (while the state is rich in natural resources, a significant percentage of population is below the poverty line). Foreign Minister visited Japan twice last year and in January 2019, Ms. Toshiko Abe, State Minister for Foreign Affairs visited Republic of the Union of Myanmar and issues pertaining to the Rakhine State were discussed. During her visit to Japan in October 2018, Aung San Suu Kyi had praised Japan for being understanding towards Myanmar's stand on the Rohingya issue. While Aung San Suu Kyi has been facing widespread criticism for her lacklustre and indifferent approach towards the grave human rights violations against rohingya population, she has been seeking support of the investors like Japan to emphasize the fact that Myanmar being a young democracy can not take decisive action against these violations and acting against military establishment would imperil the stability of democratic government. Nevertheless, Tokyo has been providing noteworthy assistance in state capacity building and economic revival of the Rakhine state. Only recently, the Japan International Cooperation Agency [JICA], and the Japan External Trade Organization [JETRO organized the Rakhine State Forum (February 21-23,2019). State Chancellor, Aung San Suu Kyi, made it a point to mention both these organisations during her address.
While China has invested in Rakhine State. A pipeline which commences from Kyaupkyu in Rakhine and extends till Yunnan Province in China, was inaugurated in April 2018 and China has also tried to play a role in resolving Rohingya Crisis. Tokyo's approach towards Rakhine has been far more holistic. Japanese Envoy in an interview to the media, stated that the only way out was all round development – which included economics and politics. The Envoy also said that they would try to draw more investment
In 2018, Japan had announced assistance of over 20 Million USD for the conflict torn region. The Government of Japan and eight United Nations Agencies also signed a US$ 37 million value agreement to implement humanitarian and development projects in Shan, Kachin and Rakhine States.
While Japan is playing an important role in ensuring that Myanmar looks beyond China, it will also need to play a role in convincing Suu Kyi to adopt a different role towards Human Rights Issues and avoid curbs on the press (last year two Reuter's journalists were arrested). While Suu Kyi has been trying to obfuscate, this will not be possible in the long run. The widespread concerns about the ongoings in Myanmar have a huge negative associative value for foreign investors who otherwise view an exceptional economic advantage in this highly under-developed and naturally endowed region with cheap labour. The fact, that some European companies have begun to exit from Myanmar, as a result of the Human Rights violations and EU is has threatened to withdraw the GSP is a strong reiteration of this point. Since investment inflows have a positive network effect that goes beyond geopolitical rivalries, it is important for the existing investors like Japan to urge the Myanmar goverment to take robust action to hold human rights violators accountable. This would go a long way in ensuring the sustainability of economic leverage that Myanmar possesses and lead to a paradigm of socio-economic stability in the region. Given the fact, that Japan, a democracy, is one of the key players in promoting the idea of a 'Free and Open India Pacific' (to check China's rise) it is in a good position to do so. Myanmar will need to decide which path it needs to take – that of other authoritarian states in the region – or of a robust democracy, Japan can play an important role in the same.
*Prannv Dhawan leads the India Pakistan Research Project at the Council for International Relations and International Law. He is also a BA LLB Hons student at the National Law School University, Bangalore.
Take me to Patpong: The forgotten women of Thailand
One of the perks of going abroad and studying in many schools is that I have friends from many nationalities, backgrounds and interests, the privilege to welcome them here in Thailand. Sometimes too many faces and hair colors walk through my house at once that I joke I should receive a recognition from the Tourism Authority of Thailand.
Not only is it a great way to understand the multiculturalism, it is also a good way to know more about your home country.
Amongst the usual to-do-list includes Grand Palace, Elephant Riding and Jim Thompson. Then came a highly educated, wealthy and a white male friend. He wanted nothing more than having a glimpse of Thailand infamous red right district, Patpong: "If I didn't get to see Patpong, my friends would have thought I never made it to Thailand."
Seriously?
He is not alone.
Million of men – not exaggerated – travel through Thailand each year for sex, erotic pleasure and adult entertainment. The demand for sex industry is not just high but quintessential for Thai tourism.
Of course, there is no official records of how many came for paid sex in Thailand. There is no official record of how many women sacrificed their bodies, hearts and souls to be someone sex toys so that they can make ends meet. There is no official record of how many of those women suffer and die from sexual transmitted deceases brought to them by men of different colours, backgrounds and nationalities.
There is no official record of anything.
Why?
Because according to the state perspective – these women do not exist. They are illegal workers of the underworld business.
Not only are they the destination for a lot of tourists, but they are also the contribution of underground world – where officials take unofficial numbers of brides so these parlors can run their business in the open – illegally, of course.
They have no access to official state facilities that will make them parts of the citizens.
How double standard?
Being a buddhist country, sex industry is a sin. But being a hypocrite state, the Thai state has benefited significantly from the pain, suffering and death of these prostitutes.
Welcome to the land of smile.
The election is coming up. If politicians are lacking of idea of what to do with this country, perhaps it is time they take a serious look to the lives and despair of the most excluded and underserved group of the population.
On the international woman's day, it is the time to recognize of those "hookers" who make so many men happy. It is the time to realize that despite their plight, they are a part of our society. International woman's day is not just about CEO on Forbes. It's about every woman live. Because everyone matters.
Prostitutes or not, I wish every woman a happy day.
US-Vietnam economic relations: The China factor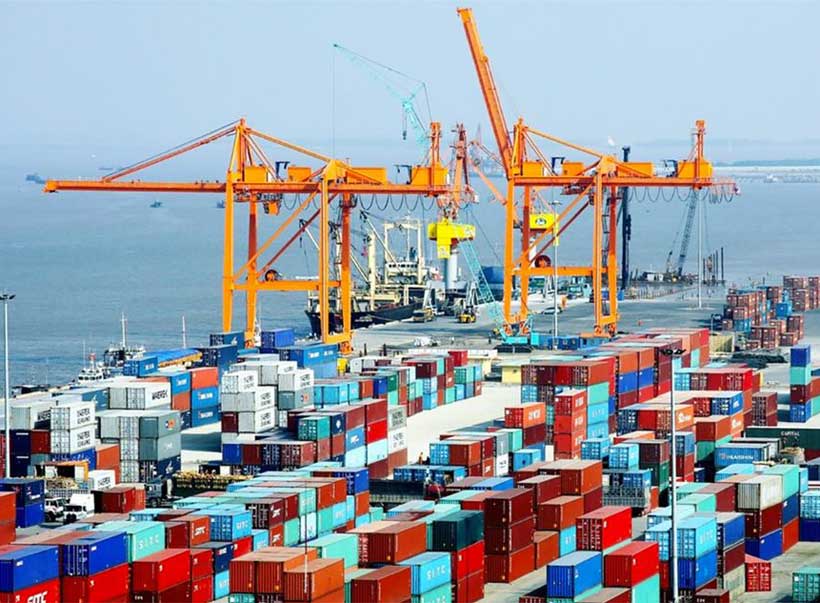 While addressing a joint Press Conference at Hanoi, after his summit, with North Korean Leader Kim Jong Un, US President, Donald Trump spoke not just about the Summit, but also the current state of US-China relations. Trump criticized his predecessors, for not doing enough to address the trade imbalance with China, while also making the point, that he was all for China's economic progress and growth, but not at the cost of the US.
If one were to look beyond the Summit in terms of the US-Vietnam economic relations, top US companies – Boeing and GE electric sealed some important deals.
Given the focus of Trump's visit (which was the Summit with North Korean leader) perhaps these deals did not draw the attention they ought to have. The fact is that the US has begun to recognise Vietnam's economic potential, as well as geo-political significance in Asia. This paper will give a backgrounder to Vietnam's economic growth story in recent years, some of it's key strategic relationships and then examine the nature of the China-US-Vietnam economic triangle.
Vietnam's growth story: The key reasons
There is absolutely no denying the fact, that Vietnam has emerged as an important engine of economic growth within Association of South East Asian Nations (ASEAN) region in general, and has been able to emerge as a top performer within Cambodia, Myanmar, Laos, Vietnam (CMLV) bloc in particular Economic reforms (doimoi) began over three decades ago in 1986. In recent years, some of the key factors which have driven Vietnam's growth story, especially its success in drawing FDI are; a large labour force (57.5 million), lower wages for workers (there are varying estimates, but the wages of production workers are estimated at around 216 USD, monthly, and this is half of what labour would charge in China). Electricity too is way cheaper in Vietnam than other competitors in the ASEAN region. As of June 2018, Vietnam charged 7 U.S. cents per kilowatt hour, while the cost of electricity in Indonesia was 10 U.S. Cents, and Phillipines charged nearly thrice the amount — 19 U.S. Cents.
If one were to look at the growth and FDI figures, they are a clear reflection of Vietnam's success. In 2018, Vietnam's growth rate was estimated at a little over 7% (7.08) this was the highest in 11 years. Disbursed FDI into Vietnam was estimated at19.1 Billion for the year 2018 (disbursed FDI for three years was estimated at well over 50 Billion USD). Total FDI for the year 2018 was estimated at 35 Billion USD. Japan with over 8 Billion USD was the single largest investor in 2018. Other countries which have a strong presence in Vietnam are South Korea and Singapore. China is the 7th largest investor in Vietnam. One of the major attractions apart from the economic potential is the country's location (it is easier to expand to other countries like Myanmar, Laos and Cambodia)
As a result of growing consumer demand and increased tourism, revenues from Retail Sales and Consumer Services and Travel and Tourism also witnessed a significant increase in 2018. Revenue from retail services was estimated at over 190 Billion USD, while from travel and tourism was nearly 2 Billion USD. The increased revenue from travel and tourism it is driven by the rise in tourism in 2018 (almost 20 percent)
Vietnam has close trade relations with both China (Vietnam is China's largest trade partner in ASEAN) and US. Bilateral trade between both countries for the period January-November 2018 was estimated at 97 Billion USD, though this was heavily skewed in favour of Beijing (the total trade deficit was over 20 Billion USD). In the case of US-Vietnam trade, it is heavily skewed in favour of Vietnam (US runs a trade deficit of over 25 Billion USD).
Strategic Importance
Vietnam's strategic importance is also increasing. Even before the recent Trump-Kim Jong UN Summit, Vietnam has hosted a number of important events in recent years such as the Asia Pacific Economic Cooperation meeting in 2008 (in Hanoi) and in 2017 (in Danang), the high-powered World Economic Forum in 2018, and frequent ASEAN summits.
It is strengthening defense and security ties with Japan, US and India in recent years. One of the key reasons for this pro-active strategic outreach is the China factor.
During former Vietnam President, Truong Tan Sang's Japan visit, both sides issued a joint statement which referred to the need for upgrading the bilateral relationship to an "Extensive Strategic Partnership for Peace and Prosperity in Asia'. The joint statement made references to closer security cooperation, the joint statement made mention of Japanese assistance for capacity building of it's maritime enforcement agencies. Both sides also reiterated their shared opinion on the South China Sea Issue as well as denuclearization in North Korea. In July 2018, Japan and Vietnam held the 6th Defence Policy Dialogue (this was co-chaired by Deputy Defense Ministers of both countries. In September 2018,a Japanese Maritime Self-Defense Force (JMSDF) submarine Kuroshio docked at Cam Ranh International Port in Kham Hoa on September 17. While security cooperation has been increasing in recent years, this development emphasized the increasing convergence of both sides on important geo-political issues. Japan has also been batting for greater Japan-Vietnam cooperation in the context of the Indo-Pacific. The Japanese PM, in an interview, in February 2019 reiterated the need for a stronger Japan-Vietnam partnership for pushing forward the idea of a 'Free and Fair' and 'Open' Indo-Pacific.
Vietnam has also been bolstering strategic ties with the US. In July 2017, Washington and Hanoi conducted the 8th Naval Engagement Activity. The United States is also providing support for Vietnam's participation in UN peacekeeping operations. In 2018, more than four decades after the end of the Vietnam war, US Navy aircraft carrier USS Carl Vinson arrived in the city of Danang a key battle ground during the war. This was an important step in the context of strategic cooperation between both countries, but to send a message to China that the latter's militarization and aggression over the South China Sea issue will not be taken lying down.
Vietnam is also enhancing security ties with Japan and India. During his visit to Vietnam in 2016, Indian PM Narendra Modi had offered a credit line of 500 Million for defense cooperation. During Vietnamese President Tran Dai Quang both sides resolved to work jointly for a 'free and prosperous' Indo-Pacific.
While Vietnam has been strengthening it's strategic ties with the above countries, it has been a tad cautious with regard to the Indo-Pacific narrative and has said that was against any military alliance as this would have an adverse impact on security in the region.
US-Vietnam relations
If one were to look at the trajectory of US-Vietnam relations (which were influenced by the baggage of the war) have steadily increased over the past two decades. Both sides have made efforts to put behind the acrimony arising out of the Vietnam war – though this is extremely tough given the fact that was amongst the bloodiest conflicts of the 20th century. Some important steps were taken in the 1990's during the Presidency of Bill Clinton. In 1994, US lifted the trade embargo against Vietnam. A bilateral trade agreement between both countries came into being in 2001 after it was approved by the US Congress as well as the Vietnamese National Assembly.
During the Obama Presidency again crucial steps were taken to strengthen the economic relationship. The Trans Pacific Partnership (TPP) signed in 2015 for which Obama pushed would have benefited Vietnam immensely as the South East Asian Country would have gained preferential access to US market.
President Trump did make the massive trade deficit with Vietnam an election issue, and US exit from TPP was a setback but a number of important developments have taken place in the context of US-Vietnam bilateral ties. In May 2017, during the Vietnam President's, Nguyen Xuan Phuc visit to the US, deals worth 8 Billion USD (two major US companies were Caterpillar and General Electric) were signed between both sides. Trump mentioned the US' trade deficit and hoped to balance that over a period of time.
While addressing the APEC Summit in November 2017, the US President had a word of praise for Vietnam's economic progress:
….' Vietnamese economy is one of the fastest-growing economies on Earth. It has already increased more than 30 times over, and the Vietnamese students rank among the best students in the world..'
China-US-Vietnam triangle
After the China-US trade wars many argued, that Vietnam could be the biggest beneficiary. So far, Vietnam has benefitted (export orders to certain sectors have witnessed a rise) but not in a dramatic way (some companies are likely to relocate from China with Vietnam being a possible choice, but current evidence suggests that this has not happened on a large scale.
Deals signed during Trump's Vietnam visit: How China has sensed an opportunity
As mentioned earlier, during the US President's Vietnam visit a number of significant deals were signed. Viet Jet will buy 100 Boeing 737-Max jets and 215 GE/CFM joint venture engines, Bamboo Airways (a start up owned by Hanoi-based conglomerate FLC Group) is buying 10 Boeing 787-9 jets.
U.S.-based aviation technology company Sabre also inked a deal with the flag carrier Vietnam Airlines. The deal estimated at 300 Million USD is supposed to help Vietnam Airlines in upgrading its digital abilities, and to achieve its aim of becoming a digital airline by 2020. Total deals signed during Trump's visit were estimated at 20 Billion USD.
The China-US-Vietnam triangle is interesting not just from a historical context, but also an economic dimension. What is significant is that while there is talk of US-China trade wars and the likely benefit for Vietnam, Beijing kept a close eye not just on Trump's statements with regard to North Korea, but also the deals signed during his Vietnam visit.
An article in Global Times makes a mention of how China can be part of the global production chain through a "completion and delivery center" in Zhoushan, East China's Zhejiang Province. Interior work of over 700 planes can be completed in this centre.
The focus of the Trump visit was North Korea, the deals signed will give a boost not just to economic ties between Vietnam and US, and are a clear illustration of how much importance Trump gives to big ticket business deals. It is interesting to see the approach of China towards these deals, while keeping a close watch on the outcomes of the summit with Kim Jong Un, China also closely watched the economic outcomes of the visit and analysed how it could benefit from the same.
The conclusion of the article is especially interesting:
'China has no reason to be jealous of Trump's economic gain in Vietnam. In contrast, we hope the US can increase economic interaction with enterprises in Southeast Asian countries. Hopefully, everyone can learn that economic engagement is not a zero-sum game'.
Conclusion
The China-US-Vietnam triangle is important, not just in the strategic context especially with regard to the South China Sea Issue as well as the aim of achieving a 'Free and Fair Indo-Pacific'. As for the economic context, both Trump and the Chinese are equally transactionalist and it is interesting to see Beijing de-hyphenate US' strategic ties with Vietnam from the economic relationship.