A Philosophical Analysis of Anti-Americanism
"One nation that manages to lower intelligence, morality, human quality on nearly all the surface of the earth, such a thing has never been seen before in the existence of the planet. I accuse the United States of being in a permanent state of crime against humankind."–Henry de Montherlant
"Men admired as profound philosophers gravely asserted that all animals, and with them the human species, degenerate in America, that even dogs cease to bark after having breathed awhile in our atmosphere." –Alexander Hamilton (The Federalist Papers)
"America has not yet produced a good poet, an able mathematician, one man of genius in a single art or a single science." –Encyclopedist Abbe Raynal
Anti-Americanism is one of the most powerful modes of thought in the world today. It is the lingua franca of the intellectual class in Europe and elsewhere. According to the French analyst Jean Francois Revel, "If you remove anti-Americanism, nothing remains of French political thought today, either on the Left or on the Right." Revel might just as well have said the same thing about German political thought or the thought of almost any Western European country.
Paradoxically anti-Americanism begins in mid 18th century but not with the critique by Europeans but, believe it or not, with one of the American founding fathers, Alexander Hamilton who has Publius (himself) exclaim during a political discussion in the Federalist Papers that "Men admired as profound philosophers gravely asserted that all animals, and with them the human species, degenerate in America that even dogs cease to bark after having breathed awhile in our atmosphere." This is the notion that on the continent of America, due to atmospheric conditions, in particular high humidity, all living things are inferior to those living in Europe and that moreover they are in a condition of decline. That is to say, America was a dying continent. This is known as the "degeneracy thesis" and it was regarded for a time as cutting edge science. As such, it merited lengthy responses from two of America's most notable scientific thinkers, Benjamin Franklin and Thomas Jefferson.
According to this bizarre thesis, no sooner did the Europeans debark from their ships than they began the process of decline, physical and mental. America, accordingly, would never be able to produce a political system or culture of any merit. This thesis could not in the end stand up to Franklin's and Jefferson's careful empirical criticisms, which demonstrated that nothing, on the surface at least, was degenerating at an unusual rate in America. Nature, as Jefferson put it, was the same on both sides of the Atlantic. But what their responses could not entirely refute was the contention that the quality of life and the political system of America were inferior. Precisely this claim lay at the core of the second layer of anti-American thought, developed by a number of romantic thinkers in the early part of the nineteenth century. These thinkers replaced degeneracy with a new theoretical foundation, arguing that the degeneration was not the result off the physical environment but of the intellectual environment: the very ideas on which the United States had been founded.
We have to keep well in mind that anti-Americanism, while having some elements of prejudice and sheer ignorance, has been mostly a creation of "high" thought and philosophy. Some of the greatest European minds of the past two centuries have contributed to it. The interest of these thinkers was not always with a real country or people, but more often with general ideas of modernity, for which "America" became the symbol. Hence the categories of "Americanization" or "Americanism" which they devised. Also important to notice that many who played a chief part in discovering this symbolic America never visited the United States or showed much interest in its actual social and political conditions. They resented the US usurpation of the designation America but then at the same time allowed that anti-Americanism should refer only to one nation on the continent: the United States. Americanization today, for example, is almost the perfect synonym for the general concept of "globalization." It is hard to distinguish the two terms.
Although anti-Americanism is a construct of European thought, it would be an error to suppose that it has remained confined to its birthplace. On the contrary, over the last century anti-Americanism has spread out over much of the globe, helping, for example, to shape opinion in pre-World War II Japan, where many in the elite had studied German philosophy, and to influence thinking in Latin American and African countries. Its influence has been considerable within the Arab world as well. What has been attributed to a "clash of civilizations" has sometimes been no more than a facet of internecine intellectual warfare. It is vitally important that we understand the complex intellectual lineage behind anti-Americanism, for our aim should be to undo the damage it has wrought, while not using it as an excuse to shield the US from any and all criticism.
The romantics' interpretation of America owed something to the French Revolution, which inspired loathing among conservative philosophers such as Edmund Burke and Joseph de Maistre. The French Revolution was seen as an attempt to remake constitutions and societies on the basis of abstract and universal principles of nature and science. The United States, as the precursor of the French Revolution, was often implicated in this critique. These philosophers' major claim was that nothing created or fashioned under the guidance of universal principles or with the assistance of rational science-nothing, to use The Federalist's words, constructed chiefly by "reflection and choice"-was solid or could long endure. Not only was the Declaration based on flawed premises, but so too was the U.S. Constitution with its proposition that men could establish a new government. "All that is new in America's constitution, all that results from common deliberation," Maistre warned, "is the most fragile thing in the world: one could not bring together more symptoms of weakness and decay."
By the early nineteenth century, as the principal surviving society based on an Enlightenment notion of nature, America became the target of many romantic thinkers. Instead of human reason and rational deliberation, romantic thinkers placed their confidence in the organic growth of distinct and separate communities; they put their trust in history. Now, merely by surviving-not to mention by prospering-the United States had refuted the charges of the inherent fragility of societies founded with the aid of reason. But the romantics went on to charge that America's survival was at the cost of everything deep or profound. Nothing constructed on the thin soil of Enlightenment principles could sustain a genuine culture. there was no real community in America, no real volk. America's culture "had in no sense come up organically from within." There was only a dull materialism: "The American knows nothing; he seeks nothing but money; he has no ideas." Surely the image of a Donald Trump surfaces here. Even America's vaunted freedom was seen by many romantics as an illusion. American society was the very picture of a deadening conformity.
A third sphere of thought in the development of anti-Americanism was the product of racial theory, first systematically elaborated in the middle of the nineteenth century. A mixing of the races was said to be either impossible, in the sense that it could not sustain biological fecundity; or, if fecundity was sustainable, it would result in a leveling of the overall quality of the species, with the higher race being pulled down as a result of mingling with the lower ones. The result would be mediocrity.
The individual most responsible for elaborating a complete theory of race was Arthur de Gobineau, known today as the father of racial thinking. Gobineau's one thousand-page opus, Essay on the Inequality of the Human Races, focused on the fate of the Aryans, whom he considered the purest and highest of all the races. His account was deeply pessimistic, as he argued that the Aryans were allowing themselves to be bred out of existence in Europe. David Hume and even Kant echoed this theory. America became an important focus of Gobineau's analysis since, as he explained, many at the time championed America as the Great White Hope, the nation in which the Aryans (Anglo-Saxons and Nordics) would reinvigorate their stock and reassert their rightful dominance in the world. In this view, while America's formal principle was democracy, its real constitution was that of Anglo-Saxon racial hegemony.
But Gobineau was convinced that this hope was illusory. The universalistic idea of natural equality in America was in fact promoting a democracy of blood, in which the very idea of "race," which was meant to be a term of distinction, was vanishing. Europe was dumping its "garbage" races into America, (read South Europeans) and these had already begun to mix with the Anglo-Saxons. The natural result of the democratic idea, he argued, was amalgamation. America was creating a new "race" of man, the last race, the human race which was no race at all. Gobineau's racial system was modeled on Hegel's philosophy of history, substituting however, blood for Spirit as the active motor of historical movement. The elimination of race marked the end of history. It presented-and here one could, in his view, see America's future-a lamentable spectacle of creatures of the "greatest mediocrity in all fields: mediocrity of physical strength, mediocrity of beauty, mediocrity of intellectual capacities." And this mediocrity applied to all Americans. Paradoxically, the response was another extreme at the other side of the spectrum: the extreme of exceptionalism: if you are not born in America you are an inferior human, even when one acquires citizenship. One is liable to be asked: what keeps you here? Let us not forget that the extreme of racialist thinking in the early twentieth century served as the foundation of Nazism.
The fourth layer in the construction of anti-Americanism was created during the era of heavy industrialization in the late nineteenth and early twentieth centuries. America was now associated with a different kind of deformation, this time in the direction of the gigantesque and the gargantuan. America was seen as the source of the techniques of mass production and of the methods and the mentality that supported this system. Nietzsche was an early exponent of this view, arguing that America sought the reduction of everything to the calculable in an effort to dominate and enrich: "The breathless haste with which they [the Americans] work-the distinctive vice of the new world-is already beginning ferociously to infect old Europe and is spreading a spiritual emptiness over the continent." The spread of American culture was likened to a form of disease, or what came to be called the mentality of "technologism." Americanization was defined here in the "economic sense" as the "modernization of methods of industry, exchange, and agriculture, as well as all areas of practical life," and in a wider and more general sense as the "uninterrupted, exclusive and relentless striving after gain, riches and influence."
The fifth and final layer in the construction of the concept of anti-Americanism-and the one that still most powerfully influences contemporary discourse on America was the creation of the philosopher Martin Heidegger. Like his predecessors in Germany, Heidegger once offered a technical or philosophical definition of the concept of Americanism, apart, as it were, from the United States. Americanism is "the still unfolding and not yet full or completed essence of the emerging monstrousness of modern times." But Heidegger in this case clearly was less interested in definitions than in fashioning a symbol something more vivid and human than "technologism."
Heidegger in 1935 echoed the prevalent view of Europe being in a "middle" position: Europe lies today in a great pincer, squeezed between Russia on the one side and America on the other. From a metaphysical point of view, Russia and America are the same, with the same dreary technological frenzy and the same unrestricted organization of the average man. Even though European thinkers, as the originators of modern science, were largely responsible for this development, Europe, with its pull of tradition, had managed to stop well short of its full implementation. It was in America and Russia that the idea of quantity divorced from quality had taken over and grown, as Heidegger put it, "into a boundless et cetera of indifference and always the sameness." The result in both countries was "an active onslaught that destroys all rank and every world creating impulse…. This is the onslaught of what we call the demonic, in the sense of destructive evil." America and the Soviet Union comprised, one might say, the axis of evil. But America, in Heidegger's view, represented the greater and more significant threat, as "Bolshevism is only a variant of Americanism."
In a kind of overture to the Left after the Second World War, Heidegger spoke of entering into a "dialogue" with Marxism, which was possible because of its sensitivity to the general idea of history. A similar encounter with Americanism was out of the question, as America was without a genuine sense of history. Americanism was "the most dangerous form of boundlessness, because it appears in a middle class way of life mixed with Christianity, and all this in an atmosphere that lacks completely any sense of history." When the United States declared war on Germany, Heidegger wrote: "We know today that the Anglo Saxon world of Americanism is resolved to destroy Europe…. The entry of America into this world war is not an entry into history, but is already the last American act of American absence of historical sense." In creating this symbol of America, Heidegger managed to include within it many of the problems or maladies of modern times, from the rise of instantaneous global communication, to an indifference to the environment, to the reduction of culture to a commodity for consumption. He was especially interested in consumerism, which he thought was emblematic of the spirit of his age: "Consumption for the sake of consumption is the sole procedure that distinctively characterizes the history of a world that has become an unworld…. Being today means being replaceable."
America was the home of this way of thinking; it was the very embodiment of the reign of the ersatz, encouraging the absorption of the unique and authentic into the uniform and the standard. Heidegger cited a passage from the German poet Rainer Maria Rilke: Now is emerging from out of America pure undifferentiated things, mere things of appearance, sham articles…. A house in the American understanding, an American apple or an American vine has nothing in common with the house, the fruit, or the grape that had been adopted in the hopes and thoughts of our forefathers. Following Nietzsche, Heidegger depicted America as an invasive force taking over the soul of Europe, sapping it of its depth and spirit: "The surrender of the German essence to Americanism has already gone so far as on occasion to produce the disastrous effect that Germany actually feels herself ashamed that her people were once considered to be 'the people of poetry and thought."'
By 1945 Europe was almost dead and Heidegger refused to show any regrets for joining the Nazi party, but not quite. It might still put itself in the position of being ready to receive what Heidegger called "the Happening," but only if it were able to summon the interior strength to reject Americanism and push it back to the other hemisphere on the other side of the Atlantic. Heidegger's political views are commonly deplored today because of his early and open support of Nazism, and many suppose that his influence on subsequent political thought in Europe has been meager. Yet nothing could be further from the truth. Heidegger's major ideas were sufficiently protean that with a bit of tinkering they could easily be adopted by the Left as well as the right who is now also anti-American. Following the war, Heidegger's thought, shorn of its national socialism but fortified in its anti-Americanism, was embraced by many on the left, often without attribution. Through the writings of thinkers like John-Paul Sartre, "Heideggerianism" was married to communism, and this odd coupling became the core of the intellectual Left in Europe for the next generation.
Communist parties, for their own obvious purposes, seized on the weapon of anti-Americanism. They employed it with such frequency and efficacy that it widely came to be thought of as a creation of communism that would vanish if ever communism should cease. The collapse of communism has served, on the contrary, to reveal the true depth and strength of anti-Americanism. Uncoupled from communism, which gave it a certain strength but also placed limits on its appeal, anti-Americanism has worked its way more than ever before into the mainstream of European thought. Only one claw of the infamous Heideggerian pincer now remains, one clear force threatening Europe. If Europe once found identity in being in "the middle" (or as a "third force"), many argue today that it must find its identity in becoming a "pole of opposition" to America (and the leader of a "second force"). NATO ought to be thrown out the window, never mind the threat of Russia and the common roots of what is called the West.
Emmanuel Todd develops this logic in his book on the clash of civilizations, arguing that Europe should put together a new "entente" with Russia and Japan that would serve as a counterforce to the American empire. There is a great need today for both Europeans and Americans to understand the career of this powerful doctrine of anti-Americanism. As long as its influence remains, rational discussion of the practical differences between America and Europe becomes more and more difficult. No issue or question is addressed on its merits, and instead commentators tend to reason from conclusions to facts rather than from facts to conclusions. Arguments, no matter how reasonable they appear on the surface, are advanced to promote or confirm the pre-existing concept of America constructed by Heidegger and others.
In the past, European political leaders had powerful reasons to resist this approach. Such practical concerns as alliances (NATO, for example) the personal ties and contacts forged with American officials, commercial relations, and a fear of communism worked to dampen anti-Americanism. But of late, European leaders have been tempted to use anti-Americanism as an easy way to court favor with parts of the public, especially with intellectual and media elites. This has unfortunately added a new level of legitimacy to the anti-American mindset. Not only does anti-Americanism make rational discussion impossible, it threatens the idea of a community of interests between Europe and America. Indeed, it threatens the idea of the West itself.
According to the most developed views of anti-Americanism, there is no community of interests between the two sides of the Atlantic because America is a different and alien place. To "prove" this point without using such obvious, value-laden terms as "degeneracy" or the "site of catastrophe," proponents invest differences that exist between Europe and America with a level of significance all out of proportion with their real weight. True, Europeans spend more on the welfare state than do Americans, and Europeans have eliminated capital punishment while many American states still employ it. But to listen to the way in which these facts are discussed, one would think that they add up to different civilizations. This kind of analysis goes so far as to place in question even the commonality of democracy. Since democracy is now unquestionably regarded as a good thing-never mind, of course, that such an attachment to democracy arguably constitutes the most fundamental instance of Americanization-America cannot be a real democracy. And so it is said that American capitalism makes a mockery of the idea of equality, or that low rates of voting participation disqualify America from being in the camp of democratic states.
Hardly any reasonable person today would dismiss the seriousness of many of the challenges that have been raised against "modernity." Nor would any reasonable person deny that America, as one of the most modern and the most powerful of nations, has been the effective source of many of the trends of modernity, which therefore inevitably take on an American cast. But it is possible to acknowledge all of this without identifying modernity with a single people or place, as if the problems of modernity were purely American in origin or as if only Europeans, and not Americans, have been struggling with the question of how to deal with them.
Anti-Americanism has become the lazy person's way of treating these issues. It allows those using this label to avoid confronting some of the hard questions that their own analysis demands be asked. To provide just one striking example, America is regularly criticized for being too modern (it has, for example, developed "fast food"), except when it is criticized for not being modern enough (a large portion of its population is still religious and that makes it medieval and not modern). Which way do we want it?
A genuine dialogue between America and Europe will become possible only when Europeans start the long and arduous process of freeing themselves from the grip of anti-Americanism-a process, fortunately, that several courageous European intellectuals have already launched. One that jumps to mind is Jurrgen Habermas and his notion of multiple modernities.
But it is also important for Americans not to fall into the error of using anti-Americanism as an excuse to ignore all criticisms made of their country and responding with an equally misguided approach: we don't want to be Europeans. European conceived as an insult of sort; but our roots are surely Europeans, at least partially so. This temptation is to be found far more among conservative intellectuals than among liberals, who have traditionally paid great respect to the arguments of anti-American thinkers. Much recent conservative commentary has been too quick to dismiss challenges to current American strategic thinking and immediately to attribute them, without sufficient analysis, to the worst elements found in the historical sack of anti-Americanism, from anti-technologism to anti-Semitism. It would be more than ironic-it would be tragic-if in combating anti-Americanism, we were to embrace an ideology of anti-Europeanism, but that, I strongly suggest, is the challenge we face on both sides of the Atlantic.
Note: This article has recemtly appeared in Ovi magazine.
U.S. President Trump to meet Bulgaria's Prime Minister at the White House: What to expect?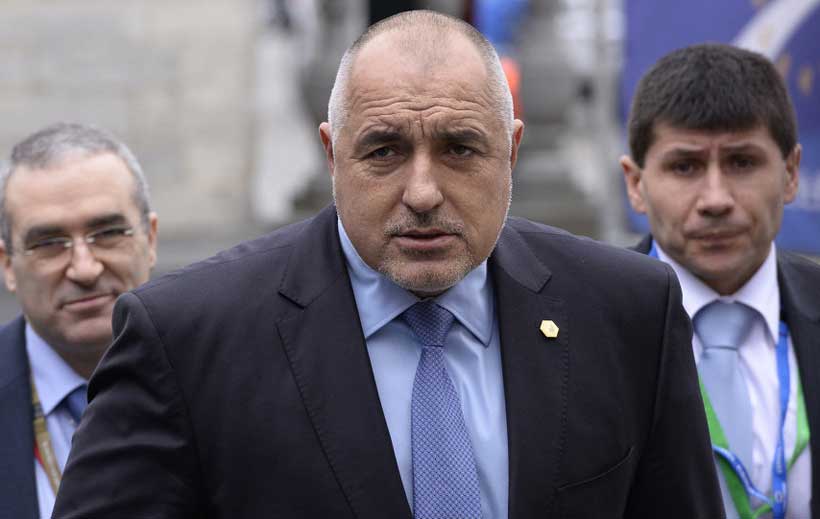 Next Monday, 25 November, President Trump will welcome Bulgarian Prime Minister Borissov at the White House for a bilateral meeting.
This is not the first White House visit for Bulgaria's Prime Minister Boyko Borissov who previously met President Obama at the White House in 2012.
The White House press secretary has announced that Trump and Borissov plan to discuss security in the Black Sea region, energy and countering malign influence – all Russia-related topics, as one would expect.
The real reason for the White House treat, however, is Bulgaria's substantial purchase of US aircraft this year.
In August, Bulgaria bought eight F-16 airplanes from the US for the hefty price of USD 1.2bln. White House meetings with foreign leaders represent special thanks for something a foreign country has done for the United States and the F-16 airplanes purchase seems to be what we are looking at here. The US is a happy seller and Bulgaria is a happy customer.
In the area of energy, Bulgaria is looking towards the US while trying to reach energy diversification and gain independence from Russian natural gas. On this, there is a clear intersection with US interests. Bulgaria agreed in May to purchase natural gas from the US for the first time. Bulgarian Prime Minister Borissov met last week with the US Ambassador to Greece to explore the possibility of purchases of American liquid gas down the line.
What is not mentioned by the official White House position is that visa restrictions will be a topic of the meeting, too. The Bulgarian Prime Minister will likely request that President Trump dropped the visa requirements for Bulgarians – an issue the Bulgarian government has been chasing for a while now and something which Bulgarian President Radev had raised with President Trump also on the sidelines of the UN General Assembly in September. Visa restrictions were removed for Polish citizens last month. The Bulgarian Prime Minister will seek the same outcome. On this point, it is unlikely that President Trump would give the green light though.
What we won't hear about publicly is the issue of the return of ISIS fighters to Europe. No one in Bulgaria really talks about this but one can imagine this is an issue for the US government. Bulgaria doesn't have a problem with ISIS fighters itself but, as an EU external border country, it is Turkey's neighbor and the closest to the Middle East EU ground entry point. Last week, Turkey began returning ISIS fighters back to Europe and President Trump has been adamant that European nations with ISIS fighters need to take responsibility for them. Western European EU countries do not want their ISIS fighters back to try them in court or to reintegrate them, which is understandable but also irritating because Europeans have had the unfounded expectation that the US would somehow take care of this. How Bulgaria as an EU country at the crossroads between Turkey, the EU and the US handles that is key. No one in Bulgaria really talks about it, and the various EU, US and Turkish pressures on Bulgaria are not really known, but one can imagine the situation is that of being between a rock and a hard place. So, the return of ISIS fighters is another issue to look out for, although it will not come through in public.
In the past, NATO ally Bulgaria has aided the US with criminal and law enforcement investigations in the areas of terrorism, drug trafficking and human trafficking. This is another area to look out for.
President Trump's impeachment is not really a topic in Bulgaria, as no one here seems to be concerned with that. It will be interesting whether Prime Minister Borissov would mention this at all to issue words of support to President Trump. This is something that President Trump would appreciate, although protocol says Prime Minister Borissov would be smart to steer away from impeachment comments.
Direct, to the point and simple words can be expected from President Trump. Prime Minister Borissov, on the other hand, is learning English so the meeting will necessarily have a Bulgarian interpreter. Expect one or two jokes by President Trump about simultaneous Bulgarian interpretation. The meeting will not pass without that.
EU chief prosecutor Laura Kovesi needs media freedom to do her job
Last month, Laura Codruta Kovesi, the former chief prosecutor of Romania's National Anti-corruption Directorate, was officially confirmed as the first ever EU chief prosecutor to head the newly created European Public Prosecutor's Office. Her team will start work in the end of 2020.
Kovesi will shake things up. She has a lot of hurdles to overcome. Among the main ones is the silencing and stifling of journalists across Europe, including in Bulgaria. The lack of media freedom will make it exceptionally difficult for Kovesi to do her job and uncover crimes involving EU funding.
As soon as the news hit that Kovesi was to become EU's top prosecutor, anti-corruption activists across Europe applauded loudly. One could hear the applause also in Bulgaria where we face issues with EU funds misappropriation and theft but also complaints regarding the freedom of the press – a place where Kovesi's work is much needed.
Defined institutionally, Kovesi's mandate is "to investigate, prosecute and bring to judgment crimes against the EU budget, such as fraud, corruption or serious cross-border VAT fraud". The EU's top prosecutor is tasked with the tough job of going after crimes involving EU money.
It might sound as a disappointment to many, but Kovesi will not have the institutional competence to address everything that is wrong with a country or a sector. Corruption and fraud are covered by the EU prosecutor's mandate only as long as they are related to EU funds.
So if Kovesi won't be a see-it-all, do-it-all messiah, where does this leave media freedom then and why am I talking about it in the context of her job?
Well, bringing to justice crimes related to EU funds is almost impossible without the leads on the ground – work often done by a functioning free media and hard-hitting investigative journalism that uncovers fishy deals and contracts. It is journalists that sometimes lead the way. Often media investigations chart a course for criminal investigations. The media is a key ally in uncovering crimes involving EU funds. This is particularly true of a service such as the EU's prosecutor office that will operate from EU headquarters and will rely on leads and allies on the ground.
We can't expect that an EU service will get all the intricate, hidden local information on its own or through cooperation with the state authorities in question. This is where media and journalists come in.
Bulgaria – as sad I am to say this – gives a clear illustration of why Kovesi's job could prove to be especially tough. The country ranks 111th in the world in terms of media freedom, according to Reporters without Borders.
To illustrate the situation, one should look no further than the current scandal involving the nomination of Bulgaria's own chief prosecutor and the simultaneous firing of a seasoned journalist who has been critical of the only candidate for Bulgaria's top prosecutor post.
As reported by Reuters, the national radio journalist Silvia Velikova was fired for allegedly being critical of the work of the deputy chief prosecutor Ivan Geshev, who has already been selected to become Bulgaria's next chief prosecutor. Bulgaria's President Rumen Radev vetoed the appointment last week, so now the country is facing judicial uncertainty and protests such as the ones from today.
Among the reasons why the chief prosecutor's appointment has been controversial – to say the least – is the sacking of the Bulgarian Radio journalist Silvia Velikova. Her ousting caused protests by Bulgarian journalists which I have been attending, while the capital Sofia saw thousands of protesters marching in the streets against Geshev's nomination in September, October and now, after the presidential veto.
Where the story gets interesting or horrific – or both – is that as many as four unnamed individuals made phone calls in September to the Director of the National Radio, allegedly asking for the journalist critical of the prosecutor candidate to be fired, or at least to be silenced until Geshev's selection as chief prosecutor. The journalist Velikova was subsequently fired. She was reinstated to her post after Prime Minister Boyko Borisov spoke in her defence. And the Director of the National Radio was himself fired for stepping over by a media oversight organ.
In Bulgaria, a persistent complaint is that journalists who ask the inconvenient questions can be removed in a heartbeat, after so much as a phone call. The suspicion remains that shady dealings – not merit – continue to play a significant role in the firings and hirings of Bulgarian journalists.
One should look no further than the stories of investigative journalists Miroluba Benatova and Genka Shikerova. They are both known as hard-hitting investigative journalists that ask the tough questions and uncover corruption and mismanagement. They are both out of job after being pressured to quit a mainstream media.
Genka Shikerova faced severe intimidation over the years, as her car was set on fire not once but twice, in 2013 and 2014, in relation to her work on Bulgaria's significant anti-government protests during these years.
Miroluba Benatova, on the other hand, caused massive waves with her recent revelation that she has become a taxi driver – only to surprise foreign tourists about how politically astute and knowledgeable Bulgarian taxi drivers are. "The service in Bulgaria has improved greatly", told her a German tourist assuming he was being driven by just a regular taxi driver.
So, how is this related to Kovesi?
It is unlikely that by driving a taxi Benatova will be coming across many leads about EU funds theft, to assist Kovesi. Such a waste of talent, and also funds.
The media across Europe has a key role to play in supporting the work of the new EU prosecutor. As long as journalists in countries like Bulgaria lack the freedom to do their jobs, crimes involving EU funding will go uncovered. If Laura Kovesi wants to succeed in her new job, she will have to take context into account and recognize that in many EU states, including Bulgaria, journalists are often not allowed to do their jobs and ask the hard questions. And that's a shame because Kovesi will not be able to do it alone.
Why German car giant Volkswagen should drop Turkey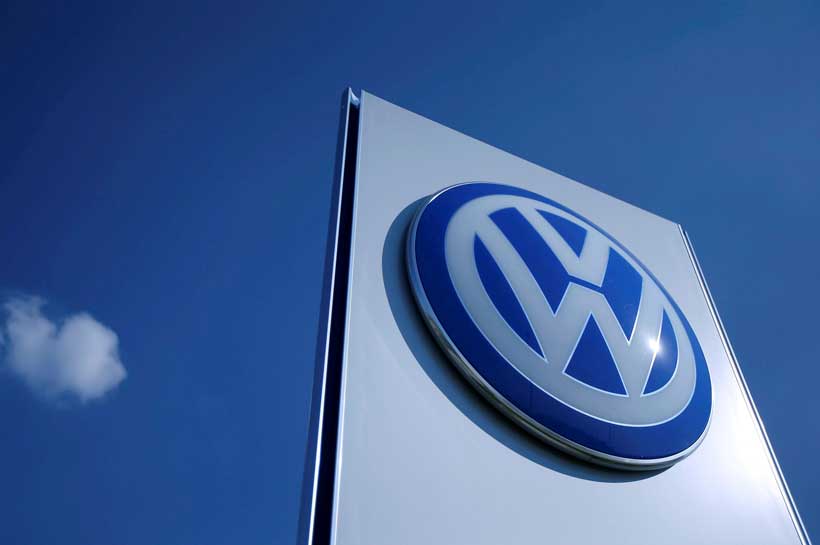 War and aggression are not only questions of ethics and humanitarian disaster. They are bad news for business.
The German car giant Volkwagen whose business model is built on consumer appeal had to stop and pause when Turkey attacked the Kurds in Syria. A USD 1.4bln Volkswagen investment in a new plant in Turkey is being put on hold by the management, and rightly so.
Unlike business areas more or less immune from consumer pressure – like some financial sectors, for example – car buying is a people thing. It is done by regular people who follow the news and don't want to stimulate and associate themselves with crimes against humanity and war crimes through their purchases. Investing in a militarily aggressive country simply is bad for an international brand.
As soon as the news hit that Turkey would be starting their military invasion against the Kurds, questions about plans for genocide appeared in the public discourse space. Investing over a billion in such a political climate does not make sense.
By investing into a new plant next to Turkish city Izmir, Volkswagen is not risking security so much. Izmir itself is far removed from Turkey's southern border — although terrorist attacks in the current environment are generally not out of the question.
The risk question rather lies elsewhere. Business likes stability and predictability. Aggressive economic sanctions which are likely to be imposed on Turkey by the EU and the US would affect many economic and business aspects which the company has to factor in. Two weeks ago the US House of Representatives already voted to impose sanctions on Turkey, which now leaves the Senate to vote on an identical resolution.
Economic sanctions affect negatively the purchasing power of the population. And Volkswagen's new business would rely greatly on the Turkish client in a market of over 80mln people.
Sanctions also have a psychological "buckle-up" effect on customers in economies "under siege", whereby clients are less likely to want to splurge on a new car in strenuous times.
Volkswagen is a German but also a European company. Its decision will signal clearly if it lives by the EU values of support for human rights, or it decides to look the other way and put business first.
But is not only about reputational damage, which Volkswagen seems to be concerned with. There are real business counter-arguments which coincide with anti-war concerns.
Dogus Otomotiv, the Turkish distributor of VW vehicles, fell as much as 6.5% in Istanbul trading after the news for the Turkish offensive.
Apart from their effects on the Turkish consumer, economic sanctions will also likely keep Turkey away from international capital markets.
There is also the question of an EU company investing outside the EU, which has raised eyebrows. It is up to the European Commission now to decide whether the Volkswagen deal in Turkey can go forward after a complaint was filed. Turkey offered the German conglomerate a generous 400mln euro subsidy which is a problem when it comes to the EU rules and regulations on competition.
The Chairman of the EPP Group in the European Parliament, Manfred Weber filed a complaint with the EU competition Commissioner about the deal, on the basis of non-compliance with EU competition rules. Turkey's plans to subsidize Volkswagen clearly run counter EU rules and the EU Commission can stop the 1bln deal, if it so decides.
In a context where Turkey takes care of 4mln refugees — subject to an agreement with the EU — and often threatens the EU that it would "open the gates", it is not clear if the Commission would muster the guts to say no, however. In that sense, the German company's own decision to pull from the deal would be welcome because the Commission itself wouldn't have to pronounce on the issue and risk angering Turkey.
While some commentators do not believe that Volkswagen would scrap altogether the investment and is only delaying the decision, it is worth remembering that the Syria conflict is a complex, multi-player conflict which has gone on for more than 8 years. Turkey's entry in Syria is unlikely to end in a month. Erdogan has communicated his intention to stay in Syria until the Kurds back down.
In October it was reported that the Turkish forces are already using chemical weapons on the Kurdish population which potentially makes Turkish President Erdogan a war criminal. For a corporate giant like Volkswagen, giving an economic boost for such a state would mean indirectly supporting war crimes.
As Kurdish forces struck a deal for protection with the Syrian Assad forces, this seems to be anything but a slow-down. Turkey has just thrown a whole lot of wood into the fire.
Volkswagen will find itself "monitoring" the situation for a long time. There is a case for making the sustainable business decision to drop the risky deal altogether, soon.