An Evolution in India-West Asia Relations
India's relations with the West Asian countries are historical since the independence of India. India has interests in economic, political, security and strategic fields with the West Asian nations.
In the post-colonial era both side work along the ideology of non-alignment. India's 'Look West Policy' indicates India's emerging economic and strategic relations with countries of West Asia in order to boost its energy security and a counterbalance to the strategic influence of other major powers in the region. During the Prime Minister Manmohan Singh emphasised on a 'Look West Policy like India's famed "look East policy' but he failed to get much more. The new Indian Prime Minister Narendra Modi has started to reinforcement of 'Look West' or 'Link West' policy since May 2014.
The Prime Minister Modi has transformed Indian Foreign policy, according to new world order and India's emerging national interest in his one year of office. Despite the Hindutva government of India, the Prime Minister Modi keens to make friendly and deep relations with Arab countries. The Prime Minister Modi's new Foreign Policy efforts are also able to break the conventional dichotomy of Arab-India relations and Israel-India relations. Both Arab countries and Israel want stronger and greater engagement with India. Neither Arab nations, nor Israel is forcing Delhi to select between them. I would like to explain my views through India's recent two big initiatives in its West Asia strategy in August of this year. One is the Indian Air Force's (IAF) visit to Saudi Arabia and another is Indian Prime Minister Modi's trip to the United Arab Emirates.
The recent productive visit of PM Modi to the UAE show Delhi's intention to get more close with West Asian countries. An Indian Prime Minister has visited the UAE over 34 years, the country that contains 2.6 million Indian workers and Delhi's third largest economic partner with approximately 60bn bilateral trade. The Joint statement issued on the occasion "the start of new and strategic partnership" between two nations. The PM Modi's visit covered multi issues, including trade, terrorism and outreach to Indian diaspora, especially the blue-collared Indian workers.
Firstly, Delhi proposed to the UAE's investors for investing in the infrastructure projects and both countries planned to reach a target of USD 75 billion to support infrastructure investment in India with the help of the UAE-India Infrastructure Investment Fund. India and the UAE seemed serious on the issue of terrorism. The joint statement said the two countries "coordinate efforts to counter radicalization and misuse of religion by groups and countries by inciting hatred, perpetrating and justifying terrorism or pursuing political aims". Further, the statement says "on all states to reject and abandon the use of terrorism against other countries, dismantle terrorism infrastructures where they exist, and bring perpetrators of terrorism to justice".
The second development in India's Look West Policy is the recent defence ties between India and the Kingdom of Saudi Arabia, which is not only significant for both countries, but for the whole conflict ridden Arab region. The Indian Air Force (IAF) made a visit to Saudi Arabia from August 1to 4 which will bring a new high in the Indo-Saudi defence relations. This visit of IAF is not new in the field of military and defence relations between New Delhi and Riyadh. The first major bilateral partnership between India and Saudi Arabia was the Delhi Declaration of 2006, which signed during King Abdullah's visit to India. The relationship further extends by 2010 Riyadh Declaration, which was signed between Indian Prime Minister Manmohan Singh and King Abdullah. This declaration is considering as a cornerstone of the strategic relationship between India and Saudi Arabia and boosts a roadmap for a closer New Delhi-Riyadh partnership. The first serious attempts about cooperation on defence and military issues was the 'first meeting of the India-Saudi Arabia joint committee' in 2012 which was spearheaded by Saudi Chief of Armed Forces Operations, Major General Suleiman Sale al-Khalifa. The major outcomes of the meeting were promoting defence exchanges and increasing military-to-military contacts. The new boost in the defence cooperation came in early 2014 when Salman bin Abdulaziz al Abdulaziz al Saud, the contemporary crown prince, the deputy prime minister, and the defence minister of Saudi Arabia visited India. A memorandum of Understanding (MoU) on Defence Engagement was signed between India and Saudi Arabia. The MoU allowed military training, education and exchange of Defence-related information and many more related fields.
The joint naval exercise of the Indian Navy and the Royal Saudi Navy (RSN) that conducted in last year and the recent joint Air Force exercise of the Indian Air Force (IAF) and the Royal Saudi Air Force (RSAF) will build trust and confidence between both countries for further cooperation in the field of defence.
Why India and the West Asia important to each other:
The West Asian region is one of the most instable and conflicted region in the contemporary world. Multifaceted factors, including regional and international powers' interest produced vast turmoil in the post-Arab Spring era in the region. A range of Islamic terrorist groups, Civil wars and external intervention made the West Asia most horrible region. The whole West Asia is now in big socio-political, economical turmoil and boundaries are regularly fragmenting and integrating. The Islamic State and other terror groups are rapidly getting more ground in Iraq, Syria and Yemen and beyond. The Islamic State became the biggest challenge for this region. The recent suicide bombing attack on a mosque inside a police compound in the Saudi Arabia's southwest city Abha by ISIS poses a challenge to the Kingdom's national security, which killed at least 15 people mostly belonging to the Saudi Arabia's Special Forces. India too not far from these challenges, an ISIS document revealed in US found that the Islamic State is planning to attack India with the help of the Pakistani and Afghan Taliban.
The West Asia region is also in the process of re-settlement and re-alignment of regional politics due to the recent entry of Iran in the international arena through the historic nuclear deal. India's growing relations with Iran may be a bridge in Saudi Arabia and Israel to Teheran. A trustful relation between regional powers only can bring peace and stability in the region. In the midst of these challenges, the West Asian nations and India should develop their relations in near future.
What's forthcoming for Pakistan-USA relationship?
It was the first day of 2018 and the United States (U.S.) President Donald Trump – who had just welcomed the New Year with a lavish party in his private club – decided to take on the United States of America's (U.S.A.) "misaligned ally", Pakistan. Resorting to his symbolic practice of using twitter to express himself, President Trump lashed out at Pakistan accusing the South Asian nation of using "lies" and "deceit" while dealing with the U.S.A. Later in August same year, the U.S.A cancelled Pakistan's participation in the International Military Education and Training Program (I.M.E.T) followed by the cancellation of military aid in September. These measures were classified as part of President Trump's South Asia Strategy, which involved pressurizing Pakistan to help combat militant groups in Afghanistan.
Months below the line, bitterness between the U.S.A and Pakistan has reduced significantly. Besides using its military muscle in the battlefield to defeat the battle-hardened Taliban – an objective that seems distant with each passing day – the U.S.A opted for a more sagacious path and sought negotiations with Taliban to end the sanguinary war. Even though Taliban may have been exhausted after such a long war, yet convincing the hardliner group to come to negotiating table for meaningful talks was a daunting task and this was the occasion the U.S.A looked back towards its "misaligned ally" and all of a sudden, expectations from Pakistan changed from curbing its support to the militant outfit to use its influence over Taliban to enter into talks with the U.S.A.
Admittedly, Pakistan played its role in coaxing Taliban to the negotiations and by September 2019, a deal was almost ready to be inked but to the astonishment of Pakistan and Taliban, President Trump's cancelled the peace talks using twitter citing the killing of an American soldier as the reason. Pakistan again played a crucial role in bringing the two parties together and a landmark deal maybe just days ahead.
Ups and downs in U.S.A.-Pakistan relationship is not a novel phenomenon. For past seven decades, it has been a classic transactional relationship with Pakistan's geostrategic vitality in the region rendering it inevitable for the U.S.A to seek its help in return for economic, military and diplomatic support. But after each such transaction, there has been years of bitterness and strains due to the absence of common strategic objectives, which only contributed towards deepening of trust-deficit and suspicion between the two countries.
Undoubtedly, during the past one and a half year, there have been a few positive headways in the relations between the U.S.A and Pakistan but these advances are too minuscule a gauge to conjecture about the larger canvas of relationship between the two countries. Hence, the grand geopolitical picture of South Asia ought to be brought into consideration to analyze the contours of the future relationship between the U.S.A and Pakistan.
At present, the U.S.A is stuck in Afghanistan – the graveyard of Empires – where it is fighting the longest war of its history. Before assuming the Oval Office, Trump criticized the U.S. military adventures abroad and wanted a complete withdrawal from Afghanistan. Now, less than a year before running for his second term in the oval office, the erstwhile real estate tycoon wants to publicize the superpower's extrication from Afghanistan as one of his noteworthy achievements. Given Pakistan's indispensability for the success of the Afghan peace process, burying the hatchet despite trust deficit and suspicion was the most realistic option for the U.S.A and this is exactly what they did. The recent military-related concessions and Pakistan's probable salvage from the FATF quagmire essentially seem to be yet another transaction from the U.S.A in return for Pakistan's role in the Afghan peace process and after the peace deal has been signed, facilitation of U.S. withdrawal from landlocked Afghanistan.
Apart from Afghanistan, the prospects of cooperation between the U.S.A and Pakistan are extremely thin. The tectonic plates underpinning the South Asian regional order have been shifting since the beginning of 21st century and at the moment, expedited by the trends in the global order, the regional order offers a transformed illustration. As a consequence, a new balance of power arrangement has emerged in South Asia featuring Pakistan as a strategic partner of China in the opposite bloc of U.S.A. Contrariwise, India – the arch-rival of Pakistan and aspirant strategic peer to China – has been branded as the linchpin of the U.S.A's Indo-Pacific Strategy which is essentially aimed at containing the rise of China to preserve the U.S.A's "liberal hegemony".
The U.S.A. and India have joined hands to oppose China's geo-economic venture of Belt and Road Initiative (BRI) and its flagship, China Pakistan Economic Corridor(CPEC) which is hosted by Pakistan. The U.S.A has been particularly vehement and U.S. officials have consistently been labelling the BRI projects as a "debt trap" for the host countries – not out of consideration for the BRI hosts but purely due to the geopolitical angle associated with the trillion-dollar mega-scheme. Indubitably, the B.R.I projects may have some pessimisms attached, yet the committed enticements in the form of infrastructure improvement and industrial development are too much to refuse for some of the world's most impoverished countries eager to receive investments. On the contrary, despite being the geostrategic superpower, the U.S.A doesn't have a solid geo-economic alternative to offer to countries like Pakistan, let alone something as grandeur as BRI. This has resulted in the steady decline of the U.S.A's geopolitical influence in BRI host countries including Pakistan and the endmost victor is proving to be China, both in geo-economic and geopolitical realms.
Although Pakistan's geostrategic significance has increased manifold in the emerging world order, the regional geopolitics and balance of power realignment in South Asia are likely to impede any long-term cooperation between the U.S.A and Pakistan. The U.S.A has pinned towering hopes in India to be used as an off-shore balancer against China and despite the recent uncertainties about illiberal and unstable India's ability to assume the grand demanding role, U.S.A is highly unlikely to move closer towards Pakistan to project its influence in South Asia at the cost of losing India's propinquity. Nonetheless, the characteristic" transactional relationship" is likely to continue…
Questioning the Novelty of India's New Normal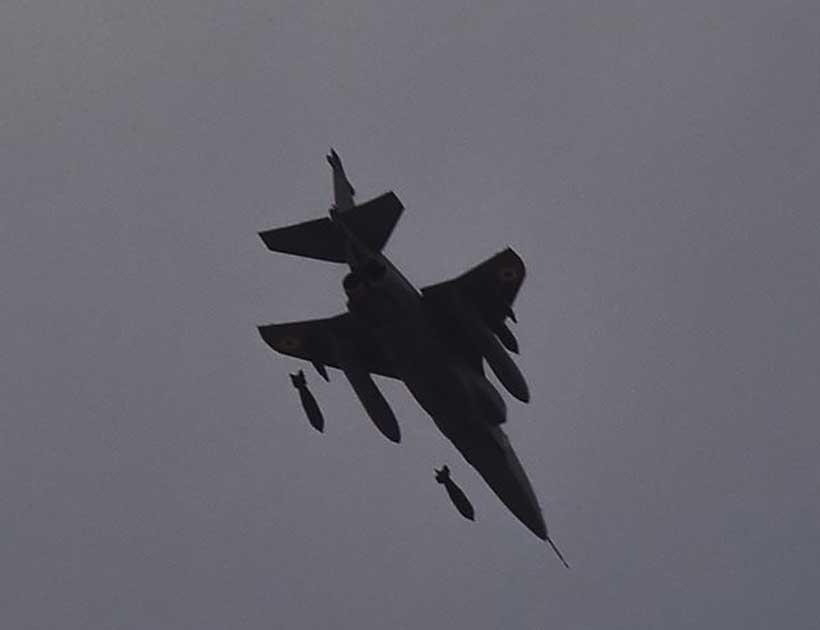 In recent years Indian notions of Pre-emption and so-called surgical strikes have been referred to as the 'new normal' by many in India. These have contributed to further affecting the security, stability and strategic equilibrium in the South Asian region. This is evident in how the top-brass within the Indian military has repeatedly asserted that India reserves the right to punish Pakistan with such notions of preemptive strikes across the Line of Control (LoC) under its limited war doctrines, which themselves belie a desire to wage a low-intensity conflict across the border. At the doctrinal level, India has been planning for this for quite some time as evident from its 2004 Cold Start Doctrine (CSD)as well as its more recently released doctrines such as the 2017 Joint Doctrine of the Indian Armed Forces (JDIAF) and the 2018 Land Warfare Doctrine (LWD). These doctrines are all based upon proactive strategies and indirect threats of preemptive strikes against Pakistan. Based on the current patterns of Indian aggression these ideas hold immense significance when considering the latest rounds of tensions over the disputed territory of Kashmir as witnessed in the short-lived military engagement between the two countries in February 2019.
Inspired by such notions and in typical fashion, the new Army Chief of India Gen. Manoj Mukund Naravane wasted little time in blaming Pakistan for sponsoring terrorism in India. The same day he took charge of his new appointment he claimed that India reserves the right to respond in the same way it had previously done through its so-called 'surgical strikes.' Moreover, he openly asserted to physically taking control of Azad Jammu and Kashmir (AJK) if his government ordered him to do so.
However, such assertions from the Indian political and military leadership are simply repetitions of the same statements that have been made by Prime Minister Modi, Mr. Rajnath Singh, and former Army Chief Gen. (R) Bipin Rawat in the recent past. Representing the same aggressive and jingoistic posturing, there is not much novelty in these statements. In fact, even in this so-called 'new normal' which these leaders have repeatedly described over the last few years, there is nothing new at all.
Even the oft-quoted notion of a preemptive 'splendid first strike' is not new for Pakistan as it had already formed a key part of the discourse surrounding the Indian and international strategic community since the years 2016-2017. According to this, if in India's assessment, Pakistan was found to be deploying nuclear weapons, as a contingency, India would likely resort to such a splendid first strike which it has always hinted as being a nuclear strike. As such all this does is prove Pakistan's pre-existing doubts over India's long-debated 'No First Use' (NFU) Policy. Yet, what's worth noting here is that this overt shift towards declaring a more offensive doctrinal posture from India represents a more focused attempt at undermining the deterrent value of Pakistan's own nuclear posture, thus ultimately destabilizing the South Asian region.
Instead, the only thing new to come out from all these assertions from Indian leaders is the prevailing fascist mindset within India that is being fueled by a false sense of racial superiority and hatred against Muslims. This was clearly stated by Prime Minister Imran Khan in his tweet when he attributed the cause of such provocations to the RSS's extremist ideology. Hence, Pakistan perceives the recent statements from India's top military brass as also being wholly politically inspired and as a routine attempt to divert attention away from the rampant domestic socio-economic issues currently plaguing India. The fact remains that Pakistan's response to this Indian self-proclaimed 'new normal' which was on full display during the Balakot crisis itself set a clear example of its full spectrum deterrence. Contrary to the notion that a conventional asymmetry of sorts exists between the two countries, Pakistan had responded conventionally and more befittingly while holding its own toe to toe. In other words, Pakistan proved that it can also restore deterrence via conventional means despite the quantitative edge of India's conventional forces and military hardware.
It is also worth noting that while India is spending billions of dollars on its military modernization program both in terms of its conventional and unconventional acquisitions; allocating billions for defence spending does not necessarily guarantee military supremacy. Especially if the adversary is determined to thwart any such attempts right from the outset. India's actual capabilities still differentiate widely from what its political and military leadership inspires and projects itself to be. In fact, there is a huge gap between the Indian leadership's expectations and what its military can actually deliver. As apparent not only in the absurdity of Gen. Naravane's statement but also in Prime Minister Modi's and others, the credibility of such threats already remains highly questionable.
Hence at the present, it seems that India is more keen on simply projecting military supremacy vis-à-vis Pakistan as opposed to actually attaining it, as reflected in the statements of its political and military top brass. Its favored notions of preemption at the doctrinal and strategic levels are evidence of such aspirations. As such the increasingly provocative posturing against Pakistan in the form of this so-called 'new normal' seems to represent simply a jingoistic approach to manipulate Indian public sentiment in the ruling government's favor. However, the fact remains that Pakistan has already nullified such notions of preemption in the recent past and has proved it time and again. As such India's aggressive posturing seems to be collapsing on itself with its self-proclaimed 'new normal' unlikely to pose any serious challenges to Pakistan's strategic posture at least for the time being.
From Scapegoat Back to Key Ally: Pakistan and the Perils of US Maximalism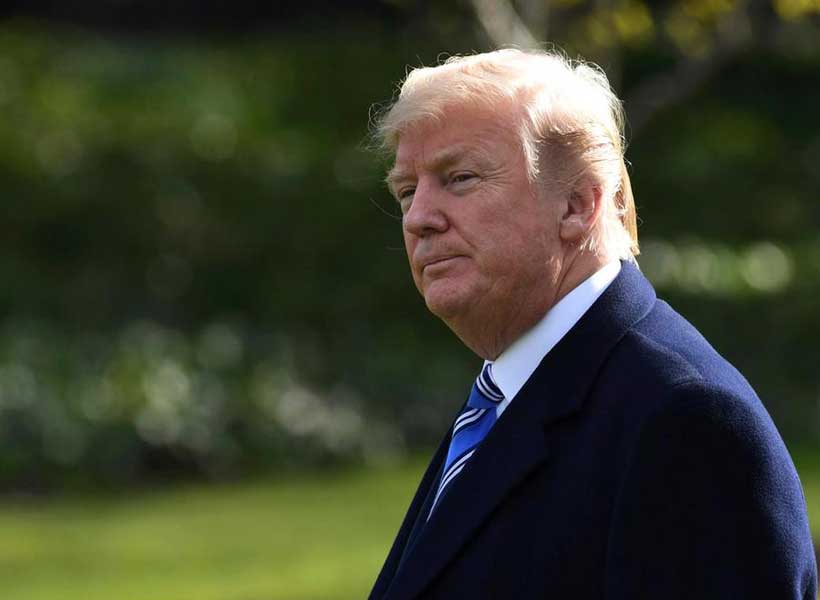 In the two years since President Trump accused Pakistan of giving nothing but deceit and lies, relations between both countries seem to have undergone a dramatic turnaround. This is evident not only in the official narrative being put forth by both countries with respect to one another, but also in how this growing sense of cordiality has culminated into a series of high-level visits and meetings between key representatives. For instance, the icy indifference with which US Secretary of State Mike Pompeo was greeted with in Islamabad back in September 2018 now stands in stark contrast to the frank more amicable meetings that have been held between Prime Minister Khan and President Trump thrice since then. Not to mention the back to back visits from Alice Wells, the current US government's focal representative for South Asia, that have further accompanied a steady yet gradual thawing of tensions.
Signs of this turnaround are further evident in how last month's resumption of military education and training programs for Pakistani Officers marks one of the first steps towards renewed strategic cooperation. This represents an important milestone since President Trump had announced the cancellation of all forms of US military aid to Pakistan in early 2018. Similarly, acknowledgments of the progress made as per the requirements of the FATF review, as well as the 'concern' expressed over India's recent actions in Kashmir are all signs aimed at placating some of Pakistan's most pressing interests. Thus, hinting at what more cordial relations with the US could look like for Pakistan, while just stopping short of making any concrete commitments.
Yet, to say that Pak-US ties have begun to 'normalize' or 'revert' towards a mutually beneficial status quo would be ignoring the age-old complexity that has characterized relations between both countries. Especially for a relationship that has been long described as blowing hot and cold, on and off, as a rollercoaster ride, or simply a love-hate one. History has borne witness to the fact that US foreign policy towards Pakistan has more than often been based on a ruthless pragmatism and maximalism. This all or nothing approach has brought immense amounts of aid and funds for Pakistan which have been always cut off just as abruptly as they were initiated. Often without any long-term assessment or appreciation of what such actions are likely to lead to beyond the US's more immediate goals.
None of this has been more evident than in US expectations from Pakistan regarding Afghanistan and the Taliban. It's no secret that the very inception of the Taliban came from US funds and training during the waning stages of the Cold War for which Pakistan played the role of an indispensable intermediary. Yet following the 9/11 attacks, US policy towards the Taliban changed overnight when the US in lumping the Taliban together with Al-Qaeda brought down its military might on the entire Afghan State. What's more it forced Pakistan to join its War on Terror almost at gunpoint. The infamous statement attributed to then US deputy secretary of state Richard Armitage where he allegedly threated 'to bomb Pakistan back to the stone age' stands as a stark reminder of how even labeling this relationship as 'complex' is simply an understatement.
This aspect is further reinforced in the damning revelations of the Afghanistan Papers that were released just last month. Representing a cache of candid interviews of key officials responsible for formulating and implementing the US's Afghanistan policy, these interviews have been used to piece together crucial mistakes at the strategic and policy levels made by successive US governments over the last two decades. One of these mistakes has been highlighted as 'trusting Pakistan as a friend' where Pakistan has been repeatedly accused of providing sanctuary and support to certain militant groups. Hence, accusations of Pakistan playing a double game, as well as the confusing distinctions between good and bad Taliban all contributed to a narrative that Pakistan was doing more to upend US progress than support it. This had caused much of the resentment and mutual distrust specifically during the Obama years which starting from calls to 'do more' resulted in the US unilaterally and covertly taking out Osama Bin Laden deep inside Pakistani territory. As ties worsened, the advent of the Trump presidency brought with them an overt sense of finality in the form of his new year tweet that was referred to in the beginning of this article.
Yet, even now as both countries come full circle with the US asking for help in bringing the Taliban to the negotiating table, one fears that the US may still not have learnt anything from its adventurist debacles. As the Afghanistan Papers themselves testify, Pakistani officials have remained quite candid in their desire to hedge their bets against the US by maintaining limited ties with the Taliban. This was made clear to Ambassador Ryan Crocker who had served as the US ambassador in Islamabad from 2004-2007. In one of his interviews in the Afghanistan Papers, the former ambassador directly quotes a conversation he had with Gen Ashfaq Kayani who was then the DG ISI.As Mr. Crocker himself recounts, the general had quite explicitly made clear his reservations against an abrupt US withdrawal that would force Pakistan to once again pick up the pieces while having made the Taliban a mortal enemy. Hence justifying the reasons behind Pakistan's so-called duplicity.
But considering how it is in fact the US now that is pressing Pakistan to use those same ties to help extricate itself out of the Afghan quagmire, Pakistan's strategy against the Taliban seems to have stood wholly vindicated. In fact, it appears downright visionary considering how in hindsight, Pakistan had repeatedly called on the US to consider negotiating with the Taliban – especially when the US had the upper hand following its initial successes back in the early 2000s.However,the US after squandering its own reputation and credibility and already having missed multiple chances to engage with the Taliban are now ironically banking on Pakistan to help secure an exit. A kind of exit that not only allows the US to perhaps save face at the international level, but also offer something palatable to the American people during an election year. Thus, once again reeking of the reactionary maximalism that has so often brought into question the US's reliability and trustworthiness as an ally. Not to mention President Trump's own 'America First' policy, which already risks squandering whatever little credibility the US has been left with in the first place.