A New Great Game in the Caspian: NATO and Russian Countermeasures
Russia has worked diligently to keep NATO from entering its perceived geostrategic territory, even if that comes at great personal cost to the nation, which it has on a number of occasions.
Russia's latest move to block NATO's entrance into the Caspian region came after it led other littoral states to sign a declaration guaranteeing stability and security in the region. The presidents of the five Caspian states signed the political declaration, which ensures that only the Caspian littoral states have the right to maintain an armed forces presence in Caspian territory. This effectively shuts NATO out of the area and prevents it from establishing any foreign base of operations in the foreseeable future. The issue to consider: how much does this matter and why?
The most interesting aspect in this scenario is the change in political favor by some of the Caspian states. Azerbaijan in particular has been a strong strategic energy partner with the US and Europe since its separation and subsequent independence from the Soviet Union in 1991. The country possesses a wealth of natural gas and oil riches that have continuously gone westward. This is partly a strategy of Western desire to purchase oil from Azerbaijan in place of Russia, as it effectively keeps the money out of Russia's oil economy. This is why it is of particular interest that Azerbaijan is now siding more closely with Russia on a declaration that would effectively keep its Western economic allies out of the area. Aside from Azerbaijan's strong economic ties to the West, it has also contributed some logistical support to the international security assistance force in Afghanistan. Thus, at one point in time both its security and economic interests aligned with that of the West.
For Azerbaijan to side with Russia on the declaration would seem to fly in contradiction to what the nation has been doing for the past two decades: cultivating a Western-leaning relationship. Azerbaijan appears to have voluntarily put that relationship in jeopardy, or at the very least placed it in a more stressful situation than before. One could even argue that Azerbaijan missed a glorious opportunity to ally itself closely and personally with NATO by having a foreign operating base established within its borders. This could have led to an expansion in economic trade first and foremost and could even have cultivated further security coordination and cooperation. It seems likely this is NATO's long-term desire. However, this was precisely what Russia was aiming to prevent by leading the Caspian states to sign the declaration.
Russia has no interest in having NATO encroach further onto its geostrategic territorial influence. Aside from the residual Cold War tensions that still exist between the US and Russia, there is also a tangible security concern for Russia: the West has already advanced further east than Russia would like or can tolerate. What first began as an exclusively Western European treaty has gradually spread further and further east to the point where nations such as Turkey are being actively courted to join the organization as a permanent member. In fact, Turkey was very close to joining NATO as a permanent member recently. However, there is some evidence to suggest that Russia intervened with those talks and ultimately succeeded in putting them down. Its actions in Azerbaijan can be seen as a preemptive strategy, utilizing what it learned observing NATO's courting of Turkey. For Russia, the idea is to get out ahead of NATO and foster a relationship between it and the Caspian states, thus mitigating NATO's objectives to advance further east.
Thus, NATO penetration into the east has been put on hold for the time being. Russia's obvious desire to keep the US in particular away from its eastern and southern borders weakens the likelihood of NATO penetration in the area. This could mean that in the future Caspian nations are tied to Russia more deeply, particularly as it concerns security and other military activities. The main takeaway from the Caspian summit is that Russia is now the main military force in the area. It is without a doubt the most powerful of the five Caspian states (Kazakhstan, Turkmenistan, Azerbaijan, Russia, and Iran). In fact, Russia's military is more powerful than the rest of the Caspian states combined. Russia has effectively assumed control over the Caspian region so far as international security and military deterrence is concerned. However, some concessions were made by Russia in order to achieve this end. The belief is that Russia would rather make minor economic concessions to the Caspian states rather than allow major security concerns to arise by not making such compromises.
Though it would seem that NATO has hit some serious resistance in its drive to expand east, with failed initiatives in Turkey and now the Caspian region, NATO is undoubtedly still looking to push east for both economic and military reasons. NATO is not pushing simply to intrude on Russian borders, however. Though it would give the alliance a significant strategic advantage to be able to set up a base of operations that could also fall under a missile defense plan, allowing them to install missiles closer to Russia, there are still a number of economic reasons for NATO to continue its drive east. Ironically, though this deal may have squashed NATO's strategic goals of intruding on the Caspian area in the short-term, it may have opened the door for further oil pipelines to be built in the long-term which could benefit NATO allies. One of Russia's main concessions was to help build a north-south corridor linking Western and Northwestern Europe to the Caspian basin, making the shipping route considerably shorter in the process. This would be expected to lead to some economic stimulation primarily for Caspian nations but also some Western states by extension.
Russia is keen to protect its geostrategic border areas, even if that comes at some economic cost to itself. The Caspian deal demonstrates that Russia is proactively creating a buffer zone of economic and strategic partners that will be militarily dependent upon its might. So far the Caspian region is the only real success it has had toward that end, as Turkey has remained independent from complete Russian influence. While this should not have any major impact on NATO and its current operations in Western Europe, it will mean that NATO needs to find a new angle for entry if it wishes to keep pushing eastward. What this brief analysis hopefully shows is how that push will likely always be met by Russian resistance and not entirely without solid geostrategic logic that encompasses not just military objectives but long-term economic ones as well. A new game is afoot in the Caspian, still shrouded in the trappings of military garb but really more about the soft power of economic clout.
Sergey Lavrov: Violations of journalistic rights and discrimination against media are increasingly evident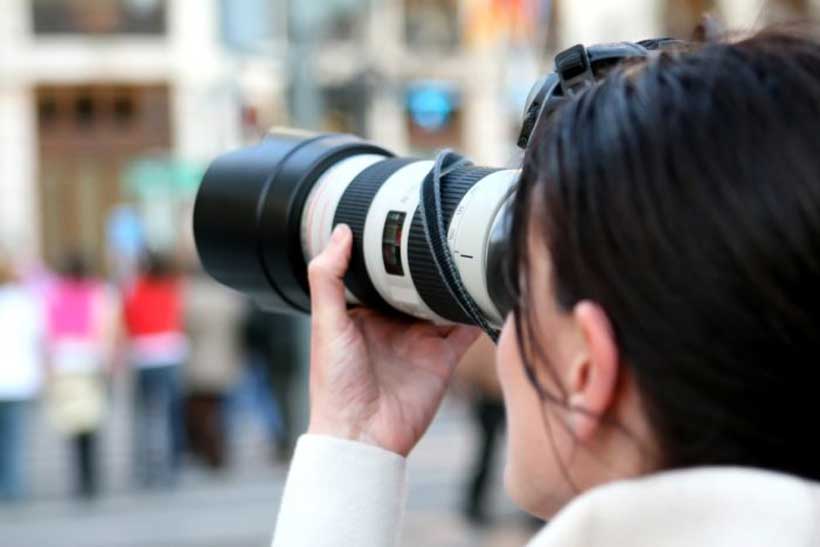 Restrictions imposed by legislative and executive authorities may negatively impact the work done by journalists in Russia. The OSCE Representative on Freedom of the Media, Harlem Désir, raised this concern during the OSCE conference on media freedom in Russia and in the OSCE area, held in Moscow earlier this month. He also drew attention to the problem of the security of journalists and the impunity of those, who commit crimes against them.
Harlem Désir singled out as the most dangerous laws on insulting powers-that-be, fake news, the law on "sovereign Internet," as well as the abuse of the law on countering extremism and the law on foreign agents, particularly in the case of Deutsche Welle. Mr. Désir added that since Russia had voluntarily committed to abide by OSCE standards, it is called upon to protect media freedom, just like any other OSCE member, which he always appeals to in cases of entry bans and obstruction of accreditation for Russian journalists.
While acknowledging the seriousness of the above trends, Harlem Désir still emphasized that the very fact that journalism remains an unsafe profession is an overarching problem that needs to be addressed. He recalled the killings of Anna Politkovskaya in Russia, of Pavel Sheremet in Ukraine and of the Maltese journalist Daphne Caruana Galizia, all of which have gone unpunished, as well as incidents of rough treatment of journalists during the recent protests in Moscow. He welcomed the release of Ivan Golunov, Kirill Vyshinsky and Igor Rudkov, all of whom took part in the conference as speakers. He expressed concern about the fate of the recently detained Svetlana Prokopyeva, and singled out the case of Kirill Vyshinsky as highly important as it involved two OSCE countries, and also the release of Ukrainian citizens Roman Sushchenko and Oleg Sentsov. Kirill Vyshinsky thanked the OSCE representative for his active participation and handed him a list of journalists currently being prosecuted in Ukraine.
The Russian Foreign Minister Sergey Lavrov is concerned about the non-inclusive and opaque nature of projects that are implemented in circumvention of multilateral platforms, such as the Conference on Media Freedom in London, which Russian journalists were not allowed to be present at. Russian media were likewise barred from attending last year's OSCE conference in Kiev (while anyone could be freely accredited at Moscow's conference, Lavrov noted). Sergey Lavrov also criticized the "Journalism Trust Initiative" media questionnaire proposed and organized by Reporters without Borders.
"This is not just an initiative by this particular non-governmental journalistic organization – it is endorsed by the French government," Lavrov said.
"Each time someone wants to find information on a particular topic, modern technology will dish out for him exactly what Reporters Without Borders thinks is right," he added. Lavrov said there was a link between the current trends to constraint freedom of speech and discriminate against the media to the West's desire to reduce the "Russian-language area" in the world and its "fear of fair competition in the information space."
Sergey Lavrov criticized attempts to deny accreditation for Deutsche Welle, as well as any other media outlet in a clear reference to calls earlier made to this effect by the State Duma lower house of the Russian parliament to recognize the German news agency as a foreign agent. Lavrov added that DW journalists had been summoned to the Foreign Ministry for a meeting with the deputy director of the Ministry's Department of Information and Press where they admitted as "incorrect" their coverage of the summer protests in Moscow. Maria Zakharova explained that Deutsche Welle published routes of unauthorized marches, which she said could be construed as political agitation.
Commenting on the laws adopted in Russia, which can hamper the work of the media, Sergey Lavrov noted that they are fully in line with the provisions of the International Covenant on Civil and Political Rights, which allows certain restrictions of free speech in cases when it violates state laws concerning protection of morality and national security.
"We will protect our culture and values, including by legislative means," Sergei Lavrov emphasized. He proposed to reassert the commitments to safeguarding freedom of speech and access to information made by the OSCE countries during the 1990s at the forthcoming meeting of the OSCE foreign ministers in Bratislava, and to hold a roundtable within the OSCE framework where journalists could agree how best to draw a line between quality journalism and propaganda.
From our partner International Affairs
Global protests: Russia and China risk ending up on the wrong side of history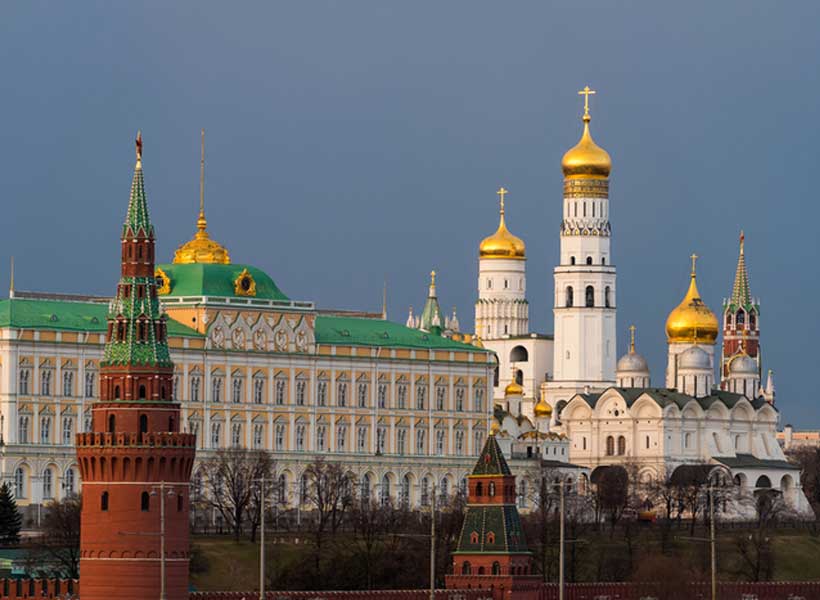 Widespread perceptions see Russia together with China as the rising powers in the Middle East as a result of America's flip flops in Syria and US president Donald J. Trump's transactional approach towards foreign policy as well as Russian and Chinese support for regimes irrespective of how non-performing and/or repressive they may be.
Russia has sought to capitalize in other parts of the world, particularly Africa, on its newly found credibility in the Middle East as part of its projection of itself as a world power on par with the United States and China.
African leaders gathered in late October in the Black Sea resort of Sochi for the first ever Russian African summit chaired by president Vladimir Putin. China has hosted similar regional summits.
Mr. Putin has proven adept at playing a weak hand well and for now, Russia alongside China, that has the financial and trading muscle that Moscow lacks, are basking in their glory.
Yet, Russia and China could find themselves in tricky situations with protests across the globe from Latin America to Hong Kong threatening to put the two powers on the wrong side of history.
Iran, Russia's partner in supporting Syrian president Bashar al-Assad and a strategic node in China's Belt and Road initiative, is already struggling to come to grips with being in the bull's eye of protesters.
Protesters in Iraq have denounced Iranian influence in the country while Iran's Lebanese Shiite ally, Hezbollah, is part of the elite that protesters hold responsible for their country's economic malaise.
Russia and China are well aware of the risk. Not only because of the resilience of protest in Hong Kong but also because of past popular revolts in former Soviet republics that constitute Russia's soft underbelly and in some cases border on the strategically important but troubled Chinese north-western province of Xinjiang.
Recent protests in Kazakhstan were as much about domestic governance issues as they were about Chinese influence in the country and the crackdown on Turkic Muslims, including ethnic Kazakhs in Xinjiang.
Central Asia, moreover, is potentially for China a black swan. It is together with Southeast Asian nations Laos and Cambodia, home to countries most indebted to China.
A recent study by scholars at Harvard University's Kennedy School, the University of Munich and the Kiel Institute for the World Economy concluded that about half of Chinese overseas lending remained unrecorded leaving Central Asian and other nations with no precise oversight of their debt.
"These hidden overseas debts pose serious challenges for country risk analysis and bond pricing," the study warned.
The risk of ending up on the wrong side of history looms even larger with Russia seeing prevention and/or countering of popular revolts as one of its goals in attempting to stabilize the Middle East, a region wracked by conflict and wars.
Russia, as part of its stabilization effort in the wake of its intervention in Syria, has proposed replacing the US defense umbrella in the Gulf with a multilateral security arrangement.
"Russia is seeking stability which includes preventing colour revolutions," said Maxim Grigoryev, director of the Moscow-based Foundation for the Study of Democracy, using the term employed to describe popular revolts in countries that once were part of the Soviet Union.
Echoing Kremlin policy, Mr. Grigoryev said Syria was "a model of stabilizing a regime and countering terrorism."
Russian military intervention in Syria has helped president Bashar al-Assad gain the upper hand in a more than eight-year long brutal war in which the Syrian government has been accused of committing crimes against humanity.
Russia has denied allegations that its air force has repeatedly targeted hospitals and other civil institutions.
Russia's definition of stability with Syria as its model is unlikely to go down well with youth-driven protests that have already affected twelve of the Arab League's 22 members.
In some of the most dramatic incidents, this year's popular revolts forced the leaders of Algeria, Sudan and Lebanon to resign. Iraqi prime minister Adil Abdul-Mahdi is next in line.
Latin America and Africa, like the Middle East and Central Asia, home to often poorly governed, resource-rich countries with youthful populations, are in many ways not that different.
Some Latin American leaders, including Argentine Foreign Minister Jorge Faurie and Luis Almagro, the secretary-general of the Organization of American States, have denounced what they see as interference in protests in Chile, Ecuador, Bolivia and Haiti by two Russia and China-backed countries, Venezuela and Cuba.
Ecuador's interior minister, María Paula Romo, said last month that authorities had arrested 17 people at an airport, "most of them Venezuelans . . . carrying information about the protests."
Policy analysts Moisés Naím and Brian Winter argued that irrespective of whether Venezuela and Cuba have sought to exploit continental discontent, "Latin America was already primed to combust."
Messrs. Naim and Winter attribute popular anger to disappointing economic growth, stagnating wages, rising costs of living, mounting inequality, and corruption on the back of a commodity boom that significantly raised expectations.
Russian and Chinese support for embattled regimes at the risk of alienating protesters, who have proven in among others Chile, Iraq and Hong Kong undeterred by repressive efforts to squash their protests, will have paid off if it helps engineer the kind of stability Mr. Grigoryev is advocating.
Russian and Chinese leaders may be banking on a development akin to what Messrs. Moses and Winter describe as the emergence of repressive Latin American regimes in the 1970s and 1980s as a result of leaders' failure to tackle slowing economic growth. The failure fuelled a decline of faith in democracy and the rise of populists.
"The same gears may churn toward mayhem and division, sown from within Latin American countries and without. Venezuela and Cuba may not be the main reason for the current protests. But if the region continues down its current path, it will be vulnerable to the next conspiracy, whether from Havana, Caracas, or somewhere else," Messrs. Moses and Winter warned.
Events elsewhere in the world may well unfold differently. Yet, Russia and China could ultimately find themselves on the wrong side of history in an era of global breakdown of popular confidence in political systems and incumbent leadership and increasingly uncompromising, determined and resourceful protests.
Said Timothy Kaldas, a senior fellow at the Tahrir Institute for Middle East Policy, commenting on the protests in the Middle East: "This isn't a revolution against a prime minister or a president. It's an uprising demanding the departure of the entire ruling class," the very people Russia and China would like to see remain in place.
Russia-Africa Summit: walking hand in hand through history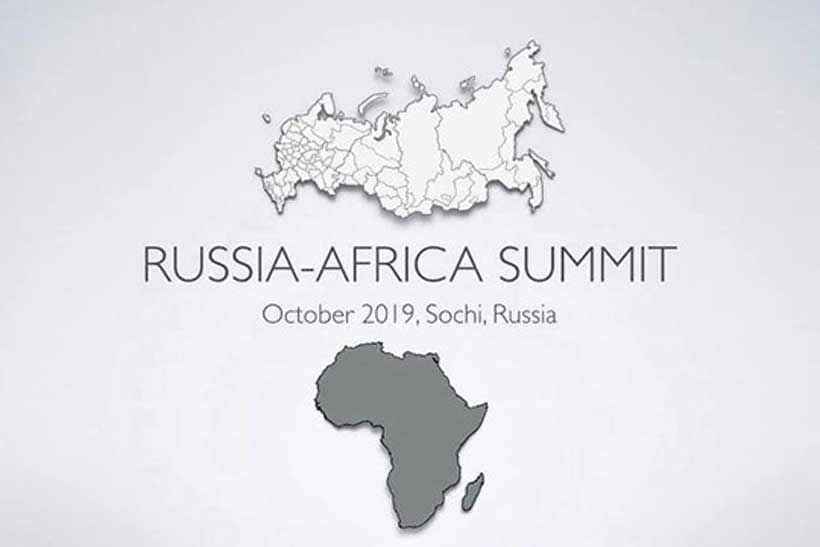 The first-ever Russia-Africa summit held from 23-24 October in Sochi, Russia, marking the culminating point of the return of Russia to Africa, with more than 50 African leaders and over 3,000 delegates invited. This convening is only another illustration of the recent increase in economic, security, and political engagements to foster Russia-Africa relations.
The summit is expected to deepen relations between the Russian Federation and countries of the African continent at both bilateral and multilateral levels; forge closer collaboration on regional and international issues of common interest, raise strategic dialogue between Russia and African countries to a qualitatively higher level, and contribute to peace, security and sustainable development on the African continent. The Russia-Africa Summit will also contribute towards the overall objective of addressing the aspirations of African countries as encapsulated in Agenda 2063. As the continental development blueprint, Agenda 2063 calls for a people-centered developmental process that ensures, inter alia, economic diversification and growth in order to eradicate poverty, unemployment and inequality
On 16th of October, a seminar under the theme "Discussion in the Run-Up to the Russia-Africa Summit" was held in South Africa, unique strategic partner of Russia in BRICS organization, at the University of Pretoria. The main speaker at the event was the Ambassador of the Russian Federation to South Africa Ilya Rogachev, who delivered a comprehensive speech, which described in detail the essence of the upcoming historical event.
Following is his presentation:
This will be the first event of such scale and magnitude marking an important milestone in the history of relations between Russia and the African continent. All eyes are on us now. I would like to remind that Russia, in all of its incarnations, and the peoples of Africa have always walked hand in hand through history.
We share a common and eventful past, where as allies we strived together for a better world. The Soviet Union was the only global power that has never pursued colonial policies and had never had a detrimental presence in Africa. The very idea of colonialism has always been an alien concept to us, one that to our mind should be abolished from the face of the Earth in all its forms.
The Soviet Union was most heavily involved in the rise of the African continent to independency. Among the most important cornerstones of the Soviet foreign policy was bringing an end to the colonial era, supporting national liberation movements, providing all kinds of assistance to young African nations: economic, infrastructural, military, humanitarian and educational. These pages of history cannot and shall not be rewritten, this friendship will forever be embedded in the history of relations between Russia and Africa.
USSR's involvement and interest in Africa were guided by the imperative to «protect the interests of the oppressed nations and their right for self-determination and creation of sovereign states». Next year marks the 60th anniversary of the adoption of the United Nations Declaration on the Granting of Independence to Colonial Countries and Peoples of 1960. This historical document was drafted on the initiative of the USSR, who had been championing the cause of a free and independent Africa on the global arena for many years.
Needless to say that this enormous and, I would like to stress – selfless – support that the Soviet Union rendered the people of Africa throughout the XX century won over many hearts on this continent.
Sadly, the collapse of the Soviet Union put our partnership on halt. The 1990s were a time of hardship for my country and its people. Even after the resurgence of the 2000s it took us some time to gather and re-establish ourselves as a global leader on the international arena and a prominent economic and technological power. I would not necessarily call these years a time of neglect towards Africa, as some try to put it, but admittedly, to a certain extent we lost the pace and intensity in our cooperation. Speaking in plain terms, now we have some catching up to do.
This is what the upcoming Russia-Africa Summit is meant to achieve: to put our partnership back on track, giving it new dimensions, pertinent to the XXI century, and providing dynamics for further growth. It is designed to set ambitious goals and look for areas of fruitful and practical cooperation. Intergovernmental and business opportunities clearly attract attention from both sides, our mutual interest in deepening cooperation is evidently high. This is why if you look at the expanded programme outlines you would fine nearly every possible topic on the agenda: from the role of media on the African continent to the importance of peaceful conflict resolution.
We envisage both the Summit and the Forum as a prospective platform for regular contacts, governmental and business. It is supposed to be a mechanism, which will allow us to give the much needed impulse to our cooperation, keep track of the progress already made and explore new opportunities. We consider it a platform where equals meet and where every voice is heard.
It is no coincidence that the Summit is hosted jointly by the Russian Federation and the African Union. There is great significance to this fact: unlike some other powers, which are used to looking down at Africa from their high horse, we do not consider Africa and African nations as junior partners. In fact, Russia strives for an equal cooperation based on mutual respect for the interests of all the involved parties.
I would like to draw your attention to this particular aspect, as it is purposefully misrepresented in some of the clearly biased publications and articles that appeared recently in South African press and elsewhere. These experts keep describing Russia's return to the continent as a premise for a struggle for influence and resources among the global powers.
I would like to discourage that line of thought and tell the analysts, that they are wide off the mark. Some might still be looking at Africa through the lens of a colonial eye. Frankly speaking, this is an outdated and historically void way to behave on the global arena and in international relations. This is not our way. We do not develop and conduct foreign policy and international cooperation from such assessments. Our Western partners keep returning to the concept of a zero-sum game, where one's gain means another one's loss – imprinting this crooked assumption on the minds of experts and journalists.
Our mindset is different, we say: let's cooperate and grow together. Africa is the most dynamically developing continent with rapidly growing economies that shouldn't be regarded as a mere resource base. It is time to build long-lasting partnerships rooted in the principles of trust and equality. This stance resonates with our African partners. No wonder that our positions on the global arena are largely aligned. We share similar values defined by respect for national sovereignty and international law, as well as similar approaches to tackling current global challenges and threats. The world and the African continent need to find sustainable solutions for pressing issues. It should be done not through a dictate of a group of 'elite' countries and the rules that they impose on everyone else, but through the balance of interests and respect for all viewpoints. International law, based on the UN Charter and the existing legal framework, not some new «rules-based order» concepts, should serve as the basis for building relations.
We have always been adamant supporters of the formula «African solutions to African problems», including in the United Nations. It is our firm believe that nations and peoples themselves should resolve their problems, with the expertise and advice of the international community if required. In the past decade we have seen all too well what blatant interference in other countries affairs leads to, the results of the attempts to push for regime change is evident as well – North Africa and the Middle East are still dealing with the fallout from the so-called Arab Spring.
Today Russia enjoys strong bilateral relations with many African countries, South Africa included. The cooperation encompasses many spheres including infrastructure projects, space industry, telecommunication, healthcare, education, tourism, mining and others. The total volume of Russia's investment in Africa has exceeded 20 billion dollars. The overall trade volume of has increased by many times since the 1990s.
One of the key issues that the African continent faces and that Russia has the expertise to assist with is the energy crisis, a growing shortage of generating capacity that holds back economic development. In 2008, Russian diamond company "Alrosa" finished the construction of Chicapa hydroelectric power plant in Angola; in 2010, Tanzania and Russia signed a deal to build the Rumakali hydropower plant. There are ongoing negotiations on the cooperation in the energy sector with such countries as Sudan, Ethiopia and the DRC.
Russia is helping more than 20 countries in Africa to develop their nuclear industries for energy and medical purposes. In 2014, Russia and Egypt signed an agreement on the construction of El Dabaa nuclear power plant – Russia will provide a $25 bln loan to Egypt for the construction that will create 50'000 job opportunities and add 4,8 GW generation capacity to the grid. In 2017, an agreement on the development of atom energy projects was concluded with Nigeria. A nuclear research centre is to be built in Zambia.
One of the most promising projects in infrastructure development is the establishment of Russian industrial free trade zone in Egypt, which will focus on manufacturing agricultural machinery and hardware. We are also considering participating in the ambitious project of the Trans-African railway connecting Dakar and Djibouti, spanning across the continent.
Russia, and the Soviet Union previously, have always assisted African nations in skill development and education: millions have received highest quality degrees in the past decades, over 15'000 students from African nations are currently studying in Russia. A decision has already been made to substantially increase the number of scholarships in the next few years.
Russia continues to provide humanitarian assistance to those who request it in Africa. In 2017 alone, Russian aid exceeded 1 billion $. Russian Federation is the 5th biggest sponsor of the UNIDO Industrial Development Fund, a top-tier contributor to the UN World Food Programme and the World Health Organisation.
Another important area of cooperation is the assistance in fighting epidemics and diseases that scourge the African continent. For example, the recent outbreak of Ebola virus in the Western African countries prompted Russian doctors to develop not one but two groundbreaking vaccines. The Russian-made vaccines were the first to be tested and to have reach the patients. The vaccines are now being shipped to the Republic of Guinea, the DRC and other countries.
The issues of peace and security are also in the focus of attention. Fighting terrorism, drug- and human-trafficking and other criminal activities are among Russia's priorities in the international security area. Making certain that conflict resolution in Africa is carried out without the use of violence and within the framework of political dialogue is another keystone of our approach. Russian Foreign Minister Sergey Lavrov has repeatedly extended the country's full-fledged support to the African Union's initiative 'Silencing the guns by 2020'. Last September the Russian Federation as the Chair of the UN Security Council convened a UNSC Meeting on 'Peace and Security in Africa Partnership to Strengthen Regional Peace and Security' to give Africa an additional platform.
And this is just the tip of the iceberg whereas Russia-Africa interaction is concerned. So to round it up, the summit has high hopes, but it can already be said with confidence that the event will go down in history as an important milestone in cooperation between Russia and the countries of the continent.
From our partner International Affairs