Palmyra: ISIS-Wanton Destruction
On 4 October, 2015 Maamun Abdulkarim, the Syrian Director General of Antiquities and Museums, confirmed that the 2000 year old Arch of Triumph in the ancient city of Palmyra had been blown up by ISIS forces which control the city and the surrounding area.
He said " It is now wanton destruction; their acts of vengeance are no longer ideologically driven because they are now blowing up buildings with no religious meaning."
On 23 August, the temples of Baalshamien − Lord of the Heavens − and Bel, a goddess often associated with the moon, had been largely destroyed by ISIS (Daesh in Arabic). This iconoclastic approach to pre-Islamic faith and their material culture is the same as had led to the destruction of the large Buddha statues in Afghanistan – monuments that attested to the rich culture along the Silk Road.
Masmun Abdulkarim called upon the international community to find a way to save Palmyra. His cry comes from the heart as he is the nephew of the long-serving director of the archaeological sites of Palmyra, Dr Khaled al-Assad. On 18 August, Dr al-Assad had his neck cut and his body hung from a traffic light pole. The 83 year-old archaeologist had been held in seclusion (and probably tortured) for three weeks. In the public square of Palmyra an accusation was read out that he was the "director of pagan idols."
From a distance, it is hard to know what elements within ISIS are responsible for these destructions and what are the motivations. ISIS has attracted fighters from a good number of countries, and it is impossible to know the nationalities within the chains of command. Many Syrians are proud of the vestiges of pre-Islamic civilizations, proof that the area was an important actor and in some ways a rival of Rome. Thus, it is not clear who wants to destroy works of art and cultural heritage. It is impossible to know at this stage if there are possibilities of rational discussion and good-faith negotiations with ISIS authorities to preserve cultural sites in Syria and Iraq.
Syria and Iraq are home to some of the world's first cities, a complex and unique meeting of states, empires, and faiths. The protection of works of art and cultural heritage is an aspect of world law in which UNESCO is playing a leading role. There is also a need to build an awareness and then action on the part of non-governmental organizations, especially those in consultative status with the United Nations as well a cultural institutions. One of the difficulties with appeals to the "international community" is that the international community has no street address, and so appeals are rarely delivered. Too often, governments and people react after events rather than affirming a position from a deeper level of awareness and a legal basis in world law.
The protection of cultural heritage owes much to the vision and energy of the Russian artist Nicholas Roerich (1874-1947). Roerich's desire to make known the artistic achievements of the past through archaeology, coupled with the need to preserve the landmarks of the past from destruction, led to his work for the Banner of Peace to preserve art and architecture in time of war. Roerich had seen the destruction brought by the First World War and the civil war which followed the 1917 Russian Revolution. He worked with French international lawyers to draft a treaty by which museums, churches and buildings of value would be preserved in time of war through the use of a symbol − three red circles representing past, present and future – a practice inspired by the red cross to protect medical personnel in times of conflict.
Roerich mobilized artists and intellectuals in the 1920s for the establishment of this Banner of Peace. Henry A. Wallace, the US secretary of Agriculture and later Vice-President of the United States, was an admirer of Roerich and helped to have an official treaty introducing the Banner of Peace − the Roerich Peace Pact − signed at the White House on 15 April 1935 by 21 States in a Pan-American Union ceremony. At the signing, Henry Wallace on behalf of the USA said "at no time has such an ideal been more needed. It is high time for the idealists who make the reality of tomorrow, to rally around such a symbol of international cultural unity. It is time that we appeal to that appreciation of beauty, science, education which runs across all national boundaries to strengthen all that we hold dear in our particular governments and customs. Its acceptance signifies the approach of a time when those who truly love their own nation will appreciate in addition the unique contribution of other nations and also do reverence to that common spiritual enterprise which draws together in one fellowship all artists, scientists, educators and the truly religious of whatever faith."
As Nicholas Roerich said in a presentation of his Pact "The world is striving toward peace in many ways and everyone realizes in his heart that this constructive work is a true prophesy of the New Era. We deplore the loss of the libraries of Louvain and Oviedo and the irreplaceable beauty of the Cathedral of Rheims. We remember the beautiful treasures of private collections which were lost during world calamities. But we do not want to inscribe on these deeds any words of hatred. Let us simply say: Destroyed by human ignorance – re built by human hope."
The Roerich Peace Pact is the world-law basis for an expression of concern from the governments of what was the Pan-American Union (In 1948 it was reestablished as the Organization of American States). There is also the Hague Convention of May 1954 which was signed by a wider geographic range of States. The Roerich Peace Pact and the Hague Convention are rarely cited by governments. Therefore, leadership must come from non-governmental organizations and the cultural sector to work unitedly and creatively to prevent the wanton destruction of humanity's cultural heritage.
The Art of Architecture and Garden Design
Exploring Hangzhou is like walking through a Chinese watercolour painting, enchantingly brought to life. The capital of China during the Southern Song Dynasty (1127-1279), Hangzhou's willow-fringed West Lake and mist-laced tea mountains dotted with ancient pagodas have enthralled generations of emperors, poets, artists and philosophers.
Sitting right on the banks of Hangzhou's famed West Lake – a UNESCO World Heritage site – Four Seasons Hotel Hangzhou at West Lake is a charming microcosm of Hangzhou's resplendent history, enriched with 21st century luxury and genuine hospitality.
Guests at Four Seasons Hotel Hangzhou at West Lake will find themselves in their own exclusive Chinese retreat fit for an emperor and empress. The entire resort is inspired by classic architecture from southeast China, giving guests an awe-inspiring insight into the privileged lifestyles of Hangzhou's ancient literati.
Southeast China architecture style whitewashed buildings topped with dramatic grey-tiled, wing-tipped roofs can be seen throughout Hangzhou. The masterfully crafted rooflines are also a signature feature of Four Seasons Hotel Hangzhou at West Lake, where they appear both flamboyant and calmingly aen like. They are equally delightful when viewed from within – cast your eyes up to the soaring ceilings to appreciate the timeless beauty of the exposed interlocking dark-wood beams that have been hand-crafted according to traditional techniques.
The layout of the Hotel follows traditional Chinese courtyard design and feng shui philosophy, where symmetry is key. Guests enter into a grand central pavilion overlooking the lakefront infinity pool and gardens. Residential wings extend on either side leading to the guest rooms, restaurants and wellness facilities, intermingled with gardens, rockeries, streams and waterfalls to create a restorative sense of intimacy with nature. Many rooms open out to their own terrace conservatory with views of the lake, gardens and forest glades.
The pinnacle of the resort design is its landscaped grounds edging West Lake. As Hangzhou's most famous attraction, it's a rare privilege to be able to enjoy your own private slice of the legendary lake. The stunning water gardens embrace the central outdoor infinity pool and lawns leading directly to the lake shore and jetty.
Linking indoors and outdoors is the Hotel's signature serpentine covered walkway through lush glades planted with willow, pine, maple and bamboo. It took Chinese artisans to carve the intricate lattice beams and hand-paint the colourful traditional designs on the interior roof of the walkway. Wandering along the corridor feels like a portal to an age of indulgence, where guests connect with natural and simple pleasures in this unforgettable part of China.
Leaders Will Address the Cultural Dimensions of "Globalization 4.0" in Davos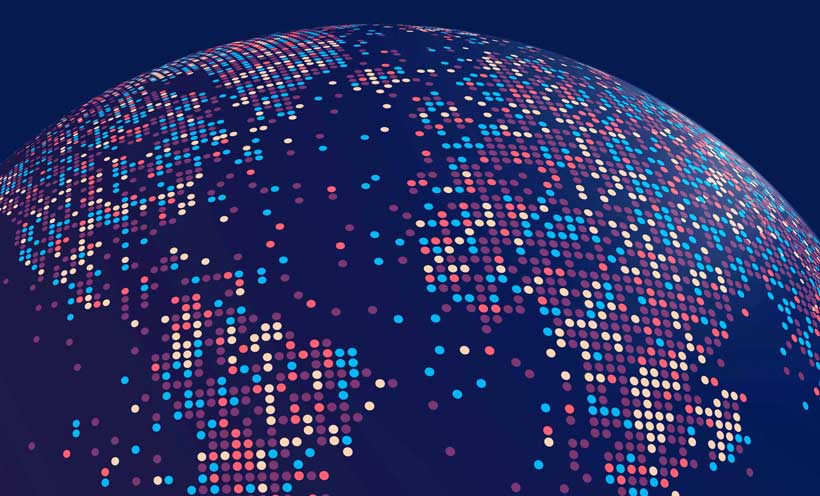 The World Economic Forum announced today that several cultural leaders will participate in its Annual Meeting 2019 in Davos-Klosters. These cultural leaders will join their peers from business, government, the media and civil society to advance dialogue on how inclusivity and sustainability can be the pillars of change under the meeting's theme, Globalization 4.0: Shaping a Global Architecture in the Age of the Fourth Industrial Revolution.
Cultural leaders will include the 2019 Crystal Award recipients conductor Marin Alsop (USA), film director Haifaa Al-Mansour (Saudi Arabia), and broadcaster and naturalist Sir David Attenborough (UK). Others include the "world's best teacher" Andria Zafirakou (UK), VR filmmaker Milica Zec (USA), photographer Rena Effendi (Turkey), robotics artist Madeline Gannon (USA), and the 2018 winner of the Young Wildlife Photographer of the Year award, 16-year-old Skye Meaker (South Africa).
"All the major intractable issues we face, from inequality to climate change, have important cultural dimensions. Our goal is to help identify roadblocks, shift perceptions, and inspire change," said Nico Daswani, Head of Arts and Culture at the World Economic Forum.
Arts and Culture will be integrated across disciplines and in joint efforts with several partners to advance change in the following areas:
A focus on disability inclusion for the one billion people in the world living with a disability. The main exhibition at the Annual Meeting, ACCESS+ABILITY, developed in collaboration with Cooper Hewitt, Smithsonian Design Museum, will present 20 ingenious, recent designs made with and by people with disabilities. Items include an eye-tracking device for hands-free communication, adaptive clothing and a Braille smartwatch. The items demonstrate that designing for inclusion spurs innovation and benefits everyone. Several related sessions including interactive workshops, the "Business Case for Disability Inclusion" panel, the Sensory Dinner in the Dark experience every evening, by Sight of Emotion and led by visually-impaired guides, and the insights of several people with disabilities, will contribute to providing leaders with tools for making businesses, schools and cities more accessible. #WEFaccessible #valuable
At a time of catastrophic destruction of our natural habitat, biodiversity will also be on the agenda with activities that include the groundbreaking Tree VR, an award-winning multi-sensory experience that simulates becoming a tree; the Wildlife Photographer of the Year Award exhibition from the Natural History Museum, London, showcasing some of the world's best nature photography through immersive projection-mapping; and the private, world-premiere screening of segments of Our Planet, a new series from Netflix in collaboration with the World Wide Fund for Nature (WWF) and Silverback Films, which will be presented and narrated live on stage by Sir David Attenborough (22 January). Several panels will also promote the #newdealfornature for leaders to set and agree on new environmental targets for 2021.
A focus on youth, diversity and freedom of expression, including the Opening Concert (21 January) led by Crystal Awardee Marin Alsop conducting the Taki Concordia Orchestra, in association with Southbank Centre and the Royal Academy of Music, London. Featured will be special guest Clara Shen, a 13-year-old winner of the 2018 Junior Menuhin Competition, and a world-premiere composition by Anna Clyne. The concert is supported by Intesa Sanpaolo. The Closing Concert (25 January) will feature a quartet from the Sphinx Virtuosi, that includes some of the best young African-American and Latino soloists in the USA, performing to awe-inspiring imagery from National Geographic of the Earth from Space. The concert is supported by Robert Smith, Founder, Chairman and Chief Executive Officer of Vista Equity Partners, and Board Chairman, Carnegie Hall. The meeting will also feature the exhibition "Cartooning for Peace – Davos Edition" in collaboration with editorial cartoonist Patrick Chappatte. It presents the work of cartoonists from around the world, who have taken on cultural taboos and thorny issues through art and humour. Finding Hope, a monumental site-specific surrealist mural inside the Congress Centre by Iranian artist Mehdi Ghadyanloo will offer an evocative reminder of our need to eschew simplistic narratives and engage with the myriad complexities of our global society.
Plovdiv and Matera: 2019 European Capitals of Culture
As of 1 January 2019, Plovdiv (Bulgaria) and Matera (Italy) will hold the title of European Capital of Culture for one year.
European Commissioner for Education, Culture, Youth and Sport, Tibor Navracsics, said: "The programmes for Plovdiv and Matera show how these cities envisage both their own future and that of Europe, whilst celebrating their extraordinary centuries-old heritage. The European Capital of Culture initiative brings people together and highlights the role of culture in building a European identity. Both cities will help ensure a long-term impact of last year's successful European Year of Cultural Heritage, which has demonstrated how culture can transform our cities and regions for the better. I wish Plovdiv and Matera every success in the coming year."
Plovdiv is the first ever Bulgarian city to be chosen as European Capital of Culture. With a full programme under the motto "Together", 2019 will bring new opportunities to the region and international visibility for the city. More than 300 projects have been organised in Plovdiv, as well as the South Central Region of Bulgaria, and the cities of Varna, Sofia and Veliko Tarnovo, including festivals and community-based projects, structured around themes linked to the characteristic features of Plovdiv, its history, cultural heritage, as well as the challenges facing the city. From discovering the Cyrillic alphabet through various exhibitions, to joint theatre productions with the Western Balkans and the Roma and Turkish communities, visitors will have an array of activities to participate in. The opening celebrations will take place from 11 – 13 January, with a series of indoor and outdoor events, including a music, light and dance performance on the evening of 12 January.  Commissioner for Digital Economy and Society Mariya Gabriel will attend the official opening ceremony on 12 January.
The programme for Matera has been organised under the motto "Open Future", and will have a special focus on social and cultural inclusion and collaborative innovation. Highlights include "Ars Excavandi", a contemporary look at the history and culture of subterranean architecture; "Re-reading Renaissance", a journey through the artistic past of Basilicata and Apulia; and "Poetry of primes", an exhibition on the central role of mathematics in the work of artists throughout the ages. Matera will also stage the first open-air performance of the opera Cavalleria Rusticana in co-operation with Teatro San Carlo, as well as 27 projects developed with local creative communities and partners from Europe. The opening celebrations will take place on 19 and 20 January and will gather 2,000 musicians from all the villages of the Basilicata region and many other parts of Europe. Commissioner Navracsics will attend the official opening ceremony on 19 January.
Background
Melina Mercouri, the then Greek Minister of Culture, took the initiative to start the European Capital of Culture in 1985. It has since become one of the most high-profile cultural initiatives in Europe. The cities are selected on the basis of a cultural programme that must have a strong European dimension, promote the participation and active involvement of the city's inhabitants and contribute to the long-term development of the city and its surrounding region.
Holding the title of European Capital of Culture is also an excellent opportunity for the cities to change their image, put themselves on the world map, attract more tourists and rethink their development through culture. The title has a long-term impact, not only on culture but also in social and economic terms, both for the city and the region.
In 2018, Valletta in Malta and Leeuwarden in The Netherlands were European Capitals of Culture. Following Plovdiv and Matera in 2019, the future European Capitals of Culture will be Rijeka (Croatia) and Galway (Ireland) in 2020, Timisoara (Romania), Elefsina (Greece) and Novi Sad (Serbia, candidate country) in 2021, Esch (Luxembourg) and Kaunas (Lithuania) in 2022, and Veszprém (recommended) in Hungary in 2023.