How bureaucracy is destroying Malaysia's agricultural sector
Over the last 30 years, Malaysia has miraculously grown into a middle income country, transforming itself from a primary producer of minerals and commodities, to a multi-sector economy.
The Malaysian Government has skilfully attracted foreign investment in high technology industries like electronics, multimedia, medical technology, and pharmaceuticals, service sector industries like Islamic finance, and urbanized the country with a rich retail service industry. However, agriculture has been allowed to slip well behind the rest of these sectors within the economy.
This is normally the case when an economy transforms itself from the status of 'developing' to 'developed'. However the case of Malaysian agriculture characterizes a number of mistakes. These mistakes have cost the country in terms of better food self-sufficiency, rural and community development, regional development, employment, poverty alleviation, and missed some of the great agro-based sunrise industry opportunities of this millennium.
What more, rural infrastructure and agro-based expertize is drastically lacking in Malaysia, since the Mahathir led drive to modernization back in the 1980s.
This is particularly dangerous with a gloomy global outlook ahead, where Malaysia must become buoyant enough to internally withstand any deep international recession approaching, if it is to stave off great hardship on its citizens.
According to Malaysian statistics cited over various Malaysian Plans, the agriculture sector in 1970 represented 28.8% of national GDP. As of 2013, agriculture represented only 9.33% of GDP. However in some states like Perlis, Kelantan, and Sabah, agriculture still makes up 20-30% of the total economy.
Employment in the sector has fallen from 13% of the total workforce in 2007, to only 9.3% in 2014. However 66% of the people involved in working within the agriculture sector are over 50 years old. The estate sector is primarily staffed with foreign labourers bringing little income benefits to local communities.
The bulk of Malaysia's agricultural land is utilized for the production of industrial crops, which has risen from 2.1% in 1960, to over 87% of land use today. Palm oil and rubber dominate, with paddy production and declining cocoa production running far behind. Timber is still a major primary product, where reforestation is lagging behind, making the industry unsustainable. Sarawak for many years has enjoyed a successfully developed a pepper industry, and there are pockets of fruit and market vegetables, around the nation.
However, less land is being utilized for agriculture today, as it is more valuable for industrial and housing developments. The composition of industrial crops, and industrial and housing development for land is steadily driving up the costs of food production in Malaysia. Paddy farming is also facing challenges due to declining productivity, increasing fragmentation of land plots, and poor response to changing consumer desires within the marketplace. Even the production of palm oil is expected to decline based upon recent industry predictions.
The push to industrial crops in the 1960s although rapidly developing the agricultural sector, rapidly decreased the diversity of agriculture within Malaysia. Even settlement schemes like FELDA and FELCA shied away from food and cash crops towards the palm oil and rubber because of the relatively large returns available with little need to market and sell their crops. As smallholder farmers have aged, with the youth reluctant to follow in their parents' footsteps, the production of crops such as coconut, tropical fruits, vegetables, and other cash crops has been declining.
Estate production of industrial crops is now the mainstay of Malaysian agriculture, which is mainly in the hands of Malaysian Government Linked Companies (GLCs) like Sime Darby. Smallholders have been grossly neglected where little has been done by Malaysia's agricultural research institutions and universities to modernize and develop appropriate technologies, new hybrids of cash crops, and assist in developing modern smallholder business models through the infusion of entrepreneurial thinking in rural communities. In addition, finance for smallholders is extremely difficult to obtain, and farm extension has all but died out two decades ago. The smallholders have been left to themselves, where they face acute labour shortages and little access to markets that would help make their efforts viable.
If one also factors in poor basic infrastructure such as access to irrigation and roads, the poor level of education of most smallholders, resulting in an attitude towards being production orientated rather than entrepreneurial, "conmen" taking advantage and promising big returns to smallholders if they buy seeds from them, and the condescending attitude many government bureaucrats have towards small holders, it's not hard to understand why this sector is so much in decay.
The Malaysian agriculture situation has reached a point where the estate business model that was once so successful for the production of commodity crops is now stagnating. Malaysia is losing its dominance as the major producer of palm oil, and palm oil itself is under threat from international health concerns, and also concerns from the international community about the environmental record of Malaysia's palm oil producers. Rubber prices are facing a slump, and paddy production is primarily insufficient to feed the total population, i.e., 35% of Malaysia's rice needs to be imported from Myanmar, Thailand, Vietnam, India, and Pakistan.
There is little evidence to see where local communities have benefitted from the presence of Malaysian GLCs, yet state Governments have been eager to transfer state land to them for development with virtually no transparency. Picturesque pieces of virgin jungle are still being ripped up to make way for new palm plantations, to replace those developed into housing and industrial estates, where the GLCs are making mega-profits.
Malaysia's agricultural direction was planned through a series of 5 year plans. The Malaysian political/bureaucratic elite have always presented rosy forecasts and gained publicity through staging MOU ceremonies, to announce projects which never happen, or fail through mismanagement.
Part of the problem in the Malaysian agriculture sector is that the politicians and bureaucrats have been thinking big, at the cost of thinking small. For example, the Ministry of Agriculture has developed a list of agro-based industries that should be national priorities. The Malaysian Agricultural Research and Development Institute (MARDI), and the Forest Research Institute of Malaysia (FRIM) restrict their research to these national priorities, while leaving a void in research on crops needed to spur on the growth and development of small local communities. Consequently, Malaysia's research efforts have benefitted few communities, which still remain in relative poverty today, particularly in the agricultural dominant states like Perlis, Kelantan, Sabah, and Sarawak. There are a lot of potentially viable crops that should be researched and developed, but are being ignored.
Institutions like MARDI and FRIM have become showpieces to please the politicians.
Further, the bureaucrats involved in these plans implementation have appeared to lack the zeal and commitment to see these plans progress into reality. Managers on the ground have focused upon building hard infrastructure where favoured contractors can be employed to build these projects and facilities, rather than ploughing resources and money into education and extension. The result has been a number of 'white elephants' that litter the country.
Corruption, via land grants, misallocation of funds, and building irrelevant facilities, is a major issue hampering effective rural development in Malaysia today.
Malaysia, as an economy skewed towards state planning and intervention has attempted to "pick winners" and develop them through the state apparatus. In the case of herbs and biotechnology, massive funds were allocated in the pursuit of achieving success in these "sunrise" industries, where the funds were predominately channelled into developing ineffective and costly bureaucracy.
The Malaysian Herbal Corporation was formed in 2001 with much fanfare, where it was considered within the bureaucracy to be the driver and 'flagbearer' for the industry. The corporation undertook many initiatives, with the staff travelling widely and luxuriously around the world. Today, the Malaysian Herbal Corporation is now defunct.
With former Malaysian Prime Minister Abdullah Ahmad Badawi's focus on biotechnology as a 'sunrise industry' midway last decade, the Malaysian Biotechnology Corporation (MBC), along with various state funded biotechnology companies such as Melaka Biotech, J-Biotech in Johor, K-Biocorp in Kedah, and Kelantan Biotech, were all well-funded with hundreds of millions of Ringgit in grants, but have little, if anything to show for it. Most of, if not all of the grants given out by MBC to commercial companies failed to produce any commercialized intellectual property, as university research also failed to do.
Technology Park Malaysia (TPM) built biotech labs around the country in places like Perlis, which are mostly empty. The East Coast Economic Regional Development Council set up herbal parks in Pahang and Terengganu which are basically inactive in regards to their original purpose.
FELDA opened up the FELDA Herbal Corporation which is now replaced with another attempt at developing biotechnology through Felda Wellness. Biotropics was set up by Khazanah Coropration and is basically only producing some cosmetic and herbal products. The Ministry of Health set up NINE BIO to produce Halal vaccines and herbal products.
The Malaysian-MIT partnership hailed as being an example of a smart-partnership, cost the Malaysian taxpayer USD20 Million with absolutely nothing to show.
The Malaysian Government rather than be a driver of the industry became a participant with drastic results.
Just about all these Government interventions into business have failed dismally, losing hundreds of Millions of Dollars for the Malaysian taxpayer.
What is tragic is that there has been no transparency in the way the Malaysian Government handed over responsibility to personnel within these government corporations, and no accountability.
Top down planning with no consultation with local industry, local communities, and local scientists, has led to Malaysian agriculture falling well behind its neighbours within the Asian region. Top down planning has allowed bureaucracy to overrun market considerations in Malaysia's agricultural and agro-based industry development.
Development programs like the agropolitan schemes in Sabah are conceptualized and developed within the bureaucrats' paradigms. GLCs are asked to take up large swabs of land, plant palm oil, and develop a small corridor for local villagers. They have been of large benefit for these GLCs, but local villagers have been short changed where GLCs partaking in these projects fail to live up to their responsibilities.
Likewise, other bureaucrat concepts such as combining fragmented land holdings into paddy estates run by anchor GLC companies, as promoted by the Performance Management Delivery Unit (PEMANDU) within the Prime Minister's Department disempower local land owners who are expected to work as labourers on their own land. These types of projects have failed in their conceptualization, let along during the implementation stage.
As a consequence opportunities to alleviate poverty in rural communities have been missed, and opportunities to develop new crops, and create new industries have been ignored.
Many successful programs like entrepreneurship mentorship schemes run at Agricultural Institutes around the country, are starved of funds, because of the preference for the bureaucratic 'white elephants' that benefit policy implementers financially.
Malaysian agriculture is now in crisis and there is a need to reinvigorate the sector, particularly with the expected global economic slowdown.
Malaysia is currently importing up to 60% of its current food needs. With the level of national debt, falling foreign reserves due to a low Ringgit, and a potential slow-down in exports due to a sluggish international economy, food self-sufficiency may become more important than ever.
Food self-sufficiency would create an important buffer for rural Malaysia to withstand any deep recession. Without food self-sufficiency the population within the Malay heartlands will suffer immensely. As mentioned, Malaysia imports much of its rice needs, milk, beef and mutton, flour, and fruits.
Within this problem, lays an opportunity. Malaysia's Neighbour Thailand has been reinventing itself as the 'kitchen of the world'. Malaysian agriculture with modern farming methods, utilizing appropriate technology, and adopting new branding paradigms through merging GAP and Halal practices into say a "HalalGAP" protocol could enter and prosper in the rapidly growing Halal market worldwide.
Malaysian agriculture needs new farming practices, business models, and reinvented supply/value chains. The decline of the value of the Ringgit will help Malaysian farmers find a new era of competitiveness that the sector has never had.
Now is the time to take this opportunity.
China-Indonesia relations are expected to grow during Jokowi's second term
Authors: Muhammad Zulfikar Rakhmat, Ramadha Valentine and Dimas Permadi*
The relationship between China and Indonesia seems to be increasing, especially in the field of trade economy, this is evidenced from the trade figures between the two countries which have reached 45.3 million. The relationship between the two countries is mainly focused on three sectors which include trade and business, politics and security, and people to people exchange. Some agreements also appear to have been agreed by both parties along with the increased visits of the two state actors in turn.
With the election of Joko Widodo in the second period recently, cooperation between the two countries is likely to increase.
Why?
To date, Indonesia has accepted 28 joint projects with a value of $ 91.1 billion, under the guise of the BRI. The projects include the Sei Mankei special economic zone; phase two for Kualanamu airport; clean energy development in the Kayan river in North Kalimantan; the construction of a special economic zone in Bitung, South Sulawesi, and Kura island in Bali. These projects were carried out by private parties from Indonesia and China.
The latest, Indonesia has also signed another BRI cooperation package in April 2019, which contains 23 cooperation packages in investment and trade projects. The cooperation package include the development of four economic corridors, the high-speed train and technology development project, and the development of education. The 23 projects have produced investment value of US $ 14.2 billion.
Several projects by China have not yet been fully realized in Indonesia. The projects that were initiated in the BRI collaboration still found obstacles such as budget and license. The realization of the budget in the amount of 50 billion USD has only touched the 3 billion USD figure, which means that some projects have not yet been implemented.
For this reason, China is expected to make maximum efforts to meet the target projects that have been initiated previously. This will also help China in covering up the issue of project failure faced by Indonesia and published by several international and national media.
Moreover, China's expected efforts to accelerating the BRI project is in line with its goal to realize the BRI in 2049. That year was chosen along with the 100th anniversary of the founding of the People's Republic of China. Indonesia's territory which is quite strategic has become one of China's attractions in making Indonesia one of the important routes for its BRI.
With some of the above explanation that some BRI projects have not been fully realized, these two things reinforce the reasons for China in accelerating the BRI project in Indonesia.
In addition, Jokowi's previous leadership period focused on infrastructure investments. This can be seen with several Infrastructure projects that are currently being implemented in several regions of Indonesia. Nonetheless, these infrastructure projects have not yet been fully achieved, especially during the recent transition period whereby the government has been occupied with other issues.
In this context, Jokowi may see the BRI as opportunities for the Indonesian government which has a vision of equitable development in the country. Collaboration under the BRI is seen to benefit the Indonesian government in realizing its infrastructure development in the near future.
Recommendations for both
2To reap the full benefits of the expectedly growing China-Indonesia relations, there are several steps that should be taken by Indonesia and China. The Indonesian government should learn how other countries in Asia, such as Pakistan, Sri Lanka, Bangladesh, the Maldives, Kyrgyzstan, Tajikistan and Laos. They are countries that received investment from China that ended in a debt trap project, whereby they all had to give up all assets that had been financed from the Chinese project.
One example is how Malaysia renegotiated the BRI project, because Malaysia felt disadvantaged by the BRI project cooperation agreement. As a result, the projects' costs are reduced from the initial agreement fee. Studying Malaysia's policies, the Indonesian government should be aware of Indonesia's position in cooperation with China, that Indonesia has a fairly high bargaining position. Because China needs Indonesia to achieve its economic goals in the BRI project, which would not have been possible without Indonesia.
In recent years along with the commencement of the BRI, China has made several efforts as a self-branding tool that aims to build its good image. In Indonesia, China began to introduce its country through various ways, one of which is cultural efforts such as through media and cultural efforts. However, this does not seem able to change the sentiment because the efforts are still limited and not widely implemented. To this date, negative perspectives on Chinese foreign investment is still found among the people who are contributing to the policy making of the Indonesian government.
In fulfilling its vision, China is expected to be able to use soft-power in building its image in ensuring its investments provide benefits that can boost national economic growth.
*Ramadha Valentine and Dimas Permadi are analysts on Indonesian political economy
Reducing gender gaps in Asia and Pacific essential to realizing region's potential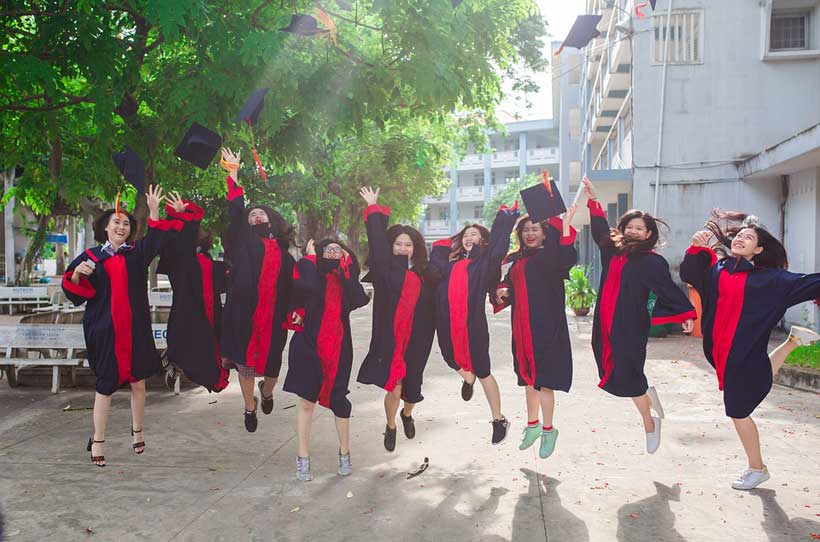 Over the past two decades, the Asia and Pacific region has made progress in reducing gender gaps in certain areas, most notably education. According to the World Economic Forum's 2018 Global Gender Gap Report, 6 out of 25 developing Asian countries had attained gender parity in education. In 12 out of 18 Asia Pacific countries analysed in the Report, women outnumber men in tertiary education enrolment rates.
However, these improvements in skills and professional training for women have not translated yet into progress towards equal economic and professional clout.
Gender gaps persist in labour force participation, gendered-segregation of the labour market, financial inclusion, and representation in senior managerial positions across the corporate world. This is the only region in the world where the labour force participation rate of women is declining. Meanwhile, a growing body of research on the future of work in the region has highlighted the high concentration of women in informal and vulnerable work, and that the bulk of unpaid care work is disproportionally being carried out by women.
Female participation in the labour force in 2018 ranged from 60.1% in East Asia at the top end of the spectrum to only 25.9% at the bottom end in South Asia, according to the International Labour Organization (ILO). When women do work, they are often segregated into "feminized" sectors, where wages are typically lower. Wages are not yet equal. In developing Asia, the gender wage gap (75%) is lower than the global average of 79%

Women's share in managerial positions across Asia varies significantly. In the corporate sphere, three countries in this region are among the top 10 economies worldwide with women in senior management positions, higher than the global average of 25%. They are the Philippines at 39%, Thailand at 37%, and Indonesia at 36%. On the other hand, there are countries in the region at the lower end, for example Japan with only 7%.
Women's representation on corporate boards is even lower than at the managerial level. This ranged from 11.6% in Indonesia to 1.9% in South Korea. In 2011, India and Malaysia established 30% mandatory gender diversity quotas for senior management and board positions in corporations. However, implementation has been slow. As of 2016, women accounted only for 8.6% on corporate boards in Malaysia and 5.2% in India.
Banking at the most senior management level in particular remains male territory in the region, since the share of female representation at this level reached only 6.9% on average, according to data gathered by the Financial Times.
While developing countries in Asia and Pacific are embracing new financial technology to make rapid progress on financial inclusion, the gender gap is felt here too. Women accounted for just 35% of bank depositors and borrowers in these countries in 2016.
Increasing women's participation in the workforce and closing the wage gap would have a tremendous growth impact for the region. ILO in 2017 estimated that this could add $3.2 trillion to Asia and Pacific region economies.
Increasing women's access to finance can have life-changing impacts on not only their lives, but those of their families and communities. For example, women-led small and medium-sized enterprises in Sri Lanka are benefitting from facilitated access to credit to grow their businesses through an ADB project, which has been further supplemented by a grant from the Women Entrepreneurs' Finance Initiative (We-Fi). Since last year, over 323 women's businesses, employing 3,934 people, have financially benefitted from the project.
Financial institutions targeting female clients will be more successful at understanding and responding to customers' needs if their personnel mirrors the market. Including female professionals and managers in research product selection and marketing will lead to better custom-tailored products. That is one reason why ADB's Trade Finance Program has been running a gender initiative to support its participating banks to improve its workplace gender equality/family-friendly policies.
There is growing evidence that gender equality in management and leadership results in higher productivity, more diverse decision-making, and better and more sustainable results. This is particularly true for female leaders in the banking sector. A study by the International Monetary Fund recently found that a higher share of female senior leaders is associated with greater stability and more prudent management.
Moreover, it is true for any type of organization that effective women leaders provide positive role models and contribute to changing social perceptions about women and girls. Policymakers and multilateral development banks like my own must lead by setting good examples, and work with the banking sector to address the gender gaps.
On its part, ADB is committed to accelerating progress in gender equality in its developing member countries. And it is championing the cause within its own institutional structure and corporate culture.
Among other sectors, ADB supports various projects with a gender focus in such areas as technical and vocational education and training, urban and water, rural development, transport, and renewable energy. It has also provided technical assistance for legal and judicial reforms in support of gender equality, as well as women's leadership within government and communities at all levels.
Last year, 56% of ADB's sovereign and nonsovereign lending at entry had strong gender design elements. ADB is setting even higher standards for itself. In July 2018, ADB's Board of Directors approved a long-term corporate strategy called the Strategy 2030. Under this, ADB aims to ensure 75% of its projects in the public and private sector will include gender designs by 2030.
Strategy 2030 sets gender equality and women's empowerment as one of its operational priorities for the next decade. ADB will promote women's economic empowerment by expanding entrepreneurship opportunities for women and promoting their access to quality jobs in higher-paying sectors and the science, technology, engineering, and mathematics sectors where women struggle to enter.
ADB's approach is also informed by a recognition of the importance of tackling discriminatory social norms and institutions. It includes supporting legal, institutional, and governance reforms at public level to explore measures are carried out to remove gender-based discrimination, enhance women's participation in public resource allocation, and support leadership at all levels
Another major thrust is reducing the domestic responsibilities faced by women through improved water, electricity, and transport infrastructure. In the Asia Pacific, women spend from 2 to 11 times more time on unpaid care work (caring for family members, cooking, cleaning, fetching water, etc.) than men. That time spent represents an important barrier to pursuing economic pathways.
In 2016, ADB Management took bolder actions and set higher targets to improve workplace gender balance by enhancing recruitment of talented women, career management, training, development, and retention of female staff within ADB. ADB also has a gender target for various levels of management that is closely monitored and transparently reported upon. Leadership development programmes are now being conducted to prepare women for senior positions and enable senior staff to become better managers of diverse teams.
Gender equality will indeed be at the heart of ADB's priorities under Strategy 2030 and across the institution.
On a wider scale, women's empowerment is not just an objective in itself; it is essential to achieving inclusive and sustainable development in Asia and the Pacific. Given the economic, environmental, and technology challenges facing society in Asia and Pacific, it is about time to utilise the ingenuity, creativity, and energy of the region's entire population. To do this, countries must fully engage women; and educate and empower them to allow for their contribution. At the same time, we should ensure we include, educate, and equip all men and boys for this transition to make this journey together and leave no one behind.
How Countries in Southeast Asia are Working Together to Accelerate Human Capital Development
In their decades-long efforts to spur strong economic growth and significantly reduce poverty, countries in the Association of Southeast Asian Nations (ASEAN) also successfully improved education and health outcomes for their people. Today, however, ASEAN's average indicators on education, skills development, and health are below what is expected of its current income levels. These persistent gaps can undermine future growth and prosperity in the region.
To thrive in the global economy, where new technologies will create industries that have yet to be imagined, and where the changing nature of work prizes higher-order skills, ASEAN countries will have to go back to basics – and invest in its children.
The challenge is significant. Almost a third of children in the region have stunted growth due to chronic malnutrition, making them highly prone to life-long cognitive and physical limitations. These can lead to poor school performance and diminished career prospects overall. And though schooling rates are high across ASEAN, limited education quality generates large learning gaps – 21 in 100 children have low reading comprehension skills at the end of primary school. Some 15% of 15-year-olds living today will not reach the age of 60 mainly due to noncommunicable diseases such as diabetes, cancer, and cardiovascular and respiratory illnesses. Both issues are partly a result of unequal access to basic services, including healthcare and education, which in turn contributes to widening income inequalities.
ASEAN countries, while linked geographically and economically, have varying levels of life expectancy, job productivity, and education quality. At the core of these challenges is the need among all countries to accelerate human capital development. This month in Bangkok, Thailand, leaders from the region came together to discuss how to take this further.
"Disparity, poverty, education and health, remain a challenge in ASEAN. We have to make Human Capital Development an integral part of our development," ASEAN Secretary-General Lim Jock Hoi told the ASEAN High-Level Meeting on Human Development on September 9, 2019.
Organized by Thailand's National Economic and Social Development Council (NESDC) and Ministry of Foreign Affairs, the World Bank and UNICEF, the high-level meeting was designed to facilitate dialogue among member states to share successful policy frameworks and emerging challenges, as well as help identify new approaches to human capital development and move towards a set of common, yet adaptable, policy directions.
ASEAN has their work cut out for them. The World Bank's Human Capital Index projects that upon adulthood, children born in ASEAN today will be just 59% as productive as they could have been. To change this, political commitment to shift public investments to the right places is critical.
Thailand, for example, reduced the rates of child stunting from 25 to 11% over the last 30 years through targeted, community-based nutrition programs in areas with high levels of poverty. The successful approach brought together health, agriculture, education, water and sanitation by close community-level coordination to address malnutrition.
Anutin Charnvirakul, Deputy Prime Minister and Minister of Public Health, shared how Thailand kickstarted its Universal Health Coverage (UHC) scheme in 2002 even though it was still regrouping from the 1997 Asian Financial Crisis. The UHC scheme entitled every Thai citizen to essential health services, and coverage reached 100% in 2018.
"UHC is about national commitment. We don't have to wait until we are rich to get UHC. We just have to commit," Anutin said.
Other countries in the region have also performed well in various areas. Vietnam stands out with its high-quality basic education system due to its commitment to education reform and substantial public spending, while Singapore initiated successful schemes to retrain and employ older workers.
Experts presented delegates with data that illustrated how globally, investments in health and education, especially for young children, generates high returns on productivity. It gives the future workforce the necessary cognitive and social skills to navigate a knowledge-based economy. The meeting ended with recommendations for accelerating human capital development in ASEAN. These include fighting malnutrition with nutritious foods and quality healthcare, orienting the entire education system around improved learning for the young and lifelong learning for adults, and achieving UHC to provide everyone with quality health services and financial protection from health-related shocks to their income.
But as Laurence Chandy, UNICEF's Director of Global Insight and Policy Office, reminded participants, to realize these goals, countries will have to make "fiscal commitments and more importantly set clear policies for implementation that are specific to each country."