Nord Stream Nr. 2: The Project's Implications in Europe
Russia, Germany and a consortium of Western European companies have re-activated the Gazprom-led Nord Stream Two gas pipeline project. Parallel to the existing Nord Stream One pipeline on the Baltic seabed, Nord Stream Two would double the system's total capacity to 110 billion cubic meters (bcm) annually, all earmarked for direct delivery to Germany.
Nord Stream is billed as the world's biggest natural gas transportation project, in terms of pipeline length and throughput capacities. Initially announced in 2011–2012 through non-binding agreements of intent, Nord Stream Two had to be shelved for the duration of Europe's economic slump. The project agreement signed on September 4, 2015, however, is binding. Gazprom's management anticipates economic-financial recovery in Western Europe and, consequently, gas demand recovery by 2019, the target date for completing Nord Stream Two. It also expects gas extraction to decline in Norway after having been capped in the Netherlands, thus boosting European import demand (Gazprom.com, accessed September 14).
The project's other role is to bypass Ukraine's gas transit system, its continuation through the Slovakian and Czech transit corridors, and potentially Poland's. Those transit routes are beyond Gazprom's control. The Kremlin intends to re-direct the lion's share of its gas exports to the "old" European Union into the Gazprom-controlled Nord Stream route. This would not merely deprive Ukraine and those other countries of transit revenue. Strategically, it would result in Gazprom controlling gas transportation as well as the supply to Western European customers.
Gazprom claims that it would, in due course, deliver "new gas"—i.e., gas sourced from newly developed fields—through Nord Stream. But it has not identified those resources; its barely disguised near-term intent is to switch the flow from Ukrainian pipelines into Nord Stream. For years to come, gas volumes diverted from Ukraine will be Nord Stream's main resource.
In the short and medium term, Nord Stream Two strengthens Russia's hand against Ukraine and a number of Central-Eastern European countries. Gazprom will henceforth be able to bypass or cut off these countries—or extort concessions under such threats—before these countries would have made arrangements with non-Russian suppliers.
As a bypass project, Nord Stream Two is potentially more effective compared with South Stream (in its various configurations). Bypassing Ukraine, South Stream would have changed Gazprom's export route but would have targeted basically the same markets. Nord Stream Two, however, aims to break into new, highly lucrative markets in northwestern and western Europe. Or by words of prof. Anis Bajrektarevic: "This arching pipeline network eliminates any transit barganing premium from Eastern Europeans and poses in effect a joint Russo-German pressure on the Baltic states, Poland, Ukraine, and even as far as to Azerbaijan and Georgia."
The European Commission finally blocked South Stream on the legal level at the end of 2014; and the other southern bypass option, Turkish Stream, looks no more convincing in 2015, even to Moscow, than its closely resembling predecessor Blue Stream Two had looked a decade ago. Thus, Moscow has turned to Nord Stream again in the new circumstances and based on its forecasts of medium-term market demand (see above).
If completed as designed, Nord Stream Two could cement the Russo-German special partnership in the energy sector for the long term, with ramifications in the financial sector and foreign policy.
Germany is the exclusive designated recipient of Nord Stream gas. This evolution casts Germany in a new role, on top of Germany's familiar role as Europe's leading importer of Russian gas. Nord Stream Two promises the much-coveted status of an "energy hub" for Germany. It opens the prospect for Germany to become the main center for the transit and storage of Russian gas and its onward distribution in Western Europe. This would mean higher sales revenues for German energy companies, as well as a potential windfall from transit fees and taxes accruing to the German federal and state budgets. Even if Nord Stream One and Two operate (as seems likely) below their combined capacity of 110 bcm per year, the volumes carried into Germany could be staggering in magnitude. The prospects of transit and tax revenue on such a scale must be a significant consideration behind the German government's support for Nord Stream Two.
Designating Germany as the privileged "hub" country is not an entirely novel idea in Moscow. In 2006, President Vladimir Putin had publicly offered to select Germany as the distribution center for Russian gas in Western Europe. Counting at that time on the development of Russia's supergiant Shtokman field, Putin proposed to export Shtokman gas through the then-planned Nord Stream One pipeline to Germany, for onward distribution to other EU countries. The Shtokman project, however, turned out to be unfeasible and was abandoned in 2012.
Putin's stillborn offer to Germany in 2006 would not have affected the Ukrainian transit of Russian gas to the European Union, given that Shtokman gas would have been "new gas," not diverted from the Ukrainian transit system. Now, however, Russia is at war in Ukraine and is enlisting Germany into this anti-Ukrainian project. It can also be viewed as an anti-EU project, insofar as it enables Gazprom to replace a transportation route beyond its control with a route under its control.
Part Two
Within Germany, Nord Stream has spawned a system of gas transmission pipelines and storage sites, dedicated to handling Gazprom's gas en route to German and other countries' markets. That system's ownership and operation pose serious challenges to the European Union's energy market and competition norms. Those challenges will mount, if and when Nord Stream Two adds another 55 billion cubic meters (bcm) to Nord Stream One's 55 bcm in annual capacity. From 2012 to date, Nord Stream One has operated at about half-capacity.
The dedicated infrastructure on German territory includes the OPAL and NEL transmission pipelines and the Rehden and Jemgum storage sites, all intended to operate in conjunction with Nord Stream One and Two. Gazprom and other Nord Stream stakeholders in various combinations also own and operate OPAL, NEL, Rehden and Jemgum. Alongside that dedicated system, Gazprom and Wintershall jointly operate another gas transmission network that can also be fed with gas volumes from Nord Stream One and Two.
The European Commission had, all along, viewed those plans as aiming to create vertically integrated monopolies. The Commission used its authority and legal powers to resist such arrangements (e.g., restricting Gazprom's use of OPAL to one half of that pipeline's capacity). For their part, the German government and regulatory agencies allowed Gazprom to expand its pipeline and storage assets in Germany through joint ventures with German companies. A flurry of such takeovers were agreed upon in 2013 and early 2014, linked with the completion of Nord Stream One and the expected agreement to build Nord Stream Two. Russia's military intervention against Ukraine in February 2014, however, made it politically impossible for Germany to complete those transactions.
Germany's time-out is now over. On September 4, Gazprom's buyout of Wintershall's gas trading and storage was finalized, and the Nord Stream Two shareholders' agreement was signed. The agreement has created the New European Pipeline AG project company to build and operate Nord Stream Two. The companies' press releases stopped short of identifying the chief executive of the New European Pipeline AG project company. Gazprom's photo of the signing ceremony, however, shows an uncaptioned Matthias Warnig signing the Nord Stream Two agreement, alongside the presidents/CEOs of the stakeholder companies (Gazprom.com, accessed September 14). As managing director of Nord Stream One since that project's inception, Warnig will apparently hold the same position in Nord Stream Two. Nord Stream Two's shareholding largely overlaps with that of Nord Stream One and with the shareholdings of the dedicated onshore pipelines and storages in Germany.
These actions are already accompanied by pressures from the interested companies and the German government to override EU energy market and competition legislation. German Finance Minister Wolfgang Schaeuble apparently proposes transferring some of the European Commission's anti-trust competencies to other authorities, not publicly specified as yet. Germany's own anti-trust and regulatory agency, the Bundesnetzagentur, does not object to Gazprom's monopolistic use of the OPAL and (in prospect) NEL pipelines (Naturalgaseurope.com, September 3).
According to the European Commission, the offshore Nord Stream One was implemented in line with EU law at that time, but "the Commission will ensure that Nord Stream Two, if implemented, fully complies with the EU's Third Package of energy legislation." And "any pipelines, whether northern or southern, on EU member countries' territories must be fully compliant with EU legislation (Bloomberg, UNIAN, September 11). This official statement alludes, first, to the fact that the Third Package was not yet in force when Nord Stream One was built, but has entered into force since then. It further alludes to the European Commission's effective use of EU law to block South Stream—that other Gazprom-led project in Europe.
The European Commission's vice-president for the Energy Union, Maros Sefcovic, has announced "a host" of questions to be raised on Nord Stream; e.g., Does it correspond with the EU's supply diversification strategy? What does it mean for Central and Eastern Europe? What conclusions should be drawn, if this project aims practically to shut down Ukraine's transit route? "All projects of this magnitude would have to comply with EU legislation," he declared (Politico.eu, September 7, 11; UNIAN, September 11; BTA, September 15).
Part Three
According to the European Union's Energy Commissioner Miguel Arias Cañete, Ukraine is a "reliable transit country," while Nord Stream Two does not help diversify supply sources, hence "it is not a priority" in terms of EU policies (Naturalgaseurope.com, September 3). "Not a priority" was also the European Commission's standard diplomatic phrase when blocking South Stream. The phrase implies (inter alia) no access to EU funding, which is reserved for projects of common interest in the trans-European network-energy (TEN-E) category.
Austrian OMV's entrance into the Nord Stream Two consortium is noteworthy, both politically and from a business perspective. OMV is the majority owner of the Central Europe Gas Hub (CEGH), at Baumgarten, near Vienna. This was the planned terminus of two major, rival pipeline projects: the EU-backed Nabucco and the Gazprom-led South Stream, both defunct. The CEGH's remaining role is that of terminus of the Ukraine-Slovakia gas transit corridor to Europe. But the transit volumes have been falling sharply in recent years in that corridor; down to some 40 billion cubic meters (bcm) in 2014. Nord Stream Two threatens to kill that corridor altogether, by switching Russian gas flows from Ukrainian pipelines into Nord Stream.
Hence, OMV has joined Nord Stream Two to keep the CEGH alive, apparently expecting to connect Baumgarten, ultimately, with Nord Stream, via the OPAL and Gazela pipelines in Germany and the Czech Republic. OMV's new president, Rainer Seele, has indicated at this possibility (Naturalgaseurope.com, August 12). Seele was Wintershall's president until July 2015 and is closely aligned with Gazprom. Presumably, Seele's value to OMV is to unlock Gazprom's doors more widely for the Austrian company, and keep the CEGH alive by connecting it with Nord Stream (Vedomosti, September 4).
If Nord Stream Two kills the Ukrainian transit route—with Slovakia as collateral victim—Hungary could be left up in the air. Ukraine is the sole existing route for Russian (or any) natural gas into Hungary.
Re-routing gas flows from Ukraine into Nord Stream would also affect Poland and the Czech Republic adversely, albeit less dramatically than it would affect Ukraine, Slovakia or Hungary.
Czech dependence on Russian gas stands at about two thirds of the Czech consumption of some 9 billion cubic meters (bcm) annually. In recent years. The Czech Republic also provides transit service for Russian gas to Germany.
The Czech Republic's pre-existing two trunklines are traditionally sourced with Russian gas from the Ukraine-Slovakia transit corridor. The new pipeline, Gazela, is dedicated to Russian gas to be sourced from Nord Stream, which feeds directly into the OPAL pipeline in Germany, thence to connect with Gazela in the Czech Republic. According to calculations in 2014, Russian natural gas reaching Central Europe via the Baltic sea entails far higher transportation costs—and, thus end prices—compared with the same volumes of Russian gas reaching Central Europe via Ukraine.
Poland, in the last two decades, has provided transit service for Russian gas through the Yamal-Europe pipeline, with an annual capacity of 35 bcm, which runs via Belarus and Poland into Germany. New transport capacity in Nord Stream Two would enable Moscow to either re-direct gas volumes into that offshore pipeline, bypassing Poland, or threaten to do so in order to re-negotiate supply and transit terms with Poland in Russia's favor under duress. Re-negotiations are due ahead of 2022.
In Europe's southeast, however, Gazprom has no bypass solution available. Gazprom will have to continue using the Ukrainian transit route in order to supply Moldova, Romania (which has almost stopped importing Russian gas in 2015), Bulgaria, Greece, and western parts of turkey. That would amount to an aggregate volume of up to 10 bcm per year, transiting Ukraine en route to the Balkans.
Whether Gazprom has the gas volumes available to deliver 55 bcm annually through Nord Stream One by 2019, and a total of 110 bcm annually through both lines after that year, seems doubtful, even by switching most of the flow from Ukraine, if Nord Stream Two ultimately materializes.
First published by the INGEPO Consulting's Geostrategic Pulse magazine
Price Cap on Russian Oil: The Mechanism and Its Consequences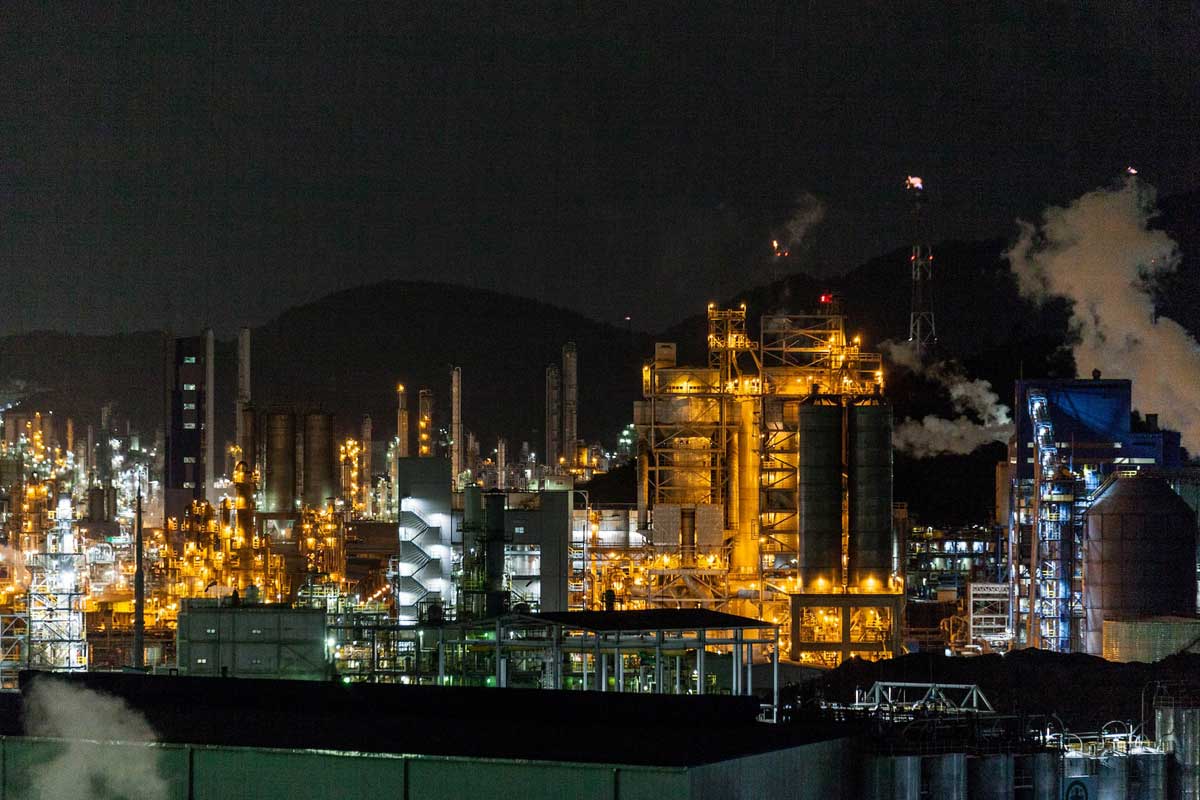 G7 countries are working hard to coordinate a sanctions regime to cap prices on Russian oil and oil products. The United States is already drafting a mechanism for applying these sanctions, which its allies and partners will use as a guideline. The new sanctions in the form of legal arrangements are expected to be formalised very soon. How will this mechanism work, and what consequences can this lead to?
An unprecedented range of economic sanctions has been used against Russia since the beginning of the special military operation in Ukraine in February 2022. Their primary aim was to deal the largest possible economic damage to force Moscow to revise its policy and to undermine its resources provision. Since energy exports are extremely important for funding the Russian economy, sanctions against its oil and gas sector were more than just predictable. However, the United States, the EU and other initiators had to act cautiously, because Russia is a major player on the global market. US restrictions on the export of Iranian oil had little impact on the global market, whereas blocking sanctions against Russian oil companies could lead to uncontrollable price hikes. This could accelerate inflation, which was growing fast on the back of COVID-19 and other factors.
Nevertheless, the sanctions noose on the oil sector was tightening. Some sectoral sanctions have been applied since 2014, such as restrictions on loans and on the supply of products, services, technologies and investment in the Arctic shelf oil projects. Blocking sanctions were adopted against a number of co-owners, owners and top managers in the fuel and energy sector. In March 2022, Washington prohibited the import of Russian energy resources to the United States. Canada acted likewise. The EU started with banning Russian coal imports and later spread the ban, with a few exceptions, to oil and oil products. The bans are to come into force on December 5, 2022, and February 5, 2023, respectively. The UK plans to stop the import of Russian oil this year. Overall, Western countries are working to gradually banish Russian oil and oil products from their markets.
However, Moscow has quickly redirected its deliveries to Asian markets, where Western countries cannot easily impose similar restrictions, especially since Russian companies are selling their products with large discounts. The idea of a price cap has been proposed to be able to influence Russian oil prices outside Western countries.
The essence of the proposed mechanism is very simple. The United States, G7 and any other countries that join the coalition will legally prohibit the provision of services which enable maritime transportation of Russian-origin crude oil and petroleum products that are purchased above the price cap. The US Treasury has issued a Preliminary Guidance to explain the essence of the forthcoming bans, to be formalised in a determination pursuant to Executive Order 14071 of April 6, 2022. Section 1 (ii) of the executive order empowers the US Treasury and the Department of State to prohibit the export or re-export of "any category of services" to Russia. The upcoming Determination will explain the ban for American parties to provide services which enable the transportation of Russian-origin crude oil and petroleum products above the price cap. The US administration plans to enforce the ban on oil on December 5, 2022, and the ban on oil products on February 5, 2023, simultaneously with the EU bans on Russian oil imports.
But what is the exact meaning of the phrase "services which enable maritime transportation"? The US will most likely offer an extended interpretation. In other words, such services will include transportation, related financial transactions, insurance, bunkering, port maintenance and the like. This would allow Washington to influence a broad range of service providers outside the United States. For example, the US administration might consider dollar-denominated transactions on oil transportation to fall under US jurisdiction, so that very many players outside the US will face fines or prosecution. Punishment for avoiding the price cap, as well as for using deceptive shipping practices, have been set out in the new Guidance.
It is another matter how strictly the other coalition countries will implement this guidance and how large this coalition can be. The level of coordination within the initiator countries will likely remain very high, which means that the allied countries will do this in accordance with their national legislations. The coalition will include the countries that have already adopted sanctions against Russia.
The biggest question is whether the countries that have not adopted such sanctions, including Russia-friendly countries, can be convinced to join the coalition. The answer is most probably negative, but this will not settle the problem. Despite the official position of the friendly countries, their businesses could surrender to the US demand to avoid the risk of persecution.
The G7 statement and the new Guidance of the US Treasury imply that the sanctions are being imposed out of concern for the international community rather than solely for the purpose of punishing Russia. They say that the price cap is designed to stop the growth of oil prices that have been artificially inflated by the conflict in Ukraine. However, this "concern" can lead to unpredictable consequences.
To begin with, the latest attempt at the political mandating of prices will increase uncertainty, which will further drive the prices up. Prices can grow on expectations of problems with signing deals on the delivery of Russian oil and oil products over excessive compliance, which will lead to temporary shortages. Another problem is that the other oil producers will have to lower prices as well. They will not like this.
In fact, the sellers' market is being changed into the buyers' market by artificial political methods rather than for economic reasons.
And lastly, Russia is being forced to become the leader of dumping. Demand for its oil could be higher than for the products of other suppliers, and Moscow can make up for its profit shortfall by increasing deliveries. If the Western countries that prohibit the import of Russian oil and oil products buy other suppliers' oil at higher prices while Asian countries continue to buy Russian products, this will artificially increase the competitiveness of Asian economies.
It is time for Russia to start thinking about adjusting to the Western restrictions, including by developing its own tanker fleet and abandoning the US dollar in oil deals. The latter is the prevalent task of Russia's foreign trade in the new political conditions.
From our partner RIAC
Absolute Proof that EU Leaders Are Responsible for Europe's Soaring Fuel-Prices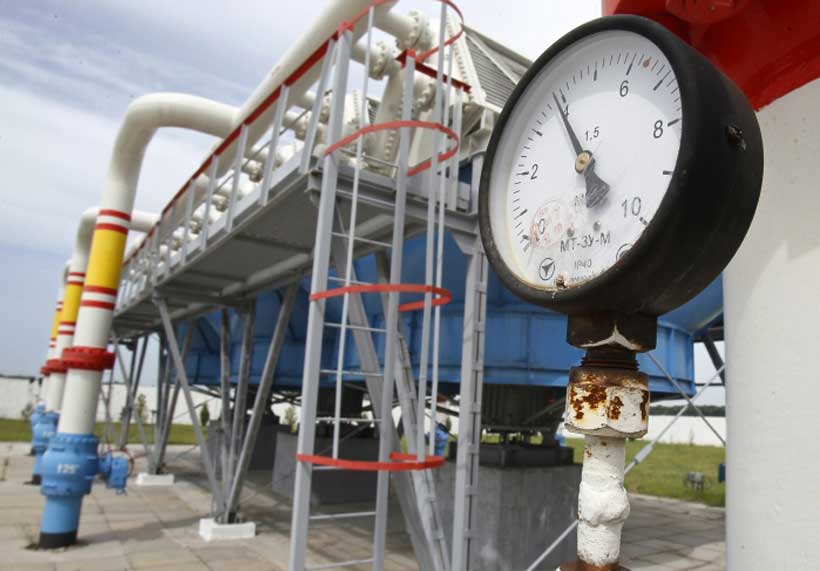 A BusinissInsider news-report on the morning of September 7th headlined "Putin says Russia will restart Nord Stream 1 gas flows 'tomorrow' if it gets turbines, and blames sanctions for the shutdown" and opened with:
Russian President Vladimir Putin said Wednesday that Gazprom could restart gas flows to Europe via the key Nord Stream 1 pipeline tomorrow, if it gets the turbines needed. He blamed Germany and Western sanctions for the indefinite halt in operations for the pipeline, according to media reports from his speech at the Eastern Economic Forum. At the same time, he said pressure from the US was behind the holdup in launching another pipeline, Nord Stream 2.
Putin was telling the EU's leaders that what has been forcing gas-prices in Europe up 300% since Russia's February 24th invasion of Ukraine isn't Russia's invasion of Ukraine (such as they allege) but instead the U.S.-EU-UK economic sanctions against Russia which have caused all U.S.-and-allied — including all EU — nations to terminate imports of fuels from Russia. He was saying that Russia will turn on the pipelines into the EU as soon as EU leaders turn off their sanctions that prohibit their businesses and consumers from buying it.
The ball is now in their court. Let's see what they do with it. Have they been lying to allege that Russia's invasion of Ukraine caused this 300% gas-price rise? If so, then Putin has said that the moment they stop lying and start to allow the gas to flow again from Russia, that gas will flow again from Russia and those prices will consequently plunge back down again.
If, however, they have been telling the truth (though it's hard to see how Russia's invasion of Ukraine on February 24th could even possibly have forced up the prices in the EU of all fuels from Russia), then the ball will immediately be in Putin's court, for him promptly to get the flows of Russian fuels into Europe restored to what they had been prior to the EU's sanctions that were imposed in the wake of that invasion.
Because it's hard to see how Russia's invasion of Ukraine on February 24th could even possibly have forced up the prices in the EU of all fuels from Russia, the headline here is based upon the very reasonable expectation: that the result of Putin's September 7th challenge to the EU's leaders will be that they are proven to have been lying when they have blamed these price-rises on him, instead of on themselves.
In other words: On September 7th, Putin laid down the gauntlet to EU leaders, regarding whom is to blame for Europe's now-soaring energy-prices, and for the consequences thereof. That challenge to them tests whom has been telling the truth about this matter, and whom has been lying about it. It is that test, regardless of whether news-reports about his statement (other than this one), report it as testing whom the liars, and whom the truth-tellers, about this matter, have been. This is a big tree that is falling in the news-forest, and that tree is falling, regardless of whether or not (or the extent to which) it is being reported to the public. The test is a fact — an important fact — even if it won't be reported (other than here). However, something else will be even more important: what the result of this test will turn out to be. And then the test for the news-media will be: will they report that result? Will they report the finding? Because there certainly will be a finding, from this test. And it certainly will be an important one.
Coal Diplomacy: Could We Be Free from the Climate Crisis?
One of the things that is perplexing at the moment is that there is no clarity about how life will be lived in the coming year from an economic standpoint. In 2023, both the Indonesian finance minister and the Indonesian president said that "the world is dark." Uncertainty regarding many topics, particularly economic concerns, is referred to be "dark." Recession that affected several of the world's major economies. The biggest issues now are energy shortage and food ingredient scarcity. Politics is no longer focused on how to achieve power, as well as the world's attention and authority, but on how to sustain tomorrow's life and escape the perils of hunger and cold.
Since the implementation of Western sanctions on Russia, not only has the political game grown more attractive in terms of military and economics, but it has also had an influence on the economy. Because of Russia's high price for oil and gas, as well as the growing issue of energy shortages, various European nations have taken the initiative to generate electricity by burning coal. This has recently received a lot of attention in the media. The transfer of energy sources is plainly the polar opposite of the world's current commitment to reduce emissions and environmental impacts. In the face of global uncertainty, the availability of coal as an energy source will assist emerging nations with coal reserves, such as Indonesia. However, when the time period and amount of coal burned are considered, this definitely accelerates the environmental impact. According to the BP Statistical Review of World Energy 2021 report, worldwide coal consumption in 2020 was 151.42 exajoules. This figure fell by 4.2% from the previous year, when it stood at 157.64 exajoules. China is the largest consumer, accounting for 54.3% of total worldwide spending, followed by the United States, India, and Japan.
How Coal affects the environment
According to the Encyclopedia Britannica (2015), coal is derived from animal and plant fossils that perished and were buried millions of years ago; coal is currently the world's greatest fossil fuel when compared to oil. necessitates a number of operations and a rather wide space It generates a lot of pollution and environmental harm from coal mining to processing to consumption to the ultimate cycle of use. The following is an example of a coal processing line:
First, when coal is discovered, people and certain groups will plan to mine it. The plan is then carried out by constructing a mine. At this early stage Coal mines will have a negative influence on the ecosystem, beginning with changes in the terrain, which will reduce soil fertility. Biodiversity is under peril.
Second, a variety of chemical reactions occur in nature during coal processing procedures. When fossil fuels are burned to generate energy, the carbon in the fuel interacts with oxygen to make CO2 gas, the majority of which is emitted into the atmosphere. Not only does coal combustion emit CO2, but it also emits methane into the atmosphere. As a greenhouse gas, methane is twenty times more powerful than carbon dioxide. Not only does coal combustion emit CO2 and methane, but it also emits sulfur in the form of sulfur dioxide (SO2) gas. If these three chemical compounds are released into nature, they have a severe influence on the environment and humans, producing soil degradation, air pollution, and the sulfur content released is also particularly toxic for water. Although there is a new phrase and breakthrough "Clean coal," according to Michael Economides, professor of chemical engineering at the University of Houston, Texas), it is highly improbable that clean coal can be created by "Carbon Capture and Storage (CCS)."
Third, following a series of procedures, the mining and burning of coal will also leave visible traces. Past mining locations' created craters and changing landscapes, of course, damage the ecology, and former excavations frequently cost life.
Indonesia and coal
Indonesia is one of the countries that has profited from the present global energy constraint. The Center for Mineral, Coal, and Geothermal Resources reported that Indonesia's coal reserves were at 31.7 billion tons as of January 19, 2022. Indonesia not only utilizes coal for internal purposes, but also exports it to other nations in order to gain foreign currency. When coal prices rise, it contributes to state income, but these gains are only transitory since the government gives additional relief to coal service employees through power subsidies and compensation.
According to investor.id data source Carbon Brief, the Indonesian government offers power subsidies and compensation with a budget of Rp. 127.9 trillion. This sum is higher than the previous year's total of Rp. 74.4 trillion. The government provides subsidies and incentives so that PLN may continue to acquire coal from the firm while keeping power prices stable. Owners of coal mining enterprises will gain the most during this period of energy shortage. In January-March 2022, one of the coal mines had a 457.6% rise in net profit. Until June 2022, Indonesia's coal output has achieved 283.57 million tons, or around 42.77% of the target for 2022, which was 633 million tons. Meanwhile, national coal sales through June 2022, which included both exports and domestic sales, were 175.15 million tons.
Climate Commitment Challenge
It is quite difficult to retain environmental commitment in these times. On the one hand, humans are attempting and committed to keeping the environment stable by reducing the greenhouse effect, which can harm the ozone layer, but the current situation has not provided an opportunity to obtain energy that is cleaner and environmentally friendly, and can be produced in large quantities quickly, other than rocks and coals. Coal processing and utilization as an energy source has been known for over a century, and its influence has been felt in recent decades. However, the usage of coal cannot be minimized or eliminated at this time. Europe's Germany, Poland, and even India in Asia ordered coal from Indonesia to meet their national energy demands. This has occurred since Russia's sanctions were implemented.
This circumstance demonstrates how the political system affects the food chain. With the increased usage of coal in many regions of the world, it is possible that the Paris Agreement and the G20 statement, as well as other environmental and climate-related pledges, will be revisited. However, increased worldwide coal usage will hasten the depletion of global coal stockpiles. Keep in mind that nature takes thousands of years to generate coal, but human progress in this century is so rapid.
Conclusion
The human task of sustaining the appropriateness of a place to live in the face of global instability will never diminish. These obstacles might arise from the environment in which humans live or from outside sources such as governmental policy, commerce, and conflict. The recent increase in the use of coal is a short-term effort for humans to survive and carry out their activities, but in the long run, human dependence on coal must be considered, given that humans' ability to grow and reproduce faster than nature's ability to produce coal for humans, and even if coal is still relied on, it will accelerate environmental pollution, which then affects weather and climate. It is vital to review how the commitment to environmental protection has been pursued in both local and international obligations.