Nord Stream Nr. 2: The Project's Implications in Europe
Russia, Germany and a consortium of Western European companies have re-activated the Gazprom-led Nord Stream Two gas pipeline project. Parallel to the existing Nord Stream One pipeline on the Baltic seabed, Nord Stream Two would double the system's total capacity to 110 billion cubic meters (bcm) annually, all earmarked for direct delivery to Germany.
Nord Stream is billed as the world's biggest natural gas transportation project, in terms of pipeline length and throughput capacities. Initially announced in 2011–2012 through non-binding agreements of intent, Nord Stream Two had to be shelved for the duration of Europe's economic slump. The project agreement signed on September 4, 2015, however, is binding. Gazprom's management anticipates economic-financial recovery in Western Europe and, consequently, gas demand recovery by 2019, the target date for completing Nord Stream Two. It also expects gas extraction to decline in Norway after having been capped in the Netherlands, thus boosting European import demand (Gazprom.com, accessed September 14).
The project's other role is to bypass Ukraine's gas transit system, its continuation through the Slovakian and Czech transit corridors, and potentially Poland's. Those transit routes are beyond Gazprom's control. The Kremlin intends to re-direct the lion's share of its gas exports to the "old" European Union into the Gazprom-controlled Nord Stream route. This would not merely deprive Ukraine and those other countries of transit revenue. Strategically, it would result in Gazprom controlling gas transportation as well as the supply to Western European customers.
Gazprom claims that it would, in due course, deliver "new gas"—i.e., gas sourced from newly developed fields—through Nord Stream. But it has not identified those resources; its barely disguised near-term intent is to switch the flow from Ukrainian pipelines into Nord Stream. For years to come, gas volumes diverted from Ukraine will be Nord Stream's main resource.
In the short and medium term, Nord Stream Two strengthens Russia's hand against Ukraine and a number of Central-Eastern European countries. Gazprom will henceforth be able to bypass or cut off these countries—or extort concessions under such threats—before these countries would have made arrangements with non-Russian suppliers.
As a bypass project, Nord Stream Two is potentially more effective compared with South Stream (in its various configurations). Bypassing Ukraine, South Stream would have changed Gazprom's export route but would have targeted basically the same markets. Nord Stream Two, however, aims to break into new, highly lucrative markets in northwestern and western Europe. Or by words of prof. Anis Bajrektarevic: "This arching pipeline network eliminates any transit barganing premium from Eastern Europeans and poses in effect a joint Russo-German pressure on the Baltic states, Poland, Ukraine, and even as far as to Azerbaijan and Georgia."
The European Commission finally blocked South Stream on the legal level at the end of 2014; and the other southern bypass option, Turkish Stream, looks no more convincing in 2015, even to Moscow, than its closely resembling predecessor Blue Stream Two had looked a decade ago. Thus, Moscow has turned to Nord Stream again in the new circumstances and based on its forecasts of medium-term market demand (see above).
If completed as designed, Nord Stream Two could cement the Russo-German special partnership in the energy sector for the long term, with ramifications in the financial sector and foreign policy.
Germany is the exclusive designated recipient of Nord Stream gas. This evolution casts Germany in a new role, on top of Germany's familiar role as Europe's leading importer of Russian gas. Nord Stream Two promises the much-coveted status of an "energy hub" for Germany. It opens the prospect for Germany to become the main center for the transit and storage of Russian gas and its onward distribution in Western Europe. This would mean higher sales revenues for German energy companies, as well as a potential windfall from transit fees and taxes accruing to the German federal and state budgets. Even if Nord Stream One and Two operate (as seems likely) below their combined capacity of 110 bcm per year, the volumes carried into Germany could be staggering in magnitude. The prospects of transit and tax revenue on such a scale must be a significant consideration behind the German government's support for Nord Stream Two.
Designating Germany as the privileged "hub" country is not an entirely novel idea in Moscow. In 2006, President Vladimir Putin had publicly offered to select Germany as the distribution center for Russian gas in Western Europe. Counting at that time on the development of Russia's supergiant Shtokman field, Putin proposed to export Shtokman gas through the then-planned Nord Stream One pipeline to Germany, for onward distribution to other EU countries. The Shtokman project, however, turned out to be unfeasible and was abandoned in 2012.
Putin's stillborn offer to Germany in 2006 would not have affected the Ukrainian transit of Russian gas to the European Union, given that Shtokman gas would have been "new gas," not diverted from the Ukrainian transit system. Now, however, Russia is at war in Ukraine and is enlisting Germany into this anti-Ukrainian project. It can also be viewed as an anti-EU project, insofar as it enables Gazprom to replace a transportation route beyond its control with a route under its control.
Part Two
Within Germany, Nord Stream has spawned a system of gas transmission pipelines and storage sites, dedicated to handling Gazprom's gas en route to German and other countries' markets. That system's ownership and operation pose serious challenges to the European Union's energy market and competition norms. Those challenges will mount, if and when Nord Stream Two adds another 55 billion cubic meters (bcm) to Nord Stream One's 55 bcm in annual capacity. From 2012 to date, Nord Stream One has operated at about half-capacity.
The dedicated infrastructure on German territory includes the OPAL and NEL transmission pipelines and the Rehden and Jemgum storage sites, all intended to operate in conjunction with Nord Stream One and Two. Gazprom and other Nord Stream stakeholders in various combinations also own and operate OPAL, NEL, Rehden and Jemgum. Alongside that dedicated system, Gazprom and Wintershall jointly operate another gas transmission network that can also be fed with gas volumes from Nord Stream One and Two.
The European Commission had, all along, viewed those plans as aiming to create vertically integrated monopolies. The Commission used its authority and legal powers to resist such arrangements (e.g., restricting Gazprom's use of OPAL to one half of that pipeline's capacity). For their part, the German government and regulatory agencies allowed Gazprom to expand its pipeline and storage assets in Germany through joint ventures with German companies. A flurry of such takeovers were agreed upon in 2013 and early 2014, linked with the completion of Nord Stream One and the expected agreement to build Nord Stream Two. Russia's military intervention against Ukraine in February 2014, however, made it politically impossible for Germany to complete those transactions.
Germany's time-out is now over. On September 4, Gazprom's buyout of Wintershall's gas trading and storage was finalized, and the Nord Stream Two shareholders' agreement was signed. The agreement has created the New European Pipeline AG project company to build and operate Nord Stream Two. The companies' press releases stopped short of identifying the chief executive of the New European Pipeline AG project company. Gazprom's photo of the signing ceremony, however, shows an uncaptioned Matthias Warnig signing the Nord Stream Two agreement, alongside the presidents/CEOs of the stakeholder companies (Gazprom.com, accessed September 14). As managing director of Nord Stream One since that project's inception, Warnig will apparently hold the same position in Nord Stream Two. Nord Stream Two's shareholding largely overlaps with that of Nord Stream One and with the shareholdings of the dedicated onshore pipelines and storages in Germany.
These actions are already accompanied by pressures from the interested companies and the German government to override EU energy market and competition legislation. German Finance Minister Wolfgang Schaeuble apparently proposes transferring some of the European Commission's anti-trust competencies to other authorities, not publicly specified as yet. Germany's own anti-trust and regulatory agency, the Bundesnetzagentur, does not object to Gazprom's monopolistic use of the OPAL and (in prospect) NEL pipelines (Naturalgaseurope.com, September 3).
According to the European Commission, the offshore Nord Stream One was implemented in line with EU law at that time, but "the Commission will ensure that Nord Stream Two, if implemented, fully complies with the EU's Third Package of energy legislation." And "any pipelines, whether northern or southern, on EU member countries' territories must be fully compliant with EU legislation (Bloomberg, UNIAN, September 11). This official statement alludes, first, to the fact that the Third Package was not yet in force when Nord Stream One was built, but has entered into force since then. It further alludes to the European Commission's effective use of EU law to block South Stream—that other Gazprom-led project in Europe.
The European Commission's vice-president for the Energy Union, Maros Sefcovic, has announced "a host" of questions to be raised on Nord Stream; e.g., Does it correspond with the EU's supply diversification strategy? What does it mean for Central and Eastern Europe? What conclusions should be drawn, if this project aims practically to shut down Ukraine's transit route? "All projects of this magnitude would have to comply with EU legislation," he declared (Politico.eu, September 7, 11; UNIAN, September 11; BTA, September 15).
Part Three
According to the European Union's Energy Commissioner Miguel Arias Cañete, Ukraine is a "reliable transit country," while Nord Stream Two does not help diversify supply sources, hence "it is not a priority" in terms of EU policies (Naturalgaseurope.com, September 3). "Not a priority" was also the European Commission's standard diplomatic phrase when blocking South Stream. The phrase implies (inter alia) no access to EU funding, which is reserved for projects of common interest in the trans-European network-energy (TEN-E) category.
Austrian OMV's entrance into the Nord Stream Two consortium is noteworthy, both politically and from a business perspective. OMV is the majority owner of the Central Europe Gas Hub (CEGH), at Baumgarten, near Vienna. This was the planned terminus of two major, rival pipeline projects: the EU-backed Nabucco and the Gazprom-led South Stream, both defunct. The CEGH's remaining role is that of terminus of the Ukraine-Slovakia gas transit corridor to Europe. But the transit volumes have been falling sharply in recent years in that corridor; down to some 40 billion cubic meters (bcm) in 2014. Nord Stream Two threatens to kill that corridor altogether, by switching Russian gas flows from Ukrainian pipelines into Nord Stream.
Hence, OMV has joined Nord Stream Two to keep the CEGH alive, apparently expecting to connect Baumgarten, ultimately, with Nord Stream, via the OPAL and Gazela pipelines in Germany and the Czech Republic. OMV's new president, Rainer Seele, has indicated at this possibility (Naturalgaseurope.com, August 12). Seele was Wintershall's president until July 2015 and is closely aligned with Gazprom. Presumably, Seele's value to OMV is to unlock Gazprom's doors more widely for the Austrian company, and keep the CEGH alive by connecting it with Nord Stream (Vedomosti, September 4).
If Nord Stream Two kills the Ukrainian transit route—with Slovakia as collateral victim—Hungary could be left up in the air. Ukraine is the sole existing route for Russian (or any) natural gas into Hungary.
Re-routing gas flows from Ukraine into Nord Stream would also affect Poland and the Czech Republic adversely, albeit less dramatically than it would affect Ukraine, Slovakia or Hungary.
Czech dependence on Russian gas stands at about two thirds of the Czech consumption of some 9 billion cubic meters (bcm) annually. In recent years. The Czech Republic also provides transit service for Russian gas to Germany.
The Czech Republic's pre-existing two trunklines are traditionally sourced with Russian gas from the Ukraine-Slovakia transit corridor. The new pipeline, Gazela, is dedicated to Russian gas to be sourced from Nord Stream, which feeds directly into the OPAL pipeline in Germany, thence to connect with Gazela in the Czech Republic. According to calculations in 2014, Russian natural gas reaching Central Europe via the Baltic sea entails far higher transportation costs—and, thus end prices—compared with the same volumes of Russian gas reaching Central Europe via Ukraine.
Poland, in the last two decades, has provided transit service for Russian gas through the Yamal-Europe pipeline, with an annual capacity of 35 bcm, which runs via Belarus and Poland into Germany. New transport capacity in Nord Stream Two would enable Moscow to either re-direct gas volumes into that offshore pipeline, bypassing Poland, or threaten to do so in order to re-negotiate supply and transit terms with Poland in Russia's favor under duress. Re-negotiations are due ahead of 2022.
In Europe's southeast, however, Gazprom has no bypass solution available. Gazprom will have to continue using the Ukrainian transit route in order to supply Moldova, Romania (which has almost stopped importing Russian gas in 2015), Bulgaria, Greece, and western parts of turkey. That would amount to an aggregate volume of up to 10 bcm per year, transiting Ukraine en route to the Balkans.
Whether Gazprom has the gas volumes available to deliver 55 bcm annually through Nord Stream One by 2019, and a total of 110 bcm annually through both lines after that year, seems doubtful, even by switching most of the flow from Ukraine, if Nord Stream Two ultimately materializes.
First published by the INGEPO Consulting's Geostrategic Pulse magazine
The impact of U.S. sanctions on Iranian oil industry, market in focus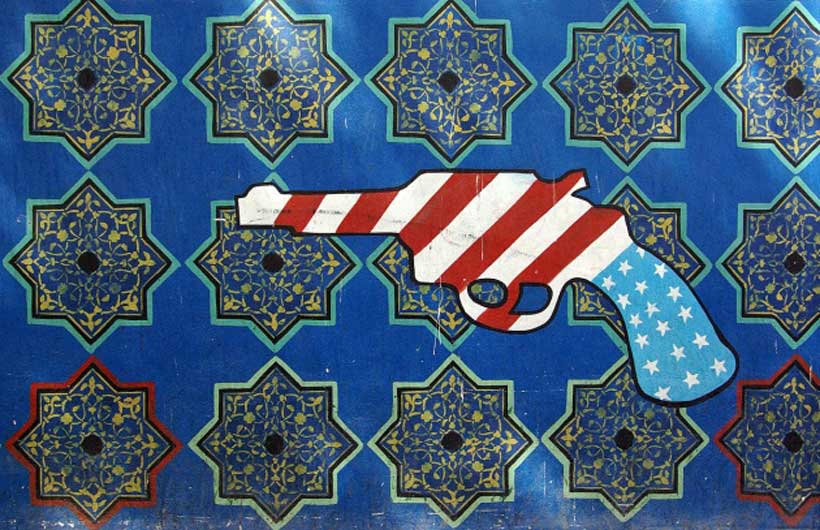 Right from the day Trump withdrew from Iran's nuclear deal, announcing his plan for cutting Iranian oil exports to zero, the oil scholars and experts all around the world begun contemplating the impacts of this decision on the Iranian oil industry especially on the country's oil exports.
Today, near five months after Trump's announcement and while the U.S. has re-imposed sanctions on Tehran, still nobody has a clear idea about the outcomes of the U.S. actions against Iran, and there is still great disagreement over the magnitude of the impact on Iranian oil industry and especially on crude exports.
However, the oil markets have been through various changes in the past few months based on which we can draw a relatively neat picture of what to expect in the future.
Markets moving toward 'oversupply'
In January 2017 OPEC and a group of non-OPEC producers including Russia began cutting their output in order to balance an oversupplied market in which the oil prices had fallen from over $100 a barrel to under $30. After OPEC+ agreement the glut was slowly drained and the prices stared to move in an upward trend reaching $80.
The rise in oil prices started to concern Trump's administration who were close to the midterm elections and also planning to re-impose sanctions on Iran; and the surging oil prices were not at all in line with their interests. This made Trump to begin pushing the U.S. allies in the Middle East to pump more oil in order to lower the surging prices.
In June 2018, led by Saudi Arabia as the biggest U.S. ally in the Middle East, OPEC and non-OPEC group agreed to restore some of their output to help rebalance the market which this time was considered "very tight".
Afterward, despite the 2017 agreement, some OPEC members were allowed to pump at their maximum levels and also the world's top three oil producers namely the U.S., Russia and Saudi Arabia, hit new production records.
Oil demand and a broken cycle
After pumping at their highest levels for over four months, Saudi Arabia and U.S. producers had to face the fact that there might not be enough demand for their oil in the markets.
The rising trade tensions between U.S. and China, rising interest rates and currency weakness in emerging markets have raised concerns about a slowdown in global economic growth and consequently in oil demand.
So getting back to the starting point [safe to say in a broken cycle], Saudi's begun to believe that, once again, the markets were moving toward a glut and even with the cuts in Iranian output, the markets didn't have the appetite for the new oil flows.
Consequently, in their latest gathering in Abu Dhabi, OPEC+, announced that the current situation "may require new strategies to balance the market."
Gathered for their 11th meeting on Sunday, the OPEC-Non-OPEC Joint Ministerial Monitoring Committee (JMMC) announced that "the Committee reviewed current oil supply and demand fundamentals and noted that 2019 prospects point to higher supply growth than global requirements, taking into account current uncertainties."
Following the meeting, Saudi Arabia announced its plans to reduce oil supply to world markets by 0.5 million barrels per day (bpd) in December, Reuters reported on Monday.
Iran sanctions and the exemptions
Facing resistance from Saudi Arabia for pumping more oil and pressured by high oil prices, the U.S. government had no choice but to soften their stance against Iran and let go of its "zero Iranian oil" dream.
So, just few days before OPEC+ meeting, when there were talks of a new strategy for cutting output, the U.S. government announced that it has agreed to let eight countries, including China, Turkey, South Korea, Japan and India to continue buying Iranian oil.
With the new waivers coming to effect, a significant amount of the cuts in Iran's oil exports will be compensated.
The impacts on Iran's oil industry
So far, affected by the U.S. sanctions, Iran's oil exports have fallen from an average of more than 2.5 million barrels per day to around 1.5 million bpd in recent weeks.
This means currently near 1 million bps of Iranian crude oil has been wiped from the markets and Iran is currently selling a lot less than what it used to sell before the re-imposition of the sanctions.
So how big the effect of these cuts could project on the country's economy?
First of all, the oil revenues envisaged in Iran's current budget for Iranian calendar year 1397 (March 2018-March 2019) is estimated to be 1.01 quadrillion rials (near $26.5 billion) planned based upon $55 oil. This means under a $55 scenario, for this amount of oil revenues to be realized, Iran should sell 2.410 million barrels per day of oil up to March 2019.
What should be taking into consideration here, is the fact that since the beginning of the current Iranian calendar year (March 2018), average oil price has been at least over $60 and according to Reuters ship tracking data, Iran has been exporting 2.5 million barrels of oil and condensate on average during this time span, that is about 400,000 barrels more than what is expected in the country's budget.
As for the current oil prices, according to the Reuters' latest report on Sunday, after Saudi Arabia announced a decision for cutting their output by 500,000 bpd in December and considering the U.S. announcement regarding the waivers over Iran sanctions, oil is currently being traded at over $70 per barrel that is still over $15 more than the price based on which Iran's budget is set.
Aside from the increase which is due to come from the resumption of purchases by the exempted countries, Iranian crude exports are also keeping steady with the demand staying strong in the EU. European buyers including Italy, France, Spain and Croatia continuing their intakes even after announcement of the sanctions.
This indicates that even at the current levels, and even without considering the barrels which are going to be back to Iranian oil exports due to the waivers for the mentioned eight countries, the U.S. sanctions are not having as a severe impact on Iran's economy and oil industry as they were supposed to.
Let's not forget the country's ample domestic storage which can easily absorb the barrels that are not exported. Previously, when the U.S. and EU imposed sanctions on Iran, the country put almost 50 million barrels of crude and condensates on floating storage between 2012 and January 2016.
Meanwhile, the country's refineries have also been picking up in the past few months. Iran's gasoline production has surged 50 percent over the last 12 months, with further increases to come, according to the oil ministry.
In the end, considering the global supply and demand patterns, the trade tensions between the U.S. and China and with OPEC+ considering new cuts to be executed in 2019, as well as U.S.' recent waivers over Iran sanctions, we can see that the odds are quite slim for U.S. sanctions having a significant impact on the Islamic Republic's economy and its oil industry in the long run.
First published in our partner Tehran Times
Blockchain: A New Tool to Accelerate the Global Energy Transformation
Few technological innovations have captured the public interest in recent years as much as blockchain. Most of the attention has focused on the meteoric rise of the cryptocurrency Bitcoin, part of a total cryptocurrency market that, at its peak in January, rose to over USD 800 billion and then almost as rapidly fell to a quarter of its size.
But cryptocurrencies are only one application of blockchain (which is in itself an example of distributed ledger technology), and for many, the Bitcoin hype is merely a distraction from the transformative potential that blockchain technology could offer to a wide range of industries, including energy.
Blockchain was one of the big topics of conversation in September 2018 at IRENA Innovation Week, where more than 400 corporate leaders, government officials and experts at the forefront of energy gathered to discuss the innovations driving the energy transformation forward.
A blockchain is, in a basic sense, a secure, continuously growing list of records. It is constructed as a decentralised database that is distributed and managed by peers, rather than by a central server or authority. This technology is enabling a new world of decentralised communication and coordination, by building the infrastructure to allow peers to safely and quickly connect with each other without a centralised intermediary. Cryptography ensures security and data integrity, while privacy remains intact.
Greater complexity requires greater network intelligence, transparency and visibility
To understand the disruptive potential of blockchain to the energy sector, consider how electricity is generated. By and large, most countries rely on large, centralised power plants that generate electricity and then send it across long distances over power grids that were built as a one-way street, sending electricity from the producer to your home. Moreover, the markets in which grids operate are complex multi-party interactions involving grid operators, energy companies, and energy producers that run on a country-wide level.
Today, grids have become increasingly complex, with increasing shares of variable distributed generation (such as rooftop solar), increasing numbers of internet-connected devices (such as smart appliances), and increased loads from the influx of electric vehicles. Blockchain can help operate power grids with high penetration of variable distributed generation and flexible demand-side resources in a more efficient, automated way, all with lower transaction costs.
Blockchain can allow system operators of distributed generation to optimise grid operation by managing all connected devices through automated smart contracts, enabling flexibility and real-time pricing. Blockchain also empowers consumers to become 'prosumers' by enabling them to monetise their excess electricity (generated by rooftop solar for example) by securely recording data and sending and receiving payments automatically, through smart contracts built on platforms such as Ethereum.
Increased digitalization and interconnection have led to increased risks with regards to security. Blockchain, due to its distributed nature, can greatly increase the security of a network if implemented correctly. In coordination with burgeoning technologies such as AI, blockchain can play an important role is securing networks and grids.
An explosion of startups, but a long road ahead
Since the start of 2017 alone, more than fifty new startups launched that are working specifically on energy, raising more than USD$320 million. Today, there are more than 70 demonstration projects deployed or planned around the world, such as LO3's Brooklyn Microgrid project, where customers can choose to power their homes from a range of renewable energy sources, and people with their own solar panels can sell surplus electricity to their neighbors. Another, from German power giant RWE, is using the Ethereum blockchain to authenticate users and manage billing at electric car charging stations.
But there's still a way to go before blockchain is mature enough to play a major role in the energy sector. One major hurdle is the fact that the energy sector is highly regulated and widespread adoption of blockchain will require a clear, stable regulatory framework.  While there are early signs of progress, such as Ofgem's roundtable on UK blockchain regulation in September of last year, Singapore's launch of a sandbox for energy innovations, and new legislation in US states like Vermont to help apply blockchain technology, the regulatory environment still needs to be defined.
Another is a more fundamental question around the consensus mechanism that blockchains use. Because blockchains are decentralised, they need some way to make collective decisions that are quick, secure, and trustworthy. Right now, there are a number of different ways to do this, including 'proof of work', which relies on increasingly computationally expensive (and energy-intense) puzzle solving, and 'proof of stake', which relies on those with the largest stake in the network to add the next block of transactions to the blockchain, and 'proof of authority', which relies on the identity of validators to function as their stake, among others.  As yet, all of these mechanisms continue to be developed and none has been fully proven to be 100% reliable, secure, scalable and energy efficient, yet the potential risks—ranging from billion-dollar hacking losses to power-sucking coal-powered bitcoin mines—are huge.
However, new consensus protocols are being developed and tested all the time.  As the technology matures, software platforms built on blockchain will be an increasingly attractive method to handle the increasingly complex and decentralised transactions between energy users, producers of various sizes, traders and utilities, and retailers.  Furthermore, blockchain's ability to autonomously reconcile supply and demand between meters and computers based on smart contracts is a revolutionary efficiency improvement.
This makes it well-suited to support an energy system of the future that is renewables-based, decentralised and distributed, digital, and democratic. The real relevance and impact of blockchain in the energy sector remains to be seen. How the technology and its application matures in coming years is going to be an exciting part of the story of the global energy transformation.
German-Russian energy relations and South Caucasus
Ever since the creation of mankind, human beings have always been in search of energy. On the Eve of World War I, First Lord of the Admiralty Winston Churchill made a historic decision with shifting power source of British navy's ships from coal to oil. After Winston Churchill's decision energy became the most significant part and power of industry and led countries to clash over strategic energy points during World War II. South Caucasus energy resources played an essential role in the victory of the USSR during WWII. During World War II, Hitler's plan was to occupy Baku on September 25, 1942. At that time Baku's oil was providing almost the entire supply of fuel for the Soviet resistance. Anticipating the upcoming victory, his generals presented him a cake of the region -Baku and the Caspian Sea. Delighted, Hitler took the choice piece for himself -Baku. Fortunately, the attack never occurred and Nazi forces were defeated before they could reach Baku.
Energy policy is a big issue that is not easy to deal with. As alternative energy sources require new and expensive infrastructure, traditional energy sources are still in the spotlight. Energy consumption in the EU is more than any other region in the world. On the contrary, the EU is poor in terms of energy sources. Therefore, the EU is looking for new opportunities in terms of energy sources and security of supply. The EU is currently pursuing a soft energy policy. Although the EU wants to create a common energy policy which can allow the Member States to formulate their energy strategies freely, in line with their national interests. Therefore, three major issues; need to ensure required investments, the reliability of exporters, security risks on supply and transit countries, are considered the main strategies for the countries.
Germany is one of the giant countries in Europe that contributes largely the EU's economy. On the other hand, Russia is the main energy trade partner of the EU and today Russia supplies 35% of the gas demand of Europe. Russian-German relations are formed with the idea of "strategic partnership". Official closer relations, called "strategic partnership", have started in the Putin's period in 2000 when Gerhard Schröder was a chancellor. These relations were based on the personal friendship of Putin and Schröder. Since 2000, the relations between Russia and Germany have intensified. In a short time, Germany became Russia's biggest trading partner. In fact, a partnership between Russia and Germany covers all spheres of their economies, but the energy sector has the utmost importance in terms of trading relations. Russian-German partnership is important for the EU as well, because the EU, particularly CEE region is highly dependent on Russian energy. The largest gas trade between the EU and Russia was initiated by the North Stream project. Russia sells 55 billion cubic meters gas with this pipeline to Europe. Currently, Russia tries to implement North Stream-2 pipeline project, which Germany also gives a great support for the realization of this project.
After the Ukraine crisis, the strained relations between Russia and the EU began to soften after Germany's willing to work with Russia in the energy field. In this regard, North Stream-2 pipeline project can be considered as the most important step in the building strategic energy partnership. Here is a question arises. Why does North Stream-2 important for both side? Firstly, Russia will sell 110 billion cubic meters gas to Europe after the completion of this project. This is quite a huge amount in terms of both European market and energy demand. While a number of states, NGOs and institutions emphasize the importance of alternative energy resources, at the end they give an ultimately tussle on the traditional energy resources.
Such dependence of energy market on Russian resources is a real and major threat to Europe's energy security, however, one of the ways to minimize this threat is cooperation with Russia. The reason is that the Russian economy also depends on energy income and stopping the flow of energy can blow the Russian economy at the same time, considering the fact that there are numerous sanctions on Russia. That's why Russian authorities also understand that creating a crisis or conflict is not only a solution and way to ensure political and economic interests. In fact, this mutual dependence results with softening of tense relations between Russia and the EU with strategic energy projects.
Secondly, Germany wants to become the main gas distributor in Europe with North Stream-2. Germany is one of the main importers of Russian gas in the EU and being an energy hub will bring huge capital flow to the German economy. Consequently, Germany will become more influential in the policymaking process in the EU.
Russian-German rapprochement may undermine the EU's energy targets which aimed to ensure the security of supply by diversifying routes. Because North Stream-2 is proposed to extend German-Russian pipelines in the Baltic Sea. In addition, North Stream-2 is designed to completely isolate Ukraine and Poland from energy issues. As a result, due to increasing amount of energy flows, Baltic states are skeptic about their energy security and North Stream-2 is not welcomed in this region as well as in the CEE because of two previous serious gas disputes.
Germany knows how to play well in the politics chessboard. After the spyscandal, Germany expelled 4 Russian diplomats in order to show solidarity with the UK. But a day later Germany announced its support and green light to the Russian giant energy company Gazprom in the context of North Stream-2. In fact, this step of Germany can soften and regulate tense relations between Russia and the EU. Because mutual interests of Russia and the EU stand on the grounds of economic relations. These mutual interests cause Russia and Europe to constantly need one another. but this need is different on both sides and defines their political power according toits rate and range. The EU is an organization itself that unites industrialized and developed countries. This allows the EU to meet their demands in the internal market. The only problem is the lack of energy resources. However, this situation is completely different in Russia. Although there are agrarian and industrial spheres in Russia, revenues here form a very small part of the budget. In addition, Russia's aggressive foreign policy has led to a series of sanctions and serious hit its economy. Russia provides 90% of its budget through revenue from energy resources. Therefore, the European energy market has significant importance for Russia. Due to this fact, in the previous years, Russia gave rigid reactions to the projects that the EU wanted to implement. One of them was the Nabucco pipeline project and during the negotiations, this project was abandoned by the participant countries.
Despite Russia turned into a major partner of the EU in the energy sector with North Stream projects, current sanctions on Russia and diplomatic crises make the EU's cards much more powerful. Germany's cooperation with Russia can lead to softening of the EU-Russia relations, as well as the expansion of EU's diversification policy. On the other hand, Russia's approach and stand are still uncertain. Germany and the European Commission are facing a similar dilemma; they are trying to break Russia's antitrust image while also expressing disapproval of Moscow's foreign policy. German Socialist MEP Martina Werner once said in her interview that "The reality is that when it comes to gas politics, Russia is a more reliable partner than in the geopolitical context. The Russian economy is highly dependent on the income from gas exports to the EU, which creates a strong mutual dependence between us. In foreign policy, on the other hand, Russia is much more unpredictable". Therefore, it is important to find alternative routes for the EU and Germany as well, because this uncertainty can lead to a serious crisis which happened before. In this regard, especially South Caucasus and Caspian Basin are more important with its geopolitical position.
The South Caucasus is an important geo-strategic region with its position and natural resources. Especially Azerbaijan and Georgia form transport routes between the Caspian Sea and the EU. After the dissolution of USSR, Azerbaijan's geopolitical position has raised the importance of its natural resources. The Contract of Century (Agreement on the Joint Development and Production Sharing for the Azeri and Chirag Fields and the Deep Water Portion of the Gunashli Field in the Azerbaijan Sector of the Caspian Sea) was signed on September 20, 1994, and it was a very first agreement led Azerbaijan's oil to enter the world energy market. This contract also made Georgia to become the main transit route in the region.
Russia and Germany have extensive relations and interests in South Caucasus. Starting from 2011, with the Southern Gas Corridor this region became more important in terms of diversification and security of supply. Although its close cooperation with Russia on energy, Germany is also interested in alternative routes, especially in the South Caucasus region. President of USA, D.Trump criticized Germany as being "a captive" of Russia and stated that the US doesn't want to see its allies are highly dependent on Russia in energy. It is quite understandable because the US wants to sell liquid gas to Europe, which is more expensive than Russian gas. Therefore, Russian gas is more beneficial at this moment for the EU and Germany as well.
The EU strongly corporates with Azerbaijan and gives serious support in order to implement gas projects by Azerbaijan. At the same time is the main trade partner of Germany in South Caucasus. In this regard, A.Merkel's South Caucasus visit is particularly important in terms of geostrategic energy politics. Azerbaijan plays a crucial role in South Caucasus due to its natural resources and position. Especially the Southern Gas Corridor (SGC) is important in terms of EU's diversification strategy. Azerbaijan provides gas to South Europe by TAP project and in future, it is planned to extend SGC's range into most important regions of the EU. The most important nuance here is that, if the Trans-Caspian project is to be realized, the Southern Gas Corridor will provide Europe with a much larger amount of energy resources. Currently, Azerbaijan is able to provide 10 billion cubic meters gas per year to Europe by 2019, however, by 2022, this amount will be 16 billion cubic meters gas per year. On the other hand, Trans-Caspian pipeline project will increase this capacity enormously and as a result, Azerbaijan will become an important gas distributor and transit country.
Azerbaijan is rich in oil and gas reserves and in 2017 Azerbaijan was the largest trade partner of Germany with 66% of total trade between South Caucasus (Azerbaijan, Georgia, Armenia) and Germany. Azerbaijan and Germany corporate closely in the energy sector and more than 200 German companies operate actively in Azerbaijan. Azerbaijan is important for the EU and Germany due to several reasons:
1.Azerbaijan's geographically location makes it opening the door between Asia and Europe.
2.The EU tries to implement energy strategies on diversification of routes in order to reduce its dependency on Russia. Therefore, the EU and Germany give support to the SGC and TAP in order to ensure its security of supply. Because these projects are the most optimal way to export energy resources of the Caspian region to the European market without any intervention of Russia
3.If Trans-Caspian is implemented, it will be possible to export natural resources of Iran, Iraq and Turkmenistan by passing through Azerbaijan to Europe.
Legal status of the Caspian Sea also should be emphasized in the context of energy relations. The five Caspian littoral states signed Convention on the Legal Status of the Caspian Sea and this convention gave a ground that other countries cannot intervene in the projects unless they are official partners. This convention also allows those exporter countries to build their energy strategies independently. Another look of this convention is that if Trans-Caspian is implemented it may reduce the influence of Iran and China on this region. In this regard, Russia will be more interested in this project, because in this situation China will need Russia even more than previous periods. Russia is interested in less gas export to China from Turkmenistan and this situation can lead Russia to become the main energy partner of China. From Iran perspective, it does not seem realistic that Iran can react against these processes. Because the current political and economic situation in Iran diminished its influence in the region and Iran needs Russia's serious support after the sanctions as well.