Nord Stream Nr. 2: The Project's Implications in Europe
Russia, Germany and a consortium of Western European companies have re-activated the Gazprom-led Nord Stream Two gas pipeline project. Parallel to the existing Nord Stream One pipeline on the Baltic seabed, Nord Stream Two would double the system's total capacity to 110 billion cubic meters (bcm) annually, all earmarked for direct delivery to Germany.
Nord Stream is billed as the world's biggest natural gas transportation project, in terms of pipeline length and throughput capacities. Initially announced in 2011–2012 through non-binding agreements of intent, Nord Stream Two had to be shelved for the duration of Europe's economic slump. The project agreement signed on September 4, 2015, however, is binding. Gazprom's management anticipates economic-financial recovery in Western Europe and, consequently, gas demand recovery by 2019, the target date for completing Nord Stream Two. It also expects gas extraction to decline in Norway after having been capped in the Netherlands, thus boosting European import demand (Gazprom.com, accessed September 14).
The project's other role is to bypass Ukraine's gas transit system, its continuation through the Slovakian and Czech transit corridors, and potentially Poland's. Those transit routes are beyond Gazprom's control. The Kremlin intends to re-direct the lion's share of its gas exports to the "old" European Union into the Gazprom-controlled Nord Stream route. This would not merely deprive Ukraine and those other countries of transit revenue. Strategically, it would result in Gazprom controlling gas transportation as well as the supply to Western European customers.
Gazprom claims that it would, in due course, deliver "new gas"—i.e., gas sourced from newly developed fields—through Nord Stream. But it has not identified those resources; its barely disguised near-term intent is to switch the flow from Ukrainian pipelines into Nord Stream. For years to come, gas volumes diverted from Ukraine will be Nord Stream's main resource.
In the short and medium term, Nord Stream Two strengthens Russia's hand against Ukraine and a number of Central-Eastern European countries. Gazprom will henceforth be able to bypass or cut off these countries—or extort concessions under such threats—before these countries would have made arrangements with non-Russian suppliers.
As a bypass project, Nord Stream Two is potentially more effective compared with South Stream (in its various configurations). Bypassing Ukraine, South Stream would have changed Gazprom's export route but would have targeted basically the same markets. Nord Stream Two, however, aims to break into new, highly lucrative markets in northwestern and western Europe. Or by words of prof. Anis Bajrektarevic: "This arching pipeline network eliminates any transit barganing premium from Eastern Europeans and poses in effect a joint Russo-German pressure on the Baltic states, Poland, Ukraine, and even as far as to Azerbaijan and Georgia."
The European Commission finally blocked South Stream on the legal level at the end of 2014; and the other southern bypass option, Turkish Stream, looks no more convincing in 2015, even to Moscow, than its closely resembling predecessor Blue Stream Two had looked a decade ago. Thus, Moscow has turned to Nord Stream again in the new circumstances and based on its forecasts of medium-term market demand (see above).
If completed as designed, Nord Stream Two could cement the Russo-German special partnership in the energy sector for the long term, with ramifications in the financial sector and foreign policy.
Germany is the exclusive designated recipient of Nord Stream gas. This evolution casts Germany in a new role, on top of Germany's familiar role as Europe's leading importer of Russian gas. Nord Stream Two promises the much-coveted status of an "energy hub" for Germany. It opens the prospect for Germany to become the main center for the transit and storage of Russian gas and its onward distribution in Western Europe. This would mean higher sales revenues for German energy companies, as well as a potential windfall from transit fees and taxes accruing to the German federal and state budgets. Even if Nord Stream One and Two operate (as seems likely) below their combined capacity of 110 bcm per year, the volumes carried into Germany could be staggering in magnitude. The prospects of transit and tax revenue on such a scale must be a significant consideration behind the German government's support for Nord Stream Two.
Designating Germany as the privileged "hub" country is not an entirely novel idea in Moscow. In 2006, President Vladimir Putin had publicly offered to select Germany as the distribution center for Russian gas in Western Europe. Counting at that time on the development of Russia's supergiant Shtokman field, Putin proposed to export Shtokman gas through the then-planned Nord Stream One pipeline to Germany, for onward distribution to other EU countries. The Shtokman project, however, turned out to be unfeasible and was abandoned in 2012.
Putin's stillborn offer to Germany in 2006 would not have affected the Ukrainian transit of Russian gas to the European Union, given that Shtokman gas would have been "new gas," not diverted from the Ukrainian transit system. Now, however, Russia is at war in Ukraine and is enlisting Germany into this anti-Ukrainian project. It can also be viewed as an anti-EU project, insofar as it enables Gazprom to replace a transportation route beyond its control with a route under its control.
Part Two
Within Germany, Nord Stream has spawned a system of gas transmission pipelines and storage sites, dedicated to handling Gazprom's gas en route to German and other countries' markets. That system's ownership and operation pose serious challenges to the European Union's energy market and competition norms. Those challenges will mount, if and when Nord Stream Two adds another 55 billion cubic meters (bcm) to Nord Stream One's 55 bcm in annual capacity. From 2012 to date, Nord Stream One has operated at about half-capacity.
The dedicated infrastructure on German territory includes the OPAL and NEL transmission pipelines and the Rehden and Jemgum storage sites, all intended to operate in conjunction with Nord Stream One and Two. Gazprom and other Nord Stream stakeholders in various combinations also own and operate OPAL, NEL, Rehden and Jemgum. Alongside that dedicated system, Gazprom and Wintershall jointly operate another gas transmission network that can also be fed with gas volumes from Nord Stream One and Two.
The European Commission had, all along, viewed those plans as aiming to create vertically integrated monopolies. The Commission used its authority and legal powers to resist such arrangements (e.g., restricting Gazprom's use of OPAL to one half of that pipeline's capacity). For their part, the German government and regulatory agencies allowed Gazprom to expand its pipeline and storage assets in Germany through joint ventures with German companies. A flurry of such takeovers were agreed upon in 2013 and early 2014, linked with the completion of Nord Stream One and the expected agreement to build Nord Stream Two. Russia's military intervention against Ukraine in February 2014, however, made it politically impossible for Germany to complete those transactions.
Germany's time-out is now over. On September 4, Gazprom's buyout of Wintershall's gas trading and storage was finalized, and the Nord Stream Two shareholders' agreement was signed. The agreement has created the New European Pipeline AG project company to build and operate Nord Stream Two. The companies' press releases stopped short of identifying the chief executive of the New European Pipeline AG project company. Gazprom's photo of the signing ceremony, however, shows an uncaptioned Matthias Warnig signing the Nord Stream Two agreement, alongside the presidents/CEOs of the stakeholder companies (Gazprom.com, accessed September 14). As managing director of Nord Stream One since that project's inception, Warnig will apparently hold the same position in Nord Stream Two. Nord Stream Two's shareholding largely overlaps with that of Nord Stream One and with the shareholdings of the dedicated onshore pipelines and storages in Germany.
These actions are already accompanied by pressures from the interested companies and the German government to override EU energy market and competition legislation. German Finance Minister Wolfgang Schaeuble apparently proposes transferring some of the European Commission's anti-trust competencies to other authorities, not publicly specified as yet. Germany's own anti-trust and regulatory agency, the Bundesnetzagentur, does not object to Gazprom's monopolistic use of the OPAL and (in prospect) NEL pipelines (Naturalgaseurope.com, September 3).
According to the European Commission, the offshore Nord Stream One was implemented in line with EU law at that time, but "the Commission will ensure that Nord Stream Two, if implemented, fully complies with the EU's Third Package of energy legislation." And "any pipelines, whether northern or southern, on EU member countries' territories must be fully compliant with EU legislation (Bloomberg, UNIAN, September 11). This official statement alludes, first, to the fact that the Third Package was not yet in force when Nord Stream One was built, but has entered into force since then. It further alludes to the European Commission's effective use of EU law to block South Stream—that other Gazprom-led project in Europe.
The European Commission's vice-president for the Energy Union, Maros Sefcovic, has announced "a host" of questions to be raised on Nord Stream; e.g., Does it correspond with the EU's supply diversification strategy? What does it mean for Central and Eastern Europe? What conclusions should be drawn, if this project aims practically to shut down Ukraine's transit route? "All projects of this magnitude would have to comply with EU legislation," he declared (Politico.eu, September 7, 11; UNIAN, September 11; BTA, September 15).
Part Three
According to the European Union's Energy Commissioner Miguel Arias Cañete, Ukraine is a "reliable transit country," while Nord Stream Two does not help diversify supply sources, hence "it is not a priority" in terms of EU policies (Naturalgaseurope.com, September 3). "Not a priority" was also the European Commission's standard diplomatic phrase when blocking South Stream. The phrase implies (inter alia) no access to EU funding, which is reserved for projects of common interest in the trans-European network-energy (TEN-E) category.
Austrian OMV's entrance into the Nord Stream Two consortium is noteworthy, both politically and from a business perspective. OMV is the majority owner of the Central Europe Gas Hub (CEGH), at Baumgarten, near Vienna. This was the planned terminus of two major, rival pipeline projects: the EU-backed Nabucco and the Gazprom-led South Stream, both defunct. The CEGH's remaining role is that of terminus of the Ukraine-Slovakia gas transit corridor to Europe. But the transit volumes have been falling sharply in recent years in that corridor; down to some 40 billion cubic meters (bcm) in 2014. Nord Stream Two threatens to kill that corridor altogether, by switching Russian gas flows from Ukrainian pipelines into Nord Stream.
Hence, OMV has joined Nord Stream Two to keep the CEGH alive, apparently expecting to connect Baumgarten, ultimately, with Nord Stream, via the OPAL and Gazela pipelines in Germany and the Czech Republic. OMV's new president, Rainer Seele, has indicated at this possibility (Naturalgaseurope.com, August 12). Seele was Wintershall's president until July 2015 and is closely aligned with Gazprom. Presumably, Seele's value to OMV is to unlock Gazprom's doors more widely for the Austrian company, and keep the CEGH alive by connecting it with Nord Stream (Vedomosti, September 4).
If Nord Stream Two kills the Ukrainian transit route—with Slovakia as collateral victim—Hungary could be left up in the air. Ukraine is the sole existing route for Russian (or any) natural gas into Hungary.
Re-routing gas flows from Ukraine into Nord Stream would also affect Poland and the Czech Republic adversely, albeit less dramatically than it would affect Ukraine, Slovakia or Hungary.
Czech dependence on Russian gas stands at about two thirds of the Czech consumption of some 9 billion cubic meters (bcm) annually. In recent years. The Czech Republic also provides transit service for Russian gas to Germany.
The Czech Republic's pre-existing two trunklines are traditionally sourced with Russian gas from the Ukraine-Slovakia transit corridor. The new pipeline, Gazela, is dedicated to Russian gas to be sourced from Nord Stream, which feeds directly into the OPAL pipeline in Germany, thence to connect with Gazela in the Czech Republic. According to calculations in 2014, Russian natural gas reaching Central Europe via the Baltic sea entails far higher transportation costs—and, thus end prices—compared with the same volumes of Russian gas reaching Central Europe via Ukraine.
Poland, in the last two decades, has provided transit service for Russian gas through the Yamal-Europe pipeline, with an annual capacity of 35 bcm, which runs via Belarus and Poland into Germany. New transport capacity in Nord Stream Two would enable Moscow to either re-direct gas volumes into that offshore pipeline, bypassing Poland, or threaten to do so in order to re-negotiate supply and transit terms with Poland in Russia's favor under duress. Re-negotiations are due ahead of 2022.
In Europe's southeast, however, Gazprom has no bypass solution available. Gazprom will have to continue using the Ukrainian transit route in order to supply Moldova, Romania (which has almost stopped importing Russian gas in 2015), Bulgaria, Greece, and western parts of turkey. That would amount to an aggregate volume of up to 10 bcm per year, transiting Ukraine en route to the Balkans.
Whether Gazprom has the gas volumes available to deliver 55 bcm annually through Nord Stream One by 2019, and a total of 110 bcm annually through both lines after that year, seems doubtful, even by switching most of the flow from Ukraine, if Nord Stream Two ultimately materializes.
First published by the INGEPO Consulting's Geostrategic Pulse magazine
Don't Expect Sanctions to Stop Nord Stream II
Republican Senator Ted Cruz has become the principal Sisyphus-like character to take over the task of rolling the boulder of sanctions against Nord Stream II. The last four years have seen tumultuous U.S. sanctioning efforts against the project and have epitomized an outdated, stale, and dangerous policy against the Russian Federation that should be re-prioritized and established alongside American principles and level-headed recommendations. This current policy of the passé will not change overnight, however, a sober, self-reflective examination of the failed sanctioning efforts on the part of U.S. policymakers could lead to one less thorn in the side of the Russo-American relationship. As the project nears completion, European and American critics of it have attempted to wield a Russian domestic issue, the alleged poisoning of opposition politician Alexey Navalny, as a pressure tool to stop it. With Denmark recently granting permission to continue laying the pipeline using pipe-laying vessels with anchors along the southeast coast of Bornholm, this disheartened push may now prove too weak.
It's Time to Let Go
When former U.S. Vice President Joe Biden first voiced his disapproval of the Nord Stream II pipeline and called it a "bad deal" for Europe in 2016, it was to be expected that the weight of his utterance would have the power to transform into a discernible political reality sooner rather than later in the halls of U.S. Congress. Especially in light of America's perspective LNG aspirations hoping to meet Europe's growing import needs. This would not come in the form of recurring strong-worded messages or initiating a new wave of tit-for-tat expulsion of diplomats but by way of economic sanctions. After all, this has long been the U.S. go-to." When it comes to Russian pipelines, U.S. efforts to derail them since the 1960s, the time of the construction of the Druzhba (Friendship) pipeline, have largely seen a string of failure. Sanctions have also more generally become, as Hunter Cawood aptly frames it, "a mythology that has persisted and lived on in spite of failure after failure". Hopes of finding an exception to this convention did not begin with a flying start.
It's time to let go…because of an incoherent strategy, appearing in a historical context of failure, signals peril.
Round One: Shaky First Steps
This new task of sanctioning the NS2 project appeared not as a unilateral and relatively clear-cut scenario as had been the case of sanctions vis-à-vis, for example, Iran, where its effects could do minimal damage to the robust transatlantic relationship with the EU. Overarchingly, the principal argument and qualms from the side of the U.S. was the claim of its detrimental impact on the EU's energy security and, as a shared concern with various EU countries spearheaded by Poland, the "threat to EU unity". As we shall discover, U.S. justifications for sanctioning NS2 would zig-zag around different lines of reasoning but would frequently come back to this notion of Russia's malign influence. NS2, more interestingly, became a scenario where entanglements of linking the target of sanctions with a particular cause could become awkward in light of any signs of ambiguity or lack of clarity. German Chancellor Angela Merkel, from her part, was clear in this regard: this was an economic project, first and foremost, that required no extra mandate from the EU. To disagree on this principle, as the U.S. would do from the onset by likening it to that of a "weapon", would become the root of the disagreement.
In August 2017, this is precisely what occurred when the subsequent Trump administration dealt the first real blow by targeting foreign investments into Russian export pipelines and against energy companies which owned 33% shares or more. This arose in light of the multi-faceted bill called the Countering America's Adversaries Through Sanctions Act (CAATSA). Receiving praise in Congress, President Trump did not share the same optimism about the bill and called it "seriously flawed", namely due to its encroachment on the executive branch's authority to negotiate. In such a move, the issue was that major European companies involved, including Austria's OMV, were left in limbo about realistically being able to finance the project. It would spark debate in Europe and evoked serious questions about the legal implications of the sanctions bill itself and the role of the U.S. in European affairs; Germany and Austria jointly called it an "unacceptable intervention" in the EU's energy sector. This initial European reaction would ultimately reach the Department of State that went on to clarify and water down their effects the following October — the project effectively gained immunity from the capital restrictions. It appeared that NS2 could steamroll ahead for now, however, the first fissures in the relationship with Europe had materialized over it.
It's time to let go…because the sanctions damage the transatlantic relationship with the EU.
This begs the question: what did sanctions achieve in round one? Deriving from a historical context where the efficacy of sanctions rests on a measly success rate of around 4%, a coherent approach could, once again, not be identified. Apart from the initial uncertainty, the effects of the first round of watered-down sanctions did not require any kind of major adjustments from the side of the partners involved and Germany could effectively grant permission for the project's construction in its territorial waters in January the following year. There were, nevertheless, a few caveats. The sanctions did serve as an attempt to scare off Russia's European partners and Gazprom did issue a warning to its investors that the sanctions had the possibility of delaying the project. They would also hamper efforts to raise money with an added risk premium demanded by stakeholders.
The initial steps, moreover, appeared to have a principal strategic intention in mind from the part of the U.S. — a type of "CNN Effect": signaling for greater awareness and visibility of the alleged detrimental impact of NS2, stimulating the desire of American and European policymakers to respond to this perceived threat and opening up another front of pressure against Russia. While, concurrently, evaluating options for the future that would still require intensive lobbying, identifying and acting upon the right legal mechanisms, and providing a strong argument to wary Exclusive Economic Zone (EEZ) nations like Finland, Sweden, and Denmark to put an end to the pipeline. What the U.S. seemed unready for was Gazprom's hefty lobbying activities on U.S. soil, spending $1 million to shield the pipeline from the sanctions and ensuring that American legislators were "correctly informed about the project"/ At this stage the sanctions had developed into a nuisance at most, however, this initial round sounded the alarm for European and Russian stakeholders that future pressure was to be expected.
It's time to let go…because they are treated as a nuisance rather than effective policy.
Round Two: Not So Easy, EEZ
In early 2018, it was Poland that assumed re-energized attempts of pushing for additional U.S. sanctions against the project and called U.S. efforts surrounding a new bill, not covering NS2, as "ambiguous and unsatisfactory" for the Polish side. Once again, clarity and concreteness from the U.S. could not be identified in the response. On April 12, despite this renewed talk of sanctions, Finland granted a full set of permits for its construction in its EEZ, the second country to do so after Germany. Sweden followed suit on June 7. However, if Poland wanted another chance for the project's complete shutdown, they would just have to wait another few months when they were presented with a golden opportunity right at the height of Russiagate following the Trump-Putin Helsinki Summit on July 16. This time Republican Senators John Barrasso and Cory Gardner introduced a bill, which through Section 232 of CAATSA, would be used to "identify and sanction U.S. and foreign entities supporting or expanding Gazprom's near-monopolist role in providing energy to U.S. allies." For President Trump, it was an opportunity to slam his fist down on allegations of "bowing down to Putin" at the Summit. The geopolitical theatre now served another domestic purpose. All things considered; this new round was deemed the one — it was the "kill-switch" that its advocates hoped would terminate the project for good. John Barrasso, the chief architect of the bill, had simply had enough of, what he called, "Europe's addiction to Russian gas".
It was not to be. Regardless of the buzz surrounding this bill in U.S. Congress, Germany and the companies involved in the project expressed the same position as they had done previously by emphasizing its lucrative economic gains for the European continent. However, ambiguous positions had now started to appear within the U.S. government itself with Trump admitting that Germany had the right to participate in the project just days after the Helsinki Summit, even though he had labeled Germany a "captive" of Russia before the NATO Summit just weeks before. Nevertheless, Nord Stream II gained enough confidence to begin construction in German waters despite not yet having found the last piece of the legal puzzle — Denmark. The year would finish with the intrigue of the Nordic country still not giving the go-ahead after proposed changes to the country's laws even threatening to block the project back in April. Further U.S. threats took the year to a close.
With Barrasso's bill and the unanimous efforts by U.S. policymakers, the sanctions now had further backing domestically, although questions about their potency were now a concern upon the realization of the steadfastness of the EEZ countries. Three out of four of them were, until that point, not swayed by U.S. pressure. To put an end to the project would not solely be in the hands of the U.S.
It's time to let go…because key variables are beyond U.S. control.
Round Three: Loopholes, The Deciding Factor?
If the U.S. had hoped that 2019 would be the year for the project's shutdown, such wishful thinking would see a reality check early on. In February, Nord Stream II scored a partial victory that was handed to it by the EU itself in the form of a new deal governing import gas pipelines. The catch was not in the deal itself, which was aimed at ensuring that the principles of EU energy legislation apply to all gas pipelines to and from third countries, but in the loopholes that were created because of it. The intrigue of Denmark had become relevant again and its threats to block the project would now seemingly not matter as the Danish regulatory authority would be denied a decisive say. It would now practically be in the hands of German regulators. However, while it initially seemed favorable to NS2, the pipeline project company would launch a notice of the dispute to the EU as it claimed it was in breach of the Energy Charter Treaty and discriminated against the project, which resulted in successive failed agreements over the next few months. NS2 and the partners involved were determined to put up a fight wherever it arrived.
In May, the leadership of Nord Stream II signaled that it was so confident in the project's completion that it did not even need a "Plan B" against the sanctions. It was also this month that saw further justification efforts from the side of the U.S. for ramping up their implementation, and it would involve Russia's neighbor to the West – Ukraine. Due to the diversion of gas around the country made possible by the project, major U.S. statements about its plans for further sanctions tend to surround official visits to the country. The U.S. Energy Secretary at the time, Rick Perry, during the inauguration of President Vladimir Zelensky, was firm in his assessment that the pipeline will be used to "split eastern European nations away from those of central and western Europe."
The split was very real but not what Rick Perry had in mind. The Visegrád Group, initially solid in opposing the project and creating a united front against it in the European Commission, had seen a divergence of opinion from 2016 when the project was in its early stages and before the wave of successive Russian lobbying efforts. Czechia, Hungary, and Slovakia have diverted or hushed up their positions about the project for various reasons and it had now become, as some describe, an "imaginary unity" against it. Out of these four countries, only Poland has maintained a persistent position.
It's time to let go…because old partners have moved on, losing interest in rallying against it.
In October and November, NS2 scored two major victories. One, by claiming victory in Denmark when the country finally approved the construction of the pipeline in the waters that are part of its economic zone. Two, Germany's parliament effectively allowing the project to "skirt European rules that forbid one entity from the being both the producer and the supplier of natural gas." The nervous U.S. response came in the form of a U.S. Energy Department official stating that "The United States will examine all tools at its disposal regarding the project." One of these tools would arrive in December.
On the 21st, Donald Trump signed a new package of sanctions, part of the National Defense Authorization Act (NDAA) for 2020, that were labeled by the U.S. Ambassador to Germany, Richard Grenell, as being "pro-European." The problem was that Europe, now as clear as ever, had started to see it in a very different light with the German finance minister, Olaf Scholz, reiterating Germany's position by calling it a "serious interference in German and European affairs." Most alarmingly, moreover, was not the European reaction to this round but the Trump administration had now shown a major sign that was the culmination of this failed years-long effort to see its demise. Two anonymous Senior U.S. Administration officials admitted, in a rare concession, that this move was too late to have any effect.
Despite these statements, this new round did complicate the situation for the project with the main contractor of the pipeline, Swiss group Allseas, suspending its operations in light of their announcement. The language of the NDAA targeted "vessels that engaged in pipe-laying at depths of 100 feet or more below sea level for the construction of the Nord Stream 2 pipeline project." As such, the project would have to find alternative contractors and vessels for the remainder of it. To date, it can be regarded as the most convincing move in this chronicle of sanctioning efforts. A nuisance, financially and temporally, but far from project-terminating. Despite this setback, the next year would require something extraordinary in a last attempt to derail the project completely. Could the U.S. find another one of these tools? It was the eleventh hour and the project was 90% complete.
It's time to let go…because, after four years, the U.S. has come to the realization: it's too late.
Round Four: The Present
In light of the situation with Allseas and the suspension of the work of contractors, the year began with Russia's announcement that the country would seek to complete the pipeline without the assistance of these foreign companies. It would simply need a pipe-laying vessel equipped with a dynamic positioning system, additional organizational work, and a permit from Denmark on the use of pipe-laying vessels with an anchor, which would seek to expand on their ability to complete it on their own. The vessel, the Akademik Cherskiy, would be found, but it was months away on the other side of the world docked at Russia's Pacific port of Nakhodka. It was acquired in 2016 as part of a contingency plan should European companies drop out of the project. The issue, however, was that it had no relevant experience conducting such large-scale work and would need months to complete it, delaying the expected completion time to the end of 2020 or even the first quarter of 2021.
In February, Donald Trump's top energy official, Dan Brouillette, dismissed any talk of delay and put forth the most confident U.S. stance on the project yet: the project will not be completed. Citing Russia's "absence of technology," Brouillette was adamant that the current phase was too difficult for Russia to get out of. Especially as a bipartisan group of U.S. Senators, spearheaded by Ted Cruz, was preparing the next round of sanctions that made one question what even there was left to target. It would become known in June that the bill would expand on the scope of the sanctions enacted in December and extend beyond vessel-owners; it would target insurance, tethering-facilities, equipment, and other firms having any involvement in the project. It has been hailed as a "super-sanctions" bill. Another case of being the one. Russia's immediate response was in direct contrast to Brouillette: nothing will stop it from being built. As the chronology reaches the present, three major events have occurred in July and August.
The first being Denmark's green light allowing for less technologically advanced ships to continue laying the pipeline off the coast of Bornholm, which would potentially negate the impact of the sanctions. The need for such an allowance relates to the toxic warfare substances left at the bottom of the Baltic Sea after WWII and thus, because of Denmark's obligations to the Law on the Continental Shelf and under the United Nations Convention on the Law of the Sea (UNCLOS), a permit was needed for pipe-laying vessels with an anchor as these carry a greater element of risk. Russia has one such vessel — the Fortuna. This move expands Gazprom's freedom of choice in vessels for finalizing the construction as these are not affected by the sanctions.
The second, the U.S. House of Representatives passing the NDAA amendment of sanctions, which would still need to be approved by the Senate and the President before becoming law. As the opposing sides claim victory with these events, the war of words has ramped up with the U.S. Secretary of State, Mike Pompeo, threatening the companies involved and telling them to "Get out, or risk the consequences." On the other side, the harshest response has come from the German Eastern Business Association (OAOEV) that has, for the first time, started planning for retaliatory measures and the German Defense Minister, Annegret Kramp-Karrenbauer, calling the latest move as running afoul of international law. In August, a letter was additionally sent by three U.S. senators to the operator of Mukran port, threatening "crushing legal and economic sanctions" if it continues its support for the project, which was harshly responded to by German policymakers. This has, undoubtedly, galvanized a scene of tension as both parties look towards an uncertain future of the transatlantic partnership.
The third, a domestic issue concerning Russian opposition blogger and activist, Alexey Navalny — German allegations of his poisoning with a Novichok-class nerve agent during his journey from Tomsk to Moscow. It would've seemed far-fetched to assume that an internal matter of the Russian Federation would uproot calls to cancel an unrelated project from the side of European and American policymakers, but the year is 2020 and anything can be used as leverage. Merkel was immediately bombarded with pressure to scrap it, but her cabinet has been adamant in their assessment that its completion should not depend on the case of Navalny.
It's time to let go…because it is the right opportunity to save face concerning international law.
Forecast: Observations and Russian Counteractions
160 kilometers remain. A Danish green light. A new round awaiting approval by the Senate and President. Backlash from Europe. An American election. An alleged poisoning. These are the current circumstances of a project that has seen a cliff-hanger of a journey that is ready for its grand finale. As we approach it, several observations can be made about what to expect considering this complex reality and what Russia's availabilities are for effective counteraction.
Nord Stream II Will be Completed Despite a Delay
It has become clear that, due to the amount of time and resources invested in the project and being this close to the finish line, Russia is going to seek to complete it regardless if the new round of sanctions pulls through, be it alone or with the assistance of its European partners. The Danish green light has facilitated this move significantly, however, it is up to the latter to decide on whether to prioritize these deemed lucrative economic gains through making this process even smoother by standing firm and actively counteracting the ongoing sanctioning efforts. Bolstered EU efforts would be an advantage, pragmatically and symbolically.
As Germany grows increasingly displeased with the sanctions and business entities already considering the pursuit of retaliatory measures, it is likely that it will do so. Nevertheless, a delay is expected due to the technological lag of the Akademik Cherskiy and because of the sanctions in December of last year, as has been admitted by the Russian President. This is without factoring in the consequences of the new round that could create a further temporary cessation of activities. The added issue of using the case of Navalny as leverage and as a pressure tool with the intention to scrap it should also be expected from the side of both European and U.S. policymakers. Germany has given mixed signals in this regard, suggesting that it should not be used as a factor in the completion of the pipeline, but has recently pressured Moscow to cooperate in the investigation for the country not to "force it to rethink the project." Regardless, further debate and pressure from this angle can be forecasted.
For Russia, such an effort to complete it continues to be necessary, not only due to the prospective economic gains but as yet another way to reiterate Russia's rejection of unilateralism in international politics. Should Russia succeed, it would further its reputation of maintaining resilience in the face of the long-standing reality of U.S. sanctions and would allow the country to continue the tradition of being a reliable supplier of natural gas to Europe. Anthony Scaramucci, the former White House Director of Communications, described such resilience already in 2017: "I think the sanctions had in some ways an opposite effect because of Russian culture. I think the Russians would eat snow if they had to survive." Furthermore, it would exemplify the failure of current U.S. policy vis-à-vis Russia that would bring it one step closer to realizing that a novel approach is needed.
It's time to let go…because Russian resilience will allow for the project's completion, no matter the cost.
Further Damage to the Transatlantic Relationship
Since the initial fissures first perceived in 2017, the deterioration of relations between the U.S. and the EU has been apparent in connection with the project. If the new round passes both the Senate and President, it is to be expected that Europe will respond with more than just words of disappointment. The effects of this years-long tiptoeing around Europe's reaction to the sanctions are likely to surmount further this year; Germany is now weighing in on countersanctions and so is its wider business community. If these are applied, the ball would be in the American court to respond as it sees appropriate, which will likely become yet another source of contention.
If the EU continues to be ignored in its requests to discuss the issue as allies and U.S. unilateralism continues, the latter may damage its perceived role on the European continent. As the EU expresses its intention to pursue a path of sovereignty and freedom of choice in international trade, by impeding and dictating this want, it treats the former as under-valued and incapable of discerning what is in their best interest. It does not show signs of a healthy alliance or relationship. Should Europe succumb to this pressure, as a matter of principle concerning its multilateral agreements with the U.S., it will set a precedent of continued interference and would demonstrate a complete lack of sovereignty.
For Russia, this entails another scenario of strongly condemning this new round of sanctions as it has done throughout by shattering the link of being a political, rather than an economic, project. Europe, for the most part, is aware of this distinction, however, the focus should be on American policymakers, conveying this message through all possible channels.
U.S. Election Unlikely to Have an Impact on Project Completion
November 3 is fast approaching, and the American domestic situation remains tense and unpredictable. The two front-runners, Donald Trump and Joe Biden, would be welcomed in attempts to settle the issue of sanctions against the project. However, judging by their previous actions, the former evidently having more to judge from, it is unlikely that Election Day will radically transform the overarching U.S. position vis-à-vis the project.
Joe Biden's critical remarks from the onset as Vice President, right before Trump's election, demonstrate that the Democratic Party would've likely pursued, at least, a similar path. This is more notably evidenced by the mostly bipartisan support of the bills introduced in this years-long process, which is a rare occurrence in the present polarized climate. What is different this time is that Joe Biden is running for President and has been escalating a hostile campaign against Russia in the process. Whether this will convert into a more unbending and obstinate stance on the issue of NS2 can be drawn upon his vital role and previous history of convincing Europe to institute a sanctions regime against Russia — a likely scenario of continuation.
In the event of a Trump re-election, we can simply extrapolate the administration's actions over these last four years. That is unless Trump can use his second term to pursue the improved Russo-American relations he initially had pursued with Russiagate now losing its appeal. With this freedom to maneuver, dropping sanctions against NS2 can potentially be used as a bargaining chip.
For Russia, the crux of the issue lies in the bipartisan support for the sanctions. Russia should adhere to its current strategic plans and not rely on a favorable outcome in the election for their removal. Even so, the election period itself is unlikely to bring any sharp-pointed tools with the potential to terminate the project, as the result in November will occur at a time when Nord Stream II is projected to be completed. It will be too late, and a "kill-switch" can, therefore, only be found in the actions of the present, which are currently en route to the Senate.
An ideal scenario would entail a tripartite summit involving Russia, USA, and Europe to find a solution to the issue — a push towards an entente. Given the current complexity of affairs, however, it would require a strong willingness from all parties involved, a willingness that has been absent from the American side.
From our partner RIAC
The U.S. Oil Ambitions Threaten Economy and Sovereignty of Syria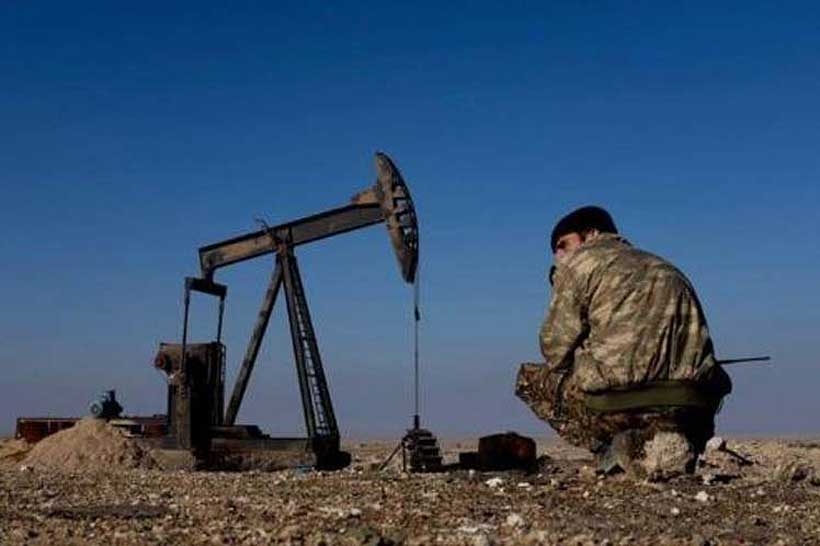 From the very beginning an open U.S. intervention in the Syrian conflict caused heated discussions in the world community concerning legality of activities of the White House in Syria. Many political experts and officials repeatedly spread the opinion that the U.S. military presence in Syria has no legal basis, despite the participation of the U.S.-led International coalition in the fight against ISIS.
The particular interest in legality of the U.S. presence in Syria is caused by its undisguised concern for extraction of Syrian oil, which fields had come under control of pro-American Kurdish groups after military operations. Moreover, economic reasons for U.S. forces participation in the Syrian conflict have been personally announced by Donald Trump during one of his press conferences. And all this was after a long time since the official announcement of a clear victory over ISIS in Syria.
According to official statistics reflecting the Syrian economy, it is possible to see how harmful a long-term war with the terrorist organizations and intervention of foreign countries was for Damascus. For example, the oil industry had been playing a very important role in budgeting Syria and average oil production had been 385 thousand barrels per day. At this moment, as a result of the conflict and the economic crisis in conjunction with assignment of the largest oil fields by the U.S. forces in the Eastern Syria the oil production index fell 24 times, and the total damage to the Syrian economy amounted to 400 billion U.S. dollars. According to the Syrian government advisory council, the oil industry of the country will be able to reach the level of 2011 not earlier than in 5 years at best.
It should be especially noted the recent agreement of the American oil company "Delta Crescent Energy" with Kurdish-led Autonomous Administration of Northeast Syria to develop and modernize existing oil fields. At the same time it is really hard to know something about this company; it has no markets, own oil refineries and even a website. And the fact that it was founded by the former American official only strengthens an ordinary opinion about close ties between "Delta Crescent Energy" and the U.S. Ministry of Defense.
Not only does this agreement indirectly confirms the White House's concern for preserving the military contingent in Syria, it also poses a serious threat to the sovereignty of the Arab state and its integrity. Having relied on the Kurdish administration, Washington will create preconditions for an independence of Kurds from the rest of Syria that will increase existing tensions between the largest ethnic groups of Syria. Thus, the U.S. by supporting Kurds got an allied regional formation that protects the oilfields.
The U.S. policy in the Middle East is successful if we estimate it from the side of oil companies' administrations close to the White House. However, from the point of view of those countries, where Washington interfered in the pursuit of crude oil, suffer huge economic losses along with damage to their state integrity. The Syrian economy is seriously harmed by the ongoing conflict and Western sanctions. And such aggressive policy of the United States is only worsening a humanitarian disaster in Syria.
The Rise of Targeted Sanctions Towards International Energy Companies & Collateral Effects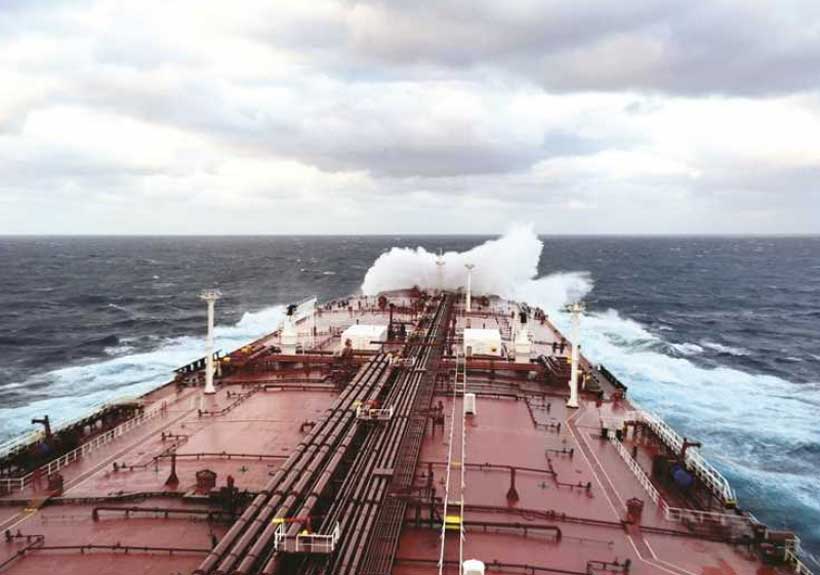 International sanctions are becoming a major foreign policy tool against state-owned oil & gas companies in jurisdictions like Russia and Venezuela that were not used to this type of measure against its economic interest. Until a few years ago, companies like Rosneft Oil Company and Petróleos de Venezuela, S.A. (PDVSA), easily accessed the international financial markets with multibillion global bond emissions and international financings that were extremely attractive to major investment banks.
The first type of applicable sanctions laws are "primary" sanctions, which are traditional U.S. sanctions, and apply only to prohibited transactions with a U.S. nexus. The second type of applicable sanctions laws are "secondary" sanctions, which apply to transactions that are entirely outside of the jurisdiction of the U.S. but seek to sanction specific types of conduct that the U.S. deems particularly contrary to U.S. policy.
In other words, while the U.S. Department of the Treasury's Office of Foreign Assets Control (OFAC) generally limits its jurisdiction to U.S. persons, in some instances the national security imperative is so great the OFAC will decide to use secondary sanctions even when there is no U.S. person involved at all, such as targeted sanctions against oil tankers delivering PDVSA's crude oil.
The sophistication of the sanctions regime is reaching new levels, specifically within the Oil & Gas sector. Notably, OFAC is targeting all types of actions that are currently seeking to circumvent its sanctions regime, with broader consequences to the targeted companies and persons.
The Rosneft & PDVSA Case
Rosneft, PDVSA, and international companies delivering crude oil have been targeted by OFAC. More than 25 oil tankers and 17 shipping companies that were selling crude oil for PDVSA have been sanctioned. This new trend of OFAC sanctions began in April 2019, when 4 shipping companies and 10 ships related to oil trading with PDVSA were targeted.
In February 2020, Rosneft Trading, S.A., and its President Didier Casimiro were subject to OFAC sanctions for the trading of Venezuelan oil. The U.S. Department of the Treasury determined that 80% of the oil tankers used by PDVSA to export oil were from Rosneft. As a result of the sanctions, some crude oil deliveries by Rosneft to China were rejected by potential buyers.
Afterward, in March 2020, TNK Trading international S.A. (TTI), a subsidiary of Rosneft, was targeted by OFAC for replacing Rosneft Trading, S.A. trading operations with PDVSA in order to evade OFAC sanctions. In January 2020, 14 million barrels of crude oil were purchased by TTI from PDVSA. Rosneft stated that the trades were repayments arising out of a $6.5 billion loan to PDVSA with $800 still outstanding by the third quarter of 2019.
PDVSA's Access to International Financial Markets
After billions of dollars borrowed from major investment banks and global bond emissions, PDVSA's access to international financial markets was severely affected by its OFAC designation in January 2019.
Effectively, this meant that PDVSA assets under U.S jurisdiction were blocked, OFAC also prohibited all of PDVSA's related transactions within U.S. jurisdiction, unless otherwise licensed, authorized, or under the scope of the SDN designation. U.S. companies like Chevron, Schlumberger, Baker Hughes, and Weatherford operating in Venezuela requested general licenses to OFAC in order to keep its operations on going with PDVSA.
Bypassing the Sanctions Regime
Iran, Mexico, individuals, and companies have been trying to bypass the OFAC sanctions regime. In May 2020, the U.S. Department of State, OFAC, and the U.S. Coast Guard issued an advisory to international shipping companies to be aware of tactics to evade sanctions like ship-to-ship transfers and by not using the mandatory tracking devices. Such techniques were implemented in crude oil, refined petroleum, and petrochemicals deliveries between Iran and Venezuela.
In Mexico based individuals and entities that were part of a PDVSA sanctions scheme to bypass sanctions were targeted in June 2020. OFAC SDN Alex Nain Moran (Saab) and associates, were evading U.S. Sanctions by doing "oil for food" schemes to sell Venezuelan crude oil. The Mexico based companies, brokered the re-sale of over 30 million barrels of PDVSA's crude oil by largely replicating Rosneft Trading's operations and Asian buyers, which did not result in food deliveries to Venezuela according to OFAC.
Saab, last year was charged with money laundering in connection with a bribery scheme by the U.S. Department of Justice (DOJ). The DOJ stated in the indictment that Saab violated the Foreign Corrupt Practices Act (FCPA) by paying bribes to Venezuelan government officials in order to access the controlled exchange rate by the Venezuelan government, with import documents for goods and materials that were false and fraudulent and that were never imported into Venezuela.
Moreover, the DOJ alleges that $350 million of bribe payments were transferred through bank accounts located in the Southern District of Florida and then to overseas accounts owned or controlled by Saab. To date, Saab is undergoing an extradition process in Cape Verde to the U.S. in relation to this indictment.
Collateral Effects of the Sanctions Regime
Different collateral effects of the sanctions regime have affected the operations of global oil & gas companies. PDVSA lost three oil supertankers to PetroChina Co Ltd, OFAC sanctions left the ships without insurance, since the insurance companies did not want to be subject to sanctions, this led to the bankruptcy of the joint venture between PDVSA and PetroChina.
The joint venture was created in order to export PDVSA's oil to China, and other markets. Protection & Indemnity (P&I) insurance for vessels is mandatory pursuant to Singapore law, without the P&I the oil tankers are not able to navigate.
On the other hand, Rosneft announced the sale of its Venezuelan assets to a company 100% owned by the Russian Government, it also terminated all its operations in Venezuela. The selling of the assets is a way to protect Rosneft from current and future sanctions targeted against PDVSA.
The latest escalation to enforce OFAC sanctions is the U.S. seizure of four Iranian fuel tankers heading for Venezuela. A civil forfeiture complaint alleged that a businessman of the Iranian Revolutionary Guard Corps, designated by the U.S. as a foreign terrorist organization, arranged the fuel sale.
U.S. officials threatened the ship owners, insurers, and the captain of the four Iranian fuel tankers with targeted sanctions to force them to hand over the cargo. As a result, a total of 1.116 million barrels of petroleum are now in U.S. custody, and the websites of the Iranian companies accused of shipping fuel to Venezuela were seized by the DOJ.
Conclusion
The Trump administration has been stepping up the pressure with targeted sanctions and other measures on Venezuela to comply with sanctions against international oil companies like PDVSA, Rosneft, ship owners, and any other entity or person dealing with PDVSA's crude oil.
Across the Atlantic, E.U. sanctions have proven to be far less aggressive and targeted, with less notable enforcement proceedings against E.U sanctions violations, and with no direct sanctions against PDVSA or towards oil tankers delivering Venezuelan oil.
The collateral effect of targeted U.S. sanctions designation encompasses far-reaching implications since foreign companies must withdraw their business with the sanctioned target or they could also be barred from accessing the U.S. financial system and economy. Material assistance and any transaction with a company sanctioned by the U.S. could be seen by OFAC has assistance in order to bypass the sanctions regime which is the case of the targeted sanctions against Rosneft.
Lifting of OFAC sanctions is possible, targeted oil tankers subject to PDVSA's sanctions have been delisted when the companies have agreed to expand its risk-based sanctions compliance programs based on the OFAC public guidance model. Moreover, the companies have also pledged to terminate participation in the oil sector of the Venezuelan economy so long as the Maduro government remains in power.
Thus, due to the complexity and ramifications of the U.S. sanctions regime against energy companies like PDVSA and Rosneft, global financial institutions, energy companies, and service providers should implement strong compliance programs to prevent targeted sanctions by OFAC.