Ending the vicious cycle in Syria's ongoing catastrophe
Conflict in Syria is now in its fifth year and has become the world's largest humanitarian crisis after the Second World War.
A European Commission report shows 12.2 million in need of assistance inside the country and the United Nations Office for the Coordination of Humanitarian Affairs (UNOCHA) reports of around 7.6 million of internal displaced persons (IDPs). Based on United Nations High Commissioner for Refugees (UNHCR) more than 4 million left the country and fled to Lebanon, Jordan, Turkey, Iraq, Egypt, and North Africa and further into Europe.
The international crisis group report New approach in Southern Syria emphasized status quo approaches is disastrous with hundreds of Syrians continue to be killed each week in addition to more than 200.000 already dead in the conflict. The civil war has a capacity of overspill into a greater neighborhood with increasing radicalism and extreme groups gaining support.
As the International Crisis Group wrote about the Syrian opposition being highly fluid and the membership, alliances and the ideology are prone to shift which makes categorizing the groups tricky for outside analysts, policymakers and even rebels themselves. A distinction can be made between thawari (revolutionary) and Salafi-jihadi groups. Thawri groups define their political agenda within Syria's border and seek international support and identify explicitly with the "Syrian revolution". Their platforms range from non-ideological to Salafi Islamist. Estimation of number of rebels fighting in Syria against Assad's regime is between 75.000 and 115.000. Lack of financing, organizing and chronic failure of mainstream rebel forces to fight effectively and work together has led many foreign fighters on the side of fighting for radical and more extremist groups. Recruiting is enabled because of bad organization which gains no international support. There is much confusion to describe numerous different groups fighting in Syria because of similar or different agendas, shifting support and coalitions. Some groups have realized the lack of cooperation since we have seen the consolidation of a thawari coalition where more than 49 factions joined to form the Southern Front.
The Salafi-jihad groups reject borders of Syria and they mention Levantine jihad. The groups embrace an international agenda and aim to overthrow the Assad's and entire nation-state regime. They do not cooperate with Western and regional states as thawri groups. The Salafi-jihad category includes the Islamic State (IS), Jabhat al-Nusra and al-Qaeda . IS is based on Syrian activists composed mainly of foreign fighters. To make things worse, those mentioned group sometimes cooperate in specific actions, but they and others have also fought each other. Civil war has seen many Islamists and more moderate rebel group attacking IS across the country. Free Syrian Army, Jabahat al-Nusra and Islamic state are names of the groups that most of the foreign fighters have joined so far. Richard Barre and the Soufan group have in essay Foreign fighters in Syria from 2014 wrote that over 12.000 foreign fighters have gone to Syria only in three years and they come from 81 different countries in the world. In his opinion the Syrian war is likely to be an incubator for a new generation of terrorist and it may once pose a significant global threat.
Map of active groups in Syria from September 2015
Source: Institute for United Conflict Analysts
The regime has seen great setbacks in the south and lost significant ground during the first half of 2015 to a coalition of thawri and Salafi-jihadi rebels and to IS in central Syria. Governmental forces are faced with the steady erosion of combat capacity. The regime dependence upon Teheran is growing and different priorities can be seen from Syrian government and Iran. The combat role of Hezbollah, Iranian Revolutionary Guard Corps (IRCG) personnel and pro-Iran Shiite militias is expanding. Israelis fear about Iran and Hezbollah setting up a front against them in Syria is growing. Assad and its military exploit their greater advantage – air power. On the government side National Defence Force consists of Syria's minority communities, gunmen of a Lebanese Shiite militant group of Hezbollah which underlines the sectarian aspect of the conflict. Many international actors are involved in the conflict direct, indirect or as proxy actors. Iran backed Shiites, which are fighting Sunnis that are supported by Gulf Arabs.
Important international actor involved in the conflict is also Russia, which significantly increased its military support for President Assad's government with equipment and air strikes. Official stance has been they are fighting against the Islamic State but many critics have been heard, they are attacking vital interest points only to help Assad's regime regain loss of the territory and control. On the other side, we have a United States and its support for rebel forces that are fighting against Bashar al-Assad, ISIS and other terrorist groups. Turkey is on the USA side with the support of Western European countries and Saudi Arabia backing.
Many reasons make, it is impossible to draw a strict line among many various groups and factions fighting in Syria. The number of groups is vast and many are decentralized and fighting only on concrete territory. With international community being involved in the Syrian civil war, many international agendas, goals and interest are being present on the ground that has been bleeding for about five years and that has left behind destruction and many lost lives. It is obvious the longer the war ranges the greater will be the consequences.
Saudi Arabia steps up effort to replace UAE and Qatar as go-to regional hub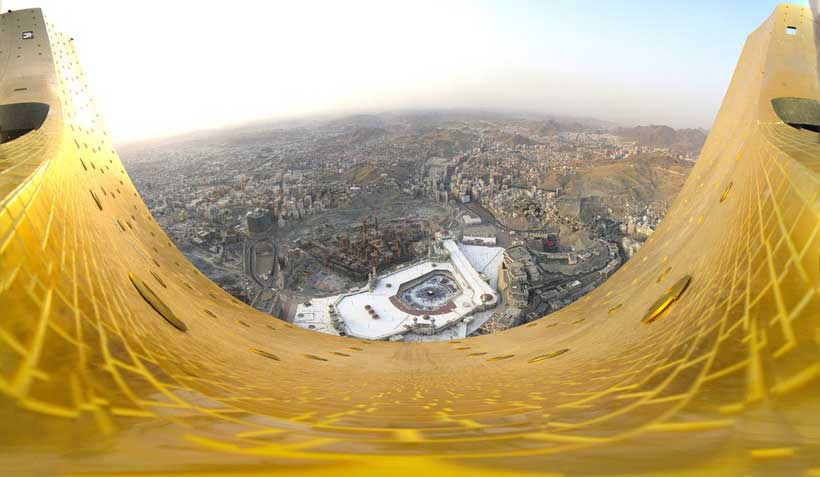 Saudi Arabia has stepped up efforts to outflank the United Arab Emirates and Qatar as the Gulf's commercial, cultural, and/or geostrategic hub.
The kingdom has recently expanded its challenge to the smaller Gulf states by seeking to position Saudi Arabia as the region's foremost sport destination once Qatar has had its moment in the sun with the 2022 World Cup as well as secure a stake in the management of regional ports and terminals dominated so far by the UAE and to a lesser extent Qatar.
Saudi Arabia kicked off its effort to cement its position as the region's behemoth with an announcement in February that it would cease doing business by 2024 with international companies whose regional headquarters were not based in the kingdom.
With the UAE ranking 16 on the World Bank's 2020 Ease of Doing Business Index as opposed to Saudi Arabia at number 62, freewheeling Dubai has long been international business's preferred regional headquarters.
The Saudi move "clearly targets the UAE" and "challenges the status of Dubai," said a UAE-based banker.
A latecomer to the port control game which is dominated by Dubai's DP World that operates 82 marine and inland terminals in more than 40 countries, including Djibouti, Somaliland, Saudi Arabia, Egypt, Turkey and Cyprus, the kingdom's expansion into port and terminal management appears to be less driven by geostrategic considerations.
Instead, Saudi Arabia's Red Sea Gateway Terminal (RSGT), backed by the Public Investment Fund (PIF), the kingdom's sovereign wealth fund, said it was targeting ports that would service vital Saudi imports such as those related to food security.
PIF and China's Cosco Shipping Ports each bought a 20 per cent stake in RSGT in January.
The Chinese investment fits into China's larger Belt and Road-strategy that involves the acquisition regionally of stakes in ports and terminals in Saudi Arabia, Sudan, Oman, and Djibouti, where China has a military base.
RSGT Chief Executive Officer Jens Floe said the company planned to invest in at least three international ports in the next five years. He said each investment would be up to US$500 million.
"We have a focus on ports in Sudan and Egypt. They weren't picked for that reason, but they happen to be significant countries for Saudi Arabia's food security strategy," Mr. Floe said.
Saudi Arabia's increased focus on sports, including a potential bid for the hosting of the 2030 World Cup serves multiple goals: It offers Saudi youth who account for more than half of the kingdom's population a leisure and entertainment opportunity, it boosts Crown Prince Mohamed bin Salman's burgeoning development of a leisure and entertainment industry, potentially allows Saudi Arabia to polish its image tarnished by human rights abuse, including the 2018 killing of Saudi journalist Jamal Khashoggi, and challenges Qatar's position as the face of Middle Eastern sports.
A recent report by Grant Liberty, a London-based human rights group that focuses on Saudi Arabia and China, estimated that the kingdom has so far invested in US$1.5 billion in the hosting of multiple sporting events, including the final matches of Italy and Spain's top soccer leagues; Formula One; boxing, wrestling and snooker matches; and golf tournaments. Qatar is so far the Middle East's leader in the hosting of sporting events followed by the UAE.
Grant Liberty said that further bids for sporting events worth US$800 million had failed. This did not include an unsuccessful US$600 million offer to replace Qatar's beIN tv sports network as the Middle Eastern broadcaster of European soccer body UEFA's Champions League.
Saudi Arabia reportedly continues to ban beIN from broadcasting in the kingdom despite the lifting in January of 3.5 year-long Saudi-UAE-led diplomatic and economic boycott of Qatar.
Prince Mohammed's Vision 2030 plan to diversify and streamline the Saudi economy and ween it off dependency on oil exports "has set the creation of professional sports and a sports industry as one of its goals… The kingdom is proud to host and support various athletic and sporting events which not only introduce Saudis to new sports and renowned international athletes but also showcase the kingdom's landmarks and the welcoming nature of its people to the world," said Fahad Nazer, spokesperson for the Saudi Arabian embassy in Washington.
The increased focus on sports comes as the kingdom appears to be backing away from its intention to reduce the centrality of energy exports for its economy.
Energy minister Prince Abdulaziz bin Salman, Prince Mohammed's brother, recently ridiculed an International Energy Agency (IEA) report that "there is no need for investment in new fossil fuel supply" as "the sequel of the La La Land movie." The minister went on to ask, "Why should I take (the report) seriously?"
Putting its money where its mouth is, Saudi Arabia intends to increase its oil production capacity from 12 million to more than 13 million barrels a day on the assumption that global efforts to replace fossil fuel with cleaner energy sources will spark sharp reductions in US and Russian production.
The kingdom's operating assumption is that demand in Asia for fossil fuels will continue to rise even if it drops in the West. Other Gulf producers, including the UAE and Qatar, are following a similar strategy.
"Saudi Arabia is no longer an oil country, it's an energy-producing country … a very competitive energy country. We are low cost in producing oil, low cost in producing gas, and low cost in producing renewables and will definitely be the least-cost producer of hydrogen," Prince Abdulaziz said.
He appeared to be suggesting that the kingdom's doubling down on oil was part of strategy that aims to ensure that Saudi Arabia is a player in all conventional and non-conventional aspects of energy. By implication, Prince Abdulaziz was saying that diversification was likely to broaden the kingdom's energy offering rather than significantly reduce its dependence on energy exports.
"Sports, entertainment, tourism and mining alongside other industries envisioned in Vision 2030 are valuable expansions of the Saudi economy that serve multiple economic and non-economic purposes," " said a Saudi analyst. "It's becoming evident, however, that energy is likely to remain the real name of the game."
Iranians Will Boycott Iran Election Farce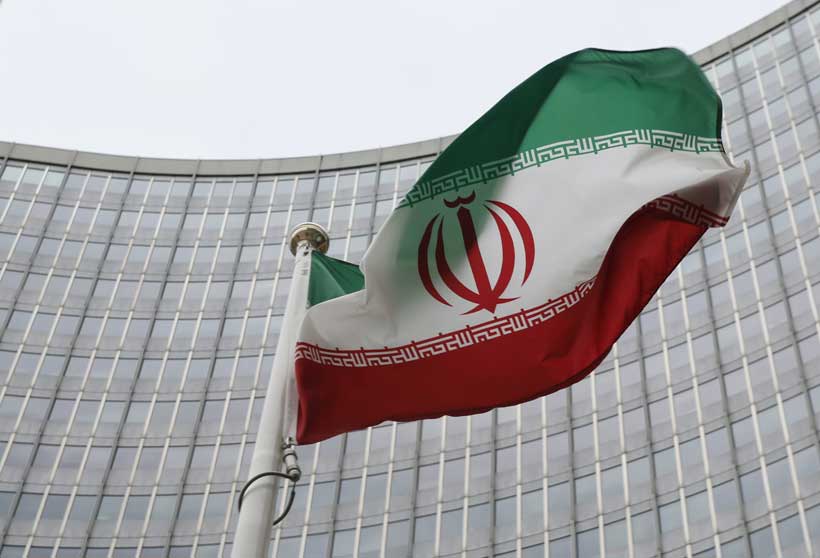 Iran and elections have not been two synonymous terms. A regime whose constitution is based on absolute rule of someone who is considered to be God's representative on earth, highest religious authority, morality guide, absolute ruler, and in one word Big Brother (or Vali Faqih), would hardly qualify for a democracy or a place where free or fair elections are held. But when you are God's rep on earth you are free to invent your own meanings for words such as democracy, elections, justice, and human rights. It comes with the title. And everyone knows the fallacy of "presidential elections" in Iran. Most of all, the Iranian public know it as they have come to call for an almost unanimous boycott of the sham elections.
The boycott movement in Iran is widespread, encompassing almost all social and political strata of Iranian society, even some factions of the regime who have now decided it is time to jump ship. Most notably, remnants of what was euphemistically called the Reformist camp in Iran, have now decided to stay away from the phony polls. Even "hardline" former president Mahmoud Ahmadinejad realizes the extent of the regime's woes and has promised that he will not be voting after being duly disqualified again from participating by supreme leader's Guardian Council.
So after 42 years of launching a reformist-hardliner charade to play on the West's naivety, Khamenei's regime is now forced to present its one and true face to the world: Ebrahim Raisi, son of the Khomeinist ideology, prosecutor, interrogator, torturer, death commission judge, perpetrator of the 1988 massacre of political prisoners, chief inquisitionist, and favorite of Ali Khamenei.
What is historic and different about this presidential "election" in Iran is precisely what is not different about it. It took the world 42 years to cajole Iran's medieval regime to step into modernity, change its behavior, embrace universal human rights and democratic governance, and treat its people and its neighbors with respect. What is shocking is that this whole process is now back at square one with Ebrahim Raisi, a proven mass murderer who boasts of his murder spree in 1988, potentially being appointed as president.
With Iran's regime pushing the envelope in launching proxy wars on the United States in Iraq, on Saudi Arabia in Yemen, and on Israel in Gaza and Lebanon, and with a horrendous human rights record that is increasingly getting worse domestically, what is the international community, especially the West, going to do? What is Norway's role in dealing with this crisis and simmering crises to come out of this situation?
Europe has for decades based its foreign policy on international cooperation and the peaceful settlement of disputes, and the promotion of human rights and democratic principles. The International community must take the lead in bringing Ebrahim Raisi to an international court to account for the massacre he so boastfully participated in 1988 and all his other crimes he has committed to this day.
There are many Iranian refugees who have escaped the hell that the mullahs have created in their beautiful homeland and who yearn to one day remake Iran in the image of a democratic country that honors human rights. These members of the millions-strong Iranian Diaspora overwhelmingly support the boycott of the sham election in Iran, and support ordinary Iranians who today post on social media platforms videos of the Mothers of Aban (mothers of protesters killed by regime security forces during the November 2019 uprising) saying, "Our vote is for this regime's overthrow." Finally, after 42 years, the forbidden word of overthrow is ubiquitous on Iranian streets with slogans adorning walls calling for a new era and the fall of this regime.
Europe should stand with the Iranian Resistance and people to call for democracy and human rights in Iran and it should lead calls for accountability for all regime leaders, including Ebrahim Raisi, and an end to a culture of impunity for Iran's criminal rulers.
Powershift in Knesset: A Paradigm of Israel's Political Instability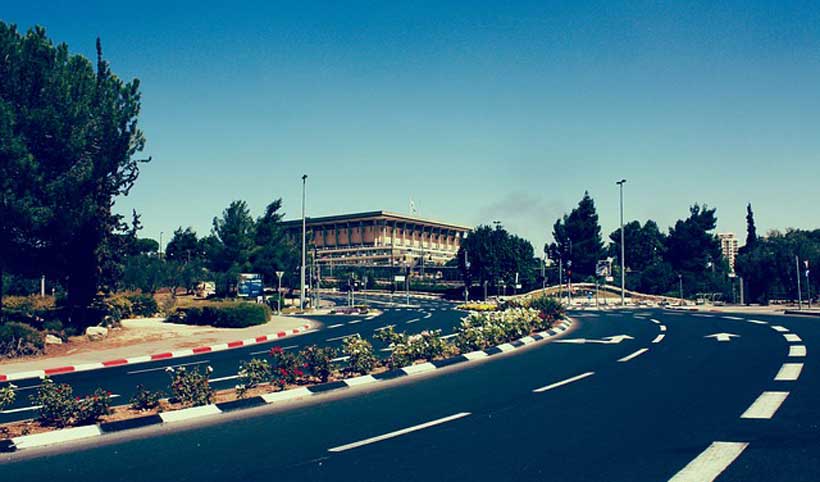 The dynamics of the Middle East are changing faster than anyone ever expected. For instance, no sage mind ever expected Iran to undergo a series of talks with the US and European nations to negotiate sanctions and curb its nuclear potential. And certainly, no political pundit could have predicted a normalization of diplomacy between Israel and a handful of Arab countries. The shocker apparently doesn't end there. The recent shift in Israeli politics is a historic turnaround; a peculiar outcome of the 11-day clash. To probe, early June, a pack of eight opposition parties reached a coalition agreement to establish Israel's 36th government and oust Benjamin Netanyahu, Israel's longest-serving prime minister. While the political impasse has partly subsided, neither the 12-year prime minister is feeble nor is the fragile opposition strong enough to uphold an equilibrium.
Mr. Netanyahu currently serves as the caretaker prime minister of Israel. While the charges of corruption inhibited his drive in the office, he was responsible to bring notable achievements for Israel in the global diplomatic missions. Mr. Netanyahu, since assuming office in 2009, has bagged several diplomatic victories; primarily in reference to the long-standing conflict with Palestine and by extension, the Arab world. He managed to persuade former US President Donald J. Trump to shift the American embassy from Tel Aviv to the contentious city of Jerusalem. Furthermore, he managed to strike off the Palestinian mission in Washington whilst gaining success in severing US from the nuclear agreement with Iran. To the right-wing political gurus, Mr. Netanyahu stood as a symbolic figure to project the aspirations of the entire rightest fraction.
However, the pegs turned when Mr. Netanyahu refused to leave the office while facing a corruption trial. What he deemed as a 'Backdoor Coup Attempt' was rather criticized by his own base as a ruse of denial. By denying the charges and desecrating the judges hearing his case, Mr. Netanyahu started to undercut the supremacy of law. While he still had enough support to float above water, he lost the whelming support of the rightest faction which resulted in the most unstable government and four inconclusive elections in the past two years.
While Mr. Netanyahu was given the baton earlier by President Reuven Rivlin, he failed to convince his bedfellow politicians to join the rightest agenda. Moreover, Mr. Netanyahu probably hoped to regain support by inciting a head-on collision with the Palestinians. The scheme backfired as along with the collapse of the Israeli-Palestinian peace process, the tremors overtook Israel's own Arab-Jewish cities resulting in mass chaos. The burning of Mosques and local Synagogues was hardly the expectation. Thus, both the raucous sentiment pervading the streets of Israel as well as the unstable nature of the Netanyahu-government led the rightest parties to switch sides.
As Mr. Netanyahu failed to convince a coalition government, the task was handed to Mr. Yair Lapid, a centrist politician. While the ideologies conflicted in the coalition he tried to forge, his counterparts, much like him, preferred to sideline the disputes in favor of dethroning Netanyahu. Mr. Lapid joined hands with a pool of political ideologies, the odd one being the conservative Yamina party led by the veteran politician, Mr. Naftali Bennett. While Mr. Lapid has been a standard-bearer for secular Israelis, Mr. Bennett has been a stout nationalist, being the standard-bearer for the rightest strata. To add oil to the fire, the 8-party coalition also includes an Arab Islamist party, Raam. A major conflict of beliefs and motivations.
Although the coalition has agreed to focus on technocratic issues and compromise on the ideological facets, for the time being, both the rightest and the leftish parties would be under scrutiny to justify the actions of the coalition as a whole. Mr. Bennett would be enquired about his take on the annexation of occupied West Bank, an agenda vocalized by him during his alliance with Mr. Netanyahu. However, as much as he opposes the legitimacy of the Palestinian state, he would have to dim his narrative to avoid a fissure in the already fragile coalition. Similarly, while the first independent Arab group is likely to assume decision-making in the government for the first time, the mere idea of infuriating Mr. Bennett strikes off any hope of representation and voice of the Arabs in Israel.
Now Mr. Netanyahu faces a choice to defer the imminent vote of confidence in Knesset whilst actively persuading the rightest politicians to abandon the coalition camp. His drive has already picked momentum as he recently deemed the election as the 'Biggest Fraud in the History of Israeli Politics'. Furthermore, he warned the conservatives of a forthcoming leftist regime, taking a hit on Naftali colluding with a wide array of leftist ideologies. The coalition is indeed fragile, yet survival of coalition would put an end to Netanyahu and his legacy while putting Naftali and then Lapid in the office. However, the irony of the situation is quite obvious – a move from one rightest to the other. A move from one unstable government to a lasting political instability in Israel.