Shakespeare's Cry in autumn (Part 1)
I am a martyr. My blood twitching in my flesh, every bone, platelet and cell. I know my voice now. It is a claw. It will not let go of anything bright and illuminating. Anything that has a glare.
I understand the identity, the psychological framework of the depressed now. Let me explain it to you like this. Let me tell you of the bitter truths that I cannot escape from in my life. A man who is envious as other men who are envious of him. I am that man. I hate them just as they hate me. We may drink together but that is where the story ends. I am a latecomer. I must still learn the rules of engagement. I want to tell them that I am a fraud. I want to tell them that I am a phony but then I heard the laughter after A Midsummer Night's Dream and I felt elated. They were laughing with me all the way. The throat is all that it is. Blue sky is found yonder. Blue sky is found in the throat.
Sometimes I am that blue sky. It swallows me whole. It swallows my mental faculties' whole. Its melancholia. There is a certain kind of terror that I have of falling, of failure, of never being able to fall in love with the female protagonist in a play again or find a muse. I think it has much to do with the weather this time of year. Perhaps that is why I find it so difficult to write. The roads are muddy. My boots are muddy. All I can feel is despair and hardship. You are my asset. You are my flame. That is what I call my intellect. That is what I call you. A woman goes by many names by her beloved. Oh, I feel so hopeless now that I wish I were back in your arms. Your breath is like a sphere, an atmosphere, a God particle and it completes me. You are my infinite landscape. You are my infinite swell. I have the body of a man but the hands of a poet. Sensitive hands. I have the swagger of a man and the eyes of a hopeless romantic.
Except when people want entertainment then they know who I am. At this very moment, I am contemplating the entire life of thaw, loss with its gut symmetries, the psychological and physiological fissures of the female protagonists in my plays. I have found a name for my hero. I think I will call him Romeo. Romeo, Romeo where art thou Romeo. Everything inspires me. I took a walk today. I watched the current in the river, mud on my boots, my coat hardly keeping me warm (but I had to get out) and lost myself in the pleasure of looking at it. There was something almost lyrical about it. The waves beat to their own drum and I took this portrait with me to my room, sat down at my desk, and began to write in earnest about life, the fire, thinking of you, love. I try not to think about insanity too much because when it comes it comes in waves. Lest it cross the threshold, I will turn into a shroud.
Now we would not want that to happen. I am happy if you are happy dearest. If you are sad then I am sad. I try not to cry too much. One day the millennial couples will call it a long distance relationship. Writers have three identities. One is always in the past, the other the present and the identity that is the most ongoing is the one that is born in the future. That one paralyses you in your waking moments. You can dream about your past. Your subconscious has an ongoing hold over you on that. I am better than sane, love. I am ecstatic. I am elated that you love me and that I love you. I think about every woman who is exploited on the streets of London, another born into aristocracy becomes a socialite and is forever throwing parties for her friends. For every woman who has ice in her lungs, glaciers in her eyes there is another with warmth in her eyes.
For every woman who is unmarried at the age of thirty another is a wife and a mother. Does not every woman want a cottage with a garden? Does she not want to serve fish pie to her husband? Go on trips with her children to the sea. Honeymoon in Brighton. Then there is the woman who is an innocent fool. I do not know how many bright women there are in the world today. I only know that perhaps you are the last remaining one of your kind. Do men really want an educated wife? A woman who is more of an intellectual than he is? I know our friendship matters to you just as much as our love does. Try not to remember the sad things. Know this. That you were pursued. In case I have never said this before I write to educate people. It should be written on my tombstone. William Shakespeare wrote to educate people.
Your hair falls across your face and I brush it away carelessly but with love. Always with love because I am your beloved. When we first met we were strangers but are people who fall in love with each at first sight ever strangers, is there nothing familiar perhaps about the arch of your back, your hands, a young girl's bones, place, pace, time, judgement because do not the two people in question who have fallen for each other judge each other. Without you, I am in the desert and behind the sounds of silence there, you will find my intellect and my psyche. Love fills me with terror. It blends in with the dark waters in the rivers of London where drowning visitors and cats with their kittens have met their fate. I know I have everything to lose if I lost you to children and death. Staring down at you from an immense height fills me with terror.
You continue with your work as if nothing has changed in the world. Fists, violence are undreamt up but not you. You are a bird that plummets before beating its wings magically and being elevated to glory. All I have is your ghost alongside me in London. Your language has a body and I must translate it, dismantle it, and reassemble it into almosts. Sometimes all I know of the world is agony. I am a friend from England. In autumn, my lungs can freeze to death in this box of a room I stomp my boots on the floor. Giving, living, hoping is like the morning light. It reserves judgement. I love you. There I said it. I love you. You are mine to behold and adore. I look at every line on your face with a desperate curiosity. You can call me sentimental. I call it anticipatory nostalgia. There I said it and now I can never take it back again.
There are two kinds of lovers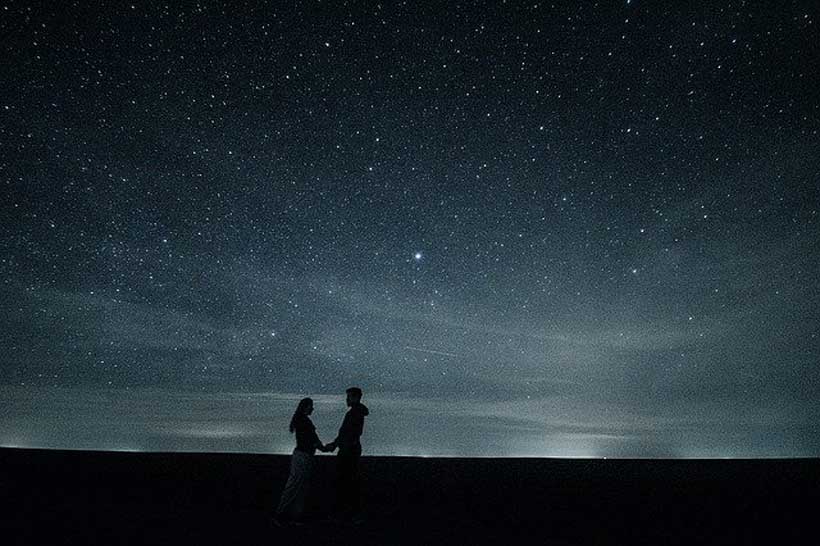 Before 39
I think of my wife Diana. Diana the paramedic with the reading hands, the quiet smile that plays on her lips while she eats my spaghetti.
I am standing on my flat's balcony. Barefoot, her dark hair loose she hands me a cup of coffee, kisses my cheek, and asks me what I want to eat for supper. There's birdsong. I look at the gardens of the ground floor flats. They stay with me like a page in a J.M. Coetzee novel. I think of campfires burning in the dark, telling ghost stories at Scout meetings, Khayalitsha burning, the children who lost their lives in that fire. I think of iron faces, winter news in the outline of this, as I read the newspaper. There's nothing as beautiful as the woman in the photograph who is the bride of high summer days. That woman is Dawn, my mother. I think of Port Alfred, my father at the wheel of the car, I am fighting with my brother. We don't speak. The last time I saw him was at my mother's funeral. He was growing older.
He still looked handsome though in his dark suit and Rhodes tie. We spoke briefly. His son was at university studying music and his daughter was finishing off her last year of high school. After the funeral we get home, Diana and I make love, I watch a National Geographic documentary on how climate change and global warming is affecting the rainforest. I eat a pear, and catch the juice with the back of my hand dribbling down my chin. It's drizzling. The clothes on the washing line is getting wet. It's too late to save them. I think of my brother as I heat up the leftovers of a takeaway chicken curry from the night before. I eat standing at the kitchen counter. Drink a glass of water. Rinse my plate in the sink, dry it and pack it away. I think of Dawn, how bone-thin she was. She was a minister's daughter, her mother an English teacher.
In the weeks to come I am overcome by grief. I buy dirty magazines. Hide it under my side of the bed. I start seeing a therapist again. Talk about the close relationship I had with my mother. How she was the only woman who ever really understood me. Sometimes I talk about Diana, how submissive she is, my brother, how we're not close, how successful he is, how envious of that part of his life I am. I like this therapist. She reminds me of Dawn. The shape of her lips, her well-toned arms, she likes to wear dresses, heels. She's very feminine, full of life, joie de vivre; she has children, a dreamy husband. The husband is stern-looking in the photograph, so are her two boys. I tell her about washing Dawn's back, drawing infinite circles on Dawn's back as a boy. How Dawn taught me how to drive, how she bought me my first typewriter.
The next documentary is on owls in Great Britain. There's an owl flying through the air in slow motion on the screen. I look at Diana beside me. Her mouth is open. She's wearing a slip. Her eyes flutter in sleep. I touch her face gently wanting her to wake up, wanting someone to talk to. I want to run her a bath, wash her back, and draw infinite circles on her back. I want to hold her hostage in my arms again, listen to her breath deepen as I kiss her neck and shoulders, gathering her to me. Later when we're watching the National Geographic channel together I go to the kitchen to make a bedspread picnic of crackers and cheese and green olives in a bowl. We drink sparkling white wine in paper cups. I watch her fingers reach tentatively for the olives. She eats the cheese off the crackers before biting them in half.
Before 19
I come to life in my brother's Cape Town flat. This was Dawn's idea. That I stay here while completing my degree. I never see my brother. When we meet up with each other we're like strangers. Sometimes he picks me up, takes me for an expensive meal, and shows off his car. Then he disappears again. I never see him for weeks. The less I see of him, the better. I think he must think I'm very strange. All I do is study. I never invite friends over to the flat. I don't have a girlfriend. I think he feels sorry for me. I hate thinking, feeling that. Mostly I eat pasta. I eat lots and lots of pasta, watch cooking shows, and learn how to use two remotes, take long walks up and down Long Street, and I buy ice cream which I eat with a dessert spoon out of the tub while watching Humphrey Bogart, Lauren Bacall, Bette Davis and Ava Gardner films.
I'm watching an adult film. It's a gay film. It's the first time I see a man naked. The television is on mute. Outside it is raining men and women. I'm thinking of people who only say things to be polite. Of how before I do things now, I have to wait for the tiredness to lift from staying up the entire night studying. I'm thinking of my brother and Dawn. How everything around me is fragile when dissected. Sometime I think of the hospital room I found myself in when I was barely twenty for depression. I sleep with married men. I sleep with married men for money. I buy clothes with this money. Tell Dawn I have a job at a campus radio station. Dawn tells me I don't need to buy new clothes. She tells me I should save the money, and that my brother will look after us. I don't think of my dad who died in a car accident when I was a baby.
When you are too much alone with your own thoughts you go mad if there is no one to distract you from your studies, your cave, from your books. Whenever I feel like this I go to the beach. Wear my swimming shorts underneath my jeans. Find my own warm sandy space on the beach, spread out my towel and strip down to my swimming costume. I sunbathe. It gets hot, then hotter. I take out my sunscreen out of my tog bag. Put my sunglasses on. I want to fuck. I go swimming. The first wave hits my waist. I duck my head beneath the next one. In a way I feel free. I watch a couple run into the waves, the white girl shrieking in delight as her coloured boyfriend follows behind her. He splashes her, playfully grabbing her arm and pulling her in deeper while she laughs and screams. It's like I'm watching a soap opera from far away through blurred vision.
I watch them kiss as they step out of the waves. The white girl is wearing a white bikini. She looks exquisite. The boy is holding onto her waist from behind. He is nuzzling her neck. They hold hands as they walk past me. I pick up my book. It's Vladimir Nabokov's Lolita. I read, I swim, I turn brown in the sun, I drink warm soda from a can that I bought before I hit the beach, I pick up the book, I put down the book, and when I get bored I watch the people around me. A man reading a newspaper, his feet in leather sandals, sitting beneath an umbrella with a cooler bag, his wife (I presume) sitting next to him in a similar beach chair, also wearing sunglasses. She would intermittently press a sandwich in his hand or something to drink, or his reading glasses. She was paging through a glossy magazine. I watch young families, the mixed race couple until I fall asleep.
Before 29
I've come out here to Grahamstown to write the great post-apartheid South African novel. I rent a room in a Bed and Breakfast. I sit outside by the fireplace in a patio chair. Rusty nails are coming out of it. I think too much. That's the trouble with me. Instead of green hills I see blue hills. The trouble with madness is that you think too much. I let the sun shine on my face and try not to think too much. In a land far away, people are on the move as fast as mating rituals in the animal kingdom. They are getting out of bed, waking their children, taking showers, fixing breakfasts, fixing their hair (in that order). Yes, writing bold lists, drawing up hot itineraries like lost beak-nosed birds with fire in their belly. And like me they are surely writing out what their priorities for the day are. And later, everything around me is covered with an intense aura of pink light.
He is back from buying cigarettes. His name is Jakes. His hair is wet (from a ten-minute shower). I can't shut him out no matter how hard I try. He is my education. He is my companion guide to angst. I know when he leaves he will not leave a note telling me where he has gone, what time he will be returning. He will have vanished into thin air like the thin man. Please love me I said in my youth and my early twenties. I met Jakes on the Translux bus to Grahamstown. He was young, and I've never been with someone so much younger than myself. I've always slept with married men. There were always children, a wife, but I had a connection with Jakes. When the bus stopped he gave me a blowjob in a bathroom stall. It feels incredible to be desired in this way. Jakes makes me think of the very first time I was with a man.
The man was older, European, a media and communications lecturer. I loved him from afar for the first semester. Turned out he had a thing for his students. He liked going down on them, being dominant, giving pleasure. He was the first man who kissed me. Afterwards I asked him how he knew I was gay. He said it was the love struck way I looked at him over James Baldwin. We would spend Sunday mornings going to church in the mornings and driving to the beach in the afternoons. He had a thing for the beach, church, fig preserve and for picnics. He cut a romantic figure in my solitary life. I told no one about this relationship which lasted the better part of a year. He introduced me to his golden cocker spaniel Sully. He introduced me to mediums and astrologers and consulting them on my future.
He introduced me to Cape wine tastings, weekends away to Franschoek, tiramisu, Anna Kavan, Karin Boye, Ann Quin and Anna Akhmatova. Jakes and I spent most of our time in the bedroom of the Bed and Breakfast in Grahamstown. I even took to smoking his menthol cigarettes. We'd watch soap operas, and cooking shows like I had when I was his age at university. He is young and restless, frustrated with his business and finance courses. On weekends he disappears with his friends. Let slip that there was a girlfriend who is a first year. Of course I was angry. I felt used but it was Jakes who reminded me that I had a life waiting for me back home and that there were two kinds of lovers in this world. I confide in Jakes. Tell him when I broke up with my lecturer I stopped going to church.
Religion didn't seem important to me anymore. I don't know why, it just didn't. I thought of my maternal grandfather, Dawn's father, the minister. How he would let me sit on his knee, brush my hair out of my eyes, tell me that I looked like Dawn, had Dawn's eyes, her hands, her smile. How safe he made me feel every time I saw him behind the pulpit. Jakes said that in this world people love all the time. It didn't always make sense when they left. I loved his energy, the fact that he seemed so lost and fragile to me, couldn't decide what to study or follow his dream of becoming an actor. His head seemed to be in the clouds, messing around with a first year, a girl fresh out of high school. On our last night together Jakes and I ate a fancy steak in a fancy restaurant. I felt all the eyes in the restaurant on the two of us. Jakes said I was imagining things. We held hands, kissed when we left. It was dark. Nobody could see us.
Before 42
Disguise yourself in any way, shape, and fish. Form, variety, tree, bulb, flower, seed and I will accept it. I think of Diana. Of how when I introduced her to Dawn I said, 'this is my future wife,' or something like that. I remember how gracious Dawn was to her.
The life and philosophy of the poets Dennis Brutus and Sappho
Life is like that. Fixing pain is the inert language of blood. All of life is a tree. There is a process to it. The possession, the possibility of growth. Persuasion. If we as poets, as common philosophers whether we are atheistic or religious, could recognize the ground that exists between matter and spirituality, the impulses and stimulus of nature that are secondary to harvest, school, today and you. To remember Tolstoy and Nabokov, Pasternak and Dostoyevsky, the Russian writers writing in that climate, the French writing without any handicaps towards bright authenticity and hospitality. Humanity will always be found guilty with a kind of fixed hurting towards being wounded, and wounding others in return. If I am resentful, bitter, regretful protect me is all I ask. I do not blame my father anymore. I do not blame my mother. There was nobility and humility, service and integrity in both, and they taught me that with family comes responsibility, accountability, partnerships and roleplayers that will be in your life for the long haul.
If I am unhappy, I am still grateful that I can create. Perhaps I was too sheltered and over-protected as a child. I was the eldest. If I am unhappy, it is because I have this instinct in me to always, and to never stop creating like I am a robot. There is an uncertainty that exists now in the world. What is war and what are our liberties, at what cost does peace come, and is it definable, or, does it fall by the wayside as abhorrent and inconsequential in these climatic times. Countries and world leaders, as managers and their underlings have differences of opinion. What and wherein lies the compulsion to identify these spoiled identities, is it merely cognitive dissonance, bankrupt intelligence, is the elephant in the room ignorance, or, excess, is it controversy and the violation of censorship and the virtuous laws of the soul world, of the poet's existentialism, their enlightenment and rate of productivity in a consumer-based and ruthlessly driven modern society.
The poet is the divine ear of the universe. Everything that aligns itself with the poet's intellect and psyche, aligns itself with moral judgment, achievement (that most primitive of crafts, that characteristic-building, reformative development instrument of transformative change in the concept of the individual, and the nuclear family as a whole, as well as humanity). Judgment almost always leads to undoing as a whole, doubt, fearful resignation, immorality, a subversive nature and the destruction of sound self-control in the world, anxieties and panicking about things that will never take place.
The poet is complex diarist of the comings and goings on of the creative processes in the arts, the impulses of what is trending on social media and the nuclear powerhouse of families existing and co-existing in harmony. The poet can never escape observation as authority figure, and as elder in the community, the poet is virtuoso caretaker, androgynous nurturer and being, conformist and non-conformist, radically politicized protector of truth, purpose and meaning. Even of feminist accounts, discussion and debate. There is no male-school of thinking, no female guidebook to the written laws of mother tongue philosophy when it comes to the psychology and brevity of the educationalist. For, the poet is educationalist, as well as being apprentice. The poet is masterful in virtue and discretion, both in advancing discourse on relative terms, as well as a philosophical framework when it comes to issues of gender bias, the stigma and discrimination of the mentally ill as if they were physically handicapped in some way, or, deformed mentally in some way by a brain disturbance, or, nervous condition. The fact that war and the practices of peace come under overwhelming debate is an exercise that will carry on repeatedly until the end times. They continue to co-exist on intensifying markers nationally all over the world stage and on an international scale. We as humans serve both paranoia and platform, birth and a paradigm shift from the camp to feminist rhetoric, poet's sanctioning off on the bleak reality of corruption, the trials of morbid obesity, the vulnerabilities and personal attacks of physical, emotional and mental illness.
It is the poet who is church in a secular and materially-ingrained and dysfunctional society in rapid geographical decline. Perhaps the best truth put forward in years is that artificial intelligence will save humanity in the long run, and save man from man. Is it not plain to see how the poet becomes an institution in society. In both ancient history, Greek mythology and philosophy, poets championed human rights. Still to this present day. To the constellations of modern times and beyond to the stars.
"Blooming Cactus": Star signs, chapters of thanksgiving and prophecy from a gifted pen
It is raining in Port Elizabeth as I write this. The room is cold and has a pond life of its own. If I am not reading in this room, I am writing in it. This stellar poetry collection is written in a coalesced brittle fashion, a sound metaphysical abundance spilling out of it with a kind of spiritual existence. It is church, it is mall rat, it is tribe, it is dahliahs in my hands, it is a tribute to community, our heritage, our elders authority, our magnanimous ancestors, all nourishing, caretaking memory of doing up buttons and learning to tie our shoelaces in transient childhood. It is soul food. It is a carnation in a buttonhole. She photographs the incomplete veil of life and the cultural shroud of death so well in this collection. She brings to life the circle of grace and paints mercy with a Christ like-knowledge at the altar of this collection. It is her country and 'the view of the river from her room'. It is her Jerusalem.
She asks of us to not just understand the complex nuances of the female response to her nuclear environment, to her career, her family, but to wear our silence like armour. Her collection is a statement about the system. A documented commentary
about the abandoned masses of the undermined and exploited working class, detribalised, and the unknown black feminist. It marks the boundaries and territories of class, the gambling discleship of womanhood, with a kind of revisited approach, and spirited interpretation. Blooming Cactus spoke to me like manna on opinionated topics, the burning bush on informative themes, as an oracle on relevant issues with insight and wisdom, compulsion and action, judgement and certainty, morality and the spitfire preachy-lecturing style of contemporary religion. Mbambo is a witness to God.
The smell of darkness is swamp life here, earth is a wasteland, the landscape pathological and away from meaning, always moving towards a pedagogical mindshift, and androgynous reckoning and reconciliatory awakening of the mother-figure as both poet and guardian. That the society we inhabit is grossly materialistic and illusion, conceptual and spoiled, and here in these pages her every speech has a stem. Rare is the language like the experience of the first rain on earth, possessive is the mother tongue, a visual feasting of history in the making trying to justify our terrifying and groundbreaking relationship to climate, social media, gender-based violences, the awareness of the limitless and powerful mother-figure, and mental health.
This poet speaks with a background rhythm that translates itself extraordinarily. She articulates altruistic feminism with wisdom, and expresses herself with insight. The writing is sensual and phenomenal, a collaboration between indigenous knowledge and the digital divide. She astonishes from beginning to end as a river in a forest. She is winter branches. She is a sign of the voices to come not only out of South Africa, but the continent itself. I contemplated for a long while after reading the manuscript of our starvation as female poets hungering after global recognition. That time is upon us like a prayer in my bones.
Mikateko E. Mbambo speaks volumes of the times that we are living in. Our advancement, the feminist movement in Africa. She talks about the political intellect of women and how it relates to the intent, the psyche of the feminist-poet, the land of the brave and dazzling female intellectual, and the freedom and loneliness in writing. I have this to say to her. You are perfect for your assignment. Pain is certain. A kind of grassroots silence is certain when it comes to the voice of South African female poets. Pain of the mind, the psychology of the mind can be transformative as well as an education. Your song is hope and sanctuary. Your refuge speaks to me, makes mention of the fact, it whispers of a future to me. To forget words like 'child abuse', 'lack of mother love, kindness and warmth', and 'trauma'. I dream about your future projects and goals being filled with holisticism and vision. Reading you is like envisioning Sappho. Your vision will become the vision of millions.
World, contemplate this gifted daughter well on her way. This book will become a classic. Thus, her voyage to eternity.