A Europe Created out of Necessity – Is Identity an Impossibility?
In principle identity can be established, reinforced, developed based on: force or grand political deeds like state building; common values, or shared history; tangible results achieved at federal (pan-European) level, grand stories, or a common enemy.
This paper intends to investigate whether the European Union as an economic-political-technocratic construct that was established out of necessity, i.e.: to avoid war in Europe, can be at all a basis of any identity building in Europe.
The EU has several features that merit serious criticism, nevertheless at present the EU is pretty much all we have. Admittedly the Union is a rather spiritless project – it was probably meant to be different at the outset, but political reality has overridden major attempts to render it more spiritual and less politico-economic. Still I think this is the only robust and tangible locus where any development of European identity can take place at this point. I argue therefore that the immediate discarding of the EU as a faulty construct is probably not the right attitude.
The question is how to use the EU with its robust political, economic reality to unleash the societal and cultural forces that help reinforce the feeling of Europeanness in European societies. One has to be made clear from the outset: there is no European identity in European souls and minds (or hardly any). So it is to be constructed. Why? Again: out of necessity, i.e.: to avoid that the worst traits of Europeans prevail again, moreover – and this is important for the purpose of this paper – to save the EU as a project of historical reconciliation between the often belligerent peoples of Europe. In my view these two things are the two sides of the same coin in 2015.
If we consider the EU as an agent of European identity building having in mind the list of potential sources of identity construction as identified earlier, the channel of "force" fortunately, and that of a "grand story" is unfortunately out of the question. The EU is a democratic, pacifist construct and has neither the intension nor the potential to coerce people or democratically elected governments under an empire. International geopolitical reality also excludes this entirely. The democratic establishment a United States of Europe á la USA is also very unrealistic at this point – due to a great extent to lack of sense of Europeanness in Europe's societies.
The EU has no major mythology or a grand story to tell. There never was a heroic war to be fought against a common enemy to establish the Union, rather the opposite: European nations fought suicidal civil wars against each other in the 20th century annulling Europe's global supremacy. The EU never had the grand "constitutional moment" like the USA did, some quarter of a millenium ago. When I tell my students that historically speaking the war and not peace is the rule in Europe (the bloodiest continent of all) and a seventy year interval of peace like the one we are experiencing on the old continent seems like an anomaly, they do not seem to understand. Flawless markets and robust consumer protections rules do not qualify as a grand story either.
As far as common values as agents of European identity building are concerned, hopes are also subdued. The EU is claimed to be built and in fact it is on values that significantly overlap with the major western or European values, but these are common sense matters for contemporary Europeans – as citizens of their respective member states -, the EU has nothing to add to it to forge a pan-European identity.
Two channels seem to be in store for identity building in Europe: a common enemy and results of modern integration. The first can be forceful but it is dangerous and almost certainly counter-productive for the pan-European idea as it will definitely fall prey of nationalistic political agendas. The second (already tried by the Brussels elite several times under the label of 'Europe of results') is questionable when effectiveness is concerned. But it seems the only realistic and workable option at hand.
The policy of reducing mobile phone roaming fees and facilitating passport-free travel (which is under threat these days anyway) and selling it to people as 'Europe of results' has not been working and will never work. The policy of Europe of results needs to be seriously revamped, the EU thoroughly explained to citizens to make them understand that they have a choice other than defensive and suicidal nationalism.
Having said this getting European societies on board is a sine qua non condition for any major reform in the EU. It is also evident that major reforms are necessary to guarantee Europe's stability and – in the long run probably – its very existence. The popular sentiment and political agendas that question the usefulness of European integration and sometimes even the basic European values are on the rise. European institutions and member states suffer to counter these rising anti-European and in some cases anti-democratic tendencies that will pose significant risks to European integration in the medium-term. One major factor of popular disenchantment is that people know very little about the Union and the role it plays in their life.
Contrary to the trendy perception of our time on the Union, modern Europe has achieved an awful lot over the course of the last two decades: the single market, the single currency, the reunification of Europe, the accession of twelve new poor member states and above all peace, stability and wealth. One source of the problem is that the European project has always been characterized by a top-down approach and has never managed to entice much interest from the media. Even though the Brussels press corps number several thousands, most correspondents report European affairs through a national prism. Election campaigns for the European Parliament focus almost exclusively on domestic issues. The political elites of member states concentrated on domestic issues even when communicating European policies, and just because the same questions interest the public in most countries does not mean that there is a European approach or even as much as a European public opinion. Euroscepticism flourishes all over Europe; chauvinism, efforts to protect prosperity, the democratic deficit, the incomprehensible nature of the European project and the lack of a true European identity have all contributed. Nevertheless, the majority — though only just — of Europeans approve of integration; mainstream political forces are to some degree or other pro-European in all member states. The EU therefore should overhaul its communication and open up to a much wider public debate and participation. In this respect Europe's new "Erasmus generation" can be a decisive factor.
European identity is a concept broader than European Union identity. This was vividly demonstrated by the statement of eurosceptic Czech President Vaclav Klaus in May 2009, when he claimed that the EU defeated Europe when the Czech Senate ratified the Lisbon Treaty. Undoubtedly, European identity is the privilege of national elites that have been pressing ahead with European integration for half a century. European identity has not become part of the thoughts, feelings and lives of average Europeans. Values that we hold to be European — such as liberty, equality before the law or the rule of law — are in fact the result of centuries of social development and do not undermine national identities. There are no truly pan-European values or pan-European reflexes perceptible in daily life. The feeling of belonging to a nation remains much more important than that of being European. The European Union is a community of nations and not a nation comprised of federal territorial units (states, with some exaggeration) like the United States of America. In a situation like this, European identity can benefit immensely from negative self-definition: defining what we Europeans are not. But it has its limits and also its dangers.
Europe has been in search of a self-identity for a long time. The first natural self-definition was on the common basis of Christianity. European values, which set this continent and culture apart from others, began to take shape with the Enlightenment. In "The Spirit of the Laws", Montesquieu analyses Europe as a unified community in detail, comparing it with Asia. He comes to the conclusion that the preconditions for liberty exist only in Europe but not in Asia. Bronislaw Geremek, an outstanding European humanist of the 20th century, believed that Europe was built on a dual identity. European identity is partly rooted in medieval Christianity as a unifying force. In the 13th century, a united European community formed around religion as the central organizing principle. It was created by Rome as the center of power. Universities mushroomed continent-wide, teaching the common culture in a common language (Latin) and thereby creating the first European elite. The Europe-wide network of churches and cathedrals shared a common architectural style, a uniform liturgy and a uniform calendar. Christianity was the first supranational, pan-European cross-border culture. Geremek suggests that the second European community — lasting from Erasmus of Rotterdam to the Enlightenment — was the Republic of Letters (Respublica literaria) bonded together by knowledge rather than by faith. This was clearly an elitist and loose identity bond, just like today (replace scholars with EU-enthusiasts in Brussels). As modern languages gained ground and Latin lost its importance, the religious nature of culture was weakened. Observation, analysis and a belief in reason and science pushed religious faith to the background. European academics maintained extensive and lively relations with each other. Montesquieu famously said that Europe is a nation composed of many nations. The evolution of the European identity, or should we call it a supranational culture, has its roots partly in Christianity and partly in science.
As said earlier, modern, post-war European integration is a political undertaking which in its origins was motivated chiefly by a desire to secure a stable and pacific Germany and developed as an elite project. As a result, the "mental unification" of European citizens has never materialized; a spontaneous common identity has never formed. Europe as a concept has never found its place in people's daily lives, or their choices of values. Modern Europe was created to put an end to the eternal enmity between France and Germany. It was clear that the only way to prevent war between these two powers was to make it economically unprofitable. But guaranteeing peace on the continent will not make people feel European. European identity will not evolve by itself; every tradition must start somewhere but traditions only survive if the common experiences, principles and myths originate from the people. And for traditions to turn into an identity, a bottom-up approach is needed. Naturally, political leaders still have a huge role to play in paving the way for the evolution of a European identity. But Europe is an immensely heterogeneous continent and is growing ever more diverse with successive enlargements. Europe's history is one of bloody wars and hostilities. Europe does not have a common language; the modern lingua franca is English. (But this is perceived now globally the language of the global culture and of its steamroller empire, the USA rather than of the United Kingdom.)
In 2015 the European Union has a remarkably charged political agenda in a turbulent world. Russia is more and more assertive, there is a probably prolonged military crisis in Ukraine, political and military situation is escalating in Europe's southern and south-eastern neighbourhood with imminent impact on Europe's societies. Europe is under the shock of a refugee crises which is unprecedented in scope and very difficult to manage. The spectre of Grexit reflects the fact that there are fundamental flaws in the Euro project as far as its long-term sustainability is concerned which necessitates further political and economic policy reforms at EU level. Brexit on the other-hand (although the UK's case is admittedly extreme) is a clear indication of popular disenchantment from the idea European integration. The above factors indeed hinder coordinated action to counter the ever-stronger popular sentiment and well-articulated political agendas that question the usefulness of European integration and sometimes even the basic European values. European institutions and member states suffer to focus and face these challenges including the rising anti-European and in some cases anti-democratic tendencies that will pose significant risks to European integration in the medium-term.
Endless complaining about the remoteness of the EU has led us nowhere and clearly no ineffective and underfinanced communication campaigns are the solution either. Instead the following actions need to be considered to create more user-friendly profile for the European Union:
•Create post of European (Eurozone) speaker position in national parliaments (who preferably does not bear the host country's nationality) with the right of intervention if European issues debated (T) (C);
•Introduce the instrument of European referendum – one single pan-EU referendum on the same day counted as a whole on key EU issues;
•Replace low-profile bureaucrats at the top of EU Representations, create high profile EU presence in capitals;
•If a project is financed by 51% EU it should be inaugurated by EU representative;
•Increase Erasmus spending by at least five times;
•Introduce preferably mandatory European values curriculum at elementary and secondary schools;
•Finish with national party lists at EP elections, vote on pan-European platform same day all across EU;
•Create a special channel of national parliaments at EP – as MEPs are less and less national, MPs should have a vehicle which is visible and effective to intervene at EP debate. This must be much stronger an instrument than ad-hoc invitations; an institutionalised and permanent solution is preferable;
•Elect President of the European Commission or the European Council directly by citizens;
•Promote EU values abroad (joint EU cultural and political institutes – having in mind Alliance Francaise, Goethe Institut, etc);
•Facilitate national public and political debates on new European reform initiatives such as the recent one (June 2015) by the German and French economy ministers.
•Run EU joint teams (or individual Olympians) in up to 10 percent of Olympic sports by the 2024 Olympic Games;
•Support language teaching and learning;
•Set up national offices of the Court of Justice to deal local legal matters with EU relevance more promptly and transparently;
•Support Europe-related news broadcasting by national broadcasters. Euronews (in a significantly enhanced quality) minutes in local channels.
The agenda proposed above is a "Europe of results turbocharged" i.e.: a much more comprehensive in scope and bolder in approach than previous attempts proposed and managed by European technocrats and which were marred by timidity, inefficient communication and member state disinterest. As a result the earlier attempts could never reach the hearts and souls (not even the minds) of Europeans. One thing has to be made clear: it is not only the EU that needs its citizens but also the other way around in a more and more unpredictable and instable world. Unfortunately this has never been properly explained to European people. European leaders will have to understand and accept to things: the first is that bold steps will have to be taken to present Europe as a locus and community of results, rather than of crisis in order to reinforce the sense of Europeanness – which is inevitable for the alliance of European peoples to survive in the long run. The second is that to base pan-European identity building on fear of others, by choosing a common enemy will not work. These things normally get out of control easily and will certainly reinforce nationalistic and anti-European member state agendas – which is the last thing the EU needs.
The return of a "political wunderkind": Results of parliamentary elections in Austria
At the end of September, the Austrian People's Party (ÖVP), led by the former Chancellor – the 33-year-old "political prodigy" Sebastian Kurz – once again came out on top in snap parliamentary elections. According to a preliminary count, to be finalized on October 16, the ÖVP secured 37.5 percent of the vote, and will take 71 of the 183 seats in the National Council (lower house of parliament).
Political commentators still predict serious problems Sebastian Kurz may face in putting together his new Cabinet. What consequences will the outcome of the September 29 vote have for Austria and for Europe as a whole?
The snap general election in Austria followed the publication of secret recordings in May, which led to the collapse of the ruling coalition of the conservative, center-right Austrian People's Party and the "far right" "nationalist" Freedom Party (FPÖ). In the July 2017 video, published by the German newsmagazine Der Spiegel, the leaders of the Freedom Party are heard promising government contracts and commercial preferences to a woman, posing as the niece of a Russian oligarch on Ibiza, Spain. As transpired later, the hidden camera recording had been arranged by journalists dissatisfied with political gains, made by the FPÖ.
The results of the September 29 vote showed that while the "Ibiza scandal" had seriously undermined the Austrian voters' support for the "ultra-right," it simultaneously bolstered the positions of the ÖVP, which won nine more parliamentary seats than it did in the 2017 election. The center-left Social Democrats (SPÖ), who have dominated much of the country's postwar politics, fell to their worst ever result with 40 seats – 12 short of their 2017 result. The Freedom Party suffered massive losses ending up in third place, losing 10 percent of the vote and winning just 31 parliamentary seats – 20 less than in 2017. The Greens (Die Grüne Alternative), previously not represented on the National Council, won 26 seats, and the liberal NEOS/New Austria party won 15 mandates, thus adding five seats to their previous number.
The People's Party thus confirms its status as the country's leading political force, winning a second back-to-back election for the first time since the 1960s. Most observers believe that the conservatives owe much of their electoral success to Sebastian Kurz, a young politician who, already as a former foreign minister, led the ÖVP in the spring of 2017, amid the growing popular discontent with the "triumph of political centrism."
According to Fyodor Lukyanov, the chairman of the Council on Foreign and Defense Policy, just as the traditional parties kept promising their supporters "even more stability and predictability of the whole system," the people were getting increasingly worried about the watering down of "the very essence of politics as a clash of views and mindsets." Meanwhile, Europe has been grappling with crises, ranging "from debt to migration." Voters were losing faith in the ability by the traditional parties, with their predilection for reaching consensus even at the cost of emasculating the proposed solutions, to find adequate answers to the new domestic and external challenges facing the EU. This is what the People's Party, one of Austria's two "systemic" parties, looked like when Sebastian Kurz took over as its chairman, as it tried to move even further away from ideological certainty and advocate "all things good against everything that is bad." As a result, it was only losing the confidence of its onetime supporters.
According to the London-based weekly magazine The Economist, two factors were critical in Sebastian Kurz's rapid political ascent. First, Kurz filled an empty "niche" among the center-right supporters of tough refugee policies. In 2015-2016, Austria found itself at the heart of the European migration crisis – in per capita terms, the small Alpine republic had taken in more migrants than any other EU country, except Sweden. Kurz, then foreign minister, gave up his previous, quite liberal view of migration issues, embracing a hard line that envisaged closing borders and limiting asylum opportunities. Together with the governments of a several Balkan countries, Kurz has done a lot to cut off routes of illegal migration.
Secondly, many Austrians now saw Sebastian Kurz as the answer to their request for "fresh blood" and new ideas in politics. Before very long, the young leader managed to reshuffle the party leadership, including on the ground, and implement new approaches and methods of working with voters. His arrival breathed new vigor in the conservative party which, although respectable, had lost political initiative and the ability to generate fresh ideas. To the frustrated electorate, he projected an image of an energetic politician with a fresh look on the problems of Austria and Europe. During his first term as chancellor, Sebastian Kurz managed to convince a large segment of the Austrian population in his ability to successfully combine in the government the bureaucratic skills of the establishment with the ambitious and uncompromising, at times even exceedingly so, agenda of the "populists." Kurz himself lists moves to reduce taxes and public debt among the achievements of his first government.
The outcome of the September 29 vote underscored the support the People's Party enjoys among all sectors of the Austrian society, save, of course, for the Vienna liberals. The young politician, "who was widely viewed as a defender of the interests of the wealthy elite, can now be considered the choice of the entire people." His electoral base continues to swell – Kurz remains the country's most popular party leader. For his supporters, he epitomizes the political will for change, which they believe the majority of former ÖVP functionaries and the Social Democrats have lost a long time ago. And still, the traditional Austrian and European political establishment remains wary of Kurz, primarily because of his desire to team up with the ultra-right when forming his first government in late 2017. The collapse of the ruling coalition last May in the wake of the "Ibizagate" scandal with the SPÖ leaders seemed to have only confirmed these fears. However, many experts state that as Chancellor, Sebastian Kurz has proved himself as an able administrator who has "effectively deprived" the "right-wingers" of their ability to make many key policy decisions, including in the field of foreign policy.
Voters now expect him to respond to "changing expectations," which many observers describe as historical and geopolitical pessimism. Many in Europe are worried by the weakening of the EU's positions against the backdrop of an ongoing competition between the global powerhouses. Meanwhile, most observers believe that putting together a new Cabinet won't be easy as there are three options for forming a majority (at least 92 mandates): a grand coalition, a renewed coalition with the FPÖ, and the so-called "dirndl government" ("turquoise-green-pink" – the colors of traditional Alpine clothing) with "greens" and liberals from NEOS. The first option could dishearten Kurz's backers, who supported him precisely because they were fed up with a decades-long succession of governments made up of either one of the two leading parties, or both. Moreover, Kurz has "fundamental differences" with the Social Democrats on many social and economic issues. As for the new attempt to rejoin forces with the FPÖ, it is fraught with scandal that could undermine Kurz's reputation in Europe. Finally, an alliance with the Greens and Liberals will most certainly lead to serious differences on migration, environmental and social policy.
There is an intense debate currently going on in Europe about the institutional arrangements the EU needs to resolve internal contradictions and meet external challenges. The participants in this fundamental dispute are pulling no blows, and the "Ibizagate" scandal that resulted in the collapse of Kurz's previous government is a graphic example of that. Meanwhile, the young and ambitious politician wants to secure a bigger role for his country in European affairs. Throughout his term as chancellor, he demonstrated a strong commitment to the political values of the "European mainstream." He watched very closely the political processes going on in Europe, and provided maximum support for the reforms being put forward by French President Emmanuel Macron, even though he didn't share many of Macron's proposals for Eurozone reform, leaning more toward Germany's more cautious stance. During his first term as Chancellor, Sebastian Kurz convinced his FPÖ coalition partners to reject the idea of Austria's withdrawal from the EU. Now that "populists" have been on the retreat in a number of European countries – in Italy, perhaps Hungary, as well as France, where the "Yellow Jackets" movement is on the wane, few expect Kurz to brand himself as a "populist in a centrist's skin." The young Austrian, who has reached political heights thanks largely to his clear and unwavering stance on migration could inspire new hope in Europeans, reeling from half-hearted decisions so characteristic of the Brussels bureaucracy.
One should also keep in mind the fact that Kurz owes the notable increase in popular support to those who used to vote for the Freedom Party. And, according to the more realistically-minded people, the two political organizations still have much more in common than Kurz is willing to admit in public. Well, Kurz may have managed to solve the problem of opposing the "populists" by embracing, albeit in a softer form, some of the ideas espoused by Eurosceptics and "sovereignists." The result, however, has been a Conservative shift "to the right." And no matter how much Kurz and his associates insist on their firm commitment to "centrism," it is a very different "center" – that is, a dangerous trend of the entire political spectrum of Austria and Europe gravitating "to the right."
"Populists" may have "retreated" somewhere in the European Union. However, the third place won by the Freedom party in parliament, which still gives it an "arithmetic" chance of participating in the government, is a clear sign of the party's potential for political survival.
The Austrian elections seem to confirm the trend that made itself so clear during the May elections to the European Parliament: fortune usually favors the political forces that do not quibble – firm supporters of "strengthening sovereignty."
Future will show whether Sebastian Kurz's return to power leads the way to the renaissance of "new-look" European centrists amid the gradual retreat of "nationalists" and "populists." And also if it is a sign of the gradual adaptation of the European political establishment to the voters' request for a more balanced course, combining protection of the sovereign rights and national interests of EU member states and the EU's objective need for greater federalization and centralization of common political institutions.
From our partner International Affairs
EU to mount decisive summit on Kosovo
The European Union is planning to hold an important summit on Kosovo in October this year with a view to get Belgrade and Pristina to normalize bilateral relations. French President Emmanuel Macron and German Chancellor Angela Merkel will pose as guarantors of the deal. Reports say a senior US official may take part in the Paris summit as well. The participation of the American side was strongly advocated by the authorities in Kosovo, headed by President Hashim Thachi.
If this scenario goes ahead, Serbia may face pressure from both the USA and the EU. The West plans to require Belgrade to not only de facto recognize Kosovo but to confirm the course for European integration – which, according to Brussels, means departure from a comprehensive partnership with Russia and from the signing of a free trade agreement with the Eurasian Economic Union (EAEU) scheduled for the end of October.
Given the situation, Serbian leaders are set on consolidating Belgrade's position in the forthcoming talks by reducing international support for Pristina. To this end, Belgrade is trying to persuade countries that previously recognized Kosovo's self-proclaimed independence to reconsider their positions and withdraw their statements. Serbian Foreign Minister Ivica Dacic has already announced in wake of consultations on the sidelines of the UN General Assembly that the number of countries that recognize Kosovo's independence will dwindle by the end of this year. According to Dacic, such countries will make up less than half of the world community.
According to the Serbian Foreign Minister, the Serbian delegation led by President Aleksandar Vucic succeeded in holding talks in New York with representatives of about a hundred states on withdrawing recognition of Kosovo's independence. "The President spoke with representatives of some states about strategic issues, about a dialogue with Pristina, but there were also many meetings dedicated specifically to the status of Kosovo and Metohija. As the president announced, our citizens can be sure that in the near future the number of countries that will withdraw or "freeze" their recognition of Kosovo will increase,"- Ivica Dacic said.
In recent years, the number of countries that recognize Kosovo's independence has decreased, though so far mainly due to small American and African states. Among them are the Comoros, Dominica, Suriname, Liberia, Sao Tome and Principe, Guinea-Bissau, Burundi, Papua New Guinea, Lesotho, Grenada.
The persistency with which the US and the EU is trying to "press" for the normalization of relations between Belgrade and Pristina and force Serbia to cut down on its active cooperation with Russia has yet again pushed the Serbs into streamlining their national foreign policy priorities. According to available data, Brussels is ready to slap more conditions on Belgrade, including the most painful of the Balkan issues, not only on Kosovo, but also on Bosnia and Herzegovina. For one, as Serbian Minister of Technological Development and Innovation Nenad Popovic said, one of the conditions for Serbia becoming a member of the EU could be recognition of the "genocide" in Srebrenica.
This is confirmed by Zoran Milosevic, an expert at the Institute for Political Studies in Belgrade, who sees the new condition as nothing unexpected, since some EU member states, and also Switzerland, have passed a law that envisages criminal liability for the denial of the so-called "genocide in Srebrenica." Some European countries are already following suit having drafted the relevant bills to be submitted to parliament. "Something of this kind was proposed by the High Representative of the international community in Bosnia and Herzegovina, Valentin Inzko. What is the point of adopting laws in defense of this counterfeit on the genocide in Srebrenica if they do not make a condition for Serbia's membership in the EU?" – Zoran Milosevic points out. The mere word "condition", he says, signifies that Serbia "is treated as a minor who needs to grow to perfection and fight tooth and claw to enter the EU". Serbia "accepted this burden of its own free will" the day its parliament passed a resolution according to which the country's strategic goal is European integration, " – said the Serbian expert.
He also made it clear that it was by no means accidental that Brussels never announced the full list of conditions for Serbia's membership in the European Union: "If they did, it would tie the hands of pro-Western Serbian politicians. So they release more and more conditions gradually, one after another. First, it was about recognizing Kosovo – whether this is a condition for EU membership or not. It turned out that it is. Now it is about the recognition of "genocide" in Srebrenica. It is said that Serbia's entry into NATO will also be a condition for joining the European Union. And, as in the previous cases, we are wondering if such a condition exists or not. As a result, it will turn out that there is. "
Where Brussels' pressure on Belgrade is particularly noticeable at present is Serbia's intention to sign a free trade agreement with the EAEU at the end of October. According to the Minister of Trade of Eurasian Economic Commission (EEC) Veronika Nikishina, negotiations between the EAEU and Serbia on the creation of a free trade zone are over with the parties involved preparing to sign the agreement on October 25. Nikishina says the document will be signed in Moscow by the prime ministers of the five member states of the EAEU, the Prime Minister of Serbia Ana Brnabic and the Chairman of the EEC Board Tigran Sargsyan. Even though Serbia has agreements on a free trade zone with three of the five EAEU members – Russia, Belarus and Kazakhstan, the transition to a common free trade regime has several advantages, emphasizes Veronika Nikishina: "Three bilateral deals that were signed earlier and were not fully identical are being harmonized, giving Armenia and Kyrgyzstan the opportunity of preferences in preferential trade. "
Also, a trade agreement provides access of the EAEU members to the Serbian market: "For example, it concerns certain kinds of cheeses, some strong alcoholic drinks, and cigarettes from Armenia, Belarus, Kazakhstan and Kyrgyzstan, which could not enter the Serbian market under the free trade regime. And it also spreads on various types of engineering products that have also been removed from bilateral agreements." "In other words, we give a fully-fledged free trade status to Kyrgyzstan and Armenia and improve the existing bilateral free trade arrangements for Belarus, Kazakhstan and Russia," – the Minister for Trade of the EEC emphasizes.
According to Serbian Deputy Prime Minister and Minister of Trade, Tourism and Telecommunications Rasim Lyayic, an agreement with the EAEU may allow the country to increase its export volumes by nearly 1.5 times. According to the minister, in 2018 Serbia's trade turnover with the EAEU countries amounted to about 3.4 billion dollars, of which 1.1 billion accounted for exports, mainly to Russia. Exports into the EAEU will increase to $ 1.5 billion within a few years after the agreement comes into force, the Serbian Deputy Prime Minister predicts.
According to the Bruegel International Analytical Center, in 2016, 62% of all Serbian imports came from EU countries, 8.3% from China, 7.9% from Russia. 64% of the republic's exports go to the EU, 17.8% to other Balkan countries, 5.3% to Russia.
Naturally, the EU is more than concerned about Serbia's trade and economic policy following a different direction. Brussels has already warned the Serbian government that a free trade agreement with the EAEU could harm integration with the EU. "You can't follow several directions at once," – said Slovakian Foreign Minister Miroslav Lajcak, thereby warning Belgrade and expressing the position of his counterparts in the European Union: "If you are serious about Europe, you must make decisions that bring you closer to it, but this move is totally out of line. "
Meanwhile, Serbia maintains composure and has no intention of giving up on the plans. Explaining his country's decision to conclude an agreement with the EAEU, Rasim Lyayic said that it follows economic agenda alone: "It is not about politics, but about trade."
According to the minister, a refusal to sign an agreement with the EAEU would call into question a free trade agreement with Russia.
The EAEU is calm about warnings addressed to Serbia, – Veronika Nikishina says: "Until Serbia becomes a full-fledged member of the European Union, it has full autonomy in its trade policy. "In our agreement there are no obligations on the formation of a trade regime between Serbia and the European Union, which is absolutely impossible to imagine." Nikishina made it clear that until Serbia joins the EU, "we are trading with it in a regime we consider appropriate, and we will upgrade this regime." As for Serbia entering the EU (which is a matter of remote future), in this case "all agreements of this kind, including our agreement, naturally, will have to be terminated," – Veronika Nikishina says.
Nevertheless, there is no doubt that pressure on Belgrade, both in terms of recognizing Kosovo and in connection with relations with Russia and the EAEU, will boost considerably in the coming weeks. In these conditions, the Serbian authorities will obviously have to assume a more determined position with regard to the country's list of national priorities.
From our partner International Affairs
EU politicians turn to "ball of snakes" to make own careers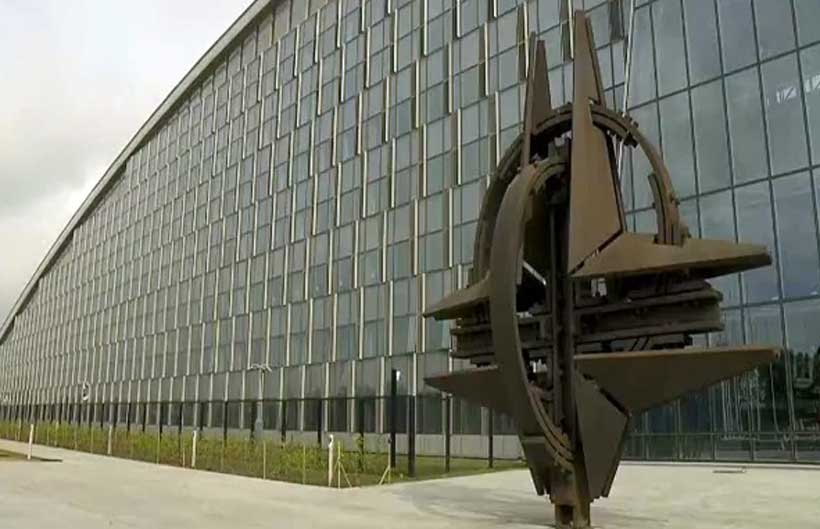 Some of EU politicians are very successful in making their careers using the weak points of the European Union member states.
Current tensions between Russia, China, Iran, North Korea and NATO (including EU countries) lead to the development of many expensive programs and projects that European taxpayers have to pay for.
Current security situation provides a huge space for ambitious politicians. Those, in turn, involve the population of European countries in an arms race, trying to achieve personal goals at the expense of frightened citizens.
Thus, such statements as: "we're at war", "Russia and China threaten Europe and the Word", "we need to increase defence spending" are populist in nature and distract attention of people from more pressing social issues. The more so, loud statements let such experts be in the centre of attention in European politics.
Thus, new European Commission President Ursula von der Leyen has flagged her ambition for political weight to take more responsibility for defence programs and projects.
"That's likely to trigger turf wars with EU national governments, NATO and the United States over who should be in charge of European military cooperation and the West's lucrative defence industry," writes Paul Taylor, a contributing editor at POLITICO and a senior fellow at the think-tank Friends of Europe.
Franco-German efforts to press EU countries to buy European military equipment rather than U.S. vehicles and weapons have not been successful yet. But taking into account the pertinacity of French and German politicians in the EU governing bodies it could become a reality. Though the Baltic countries, the Netherlands, and Poland, are suspicious of such plans.
"They simply want the best value for money and quality for their limited defence budgets. The Poles and Balts believe they get an unspoken extra level of bilateral defence insurance if they buy U.S. equipment beyond NATO's mutual defence clause." explains Paul Taylor.
This is one of the few cases when small Baltic States oppose European influencers – France and Germany. On October, 2 in his interview to Europäische Sicherheit & Technik, Raimundas Karoblis, the Minister of Defence of the Republic of Lithuania said that he hates even the subject of European military autonomy. He totally relies on NATO.
So, in this fight for decision making in the European Union only one side will loose – people of the countries who will pay for NATO or European defence projects.
People are only the tools of satisfaction of political ambitions. In case of peace in Europe they will pay for excessive amount of military equipment and foreign personnel deployment. In case of war they will be the targets of missiles.