Seeking a new vision for Malaysia
Authors: Murray Hunter, Azly Rahman
" … I am indeed proud that on this, the greatest day in Malaya's history it falls to my lot to proclaim the formal independence of this country.
Today as new page is turned, and Malaya steps forward to take her rightful place as a free and independent partner in the great community of Nations-a new nation is born and though we fully realise that difficulties and problems lie ahead, we are confident that, with the blessing of God, these difficulties will be overcome and that today's events, down the avenues of history, will be our inspiration and our guide …" – Tunku Abdul Rahman, first prime minister of Malaysia, Proclamation of Independence, 31 August, 1957
Today's debate in Malaysia has gone down to the lowest ebb. Discourse on democracy is dead; bludgeoned by the caretakers of the cult of secrecy of the ruling regime. The dream of a progressive Malaysia conceived by her freedom fighters and founding fathers and mothers such as Burhanuddin Al-Helmy, Ibrahim Yaakob, Onn Jaafar, Tunku Abdul Rahman, Tan Chen Lock, V. T. Sambanthan, and even the much contested heroic figures such as Chin Peng, Rashid Maidin, Mokhtaruddin LassoIbrahim Lasso, and Shamsiah Fakeh has turned into a nightmare in broad daylight. If there is a period of decay in destruction of the democratic institutions yearning to grow well this is the time of chaos and anarchy: of Malaysia in the Age of Corrupt Systems.
The challenges of a nation-state today, seem insurmountable not because the idea of a "nation" of many, hybridizing with the singularity, sovereignty, and sensibility of the modern state is an impossibility, but because there is no political will to make Malaysia that nation-state be realized in its entirety. In other words, Malaysia has been made to become a neo-colonialist divide-and-rule hyper-modern polity. The apartheidization of society is deliberate and necessary a design in order for the political-economic elite to rule. Herein lies our intention to explore the theme of the "Malaysian Dream," and propose explanations to the reasons for the rotting of this neo-colonialist construct and offer ideas towards a remedy. In doing so, we are guided by these questions: What are the ills of this country? What remedies does she need? How do we Malaysians chart a new world of possibilities? What are our visions? — these are the questions we are exploring in this brief essay on the future of Malaysia.
Malaysia's predicament
Malaysia's current situation and social condition is one characterized by violence; from a spectrum of hidden and subtle to blatant and outright display of it. Talks of a possible racially-motivated riot in Petaling Street, Kuala Lumpur and a US terror alert warning for that area, a massive rally calling for the end of corruption and a call for free and fair elections, the immense complexity of the ENRON-like case of the Malaysian investment project, the 1MDB and its story which read like a Watergate and a pulp fiction of global money-laundering combined, the resurfacing of the call to investigate the gruesome murder of a Mongolian model-cum- Russian interpreter of a governmental French-submarine deal, the ugly spillovers of the current war of political survival and relevancy between the camps of Najib Tun Razak and former prime minster of 22-years, Dr. Mahathir Mohamad – all these happenings within the last few months are symptoms of this Malaysian socio-political cancer, or a noli me tangere as the Filipino nationalist of the 50s Jose' Rizal would call it.
How do we get to this seemingly point of no-return? Malaysians may now be reflecting on the spiritual aspect of the predicament. As Jesus/Isa said in The Sermon on the Mount, on "The Beatitudes," one cannot serve god and money at the same time; as Thich Nach Han preached of the path of peace and moderation; as Muhammad spoke of Humanity as one and transcends race and tribalism, and that an Arab is no superior than any other race.
The remedy of these predicaments is what we ought to work on, gradually but surely through a long deliberate process of inner and outer change, one simply called "Education" — that gentle profession that will ensure personal and social progress.
Today there is a talk of crafting a peace-making and peace-building plan by parties interested in reconciliation. Our view is that any "common framework of nation-building" must incorporate the voices of those marginalized, and the aspirations of the diverse peoples, and the intelligent design of social change that puts people first and at the center. This is what ought to be done rather than erect materials and vainglorious infrastructure architectured to oppress and alienate human beings – those pentagons of power build with the blood, sweat, tears, and fears of the poor the rich enslaved through crude as well as sophisticated means.
In Malaysia, it might be a futile effort for political parties craft elegant common frameworks of a new-Malaysian when not enough social-philosophical dialogue is done through mass and frequent meaningful intellectual engagements that include the hopes and aspirations of the people rather that exclude them; dialogue that sought their opinion and suggestions on what matters rather than teach them to chants slogans of change to be shouted in unison at rallies. In short, we need to bring big ideas down to the level of language and meaningfulness of the class of people we wish to develop.
Each party attempting to work together must command the language of participatory social change, of social justice, of culturally-tailored socialism, or capitalism with a moral conscience. Party members must learn to view religion as separate from the state and be the champions of that man-made laws that are collectively crafted by living, breathing and thinking human souls. That document called "The Constitution", that embody the spirit of a nation with common dream and aspirations and future must be the made to be the bedrock of nationhood.
Oftentimes development and the institutionalization of national policies are stylized as top-down, commanding, and of late draconian and punishing practices. For one familiar with the process of creating shared vision in an organization, this kind of transmittance of developmental philosophy is not only unacceptable but in due course will be a reason for a revolt of the masses.
We must examine and scrutinize our "commanding heights," as the Russian leader Vladimir Lenin would say about our economic model and our ideology and our base and superstructure. We must align these with the question of human nature: as human beings what do we want and what do we need, and how do we differentiate between what we want and what we need, so that we will not be confused and our society will not be evolving catastrophically.
Malaysia – is at a historical juncture of suicide; a bipolar nation breaking down into pieces. We had a dream. That dream is destroyed by the Pied Piper who is projecting himself to serve god and fellow men but in reality, is now having money serve him; that pied piper leading us to Armageddon of our own nation-state.
Where did we go wrong? Why are we living this nightmare? How do we craft a new Malaysian dream?
Hard Times for the nation-state
In spite of exposure to the world via internet, news, social media, and travel, the vision of what could be in Malaysia has become a dark and gloomy one. Visions are hopeful and positive aspirations that can be shared as a national narrative, an encapsulated version of what could be called "The Malaysian Dream".
However any dream has been suppressed with healthy political debate muzzled, academic freedom muzzled, criticism muzzled, where those who dare to dream or criticize the neo-feudal establishment are caste away through various means and neutralized.
The ideological apparatuses are now unashamedly used by the power elite to control, cajole, and coerce the rakyat not only into cultural subservience and political submission but also to instil fear of governmental wrath should citizens speak up truth to power to raise consciousness of injustices. The power elite, those that are ruling the country and whose power is derived not only from elections, arguably dubious in its recent outcome, are those whose hegemony is derived from a massive control of wealth through this convenient system of the Constitutional Monarch; a system that works in symbiosis in the overall framework of "Malay Hegemonic and Trumpeted Superiority," as leit motif.
This is not just a one sided affair. The opposition forces in Malaysia have also become intellectually bankrupt, have lost any passion for Malaysia, and are locked into their own introspection. Of late, especially after the 13th General Elections and after the incarceration of Opposition Leader Datuk Seri Anwar Ibrahim, and since the beginning of the Mahathir-Najib mahabharatta and vendetta in one, the Opposition itself has gone through as series of implosions breaking it into pieces leading not only to the inability for the coalition to come to terms with issues to be championed for the next elections, but also the implosion in its member party itself, PAS. The birth of Parti Amanah Negara (PAN), formed by those who no longer have the faith of the progressiveness of the Islam in PAS, signify the new forms of implosion leading to "new politics" in the coalition. Still, the Opposition has successfully been broken up rendering it difficult to play the role of contender of Barisan Nasional. The rakyat has lost faith in the Opposition, especially with the loss of DS Anwar as its mover and shaker as well as a Malaysian "prime-minister-in-waiting".
This has come to the point where people may not even turn out to vote for the opposition just to protest against the government because of the 'hopelessness' they are displaying in terms of providing any alternative national narratives, dreams, and aspirations for a modern Malaysian society. Political analysts and social commentators these days are having difficult time writing about the possible triumph of the Opposition coalition in the coming elections. Internal politics in PKR especially since the much-criticized "Kajang Move," and the plan hatched as a dawn raid for the Selangor Chief Minister's position, the ongoing and perhaps no-exit-to-an agreement over the implementation of the "hudud" and the open secret of the hardliners in Pas wishing to make Talibanistic Islam as a model of Malaysia's Islamic state – these two major factors add to the internal political combustion of the Opposition, rendering it now too weak for the disillusioned rakyat to have faith in a much-needed change. Even the crumbling ruling party, especially the one plaguing UMNO as a consequence of Najib Razak's escapades, fiascos, and the metastasizing effect of the 1MDB, is benefitting from the implosion of the Opposition.
Global exposure, technology, and education have been wasted on Malaysians who are locked within a Malay-centric psychic dome that is completely opaque to what could be. Whilst globalization as a phenomena of movement of peoples, ideas, technology, and goods demand citizens of the world to adapt and prepare for the challenges of a multipolar, multi-cultural, and multi-perspectived world the Malay mind is still caged by its educational leaders to remain monocultural and to defend the rights to be exclusive and sheltered from the prospects and challenges of the world. This is designed and manufactured so that the incomprehensibility of the war cry and white noise of "Ketuanan Melayu," or "Self-Ascribed and Trumped Notion of Malay Superiority," can be maintained as a reason to live, work, and play.
No one today dare talk about what could be the best way to realize a society based on the simple principle of unity in diversity. Those calling for the need to remove the veil of racism, cast aside the garment of prejudice and suspicion, and embrace the idea of multiculturalism are made public enemies. These speaking up for the idea that all those born and breed in the country – Malays Chinese, Indians, etc. — are now Bumipteras or sons and daughters of the soil, are shunned against almost to the point of being charged as seditious people that do not know anything about the history of Tanah Melayu and ought to be charged for sedition. This is the dilemma of speaking up against the self-imprisonment of Malaysians caught in a historical time-warp and not able to see the prospects and possibilities of an emerging Malaysian and cosmopolitan society.
That is the discourse on a true Malaysian identity and a good society that has become a new haram, or a taboo, and displeasing to the power elite.
For this trade, the right to think and express, the Rakyat get in return a vision of introspection that makes the dark Middle Ages look like the Renaissance period in Europe.
More sadly while the rest of the region is moving forward, the Malaysian elite are content with holding Malaysia back to the risk where what we know today could and will implode and bring a brave new world of misery and disappear.
Imploding Questions
The big questions of nation building and bangsa are imploding.
Malaysia has no structured and streamlined operational government any more. It is run by kleptomaniac leaders who are purely concerned with getting what they can for themselves and demanding that they be condoned for it.
The states are failing, many not financially viable anymore, run by more morally bankrupt leaders who take their ques from their feudal lords who they pay alms to for the right to rob the country morally.
There is no such thing as proper federal state relations operating in Malaysia; UMNO tore up the constitution long ago and just ad lib as they go along.
The young of the country are bypassed for the old guard whose "Use by" dates have long gone.
Sabah and Sarawak have been raped and put into subservient position vis the federal government which is run by a crony elite.
Islam is now a political tool of persuasion and control. It's a tool of the government, of which PAS hand delivered to the government with their insistence on HUDUD without Tawhid.
Education is another handy political tool of subservience. It seems to produce new graduates who cannot t think for themselves in fear of offending. People are being programmed to obey in Malaysia's higher education institutions, after being taught how to go through life without questioning the status quo in the secondary system.
Today in Malaysia, the rakyat have not experienced good governance with any big picture vision. Rather they have been subjected to a government that is ad hoc and acts on whims. Nobody talks policy in Putrajaya. Policy makers only talk greed. Mega projects are mega bucks, and everyone wants a slice.
Government is a winner takes all mechanism, where those outside can eat the crumbs that the elite don't want (or more rightly cannot handle).
So let us ponder about what could be past the introspection of UMNO, the leadership of today's neo-fuel elite, corporate cronies, and opposition forces.
A vision for a new Malaysia
Amidst the chaos engulfing the country circa the 58th. Malaysia Day, what is left is hope, although hopelessness lie in the inability to remove those corrupted sectors – individuals, institutions, and ideology. Malaysia needs a vision, a new national narrative that all can debate and get behind to rebuild the country to the potential it really has. That vision was there before Mahathir took power and transformed it into total power over the course of his 22-years in power. The challenge indeed is to liquidate Mahathirism and start this nation-state at Ground Zero with the following changes to be made:
1. A debate on Malaysia: A national debate on what Malaysia could and should become a national priority. There is an imperative urgency to this. This dialogue must be done openly through the media, schools, universities and all possible forums. It must begin with a true retrospective local of our history, so that it is appreciated, with a 'no holds barred' situational audit undertaken publicly on the nation's political, social, and economic on the present situation today. One when the past and present is honestly reflected up can a future direction be chartered for all and sundry of what we should all call 'the great nation of Malaysia'. Given the dire state Malaysia is in, with the institutions crumbling and critical consciousness needed for progress disappearing, it is imperative that systematic effort be engineered and architectured to make the citizens be able to think critically and morally. The 'hang-up' on the current narratives of 'Ketuanan Melayu' and 'Hudud', and the acceptance of corruption of the highest order, is keeping Malaysia locking into the past, without hope of ever seeing a bright future where we can be proud of the nation we should be calling 'great'.
2. A clear separation of powers: A return to a national unity government with checks balances and power sharing until the country is out of crisis is mandatory if the country is going to be free of the past. This requires political parties to set aside their differences temporarily, come together and work on an agreement to save the nation from further descending into chaos. Each party owes its voters the willingness to see through a country that stops bleeding from years of conflict, corruption, and cultural degeneration.
3. A transcultural-philosophical Islam: A return of the path of a progressive interpretation of Islam that would be an asset to the country. Focus should be given on the big Islamic issues in economy, business, corruption, and work towards the creation of universal set of morals that society will be proud to live within. Malaysia has travelled the mistaken path of Arabization since the days of "Islamization Project" at the onset of the Mahathir Era. Decades of success of the institutionalization of a spectrum of Islamic concept s and applications have yield what is today a process of inching towards Talibanism. This is particularly evident in this administration of Najib Abdul Razak in which there seems to be a loss of control of the political will to monitor the spread of "intolerant-Salafist" version of Islam. Absent is the flourishing of Islam that promotes critical inquiry and philosophical discourse reminiscent of the rigour and splendour of Islam in Cordoba, Spain at the height of the Age of Transcultural-Philosophical" Islam if there is a designation to that period.
4. A responsive educational system: Innovative education models like the Switzerland system where students are able to master multiple languages should be considered as models to be adopted in multilingual Malaysia. In many places of Europe students are able to attend universities and undertake their work in one of possibly two or three languages. In addition students need encouragement to question what is, and this must start in the classrooms of the nation. No longer should asking questions be considered disrespectful, but rather praised as the ability to think critically. In addition, if Malaysian universities are to excel, they must be de-politicized. VCs must be selected on their ability as professional educators rather than loyalty to the BN Government. No more should BTN connections ever be the qualification needed for a person to hold the highest offices within universities. Reform of Malaysia's universities must start at the top and be allowed to filter down through autonomy and true meritocracy. Without any changes at the top, Malaysia's higher institutions of education are doomed to continue their spectacular fall in international rankings.
5. A new federalism: This is required in Malaysia where there is a genuine respect and acceptance for the division of powers between states and the federal government. This is all laid out within the Constitution of Malaysia but has been abused and ignored by successive BN Governments who have acted to centralize power spurred on by the motivation of greed. State Governments need to be nurtured where good leaders need to be found and developed to look after state interests, independently of any Federal Government. This would be a completely new political paradigm for Malaysia and help bring Malaysia's leaders closer to the rakyat. National development and management needs to be a cooperative area, free of party politics. Governments must respect the will of the people and work within those wills, whether a State Government be BN, DAP, PAS, or PKR. In addition, BN state Governments must learn to operate independently from the will of the Federal Government leadership, and act on what they have been elected for, the protection of state rights, and development.
6. A new deal for Sabah and Sarawak: This urgent development is needed; one that follows on in the spirit of federal-state relations, where the 18 and 20 point agreements must be honoured by all, as part of the history and heritage of the formation of Malaysia. New talks about autonomy within the federation must be undertaken within the wide framework of federal-state relations to get the countries bureaucracy working in coexistence and cooperation.
7. An all-our war on corruption: Malaysians must attack corruption fearlessly and take a lesson from China. Corruption is an Achilles heel of Malaysian Government and is drawing the nation down to a failed state syndrome. A country where corruption prevails has no morals whatsoever. The news of corruption and the nation's leaders being able to get away with it is not the examples the young generation of Malaysia should be taking their leads from. Radical shock treatment is needed here and it may have to be a death penalty, even though this is an abhorrent punishment. What must be made clearly understood to all is that corruption is not acceptable anymore in the nation of Malaysia.
8. A civics-minded populace: Malaysians must also play a role in everyday government and this is why local government should be democratized. Local people should stand for local elections for local government and learn the role of authority and responsibility. Local government is the third tier of government which has had little transparency. Local government is actually more relevant to the everyday lives of the rakyat and it's time for the rakyat to take this responsibility. People with political party affiliations should not be allowed to run public office, so that city councils can remain independent.
9. A new breed of leaders: It's time to bring forward the young leaders of this nation into the political arena. No more should politicians whose 'use by' dates have long gone take up all the positions of power. It's time for the younger generation to take over. Within this, the gender balance of national leadership needs a drastic tilt towards more female representation.
10. A major political paradigm shift: Malaysian politics needs a massive paradigm change away from personality, race, and nepotism and move towards policy. The same stories and narratives about race and privilege are getting Malaysia nowhere. In fact it's going backwards relative to the rest of the region and becoming deeply introspective. All political discussions should be in terms of policy within the framework of Malaysia's institutions. That is true constitutional Government at work.
11. A powerful senate: This means revamping the National Senate to become a true house of review instead of a house of reward and convenience it has become. The Senate should be a true state house where the interests of each state and territory is looked after by members directly elected by proportional representation, rather than the appointment system currently in place. In, addition the Senate should have the power to call inquiries into issues of national interest, and the power to block budget Bills, as a check and balance on the Government of the day.
12. A passage to decentralization: As Malaysia is a complex country, its time through federal-state relations and local government to decentralise government operations within the country. Malaysia is not a communist country, but insists on operating as one through centralized planning and centralized decision making. The Prime Minister's Office (PMO) has become enormously powerful and this power and authority, as well as responsibility should be channelled back to local areas where decisions affect the people living there.
13. A people-first economic philosophy: It's time for massive market and economic reforms to take place to modernize the Malaysian economy to one that is influenced through market forces rather than regulation protecting the power elite and their cronies. Import permits (APs) must be done away with to allow a level playing field develop in the Malaysian business world today. The current heavy regulation and artificial monopolies that exist in Malaysia just go to keep a small section of society wealthy in the name of the New Economic Policy (NEP). There must be transparency, along with the emphasis on sustainability when land is handed out to corporations. The national land bank is held in trust for all Malaysians and should not be a mechanism to make a favored few ultra-rich. Rather than build luxury resorts where the local economies see little benefit, true community projects should be planned and developed. The gap between those who have and those who have not is widening. Market reforms are urgently needed.
14. A shared decision-making: Consultants must be stopped from being the instrument that is making so much policy within the Malaysian Government today. Pemandu and the corridor authorities are on a gravy train racking up massive consultancies to develop policy for implementation. The policy making process must bring in public processes that involve the public into the process of determining their own destinies and develop more consultative government.
15. A broader choice of political parties: On the political front, parties should be broken up and reorganized into strong grassroots state organizations that pick their own state leaders. State members should select their own parliamentary candidates and political leaders, so that states can operate government independently. National party offices should operate only as peak bodies and facilitators. Such a move will distribute political power back to the grassroots within the parties and prevent any one group dominating the political organization. This means that there may be a much larger number of political parties representing Malaysians much better than the narrow choices available today.
16. A thinking-feeling-doing civil service: Malaysia once had one of the best civil services within the region. However, Mahathirism whittled away at the independence of the civil service until today it is a zest pit of political cronies there to serve those in power. The civil service needs to become independent again and made more efficient where the spending wastages are eliminated. Meritocracy must be brought into the civil service as a major uncompromising principle if the service is going to become independent and professional.
17. A new paradigm in economic planning: There is a need for Malaysia to find new industries to invest in. The current portfolio of Malaysia's earners is very narrow. The country is now suffering from low petroleum and commodity prices, and needs to be urgently diversified so the country can be brought to new levels of prosperity for the next generation of Malaysians.
18. A return to cottage-based industries: However it is not just large industries that must be sought as winners. The country must focus on developing community based industries across the country. These small scale rural industries must not only be compatible with but act as a means to enhance the nation's various indigenous cultures. This should include food production and be centred around local trade so that local communities can be self sufficient. Self sufficiency in food production may assist Malaysia withstand the coming 'Euro' type economic calamities that are occurring today in countries like Greece.
19. A new peg for the national currency: With the reputation of the Ringgit partly destroyed by the Kleptocractic elite and massive capital flight from the country, the Dinar and Dirham should be encouraged as an alternative local currency arrangement. Not only would the Dinar hold value (being based on the value of gold), but it would serve as alternative medium of exchange, that is not subject to the forces that have caused the Ringgit to sink in value. This could be supplemented by encouraging local savings cooperatives that are run by the local people, for the local people and are owned by the local people, as alternatives to the large Malaysian Banking Corporations owned by the elite. This will help curb speculation within the Malaysian economy.
20. A newer vision of a foreign policy: Malaysia's future relies upon being a contributor and hard worker within the region the nation is domiciled within. Current foreign and economic policy towards the region is ad hoc and requires an intellectual revamp to place the nation within the region as a cultural and economic power once again. A new thought out foreign policy is needed so Malaysia can play a leading role within ASEAN and its entry into the AEC at the end of this year.
21. A new Malaysian citizenship spirit: The nation must be made to be Malaysian once and for all. Malaysia is one country and cannot be considered in part. There can be no such thing as first and second class citizens anymore. This Malaysian brand of apartheid is morally reprehensible and must be abolished once and for all.
Essentially, below is a grand plan or the big picture of change that need to respectively be created and painted in order for Malaysia to offer a pathway to the realization of the 'Malaysian Dream," preceded by key premises.
We cannot escape from the idea that there ought to be winners and losers, whether it is in the way we give grades to students, design economic policies, organise the political system or, ironically, even in the way we understand religion and God and how these relate to what Mohandas Gandhi would call the harijan (children of God).
The continuing issues of succession plaguing the leadership of the major components of all the ruling parties, for example, reflects a virtue-less leadership. It even reflects the system of dictatorship and authoritarianism that we have allowed to take root in all parties. We are seeing the development of another dangerous excess of authoritarianism – the development of political dynasties. We continue to see this culture in the Malay and Chinese political parties as well.
If all that energy is used to design a better system of participatory democracy and philanthropy, and to reach out to other ethnic groups to collaborate in solving the issue of poverty, we, as Malaysians, will become a miracle nation. Poverty is not the problem of Indians or Malays or Chinese – it is the problem of Humanity.
How can the rich be saved if the poor are multiplying in large numbers? We will have a society that will need more sophisticated surveillance system in order to reduce robbery, kidnapping, etc.
The poor look at rich and ask themselves: "Am I poor because I am lazy? Or is he rich because he works a hundred times better? Or is it the system we build that will continue to make the rich richer and the poor poorer?"
What resources do the rich have à-vis the poor to compete in a world that is increasingly technological and technicist and informational? We have created a system of ethically-based structural violence. It is a complex problem but one can certainly make sense of it all.
We need to bring back 'virtue' to the forefront of our political philosophies and into our economic paradigm, and next use it to design a virtuous foundation of our economic system. From a virtuous foundation we will then see a healthier characterisation of how we design and reorganise our lives as economic beings.
Education, and education alone, though slow and tedious as a process of transformation, will be the most powerful tool of cognitive restructuring and the teaching of virtue. Education for peace, social justice, co-operation, tolerance and spiritual advancement will be the best foundation of this mode of operation.
How do we even begin creating a republic of virtue if we do not yet have the tools of analysing what a corrupt society is and how corrupt leaders are a product of the economic system created to reproduce more sophisticated forms of corruption?
We must engineer a revolution of our very own consciousness. From the revolution in our minds, we move on to the revolution of our consciousness, and next to our collective consciousness. Gradually, as we realise that a better collective consciousness can be created, we will be aware of the oppositional forces that are making real human progress disabling.
We must now become makers of our own history and help others do the same. We must first learn to deconstruct ourselves and draw out the virtue within ourselves, even if the process can be terrifying. We must then each create a manifesto of our own self and de-evolve from then, until we tear down the structures within and outside of ourselves and reconstruct the foundations of a new republic.
Our first move
In conclusion, here is the essential question: Where do we go from here — from the premises of change and considerations we outline above, to a course of action framed thematically? What ideas do we need to move in order for our nation to progress the way our common dream pictured? Here are our concluding thoughts on a new Malaysia one which needs the following:
" … a brand new political will, radical political change, an overhaul of the system, a fresh new and different mandate, a prison complex big enough to incarcerate the long-time corrupt ones, a plan to redistribute wealth, to dismantle educational apartheid, a rewriting of Malay and Malaysian history, a re-threading of the moral fibre of the armed personnel, a massive arrest of political tyrants of past doings, a restructuring of the casino capitalist economy, a stronger local government established, a clampdown of racist and hate-groups, a return to the rule of law, a return to agricultural society, an experimentation with a radically new form of communal-styled living, a dismantling of systems that allow global corporate giants to continue to prey upon the natives, a return to the cooperative system, strengthening of labour, a re-education of political official on management, ethics, and political philosophy, the separation of religion and state, the dismantling of useless cultural and religious rituals, a restructuring of society based on the principles of radical multiculturalism and the celebration of transcultural philosophies, the reduction of TV time and TV channels, the introduction of the reading of the great works of arts, humanities, and literature from the cradle to the grave, the curbing of rhetoric on Islamic or any religious state, the compulsory teaching of philosophy from the cradle to the grave — all these and more to overturn the system on its ugly head.
As Malaysia's most revered founding father said in 1957, proclaim in the country's independence:
" … But while we think of the past, we look forward in faith and hope to the future; from henceforth we are masters of our destiny, and the welfare of this beloved land is our own responsibility: Let no one think we have reached the end of the road: Independence is indeed a milestone, but it is only the threshold to high endeavour-the creation of a new and sovereign State. At this solemn moment therefore I call upon you all to dedicate yourselves to the service of the new Malaya: to work and strive with hand and brain to create a new nation, inspired by the ideals of justice and liberty-a beacon of light in a disturbed and distracted world. … "
Indeed, when people believe in the future of their nation, it will be strong. That belief in Malaysia must be rekindled and recreated.
No such thing as sustainable palm oil"? What nonsense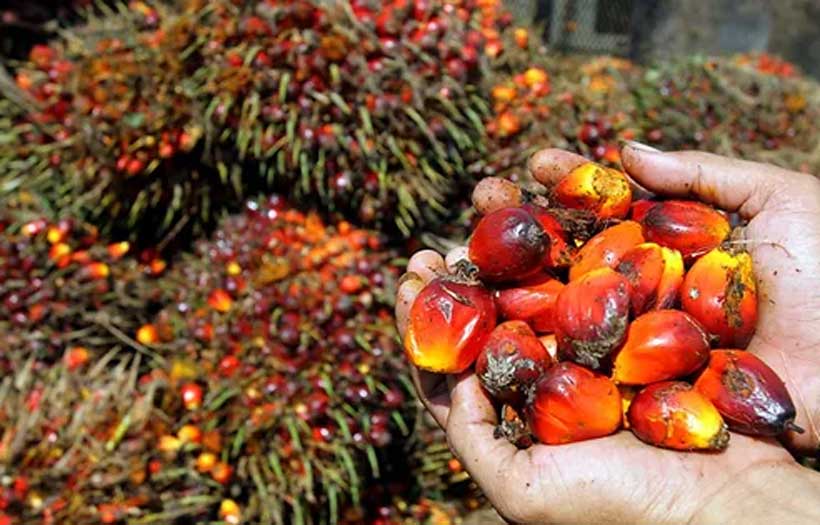 Last week an Italian scientist, Roberto Gatti, made headlines in Malaysia when he proclaimed that there is "no such thing as sustainable palm oil". The only problem is that Mr Gatti is wrong.
Indeed, oil palm producers have for the last 15 years become the lightning rod for the public's growing anger on issues relating to deforestation, global warming, subpar labour practices, and transboundary haze.
Only a silent few have questioned these allegations, leading the vast majority of the public to swallow these headlines hook, line, and sinker – leaving the narrative unchallenged. It is as if the endless supply of information in today's modern era, through quick and easy forms of digital content has reached a point of overload. Sadly, it has worn us down and induced a premature form of mental fatigue, taking away our ability to distinguish between credible research and catchy 'clickbait', and ultimately what is right and wrong, and whether we should even question it.
The palm industry is a vital agricultural player today, globally. Whilst it only occupies less than 0.5% of the total area under agriculture today, it accounts for 37% of all the oils and fats produced in the world and continues, in spite of the Covid-19 calamity, to secure jobs for well over 5 million people globally, most of which are smallholder farmers who depend on this crop for their livelihood.
Is everything perfect and rosy? Absolutely not. The oil palm – like all agricultural crops requires one thing – LAND. And this is where the dilemma arises. In this context, we must acknowledge that the oil palm has contributed towards large tracks of deforestation, even though over the last 25 years it has accounted for less than 5% of global deforestation. Boycotting palm oil and replacing this with an alternate vegetable oils is of course a decision which people or big brands are free to make. However, the price for such action will be high, as it is proven beyond doubt that replacing palm oil with any alternate vegetable oil will result in using up to 10 times more land to produce the same quantity of oil. Even the International Union for the Conservation of nature (IUCN) and World Wide Fund for Nature (WWF) have recognised this urging, and support the production and use of sustainable palm oil, thereby preventing greater impacts on the environment, biodiversity, and communities.
The problem with studies like that of Mr Roberto Gatti, is that his pseudoscience has intentionally singled out the oil palm without putting things in perspective, and informing the reader that commodities such as beef, soy, maize, poultry, timber production and more account for over 90% of the world's deforestation today, and are still in the infancy when it comes to providing consumers with a supply chain that does not come from recently deforested land.
Palm oil, however, has such a scheme in place today, where buyers can be assured of no deforestation, no new peat development, and no exploitation of workers. It is called the Principles and Criteria, which is set by the Roundtable on Sustainable Palm Oil or 'RSPO' – a standard which with supreme confidence, I can state goes beyond any similar sustainability standard in the world today – even when it comes to olive oil production in Spain, rapeseed production in France, soy production in the US, or canola production in Australia.
The palm oil sector is far from perfect and I will be the first to state that there is still a long road ahead in terms of making sustainable palm oil the norm, but the first steps were taken over 15 years ago to create a multi-stakeholder platform, where buyers and consumers could be assured that the palm oil in the products they use and consume has indeed been grown and sourced sustainably. The aspirations remain high, and today we see the Malaysian Sustainable Palm Oil (MSPO) and Indonesian Sustainable Palm Oil (ISPO) certification schemes, providing an amazing platform to raise the floor of the "many" instead of just focusing on raising the ceiling of the "few".
Together, we will drive the RSPO, MSPO and ISPO standards forward, regardless of the spurious claims by people like Mr Roberto Gatti, and hopefully take inspiration in the words of wisdom from the late Chinese philosopher, Confucius: "It is better to light a candle than to curse darkness".
Sustainable palm oil is the "light" – it is the future – and any efforts to squash this movement will only move us back into darkness, where we will lose our way, remain silent, and fail to speak up when half-baked truths grab headlines. In the end, this is about taking ownership and holding fast – especially when the headwinds are the fiercest. It is about appreciating that sustainability is a shared problem, requiring individual changes that must start today. This includes you.
Shared-use digital infrastructure, momentum for repositioning of CSR and governance of resources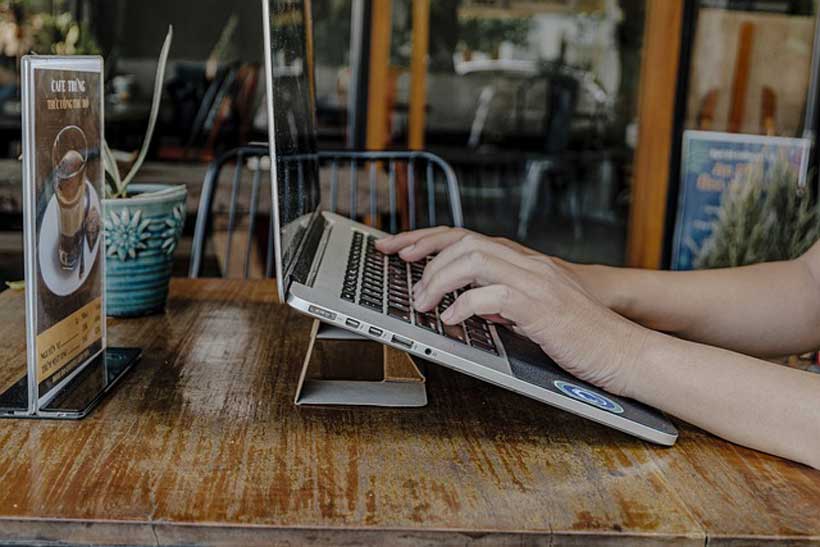 Apart from being threatened with entering the brink of recession, Indonesia is also facing other problems due to Covid-19. In the education sector, following the health protocols, the learning activities must be carried out online during the pandemic, which further demands the widely available of adequate digital infrastructures.
Indonesia is one of the highest technology users in the education sector in the world. Cambridge International in 2018 released that Indonesian students use the most IT/computer rooms (40%) in schools, and the second-highest use of desktop computers (54%), after the United States.
However, there is only about 40% of teachers who are technology ready. The challenges of online learning are increasing because remote or rural areas are lacking smartphones and internet networks.
Meanwhile, limited fiscal capacity makes it impossible for the government to build digital infrastructure evenly in a short time. Efforts to involve the private sector appear to be an option should the country is unlikely to pursue debt financing in strengthening the public services.
Otherwise, Indonesia is threatened with lost generations in some rural areas or at least suffering from a spike in urban-rural education inequality. The country, therefore, may consider shared use of digital infrastructure between extractive industries and rural communities as an additional alternative scheme in dealing with these limitations.
Shared-use infrastructure
The extractive industry, such as mining and oil and gas, always require digital infrastructure to carry out their complex operations on site. The companies must develop their corporate facilities if they operate in remote and underdeveloped areas.
Therefore, the field offices are usually equipped with excellent internet networks. However, the use of this infrastructure is often subject to the exclusive right of the respective companies as it is a part of business investment.
Shared-use is the notion of allowing other parties such as the communities around the extractive project sites to use the company infrastructure, for instance, internet networks.
The availability of internet networks would somewhat benefit rural communities in facing education challenges during the crisis. Due to that, extractive companies that operate in a rural area might extend their internet facilities to the surrounding villages, to provide digital infrastructure to the communities. It will undoubtedly help children to access education and submit assignments, for instance.
Under strict health protocols, extractive companies can also provide particular spaces completed with computer facilities and internet networks in their office complex open for educational purposes. This program may help children access teaching materials, and teachers may take online classes or training for capacity building purposes.
Most importantly, this shared-use scheme does not require government funds or debt financing. The government also does not need to convince the private sector through expensive and lengthy feasibility studies.
What the country needs is a good sense of crisis, political will from the government, and goodwill from the extractive industries. By adopting this initiative, the state can obtain an additional alternative to provide digital infrastructure in resource-rich but underdeveloped villages.
Straighten the CSR objectives
Shared-use digital infrastructure can be integrated with the Corporate Social Responsibility (CSR), which many have misunderstood so far.
Extractive companies often consider CSR as part of their generosity to the community and the environment. Therefore, the industry repeatedly treats CSR as a residual program to allocate a portion of their profits, not as the primary strategic policy to deal with the other stakeholders.
The stuttering government exacerbated this confusion. The government always treat the companies merely as the agents to exploit natural resources and generating mineral revenue as much as possible. Extractive companies have never been positioned as a strategic partner to share responsibilities in accelerating rural social and economic conditions.
The CSR success criteria are only measured by how much funds the company has spent, not by how practical the implementations are.
Some even treat CSR as a matter of money distribution only to smoothen out the resource exploitation and minimize social pressures. A few companies polished this colonial objective in a more modern term: to win the social license to operate.
As a result, CSR funds tend to target pragmatic programs such as different kinds of donations that lead the societies even to be more dependent on the companies. Instead of delivering benefits to the communities, this approach is, in fact, mostly enjoyed by rent-seekers and group elites.
The International Resource Panel of the UNEP in 2020 has also confirmed the failure of social license to operate approach as it depicts the industry's pragmatic and often fail to be implemented at the national level.
This primitive approach made extractive investments to work identically to drugs effects: creating community dependency while at the same generate addiction to the resource sectors.
In 2018, mineral dependency, as projected by nominal mining contribution to the GDRP showed many resource-rich regions experience high dependence on non-renewable sector. For example, Mimika Regency (85%), East Kutai (81%), Bengkalis (69%), and Kutai Kertanegara (65%).
Kolaka, one of the most historical nickel producers in the country, experiencing appalling developments when almost 50% of its economy depends on mining, whereas this figure ranged from 8-15% only in 15-20 years ago.
These regions are undoubtedly vulnerable considering the nature of mineral as non-renewable. Extractive sectors eliminated economic independence and put local people exposed to economic turmoil and pressures on global commodity prices.
When the extractive activities halted, which could be anytime, the regional economy would immediately paralyze as a result of losing its primary support in a split second.
Resource governance reform
The extractive industry governance in the country has been misguided. Investments that expected to contribute to the national economy have led to false growth symptoms.
The Covid-19 pandemic should be the momentum to restructure it. It is now the time for industry and government to escape from the trap of past perspectives.
Shared-use of digital technology infrastructure is just an example of how extractive industries can leverage the local communities. On a broader scale, shared-use may target other corporate infrastructure and help the societies to access financial assistance, logistics, and markets for their economic activities. By doing so, the CSR programs could generate more independent with the diversified local economy.
The shared-use is a way to help unlock the social and economic potential to give birth to competitive rural societies and build comparative advantages. This policy can be considered as the trade-off for community acceptance and government permission on extractive project developments.
From the business perspective, shared-use not only can reinforce the company brand and enhance the corporate image but also may strengthen the stakeholder engagement, especially with the community and local government. It is an essential measure to embody of socially responsible investment principle with the ultimate goal of sustainability.
How Modern Chinese Political Thoughts Formed Indonesia Towards its Independence
Indonesia and China relations have been building each other's capacities either politically and economically for 70 years despite many challenges and tensions among them during that time. Today, China is one of Indonesia's strategic partners in economic and infrastructure development. At the same time, China becomes a new economic powerhouse and prominent state actor in world politics. Behind the rise of China economically and politically in international politics, many modern Chinese thinkers were laying fundamental philosophy which has strengthened morals, value and enlightens ways to build stronger and modern China. Those were, Dr. Sun Yat – sen, Mao Zedong, and Li Dazhao which became the modern foundation of China. They were born and raised in China when ruled by an outdated monarchy, Qing Dynasty, which urgently needs to reform their aspects of government. They realized there should be a new principle to guide China to be a modern nation. The founding fathers of Indonesia also influenced them and made China have a significant contribution indirectly towards Indonesia during the era of the national independence movement (1908 – 1942).
Indonesia and China bilateral relations formally established after the declaration of the founding of the People Republic of China (PRC) on October 1st, 1949, Indonesia recognized the sovereignty and formation of the PRC a few months later on April 13th, 1950. Indonesia became the first Southeast Asian country to established official diplomatic affairs with the PRC and recognized Communist Party of China (CPC) who hold sovereignty of China Mainland with the title "the People's Republic of China" instead Kuomintang Party which loosed the Civil War (1927 – 1936 and 1946 – 1950) against Communist Party and exiled to Formosa Island (now Taiwan). Indonesia's recognition of the People's Republic of China's sovereignty to ruling China is the beginning of the relations between the two nations. During that time, Soekarno, the first president and The Founding Father of Indonesia has strong relations with China and become the golden era of Indonesia and China political relations[1].
China Contributions Towards Indonesia in Politics: Pan Asianism, Three Principles of People, and Mao Zedong's Leadership
Relations between Indonesia and China were going well due to Ir. Soekarno, the first President and the founding father of Indonesia, had a positive attitude towards China. During His youth, Soekarno was inspired by Pan – Asianism thought by Li Dazhao,[2] one of the founding members of The Communist Party of China despite Pan – Asianism pioneered by Dr. Sun Yat – Sen.[3] Li Dazhao version of Pan – Asianism was popular among Indonesian young intellectuals because the idea of Li Dazhao to build a "New Greater Asia" against The Japanese version which glorify Japan as the leader of Asia was only to fulfill Japan ambition to conquer all of Asia and creating new kind of Imperialism which most Asian nations already suffered previously by European Powers..After the death of Dr. Sun Yat – sen, Most Indonesians during that era in favor Mao Zedong who was Li Dazhao's disciples and partner to founding Communist Party of China than Chiang Kai shek as successor of Dr. Sun Yat – sen to spread spirit of Pan – Asianism, This can be proofed on Soekarno's essay written on Suluh Indonesia Muda in 1928[4] .
Not only Pan – Asianism by Li Dazhao thought, Sun Yat – sen thoughts had influenced many independence movement organizations in Indonesia during Dutch Colonialism regime in Indonesia. Young Soekarno during his college years in Bandung, influenced by both of them after spending time discussing social and political issues during that era with his Chinese descendant colleagues. Soekarno admitted that Pancasila has been inspired by The Three Principles of People thought by Dr, Sun Yat – sen.[5] For example, the first principle, Minzu or People, is commonly preferred as nationalism. Nationalism interpretation according to Sun Yat – sen meant independence from imperialism and colonialism by creating Chinese Nationalism formed by united major races in China such as Han, Manchu, Mongol, Tibetans, and Moslems (Hui and Uyghur)[6]. The idea of Minzu influences the third principle of Pancasila, Persatuan Indonesia or United Indonesia to unify all ethnic and races in Indonesia to form Indonesia Nationalism.
Then, the second principle Mínquán or democracy, Dr. Sun Yat – sen interpreted that democracy is desirable for China because it the highest form of political evolution and attempted to reinforce people aspirations and assist it into the achievement of complete justice. This is similar to the fourth principle of Pancasila which emphasizes the government of, from, by the people. And the last, the third principle, Minshēng or People Livelihood interpreted as collaboration and partnership between people and the government to achieve maximum social justice with restraining capitalist power through taxation, regulation of capital, and land equalization to avoid the emergence of modern labour exploitation. This has similar meaning with the fifth principle of Pancasila, Fair social justice for all Indonesians. With these similarities of definition and ideas between The Three Principles and three of five principles of Pancasila, it's clear that Pancasila was influenced by The Three Principles of People by Dr. Sun Yat – Sen which has become the modern foundation of China until now.
After the end of the Chinese Civil War, China built its relations with Indonesia officially in 1953. During that time, Soekarno was impressed by Mao Zedong's leadership based on His political ideas thought, New Democracy. Mao Zedong's leadership brought China into an industrialized nation and the fastest economic growth during that time has inspired Ir. Soekarno adopted it during his presidency. After His state visit to China in 1956, Soekarno adopted China's political systems during Mao's leadership as a role model to build and change the foundation of political systems in Indonesia after parliamentary democracy failed to create a new constitution. Soekarno formed a centralized government in which he as a leader has a central role to maintain governance of Indonesia. Soekarno viewed Mao Zedong's thoughts, New Democracy as the successor of The Three Principles of People by Dr. Sun Yat – sen because of New Democracy giving progressive views towards peasants and poor people as were the majority of the population in Indonesia during that time.
For example why New Democracy is successor of The Three Principles of People, Mao perspective on democracy (Mínquán) is a form of government systems should be ruled and organized by peasants or proletariat through people congresses from national level down to the provincial, county, district and township which their member consist of proper representative for each revolutionary class according to its status in the state, a proper expression of the people's will, a proper direction for revolutionary struggles and a proper manifestation of the spirit of New Democracy elected their own government bodies, then a system of really universal and equal suffrage, irrespective of sex, creed, property or education, must be introduced[7]. Such is the system of A democratic centralism or Social Democratic to achieve complete social justice, Soekarno affirmed this through his speech at Indonesia National Party Conference on July 3th, 1957. Soekarno believed that Indonesia should adopt this Social Democratic system which different than in the western hemisphere to achieve complete social justice[8]. This Soekarno way to elaborate his leadership style with Mao Zedong thought, New Democracy to validify made Soekarno have emotional tied with Mao Zedong and relations between Indonesia and China getting along together well in politically.
Conclusion
Contemporary China today has been formed by their intellectuals and political leaders to form new political and philosophical foundations to replace feudalistic and outdated systems by the previous Qing Dynasty which failed to protect China from imperialist powers and develop China economy during that time despite the strategic location of China and the abundance of natural resources. The early revolution called Xinhai Revolution (1911 – 1912) was initiated by Dr. Sun Yat – sen based on The Three Principles of The People to create democratic and unified the five races in China. Before the creation of The Three Principles of The People, Dr. Sun Yat-sen pioneered Pan-Asianism to invite all Asian people to rise against western imperialist powers after the victory of Japanese Navy against the Imperial Russian Navy in The Battle of Tsushima (1905). However, Japan corrupted the meaning of Pan – Asianism to rationalized Japanese military aggression and political absortion to justify Japan as a leader of Asia. Li Dazhao offered Pan – Asianism which means all Asian Nations should rise against any imperialist power including Japan and unite to achieve equal union of all Asian Nations.
Pan Asianism influenced all of many independence movements in many regions in Asia which had been colonized for a long time by western or European powers, including Indonesia which controlled Dutch Colonial Government during that time to rise up against colonial or imperialist powers. Then, The Three Principles of The People has influenced Soekarno as the founding father of Indonesia to create a philosophical foundation for Indonesia. The similarity of the diversity of people and historical condition between China and Indonesia is the reason why Soekarno was inspired by The Three Principles of The People to create Pancasila as the philosophical foundation of Indonesia until today.
After the independence, Soekarno as the first President of Indonesia impressed by the rapid development of China during the Mao era thanks to his leadership style. Mao Zedong leadership based on his political idea, On New Democracy to form a centralized government to manage all aspects in politics and economy to achieve maximum and equal social justice among the people. Mao's leadership based on On New Democracy adopted by Soekarno to boost Indonesia's development after the independence. The conclusion of this paper is China had been contributed Indonesia politically during Pre-Independence Era or The National Revival / Independence Movement Era (1908 – 1942) through Pan – Asianism by Dr. Sun Yat-sen, then revised by Li Dazhao to reinforce the sense of nationalism among Indonesian Intellectuals, and The Three Principle of The People by Dr. Sun Yat-sen to create Philosophical foundation of modern Indonesia. Then, Mao Zedong's leadership based on On New Democracy to boost Indonesia development after the independence which adopted by Soekarno.
---
[1] Liu, H. "China and the Shaping of Indonesia, 1949-1965" (2011) p. 233 – 236
[2] Rudi,H. .(2011, May 29th). "Bung Karno dan Pan Asianisme." Berdikari Online. Web. Accessed from http://www.berdikarionline.com/bung-karno-dan-pan-asianisme/
[3] Dahm, B, "Soekarno and The Struggle for Indonesian Independence" (1970), p 115 -116
[4] Sukarno, "Indonesianism and Pan Asianism", p. 67. 16
[5] Sukarno, "The Birth of Pantja Sila" (1945), in Pantja Sila: The Basis of the State of the Republic of Indonesia (Jakarta: Department of Information, P. 196
[6] Bedeski, Robert E. "The Concept of the State: Sun Yat-sen and Mao Tse-tung." The China Quarterly, no. 70 (1977): 338-54. Accessed January 31, 2020. www.jstor.org/stable/652620.
[7] Mao Tse-tung, "On New Democracy." SW, Voll. II, P. 347. https://www.marxists.org/reference/archive/mao/selected-works/volume-2/mswv2_26.htm
[8] Utomo, Satriono Priyo. "Indonesia, Tiongkok dan Komunisme, 1949-1965." Indonesian Perspective 2.1 (2017): P. 66