Rise of fear in a wake of refugee crisis in Europe
In a wake of refugee crisis in Europe and looking for its solutions fear of unknown customs, religions, people with their own culture and way of living, fear and negative perception of foreign regardless whether they are refugees or economic migrant in Europe is on the horizon and is increasing.
Based on European Law Enforcement Agency (EUROPOL) report for this year, shows that terrorist attacks in the European Union (EU) are low relative to Africa, South-East Asia and Middle East and are not evenly distributed over the member states. It needs to be pointed out that religious inspired terrorism was carried out by Europeans that joined and returned from today's conflict zones and they represent a threat that was responsible for four deaths that happened in previous year on the European ground, not the people who are running away from bloodshed and killings. The EUROPOL report states also of a significant number of terrorist plots being disrupted and of significant increase in arrests for religiously inspired terrorism in previous years. Many arrests made were carried involving individuals that had returned from Syria. EU member states reported of two completed terrorist attacks specifically classified as religious inspired terrorism, one carried out in Belgium and the other in France. The fact is that the increasing number of travelers and returnees represents a significant threat to security in the EU. Statists show that overall terrorist attacks and arrested suspects were classified as separatist terrorist, followed by anarchists and left-wing attacks. But now some are afraid of something that might never happen. Some part of the population perceives people running from war zones or looking for a better life as a threat or potential terrorist. So the fact that refugees represent a threat to Europeans because of their beliefs and religion based on the last year events on European soil has in my opinion so far proven to be false. Having in mind that everywhere extremist can be found. The diversity of nationalities and motives for migration creates huge challenges and should not be simplified.
Maybe some of the people fleeing from Syria, Afghanistan, Iraq and other countries do have bad or so to say terrorist attentions but so far that has not been proven. After all, legal systems are working on the fact not guilty until proven otherwise and should be respected also outside the courtyard. All in all, why do we have mechanisms such as counter terrorist groups, intelligence services, military and police for, if not to protect us from such an individual that could pose a threat to society or security? The OECD Migration report predicted that by the end of this year number of asylum applications could reach 1 million. Data from the Transatlantic Trends survey for 2014 showed that 40% of the population in Europe would prefer a more restrictive migration policy for which a cause could be a major economic crisis, unemployment and not unified solution to the refugee crisis.
Since the year 2011 forward number of refugees coming into Europe has increased and is still increasing. Europe is divided and still has not reached a common policy how to distribute hundreds of thousands of refugees arriving only in this year. Biding quotas are still dividing countries in the EU. Many countries that welcomed refuges have also an economic motive in their minds with great need for educated people in an aging continent, since contrary to public perception refugees are generally not the poorest in their country and many of them have a higher education. We see the west and also EU as a protector of human rights, but in this crisis situation we have seen many opposite actions. We are all human beings and everyone in need needs to be helped regardless their nationality, religion, gender or race. Much still needs to be done to deal with todays' situation which is putting European migration politics under pressure. I am very curious about the next EUROPOL report next year about incidents and terrorist activities in the EU; since in reports none predictions how will situation regarded terrorism and violent extremism evolve has been made. Some are questioning are we obliged to help everyone coming into the EU? After all, who is to blame for the contemporary world crisis from which are refugees running from? And last but not least is perceived Muslim desire to retaliate against countries participating in military activities in conflict zones real? More than 550 millions of people live in Europe and how many refugees have counting today come into Europe? Federal Office for Migration and Refuges in August announced if Germany receives 800.000 people intending to ask for asylum in 2015 this would be equivalent to 1% of its population. Are we are really endangered and is the wire on the country's borders the right and only politic a democratic country can come up with?
U.S. Demands Europe to Join Its War Against Russia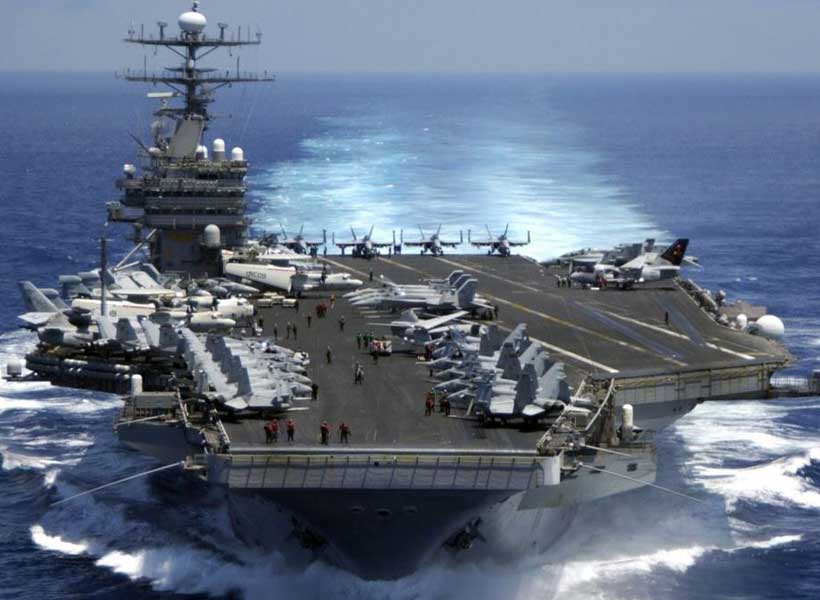 On December 16th, the Russian Senator, Konstantin Kosachev, who heads that body's foreign-affairs committee, went public accusing the U.S. Government of coercing German corporations to abandon their investments in the key Russia-EU gas-pipeline project, which is now nearing completion. It's a joint project of Russia and of corporations in some EU countries. He called this U.S. pressure against European corporations an affront to the national sovereignty of both the German and the Russian Governments, and, more broadly, an affront against the sovereignty of the entire EU, which, he pointed out, is not like America's NATO alliance with Europe is, an instrumentality of war, but is supposed to be, instead, an economic and political union — an instrumentality of peaceful international cooperation, not of any sort of international coercion.
Here is the historical context and background to this:
In recent decades, the U.S. Constitution's clause that requires a congressional declaration of war before invading any country, has been ignored. Furthermore, ever since 2012 and the passage by Congress of the Magnitsky Act sanctions against Russia, economic sanctions by the U.S. Government have been imposed against any company that fails to comply with a U.S.-imposed economic sanction; a company can even be fined over a billion dollars for violating a U.S. economic sanction. And, so, sanctions are now the way that the U.S. Congress actually does authorize a war — the new way, no longer the way that's described in the U.S. Constitution. However, in the economic-sanctions phase of a war — this initial phase — the war is being imposed directly against any company that violates a U.S.-ordered economic sanction, against Russia, Iran, or whatever target-country the U.S. Congress has, by means of such sanctions, actually authorized a war by the U.S. to exist — a 'state of war' to exist. For the U.S. Congress, the passage of economic sanctions against a country thus effectively serves now as an authorization for the U.S. President to order the U.S. military to invade that country, if and when the President decides to do so. No further congressional authorization is necessary (except under the U.S. Constitution). This initial phase of a war penalizes only those other nations' violating companies directly — not the target-country. Though the U.S. Government punishes the violating corporation, the actual target is the targeted (sanctioned) country. Sanctions are being used to strangle that target. The fined companies are mere 'collateral damage', in this phase of America's new warfare. In this phase, which is now the standard first phase of the U.S. Government's going-to-war, the U.S. Government is coercing corporations to join America's economic war, against the given targeted country — in this case, it's a war against Russia; Russia is the country that the U.S. Government wants to strangle, in this particular instance.
On Tuesday, 11 December, the U.S. House of Representatives voted unanimously (no member objected), by voice vote — unrecorded so that nobody can subsequently be blamed for anything — that President Donald Trump should impose penalties, which could amount to billions of dollars, against any EU-based corporation that participates with Russia in Russia's Nord Stream II Pipeline to supply gas to Europe. This "Resolution," H.Res.1035, is titled "Expressing opposition to the completion of Nord Stream II, and for other purposes," and it closes by asserting that the U.S. House of Representatives "supports the imposition of sanctions with respect to Nord Stream II under section 232 of the Countering America's Adversaries Through Sanctions Act." With no member objecting, the U.S. House thereby warns corporations to cease doing business with Russia, because the U.S. Government is determined that any such business will be terminated and will maybe also be fined. The U.S. Government imposes its will as if it were the dictator to the entire world, and without even needing to use its military, but just economic coercion.
The U.S. Senate doesn't yet have a similar bill, but the unanimous passage of this one in the House constitutes a strong warning to Europe's corporations, that unless they obey the U.S. sanctions, huge financial penalties will be imposed upon them. There are not many issues on which the U.S. Congress is even nearly 100% united in agreement, but during this phase, the introductory phase, of America's war against Russia, the war against Russia is certainly among those few instances — entirely bipartisan.
According to Russian Television, on December 12th, headlining "US lawmakers want to put a cork in Russia's gas pipeline to Europe": "On Monday, Austria's OMV energy group CEO Rayner Zele stated that the company is set to continue financing the pipeline next year. OMV has already invested some 531 million euros ($607 million) into the project, Zele told Ria Novosti. In early December, German Foreign Minister Heiko Maas also said that Berlin's abandoning the project would not make sense as Russia will still go on with it. Germany earlier rebuked Trump's criticism of the project after the US leader accused Berlin of being a 'captive' of Moscow citing Germany's alleged dependency on natural gas from Russia."
If the U.S. Government fails to strangulate the economies in the countries such as Russia and Iran against which it has imposed sanctions, then the next step, of course, would be some type of armed invasion of the given targeted country. Before the U.S. invaded Iraq in 2003, America's economic sanctions killed from 100,000 to 500,000 Iraqi children, but then the U.S. invaded and destroyed the country vastly more than just that.
Economic sanctions are an attempt to coerce a targeted courntry's — in effect — surrender, but without needing to use a military invasion as the coercive means. Any sanctioned country is therefore in America's bomb-sights, and will be conquered in one way or another, unless the U.S. Government backs down, at some point.
According to the most extensive study that was ever done of U.S. military bases worldwide, there are over a thousand such bases, and this is a huge multiple of all non-U.S. military bases put together. That study was published in 1995. Many new U.S. military bases have been built and manned since 1995, such as several dozen in just one country, Syria, where the sovereign Government has never invited them in and many times has ordered them to leave, but they refuse to leave. Currently, the U.S. Government spends more than half of all monies that are being spent worldwide on the military.
Regarding the Nord Stream II Pipeline, the beneficiaries if that Pipeline is never completed and placed into service, will be American LNG (Liquified Natural Gas) producers, and also America's allies such as Saudi Arabia and Israel. World War III could actually start as a result of the U.S. Government's serving America's (and its allies') fossil-fuels producers above all other concerns regarding not only global warming, but even world peace itself. Those are the interests that are, in effect, at war against the entire world. This is not a statement of opinion: it is established and well-demonstrated fact. It is the overwhelmingly documented reality.
Here, translated by me and slightly abbreviated, is the December 16th statement that was made by Russia's Senator Kosachev, the Chairman of the International Affairs Committee:
A categorical statement by the United States on Nord Stream 2, calling for Germany to abandon it, and for the European Union to rally the ranks "against Russian aggression" is a clear and unceremonious interference into the affairs of sovereign nations, to which the United States has no right to have any official opinion. …
Washington's attempts to dominate and interfere in the affairs of other states are extremely dangerous for the whole world and destructive for international cooperation. This line directly contradicts the interests of any countries that are not US satellites. And it obviously contradicts the interests of Russia.
And if Russia followed solely its own egoistic interests, we should just as unceremoniously intervene in, say, the trade disputes of Washington and Beijing on the side of our Chinese ally, in the NAFTA crisis, in order to impose upon the US additional problems regarding its relations with both Canada and Mexico, or the fates of the Transatlantic and Trans-Pacific partnerships, where the United States is again working hard. To do that would be proceeding from the American principle, "the worse it is for our competitor, the better it is for us".
We do not do that. Firstly, because Russia respects the sovereignty of other nations and never interferes in their internal affairs. Secondly, because, in principle, it is not proper for a world power to behave in such a way. …
What especially disappoints me in this situation [is] … Germany's silence. The United Statyes is actually encroaching on Germany's rights. That silence is disappointing, as is the EU's passivity, which doesn't respond to the intrusion of Americans into their sovereign affairs. The European Union is not NATO. …
Author's note: first published in strategic-culture.org
The sad fate of Europe's leading figure
According to a new poll conducted by IFOP, French President Emmanuel Macron and Prime Minister Edouard Philippe's popularity ratings hit new lows as the "yellow vest" protests are getting more and more serious.
The poll's results which were published on Tuesday, indicated that Macron's approval rating fell to 23 percent, down six percentage points on the previous month, while Philippe's fell to 26 percent.
It's to be noted that the "yellow vest" demonstrations were initially held on Nov. 17 in protest to fuel-tax rises. But then it took an anti-Macron color and became a broad movement.
The poll also shows that France 40-year-old president's score now matches the low charted by his socialist predecessor François Hollande in late 2013. Hollande was then widely considered to be the least popular head of state in modern French history.
Protesters condemn Macron of closing his eyes on the rising cost of living in France. During the recent rallies, four people have died and dozens were wounded.
The protests raised at a time when some analysts were speaking of Macron's role in leading Europe! Not long ago, there were talks of Macron becoming Europe's new Angela Merkel, and that he's slowly assuming her role as Europe's leading figure. As Merkel's center-right Christian Democratic Union (CDU) fared badly in the September general elections, her status as Europe's leading figure has taken a hit. On the other hand, Emmanuel Macron emerged victorious from the French presidential elections, defeating France's far-right candidate Marine Le Pen and entered the Elysee Palace.
From that time on, Macron had several meetings with European authorities on migration, fixing the euro currency, Europe's defense, taxing digital companies and other issues. This was while his authority was flagging at home.
Attending in Germany's National Remembrance Day for the victims of war and dictatorship, Macron said that the French-German alliance "is invested with this obligation not to allow the world to slide into chaos, and to accompany it on the road of peace."
The picture which the French President was trying to draw at that time is way different from the reality which flaunts in Paris streets. Please use the sharing tools found via the share button at the top or side of articles. Now Macron-haters have seized upon the protests in Paris and are shouting that the French president stands revealed as a massively flawed leader — remote, arrogant and pushing an outdated neoliberal agenda.
Before this, the theory was that if Macron could demonstrate his ability to change France, he would also take decisive steps towards a genuine European economic government, and then a reformed, strengthened EU had the power to push back against the extremists and far-right movements which gathered lots of support over last years. But this theory has failed! Macron's domestic agenda ran into trouble, and as a result his international agenda is failing. This is the story of France's young president.
In the face of recent protests, Macron had no way but to withdraw from his order to increase fuel taxes. It also seems that he should take more appeasing actions to satisfy the demonstrators. Under such circumstances, other reforms that were to be implemented by Macron's government in near future now look much less likely to happen. It will, in turn, prevent the realization of developments that Macron has promised the French citizens, which will subsequently lead to more anger inside the French society.
Now it seems that things are getting a lot worse. Protests and street violence are likely to go on for months, turning the mire even more frightening for both French citizens and their president. The outcome of the existing chaos can be the raise of a far-right or far-left president in France next elections.
Now Macron's dreams to be known as Europe's leading figure are all gone. Indeed, he'd be lucky if an early election doesn't terminate his presence in the Elysee Palace. The "yellow vests" are currently his most terrible nightmare. Macron, who came to power with the slogan of economic development in France and the economic and political leadership of the European Union, has definitely failed to become a strong leader in Europe. Today he's considered a defeated figure in the French economy and politics, rather than Europe's leading figure.
First published in our partner MNA
Italy steps up political activities in the Mediterranean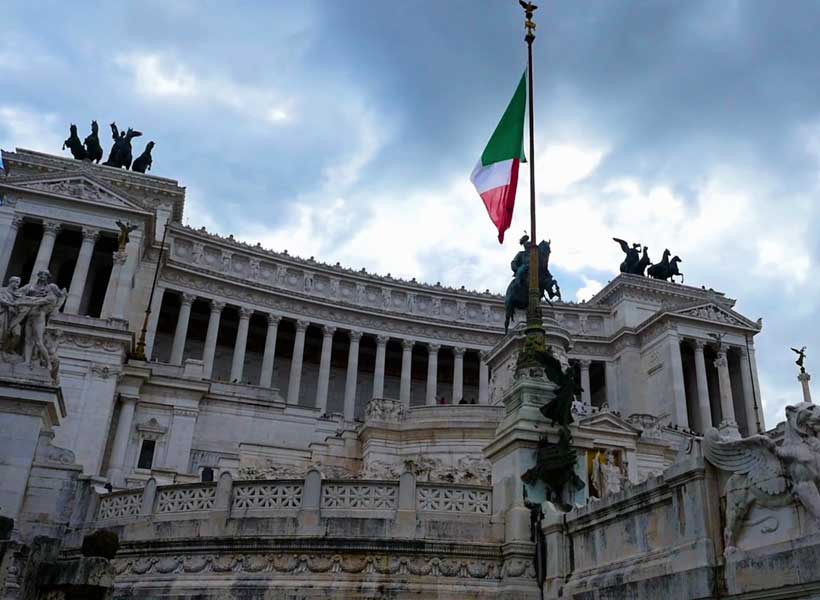 The Mediterranean serves as a platform for Rome's geopolitical efforts in the region which are aimed at creating a powerful configuration of strength that would leave the three main vectors of Italy's foreign policy – the southern (directed at North Africa), the western (directed at the Atlantic) and the eastern (directed at the Balkans) – open and easy of access.
The Gibraltar, the Bosporus, the Suez Canal, the Bab el-Mandeb Strait – the world's busiest transport arteries –  acquire a particular strategic importance for Italy as a Mediterranean power.
The so-called geopolitical theory of "extended Mediterranean" was devised recently to justify Italy's right to secure its presence in these regions . This theory is designed to put an end to the narrow perception of the Mediterranean Region as a space bounded by access to the sea and, accordingly, with a limited role of Italy.
Rome has conceptually "expanded" the Mediterranean at the expense of the adjacent Atlantic and land areas, having included the Sahel, the Middle East and the Arabian Peninsula. Thereby, Italy has assumed a "greater" geopolitical role in the region as a country whose economic stability depends on the stability of the territories adjacent to the Mediterranean region.
First of all, this refers to troubled countries, such as Libya, Algeria and Tunisia, which supply Italy with gas. Italy's intention to politically establish itself in the Sahel as part of the "expanded Mediterranean" was dictated by the desire to create a controlled space in the rear of Libya, Tunisia and Algeria to prevent their further destabilization.
Italy is among the top six EU countries with highly developed sea trade. According to Eurostat, in 2016 this figure was 61% (of which 66.6% were imports and 55.9% were exports). By this indicator, Italy loses to Portugal (81%), Cyprus (80%), Greece (77%), Spain (74%) and Malta (67%). None of Italian ports is included in the ten busiest EU trade harbors. The Italian authorities intend to change this situation.
Under the EU parameters, maritime trade accounts for 51% of overall trade, of which 53% is export and 48% is import. 19% of the global sea traffic and 30% of oil haulage pass through the Mediterranean Sea (an increase of 120% over the past 16 years). 65% of all energy resources are delivered to Europe by the Mediterranean. As these indicators tend to show an upward trend, Italy is set on  ensuring a more pronounced economic and political presence in the Mediterranean .
Given the situation, the Italian diplomacy face the following agenda in the region:
– to promote an equal distribution of power among top players in the Mediterranean in order to avoid any imbalance, be it in favor of countries that have no binding agreements or strategic cooperation agreements with Rome, or in favor of states whose political, military and economic potential is equal to that of Italy (France, Spain), or exceeds it (Germany);
– strengthen the political and economic presence of Italy in areas designated as the "extended Mediterranean", thereby ensuring the participation of the Italian fleet in international anti-piracy missions;
to promote the peaceful settlement of current conflicts in the region (Syria, Iran, the Cyprus problem) with a view to prevent a buildup of other countries' military presence within Italy's strategic interest zone;
– to promote the diversification of energy supplies with due regard for Italy's 77% dependence on external supplies, to initiate the development of gas and oil fields in Libya, Algeria, Egypt (Rome plans to invest € 175 billion in the development of the energy sector and related environmental projects by 2030.)
– to contribute to the transformation of Italy, located at the junction of sea routes from North Africa, the Persian Gulf and the Caspian Sea, into a leading transport and distribution hub of oil and gas exports and imports for the EU ;
– to prevent the weakening of Italy's positions in the EU in case of the strengthening of the Berlin-Paris axis, which will not be easy to achieve amid the emerging conflict between Brussels and Rome over the Italian budget.
First published in our partner International Affairs