Rise of fear in a wake of refugee crisis in Europe
In a wake of refugee crisis in Europe and looking for its solutions fear of unknown customs, religions, people with their own culture and way of living, fear and negative perception of foreign regardless whether they are refugees or economic migrant in Europe is on the horizon and is increasing.
Based on European Law Enforcement Agency (EUROPOL) report for this year, shows that terrorist attacks in the European Union (EU) are low relative to Africa, South-East Asia and Middle East and are not evenly distributed over the member states. It needs to be pointed out that religious inspired terrorism was carried out by Europeans that joined and returned from today's conflict zones and they represent a threat that was responsible for four deaths that happened in previous year on the European ground, not the people who are running away from bloodshed and killings. The EUROPOL report states also of a significant number of terrorist plots being disrupted and of significant increase in arrests for religiously inspired terrorism in previous years. Many arrests made were carried involving individuals that had returned from Syria. EU member states reported of two completed terrorist attacks specifically classified as religious inspired terrorism, one carried out in Belgium and the other in France. The fact is that the increasing number of travelers and returnees represents a significant threat to security in the EU. Statists show that overall terrorist attacks and arrested suspects were classified as separatist terrorist, followed by anarchists and left-wing attacks. But now some are afraid of something that might never happen. Some part of the population perceives people running from war zones or looking for a better life as a threat or potential terrorist. So the fact that refugees represent a threat to Europeans because of their beliefs and religion based on the last year events on European soil has in my opinion so far proven to be false. Having in mind that everywhere extremist can be found. The diversity of nationalities and motives for migration creates huge challenges and should not be simplified.
Maybe some of the people fleeing from Syria, Afghanistan, Iraq and other countries do have bad or so to say terrorist attentions but so far that has not been proven. After all, legal systems are working on the fact not guilty until proven otherwise and should be respected also outside the courtyard. All in all, why do we have mechanisms such as counter terrorist groups, intelligence services, military and police for, if not to protect us from such an individual that could pose a threat to society or security? The OECD Migration report predicted that by the end of this year number of asylum applications could reach 1 million. Data from the Transatlantic Trends survey for 2014 showed that 40% of the population in Europe would prefer a more restrictive migration policy for which a cause could be a major economic crisis, unemployment and not unified solution to the refugee crisis.
Since the year 2011 forward number of refugees coming into Europe has increased and is still increasing. Europe is divided and still has not reached a common policy how to distribute hundreds of thousands of refugees arriving only in this year. Biding quotas are still dividing countries in the EU. Many countries that welcomed refuges have also an economic motive in their minds with great need for educated people in an aging continent, since contrary to public perception refugees are generally not the poorest in their country and many of them have a higher education. We see the west and also EU as a protector of human rights, but in this crisis situation we have seen many opposite actions. We are all human beings and everyone in need needs to be helped regardless their nationality, religion, gender or race. Much still needs to be done to deal with todays' situation which is putting European migration politics under pressure. I am very curious about the next EUROPOL report next year about incidents and terrorist activities in the EU; since in reports none predictions how will situation regarded terrorism and violent extremism evolve has been made. Some are questioning are we obliged to help everyone coming into the EU? After all, who is to blame for the contemporary world crisis from which are refugees running from? And last but not least is perceived Muslim desire to retaliate against countries participating in military activities in conflict zones real? More than 550 millions of people live in Europe and how many refugees have counting today come into Europe? Federal Office for Migration and Refuges in August announced if Germany receives 800.000 people intending to ask for asylum in 2015 this would be equivalent to 1% of its population. Are we are really endangered and is the wire on the country's borders the right and only politic a democratic country can come up with?
De-evolutioning with Brexit and Trump: Where Marx went wrong
The Brexit and Trump vote demonstrates a drastic incongruity with Marx's prediction of a "proletariat revolution" that would "destroy all previous insecurities for, and insurance of, individual property".However, he stands corrected in the notion that the bourgeoisie "creates a world in its own image"through the inevitable expansion of capitalism globally. This is essentially the argument of this paper.Firstly, this paper discusses the points in which Marx is proven right – creation and expansion of a world market and periodical commercial crises that "threaten the existence of bourgeois property [and society]"– which this paper argues as factors that provide some explanation for the Brexit and Trump vote. Secondly, it concentrates on the conceptof "populist nationalism" that Marx had failed to acknowledge in his conception of a proletariat revolution. Finally, this paper concludes by shedding light on Marx's concept of "false consciousness" based on the model of "social totality" to reconcile Marx's failure.
Trump my (B)Exit
Creation and expansion of a world market
Marx argues that capitalism is cosmopolitan in nature due to its constant need of an expanding market for its products. The bourgeoisie, who are the rulers of a capitalist society, achieve this market expansion by rapidly improving all instruments of production and facilitating means of communication that eventually force nations and populations to "adopt bourgeois mode of production". This has been the exact trajectory of modern capitalist society with rapid expansion of bourgeois ideology through establishments such as the World Trade Organisation, International Monetary Fund and the World Bank that promote neoliberal policies, such as market deregulation, exchange rate management and free trade, making what Marx calls "nations of peasants", i.e. developing nations dependent on "nations of bourgeois",i.e. developed nations.
This cosmopolitan nature of capitalism that allows cross border economic activity between nations in distinct stages of development brings about "economic insecurity" amongst the working class, i.e. the proletariat, who do not own the means of production as the bourgeois do, are regarded as a commodity and are therefore exposed to market competition and fluctuation. Brexit and Trump vote can be understood to an extent through this framework of economic insecurity faced by the proletariat in both the UK and the US due to expansion of a world market. Brexit voters were those "without jobs or retired". A report by NatCen(2016) shows that 59% of Leave voters belonged to the working class, i.e. the proletariat, and 84% of those who voted to Leave believe that the economy will be better off after Brexit. Similarly, Trump voters were America's "industrial working class" which included low-waged unskilled workers, poorer white populations, the long-term unemployed and households dependent on shrinking social benefits. Both set of voters were "economic losers" of the world market and their votes gave them "political victories over the economic winners for the first time since the WWII".
Periodical commercial crises that threaten bourgeois society
The capitalist system is periodically hit by commercial crises that result in an "epidemic of overproduction" which threatens the existence of bourgeois society. The 2008 financial crisis is a recent example of a commercial crisis faced by capitalist society that threatened its existence. Bourgeois institutions such as large multinational banks produced debt that threatened bourgeois property and society as well as the proletariat. While proletariat jobs were lost, and their communities drowned in debt created by these bourgeois institutions, the institutions themselves were rewarded for their greed and failure by the bourgeois state through expensive bail outs, the cost of which was incurred by proletariat taxpayers in the UK and the US. British banks received a staggering 850 billion pounds from the government with the eventual cost to taxpayers not yet known.The US government on the other hand committed 16.8 trillion dollars towards the bailout with 4.6 trillion already paid out.
Furthermore, Marx argues that the bourgeoisie overcome these periodical crises by "the conquest of new markets, and by the more thorough exploitation of the old ones".The fact that the bourgeois mode of production continues to conquest new markets and exploit old ones regardless of the 2008 financial crisis, that indebted the proletariat drastically and cushioned the failure of the bourgeoisie, proves Marx right. Brexit and Trump can be understood as the collective frustration of an economically dispossessed proletariat of both nations who have put their foot down as a class against "free-market fundamentalism" promoted by the bourgeoisie. Thus, there appears a "national struggle [in the US and the UK] between classes" and since "every class struggle is a political struggle" the phenomena of Brexit and Trump has emerged.
The above analysis of Marx's arguments regarding creation and expansion of a world market and periodical economic crises demonstrate that these were factors that played a key role in the Brexit and Trump vote. An expanding world market spread the bourgeois ideology worldwide and created a capitalist society which produced economic losers (Brexit and Trump voters) that were exploited by the economic winners (the professional elite of the UK and the US). In terms of economic crises, Marx was proven right in predicting that they would occur, i.e. the 2008 financial crisis, as well as be overcome through further exploitation of the proletariat by the bourgeoisie and its institution, i.e. the bailout and its cost that was incurred by the proletariat.
While these factors explain why the Brexit and Trump vote occurred, they do not fully encapsulate the nuances in both phenomena. Although it seems that the status quo of capitalist society has been shaken due to the Brexit and Trump vote, it is nowhere close to the proletariat revolution that Marx had predicted.
Nationalism – Pop my Rock and Rock my Pop
The "revolutionary class", which is the proletariat, was to "alter the system of class rule". However, what has occurred due to both phenomena is a political revolution which only changed the form of governmentwhile keeping the bourgeois society intact. This is because Marx failed to acknowledge the crucial factor and powerful rhetoric of populist nationalism.
Critics of Marx argue that he underestimated the bourgeois state which he believed would "wither away in its internal dimension, i.e. vis-à-vis society". An example of this underestimation of the state is nationalism – an ideology that has "persistently proved itself superior to class loyalties as a means of mobilising mass support, amongst oppressed and oppressor alike". Nationalism played a pivotal role in the vote for Brexit and Trump – with Leave voters rejecting the branding of "cosmopolitan, creative and united Britain as a part of a happy vision of globalization" in favour of "cultural cohesion" and "old fashioned notion of sovereignty" and Trump supporters favouring national sovereignty and tradition over cosmopolitanism and modernisation. The similarities between reasons supported by both set of voters is uncanny and distinctly demonstrates how nationalism is an extremely powerful ideology that can override class allegiances and sway the proletariat, who are the losers of an expanding world market, to make emotive decisions based on national solidarity that achieve little in dismantling the bourgeois state and society.
In the luminary work 'Future of Europe', prof. Anis H. Bajrektarevic recognises that: "The over-financialization and hyper-deregulations of the global(-ized) markets has brought the low-waged Chinese (peasant converted into a) worker into the spotlight of industrialized nations. … That's how the world's last cosmopolitan – Europe departed from the world of work, and that's why the Continent today cannot orient itself(both  needed to identify a challenge, as well as to calibrate and jointly redefine the EU path).To orient, one need to center itself: Without left and right, there is no center, right?!"
Another dimension to the ideology of nationalism that is pertinent to the Brexit and Trump vote is the concept of populism. Populism is defined as a "political movement that emphasizes the interests, cultural traits, and spontaneous feelings of the common people, as opposed to those of a privileged elite".Populist movements inherently carry an "anti-elitist" tone as they pit common people against the privileged elite andare often led by "strong and charismatic leaders".Furthermore, populists promote their agenda as the "will of the majority", i.e. democracy, and it is so in a "majoritarian sense" as although they justify their agenda as the "embodiment of the people", they exclude the disadvantaged minority, i.e. racial and economical, along with the privileged. Thus, populist movements do not necessarily align along economic terms but tend to be "antagonistic to cultural, linguistic, religious and racial minorities". In sum, the 'common people' for populists are homogenous in cultural and economic terms and therefore populist movements include as much as they exclude.
Populist nationalism, a factor that has emerged within the Brexit and Trump phenomena, then is a populist movement based on sentiments of the people who subscribe to the ideology of British or American nationalism, while vehemently excluding the privileged minority who have benefitted from an expanding world market as well as the disadvantaged minority such as immigrants and other racial minorities. Furthermore, anti-elite sentiments can be seen in both the Brexit and Trump vote. The Leave campaigners were mobilised largely against the political and economic elites (privileged elite) who were seemingly uncaring about those that had been "bypassed by globalization" and Trump similarly aggravated working-class America against the "out-of-touch elite", of which he is very much a part of.
Moreover, exclusion of immigrants (the disadvantaged minority) and extreme xenophobia was largely seen in these populist movements that brought about Brexit and Trump. Brexit vote was a vote rejecting foreignerswhich included economic migrants as well as refugees. Trump's entire campaign was xenophobic in predating people of colour, people from Muslim and Hispanic backgrounds who were American citizens and refugees. Lastly, while the Leave campaign did not have a charismatic leader behind which the movement grew, it was already brewing on Euroscepticism advanced by the UK Independence Partythat led to the referendum and working-class America had Trump who championed racist rhetoric as means to his political end.
Thus, nationalism and populism played a massive role in the vote for Brexit and Trump.  Nationalism essentially flourished because working class Britain and America felt threatened by international forces (world market) and populism thrived because the same people felt betrayed by political and economic elites. Rather than a proletariat revolution that would destroy bourgeois property and society, the vote for Brexit and Trump was a political revolution carried out by the proletariat of both nations that changed the form of government while failing to dismantle the system of class rule due to a surge in populist nationalism.
Cyclical or Cynical ?
The failure of a proletariat revolution can be accounted to the state of false consciousness which disables the proletariat from seeing the "deep structures of exploitation". Such a state exists because the base of the social totality model, where relations of production reside, express the political and ideological relations in the superstructure, leading to a social totality that is run by the capitalist ideology of the bourgeoisie.Although the Brexit and Trump vote was a result of the proletariat acknowledging its exploitation by the bourgeois society, it was not because they recognised the real exploitation of their means of production but because they recognised with the strong bourgeois ideology of populist nationalism under a state of false consciousness.
Hence, the Brexit and Trump vote did little to change the status quo – governments were changed but bourgeois society survived. Thus, Marx was proven right in conceptualising an expanding world market and periodical economic crises, two factors which explain the Brexit and Trump vote to a certain extent, however, proven wrong in undermining the power of bourgeois ideologies, such as the one of nationalist populism, which would hamper the occurrence of a proletariat revolution due to the proletariat beingin a state of false consciousness.
Who did fight for liberation of Bulgaria in 1877-1878?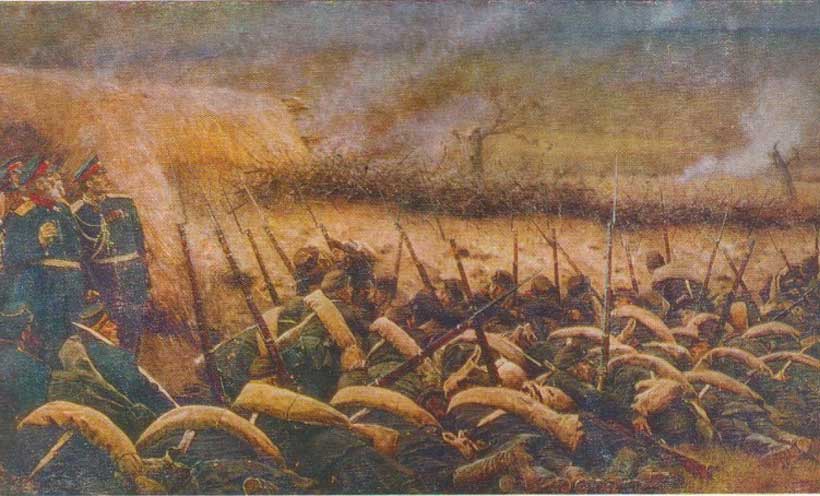 Russian professor, Doctor of History Sergey Perevezentsev has touched upon a hidden historical and political motive of the scandal caused by the speech of the Patriarch Kirill of Moscow at the celebration of Bulgaria's liberation from Ottoman oppressors.
It would seem that Bulgarian President Rumen Radev said everything correctly in his speech – he called to keep memory of the warriors of many nations killed on the fields of those old battles: Russians, Romanians, Finns, Ukrainians, Belarusians, Polacks, Lithuanians, Serbians and Montenegrins. "Historical tolerance" is preserved, and principle of "multiplicity of truths" is not broken.
However, as the historian explained, in 1874 military service became obligatory in Russia. In regular military units comprised soldiers of different nationalities, but a regiment included mainly Russian soldiers. In addition, very often the name of the regiment would not match its permanent location.
Some subjects of the Russian crown, in particular the habitants of the Great Duchy of Finland and the North Caucasus at the beginning of the Russian-Turkish war were free from military service. But in these regions there were military units comprised of volunteers from the locals.
So a question arises: why is the number of the nationalities mentioned in the Bulgarian president's speech so limited? In fact Chechens, Avars, Kumyks, Kabardians, Ossetians, Ingushes fighting in the Russian army brought a big contribution in that victory over the Ottoman Empire. And if we recall that the officers of the Finnish battalion were Swedes, then it is necessary to add them too to this list. And also Baltic Germans, in the large number represented in the officer corps of the Russian army. And many others.
Then another question: why is there self-contradiction in this list? In fact besides Polacks battling with Turks in the Russian army, there was the Polish Legion that, vice versa, participated in fights on the side of the Ottoman Empire.
So why was it necessary to distinguish certain nationalities, ignoring the merits of others? Why was it impossible to say the simply "multinational Russian army"?
Answer for these questions Sergey Perevezentsev finds not in the past, but in our times: the Bulgarian president mentioned exactly those people that once were a part of the Russian empire, but today are title nations of independent states. Otherwise speaking, this list has a hidden "anti-imperialistic" meaning: commemorated should be only those people, who "broke out" of the "Russian imperial burden". Historical events are used first to underline the rightness of the "European civilization choice" and, second, to minimize the role and value of the Russian state in history and in today's events.
As Doctor of Political Sciences Alexander Shchipkov noticed in his article Bulgarian speech of Patriarch, the western politicized historiography constantly promotes the idea that "not Russia took part in all its important historical victories, but individual nations being a part of it". And the aim of such a manipulation with history is to "deprive Russia of its right on its own great history and, as a result, the rights on the modern big politics".
His Holiness Patriarch of Moscow and all Russia Kirill also stood against this hidden anti-Russian rhetoric. "Russia did not look at Europe: moved by her love of the Bulgarian people, still weakened by the previous war and having no political support in the world, she began her struggle for the liberation of the Bulgarians. It was a great example of how spiritual, cultural and religious solidarity overcomes political pragmatismBulgaria was liberated by Russia, not Poland, nor Lithuania, nor any other countries but Russia. I would like to say frankly that for me it was difficult to hear references to the participation of other countries in the liberation of Bulgaria. Neither the Polish Sejm, nor the Lithuanian Sejm made the decision to start a war against Ottoman Turkey. We stand for historical truth; we won it by our blood and there can be no political and pragmatic reasons for which this truth should be hushed up or interpreted falsely ", he said
According to Professor Perevezentsev, the polemic flamed up after these words, and the speeches of some Bulgarian politicians saying loathsome and embarrassing things unacceptable for a decent person only confirmed the presence of that hidden meaning.
The foreign policy proposals of the various Italian political parties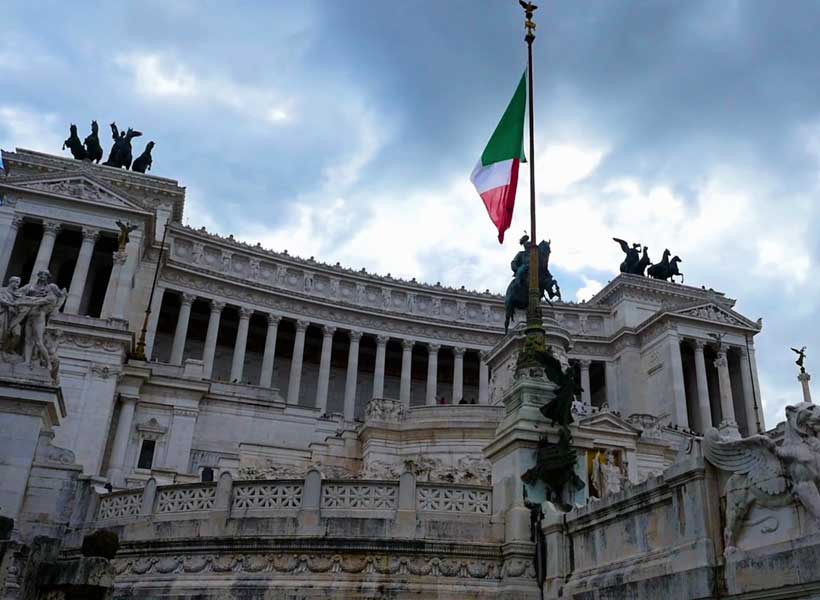 While, in the so-called "First Republic", Italian foreign policy was an essential tool in the practice and activity of the various political parties, exactly the opposite happens in the current so-called "Second Republic".
After the Cold War, it seems there is no longer a need for foreign and defence policies –  a bit like that US senator who asked for closing the CIA after the USSR fall.
Just think that – as the former Italian President of the Republic, Francesco Cossiga, used to say – 50% of voters rooted for the East.
Aldo Moro was the leader who actually led the intelligence services politically – the services with which, for example, we could afford to secretly deal with Arafat and the countless movements of the Palestinian insurgency to be spared terrorist actions on our national territory.
It is also worth recalling that the so-called "Lodo Moro" -an unwritten agreement introduced by Aldo Moro while Foreign Minister, which permitted Fatah and the other Palestinian resistance movements to move personnel, arms and explosives through Italy on condition that the Italian territory was spared attacks – was well-known also by Israel, who appreciated the Lodo and used it.
A diplomatic and intelligence masterpiece that the current  childish leaders in power would not even be able to understand, let alone conceive and put in place.
Currently the Italian politics has seen the materialization of the play written by Roger Vitracin 1929, namely "Victor, or Power to the Children".
In the programs of the 42 political parties that run for the 2018 general elections, there is obviously much talk about  migration, but no one even thinks that this problem is related to foreign policy.
There are also apparently specific and analytical programs on international cooperation but, once again,the link between development cooperation and foreign policy is not understood – and indeed, even a child could understand it.
Do the drafters of many electoral programs probably think that there is no connection at all?
"Second Republic", or rather parochialism, provincialism and demagogic incompetence.
In fact, one of the typical features of our current Republic is moralism, i.e. the evaluation of national or international political phenomena according to the distorting lens of  supposedly superior ethical standards.
Precisely in his own country  Machiavelli is definitely dead and buried. Vacuous political narratives – often originated in North America -are rife on Kim Jong-Un  being "crazy" or Putin manipulating the US elections won by  Donald J.Trump.
Putin is also supposed to make his "populist" friends win in Italy, too.
Whoever, like us, read the CIA-NSA-FBI documents on the issue of Russian pressure on the US elections can hardly not understand how the alleged Russian manipulation of the US presidential election is a huge fake.
A power like the Russian Federation certainly has its agents of influence and its specific relations with the  American power, but the issue is not as the intelligence documents tell us.
What if all this happened to us? What would happen with the heirs of Vitrac? In fact, Italy no longer has a foreign policy. Neither right nor wrong.
Obviously this huge issue of Italy's future foreign policy is not at the core of the average voter's interest, butit is anyway the soul of a State's practice, even though it is still hard to be turned into empty propaganda.
Let us now analyse the programs submitted to voters  before the general election of March 4 last.
Deafening silence on the United Nations, which is also called into question at every turn, when needed.
There is no mention of the United Nations in the centre-right coalition program, while the Democratic Party (PD) speaks about Italy's one-year mandate in the Security Council as non-permanent member in 2017, where it has been replaced by the Netherlands in the current year. Italy had not sat on the Security Council since 2008.
However, Italy's presence in the Security Council is regarded by the Democratic Party only in relation to the conflict in Syria and Libya.
For the time being,as far as we know, no miraculous results have been reached thanks to Italy's mandate in the Security Council.
The Five Star Movement calls for the full implementation of the UN Charter, as well as of international law that is not as unambiguous and unequivocal as the draftersof the Five Star Movement's program may think.
Conversely, More Europe, the liberal and pro-Europeanist coalition led by Emma Bonino, thinks about the  establishment of a National Autonomous Agency for the Protection of Human Rights.
It should be noted, however, that there is already an organization known as European Union Agency for Fundamental Rights, established in 2007 and based in Vienna.
No electoral programmentionsthe Council of Europe,  OSCE (except for a minor reference in the program of Free and Equal, the left-wing coalition led by the former Speaker of the Senate and anti-Mafia prosecutor, Piero Grasso) and other international organizations.
Hence we wonder what prospects and guidelines our future representatives will have in those structures.
With reference to torture, the centre-right coalition proposes a law putting aside this type of crimespossibly perpetrated by the law enforcement agencies, but torture is an international crime that is precisely so if it is perpetrated by public officials.
Furthermore the rule published in the Official Journal in July 2017 has been criticized by the United Nations itself.
Hence a foreign policy that seems to be the result of a rock concert, devoid of any realism and continuously having a guilty conscience: we are the "rich" (but you can rest assured that soon this will no longer be the case) who  exploit the "poor" – without considering the impact of Article 11 of the Constitution.
Rules and regulations that would not allow our "peace-keeping  missions" abroad – not even in strictly legal terms – or probably not even the reaction to an attack.
While the "repudiation of the war" enshrined in Article 11 of the Constitution is the foundation of Republican Italy's adhesion to the UN and the other international peace alliances, Article 11 does not distinguishes between defence war, resistance to the forces of a possible invasion, Italian action taken jointly with allies, defence of the territory and, even worse, defence of national interest.
Former Prime Minister Massimo D'Alema shall be given credit for having considered this constitutional tenet "outdated and old-fashioned".
Even the repression of terrorism can hardly fall within the scope of Article 11.
In the Constituent Assembly of 1948, Luigi Sturzo said that war was a crime in itself and obviously the Communists  skilfully manipulated the Constituent Fathers' strategic ignorance and the fully specious union between Fascist warmongering and ordinary and effective military defence.
The wording of Article 11 was good for a Constitution at a time when the Communist Party and the Catholic and liberal forces gloweredat each other with hostility, but certainly not today, when the rules and regulations pursuant to Article 11 jeopardize even our participation in actions in Libya.
A treatment implicit in the "repudiation of war", which implies reducing a country to the servile state.
In fact, before Italy, it was put in place only with the Japanese Constitution, dictated by General Mac Arthur in 1946 after two nuclear bombs being dropped on the Japanese territory.
Indeed, also Article 9 of the Japanese Constitution speaks about "renouncing the sovereign right of belligerency", but since 2013 Shinzo Abe has developed the Japanese Self-Defence Forces significantly, so as to clearly oppose China.
The United States haseven been happy with this new proactive Japanese pacifism combined, however, with a resurgence of national pride and imperial traditions.
Still today, albeit secretly, young officers of the Japanese "Self-Defence Forces" go to the Yasukuni Shrine to worship not only their ancestors, but also the heroes who fought against Westerners (and the Chinese).
Still today, the red-ray flag that General MacArthur had forbidden – is secretly sold.
If the Cold War ends, you must also think that there is no longer the Big Brother rescuing you from an invasion.
Hence you prepare for not giving in and for creating a strong deterrent.
If you are still a State and you have a just decent ruling  class.
Incidentally, it is worth recalling the sibylline, but witty remark by former prime Minister Giulio Andreotti when he was accused of having declassified "Operation Gladio".
"If I had not declassified it, the others would have done so".
Which others? Easy to imagine. But here we are still in the  Republic of Adults, not in the Republic of Children  – just to paraphrase Vitrac's play.
However, let us revert to the electoral programs: in  Silvio Berlusconi's opinion, common defence would make us "save billions of euros" and the EU go back into the mainstream of world's great powers.
Unfortunately, defence is not made only of money, but also of doctrines, technologies and political will – and I doubt that this pot pourri of European defence could develop a common policy line.
France looks to a European Army because it takes Italy's  weakness and the new alliance with Germany into account.
Let us also think about the role played by France for peace in Libya, with a truce declared during the meeting held between Macron, Fayez Al-Sarraj and Haftar at the end of July 2017.
A role stolen from Italy, but Italy has no one to blame but itself.
Therefore Berlusconi thinks that NATO should be strengthened and that we should side with the new Franco-German axis.
A defence policy that does not necessarily combine our economic interest with the interest of the new Franco-German axis.
In the foreign policy program outlined on January 18 last, the current Forza Italiaparty also speaks about rising  military spending, to 2% of the GDP,which has long been a key political goal of NATO and the United States led by Donald Trump.
Nevertheless, unlike what happens in Hegel's philosophy – quantity does not automatically turns into quality.
More Europe, the coalition created by Emma Bonino, believes that Permanent Structured Cooperation on security and defence(PeSCo) – which inevitably leaves a great deal of autonomy to national governments – must be strengthened significantly.
More than this? And how? Where is Italy's national interest in this choir of Beethoven's Symphony No. 9?
More Europealso wants the denuclearization of the whole Europe and the universal abolition of nuclear weapons.
Military inventions, however, can be never disinvented and we wonder what would happen if terrorist groups or minor States were to use "dirty" nuclear bombs or threaten the use of a nuclear weapon – albeit small – to reach a specific political or economic goal.
In the Mediterranean region alone, which should be the perfect theatre for testing PeSCo, the countries which plan to have  nuclear weapons are currently Algeria, Egypt and probably Morocco.
Are we sure that, in this case, it is enough to sing Beethoven's Ode to Joy, "You millions, I embrace you"?
Obviously Brexit is a unique opportunity to build a new hegemony in Europe, but everyone is playing a new national role. Only Italy is stuck to the old Cold War and asks for others' help, which is never disinterested.
The Five Star Movement does not even talk about a specific electoral program for foreign and defence policy.
Nevertheless, considering their Parliamentary positions, we must mention the difference existing between the group in the House of Deputies and the group in the Senate with reference to Italy's NATO membership: the former is quite favourable while the latter is fully opposed to it.
With specific reference to the mission in Niger, someone said that we are going to "patrol the desert", not considering the fact that the desert there is currently very populated.
The Free and Equalcoalition  deems it necessary to further reaffirm the constitutional principle of repudiation of war, also in relation to international terrorism, and to sign the Nuclear Weapon Prohibition Treaty. Also the More Europe coalition agrees on this latter point.
The aforementioned Treaty was adopted on July 7, 2017 at the United Nations and was supposed to come into force after 90 days with the ratification of at least 50 States.
Fifty-three States have already ratified it and it was already adopted – God forbid -by the Italian Parliament on July 18-24, 2017.
God forbid we miss the new Manzoni-style edict described in his novel, The Betrothed,boiling down to empty gestures, as well as all talk and no action.
Hence there is no need to include it in an electoral program.
In short, a collection of platitudes and ultra-pacifist clichés typical of the late 1968 protest movement.