Putin: Some countries use terrorists for achieving their own goals
Welcome to the Caspian Daily, where you will find the 10 most important things you need to know on Caspian Sea Region. We appreciate ideas, reports, news and interesting articles. Send along to Caspian[at]moderndiplomacy.eu or on Twitter: @DGiannakopoulos
1Russian President Vladimir Putin has warned about dangers of playing games with terrorists in his speech at the 70th session of the United Nations General Assembly. He said that some countries tried to use terrorists for achieving their own goals in the hope of "dealing with them or ,in other words, liquidating them later. To those who do so I would like to say: dear Sirs, no doubt, you are dealing with rough and cruel people, but they are in no way primitive. They are just as clever as you are and you never know who is manipulating whom. The recent data on arms transfer to this most "moderate" opposition is the best proof of it."We believe that any attempts to play games with terrorists, let alone to arm them, are not just short-sighted, but "fire-hazardous". This may result in the global terrorist threat increasing dramatically and engulfing new regions. "We cannot allow these criminals who have already felt the smell of blood to return back home and continue their evil doings. No one wants this to happen, does he?" Putin said posing a rhetorical question.
2Russia's fight in Syria reflects the Kremlin's fears at home. Both Russia and the United States should face the fact that neither country's policy is working. The fight in Syria has become a conflict between Assad's struggling army and a collection of radical Islamic militant groups, of which Islamic State is the most dangerous. Some of these groups hate and fight each other, as well as Assad. But that does not make any of them palatable. The Assad regime's collapse would be a big problem for Putin. Moscow increased its support for that brutal regime after the 2011 Syrian uprising. This was less out of love for Assad than because the Kremlin views Washington as the source of regional instability – orchestrating not only the Arab Spring but the other uprisings that brought down authoritarian leaders along Russia's southern borders. Paul Stronski –Reuters
3Moody's: Azerbaijan could benefit from lifted anti-Iranian sanctions. The nuclear deal and the associated lifting of economic and financial sanctions offer Azerbaijan the opportunity to boost foreign trade and investment with neighboring Iran, Moody's Investors Service says in a report. According to the report, these new trade and investment opportunities could partially offset the credit negative effects: "The nuclear deal, potentially leading to lower oil prices and pressures on Azerbaijan's government and export revenues.Thanks to its close geographic location and strong trade ties in the pre-sanctions period, Azerbaijan could benefit from a lifting of sanctions on Iran by increasing foreign trade and investment with its neighbor.
4Kazakhstan's President Nursultan Nazarbaev has urged the world to abandon nuclear weapons by the UN centenary in 2045. Addressing the UN General Assembly in New York on September 28, Nazarbaev said a world without nuclear weapons should become "the main goal of the humankind in the 21st century." The president said Kazakhstan was the first country in history to close a nuclear site as it renounced the world's fourth-largest nuclear arsenal. The weapons were part of the arsenal of the Soviet Union before it collapsed in 1991.Nazarbaev also urged the international community to find a swift resolution to the Ukrainian conflict and called for the "full implementation" of a cease-fire agreement reached in Minsk in February. Nazarbayev also proposed a "unified global network to counter international terrorism and extremism."
5Turkmenistan has entered a new stage of strategic partnership with China by becoming its main gas supplier, according to the Turkmen Ministry of Oil and Mineral Resources. Turkmenistan had supplied more than 125 billion cubic meters of gas as of August of 2015 through the Turkmenistan-Uzbekistan-Kazakhstan-China gas pipeline, also known as the Central Asia-China Gas Pipeline. This is more than 35 percent of the total volume of Chinese natural gas purchased by the China National Petroleum Corporation (CNPC) after the commissioning of the first two, A and B, segments of the gas pipeline from Turkmenistan to China through Uzbekistan and Kazakhstan.
6Iranian's U.N. Speech Appears to Favor Engagement. "President Hassan Rouhani of Iran suggested on Monday in his United Nations speech that the nuclear agreement with major powers including the United States had helped create the basis for a broader engagement, in what appeared to be a difference — in tone, at least — with his own leader, Ayatollah Ali Khamenei" Rick Gladstonesept –The New York Times
7OSCE chairperson-in-office, Serbia's Foreign Minister Ivica Dacic met the Co-Chairs of the OSCE Minsk Group Igor Popov of the Russian Federation, James Warlick of the United States of America, and Pierre Andrieu of France, and the Personal Representative of the OSCE Chairman-in-Office, Ambassador Andrzej Kasprzyk, in New York, OSCE press-service reported Sept. 29. Ambassadors informed Dacic about the latest surge in violence and the talks they have held with Azerbaijani and Armenian officials since. He strongly condemned the recent escalation, offering his condolences to the families of the victims, appealing to all to show maximum restraint and work towards de-escalation. Dacic expressed his full support to the work of the OSCE Minsk Group, and reiterated their call for advancing negotiations on a lasting settlement for the Nagorno-Karabakh conflict, as well as for implementing confidence-building measures.
8Head of Tehran Chamber of Commerce Masoud Khansari said Oman is interested to launch joint ventures with Iran in the strategic Strait of Hormuz in the Persian Gulf. "Both sides can benefit from expansion of trade ties in this strait; Oman would be Iran's gateway to African countries while Iran connects the Arab country to its other 15 neighbors such as Pakistan, Afghanistan, Turkmenistan, Azerbaijan, etc.," Khansari said. He referred to the trade turnover between Iran and Oman during the past years, which stood at most at $400mln, and underlined that the amount should increase in future regarding the existing capacities. The Iranian official expressed content that construction of joint free and special zones in recent years has multiplied the opportunities for common investments between Tehran and Muscat since both enjoy tax exemption or even customs relief in such zones.
9Kazakhstan's President Nursultan Nazarbayev discussed issues of cooperation with major US companies. Nazarbayev met, in particular, with managers of the leading American companies, investment funds and financial institutions, such as the Guggenheim Partners LLC, JP Morgan, Pfizer, Blackstone, Cisco Systems and others, according to the press service of the president of Kazakhstan. The meeting reviewed the ways to increase the US companies' participation in the further development of Kazakhstan's economy and the possibilities to cooperate in creation of an international financial center in Astana. Nazarbayev drew the meeting participants' attention to the fact that today the US companies are represented in almost all sectors of Kazakhstan's economy, and urged the US side to assist the development of cooperation on a mutually beneficial ground.
10Azerbaijan and Serbia will establish a joint working group on cooperation in the information and communication technologies. The issue was discussed as part of the meeting between the Azerbaijani Minister of Communications and High Technologies Ali Abbasov and Serbian Deputy Prime Minister and Minister of Trade, Tourism and Telecommunications Rasim Ljajic, who is on visit to Baku as part of the IV meeting of the Joint Intergovernmental Commission on Trade and Economic Cooperation. The sides agred to hold the first meeting of the working group in Belgrade, and the second meeting in Baku as part of the 21st international exhibition and conference Bakutel-2015 on December 2-5. The ministers expressed their interest in developing cooperation in the field of telecommunications and information technologies.
China-Eurasia Council condemns aggression of Azerbaijan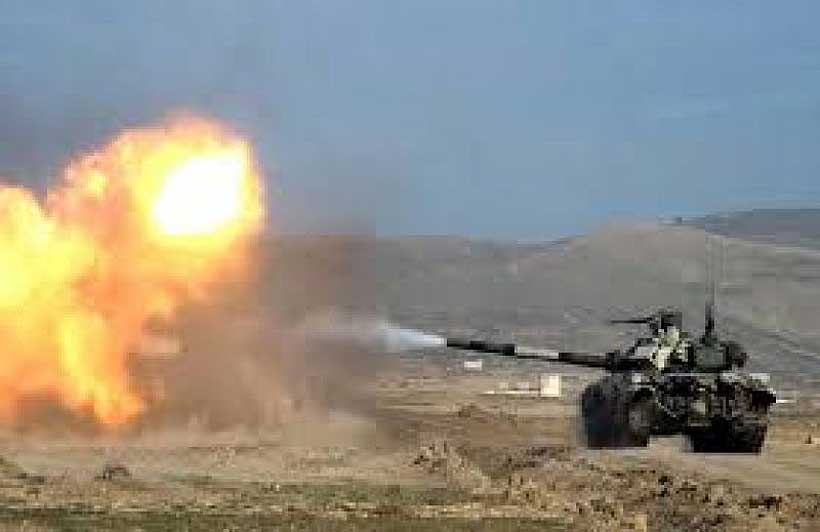 China-Eurasia Council for Political and Strategic Research strongly condemns Azerbaijani aggression which Baku started on July 12, 2020. Azerbaijani Ministry of Defense is a threat for the entire World as it is speaking about its aims to strike Metsamor Nuclear Plant, which is located in Armenia. Baku must understand that this is a crime against humanity, and it is equal to nuclear strike.The destruction of Metsamor Nuclear plant will be a disaster not only for Armenia, but also for Iran, Georgia and Azerbaijan, it will harm World's environment and stand a real problem for several generations of the World. It is worth mentioning, that this time Baku attacked the Northern borders of Armenia, which are sovereign territory of the Republic of Armenia according to International law. Azerbaijan violated the principle of territorial integrity of a sovereign state, which is one of the important pillars of International law.
China-Eurasia Council for Political and Strategic Research condemns Azerbaijan for using force against civilian population of Armenia and calls for peaceful negotiations. Baku must show solidarity and join global ceasefire initiated by the UN secretary general Antonio Guterres and must not try to escalate the situation on the border to deflect public attention from the situation concerning the outbreak of Covid-19 in Azerbaijan. We call official Baku to take care of Azerbaijani people in the hard times of Coronavirus and not send its soldiers to real death. Being multinational Council, for us It's terrible to hear about lossfrom both sides and we express our sincere condolences. Hopefully peace will come to South Caucasus, which is an important crossroad in Eurasian mainland and it can stand a very important link for Belt and Road Initiative, if all problems solved in a peaceful way.
Condemnation Of Armenian Aggression By Friends Of Azerbaijan (FoA)
Friends of Azerbaijan (FoA) strongly condemns the coward act of Armenians aggression in the Tovuz district of Azerbaijan that is a sheer violation of international borders and law. The act is an attempt of Armenia to drive global attention from the peaceful dialogue and negotiation process on Nagorno Karabakh.
In an online meeting of the delegates of the Friends of Azerbaijan (FoA), a joint declaration of condemnation has been issued by the honorable members of Friends of Azerbaijan (FoA).
According to this declaration, Armenian aggression can jeopardize the whole South Caucasus region. The incident on July 12, 2020, is being considered as a direct attack on Azerbaijan and the repercussions of this incident can result in massive catastrophe in the entire region.

The delegates of Friends of Azerbaijan (FoA) stressed the global powers to come forward and take serious action on Armenian intervention by violating the international border of Azerbaijan. The act of Armenia is an open challenge to the sovereignty of Azerbaijan.
Malik Ayub Sumbal founder of Friends of Azerbaijan (FoA) termed that Armenia is losing its legal and moral position on Nagorno Karabakh and there is mounting pressure on Armenia by the international community for the peaceful solution of Nagorno Karabakh according to the UN Resolutions. At this time to get rid of such kind of diplomatic moves, Armenia has launched another major front in Tovuz.
When the whole world is busy against the Covid19 Armenian Prime Minister has chosen a very dangerous path that can take the whole region into war and bloodshed.
Friends of Azerbijan (FoA) is firmly standing with shoulder by shoulder to the people of Azerbaijan and martyr's families at this hour.
Kyrgyz Republic to Enhance Quality of Education with World Bank Financing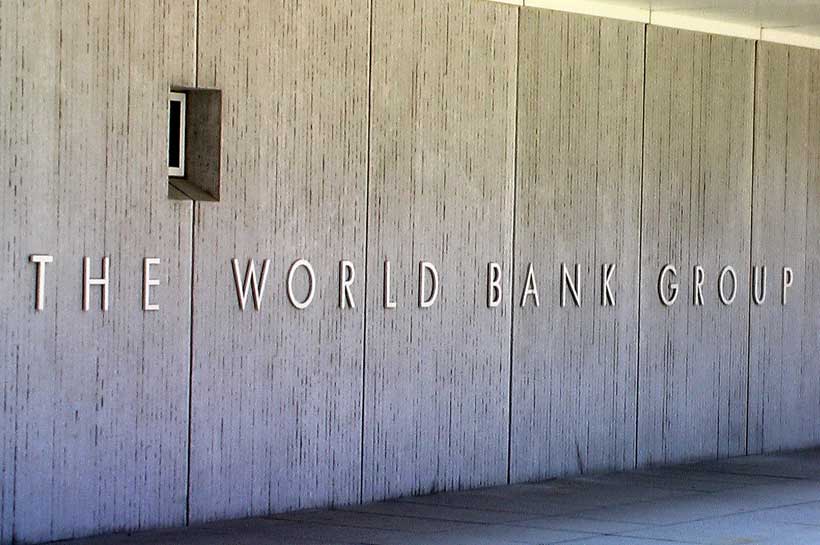 The Kyrgyz Republic will receive World Bank financing for the Learning for the Future Project in the amount of $50 million, on highly concessional terms. $25 million is allocated in the form of a grant, which requires no repayment, while the other $25 million is credit with a 0.75% interest rate, with repayments eased over 38 years, and a six-year grace period.
"The Learning for the Future Project aims to help raise the Kyrgyz Republic's human capital through enhancing school readiness and teacher effectiveness," says Bolormaa Amgaabazar, World Bank Country Manager for the Kyrgyz Republic. "The project puts special emphasis on distance and online learning, increasing digital literacy and building teacher capacity for best teaching-learning practice. Such support will help the country's education system better respond to learning from home during the current school closures and recovery period from the COVID-19 pandemic. In the long run, this approach will help better prepare children for learning and adapting to a fast-changing future economy."
The project has four main areas of support: expanding school readiness for underserved children; increasing effectiveness in teaching practice; enhancing technology-enabled support for learning; and enhancing measurement of learning. In the coming five years, the project will specifically help:
Establish 500 fully equipped community-based kindergartens in rehabilitated premises, thus enabling a successful transition to school for 20,000 children aged 3-5 years, in poor communities countrywide;
Build teacher competencies for more effective teaching of reading, mathematics and sciences in primary and secondary schools, through training in effective pedagogy and assessment, provision of digital learning content, resources and materials in 1,200 schools (53 percent of the total number of schools in the country);
Provide digital literacy training for 36,000 teachers to enhance their capacities to use digital technologies for professional development and effective teaching;
Equip 1,200 schools with an IT platform to support technology-enabled teaching and learning. The Republican Institute of In-Service Teacher Training will assist in developing digital content for teaching and learning;
Introduce a new criteria-based assessment instrument and methodology, develop and introduce standardized tests aligned with new learning standards, conduct the National Learning Assessment in 2023 for grades 4 and 8, and participate in the Program for International Student Assessment (PISA) 2024.
The project will be implemented by the Ministry of Education and Science of the Kyrgyz Republic during 2020-2025, using its existing institutional structures and in compliance with relevant World Bank procedures and standards.
The project supports the World Bank's 2019-2022 Country Partnership Framework for the Kyrgyz Republic and is closely aligned with the National Education Sector Strategy-2040 of the Ministry of Education and Science, which is now under development. The project was approved by the World Bank's Board of Executive Directors on March 31, 2020 and was ratified by the Parliament of the Kyrgyz Republic on June 11, 2020.