What Obama can learn from Vladimir Putin
Welcome to the Caspian Daily, where you will find the 10 most important things you need to know on Caspian Sea Region. We appreciate ideas, reports, news and interesting articles. Send along to Caspian[at]moderndiplomacy.eu or on Twitter: @DGiannakopoulos
1Obama should ask himself one basic question: Would the United States benefit from diplomatic engagement from Russia? Looked at from this perspective, it's obvious that the answer is yes. In a number of global trouble spots, including Syria, Ukraine and others, the two powers' interests potentially overlap in a number of ways. The reality is that in the last decade, from Iraq to Libya and Syria to Ukraine, the United States has consistently misjudged its ability to control and manage events on its own. It's now time for Obama to bite the bullet, meet Putin, and see if any concrete scope for furthering American national interests via engagement with Russia exists. Josh Cohen –Reuters
2Wanting Peace, Preparing for War:The Military Issue. "Diplomacy and politics are still the chief tools of the trade for how Caspian littorals try to remedy their problems, both with each other and with external nations. This is a good thing. But it does not mean no Caspian state is prepared to go to war or is unwilling to wage it. This issue proves that supposition false and misleading. Thus, Modern Diplomacy offers this edition with the expectation that better information leads to greater understanding. And it is only better understanding that can ensure the limitation of misperception, that one eternal flaw that always seems to weigh heavily on the initiation of war" Read the new issue of The Caspian Project
3President Bashar al-Assad's key backers declared victory on Sunday night after Western leaders who had previously backed Syrian rebels, including David Cameron, said they accepted he would stay in power, at least for the time being. Speaking to reporters on his way to attend the United Nations General Assembly in New York, Cameron said Mr Assad had no "long-term" future but suggested he could remain in place during a transition period. Germany and America have also talked up the possibility of keeping him in place in a deal to end the four-year Syrian civil war and help defeat Islamic State of Iraq and the Levant.
4Political divisions prevent the global community from reversing the rise of the Islamic State group, Kazakhstan's top diplomat said, urging world leaders to unite efforts to combat extremism. Foreign Minister Erlan Idrissov said in an interview with The Associated Press on Saturday night that his country was until recently "100 percent immune from fundamentalism and extremism," but prosperity and growth had made it easier for what he called "crazy, extreme ideas" to take root in some parts of the population. He said it was "a culture shock" that estimated 200 Kazakh nationals are now fighting in Syria. Describing political divisions as a key impediment to overcoming the threat posed by Islamic State, Idrissov called on major international players to come together to fight the organization that controls a third of Syria and Iraq and has spread to North Africa, the Sinai and Afghanistan. He said it was unimaginable that the United States, China, Russia and Europe were unable to "overcome a relatively small group."
5The 3rd Azerbaijan and Caspian Sea Oil and Gas Week has kicked off in Baku, on September 28. Over 250 delegates and more than 30 high-level speakers attend the event organized by the Oliver Kinross, a business research organization operating in the UK. Oil and gas week aims to create conditions for using new business opportunities for oil and gas corporations, government officials, experts. The main topic of the event is development, opportunities and problems of Azerbaijan and CIS countries. An exhibition of modern industrial technologies and services has been organized within the Oil and Gas Week.
6Vast oil and gas reserves in the Caspian Sea region and its potential to supply the world energy market make this area relevant for investments, John W. Harkins, chief executive officer and president of Greenfields Petroleum Corporationbsaid. He made the remarks addressing the 3rd Azerbaijan and Caspian Sea Oil and Gas Week 2015 in Baku Sept.28. In particular, Azerbaijan has proved to be relevant economically and politically in the world energy markets, Harkins added."Azerbaijan is poised to be a transportation hub for oil and gas," he said.The Southern Gas Corridor will allow Europe to diversify its hydrocarbon supply sources and strengthen energy security and also will allow Azerbaijan to obtain a new market in Europe.
7Why Kazakhstan Is Running for a Non-Permanent Seat on the UN Security Council. No UN member state from Central Asia has ever sat on the UNSC. Time to correct this oversight. Kazakhstan's Minister of Foreign Affairs, Erlan Idrissov –The Diplomat
8A plant for producing gasoline from natural gas is under construction in Turkmenistan's Ahal province. The enterprise supplied with the latest technology will annually process 1.782 billion cubic meters of natural gas and produce 600,000 tons of A-92 gasoline meeting the highest environmental requirements on Euro-5 standard. This industrial facility will be the first gas chemical complex in the world producing high quality, environmentally friendly gasoline from processing natural gas, once commissioned in 2018, this facility will allow to create 800 new jobs.
9The PACE Bureau held its meeting on the first day of the autumn session on Monday. The issue of sending an observation mission for the parliamentary elections in Azerbaijan was discussed at the meeting. After long discussions, the participants – 17 of them in favor of and 10 against the decision – agreed on sending a 32-person delegation led by Jordi Chukla, a Spanish parliamentarian, to Azerbaijan. The decision is expected to be approved at the plenary meeting of the PACE session.
10Oil Dependency No More: Iran Goes for Taxation, Resists Oil Curse. "Tax overtakes oil in providing more revenues in Iran, promising to lead to the country's new economic growth. Oil appears to have been downgraded in its position as the main source of the Iranian government' revenues for the first time since the 1960's, a sign the country is getting rid of the 'oil curse' thanks to a 'tax revolution' launched by President Hassan Rouhani" Sputniknews
Digital Technology Will Help Djibouti Leap into the Future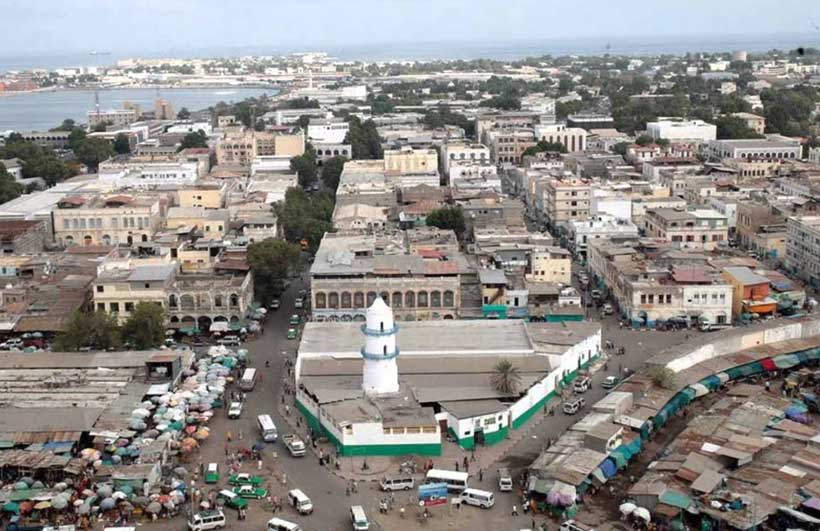 Digital technology will have a critical part to play in boosting Djibouti's socio-economic development and meeting the ambitious goals set out in its national strategy, Vision Djibouti 2035. As a key step toward building a strong, inclusive digital economy, the Government of Djibouti and the World Bank are co-hosting a high-level event that will explore the potential benefits of digital development and propose a concrete roadmap of action.
"Disruptive technologies are creating new business models, opening up new markets, and giving consumers access to more products and services than ever before. It is hard to overstate the economic potential of these transformations," said Ilyas Moussa Dawaleh, Djibouti's Ministry of Economy and Finance. "In a country like ours, developing a high-performing digital ecosystem will provide a unique chance to stimulate the economy and create jobs. The Digital Economy conference starting today will bring us one step closer to this vision."
"The digital sector will be key to improving the lives of Djiboutian people, expanding our economy, and strengthening our position as a logistics and commercial hub. With eight submarine cable landing on our shores, there is no doubt Djibouti has what it takes to become a digital leader in the region," noted Abdi Youssouf Sougueh, Minister of Communications. "We are keen to bring in development partners like the World Bank to leverage this infrastructure to the fullest and reinforce all the other fundamentals that are necessary to nurture a vibrant digital economy."
The conference will bring together a wide range of government representatives, technology pioneers, and development partners. Building on this uniquely diverse combination of knowledge and global perspectives, participants will assess Djibouti's digital landscape, share international best practices, discuss how technology can help modernize all sectors of the economy, and outline a clear strategy and action plan for digital development in the country.
"Countries around the world are leveraging digital innovation to accelerate economic growth and build a better future for people, and Djibouti is very well positioned to gain from that approach," said Boutheina Guermazi, World Bank Director for Digital Development. "I am confident this event will pave the way for close collaboration on digital development between the Word Bank, Djibouti, and countries across the Middle East and Africa."
In addition to discussing Djibouti's opportunities and challenges, the event will also highlight the need for bolder action on digital development engagement across the region.
Sessions will cover all key dimensions of digital development, with a focus on how to strengthen the five pillars of the digital economy: digital infrastructure; innovation and entrepreneurship; digital financial services and identification; digital platforms; and digital literacy and skills.
"Technological innovation holds great promise for Djibouti. By harnessing the full power of the digital economy, the country could see significant GDP growth, create a future-proof labor market, and raise living standards for all segments of the population. We stand ready to work hand in hand with Djibouti on this journey, to help create the right conditions for a thriving digital sector," said Atou Seck, World Bank Resident Representative in Djibouti.
The first shopping tourism project in Mexico
The World Tourism Organization (UNWTO) and the Municipality of León (Guanajuato, Mexico) have signed an agreement to carry out the country's first project to develop Shopping Tourism, with the support of the Ministry of Tourism of the State of Guanajuato.
The project is expected to serve as an international reference point and as a showcase at major tourism forums.
The Tourism Observatory of the State of Guanajuato has been a member of the UNWTO International Network of Sustainable Tourism Observatories since 2014. At the World Tourism Organization's General Assembly held in Medellín, Colombia, in September 2015, Guanajuato expressed its interest in being one of the destinations to develop a project on shopping tourism, and León was the selected destination in light of the fact that 27% of its tourists visit the city to go shopping.
The World Tourism Organization (UNWTO) is the United Nations agency responsible for the promotion of responsible, sustainable and universally accessible tourism.
The project will help León (Guanajuato, Mexico) to develop innovative shopping tourism offerings that link the public and private sectors and that highlight the destination's tourism attractions and products as well as tourism's contribution to socio-economic development, which includes the creation of jobs directly in the tourism sector and in the many activities related to the sector.
Smart city matchmaking in Barcelona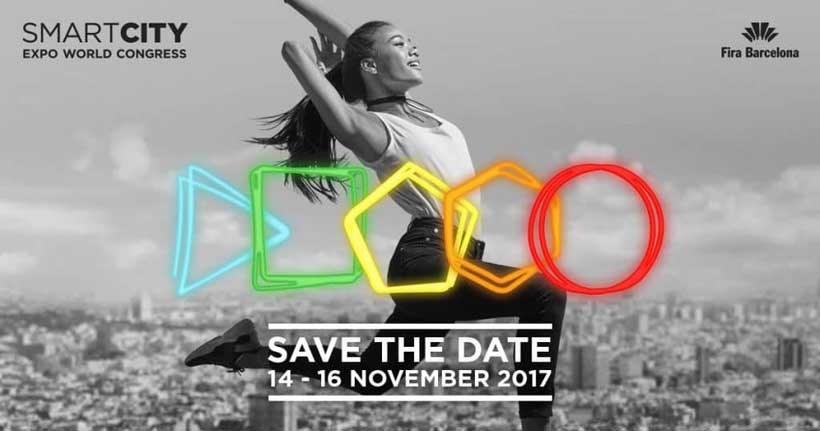 This year's Smart City Expo World Congress (SCEWC), Europe's biggest Smart City related event, takes place from 13 to 15 November in Barcelona and will, like previous editions,  attract several thousand stakeholders.
During the congress, on November 14, the Smart Cities Innovation Partnership on Smart Cities (EIP-SCC) will organise its next matchmaking event, seeking to bring projects and investors together to stimulate action. It is especially tailored to match individual projects with financing.
To take part, stakeholders must register on the matchmaking platform where they will join other cities, industry and financial players. Registered users need to submit short descriptions of their upcoming projects. A dedicated team will then process and match them with financiers' interests, leading to one-to-one meetings, organised specifically and individually for them and their projects.
Should participation in above-mentioned event not be possible, the matchmaking platform will remain available also after the Barcelona congress, as the EIP-SCC will organise further matchmaking events in the future.
In addition, there will be an exhibition stand, where interested stakeholders can meet any of the 12 Horizon 2020 Lighthouse projects (representing € 270 million of EU funding), experts from the EIP-SCC, the Smart Cities Information System, as well as the European Commission.
Finally, there will be a number of sessions organised at the mentioned exhibition stand as part of the SCEWC programme covering a wide range of Smart City related topics. The full programme is available at http://www.smartcityexpo.com/en/agenda-2018.