What Obama can learn from Vladimir Putin
Welcome to the Caspian Daily, where you will find the 10 most important things you need to know on Caspian Sea Region. We appreciate ideas, reports, news and interesting articles. Send along to Caspian[at]moderndiplomacy.eu or on Twitter: @DGiannakopoulos
1Obama should ask himself one basic question: Would the United States benefit from diplomatic engagement from Russia? Looked at from this perspective, it's obvious that the answer is yes. In a number of global trouble spots, including Syria, Ukraine and others, the two powers' interests potentially overlap in a number of ways. The reality is that in the last decade, from Iraq to Libya and Syria to Ukraine, the United States has consistently misjudged its ability to control and manage events on its own. It's now time for Obama to bite the bullet, meet Putin, and see if any concrete scope for furthering American national interests via engagement with Russia exists. Josh Cohen –Reuters
2Wanting Peace, Preparing for War:The Military Issue. "Diplomacy and politics are still the chief tools of the trade for how Caspian littorals try to remedy their problems, both with each other and with external nations. This is a good thing. But it does not mean no Caspian state is prepared to go to war or is unwilling to wage it. This issue proves that supposition false and misleading. Thus, Modern Diplomacy offers this edition with the expectation that better information leads to greater understanding. And it is only better understanding that can ensure the limitation of misperception, that one eternal flaw that always seems to weigh heavily on the initiation of war" Read the new issue of The Caspian Project
3President Bashar al-Assad's key backers declared victory on Sunday night after Western leaders who had previously backed Syrian rebels, including David Cameron, said they accepted he would stay in power, at least for the time being. Speaking to reporters on his way to attend the United Nations General Assembly in New York, Cameron said Mr Assad had no "long-term" future but suggested he could remain in place during a transition period. Germany and America have also talked up the possibility of keeping him in place in a deal to end the four-year Syrian civil war and help defeat Islamic State of Iraq and the Levant.
4Political divisions prevent the global community from reversing the rise of the Islamic State group, Kazakhstan's top diplomat said, urging world leaders to unite efforts to combat extremism. Foreign Minister Erlan Idrissov said in an interview with The Associated Press on Saturday night that his country was until recently "100 percent immune from fundamentalism and extremism," but prosperity and growth had made it easier for what he called "crazy, extreme ideas" to take root in some parts of the population. He said it was "a culture shock" that estimated 200 Kazakh nationals are now fighting in Syria. Describing political divisions as a key impediment to overcoming the threat posed by Islamic State, Idrissov called on major international players to come together to fight the organization that controls a third of Syria and Iraq and has spread to North Africa, the Sinai and Afghanistan. He said it was unimaginable that the United States, China, Russia and Europe were unable to "overcome a relatively small group."
5The 3rd Azerbaijan and Caspian Sea Oil and Gas Week has kicked off in Baku, on September 28. Over 250 delegates and more than 30 high-level speakers attend the event organized by the Oliver Kinross, a business research organization operating in the UK. Oil and gas week aims to create conditions for using new business opportunities for oil and gas corporations, government officials, experts. The main topic of the event is development, opportunities and problems of Azerbaijan and CIS countries. An exhibition of modern industrial technologies and services has been organized within the Oil and Gas Week.
6Vast oil and gas reserves in the Caspian Sea region and its potential to supply the world energy market make this area relevant for investments, John W. Harkins, chief executive officer and president of Greenfields Petroleum Corporationbsaid. He made the remarks addressing the 3rd Azerbaijan and Caspian Sea Oil and Gas Week 2015 in Baku Sept.28. In particular, Azerbaijan has proved to be relevant economically and politically in the world energy markets, Harkins added."Azerbaijan is poised to be a transportation hub for oil and gas," he said.The Southern Gas Corridor will allow Europe to diversify its hydrocarbon supply sources and strengthen energy security and also will allow Azerbaijan to obtain a new market in Europe.
7Why Kazakhstan Is Running for a Non-Permanent Seat on the UN Security Council. No UN member state from Central Asia has ever sat on the UNSC. Time to correct this oversight. Kazakhstan's Minister of Foreign Affairs, Erlan Idrissov –The Diplomat
8A plant for producing gasoline from natural gas is under construction in Turkmenistan's Ahal province. The enterprise supplied with the latest technology will annually process 1.782 billion cubic meters of natural gas and produce 600,000 tons of A-92 gasoline meeting the highest environmental requirements on Euro-5 standard. This industrial facility will be the first gas chemical complex in the world producing high quality, environmentally friendly gasoline from processing natural gas, once commissioned in 2018, this facility will allow to create 800 new jobs.
9The PACE Bureau held its meeting on the first day of the autumn session on Monday. The issue of sending an observation mission for the parliamentary elections in Azerbaijan was discussed at the meeting. After long discussions, the participants – 17 of them in favor of and 10 against the decision – agreed on sending a 32-person delegation led by Jordi Chukla, a Spanish parliamentarian, to Azerbaijan. The decision is expected to be approved at the plenary meeting of the PACE session.
10Oil Dependency No More: Iran Goes for Taxation, Resists Oil Curse. "Tax overtakes oil in providing more revenues in Iran, promising to lead to the country's new economic growth. Oil appears to have been downgraded in its position as the main source of the Iranian government' revenues for the first time since the 1960's, a sign the country is getting rid of the 'oil curse' thanks to a 'tax revolution' launched by President Hassan Rouhani" Sputniknews
Ethiopian airlines pledges to plant 9 million trees: "one for every passenger"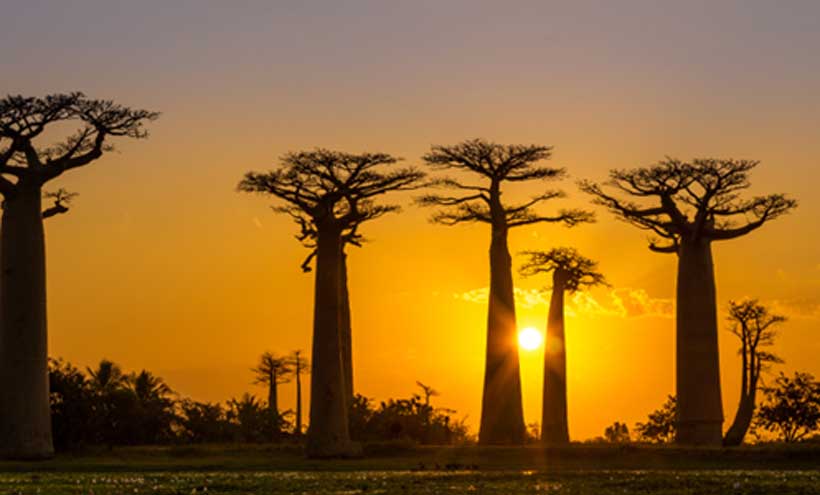 Exploring innovative ways in which the airline industry can be combined with a sustainable business outlook, UN Environment and Ethiopian airlines have forged a partnership that will focus on greening the airlines operations.
The MoU, signed in Addis Ababa this week, outlines several action areas to promote sustainability, most notably the development of the 'Plant one tree for every passenger flown' project, in collaboration with UN environment's ongoing REDD+ programme in Ethiopia. The objective of the project is to plant 9 million trees in the name of Ethiopian Airlines in different regions of Ethiopia.
"We're delighted to launch one of the first such agreements of its kind, with Ethiopian Airlines really raising the bar on environmental responsibility and green business," said Erik Solheim, Head of UN Environment. "This sends a strong, positive message across the aviation sector."
Other areas of collaboration include:
Greening Ethiopian Airline business through the provision of training on sustainable consumption and production, integrated waste management, hazardous chemical treatment and capacity development on air quality monitoring.
Development of environmental awareness raising materials for use in- flight entertainment.
Support for the Ethiopian Aviation Academy, with the introduction of a course on the UN Environment Sustainable Consumption and Green Economy Programme.
"Because UN environment and Ethiopian Airlines share common goals and objectives […] we wish to collaborate in areas of mutual concern," said Juliette Biao, head on UN Environment's regional office for Africa.
The signing of the MoU took place in the margins of the African Civil Aviation Biofuel Summit held in the Ethiopian capital this week, and follows the adoption of the "Single Air Transport Market" by African nations last January.
World Bank Signals Strong Support for Nepal's Transition to Federalism
The World Bank today signaled strong support for Nepal's ambitious transition to federalism when its Board of Executive Directors approved a $200 million credit to improve public financial management.
The Fiscal and Public Financial Management Development Policy Credit is the first in a two-part program to support the Government of Nepal in establishing a framework for fiscal federalism and improved public financial management.
"Nepal today is at a historic juncture as it transitions from a unitary to a federal democratic republic. Expectations are high that the new structure will deliver on greater equity and accountability," said Qimiao Fan, World Bank Country Director for Bangladesh, Bhutan and Nepal. "This operation will help establish a fiscal framework that will ensure that the newly elected governments can deliver better services to all Nepali citizens."
This operation will support implementation of the Intergovernmental Fiscal Arrangement Act; establishment of the National Natural Resources and Fiscal Commission; adoption of the Fiscal Responsibility and Budget Management Bill; strengthening of public financial management systems; improvements in budget execution; and reforms to improve revenue collection.
Commending Nepal for successfully concluding local, state and federal elections under the new constitutional framework, the Executive Directors welcomed the Bank's strategic shift to supporting federalism to help avoid disruptions, improve service delivery and promote transparency and accountability. Directors encouraged the Bank to fully support Nepal's transition to achieve inclusive development, especially in traditionally underserved areas, in coordination with other development partners.
This Development Policy Credit approved today is one of several components in the World Bank's overall support on federalism in Nepal. Other support includes policy advice, new investment lending to improve service delivery and improve capacity, as well as restructuring of the existing portfolio to align with the new federal structure.
The World Bank also approved a $66 million credit to modernize Phase 2 of the Rani Jamara Kulariya Irrigation Scheme. The project will modernize sub-branches, tertiary canals and water courses so that irrigation water can reach farmer fields with optimal flows.  It will also help strengthen Water User Associations and provide agriculture production support.  During Phase 1, which closed in September 2017, the project upgraded intakes and feeder canals and initiated an agriculture development program.  Spread over a command area of 14,300 hectares, the project will benefit one of the poorest areas in the southwest of the Karnali basin in the Tarai.  Nearly half of the people benefitting from the project belong to the indigenous Tharu community.
The World Bank Group and Nepal
The World Bank Group (WBG) fielded its first economic mission to Nepal in 1963 to assess the country's development prospects and challenges. It approved its first credit in 1969 for a telecommunications project. Since then, the World Bank has provided Nepal $4.75 billion in assistance ($3.48 billion in credits and $1.27 billion in grants). Nepal is eligible for concessional financing support from the World Bank's International Development Association (IDA). During the IDA17 period (17th replenishment of IDA covering FY2015-2017), the World Bank committed $1.2 billion. This amount included additional financing of $300 million from the IDA Crisis Response Window to respond to the emergency needs after the 2015 earthquake. During IDA18 period (FY2018-2020), Nepal may access approximately $1.3 billion in IDA financing. This includes additional financing from the IDA Exceptional Risk Mitigation Regime financing window. The current portfolio comprises 22 active projects with a net commitment of $2.32 billion. In terms of the number of proj­ects, the energy sector makes up the largest share (5 projects) followed by agriculture and education (4 projects in each sector).
Somalia: Poor rains forecast put food security, livelihoods at risk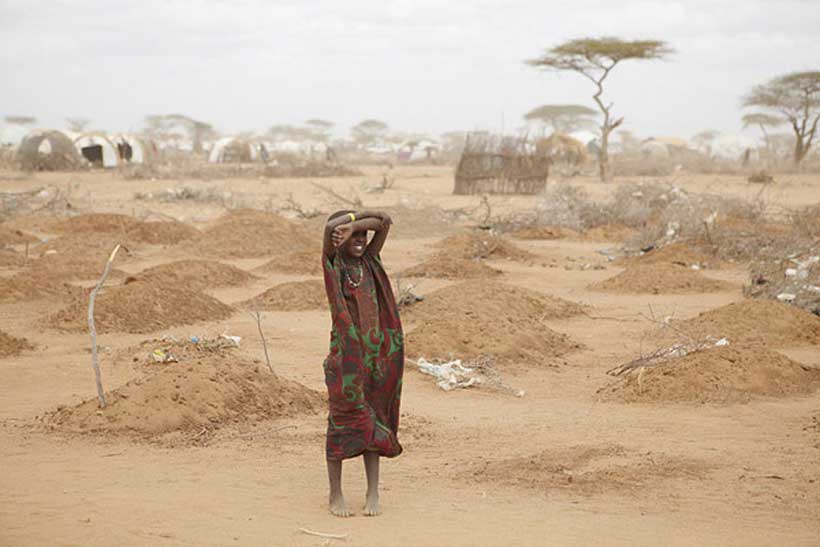 Below-average rains forecast for Somalia could lead to devastating cattle losses and intensify malnutrition in the Horn of Africa nation, the United Nations food security agency has warned.
The grim scenario follows massive livestock deaths due to drought – up to 60 per cent of herds in some areas – that have severely damaged pastoralists' livelihoods.
"Somalia is traditionally an agro-pastoral economy [and] livestock losses have severely affected its economy and people," Daniele Donati, the head of the UN Food and Agriculture Organization (FAO) programmes in the country, said in a news release Wednesday.
"It is crucial that we continue to support pastoralist households build resilience against climate-related shocks by providing timely veterinary and feeding assistance for their animals," he added.
According to the UN agency's Global Information and Early Warning Report, while the country's overall food security situation improved to some extent in early 2018, primarily due to large-scale and sustained humanitarian assistance, the number of Somalis suffering severe food insecurity still remains 170 per cent above pre-crisis levels.
Furthermore, recent cattle losses have also resulted in sharp rises in prices of livestock and livestock products, including milk. Pastoral households in the worst-hit northern and central regions have also reported increased household debts, drive by credit purchase of water, food and for care of their animals.
The losses have also severely hit Somalia's exports, a country where the livestock sector accounts for approximately 40 per cent of the Gross Domestic Product (GDP).
FAO response
Responding to the situation, FAO stepped up its response, providing health services to some some 38.3 million animals, supplementary feeding interventions to close to 1 million, and delivered over 53 million litres of water in 2017.
In 2018, the UN agency aims to support some 2.7 million rural Somalis and has appealed for $236 million to sustain its livestock interventions, help farmers secure a good harvest and provide cash transfers to the most vulnerable so families can afford to eat while restoring their own food production.
"Providing livelihood support and cash in rural areas not only fights hunger, but minimizes displacement and the sale of productive assets that ultimately feed people and sustain their livelihoods," it said.