What Obama can learn from Vladimir Putin
Welcome to the Caspian Daily, where you will find the 10 most important things you need to know on Caspian Sea Region. We appreciate ideas, reports, news and interesting articles. Send along to Caspian[at]moderndiplomacy.eu or on Twitter: @DGiannakopoulos
1Obama should ask himself one basic question: Would the United States benefit from diplomatic engagement from Russia? Looked at from this perspective, it's obvious that the answer is yes. In a number of global trouble spots, including Syria, Ukraine and others, the two powers' interests potentially overlap in a number of ways. The reality is that in the last decade, from Iraq to Libya and Syria to Ukraine, the United States has consistently misjudged its ability to control and manage events on its own. It's now time for Obama to bite the bullet, meet Putin, and see if any concrete scope for furthering American national interests via engagement with Russia exists. Josh Cohen –Reuters
2Wanting Peace, Preparing for War:The Military Issue. "Diplomacy and politics are still the chief tools of the trade for how Caspian littorals try to remedy their problems, both with each other and with external nations. This is a good thing. But it does not mean no Caspian state is prepared to go to war or is unwilling to wage it. This issue proves that supposition false and misleading. Thus, Modern Diplomacy offers this edition with the expectation that better information leads to greater understanding. And it is only better understanding that can ensure the limitation of misperception, that one eternal flaw that always seems to weigh heavily on the initiation of war" Read the new issue of The Caspian Project
3President Bashar al-Assad's key backers declared victory on Sunday night after Western leaders who had previously backed Syrian rebels, including David Cameron, said they accepted he would stay in power, at least for the time being. Speaking to reporters on his way to attend the United Nations General Assembly in New York, Cameron said Mr Assad had no "long-term" future but suggested he could remain in place during a transition period. Germany and America have also talked up the possibility of keeping him in place in a deal to end the four-year Syrian civil war and help defeat Islamic State of Iraq and the Levant.
4Political divisions prevent the global community from reversing the rise of the Islamic State group, Kazakhstan's top diplomat said, urging world leaders to unite efforts to combat extremism. Foreign Minister Erlan Idrissov said in an interview with The Associated Press on Saturday night that his country was until recently "100 percent immune from fundamentalism and extremism," but prosperity and growth had made it easier for what he called "crazy, extreme ideas" to take root in some parts of the population. He said it was "a culture shock" that estimated 200 Kazakh nationals are now fighting in Syria. Describing political divisions as a key impediment to overcoming the threat posed by Islamic State, Idrissov called on major international players to come together to fight the organization that controls a third of Syria and Iraq and has spread to North Africa, the Sinai and Afghanistan. He said it was unimaginable that the United States, China, Russia and Europe were unable to "overcome a relatively small group."
5The 3rd Azerbaijan and Caspian Sea Oil and Gas Week has kicked off in Baku, on September 28. Over 250 delegates and more than 30 high-level speakers attend the event organized by the Oliver Kinross, a business research organization operating in the UK. Oil and gas week aims to create conditions for using new business opportunities for oil and gas corporations, government officials, experts. The main topic of the event is development, opportunities and problems of Azerbaijan and CIS countries. An exhibition of modern industrial technologies and services has been organized within the Oil and Gas Week.
6Vast oil and gas reserves in the Caspian Sea region and its potential to supply the world energy market make this area relevant for investments, John W. Harkins, chief executive officer and president of Greenfields Petroleum Corporationbsaid. He made the remarks addressing the 3rd Azerbaijan and Caspian Sea Oil and Gas Week 2015 in Baku Sept.28. In particular, Azerbaijan has proved to be relevant economically and politically in the world energy markets, Harkins added."Azerbaijan is poised to be a transportation hub for oil and gas," he said.The Southern Gas Corridor will allow Europe to diversify its hydrocarbon supply sources and strengthen energy security and also will allow Azerbaijan to obtain a new market in Europe.
7Why Kazakhstan Is Running for a Non-Permanent Seat on the UN Security Council. No UN member state from Central Asia has ever sat on the UNSC. Time to correct this oversight. Kazakhstan's Minister of Foreign Affairs, Erlan Idrissov –The Diplomat
8A plant for producing gasoline from natural gas is under construction in Turkmenistan's Ahal province. The enterprise supplied with the latest technology will annually process 1.782 billion cubic meters of natural gas and produce 600,000 tons of A-92 gasoline meeting the highest environmental requirements on Euro-5 standard. This industrial facility will be the first gas chemical complex in the world producing high quality, environmentally friendly gasoline from processing natural gas, once commissioned in 2018, this facility will allow to create 800 new jobs.
9The PACE Bureau held its meeting on the first day of the autumn session on Monday. The issue of sending an observation mission for the parliamentary elections in Azerbaijan was discussed at the meeting. After long discussions, the participants – 17 of them in favor of and 10 against the decision – agreed on sending a 32-person delegation led by Jordi Chukla, a Spanish parliamentarian, to Azerbaijan. The decision is expected to be approved at the plenary meeting of the PACE session.
10Oil Dependency No More: Iran Goes for Taxation, Resists Oil Curse. "Tax overtakes oil in providing more revenues in Iran, promising to lead to the country's new economic growth. Oil appears to have been downgraded in its position as the main source of the Iranian government' revenues for the first time since the 1960's, a sign the country is getting rid of the 'oil curse' thanks to a 'tax revolution' launched by President Hassan Rouhani" Sputniknews
Rise of disinformation a symptom of 'global diseases' undermining public trust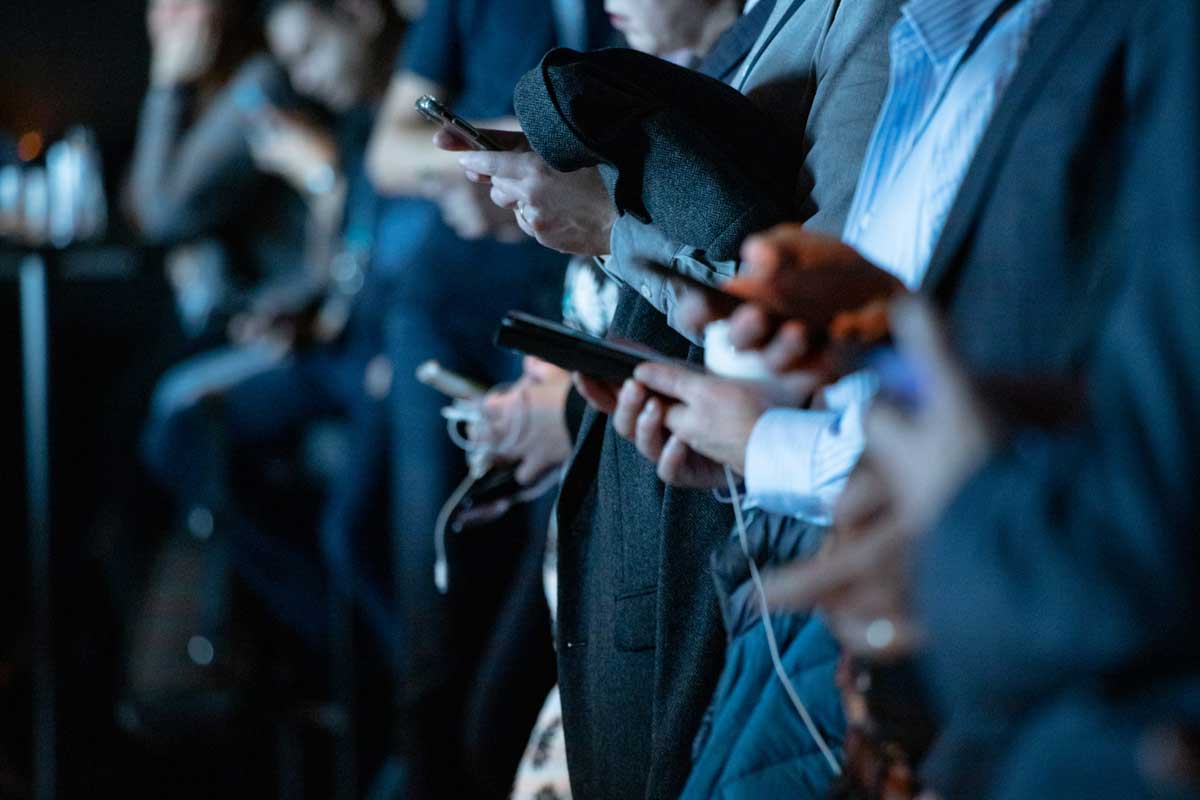 Societies everywhere are beset by "global diseases" including systemic inequality which have helped fuel a rise in disinformation, or the deliberate spreading of falsehoods, said the UN human rights chief on Tuesday, addressing the Human Rights Council in Geneva.
Michelle Bachelet said the restoration of public trust was essential, as disinformation should really be seen as a symptom of diseases such as systemic inequality, which has seen "deep-seated discrimination" flourish, along with fragile institutions, a loss of trust in effective governance, and "limited rule of law".
She said those countries impacted by inequality were now threatened with instability and frayed co-existence within society.
Flourishing amid discontent
"Disinformation spreads when people feel that their voices are not heard. It arises in contexts where political disenchantment, economic disparity or social unrest flourish", she said.
"It flourishes when civil society, journalists, human rights defenders and scientists cannot work, assemble and speak freely. When civic space is limited or closed. When the human rights to freedom of expression and access to information are threatened."
It can be fuelled by governments and public officials, potentially leading to hate crimes and violence.
But she warned governments against trying to "officially ordain what is false, and what is true, and then attach legal consequences to those determinations. Our human right to access and impart information, is not limited to only what is deemed by the State as 'accurate'".
She called for a focus on "assessing how communications are being revolutionized by technology and on unpacking who is responsible for what.
"We need to look at how best to contain the harms caused by disinformation, while addressing the underlying causes that give disinformation life and allow it to gain traction."
She said the sheer speed and volume of information circulating online, meant that it could be easily manipulated, with campaigns using automatic tools, rapidly creating a "false impressions of broad popular support for or against certain ideas, or be used to counter and marginalise dissident voices and ideas."
Organized disinformation campaigns are also being used to silence rights defenders, journalists, and minority voices, "and as a result of repeated attacks, women, minority communities and others can be deterred from participating in the public sphere."
Fighting back
The international response has to be consistent with universal rights obligations, she warned.
"When we debate the best ways to respond, we need to understand that censorship is not only an ineffective medicine – it can actually harm the patient." Freedom of expression and the right to access information are essential, she underscored.
"I therefore call on States to uphold their international obligation to promote and protect these rights, whatever the social ill they seek to mitigate. Maintaining a vibrant and pluralistic civic space will be crucial in this endeavour."
She called for policies which support independent journalism, pluralism in media, and digital literacy, which can help citizens "navigate" the online world and boost critical thinking.
"States must also ensure wide and free access to information so that it reaches all communities and constituencies…Trust can never be achieved without genuine government transparency."
Social media regulation 'insufficient'
The human rights chief said that social media businesses have transformed the way information circulates, "and they have a clear role to play."
"To start with, we must understand better how they affect our national and global debates. While platforms have taken welcome steps to enhance their own transparency, and redress channels, progress remains insufficient.
She called for independent auditing of social media companies' services and operations, and more clarity on the way advertising and personal data is being handled.
"And we need access for researchers and others to the data within companies, that can help us better understand and address disinformation."
Two steps
Ms. Bachelet told the Human Rights Council that there are two "critical needs" in the battle against rising disinformation.
"First, we need to deepen our understanding and knowledge: we need more research on how the digital sphere has transformed media and information flows; on how best to build public trust within this environment; and on how different actors can contribute to countering disinformation operations."
Secondly, she said all discussions had to be framed within human rights norms. "Shortcuts do not work here: censorship and broad content take-downs are an ineffective and dangerous response."
Abu Akleh shooting: fatal shot came from Israeli forces
Israeli forces were behind the fatal shooting of Al Jazeera journalist Shireen Abu Akleh in the West Bank – not indiscriminate Palestinian firing – the UN human rights office, OHCHR, alleged on Friday.
Ms. Akleh – an experienced television journalist familiar with reporting in the Occupied Palestinian Territories – was killed on 11 May, as she attempted to report on an arrest operation by Israeli Security Forces and clashes in Jenin refugee camp in the northern occupied West Bank.
'Deeply disturbing'
"More than six weeks after the killing of journalist Shireen Abu Akleh and injury of her colleague Ali Sammoudi in Jenin on 11 May 2022, it is deeply disturbing that Israeli authorities have not conducted a criminal investigation," said OHCHR spokesperson Ravina Shamdasani.
Following OHCHR's own probe into the incident, Ms. Shamdasani added that "this monitoring from our Office is consistent with many findings out there that the shots that killed her came from Israeli Security Forces".
Rejecting that conclusion, a statement issued by the Israeli mission in Geneva insisted that it was not yet possible to conclude who was responsible, in view of the Palestinian Authority's "refusal to conduct a joint investigation and hand over the bullet".
Final moments
Speaking to journalists in Geneva, Ms. Shamdasani described Ms. Akleh's final moments, with her colleague, Ali Sammoudi.
"At around half past six in the morning, as four of the journalists turned into the street leading to the camp, wearing bulletproof helmets and flak jackets with 'PRESS' markings, several single, seemingly well-aimed bullets were fired towards them from the direction of the Israeli Security Forces. One single bullet injured Ali Sammoudi in the shoulder, and another single bullet hit Abu Akleh in the head and killed her instantly."
Highlighting how the OHCHR probe had followed the methodology used in many other country situations, Ms. Shamdasani explained that there was no evidence of activity by armed Palestinians close by.
Ms. Akleh and her colleagues "had proceeded slowly in order to make their presence visible to the Israeli forces deployed down the street", Ms. Shamdasani said. "Our findings indicate that no warnings were issued and no shooting was taking place at that time and at that location."
Every angle
She added: "We've inspected photo, video, audio material, we've visited the scene, we've consulted with experts, and we've looked at official communications; we've interviewed people who were also on the scene when Abu Akleh was killed…Based on this very vigorous monitoring, we find that the shots that killed Abu Akleh came from Israeli Security Forces and not from indiscriminate firing by armed Palestinians."
After Ms. Abu Akleh was shot, "several further single bullets were fired as an unarmed man attempted to approach her body and another uninjured journalist sheltering behind a tree," the OHCHR official continued. "Shots continued to be fired as this individual eventually managed to carry away Abu Akleh's body."
UN High Commissioner for Human Rights Michelle Bachelet has urged the Israeli authorities to open a criminal investigation into the killing of Ms. Abu Akleh and into all other killings and serious injuries by Israeli forces in the West Bank.
Since the beginning of the year, OHCHR said that it had verified that Israeli Security Forces had killed 58 Palestinians in the West Bank, including 13 children.
"International human rights law requires prompt, thorough, transparent, independent and impartial investigation into all use of force resulting in death or serious injury," said Ms. Shamdasani. "Perpetrators must be held to account."
Israel has rejected the findings of the OHCHR probe, adding that the Palestinian Authority has not handed over the bullet that killed Ms. Abu Akleh.
EU-UNIDO projects highlight gender equality as key to climate action
Ensuring that women and girls equally lead, participate in and benefit from environmental action are key priorities for the European Union (EU) and the United Nations Industrial Development Organization (UNIDO). Speaking at an event held in connection with the Stockholm+50 conference, three women who participate in EU-UNIDO projects around the world told their stories.
Opening the event, Gerd Müller, UNIDO Director General, and Virginijus Sinkevičius, European Commissioner for Environment, Oceans and Fisheries, both underlined that a healthy planet is impossible if gender inequalities persist. Therefore, women's voices as leaders of circular economy, climate technologies and environmental preservation must be recognized and amplified.
Three projects from the EU-UNIDO cooperation portfolio were highlighted during the event.
Amira Saber, Member of the Egyptian Parliament and Secretary General of the Foreign Relations Committee, participates in the Parliamentary action on climate and energy project, which helps catalyze greater engagement of women MPs in renewable energy, energy access and sustainable transport issues. She said that "voices of women are not well represented in the issue of climate change, neither as negotiators, nor as policymakers. Through my NGO, which was founded to close the gap between civil society organizations and policymakers, we've been helping with many trainings to build the capacity of women-led organizations, to train women, to give them data and to help implement their projects on the ground."
She continued, "I want all the women figures in senior policymaking who are influential in their countries and in their surroundings to understand and to stand very solid on the importance of the critical issues, which we're talking about: climate change."
Lep Mary, a Cambodian business owner, is part of the CAPFISH project, which supports the Cambodian government's efforts to achieve sustainable development, climate resilience and inclusivity of the country's freshwater and marine fisheries resources. Mary noted that "with the support of the UNIDO-CAPFish project, we are able to address most of our challenges related to food safety compliance while enhancing capacity of our suppliers along the value chain on food safety practices. The support will also help to improve environment plans regarding waste management and the safety of workers."
The Youth Rising project supports vocational education and training for young people in Liberia. Esther Gheh Isatta Javillie, who is part of the project, said that "the local carpenter producers are all-male. We have this stereotype in Liberia that technical and vocational education and training (TVET) is really for males".
The event was organized by UNIDO and the EU in association with the Stockholm+50 conference, which commemorates the 1972 UN Conference on the Human Environment and celebrates 50 years of global environmental action. It was moderated by Cecilia Ugaz Estrada, Director of UNIDO's Office for Gender Equality and Empowerment of Women.