Dethroning the 'Dollar Dictatorship'
Authors: Dr. Matthew Crosston , Andy Deahn
Russian President Vladimir Putin has loudly projected that his nation and the other Caspian nations will leave the dollar behind. Mr. Putin has exclaimed that the United States runs a "Dollar dictatorship" when it comes to global market oil prices and affirms that his nation's currency will not become a victim subjected to its rule.
In order to combat this "dictatorship" attempts have been made to enhance relations with China in order to integrate both the ruble and the yuan into the global market more dominantly. His belief is that in doing so he will weaken the dollar while strengthening both national currencies. However, Mr. Putin is potentially committing a mistake, as he is generally associating a strong currency with national strength and views the decline in the ruble's value as an offense against Russia's prowess. These are clearly political statements used to project an aura of strength that disregard the economic realities facing the Kremlin. Rather than take meaningful counter-actions so as to create positive momentum and strong economic stimuli, Putin sometimes seems more focused on capitalizing on his celebrity status to 'tweak the American eagle' as it were. Putin's "projection" as stated above can thus be observed as an attempt to manufacture a sense of Russian exceptionalism that will counter the 'insult' that he considers as a constant American exceptionalism on the global stage. However, these geopolitical playground battles do not outweigh the realities of the world economy and how Russia needs to create serious policies to deal with sanctions and weak oil prices.
While China is Russia's largest trading partner and has become the world's largest consumer of fossil fuels — a vital aspect to Russian economic health — the Chinese financial crisis that occurred in August 2015 has weakened the Yuan, consequently placing increased pressure on the Russian economy as well. The Chinese economic meltdown and the resultant devaluation of the Yuan held global implications. From Wall Street to Venezuela to Saudi Arabia, economic downturns were observed. On Wall Street the drop in the stock market created panic among brokers/investors and in Saudi Arabia and Venezuela a drop in oil prices impacted their economies rather severely, given both have bet some of their financial futures on China's continual thirst for commodity imports. Russia, however, which exports approximately 14 percent of its annual oil production to China, has a lot more to lose from the Chinese economic decline. This is because oil and natural gas are at the heart of the Russian economy. These commodities account for over 75 percent of export revenues and over 50 percent of government budgetary resources. The Russian ruble, which is directly linked to global oil prices, has been steadily decreasing in value throughout the last 12 months. This direct link is identified through the correlating data of the market price for oil and the value of the ruble to the U.S. dollar. For example, the market price for oil dropped from $104 USD per barrel to around $50 USD per barrel from September 2014 to September 2015. At the same time the value of the ruble, which in the beginning of September 2014 was 36 RUB to 1 USD, had slipped by September 2015 to 68 RUB to 1 USD—a steep devaluation rate not seen since the 1997 global financial recession.
In addition to having the value of its currency decline, for every dollar that global oil prices drop Russia loses an estimated $2 billion a year in revenues. When combined with other harmful realities like Western sanctions, Russia's relative dependence upon a singular commodity market, and lavish spending rather than modernizing its energy sector during high oil prices, it is clear that Russia pontificating about a 'dollar dictatorship' should not be its focus. Indeed, there is something of a flawed logic in the premise: why does President Putin believe he can leave the dollar behind by tying the punished ruble with the declining Chinese yuan? In the near-term at least this strategy is destined to fail.
One regional influence Russia is also somewhat disregarding (or making too many positive assumptions) in this endeavor and that will potentially become of greater geopolitical importance is the Islamic Republic of Iran, now that the new nuclear accord has been struck and many sanctions lifted. By hedging their bets too heavily on China and disregarding up-to-the-minute regional economic shifts, Russia is possibly inflicting its own monetary wounds while uselessly blame-shifting on America for its economic woes. The lifting of Iranian sanctions would mean that Russia could face a newly invigorated, oil-producing, heavyweight regional competitor, one that could reshape the power balance in the Caspian Sea Region and may not necessarily be willing to be as close an ally to Russia as Russia assumes it will be.
A more economically and politically independent Iran, and its ability to influence regional power shifts, would allow for the other Caspian states to modernize and diversify their economies. This would mean that Turkmenistan and Azerbaijan may finally be able to break free of the Russian influence that has basically engulfed them since the Soviet era by building the Trans-Caspian pipeline. Likewise Kazakhstan, a nation whose economy is also built upon the same commodity market as Russia, may finally be able to lessen the havoc that the Russian currency decline is playing within its own borders. Right now there are few analysts seriously considering these potentialities, both here in the West and within Russia. This is an error. Russia clearly thinks the new nuclear accord will lead only to improved ties and deeper economic prosperity for both itself and Iran. But there is ample historical evidence to consider that an emboldened and newly stabilized Iran simply might not need Russia as much as Russia needs it. This future reality could signal a dramatic change in the Russian-Iranian relationship, and not to Russia's favor. The longer Moscow assumes this is a geostrategic impossibility and that its only concern is battling the 'dollar dictatorship,' then the Kremlin only creates more danger for itself.
We already know that a devalued yuan is further assisting oil prices to drop on a global scale, placing great strain on the Russian economy as well as on some bordering Caspian states. Historically, when the Kremlin feels threatened, it shifts blame to other scapegoats rather than seriously tackling its problems. The current sharp slowdown of Chinese economic growth has already impacted multiple Russian economic sectors, including energy, metallurgy, timber, and agriculture. The future alliance with Iran is not an automatic guarantee. Western sanctions still grind along. The Caspian littorals may see opportunities to loosen Russia's economic grip over their local economic standings. Clearly, plenty of 'real' problems exist. So it would behoove Russia to stop spending time on economic fantasies of 'dethroning the dollar dictatorship.' That seems to be the least of its real problems.
Financial Inclusion on the Rise, But Gaps Remain
Financial inclusion is on the rise globally, accelerated by mobile phones and the internet, but gains have been uneven across countries. A new World Bank report on the use of financial services also finds that men remain more likely than women to have an account.
Globally, 69 percent of adults – 3.8 billion people – now have an account at a bank or mobile money provider, a crucial step in escaping poverty.  This is up from 62 percent in 2014 and just 51 percent in 2011. From 2014 to 2017, 515 million adults obtained an account, and 1.2 billion have done so since 2011, according to the Global Findex database. While in some economies account ownership has surged, progress has been slower elsewhere, often held back by large disparities between men and women and between the rich and poor. The gap between men and women in developing economies remains unchanged since 2011, at 9 percentage points.
The Global Findex, a wide-ranging data set on how people in 144 economies use financial services, was produced by the World Bank with funding from the Bill & Melinda Gates Foundation and in collaboration with Gallup, Inc.
"In the past few years, we have seen great strides around the world in connecting people to formal financial services," World Bank Group President Jim Yong Kim said. "Financial inclusion allows people to save for family needs, borrow to support a business, or build a cushion against an emergency. Having access to financial services is a critical step towards reducing both poverty and inequality, and new data on mobile phone ownership and internet access show unprecedented opportunities to use technology to achieve universal financial inclusion."
Download The Global Findex Database 2017: Measuring Financial Inclusion and the Fintech Revolution
There has been a significant increase in the use of mobile phones and the internet to conduct financial transactions. Between 2014 and 2017, this has contributed to a rise in the share of account owners sending or receiving payments digitally from 67 percent to 76 percent globally, and in the developing world from 57 percent to 70 percent.
 "The Global Findex shows great progress for financial access–and also great opportunities for policymakers and the private sector to increase usage and to expand inclusion among women, farmers and the poor," H.M. Queen Máxima of the Netherlands, the United Nations Secretary-General's Special Advocate for Inclusive Finance for Development, said. "Digital financial services were the key to our recent progress and will continue to be essential as we seek to achieve universal financial inclusion."
Globally, 1.7 billion adults remain unbanked, yet two-thirds of them own a mobile phone that could help them access financial services. Digital technology could take advantage of existing cash transactions to bring people into the financial system, the report finds. For example, paying government wages, pensions, and social benefits directly into accounts could bring formal financial services to up to 100 million more adults globally, including 95 million in developing economies. There are other opportunities to increase account ownership and use through digital payments: more than 200 million unbanked adults who work in the private sector are paid in cash only, as are more than 200 million who receive agricultural payments.
"We already know a lot about how to make sure women have equal access to financial services that can change their lives," Melinda Gates, Co-Chair of the Bill & Melinda Gates Foundation, said. "When the government deposits social welfare payments or other subsidies directly into women's digital bank accounts, the impact is amazing. Women gain decision-making power in their homes, and with more financial tools at their disposal they invest in their families' prosperity and help drive broad economic growth."
This edition of the Global Findex database includes updated indicators on access to and use of formal and informal financial services.  It adds data on the use of financial technology, including mobile phones and the internet to conduct financial transactions, and is based on over 150,000 interviews around the world. The database has been published every three years since 2011.
"The Global Findex database has become a mainstay of global efforts to promote financial inclusion," World Bank Development Research Group Director Asli Demirgüç-Kunt said. "The data offer a wealth of information for development practitioners, policymakers and scholars, and are helping track progress toward the World Bank Group goal of Universal Financial Access by 2020 and the United Nations Sustainable Development Goals."
Regional Overviews
In Sub-Saharan Africa, mobile money drove financial inclusion. While the share of adults with a financial institution account remained flat, the share with a mobile money account almost doubled, to 21 percent. Since 2014, mobile money accounts have spread from East Africa to West Africa and beyond. The region is home to all eight economies where 20 percent or more of adults use only a mobile money account: Burkina Faso, Côte d'Ivoire, Gabon, Kenya, Senegal, Tanzania, Uganda, and Zimbabwe. Opportunities abound to increase account ownership: up to 95 million unbanked adults in the region receive cash payments for agricultural products, and roughly 65 million save using semiformal methods.
In East Asia and the Pacific, the use of digital financial transactions grew even as account ownership stagnated. Today, 71 percent of adults have an account, little changed from 2014. An exception is Indonesia, where the share with an account rose by 13 percentage points to 49 percent. Gender inequality is low: men and women are equally likely to have an account in Cambodia, Indonesia, Myanmar, and Vietnam. Digital financial transactions have accelerated especially in China, where the share of account owners using the internet to pay bills or buy things more than doubled—to 57 percent. Digital technology could be leveraged to further increase account use: 405 million account owners in the region pay utility bills in cash, though 95 percent of them have a mobile phone.
In Europe and Central Asia, account ownership rose from 58 percent of adults in 2014 to 65 percent in 2017. Digital government payments of wages, pensions, and social benefits helped drive that increase. Among those with an account, 17 percent opened their first one to receive government payments. The share of adults making or receiving digital payments jumped by 14 percentage points to 60 percent. Digitizing all public pension payments could reduce the number of unbanked adults by up to 20 million.
In Latin America and the Caribbean, wide access to digital technology could enable rapid growth in financial technology use: 55 percent of adults own a mobile phone and have access to the internet, 15 percentage points more than the developing world average. Since 2014, the share of adults making or receiving digital payments has risen by about 8 percentage points or more in such economies as Bolivia, Brazil, Colombia, Haiti, and Peru. About 20 percent adults with an account use mobile or the internet to make a transaction through an account in Argentina, Brazil, and Costa Rica. By digitizing cash wage payments, businesses could expand account ownership to up to 30 million unbanked adults—almost 90 percent of whom have a mobile phone.
In the Middle East and North Africa, opportunities to increase financial inclusion are particularly strong among women. Today 52 percent of men but only 35 percent of women have an account, the largest gender gap of any region. Relatively high mobile phone ownership offers an avenue for expanding financial inclusion: among the unbanked, 86 percent of men and 75 percent of women have a mobile phone. Up to 20 million unbanked adults in the region send or receive domestic remittances using cash or an over-the-counter service, including 7 million in the Arab Republic of Egypt.
In South Asia, the share of adults with an account rose by 23 percentage points, to 70 percent. Progress was driven by India, where a government policy to increase financial inclusion through biometric identification pushed the share with an account up to 80 percent, with big gains among women and poorer adults. Excluding India, regional account ownership still rose by 12 percentage points—but men often benefited more than women. In Bangladesh, the share with an account rose by 10 percentage points among women while nearly doubling among men. Regionwide, digitizing payments for agricultural products could reduce the number of unbanked adults by roughly 40 million.
Record high remittances to low- and middle-income countries in 2017
Remittances to low- and middle-income countries rebounded to a record level in 2017 after two consecutive years of decline, says the World Bank's latest Migration and Development Brief.
The Bank estimates that officially recorded remittances to low- and middle-income countries reached $466 billion in 2017, an increase of 8.5 percent over $429 billion in 2016. Global remittances, which include flows to high-income countries, grew 7 percent to $613 billion in 2017, from $573 billion in 2016.
The stronger than expected recovery in remittances is driven by growth in Europe, the Russian Federation, and the United States. The rebound in remittances, when valued in U.S. dollars, was helped by higher oil prices and a strengthening of the euro and ruble.
Remittance inflows improved in all regions and the top remittance recipients were India with $69 billion, followed by China ($64 billion), the Philippines ($33 billion), Mexico ($31 billion), Nigeria ($22 billion), and Egypt ($20 billion).
Remittances are expected to continue to increase in 2018, by 4.1 percent to reach $485 billion. Global remittances are expected to grow 4.6 percent to $642 billion in 2018.
Longer-term risks to growth of remittances include stricter immigration policies in many remittance-source countries. Also, de-risking by banks and increased regulation of money transfer operators, both aimed at reducing financial crime, continue to constrain the growth of formal remittances.
The global average cost of sending $200 was 7.1 percent in the first quarter of 2018, more than twice as high as the Sustainable Development Goal target of 3 percent. Sub-Saharan Africa remains the most expensive place to send money to, where the average cost is 9.4 percent. Major barriers to reducing remittance costs are de-risking by banks and exclusive partnerships between national post office systems and money transfer operators. These factors constrain the introduction of more efficient technologies—such as internet and smartphone apps and the use of cryptocurrency and blockchain—in remittance services.
"While remittances are growing, countries, institutions, and development agencies must continue to chip away at high costs of remitting so that families receive more of the money. Eliminating exclusivity contracts to improve market competition and introducing more efficient technology are high-priority issues," said Dilip Ratha, lead author of the Brief and head of KNOMAD.
In a special feature, the Brief notes that transit migrants—who only stay temporarily in a transit country—are usually not able to send money home. Migration may help them escape poverty or persecution, but many also become vulnerable to exploitation by human smugglers during the transit. Host communities in the transit countries may find their own poor population competing with the new-comers for low-skill jobs.
"The World Bank Group is mobilizing financial resources and knowledge on migration to support migrants and countries with the aim of reducing poverty and sharing prosperity. Our focus is on addressing the fundamental drivers of migration and supporting the migration-related Sustainable Development Goals and the Global Compact on Migration," said Michal Rutkowski, Senior Director of the Social Protection and Jobs Global Practice at the World Bank.
Multilateral agencies can help by providing data and technical assistance to address adverse drivers of transit migration, while development institutions can provide financing solutions to transit countries. Origin countries need to empower embassies in transit countries to assist transit migrants.
The Global Compact on Migration, prepared under the auspices of the United Nations, sets out objectives for safe, orderly and regular migration. Currently under negotiation for final adoption in December 2018, the global compact proposes three International Migration Review Forums in 2022, 2026 and 2030. The World Bank Group and KNOMAD stand ready to contribute to the implementation of the global compact.
Regional Remittance Trends
Remittances to the East Asia and Pacific region rebounded 5.8 percent to $130 billion in 2017, reversing a decline of 2.6 percent in 2016. Remittance to the Philippines grew 5.3 percent in 2017 to $32.6 billion. Flows to Indonesia are expected to grow 1.2 percent to $9 billion in 2017, reversing the previous year's sharp decline. Stronger growth in transfers from countries in Southeast Asia helped offset lower remittance flows from other regions, particularly the Middle East and the United States. Remittances to the region are expected to grow 3.8 percent to $135 billion in 2018.
Remittances to countries in Europe and Central Asia grew a rapid 21 percent to $48 billion in 2017, after three consecutive years of decline. Main reasons for the growth are stronger growth and employment prospects in the euro area, Russia, and Kazakhstan; the appreciation of the euro and ruble against the U.S. dollar; and the low comparison base after a nearly 22 percent decline in 2015. Remittances in 2018 will moderate as the region's growth stabilizes, with remittances expected to grow 6 percent to $51 billion.
Remittances flows into Latin America and the Caribbean grew 8.7 percent in 2017, reaching another record high of nearly $80 billion. Main factors for the growth are stronger growth in the United States and tighter enforcement of U.S. immigration rules which may have impacted remittances as migrants remitted savings in anticipation of shorter stays in the United States. Remittance growth was robust in Mexico (6.6 percent), El Salvador (9.7 percent), Colombia (15 percent), Guatemala (14.3), Honduras (12 percent), and Nicaragua (10 percent). In 2018, remittances to the region are expected to grow 4.3 percent to $83 billion, backed by improvement in the U.S. labor market and higher growth prospects for Italy and Spain.
Remittances to the Middle East and North Africa grew 9.3 percent to $53 billion in 2017, driven by strong flows to Egypt, in response to more stable exchange rate expectations. However, the growth outlook is dampened by tighter foreign-worker policies in Saudi Arabia in 2018. Cuts in subsidies, increase in various fees and the introduction of a value added tax in Saudi Arabia and the United Arab Emirates have increased the cost of living for expatriate workers. In 2018, growth in remittances to the region is expected to moderate to 4.4 percent to $56 billion.
Remittances to South Asia grew a moderate 5.8 percent to $117 billion in 2017. Remittances to many countries appear to be picking up after the slowdown in 2016. Remittances to India picked up sharply by 9.9 percent to $69 billion in 2017, reversing the previous year's sharp decline. Flows to Pakistan and Bangladesh were both largely flat in 2017, while Sri Lanka saw a small decline (-0.9 percent). In 2018, remittances to the region will likely grow modestly by 2.5 percent to $120 billion.
Remittances to Sub-Saharan Africa accelerated 11.4 percent to $38 billion in 2017, supported by improving economic growth in advanced economies and higher oil prices benefiting regional economies. The largest remittance recipients were Nigeria ($21.9 billion), Senegal ($2.2 billion), and Ghana ($2.2 billion). The region is host to several countries where remittances are a significant share of gross domestic product, including Liberia (27 percent), The Gambia (21 percent), and Comoros (21 percent). In 2018, remittances to the region are expected to grow 7 percent to $41 billion.
A bio-based, reuse economy can feed the world and save the planet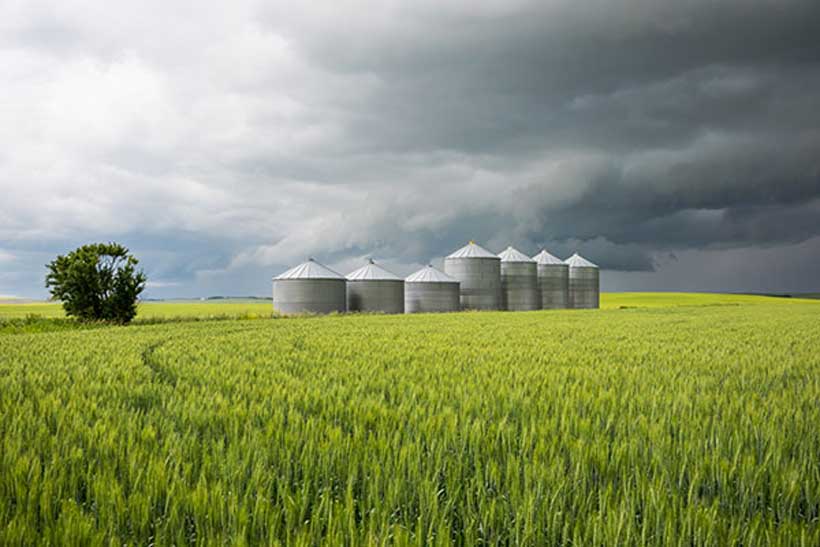 Transforming pineapple skins into product packaging or using potato peels for fuel may sound far-fetched, but such innovations are gaining traction as it becomes clear that an economy based on cultivation and use of biomass can help tackle pollution and climate change, the United Nations agriculture agency said on Friday.
A sustainable bioeconomy, which uses biomass – organic materials, such as plants and animals and fish – as opposed to fossil resources to produce food and non-food goods "is foremost about nature and the people who take care of and produce biomass," a senior UN Food and Agriculture Organization (FAO)  official said at the 2018 Global Bioeconomy Summit in Berlin, Germany.
This means family farmers, forest people and fishers, who are also "holders of important knowledge on how to manage natural resources in a sustainable way," she explained.
Maria Helena Semedo, FAO Deputy Director-General for Climate and Natural Resources, stressed how the agency not only works with member States and other partners across the conventional bioeconomy sectors – agriculture, forestry and fisheries – but also relevant technologies, such as biotechnology and information technology to serve agricultural sectors.
"We must foster internationally-coordinated efforts and ensure multi-stakeholder engagement at local, national and global levels," she said, noting that this requires measurable targets, means to fulfil them and cost-effective ways to measure progress.
With innovation playing a key role in the bio sector, she said,  all the knowledge – traditional and new – should be equally shared and supported.
Feeding the world, saving the planet
Although there is enough food being produced to feed the planet, often due to a lack of access, estimates show that some 815 million people are chronically undernourished.
"Bioeconomy can improve access to food, such as through additional income from the sale of bio-products," said Ms. Semedo.
She also noted its potential contribution to addressing climate change, albeit with a warning against oversimplification.
"Just because a product is bio does not mean it is good for climate change, it depends on how it is produced, and in particular on much and what type of energy is used in the process," she explained.
FAO has a longstanding and wide experience in supporting family farmers and other small-scale biomass producers and businesses.
Ms. Semedo, told the summit that with the support of Germany, FAO, together with an international working group, is currently developing sustainable bioeconomy guidelines.
Some 25 cases from around the world have already been identified to serve as successful bioeconomy examples to develop good practices.
A group of women fishers in Zanzibar are producing cosmetics from algae – opening up a whole new market with sought-after niche products; in Malaysia, a Government programme supports community-based bioeconomy; and in Colombia, a community is transforming pineapple skins into biodegradable packaging and honey into royal jelly – and these are just a few examples of a bioeconomy in action.
"Together, let's harness the development for sustainable bioeconomy for all and leave no one behind," concluded Ms. Semedo.