The U.N. is turning 70, but Obama and Putin might spoil the party
Welcome to the Caspian Daily, where you will find the 10 most important things you need to know on Caspian Sea Region. We appreciate ideas, reports, news and interesting articles. Send along to Caspian[at]moderndiplomacy.eu or on Twitter: @DGiannakopoulos
1The annual General Assembly session is expected to draw more world leaders than ever before. Pope Francis will speak at the U.N. on Friday morning before many heads of state even arrive. But the main event will come Monday when Obama, Putin, Chinese President Xi Jinping and other world leaders take turns on the podium to begin a debate on how to end Syria's bloodletting, battle the violent extremist groups emerging from it and stem the flood of refugees and economic migrants flowing from it. At the center will be Putin, whom the West has tried to isolate for the last year for his aggressive support of armed separatists in eastern Ukraine. Paul Richter and Christi Parsons –Los Angeles Times
2Syria: As the West dithers, Putin makes his move. "As we have seen in Crimea and eastern Ukraine, Mr Putin is not shy about using military force when it suits his geo-political agenda. And with President Bashar al-Assad's regime reportedly on the brink of collapse, the Russian leader has clearly decided that the deployment of Russian warplanes and armoured vehicles is vital to prevent the Syrian capital falling into the hands of Islamic State of Iraq and the Levant (Isil) militants, with all the implications that would have for the region" Telegraph
3Tehran continues its efforts on connection of Iranian Astara to the railway network of Azerbaijan. Oxu.Az reports with reference to the "News of the Caucasus" that the governor of the province of Gilan Mohammed Ali Najaf. According to him, the policy of the government of Iran is aimed at comprehensive development of the country in view of the potential of different regions. Speaking about the project for the construction of the railway Rasht – Astara, which is implemented by the order of the Iranian president, the governor pointed out that in this regard, Azerbaijan has agreed to extend its railroad to 8 km, which will allow to link its railway network to Astara. At that the improvement of customs service, sea port and special economic zone in Iranian Astara continues.
4Russia planning military drills in eastern Mediterranean. The Russian defence ministry on Thursday said it was conducting drills involving a guided missile cruiser in the eastern Mediterranean, which could be near the Syrian coast. Pre-empting possible questions about the sensitive timing of such manoeuvres, the ministry said Russia always holds an array of military drills at this time of the year and that the government approved the Mediterranean manoeuvres a year ago.
5Chessboard Strategy: Russia and UN Resolution 2117. "Two notable sectors were kept under government control: the energy and defense-related sectors. The purpose of this brief paper is to examine the current actions of Russian approaches to influence the transnational weapons market throughout the Caucasus, Central Asia, and the Middle East. This will be accomplished through critically analyzing Russia's actions associated with U.N. resolution 2117, where it abstained from voting and honored instead an arms sale plan with Iran, shipping a modern-day missile-defense system, and a recent sale to Iraq that provided fighter jets for the fight against DAESH" ZR–Modern Diplomacy
6Here are the winners and losers of Iran's return to the oil market. "Although the Iranian sanctions will probably only start to be lifted by spring next year, there is one nation particularly eager to see sanctions removed: South Africa."We are definitely negotiating and looking at when to fully resume oil imports from Iran. For South Africa, if there's a process of doing that lawfully, tomorrow we will do it, if there are no obstacles to that," said Nomaindia Mfeketo, South Africa's deputy foreign minister. As the second-largest economy on the continent, South Africa also has the highest rate of energy consumption. In the year 2014, South Africa imported close to 425,000 barrels of crude oil. Until 2011, Iran was South Africa's largest supplier of crude oil, contributing around 25 percent of its total crude oil imports" Gaurav Agnihotri –OilPrice.com
7Azerbaijan has left Europe behind in the implementation of energy projects and launched the TANAP project, Turkish President Recep Tayyip Erdogan said Sept. 25. He made the remarks while answering questions of reporters, according to the Turkish TRT Haber TV channel.Erdogan went on to add that while Europe remained inactive regarding the Nabucco project, Azerbaijan has successfully launched the TANAP project in which Turkey has its share as well.
8Leaving the Euronest: Why Azerbaijan is Unhappy. "When the Euronest decided to hold the 2015 session in Armenia, it left Azerbaijan feeling like it had no place within the assembly. Azerbaijan did not understand how the Euronest would claim such atrocities committed by the Azeris while turning a blind eye toward the Armenians' bad behavior and even giving them a great honor by holding the next session in their state" Dayna Rice –Modern Diplomacy
9Kazakhstan's oil dreams. "Just a few years ago, Kazakhstan had ambitious plans to join the world top ten oil-producing countries. However, it seems that these plans are destined to remain unfulfilled. At present, oil production is not expected to be increased in the country. On the contrary, for several consecutive years, oil production has been slowly but steadily falling in Kazakhstan" Elena Kosolapova –Trend.
10The world's largest gas-chemical complex is being constructed in the territory of the Derveze District of Turkmenistan's Akhal province.The facility, equipped with the latest technologies from the famous Danish Haldor Topsoe Company, will annually recycle 1.782 billion cubic meters of natural gas and produce 600,000 tons of gasoline of the A-92 brand, which will meet the ecological requirements of the Euro-5 standard.The commissioning of the complex in 2018 will create about 800 new jobs, according to Turkmen media.The construction of the complex is being conducted by Turkmenistan's State Concern Turkmengaz and a consortium created by the Japanese Kawasaki Company and Turkish Rönesans Holding.
China-Eurasia Council condemns aggression of Azerbaijan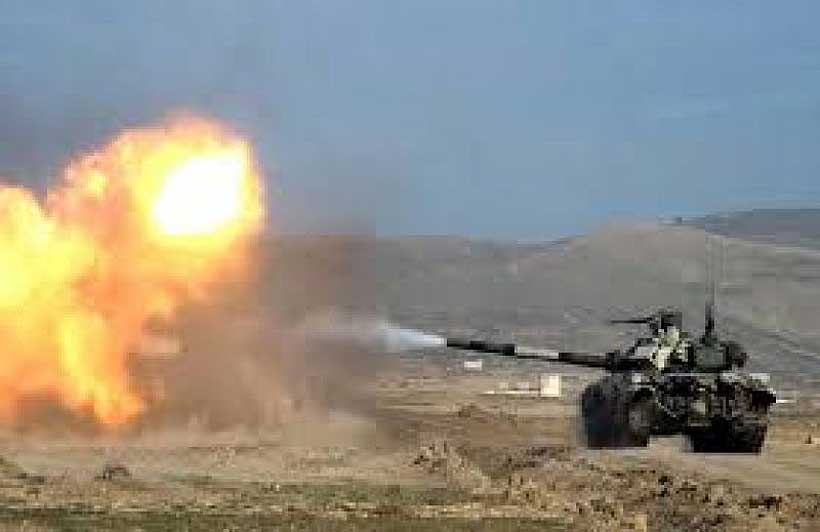 China-Eurasia Council for Political and Strategic Research strongly condemns Azerbaijani aggression which Baku started on July 12, 2020. Azerbaijani Ministry of Defense is a threat for the entire World as it is speaking about its aims to strike Metsamor Nuclear Plant, which is located in Armenia. Baku must understand that this is a crime against humanity, and it is equal to nuclear strike.The destruction of Metsamor Nuclear plant will be a disaster not only for Armenia, but also for Iran, Georgia and Azerbaijan, it will harm World's environment and stand a real problem for several generations of the World. It is worth mentioning, that this time Baku attacked the Northern borders of Armenia, which are sovereign territory of the Republic of Armenia according to International law. Azerbaijan violated the principle of territorial integrity of a sovereign state, which is one of the important pillars of International law.
China-Eurasia Council for Political and Strategic Research condemns Azerbaijan for using force against civilian population of Armenia and calls for peaceful negotiations. Baku must show solidarity and join global ceasefire initiated by the UN secretary general Antonio Guterres and must not try to escalate the situation on the border to deflect public attention from the situation concerning the outbreak of Covid-19 in Azerbaijan. We call official Baku to take care of Azerbaijani people in the hard times of Coronavirus and not send its soldiers to real death. Being multinational Council, for us It's terrible to hear about lossfrom both sides and we express our sincere condolences. Hopefully peace will come to South Caucasus, which is an important crossroad in Eurasian mainland and it can stand a very important link for Belt and Road Initiative, if all problems solved in a peaceful way.
Condemnation Of Armenian Aggression By Friends Of Azerbaijan (FoA)
Friends of Azerbaijan (FoA) strongly condemns the coward act of Armenians aggression in the Tovuz district of Azerbaijan that is a sheer violation of international borders and law. The act is an attempt of Armenia to drive global attention from the peaceful dialogue and negotiation process on Nagorno Karabakh.
In an online meeting of the delegates of the Friends of Azerbaijan (FoA), a joint declaration of condemnation has been issued by the honorable members of Friends of Azerbaijan (FoA).
According to this declaration, Armenian aggression can jeopardize the whole South Caucasus region. The incident on July 12, 2020, is being considered as a direct attack on Azerbaijan and the repercussions of this incident can result in massive catastrophe in the entire region.

The delegates of Friends of Azerbaijan (FoA) stressed the global powers to come forward and take serious action on Armenian intervention by violating the international border of Azerbaijan. The act of Armenia is an open challenge to the sovereignty of Azerbaijan.
Malik Ayub Sumbal founder of Friends of Azerbaijan (FoA) termed that Armenia is losing its legal and moral position on Nagorno Karabakh and there is mounting pressure on Armenia by the international community for the peaceful solution of Nagorno Karabakh according to the UN Resolutions. At this time to get rid of such kind of diplomatic moves, Armenia has launched another major front in Tovuz.
When the whole world is busy against the Covid19 Armenian Prime Minister has chosen a very dangerous path that can take the whole region into war and bloodshed.
Friends of Azerbijan (FoA) is firmly standing with shoulder by shoulder to the people of Azerbaijan and martyr's families at this hour.
Kyrgyz Republic to Enhance Quality of Education with World Bank Financing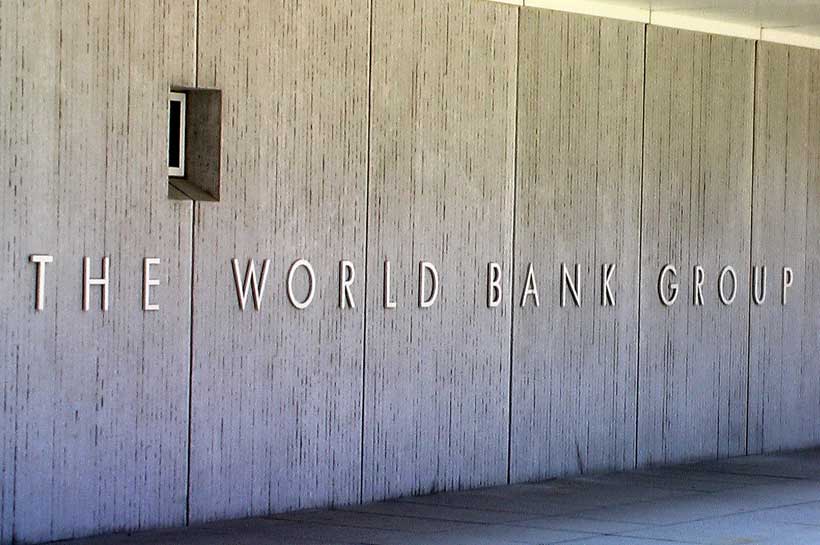 The Kyrgyz Republic will receive World Bank financing for the Learning for the Future Project in the amount of $50 million, on highly concessional terms. $25 million is allocated in the form of a grant, which requires no repayment, while the other $25 million is credit with a 0.75% interest rate, with repayments eased over 38 years, and a six-year grace period.
"The Learning for the Future Project aims to help raise the Kyrgyz Republic's human capital through enhancing school readiness and teacher effectiveness," says Bolormaa Amgaabazar, World Bank Country Manager for the Kyrgyz Republic. "The project puts special emphasis on distance and online learning, increasing digital literacy and building teacher capacity for best teaching-learning practice. Such support will help the country's education system better respond to learning from home during the current school closures and recovery period from the COVID-19 pandemic. In the long run, this approach will help better prepare children for learning and adapting to a fast-changing future economy."
The project has four main areas of support: expanding school readiness for underserved children; increasing effectiveness in teaching practice; enhancing technology-enabled support for learning; and enhancing measurement of learning. In the coming five years, the project will specifically help:
Establish 500 fully equipped community-based kindergartens in rehabilitated premises, thus enabling a successful transition to school for 20,000 children aged 3-5 years, in poor communities countrywide;
Build teacher competencies for more effective teaching of reading, mathematics and sciences in primary and secondary schools, through training in effective pedagogy and assessment, provision of digital learning content, resources and materials in 1,200 schools (53 percent of the total number of schools in the country);
Provide digital literacy training for 36,000 teachers to enhance their capacities to use digital technologies for professional development and effective teaching;
Equip 1,200 schools with an IT platform to support technology-enabled teaching and learning. The Republican Institute of In-Service Teacher Training will assist in developing digital content for teaching and learning;
Introduce a new criteria-based assessment instrument and methodology, develop and introduce standardized tests aligned with new learning standards, conduct the National Learning Assessment in 2023 for grades 4 and 8, and participate in the Program for International Student Assessment (PISA) 2024.
The project will be implemented by the Ministry of Education and Science of the Kyrgyz Republic during 2020-2025, using its existing institutional structures and in compliance with relevant World Bank procedures and standards.
The project supports the World Bank's 2019-2022 Country Partnership Framework for the Kyrgyz Republic and is closely aligned with the National Education Sector Strategy-2040 of the Ministry of Education and Science, which is now under development. The project was approved by the World Bank's Board of Executive Directors on March 31, 2020 and was ratified by the Parliament of the Kyrgyz Republic on June 11, 2020.