Putin Said to Plan Islamic State Strike With or Without U.S.
Welcome to the Caspian Daily, where you will find the 10 most important things you need to know on Caspian Sea Region. We appreciate ideas, reports, news and interesting articles. Send along to Caspian[at]moderndiplomacy.eu or on Twitter: @DGiannakopoulos
1Russian diplomacy has shifted into overdrive as Putin seeks to avoid the collapse of the embattled regime of Bashar al- Assad, a longtime ally who's fighting both a 4 1/2 year civil war and Sunni extremists under the banner of Islamic State. Putin's proposal, which Russia has communicated to the U.S., calls for a "parallel track" of joint military action accompanied by a political transition away from Assad, a key U.S. demand, according to a third person. The initiative will be the centerpiece of Putin's one-day trip to New York for the United Nations General Assembly on Sept. 28, which may include talks with President Barack Obama. Bloomberg
2Russia threatens US with nuclear arms 'counter-measures'. Russia has threatened to take "countermeasures" if the United States goes ahead with the deployment of a new type of nuclear weapon to bases in Germany, raising fears of a return to a Cold War style arms race in Europe. The Kremlin said plans reported by German media for the US to upgrade its nuclear weapons arsenal in the country would be "a serious step towards raising tension" in Europe. "Unfortunately, in the case of these plans – and we can say with certainty that they are moving towards realisation – this can lead to a violation of the strategic balance in Europe," said Dmitry Peskov, Vladimir Putin's spokesman. The Telegraph
3OSCE Minsk Group Co-chairs' advanced negotiations with Azerbaijan and Armenia on Karabakh conflict settlement helped reduce tensions along the contact line, James Warlick, the U.S. Co-chair said Tuesday, September 22. In an interview with Azerbaijani news agency Trend, Warlick commented on Minsk Group's work aimed at resolving the Nagorno Karabakh conflict. Warlick said the co-chairs look forward to the Azerbaijani and Armenian Foreign Ministers' meeting at the UN General Assembly to continue the dialogue on presidential level.
4Kazakhstan is keen on strengthening the position in traditional markets for exporting grain – Azerbaijan, Iran, Afghanistan and Central Asian countries such as Kyrgyzstan, Tajikistan, Turkmenistan, Uzbekistan. Kazakhstan is also interested in increasing grain export to the promising markets, including Europe and Turkey, where there is a constant demand for high-protein and durum wheat. Kazakhstan is among the world's major grain exporters. In 2011, the country had a record harvest of nearly 27 million tons of grain in net weight. Kazakhstan exported 8.7 million tons of grain in 2013-2014 marketing year.
5Turkmenistan Pushes Ahead on TAPI Pipeline. "As the United States Congress prepares to deliberate on the agreement reached between Iran and the permanent members of the United Nations Security Council plus Germany (P5+1) over Iran's nuclear program, a small flurry of statements were released in mid-September announcing that construction on the long-stalled Turkmenistan-Afghanistan-Pakistan-India (TAPI) natural gas pipeline would commence in December 2015. Facing the impending prospect of competition from Iran's unfettered participation in global natural gas markets, Turkmenistan has adopted a new policy orientation to expedite TAPI's construction" The Diplomat
6India is ready to invest more than $15.2 billion to build projects in Iran including taking up full-scale development of Chabahar Port if Tehran offers better terms including cheaper gas, Shipping Minister Nitin Gadkari said on Wednesday. India is one of the few countries that continued trade links with Iran, isolated by Western countries against its nuclear programme. New Delhi is Tehran's second biggest oil client after Beijing. "We are ready to make a huge investment in Iran and this is mainly linked to gas pricing offered by Iran … Gas price is a crucial issue," Mr Gadkari told a news conference.
7The State Oil Fund of Azerbaijan (SOFAZ) and Mitsubishi UFJ Trust and Banking Corporation have jointly acquired landmark retail property Kirarito Ginza in Tokyo, Japan for 52.3 billion Japanese yen (nearly $444.24 million). This is SOFAZ's first real estate investment in Japan. The property was purchased from Elliott Advisors Asia Limited and Orix Corporation. Kirarito Ginza is located in Chou Avenue, Ginza, which is the most prestigious retail location in Japan. The property was built in 2014 and is one of the very few trophy assets recently completed in Ginza area.
8What Iran's Nuclear Deal Means for Oil Prices. From early 2016, Western sanctions on Iran will start to wind back. At that point, Iran's oil production will increase. As will the amount of supply it forces onto global markets. That's either good or bad, depending on your point of view. For already depressed oil prices, it's a disaster. Especially for the governments that rely on oil to underwrite budgets. At the same time, low oil prices will help the global readjustment to slowing growth. Low prices, for the foreseeable future, will help weather concerns about the global economy. Not surprisingly, Iran will be the biggest winner from this development. Daily Reckoning
9The housing sector has had a positive impact on the construction industry in Kazakhstan, according to the Ranking.kz analytical service. Kazakh construction companies have added an all-time high of roughly 719,000 cubic meters of new residential property in August. This amounts to a 30.5 percent increase in new residential property compared to last August, adding 3,259 apartments and 2,391 single-family houses on a turnkey basis. The top three areas for housing construction are Astana, Almaty and the Almaty region, while the highest growth rate was seen in East Kazakhstan, West Kazakhstan, and the Akmola region.
10The Azerbaijani Accounting Chamber became a full member of the Working Group on the Public Debt of the International Organization of Supreme Audit Institutions (INTOSAI). The working group defines the main issues for the preparation of procedures and obligations in connection with the audit and evaluation of state debt obligations. It is engaged in the exchange of experience with the research groups, international organizations and similar bodies of other countries involved in public debt, and so on. INTOSAI brings together the supreme audit institutions of the UN member-states. It was founded in 1953. It includes more than 180 national supreme audit institutions.
Spectre of unrest, violent repression looming over Haiti
Increasing political tensions in Haiti coupled with insecurity and structural inequalities could result in protests followed by violent crackdowns by authorities, the United Nations human rights office (OHCHR) warned on Tuesday.
According to the office, criminal activities, such as kidnappings, gang fights and widespread insecurity have increased, with "almost total" impunity.
Added to the volatile mix is resurging political tensions over the timing and scope of elections and a constitutional referendum proposed by the Government, OHCHR spokesperson Marta Hurtado told journalists at a regular briefing in Geneva.
"Calls for mass protests have been growing. This in turn raises concerns of renewed human rights violations by security forces during the policing of protests as seen during the months-long protests in 2018 and 2019, as well as during demonstrations in October and November of last year."
According to an OHCHR report on the unrest, protests started relatively peacefully in July 2018 but became increasingly violent over time, with many violations and abuses of the rights to life, security of the person and effective remedy.
'Pattern of violations'
The report also documented violations to the rights of peaceful assembly and freedom of expression. In 2019 demonstrations, barricades were set up that blocked people's access to hospitals and passage of ambulances. Health facilities were also attacked, severely impacting the daily lives of the Haitian people, particularly those in a vulnerable situation.
In addition, protesters and criminal elements imposed "passage fees", further impeding the movement of people and goods and exacerbating economic hardship.
"The report shows a pattern of human rights violations and abuses followed by near lack of accountability," Ms. Hurtado said.
'Guarantee accountability'
The OHCHR spokesperson called on Haitian authorities to take "immediate action" to avoid repetition of such violations and abuses by ensuring that law enforcement officers abide by international norms and standards regarding the use of force when dealing with protests; as well as ensuring that gangs do not interfere with people's right to demonstrate peacefully.
She also urged the Government to guarantee accountability for past violations and abuses, ensuring justice, truth, and reparations. Alongside, Haiti should take steps to address people's grievances and the root causes that fuelled the protests, she added.
"OHCHR stands ready to continue supporting State authorities in their fulfilment of human rights international obligations [and] expresses its willingness to continue working towards the establishment of a country office," Ms. Hurtado said, welcoming commitments made by the Haitian National Police to reform practices documented in the report.
Independent panel finds critical early failings in COVID-19 response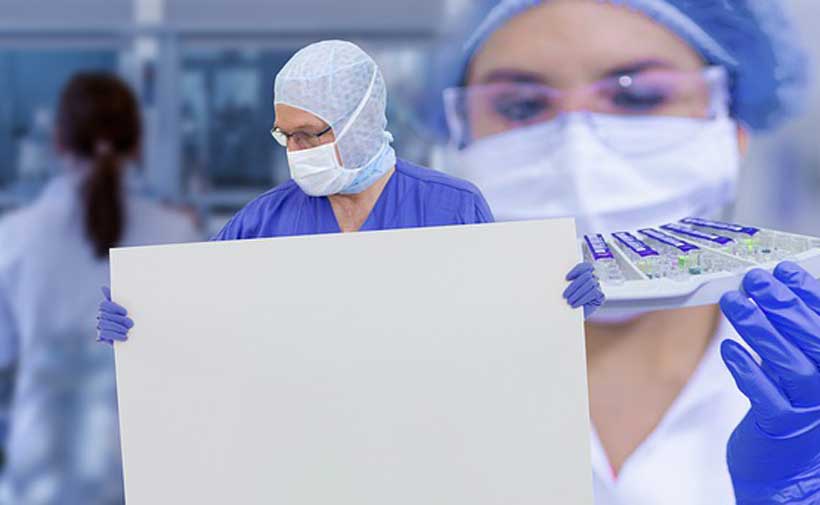 The global system for pandemic alert and response is "not fit for purpose", highlighting the need for a new framework in the wake of COVID-19, experts appointed by the World Health Organization (WHO) said in an interim report presented on Tuesday.
The Independent Panel for Pandemic Preparedness and Response found critical elements to be "slow, cumbersome and indecisive" in an era when information about new disease outbreaks is being transmitted faster than countries can formally report on them.
"When there is a potential health threat, countries and the World Health Organization must further use the 21st century digital tools at their disposal to keep pace with news that spreads instantly on social media and infectious pathogens that spread rapidly through travel", said Helen Clark, former Prime Minister of New Zealand and co-chair of the panel.
"Detection and alert may have been speedy by the standards of earlier novel pathogens, but viruses move in minutes and hours, rather than in days and weeks."
'Lost opportunities' at the outset
The Independent Panel was established to review lessons learned from international response to COVID-19, which first emerged in Wuhan, China, in December 2019. Nearly 94 million confirmed cases and more than two million deaths have been reported globally as of Tuesday.
The panel's second progress report said countries were slow to respond to the new coronavirus disease, noting "there were lost opportunities to apply basic public health measures at the earliest opportunity".
Although WHO declared on 30 January 2020 that COVID-19 was a Public Health Emergency of International Concern (PHEIC), the panel found many countries took minimal action to prevent spread both within and beyond their borders.
"What is clear to the Panel is that public health measures could have been applied more forcefully by local and national health authorities in China in January", the report said.
"It is also clear to the Panel that there was evidence of cases in a number of countries by the end of January 2020. Public health containment measures should have been implemented immediately in any country with a likely case. They were not."
The report also outlined critical shortcomings at each phase of response, including failure to prepare for a pandemic despite years of warning.
"The sheer toll of this epidemic is prima facie evidence that the world was not prepared for an infectious disease outbreak with global pandemic potential, despite the numerous warnings issued that such an event was probable", it said.
Deepening inequalities
Pandemic response has also deepened inequalities, according to the panel, with inequitable access to COVID-19 vaccines a glaring example as rollout has favoured wealthy nations.
"A world where high-income countries receive universal coverage while low-income countries are expected to accept only 20 per cent in the foreseeable future is on the wrong footing – both for justice and for pandemic control. This failure must be remedied", said the panel's co chair, Ellen Johnson Sirleaf, former President of Liberia.
The report further highlighted the need to strengthen the UN's health agency.
"The WHO is expected to validate reports of disease outbreaks for their pandemic potential and, deploy support and containment resources, but its powers and funding to carry out its functions are limited", Ms. Sirleaf said. "This is a question of resources, tools, access, and authority."
Countries are also urged to ensure testing, contact tracing and other public health measures to reduce virus spread, are being implemented, in efforts to save lives, particularly as more infectious virus variants emerge.
The Independent Panel began its review last September and will present a report to the World Health Assembly, the decision-making body of WHO, in May.
Child labour 'robs children of their future', scourge must end
Although child labour has decreased significantly over the last decade, one-in-ten children are still caught up in harmful work, the UN's labour agency said on Friday, kicking off a year-long bid to eradicate the practice.
"There is no place for child labour in society", said Guy Ryder, Director-General of the International Labour Organization (ILO). "It robs children of their future and keeps families in poverty."
Breaking down the stats
While the number has dropped from 246 million in 2000 to 152 million in 2016, ILO noted uneven progress across regions.
It pointed to some 72 million children working in Africa, which account for almost half of the world's total. This is followed by Asia and the Pacific, home to 62 million child labourers.
ILO highlighted that 70 per cent of these children work in agriculture – mainly in subsistence and commercial farming and livestock herding – and almost half in occupations or situations considered hazardous to their health and lives.
The COVID factor
Meanwhile, the COVID-19 pandemic has considerably exacerbated the situation by rendering everyone more vulnerable to exploitation, compounding poverty within defenseless populations and jeopardizing hard-fought gains in the fight against child labour.
Furthermore, school closures have pushed millions more children into the labour market, so they can contribute to the family income.
"With COVID-19 threatening to reverse years of progress, we need to deliver on promises now more than ever", said the ILO chief.
A year of action
On a positive note, ILO said that joint and decisive action can reverse this trend.
In collaboration with the Alliance 8.7 global partnership, ILO launched the International Year for the Elimination of Child Labour to encourage legislative and practical actions to eradicate child labour worldwide.
Adopted by the General Assembly in 2019, the year aims to urge governments to work towards achieving Target 8.7  of the Sustainable Development Goals  (SDGs).
Target 8.7 calls for immediate measures to end forced labour, modern slavery and human trafficking while also eliminating the worst forms of child labour, including use of child soldiers, and by 2025 ending child labour in all its forms.
The 12-month campaign will also prepare the ground for the fifth Global Conference on Child Labour (VGC) in 2022, which will welcome additional commitments towards ending child labour in all its forms by 2025, and forced labour, human trafficking and modern slavery by 2030.
"This International Year is an opportunity for governments to step up and achieve Target 8.7 of the Sustainable Development Goals by taking concrete actions to eliminate child labour for good".