Radioactive: Illicit Materials-trafficking across the Greater Caspian
The global impact of transnational crime has risen to unprecedented levels. Criminal groups have appropriated new technologies, adapted horizontal network structures that are difficult to trace and stop, and diversified their activities.
The result has been an unparalleled rise in international crime. As many as fifty-two activities fall under the umbrella of transnational crime, from arms smuggling to human trafficking to environmental crime. These crimes undermine states' abilities to provide citizens with basic services, fuel violent conflicts, and subject people to intolerable suffering. (CFR) The Russian government is known to benefit from ties to the transnational weapons market. In this paper we will discuss the Russian approach to the weapons market throughout the Greater Caspian region.
After September 11, 2001 it became more difficult to express precisely what was meant by the term "weapon". That event forced a reexamination of the traditional definition of weapons and, with it, a new concept of what constitutes a weapon. Illegal commerce in weapons, by whatever definition, is widespread throughout Eastern Europe and the former USSR. (Bowers) The conventional illegal arms trade across the Greater Caspian is one of the most significant in the world. The airports of the Caucasus are also among the most vulnerable in the world and may, at some future date, constitute an equally threatening factor in this new environment. There is one basic fact about weapons traffic in this region: the Caspian has always been armed and therefore was always destined to be a hub of concern, post-Communism, for the international weapons trade market. Therefore, the efforts of the greater Caspian states to remedy this problem will always be paramount to the security of the global community.
Illicit nuclear materials have been interdicted on numerous occasions in Russia, the Caucasus, and Central Asia. If seizures are an accurate indication, most material on the nuclear black market has been of FSU or Eastern European origin. The region's porous borders, government instability, and endemic corruption provide fertile ground for trafficking of WMD materials. This may be partly due to the heavy drug trafficking across the region, which provides a smuggling infrastructure useful for other illicit items. (NTI) Central Asia's extensive smuggling network arises from the two major smuggling paths that pass from Afghanistan through Eurasia to Western Europe – known as the "Northern route" and the "Balkan route." (NTI) Though an explicit connection between the drug trade and WMD material trafficking has not been made explicitly apparent by academia, two of the major consequences of this trade are the criminalization of state structures and the normalization of smuggling practices.
The facilitation of freer trade of goods across borders and the creation of a customs union and common economic space between Belarus, Kazakhstan, and Russia have also provided opportunities for criminal trafficking activities. The Deputy Head of Russia's border service, Yevgeny Inchin, has asserted that 43 percent of smuggled goods in Russia first enter through Kazakhstan. Border post removals between Belarus, Kazakhstan, and Russia have allowed smuggled and pirated goods flowing into Kazakhstan from China to disperse more easily throughout Europe via Russia. (NTI) The main WMD material trafficking routes in the region flow in three main ways: north-south from Russia through the Caucasus toward Iran; east-west from Central Asia through the Caucasus and out through Turkey after crossing the Black Sea; and west-east entering the Caucasus from Turkey and continuing on to Central Asia. Trafficking takes place in all of the countries of the Caspian region, but the critical points along the primary trafficking routes are Tajikistan, Turkmenistan (particularly Caspian ports), and Georgia. (NTI)
Russia has well-established and extensive strategic trade control legislation and regulation: Russian implementation of UNSCR 1540 ranks 'above average' in the NTI's Nuclear Materials Security Index. However, there are also ongoing implementation challenges stemming from a weak export control culture and underdeveloped internal compliance programs. While most states have a single body to license the export of both military and dual-use goods, Russia's export control system consists of two agencies: the Federal Service for Technical and Export Control (FSTEC) licenses the export of dual-use items, and the Federal Service on Military-Technical Cooperation (FSMTC) authorizes transfers of other defense items. Russia's FSTEC maintains six lists of dual-use items to be regulated. (NTI)
Several states in the greater Caspian region, including Kazakhstan, which also ranks 'above average' in implementation of UNSCR 1540, created control lists modeled on the lists of the European Union and Russia. Other states, such as Georgia, adopted the established control lists of multilateral export control regimes such as the Nuclear Supplier Group. Under the provisions of the Central Asian Nuclear-Weapon-Free Zone Treaty, member states should require IAEA Additional Protocol safeguards agreements as a condition for nuclear supply. In 2012, Georgia and Armenia ratified the 2005 Amended CPPNM and passed nuclear security and safety-related regulations, enabling them to strengthen the physical protection of radioactive materials. (NTI) Azerbaijan reinforced its system to prevent illicit trafficking of nuclear materials by creating a national registry of all radioactive sources. Kazakhstan also made significant progress in physical security by upgrading protection at the former nuclear test site in Semipalatinsk, converting a research reactor to use of LEU fuels and relocating the equivalent of several weapons' worth of spent nuclear fuel to a more secure facility.
So there are contradictory forces in play on this issue across the Caspian region: on the one hand, all states are actively trying to improve regulations and security protocols to prevent the illicit trafficking of weapons and, especially, nuclear materials; on the other hand, weapons and materials are still being found on the black market and the dark net. Are there opportunities for the global community, the United States in particular, to intervene or 'positively pressure' said states to greater vigilance? According to Daniel Cohen the U.S. government should lead the global community in doing the following:
• Reexamine the "reset" policy with Russia on Middle East issues. The U.S., in cooperation with Western European allies and the Arab League, should pressure Moscow to support U.N. Security Council sanctions on Damascus and Tehran. The President should suspend the reset policy and direct the National Security Council to form a task force to conduct a bottom-up reassessment of U.S. policy toward Russia in view of Moscow's counter-policies toward Iran and Syria.
• Pressure Middle Eastern states to stop their nationals from funding and training terrorists. The U.S. needs to apply significant pressure to Qatar, Saudi Arabia, the UAE, and other Middle Eastern states, whose nationals are funding and training insurgents in the North Caucasus, bankrupt the North Caucasian insurgency, and prevent its integration into the worldwide Islamic extremist movement.
• Intervene with the governments of Turkey and Italy to boost support of the Nabucco gas pipeline and gas interconnectors to Greece and Italy. Italy is a main stakeholder in the South Stream pipeline project. The U.S. should seek to postpone the deal on South Stream between Gazprom and Turkey's state-owned Botash. The prohibitively costly and economically ineffective deal will only increase EU and Turkish energy dependency on Russia and deny revenues to the pro-American states of the Southern Caucasus.
The global impact of transnational crime has risen to unprecedented levels. The direction of Russia's armament policy and regulation protocols will significantly affect not only Russia and its deeply rooted bilateral relations with countries in the Caspian region, but will also significantly engage U.S. interests and policies from Tangier to Tehran. Whether that engagement is positive or negative on the illicit transnational weapons market is something still remains to be seen. Hopefully, the individual geopolitical interests of all the parties involved will not conflict so stridently as to make the only true winners those who profit from death and destruction.
Sino-Russian regional activities after Afghanistan
After the Taliban took control of Afghanistan last August, Russia warned against the threat from the extremist organisation of the Islamic State (ISIS) and the increase in drug trafficking.
The Taliban have decided to cooperate with Russia, China and Iran to maintain regional security. The news agency France-Presse reported that the Taliban had participated in high-level talks in Moscow. During that time, ten countries requested emergency humanitarian assistance for Afghanistan and said that the countries which have recently withdrawn from Afghanistan should provide funds to help with reconstruction. The countries are the following: China, India, Iran, Kazakhstan, Kyrgyzstan, Russia, Pakistan, Tajikistan, Turkmenistan and Uzbekistan.
Before that meeting, Russian President Vladimir Putin had warned that some ten thousand ISIS fighters had gathered in Northern Afghanistan to spread religious and ethnic discord. The Soviet Union once bordered on Afghanistan and Russia still considers this area a zone of influence.
Putin reported in mid-September that the ISIS leader was planning to send people disguised as refugees to neighbouring countries in Central Asia.
The countries participating in the Moscow talks stressed in a joint statement that they were concerned about the actions of terrorist organisations and reaffirmed their willingness to continue to promote security in Afghanistan to contribute to regional stability.
Russian Foreign Minister Sergei Lavrov criticised the absence of US officials during the meeting. He said earlier that ISIS-affiliated fighters and al-Qaeda were trying to take advantage of the power void in some parts of Afghanistan.
In the joint statement, the participating countries urged the Taliban to implement appropriate and cautious domestic and foreign policies and adopt a friendly policy towards Afghanistan's neighbours.
In terms of internal policy, they demand that the Taliban respect the rights of ethnic groups, women and children. Prior to that meeting, Taliban representatives had met with EU and US officials and had also travelled to Turkey, hoping to gain official recognition and assistance from the international community.
The Taliban are in desperate need of allies at the moment because Afghanistan's economy is in danger due to the loss of international aid, rising food prices and increasing unemployment.
With specific reference to China and Russia, on the occasion of the 20th anniversary of the establishment of the Shanghai Cooperation Organisation and the signing of the Sino-Russian Treaty of Good Neighbourliness and Friendly Cooperation, relations between the two countries entered the third decade of stability and friendship.
Currently, however, the US withdrawal from Afghanistan has led to at least two negative outcomes for China and Russia: 1) Afghanistan, located in the 'backyard' of China and Russia has destabilised; 2) the conflict has been chaotic and the future is uncertain and after thirty years since the end of the Cold War, the United States has freed itself from that burden to focus on the challenges of the two major Eurasian powers.
Before the US withdrawal – although the Sino-Russian-US geopolitical game continued to intensify – Afghanistan was still the place where the interests of the three countries overlapped and the parties were all interested in achieving a "soft landing" on the issue.
Since 2019 the three countries have been working together in the form of an enlarged "troika" to peacefully resolve the Afghan issue. For Russia and China, the US military presence in Afghanistan was a double-edged sword: it did not only represent a geographical threat, but could also effectively contain radical Islamic forces in the region.
Both China and Russia hoped that, after reaching a sustainable peace agreement with the parties involved in Afghanistan, the US military would withdraw from Afghanistan in an orderly way to prevent Afghanistan from becoming a "terrorist sanctuary" again.
The quick US defeat in Afghanistan, however, without agreements and/or compromise solutions, was unexpected for China and Russia, especially when, on May 11, the US military evacuated the Kandahar airport without informing the Afghan government, etc.
China and Russia have no choice but to face an Afghanistan whose political future is doubtful. The two superpowers, however, have completely different attitudes towards the Afghan issue: the former is more proactive in contacting all parties inside and outside Afghanistan.
On May 11, at the Second Meeting of the Five Foreign Ministers in the format of "Central Asia and China" held in Xi'an, the Chinese State Councillor and Minister of Foreign Affairs, Wang Yi, had warned that "foreign troops should withdraw from Afghanistan in an orderly and responsible manner to prevent hasty actions against Afghanistan". A few days later, the Chinese Foreign Minister told his Afghan counterpart that China was "willing to host Afghanistan's internal talks and help its efforts against terrorism". In mid-July, during the Shanghai Cooperation Organisation Foreign Ministers' meeting in Dushanbe, Wang Yi reiterated that proposal.
It was in that context that Wang Yi paid an official visit to Tajikistan on July 14 and then participated in the Shanghai Cooperation Organisation Foreign Ministers' meeting and met Russian Foreign Minister Lavrov in Tashkent the following day. Furthermore, on July 16, Chinese President Xi Jinping had a telephone conversation with the then Afghan President Ashraf Ghan. Xi Jinping urged "Afghan-led and Afghan-owned political dialogue to promote national reconciliation and peace processes". He also promised to provide more assistance to Afghanistan in the fight against Covid-19 and hoped that the Afghan side would provide more protection to Chinese citizens and organisations in Afghanistan.
Ten days after US forces suddenly withdrew from Bagram Air Base (July 6), i.e. when Xi Jinping and Ghani were in talks, the United States announced that the new deadline for the US withdrawal was August 31, thus causing the Afghan army's collapse across the country as early as late July.
On July 28, while meeting Taliban political leader Abdul Ghani Baradar in Tianjin, Wang Yi said: "The sudden withdrawal of the US and NATO troops from Afghanistan marks the failure of US policy in Afghanistan. The Afghan people are now faced with an important opportunity to stabilise and develop their country".
Baradar hopes that China will increasingly participate in the peace-building process in Afghanistan and play a greater role in the country's reconstruction and economic development. Wang Yi said the Taliban should draw a clear line with terrorist organisations such as ISIS. In response, Baradar promised that the Afghan Taliban would "absolutely not permit any force to do anything harmful to China on the territory of Afghanistan".
Baradar is not the first to visit China. Before September 11, 2001, the Taliban had contacts with China but, after the tragic events, China supported the Afghan Northern Alliance and the aforementioned contacts with the Taliban were interrupted for several years. Nevertheless, China has never classified the Taliban as a terrorist organisation.
China's active diplomacy towards Afghanistan has two main reasons: firstly, security concerns, particularly China's Western borders; secondly, economic interests, because all of Afghanistan's neighbours are countries linked to the Silk Road Initiative.
In the actual operation, security and economy are closely related and are both essential. On July 14, the shuttle bus of the Dasu Hydropower Project in the Khyber Pakhtunkhwa Province, Northwest Pakistan, was attacked by terrorists. The attack caused the death of thirteen people, including nine Chinese citizens. The Dasu Hydropower Plant is part of the construction of the China-Pakistan Economic Corridor.
Moreover, as a neighbouring country to Afghanistan, China has a 92-kilometre-long border at the eastern edge of the 300-kilometre-long Wakhan Valley, which is connected to this war-torn country. According to reports, China provided about 70 million dollars in military assistance to Afghanistan between 2016 and 2018 and helped the Afghan army establish a mountain brigade dedicated to fighting terrorism in the Wakhan corridor.
Furthermore, during the two decades in which the United States occupied Afghanistan, China's investment there included millions and millions of dollars in economic assistance, including various projects such as schools, hospitals, flats and food assistance, and trained thousands of Afghan students and technicians in China and Afghanistan.
Since 2017 China, Afghanistan and Pakistan have been discussing the possibility of extending the China-Pakistan Economic Corridor to Afghanistan. Nevertheless, some major economic projects, such as the 2008 four billion dollar contract for the Anyak copper mine and the 2011 contract for the Amu Darya Basin joint oil and gas field development, have been suspended due to security concerns.
Unlike China, Russia has considered the Taliban a terrorist organisation since February 2003, but this has not prevented it from having contacts with them. On August 13 last, Russian Foreign Minister Lavrov stressed: 'We are in dialogue with all important political forces in Afghanistan, including the Afghan government and the Taliban, the representatives of Uzbeks and Tajiks and others".
In fact, the representatives of the Taliban visited Moscow as early as November 2018 to participate in the peace Conference hosted by Russia. They also held two meetings in 2021 (on March 18 and July 8) to participate in tripartite consultations, Russia's preferred format for dialogue. Two days before the Taliban took control of Kabul, Foreign Minister Lavrov envisaged an enlarged tripartite consultation mechanism to include Iran and India in addition to Pakistan. Outside Afghanistan, Russia has invested many resources in Central Asia and has considerable influence in the security field (Collective Security Treaty Organisation).
As important countries, many global problems are related to the relationship between China and Russia. Western countries, like colonies led by the United States of America, have preferred to have hammers in their hands and nails in their eyes. China and Russia have not followed the Western model, but have gone their separate ways. This is a hope for the countries that have been devastated by the US interference (former Yugoslavia, Afghanistan, Iraq, Syria, Libya, African countries, etc.), and it is also a hope for the Westphalian world order disrupted by the United States after the Twin Towers attack.
The development and progress of human civilisation cannot have only one pathway, nor should there be only one model. As a Chinese saying goes: "Those who are fit for themselves but forgets the others are abandoned by the people; those who deny themselves and rise again are admired by everybody".
A More Diverse Force: The Need for Diversity in the U.S. Intelligence Community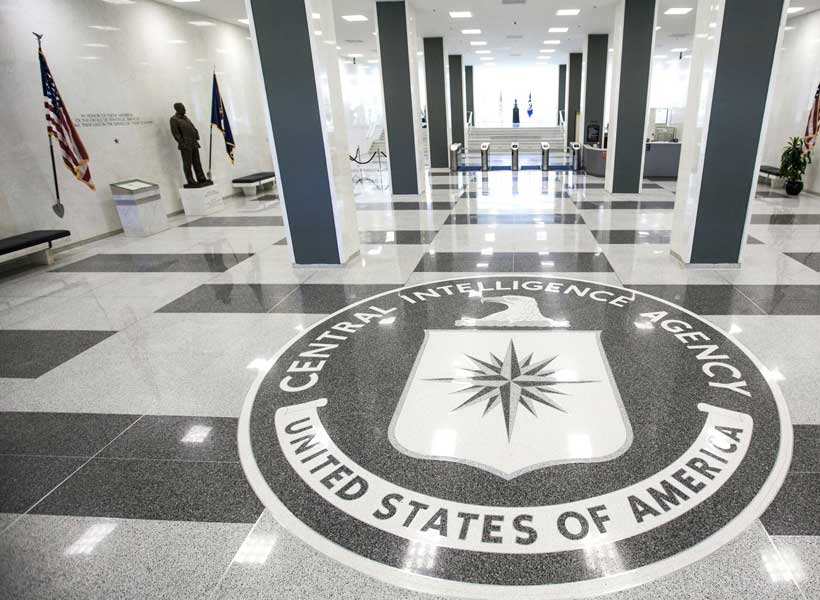 As part of a hiring initiative meant to attract new and diverse hires, the Central Intelligence Agency (CIA) released a new recruitment video in March of 2021. The video featured a Hispanic female discussing her background and time in the CIA, as well as why she chose to serve her country. She says at one point, "I'm a woman of color. I am a mom. I am a cis-gender millennial who's been diagnosed with generalized anxiety disorder…I did not sneak into CIA. My employment was not and is not the result of a fluke or a slip through the cracks. I earned my way in, and I earned my way up the ranks of this organization".
The video showed a woman who cares for her family, cares for her country, and desires to see a difference be made in the world. However, some took issue with the advert though, though these criticisms came over a month after the video first was published and made available to the public.
In a tweet, the Republican Senator from Texas, Ted Cruz, said, "If you're a Chinese communist, or an Iranian Mullah, or Kim Jong Un…would this scare you? We've come a long way from Jason Bourne". Many criticized Cruz for his usage of Jason Bourne, a fictional CIA Paramilitary Operations Officer, yet he took to Twitter once again to clarify, saying, "My point is that CIA agents should be bad-asses—not woke, fragile flowers needing safe spaces".
Donald Trump, Jr. tweeted "China & Russia are laughing their asses off watching CIA go full woke…If you think about it, wokeness is the kind of twisted PSYOP a spy agency would invent to destroy a country from the inside out". Others, including popular conservative commentators like Dinesh D'Souza and Meghan McCain, also criticized the ad calling a "joke" or "insane" while others went as far to say that the CIA was "actively looking to recruit the most immodest, narcissistic, grotesquely self-serving people in the world".
Criticism towards the ad did not purely come from the Conservative, rightist personalities either, but also members of the left. Left-leaning publications such as The Intercept and Jezebel both critiqued the ad. It seems that, from all sectors of American public and political life, this advert and total tactic was heavily derided; from members of the left, it was cringey and irrespective of the agency's long and controversial history while, from members of the right, it was ineffective national security and intelligence policy.
However, what many seem to be forgetting is that diversity within the intelligence world is an extremely important factor in creating effective and accurate foreign policy and in gaining the most up to date and accurate intelligence.
Intelligence analysis is probably the most important part of the Intelligence Cycle and holds just as much, if not more, importance as the end result, the intelligence estimate or packet. To put it simply, if the analysis is corrupted in some way, shape, or form by either the analyst's personal views or tainted by poorly verified intelligence, then the action taken based upon this intelligence could result in missteps or negative affects to U.S. policymakers, military units, or regions in which the intelligence affects. Throughout history, there are an abundance of examples in which intelligence analysts have misinterpreted situations due to their own biases about a nation, political ideology, or have been selected specifically to sort through intelligence in order to back up a preconceived opinion.
One of the best examples in showing how analysts' personal views, both conscious and subconscious, can affect their overall analysis is the 1954 coup d'état of Guatemalan President Jacobo Árbenz.
The coup, which was given the CIA codename Operation PBSUCCESS, was a mission in which the U.S. government, via the CIA and U.S. State Department, engaged in fomenting a coup to remove Árbenz, the leftist president who had approved of agrarian reforms within Guatemala. To justify an invasion, members of the State Department and CIA tried to link Árbenz to Guatemalan communists, yet this proved very difficult as there was "no evidence that Arbenz himself was anything more than a European-style democratic socialist". A CIA paper, published two months before the coup, also, "did not cite any direct contact between Guatemalan Communists and Moscow. The paper offered ideology, not facts…".
A master's thesis written by a student at West Virginia University extensively and exclusively covers the CIA's decision making process, detailing how, "CIA reports from the early 1950s also demonstrated this fear [of Communism]… The "red scare," in essence, affected nearly all Americans. Many in the Eisenhower government also felt that Moscow had a nefarious hidden hand and controlled communist sympathizers around the globe," while also noting that the, "ONI [Office of Naval Intelligence] did not feel that CIA had valid reasons or enough sources to reach the conclusion it did regarding Soviet intentions in Latin America". The heightened fears of Communism and the Soviet Union that permeated the minds of analysts within the State Department and CIA (as well as the desires by some to ensure the survival of the United Fruit Company in the country) resulted in intelligence that was skewed to believing that the Guatemalan government was embracing Communism, when, even according to the CIA's own histories, was baseless.
Based upon this example, as one can see, the intelligence provided to the U.S. government was based upon analyst biases and did not accurately reflect how the Guatemalan government under Árbenz operated nor how entrenched the Communists were in political life. The fear of Communism overwhelmed the amount of solid and fact-based analysis, resulting in an invasion that removed a democratically elected president.
This coup eventually resulted in the emplacement of a right-wing, military government, which would rule until 1996, overseeing a brutal civil war complete with death squads, acts of genocide committed by presidential administrations, political assassinations, and a drastic increase in governmental corruption. Members of the CIA who were involved in the operation too regretted their actions and acknowledged that the outcome did not benefit Guatemala, the U.S., or Latin America. Operation PBSUCCESS did not bring about a U.S.-friendly democracy, but a U.S.-friendly military dictatorship that engaged in war crimes and severely destabilized the entire country. The failure of this operation to bring about a democracy and U.S. intervention in the country in the first place was, in my own view and examination, based upon biased analyses by the CIA which promoted the view that Guatemala was becoming sympathetic to Communists and the operation itself shows just how important intelligence analysis is.
Not only is analysis an incredibly important tool within the intelligence cycle as a whole, but the analyst themselves are highly important. The analysis is only as good as the analyst and if the analyst is biased, limited in their outlook or worldview, or come from a sole section of society, then the analysis will reflect those beliefs. Most of the analysts involved in the Guatemalan operation were white and male, most likely coming from middle-class backgrounds and either having military service or Ivy League education or both. These beliefs and hiring processes which exclude persons beyond the majority of America's populace can significantly hinder an agency and promote a poor world outlook. The majority of persons in countries in which the U.S. is involved, thinking of becoming involved, or are creating analyses in anticipation of potential foreign policies are not white or male nor from wealthy societies; they are, most often than not, of an extremely different mindset than many Americans, live in poverty or close to poverty, and have an immensely different culture. While the CIA has made some headway in this area, retired CIA case officers and analysts have made claims that the CIA (and the Intelligence Community as a whole) are severely underperforming and not effectively recruiting towards people from outside of that select pool.
Ted Cruz and Donald Trump, Jr.'s comments about the CIA lowering their standards and fostering an environment in which the CIA now is ineffective at creating intelligence or defending the United States from foreign threats (not being "badass" enough) is nonsensical. If anything, the inclusion of persons who are not white or male, who have experience outside of the military, who are knowledgeable on issues beyond military, intelligence, and national defense/security makes for a more well-rounded force and an agency more effective at analyzing collected intelligence, crafting accurate and informed recommendations, and allowing past mistakes, the misreading of important political events, to take hold. Including strong, analytical persons from more minority backgrounds into the national security framework will perform wonders for American intelligence analysis and in making influential policy decisions.
To quote Marc Polymeropoulos, a retired CIA officer, "Diversity is an operational advantage. Simple as that. I want case officers who look like the UN".
Women Maoists (Naxalbari)
Every now and then, Indian newspapers flash news about Maoist insurgents, including women being killed. They usually avoid mentioning how many soldiers were killed in encounters, whether fake or genuine. Here is a glimpse of such news: A woman fighter, along with a male c-fighter, was killed in a clash with government forces in Odisha's Malkagiri district (Press Trust of India, December 14, 2020).
In another incident, a woman Maoist was killed in an encounter with India's security forces in Sukma district of Chhatisgarh (PTI, October 13, 2010). A woman Maoist was killed near Anrapali forest (Visakhapatnam, Andhrapradesh). And, another woman Maoist, carrying Rs. 16 lac reward on her head was killed in Gadchiroli district of Maharashtra.
Sometimes there are pitched battles between the Indian forces and the Maoists, including women. For instance, there was a head-on confrontation between a Maoist group and government forces of over 1500 "jawan", equipped with state-of-the-art weapons and helicopters at the Bijapur-Sukma border. Sans air power, the Maoists, armed only with machine guns, gunned down 22 soldiers belonging to Central Reserve Police Force, Commando Battalions for Resolute Action (Cobra), and Bastariya Battalion of the Central Reserve Police.
Why do women join the Maoist Movement?
They find the Maoist narrative of emancipation attractive. . Not only the low-caste women but also the high-caste ones joined the Maoist ranks in droves. About 30 to 40 per cent of combatants are Maoists. The status of women in the Indian society is no better than that of slaves. They are not supposed to form an opinion or dare express it. Even the high-caste women are supposed to be reticent and coy. They are tutored to be housewives confined to quadrilateral of their homes, rear children, and do household chores. The Maoist ideology ingrained the sense of empowerment in them. The Maoist manifesto teems with such words as "mahila sasahktikaran" (women's empowerment), "raise their voices" (awash uthaunne), "get their voices represented" (mahilako awaj ko pratinidithyo) and "understand women's grief" (mahila ko dukka bhujnne).
The Maoist struggle is commonly known as "the people's war". The "war" aims at abolishing the feudal system, and creating a democratic egalitarian society. The bulwark of the Maoists is rural population, lower castes and women. Women and men of all castes, classes, ethnic backgrounds and education levels joined the movement.
Pro-women manifesto
The Maoist has incorporated women's emancipation in their ideological manifesto, actually a "40-point demand-document". The gender equality is enshrined in points 19, 20 and 21, mentioned heretofore:
"19. Patriarchal exploitation and discrimination against women should be stopped, girls should be allowed to access paternal property as their brothers.
20. All racial exploitation and suppression should be stopped. Where ethnic communities are in the majority, they should be allowed to form their own autonomous governments."
People's courts
The Maoist proved their heart-felt commitment to the manifesto by punishing rapists, wresting back the usurped land of single women, penalising men for polygamy, and prohibiting the sale of liquor as drunken men more often beat the women. Jan adalats ("people's courts") ferociously uphold women's rights on issues of social and domestic violence.
Equal authority
Women were given political or combat position on the basis of merit. Untouchability and gender discrimination has been abolished. The points 19, 20 and 21 of the Maoist manifesto relating to women stress the need to transform state and customary laws to redress gender inequality at all levels.
In 2002, in recognition of their female constituency, the Maoists introduced the so-called "prachanda path," creating a women's department in the Central Committee. In several cases, it is the women who slay the incorrigible feudal tyrants. The women realise that they are "agents of change" who have to fight out repression in all its manifestations. The women have become politically aware that they have the right make decisions about their marriages, children's education, and other everyday gender needs.
Indian police admit it was the women fighters who were in the vanguard of a deadly attack in Chhattisgarh, where 24 people, including some top politicians, were killed.
Because of its liberal manifesto, the insurgency has spread to 11 states, with Chhattisgarh, Jharkhand, and Odisha as epicenters. It has become entrenched in all central and eastern Indian states, often referred to as the "Red Corridor.
Fake news
Having failed to subdue the Maoists, the government occasionally resorts to spreading false news about deaths of Maoist leaders. For instance, Hindustan Times dated June 24, 2021 reported that Maoist leader Haribushan, carrying a reward of Rs. 40 lac on his head, had died from COVID19. Her wife rebutted the news (Parveen Kumar Bandari Hans News Service October 5, 2021). "More than 16 senior and middle level level communist leaders have died in the last couple of months due to COVID19…Two senior most leaders of Bastar Ganga, including Dandakaryana Special Zone Committee members Ganga and Sobhroi have died due to infection in the last couple of months".
Sympathy with Naxals is an offence
In the Bhim Koregaon planted-letters case, several intellectuals and rights activists including Navalakha were declared "traitors" by the Indian government. They were even accused of having links with Kashmiri militants. Fake letters were inputted into their computers. They were even accused of being Pakistan's intelligence agencies agents through Ghulam Nabi Fai, a US-based Kashmiri leader. Fei has served two-year imprisonment in the USA for having illegally received funds from the inter-services intelligence of Pakistan.
Urban militia
The Maoist are trying to disseminate their message to urban areas also. They understand that the minorities are fed up with the regressive caste system. The rebels want to radicalise youngsters and already have carved out a strong network in premier universities of Delhi and Kolkata. The Maoist want to create an urban militia to fight the oppressive enforcement machinery of the states and Indian Union. They are believed to have infiltrated the government intelligence machinery to stay abreact of government's tactics.
Coordination strategy
The Maoists make no bones about their plan to set up a "coordination network among like-minded outfits in India, Bangladesh and Nepal. They want unhindered movement of left-wing extremists in these territories to exchange arms, ammunition and information". To counter the Maoist strategy, India rushed its diplomats to capitals of neighbouring countries to plug up the porous border and obstruct the insurgents' free movement.
Gurkha trainers
In addition, India launched Special teams for simultaneous searches in Tamil Nadu, Kerala and Karnataka at suspected Maoist training centres and hideouts. The effort was counter-productive because India's national Investigation Agency framed charges against the innocent people.
During searches, the Indian forces were surprised to know that the retired Gorkha soldiers of both British and the Indian Army harbour sympathy for the Maoists.
They trained the Maoists to use fire arms efficiently. Some Maoists demonstrated their alacrity and military sills in planning bank robberies, and extorting ransom from rich businessmen. Besides arms and ammunition snatched from police stations, the Maoists are believed to have amassed over Rs. 5 billion from bank heists. The general impression in people's minds is that the Indian forces dare not pursue the Maoists in forests. The insurgents pick up places where to ambush the security forces, and make off with booty with impunity.
Salwa Judum (purification hut)
Having failed to arrest momentum of the movement, India organised a private army ofSalwa Judum ledbyMahendra Karma From among the villagers. To boost their morale, they were given honorary rank of "special police officer. "As a workaround, the government sponsored counter-militias and split tribes into those "for" and "against" Maoists. Those willing to fight the Maoists were offered guns, money and honorary police ranks.
The Maoists shot dead Mahendra Karma and several members of the ruling Indian National Congress whose brainchild the Salwa Judum was. It later transpired that the salwa judum had been cobbled up with help of child soldiers recruited under duress or financial allurement. It was involved in gross human rights violations. When People's Union of Civil Liberties in India brought its atrocities to the Supreme Court's notice, it declared it illegal in 2011.
Concluding remarks
Charu Mazumdar started the movement as a "revolutionary opposition" in 1965. The world came to know of it in 1967 when the Beijing Radio reported "peasants' armed struggle" at Naxalbari (Siliguri division of West Bengal). In July 1972, the police arrested Charu Mazumdar and tortured him to death on the night of July 27-28. The Naxalite ideology has great appeal for marginalized strata (particularly dalit and adivasis) of India's caste-ridden society. The Naxalites Central Committee's resolution (1980) visualises creating a base for spreading people's democratic revolution. It would include : 'Homogenous contiguous forested area around Bastar Division (since divided into Bastar, Dantewada and Kanker Districts of Chhatisgarh) and adjoining areas of Adilabad, Karimnagar, Khammam, East Godavari Districts of Andhra Pradesh, Chandrapur and Garchehiroli district of Maharastra, Balaghat districts of Madhya Pradesh, Malkagiri and Koraput districts of Orissa. The Naxalites want to carve out an independent zone extending from Nepal through Bihar and then to the Dandakarnaya region extending up to Tamil Nadu to give them access to the Bay of Bengal as well as the Indian Ocean.