Diplomacy came first, now it's money's turn
Welcome to the Caspian Daily, where you will find the 10 most important things you need to know on Caspian Sea Region. We appreciate ideas, reports, news and interesting articles. Send along to Caspian[at]moderndiplomacy.eu or on Twitter: @DGiannakopoulos
1Two months after Iran and six world powers signed a landmark nuclear agreement, foreign companies are seeking to secure a foothold in an economy bigger than Thailand's and oil reserves rivaling those of Canada. With the nuclear accord all but certain to overcome domestic opposition in Iran and the U.S., scores of foreign investors are visiting Tehran to scour foropportunities to expand into one of the largest untapped frontier markets in the world. The agreement curbs Iran's nuclear program in return for easing sanctions that have crippled its economy and cut off its banks from the international financial system."Iran is a country that has great potential and hasn't been tapped," Sowmya Rajagopalan, an analyst at market researcher Frost & Sullivan in Chennai, India, who estimates the size of Iran's healthcare industry at about $30 billion. "They want to grow economically, to be able to cater to their population, and also to export to African countries and other neighboring countries." Bloomberg
2Satellite photos taken in mid-September and obtained by IHS Jane's show Russian forces developing two additional military facilities near Syria's Mediterranean coast, Rob Munks, editor of IHS Jane's Intelligence Review, said on Tuesday. Munks said the previously undisclosed work was taking place at a weapons storage facility and a military base north of Latakia, suggesting Russia is preparing to place troops at both locations. Russia has been dramatically increasing its forces at an air base south of Latakia, a stronghold of Syrian President Bashar al-Assad, including positioning combat planes and helicopters as well as tanks and accommodation blocks.
3Pentagon officials planning for war with Russia – just in case. "For the first time since the Cold War ended, American officials are preparing contingency plans for war with Russia, Foreign Policy magazine reported Friday.The respected U.S.-based publication quoted current and former Pentagon officials who said the Department of Defense had begun to revisit long-abandoned strategies for armed conflict with the powerful nation. It comes five years after then-Defense Secretary Robert Gates dismissed any need for inclusion of battle with Russia in the Pentagon's long-term defense plan, and months into a heavy arms buildup near Russia's border in Eastern Europe" Chron.com
4Azerbaijan was in the spotlight of OSCE's Human Dimension Implementation Meeting (HDIM) that kicked off Monday, September 21 in Warsaw, Contact.az reports.At the meeting, the official representative of Azerbaijan and a number of NGO leaders characterized the criticism as "biased," citing human rights abuses in Western Europe and the United States. They noted, in particular, the intolerance towards migrants and pressure on journalists.Although European politicians focused on a large-scale refugee influx from the Middle East and Asia to EU, more attention was paid to the human dimension of overriding principles: freedom of expression and freedom of information and the press.
5Astana-2 conference. Representatives of the Syrian opposition will hold a fresh round of consultations in the Kazakh capital, Astana, on October 2-4, a prominent opposition politican said Tuesday. "During a meeting with President Nazarbayev, I asked him about hosting a new round of talks in Astana," Randa Kassis, head of the Movement of the Pluralistic Society, told Sputnik. The conference will be mediated by Kazakh Deputy Foreign Minister Askar Musinov and director of the French Center for Political and Foreign Affairs Fabien Baussart.
6How will Greek election impact Azerbaijan's TAP project ? The second appearance of the radical left party, however, may greatly differ from the first one. In particular, this concerns the economy and energy projects, including the main point of contact between Greece and Azerbaijan. Therefore, the main question arises. What should be expected from the Greek election towards the Azerbaijani energy projects? Maksim Tsurkov – Trend
7Launching the new Women in Business program in Kazakhstan, the EBRD is providing a local currency credit line for women entrepreneurs which will be on-lent via Bank CenterCredit, one of the EBRD's partner banks in Kazakhstan. The 3.7 billion tenge financing package will support female entrepreneurship and participation in the economy by helping women-led small and medium-sized enterprises (SMEs) to access finance, know-how and advice.
8In Turkmenistan and Uzbekistan, the Legacy of Soviet Rule Endures. "Turkmenistan's first president, Saparmurat Niyazov, made the same smooth transition from Communist Party first secretary to president, keeping a tight lid on his country of 5.1 million while cultivating a bizarre cult of personality. Before he died in 2006, he ordered the construction of his own mausoleum, next to a giant mosque, now guarded by the same kind of goose-stepping soldiers who keep watch over Lenin's tomb on Red Square in Moscow" Celestine Bohlen, The New York Times
9Leading international publishing and research firm The Business Year (TBY) has recently appointed Anna Matskevits as CountryManager for The Business Year: Azerbaijan 2016.This annual publication, being developed in collaboration with the Administration of the President of Azerbaijan, aims to highlight the ongoing economic development and showcase the most exciting investment opportunities in the country.The 2016 edition will highlight the growing contribution of Azerbaijan's non-oil sector and the important roles that technology and industry play in the Azerbaijan economy. This special edition of TBY will also be showcasing the Formula One Grand Prix, which will take place in Baku in the summer of 2016. This huge event, coming a year after the success of the 2015 European Games in Baku, will attract racing aficionados from all over the world.
10Azerbaijan is leading the region in fixed broadband Internet, says a report from the International Telecommunication Union. The country is in 52th place among 189 countries in fixed broadband internet, according to the ITU report. The "State of broadband 2015" report, published on September 22, provides data on the telecom industry for 2014. Azerbaijan has improved its position by six points from 2011. ITU said that there are 19.8 Internet connections for every 100 people in Azerbaijan.
The COVID-19 Shock to Kazakhstan's Economy Largest in Two Decades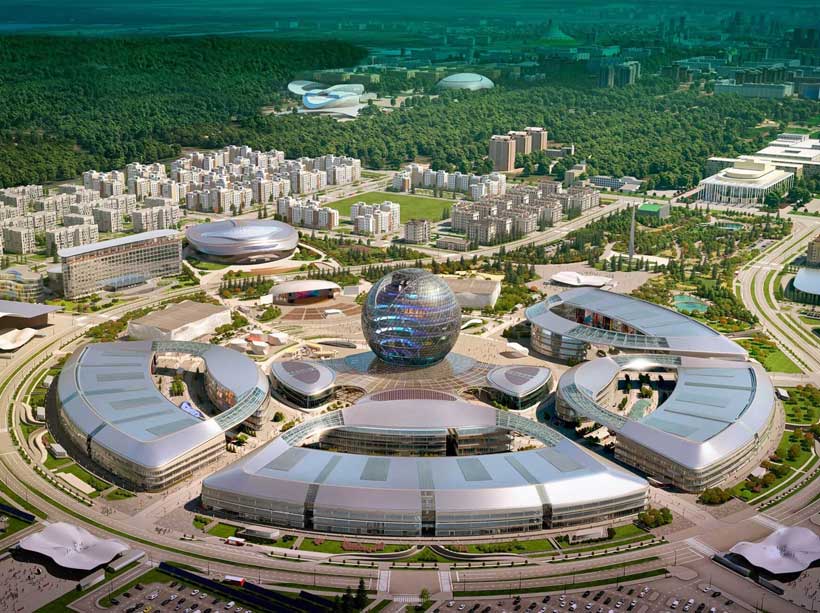 For the first time since the late 1990s Kazakhstan's economy is expected to contract by projected 3 percent in 2020 with a moderate recovery by 2.5 percent in 2021, according to the World Bank's latest Kazakhstan Economic Update (Summer 2020) – Navigating the Crisis report.
Although Kazakhstan's GDP showed mild growth at 2.3 percent in the first quarter, economic activities weakened in the following months as commodity prices dropped, trade declined, and COVID-19 preventive measures slowed economic activity. Consumer demand showed moderate growth at at 1.2 percent, reflecting growing concerns over COVID-19 and the restriction measures. Investment is expected to ease to 1.0 percent annually, supported mostly by the on-going foreign direct investments into the oil and gas industry and residential construction. Supply disruptions and currency depreciation pushed up inflation to above the upper bound of the National Bank target range.
"The authorities acted early to contain the COVID-19 pandemic, and the accumulated fiscal buffers allow the government to introduce a relief package to mitigate the impacts of COVID-19 on the economy," said Sjamsu Rahardja, Senior Country Economist, World Bank in Kazakhstan. "Weak demand and oil prices, as well as the protacted pandemic expose significant risks to the economic outlook. Authorities may want to consider using the available resources to provide relief to the poor and vulnerable, protect productive assets, and introduce reforms to sustain economic recovery."
A prolonged crisis is likely to increase poverty and can increase inequality in Kazakhstan. Preliminary estimates suggest that poverty rate may rise in 2020 from a projected 8.3 to 12.7 percent – equating to more than 800 thousand additional people living in poverty. The shock to the labor market in Kazakhstan due to both the pandemic and the mitigation measures, is expected to have severe implications for jobs, particularly in sectors that employ low-skilled workers.
The report also argues that COVID-19 has a negative impact on human capital development in Kazakhstan. Unequal access to quality education, especially during lockdown, can negatively impact human capital development for the poor. School closures could result in learning loss of more than one-third of a school year and the impact could mean a decline in the Program for International Student Assessement (PISA) points. As most students in the country currently perform around the threshold for functional literacy and assuming some will lose more than others, the estimates suggest that the percentage of students performing below functional literacy will increase by 3 percentage points (from 64 to 67 percent).
"The impact of COVID-19 on education and learning losses will have a decades-long impact on the economy by an estimated 2.9 percent, amounting to an overall economic loss of up to $1.9 billion every year", says Jean-Francois Marteau, World Bank Country Manager for Kazakhstan. "A focus on improving access to quality education, including distance learning, would be important to prevent a decline in the quality of human capital, especially among Kazakhstan's low-income population."
The report concludes that under the risk of a prolonged slump in the global oil market, Kazakhstan's pathway for a resilient recovery may focus on strengthening the effectiveness of public administration and services, including the use of e-platforms to deliver key public services, better tax administration, and a mechanism to review and redeploy fiscal resources toward better state programs. A renewed emphasis on reforms in the logistics, digital telecommunications, and financial sectors could help the overall private sector explore new opportunities.
China-Eurasia Council condemns aggression of Azerbaijan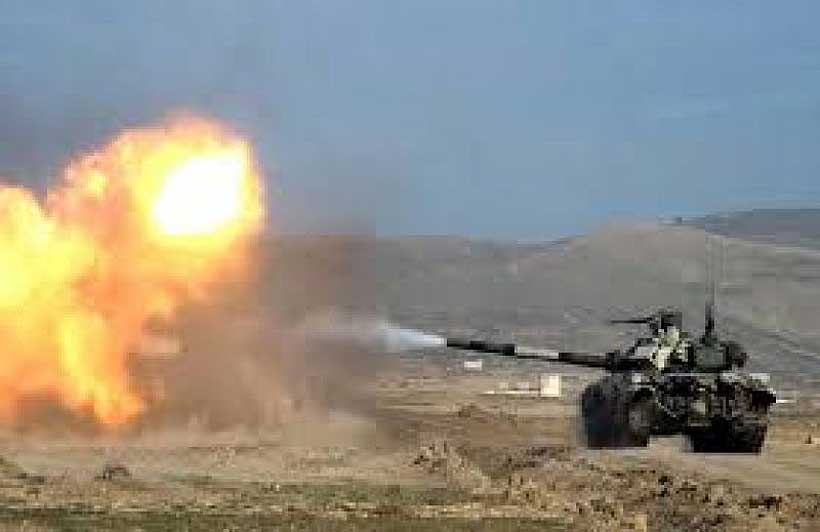 China-Eurasia Council for Political and Strategic Research strongly condemns Azerbaijani aggression which Baku started on July 12, 2020. Azerbaijani Ministry of Defense is a threat for the entire World as it is speaking about its aims to strike Metsamor Nuclear Plant, which is located in Armenia. Baku must understand that this is a crime against humanity, and it is equal to nuclear strike.The destruction of Metsamor Nuclear plant will be a disaster not only for Armenia, but also for Iran, Georgia and Azerbaijan, it will harm World's environment and stand a real problem for several generations of the World. It is worth mentioning, that this time Baku attacked the Northern borders of Armenia, which are sovereign territory of the Republic of Armenia according to International law. Azerbaijan violated the principle of territorial integrity of a sovereign state, which is one of the important pillars of International law.
China-Eurasia Council for Political and Strategic Research condemns Azerbaijan for using force against civilian population of Armenia and calls for peaceful negotiations. Baku must show solidarity and join global ceasefire initiated by the UN secretary general Antonio Guterres and must not try to escalate the situation on the border to deflect public attention from the situation concerning the outbreak of Covid-19 in Azerbaijan. We call official Baku to take care of Azerbaijani people in the hard times of Coronavirus and not send its soldiers to real death. Being multinational Council, for us It's terrible to hear about lossfrom both sides and we express our sincere condolences. Hopefully peace will come to South Caucasus, which is an important crossroad in Eurasian mainland and it can stand a very important link for Belt and Road Initiative, if all problems solved in a peaceful way.
Condemnation Of Armenian Aggression By Friends Of Azerbaijan (FoA)
Friends of Azerbaijan (FoA) strongly condemns the coward act of Armenians aggression in the Tovuz district of Azerbaijan that is a sheer violation of international borders and law. The act is an attempt of Armenia to drive global attention from the peaceful dialogue and negotiation process on Nagorno Karabakh.
In an online meeting of the delegates of the Friends of Azerbaijan (FoA), a joint declaration of condemnation has been issued by the honorable members of Friends of Azerbaijan (FoA).
According to this declaration, Armenian aggression can jeopardize the whole South Caucasus region. The incident on July 12, 2020, is being considered as a direct attack on Azerbaijan and the repercussions of this incident can result in massive catastrophe in the entire region.

The delegates of Friends of Azerbaijan (FoA) stressed the global powers to come forward and take serious action on Armenian intervention by violating the international border of Azerbaijan. The act of Armenia is an open challenge to the sovereignty of Azerbaijan.
Malik Ayub Sumbal founder of Friends of Azerbaijan (FoA) termed that Armenia is losing its legal and moral position on Nagorno Karabakh and there is mounting pressure on Armenia by the international community for the peaceful solution of Nagorno Karabakh according to the UN Resolutions. At this time to get rid of such kind of diplomatic moves, Armenia has launched another major front in Tovuz.
When the whole world is busy against the Covid19 Armenian Prime Minister has chosen a very dangerous path that can take the whole region into war and bloodshed.
Friends of Azerbijan (FoA) is firmly standing with shoulder by shoulder to the people of Azerbaijan and martyr's families at this hour.