Russia begins military operations in Syria
Welcome to the Caspian Daily, where you will find the 10 most important things you need to know on Caspian Sea Region. We appreciate ideas, reports, news and interesting articles. Send along to Caspian[at]moderndiplomacy.eu or on Twitter: @DGiannakopoulos
1Russia has begun its first military operations in Syria, and poured in 28 fighter jets as it becomes more deeply involved in the conflict, US officials say. The officials said 12 fighter jets and 12 close support aircraft had arrived in recent days in a Syrian air base in Latakia, where four jets were stationed last week. Also, Russian drones had started surveillance flights. Earlier, Novaya Gazeta, had reported that Moscow might launch "demonstrative" strikes in support of Bashar al-Assad's embattled Syrian government in the coming days, before President Vladimir Putin is due to speak to the United Nations general assembly next week.
2A large plant for producing liquid fuel from natural gas (GTL) will be constructed in Derweze district of Turkmenistan's Ahal province.The new plant will process 3.5 billion cubic meters of natural gas and produce 1.691 million tons of liquid fuel per year. During a government meeting, Turkmenistan's President Gurbanguly Berdimuhammadov pointed out that creating such enterprises is a key vector of further diversification of the country's fuel and energy industry.
3Russia says it is ready for more talks with Japan on a long-delayed peace treaty, but there is no room for compromise over the two countries' territorial dispute. Foreign Minister Sergei Lavrov made the comments after talks with his Japanese counterpart, Fumio Kishida, in Moscow on September 21.A dispute over the Kuril Islands, which Russia seized from Japan at the end of World War II, has strained ties and has kept the two countries from signing a peace treaty."On our agenda is reaching the peace deal," Lavrov said. "Moving forward on this issue is possible only after we see clearly Japan's recognition of historical realities."The two ministers agreed to hold bilateral consultations on a peace treaty next month.They also discussed a long-delayed visit by President Vladimir Putin to Japan.Lavrov said the Kremlin had accepted the invitation, but that the specific date was up to Tokyo.
4All relevant measures were taken for holding democratic, fair and transparent elections in Azerbaijan, and all conditions were created for observation missions that will monitor the upcoming parliamentary elections in the country. Speaker of the Azerbaijani Parliament Ogtay Asadov made the remarks at a meeting with the members of the PACE ad hoc committee on election observation, AZERTAC reported. Head of the PACE delegation Jordi Xuclà said that during the visit they held several meetings and assessed the pre-election situation in Azerbaijan.
5Standard & Poor's Ratings Services lowered its long-term corporate ratings on Kazakhstan's national railroad company, Kazakhstan Temir Zholy (KTZ), and its core subsidiary, freight-wagon owner JSC Kaztemirtrans (KTT), to 'BB+' from 'BBB-'. The outlook is negative, Standard & Poor's said. At the same time, Standard & Poor's lowered our rating on KTZ's senior unsecured bonds, including those issued by its financing subsidiary, Kazakhstan Temir Zholy Finance B.V., to 'BB+' from 'BBB-'. "The downgrade primarily reflects our expectation that KTZ's adjusted debt to EBITDA will increase to more than 5x by year-end 2015 and will not improve to a level we consider commensurate with a higher rating in 2016," the statement said.
6President of Turkmenistan Gurbanguly Berdimuhammadov will be on a working visit in New York Sept. 24-27 to take part in the 70th session of the UN General Assembly. A summit on sustainable development objectives for the period after 2015 will be held in New York as part of the jubilee session of the UN General Assembly. It is expected that the Turkmen leader will announce initiatives of the country aimed at optimizing the fruitful international cooperation and ensuring peace, security and progress.
7Kazakhstan's Oil Dependence Jeopardizes Domestic Stability. On August 20, the National Bank of Kazakhstan (NBK) came forward with a surprise announcement. The central bank's chairman, Kairat Kelimbetov, made official the immediate shift to a floating exchange rate of the tenge, the national currency. Jamestown
8What's Next For Iran? 5 Possible Futures, From Disaster To Hope. "Is the Iranian nuclear deal just a nuclear deal? Is it something bigger that will transform Iran and the broader Middle East? Or is it a slow-motion nightmare? Nobody can know today, of course — and yet it's important to game out the possibilities. What you think of this deal, with terms lasting a decade or more, depends heavily on what scenarios you think are most likely in the future" Steve Inskeep NPR
9Azerbaijan forecasts oil price for next four years at $50, APA reports quoting 2016 state budget package of Azerbaijan. According to the document, the base price of oil in 2016-2019 will make $50. Taking into account the forecasts of international financial organizations and instability in oil price, the sale price of crude oil in the state and consolidated budgets makes $50 a barrel.
10Developing relations between Azerbaijan and Indonesia was mulled as Azerbaijan`s Minister of Energy Natig Aliyev has met director general of oil and gas at the Energy and Mineral Resources Ministry Gusti Nyoman Wiratmaja. Aliyev stressed the role of such meetings in deepening cooperation. Speaking about the historical importance of "Contract of the Century" signed in 1994, the minister said cooperation for Azerbaijan which has great experience in oil refining field with Indonesia in energy sphere had wide opportunities. The meeting also focused on discussion of successful relations between State Oil Company of Azerbaijan and Indonesian state-owned oil and natural gas Corporation Pertamina.
Digital Technology Will Help Djibouti Leap into the Future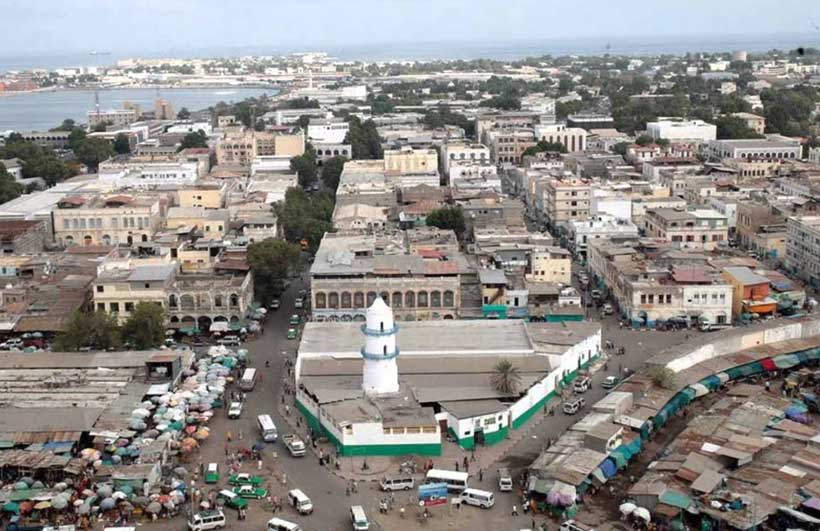 Digital technology will have a critical part to play in boosting Djibouti's socio-economic development and meeting the ambitious goals set out in its national strategy, Vision Djibouti 2035. As a key step toward building a strong, inclusive digital economy, the Government of Djibouti and the World Bank are co-hosting a high-level event that will explore the potential benefits of digital development and propose a concrete roadmap of action.
"Disruptive technologies are creating new business models, opening up new markets, and giving consumers access to more products and services than ever before. It is hard to overstate the economic potential of these transformations," said Ilyas Moussa Dawaleh, Djibouti's Ministry of Economy and Finance. "In a country like ours, developing a high-performing digital ecosystem will provide a unique chance to stimulate the economy and create jobs. The Digital Economy conference starting today will bring us one step closer to this vision."
"The digital sector will be key to improving the lives of Djiboutian people, expanding our economy, and strengthening our position as a logistics and commercial hub. With eight submarine cable landing on our shores, there is no doubt Djibouti has what it takes to become a digital leader in the region," noted Abdi Youssouf Sougueh, Minister of Communications. "We are keen to bring in development partners like the World Bank to leverage this infrastructure to the fullest and reinforce all the other fundamentals that are necessary to nurture a vibrant digital economy."
The conference will bring together a wide range of government representatives, technology pioneers, and development partners. Building on this uniquely diverse combination of knowledge and global perspectives, participants will assess Djibouti's digital landscape, share international best practices, discuss how technology can help modernize all sectors of the economy, and outline a clear strategy and action plan for digital development in the country.
"Countries around the world are leveraging digital innovation to accelerate economic growth and build a better future for people, and Djibouti is very well positioned to gain from that approach," said Boutheina Guermazi, World Bank Director for Digital Development. "I am confident this event will pave the way for close collaboration on digital development between the Word Bank, Djibouti, and countries across the Middle East and Africa."
In addition to discussing Djibouti's opportunities and challenges, the event will also highlight the need for bolder action on digital development engagement across the region.
Sessions will cover all key dimensions of digital development, with a focus on how to strengthen the five pillars of the digital economy: digital infrastructure; innovation and entrepreneurship; digital financial services and identification; digital platforms; and digital literacy and skills.
"Technological innovation holds great promise for Djibouti. By harnessing the full power of the digital economy, the country could see significant GDP growth, create a future-proof labor market, and raise living standards for all segments of the population. We stand ready to work hand in hand with Djibouti on this journey, to help create the right conditions for a thriving digital sector," said Atou Seck, World Bank Resident Representative in Djibouti.
The first shopping tourism project in Mexico
The World Tourism Organization (UNWTO) and the Municipality of León (Guanajuato, Mexico) have signed an agreement to carry out the country's first project to develop Shopping Tourism, with the support of the Ministry of Tourism of the State of Guanajuato.
The project is expected to serve as an international reference point and as a showcase at major tourism forums.
The Tourism Observatory of the State of Guanajuato has been a member of the UNWTO International Network of Sustainable Tourism Observatories since 2014. At the World Tourism Organization's General Assembly held in Medellín, Colombia, in September 2015, Guanajuato expressed its interest in being one of the destinations to develop a project on shopping tourism, and León was the selected destination in light of the fact that 27% of its tourists visit the city to go shopping.
The World Tourism Organization (UNWTO) is the United Nations agency responsible for the promotion of responsible, sustainable and universally accessible tourism.
The project will help León (Guanajuato, Mexico) to develop innovative shopping tourism offerings that link the public and private sectors and that highlight the destination's tourism attractions and products as well as tourism's contribution to socio-economic development, which includes the creation of jobs directly in the tourism sector and in the many activities related to the sector.
Smart city matchmaking in Barcelona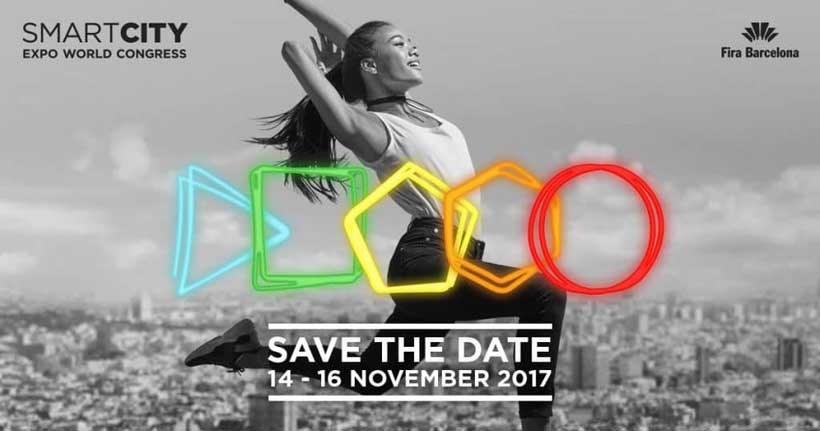 This year's Smart City Expo World Congress (SCEWC), Europe's biggest Smart City related event, takes place from 13 to 15 November in Barcelona and will, like previous editions,  attract several thousand stakeholders.
During the congress, on November 14, the Smart Cities Innovation Partnership on Smart Cities (EIP-SCC) will organise its next matchmaking event, seeking to bring projects and investors together to stimulate action. It is especially tailored to match individual projects with financing.
To take part, stakeholders must register on the matchmaking platform where they will join other cities, industry and financial players. Registered users need to submit short descriptions of their upcoming projects. A dedicated team will then process and match them with financiers' interests, leading to one-to-one meetings, organised specifically and individually for them and their projects.
Should participation in above-mentioned event not be possible, the matchmaking platform will remain available also after the Barcelona congress, as the EIP-SCC will organise further matchmaking events in the future.
In addition, there will be an exhibition stand, where interested stakeholders can meet any of the 12 Horizon 2020 Lighthouse projects (representing € 270 million of EU funding), experts from the EIP-SCC, the Smart Cities Information System, as well as the European Commission.
Finally, there will be a number of sessions organised at the mentioned exhibition stand as part of the SCEWC programme covering a wide range of Smart City related topics. The full programme is available at http://www.smartcityexpo.com/en/agenda-2018.