Russia begins military operations in Syria
Welcome to the Caspian Daily, where you will find the 10 most important things you need to know on Caspian Sea Region. We appreciate ideas, reports, news and interesting articles. Send along to Caspian[at]moderndiplomacy.eu or on Twitter: @DGiannakopoulos
1Russia has begun its first military operations in Syria, and poured in 28 fighter jets as it becomes more deeply involved in the conflict, US officials say. The officials said 12 fighter jets and 12 close support aircraft had arrived in recent days in a Syrian air base in Latakia, where four jets were stationed last week. Also, Russian drones had started surveillance flights. Earlier, Novaya Gazeta, had reported that Moscow might launch "demonstrative" strikes in support of Bashar al-Assad's embattled Syrian government in the coming days, before President Vladimir Putin is due to speak to the United Nations general assembly next week.
2A large plant for producing liquid fuel from natural gas (GTL) will be constructed in Derweze district of Turkmenistan's Ahal province.The new plant will process 3.5 billion cubic meters of natural gas and produce 1.691 million tons of liquid fuel per year. During a government meeting, Turkmenistan's President Gurbanguly Berdimuhammadov pointed out that creating such enterprises is a key vector of further diversification of the country's fuel and energy industry.
3Russia says it is ready for more talks with Japan on a long-delayed peace treaty, but there is no room for compromise over the two countries' territorial dispute. Foreign Minister Sergei Lavrov made the comments after talks with his Japanese counterpart, Fumio Kishida, in Moscow on September 21.A dispute over the Kuril Islands, which Russia seized from Japan at the end of World War II, has strained ties and has kept the two countries from signing a peace treaty."On our agenda is reaching the peace deal," Lavrov said. "Moving forward on this issue is possible only after we see clearly Japan's recognition of historical realities."The two ministers agreed to hold bilateral consultations on a peace treaty next month.They also discussed a long-delayed visit by President Vladimir Putin to Japan.Lavrov said the Kremlin had accepted the invitation, but that the specific date was up to Tokyo.
4All relevant measures were taken for holding democratic, fair and transparent elections in Azerbaijan, and all conditions were created for observation missions that will monitor the upcoming parliamentary elections in the country. Speaker of the Azerbaijani Parliament Ogtay Asadov made the remarks at a meeting with the members of the PACE ad hoc committee on election observation, AZERTAC reported. Head of the PACE delegation Jordi Xuclà said that during the visit they held several meetings and assessed the pre-election situation in Azerbaijan.
5Standard & Poor's Ratings Services lowered its long-term corporate ratings on Kazakhstan's national railroad company, Kazakhstan Temir Zholy (KTZ), and its core subsidiary, freight-wagon owner JSC Kaztemirtrans (KTT), to 'BB+' from 'BBB-'. The outlook is negative, Standard & Poor's said. At the same time, Standard & Poor's lowered our rating on KTZ's senior unsecured bonds, including those issued by its financing subsidiary, Kazakhstan Temir Zholy Finance B.V., to 'BB+' from 'BBB-'. "The downgrade primarily reflects our expectation that KTZ's adjusted debt to EBITDA will increase to more than 5x by year-end 2015 and will not improve to a level we consider commensurate with a higher rating in 2016," the statement said.
6President of Turkmenistan Gurbanguly Berdimuhammadov will be on a working visit in New York Sept. 24-27 to take part in the 70th session of the UN General Assembly. A summit on sustainable development objectives for the period after 2015 will be held in New York as part of the jubilee session of the UN General Assembly. It is expected that the Turkmen leader will announce initiatives of the country aimed at optimizing the fruitful international cooperation and ensuring peace, security and progress.
7Kazakhstan's Oil Dependence Jeopardizes Domestic Stability. On August 20, the National Bank of Kazakhstan (NBK) came forward with a surprise announcement. The central bank's chairman, Kairat Kelimbetov, made official the immediate shift to a floating exchange rate of the tenge, the national currency. Jamestown
8What's Next For Iran? 5 Possible Futures, From Disaster To Hope. "Is the Iranian nuclear deal just a nuclear deal? Is it something bigger that will transform Iran and the broader Middle East? Or is it a slow-motion nightmare? Nobody can know today, of course — and yet it's important to game out the possibilities. What you think of this deal, with terms lasting a decade or more, depends heavily on what scenarios you think are most likely in the future" Steve Inskeep NPR
9Azerbaijan forecasts oil price for next four years at $50, APA reports quoting 2016 state budget package of Azerbaijan. According to the document, the base price of oil in 2016-2019 will make $50. Taking into account the forecasts of international financial organizations and instability in oil price, the sale price of crude oil in the state and consolidated budgets makes $50 a barrel.
10Developing relations between Azerbaijan and Indonesia was mulled as Azerbaijan`s Minister of Energy Natig Aliyev has met director general of oil and gas at the Energy and Mineral Resources Ministry Gusti Nyoman Wiratmaja. Aliyev stressed the role of such meetings in deepening cooperation. Speaking about the historical importance of "Contract of the Century" signed in 1994, the minister said cooperation for Azerbaijan which has great experience in oil refining field with Indonesia in energy sphere had wide opportunities. The meeting also focused on discussion of successful relations between State Oil Company of Azerbaijan and Indonesian state-owned oil and natural gas Corporation Pertamina.
Philippines Growth to Remain Strong Despite Global Uncertainty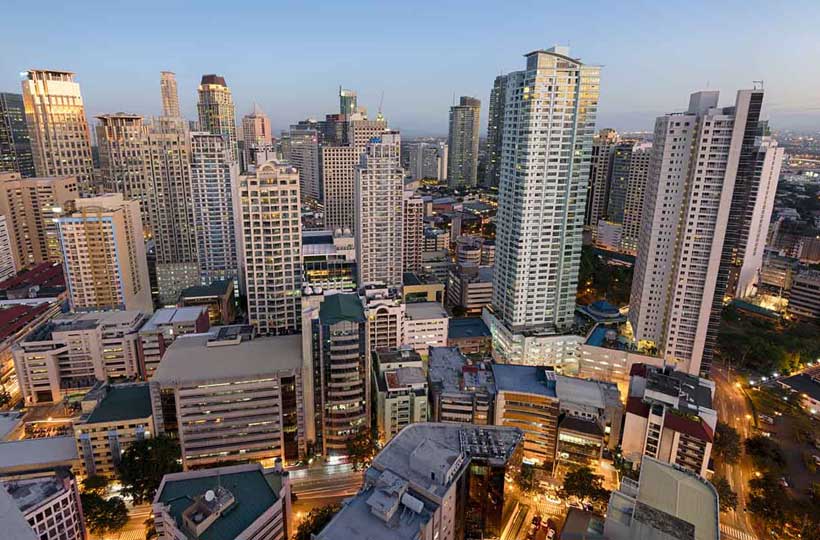 The World Bank maintains its 6.7 percent growth forecast for 2018 and 2019 despite rising global uncertainty. Considering recent economic data, the composition of expected growth was revised as compared to the April edition of the World Bank Philippines Economic Update.
Given recent fiscal trends, government consumption growth was revised upwards, while private consumption growth is expected to expand at 5.9 percent in 2018 and 6.2 percent in 2019.
Investment growth was slightly upgraded due to higher public capital outlays, including increased infrastructure spending. Overall, it is anticipated that real GDP growth will increase towards the end of 2018 and into the first half of 2019 with higher election-related public spending.
"The government's ability to carry out its investment spending agenda will determine if the Philippines can achieve its growth target of 6.5-7.5 percent over the medium term," said Birgit Hansl, World Bank Lead Economist for the Philippines. "In addition, higher private investment levels will be critical to sustain the economy's growth momentum as capacity constraints become more binding."
Exports, a key driver of growth for the Philippines economy, are projected to moderate in the coming years as global growth is expected to decelerate.
The World Bank's June 2018 Global Economic Prospects projected a gradual global slowdown over the next two years, predicated on moderately higher commodity prices, strong but gradually moderating global demand, and incremental tightening of global financing conditions. Uncertainty around global growth conditions has risen, with the possibility of trade and other policy shocks emerging from major economies.
New Programme Aims to Improve Infrastructure Procurement Capacity in Africa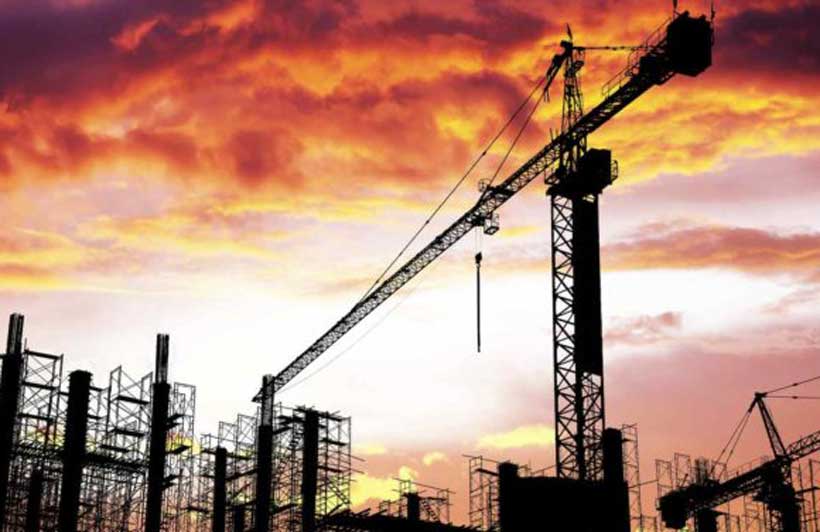 The Africa Infrastructure Fellowship Programme (AIFP) was today announced by Jean-Baptiste Lemoyne, Minister of State attached to France's Minister for Europe and Foreign Affairs.
The World Economic Forum, the Global Infrastructure Hub and the private investment firm Meridiam have partnered to create the Africa Infrastructure Fellowship Programme (AIFP), an initiative to help African governments strengthen internal procurement capability by training and retaining key officials in procurement agencies, with the aim of attracting greater private-sector investment to Africa.
The components of the programme will be tailored to the needs of each country but, at its core, the AIFP will be made up of the following elements:
Three-day introduction to infrastructure procurement and networking with peers (provided by GI Hub)
Tutoring and examination through the Multilateral Development Banks' Private Public Partnerships certification course
Two-week intensive course in infrastructure procurement (provided by selected universities)
Two-month placement in a private-sector company's infrastructure team
Ongoing support for 12 months following the programme, including twice-yearly AIFP-related events hosted by the GI Hub
"It is important to emphasize that this project is in line with the mission of the Forum, to improve the state of the world. It is necessary to highlight the importance of jointly solving the challenges that surround the development of infrastructure at the global level," said Denise Burnet, Head of Event Management and Member of the Executive Committee at the World Economic Forum.
Chris Heathcote, Chief Executive Officer of the Global Infrastructure Hub, said that, despite ongoing efforts, attracting private-sector investment into Africa remains a major challenge, and is a barrier to achieving the UN Sustainable Development Goals.
"In order to meet the UN SDGs and the demands of accelerating economic and population growth in the African continent, we forecast that these countries will need to spend $7.6 trillion to 2040. Our analysis forecasts that the continent will invest $4.3 trillion based on current trends, exposing an investment gap of $3.3 trillion, or 43%. Investors will only invest in countries where market conditions are favourable, and it's our goal through this initiative to assist in creating an environment that is conducive to private-sector investment in infrastructure," said Heathcote.
Thierry Déau, Chief Executive Officer of Meridiam, added: "As long-term investors, we are convinced that key success factors to projects rely on excellent synergies between the private and public sector. We chose to accompany the AIFP initiative, convinced that this agile organization based on strong commitments of stakeholders is the perfect tool to accelerate the deployment of sustainable infrastructure in Africa."
Africa has the highest population growth globally, and a number of its countries rank highly in terms of economic growth; and yet these countries also have the lowest growth in infrastructure stock.
The AIFP will be a six-month capability-building programme that will give participants a robust understanding of procurement, governance and the role of the private sector in infrastructure projects. The programme will provide participants with a mix of theoretical and practical training, opportunities to work within major private-sector companies, and lead to the establishment of a strong network of infrastructure practitioners across Africa.
How ICT is transforming and making our societies more resilient
Together with the International Telecommunication Union (ITU) and other partners, the United Nations Industrial Development Organization (UNIDO) has organized a side event at the UN High-level Political Forum on Sustainable Development (HLPF) to explore how information and communication technology (ICT) is transforming and making our societies more resilient.
The HLPF, which runs through to 18 July, brings together more than a thousand government, business and civil society leaders. The Forum, which meets annually under the auspices of ECOSOC, is a platform for the exchange of experiences in the implementation of the Sustainable Development Goals (SDGs), identifying gaps and lessons learned.
A selected multi-stakeholder panel at the side event, "ICT enabling the transformation towards sustainable and resilient societies", included government, business and the UN. Participants discussed how digital technologies are improving productivity and competitiveness, pointing out that recent studies confirm that digitalization has immense potential that could deliver around $100 trillion in value to business and society over the next decade. It was also noted that digital solutions have the potential to enhance resource optimization and efficiency in water and energy consumption.
Providing a UN perspective, UNIDO's Takeshi Nagasawa said, "The sustainable energy transition and Industry 4.0 share important characteristics that can be interconnected to pursue a sustainable energy transition. Such integrated approaches could be guided by the SDGs, which provide important target setting for energy, climate change and industry," adding that UNIDO has "the capability and relevant portfolio to foster Industry 4.0 across all stages of industrial development."