The financialization of the art world and the cannibalization of creativity
Kovach Imre* and Murray Hunter
For most people, the art world is an area of sophistication, finesse, and creativity, which takes a high moral ground in today's society. It s acknowledged that art is one of the highest social achievements of people within society, placing the discipline of art on a cultural plane that is viewed as being pure and uncorrupted.
Art is therefore seen as one of the most highly valued artifacts of society, sitting magnificently in art galleries, museums, and collections around the world, which are unquestionably considered to be one of the pinnacles of human prowess.
Maybe this was true in the past, but the authors believe that this has all changed because art today is considered a valid asset class, just as real estate, stocks, bonds, and precious metals are. The leading auction houses and art galleries of the world have commoditized the art market. Institutions which traditionally had nothing to do with art, like banks and transnational corporations have set up art funds purely for investment purposes.
The art world has attracted a number of business opportunists who have set up funds to dabble in art trading. These dealers have very little appreciation of art as art and see it only as a means to make profits. Thus the art market is adopting the characteristics of any other tradable commodity market. The trading of art around the world today is in excess of USD66 Billion, and growing exponentially, as more and more institutions are becoming involved.
As stock markets are losing their values during 2015, the prices of art are rising rapidly.
Contemporary art today is seen by many as one of the best means of wealth preservation.
Ultra-wealthy collectors can't get enough new art and are putting pressure of galleries to produce more art of the right names, which are like brands in this market. For the right kind of art, this means that post WWII and contemporary art has multiplier effects which has never been so high. Collectors are going into a frenzy over these rapid rises in values, driving the market even higher.
It is undeniable that the contemporary art market is on a high. Some say this is a bubble, while others say that it is not, as the ultra-rich are sheltered from the ups and downs of national markets and economies.
The best contemporary artists like Damien Hirst and Jeff Koons, who are two of the highest priced, are owners and directors of 'art factories'. The typical creation of an artist within these art factories is usually done without the artist ever touching the art piece. The artist develops the concepts and represents it to his team of technologists, assistants, and art manufacturing experts. Most often a computer model is pre-made of the planned piece. The concept for many pieces are represented not by sketches or drawings by the artists, but by an object he selects from a store or any other place he finds them. Jeff Koons for example, likes to find souvenir items from gift and toy shops and style these pieces into extravagant art pieces using the latest technology. Thus the tiny toy becomes a 2.5 metre shinny stainless steel object which can be sold for tens of millions of dollars.
Such art factories are extremely reliable in their production and can consistently turn out art products which are branded by the name of the artist. Therefore art galleries and collectors vie for such pieces even though their prices are astronomical.
Today even lesser known artists maintain factory style production for their galleries and collectors. Their pieces are even booked in advance in massive quantities.
There is an even newer trend that tries to exploit the expected multiplier with the works of very young artists. These young artists are drawn into full scale professional art production by galleries, right after they complete their MFA, possibly even before their first solo exhibition. These artists are thereby coached by the galleries, who very actively participate with the artist's work in developing concepts, and arranging manufacturing, etc. The desired end can be reached with continuing rising prices and increasing profits for the galleries; a cycle of profit making.
Collectors happily buy in, possibility in the first and second rounds, expecting double triple or quadruple multipliers in subsequent sales of the pieces, which no other commodity market can generate.
In addition, the art of such emerging artists is often bought in bulk. One hundred, two hundred or even three hundred pieces at a time, with the hope of massive profits on the successful 'branding' of these young artists.
In such climate of art production, art is created as a commodity, where the production is completely finance driven for the sole purpose of creating profit.
Art is no longer bought for appreciation but rather bought for resale.
The definition of good art is that it is saleable and the definition of a good artist is that he/she is marketable. In the finance art world today, those artists are considered the best.
This of course completely distorts the valuation of art and takes away the whole purpose of the creation of art, replacing it with financial aspirations.
Today's art is finance driven. The creation of artistic style equals the creation of a brand, i.e., brand Andy Warhol. Such finance driven art over the last few decades has shown truly incredible growth with a new asset class that produces more profit than any other known asset class today.
However this new financial high has created a morel abyss. The new buyers of contemporary art who come from the business world are based in completely different skill sets to the art world. So consequently, they have brought with them completely new techniques of management and money making to the art world, used in other fields like real estate, and commodity trading, etc.
These practices in many cases are not on the 'up and up'. They can be construed as being incompatible with cultural activities.
These unscrupulous methods used like bullying or coercing artists into one-sided contracts, using legal and other administrative devices which the artist cannot cope with, or out-right cheating of artists, are not in the interests of young artists. Some very ugly cases are coming to light about how the so called collectors are treating the artists.
The old time appreciation and respect that existed between collectors and artists is a thing of the past.
Many of the new comers to the art market are there only for the money and not the appreciation of art. These go getters think that it OK to do anything and everything in their power to get the booty. This causes unnecessary hardship on the creative artists who are coerced and pressured into very disadvantaged contracts, or are cheated out of the possession of their own artwork, and/or its copyright, the collateral products, multiples of their artwork, and don't receive any financial rewards.
Today a number of cases are coming into light, showing the dark-side of the financialized art world.
However, there is an effect with influences the core of our culture and the immune system of our society. Artists as a rule ever since they emerged from the shamans and healers of the old age have always been investigating the nature of the world, been the seekers of truth, and the philosophers of life. As such they often represented the highest form of intellect and culture in society like the famous Sufi poet Rumi, who was also a religious leader.
Artists always attempted to go beyond the bounds of normal art to unbound the secrets of the world, depict the true meaning of life, and ponder on the true purpose of existence. Many Chinese calligraphers were Daoist sages who practiced meditation, yoga, and perfected the art of living a long and virile life, including lifestyle as a whole, gastronomy, and even sexual practices.
In Europe, Durer, Leonardo, Michaelangelo, Parmigiano, and many others were involved in alchemy, mysticism, scientific research, and medicine. In general we can say, they had open creative minds which very few people had in their respective societies at the time. Even though they received payments for their art, their art was not a financial commodity.
The Turkish calligraphers were not just artists, but wise-men, who were often teachers and advisors to the Sultans, and we know of several Sultans, like Sultan Abdulmecid who were excellent calligraphers. In China, calligraphy was considered the highest art and the core of wisdom. Calligraphers were often teachers of Chinese Emperors, who respected calligraphers, often asked for their wisdom and advice, and many of them like Emperor Huizong of the Song Dynasty, were excellent calligraphers and painters in their own right. The emperors of the Toba Turk Wei Dynasty in China customarily had to have a profession which was usually that of the sculptor. The greatest Zen teachers of Japan communicated the unspeakable through their calligraphy to their disciples. Their calligraphies and painting like that of Hakuin are among the most highly valued treasures of Japanese culture.
The same cannot be said of an MFA graduate who is coached and instructed by a gallery for the sole purpose of making saleable art for a profit. It is significant that many of the new galleries led by ex-curators are becoming integrally involved in creating artwork which is way beyond the role of a gallery. They give curatorial guidance to the artists which in many cases gives the upper hand to the curators, where the artist becomes a mere executor of the curator's concepts.
It is telling that artists themselves cannot apply to the Venice Biennale, where only curators who bring their artists can.
The curators know art and artists, and also know the buyers. Hence they are the key figures, the active agents of the financialization of art.
What does this all mean?
Putting it simply, the financialization of the last segment of society that had the potential to produce creative free thinkers, who are not directed by profit making financial intentions, is being wiped out in front of eyes.
Why does this matter?
This matters because only free thinking people can be the 'compass' of society. Artists through the ages have always made comments upon the ideas, aspirations, and events going on around them. This is being lost where the last bastion of intellectual freedom will have been commercialized by the ultra wealthy and sectional institutions within our society. The creative people who have the potential of free thinking is now controlled by financial interests, as soon as they have any professional success.
What will this lead us to?
We are all going to be passengers on a boat with perfect technologies, perfect crews, and perfect stewardship leading us. However in this perfect world there will be nobody who can question the bearing and direction that the boat will travel.
(*)Kovach Imre is an independent spiritual teacher, thinker, calligrapher, painter, and sculptor.
A Season of Classic Films: European classics screened at cultural heritage venues across Europe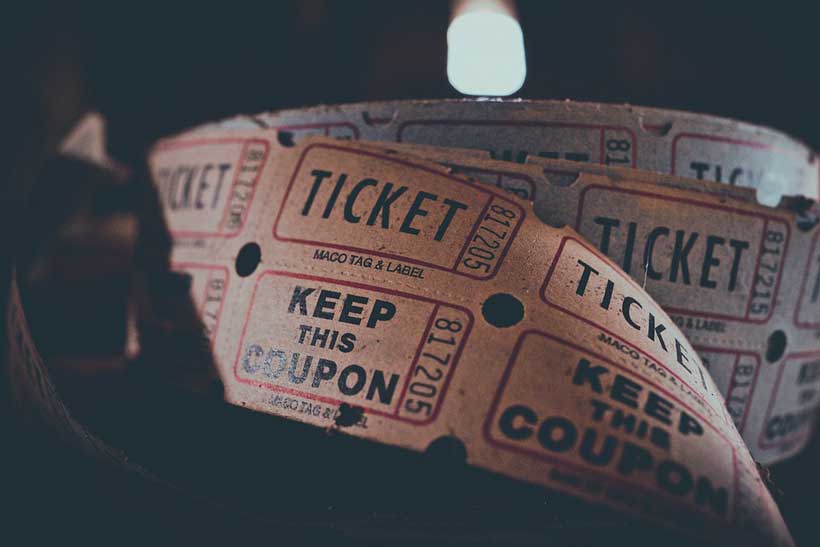 This summer, European film classics will be screened in some of Europe's most iconic cultural heritage venues. From tomorrow until the end of September, classic films from across the EU will be screened free of charge in a wide variety of venues in 13 EU countries – from small towns to capital cities – highlighting Europe's rich and diverse cultural heritage. As part of the wider restoration and digitisation of heritage films, the event series "A Season of Classic Films" is supported by Creative Europe MEDIA programme.
Commissioner Tibor Navracsics, in charge of Education, Culture, Youth and Sport, said: "European cultural heritage, including our great film classics, should be accessible to everyone. I am pleased to see that the Season of Classic Films makes it possible for everyone interested to be part of an experience shared across Europe, even when attending a local event."
Commissioner Mariya Gabriel, in charge of Digital Economy and Society, added: "Cinema is an essential part of our rich and diverse European culture and is contributing to reinforce bonds between people feeling the same passion and emotion for films. Digital transformation has a decisive potential to strengthen the positive effects of culture, both economically and socially. This is the challenge of our strategy Digital4Culture, to take advantage of this successful connection between digital technologies and culture."
The classic films season starts tomorrow at the Bologna Film Festival with a presentation of some of the restored films shot using Gaumont's Chronochrome colour system, one of the earliest colour filming techniques. Among the classic films to be screened throughout the season are some of the best-known titles in world cinema, including Fritz Lang's "Metropolis" (1927), Francois Truffaut's "The 400 blows" (1959), and "Cinema Paradiso" (1988) by Giuseppe Tornatore. The iconic venues hosting the screenings include Aristotelous Square in Thessaloniki, Greece, Kilkenny Castle in Ireland, and the Piazza Maggiore in Bologna, Italy. The full programme of the season is available here.
Background
Since 1991, the European Commission has been supporting Europe's audiovisual sector, contributing to is competitiveness and to cultural diversity in Europe, through the MEDIA Programme. One of its most substantial actions is providing financial support to the distribution of European films outside their country of production. Every year, on average over 400 films are made available to audiences in another European country with MEDIA's help. In May 2018, the Commission proposed to increase the budget of the programme by almost 30% for the next EU long-term budget for 2021-2027.
Within this project, Creative Europe MEDIA will also fund the restoration and digitisation of heritage films in order to ensure that the European culture is passed down to future generations. The event series for this summer was planned as part of the 2018 European Year of Cultural Heritage and reinforced by the Digital4Culture strategy.
"A Season of Classic Films" follows a first initiative, the "European Cinema Night"', which programmed 50 free screenings of 20 MEDIA-supported films from 3 to 7 December 2018 across the EU and reached almost 7,200 people. The classic films season is expected to attract 15,000 Europeans to the free screenings.
The Sounds of the Islands: Junkanoo Cultural Festival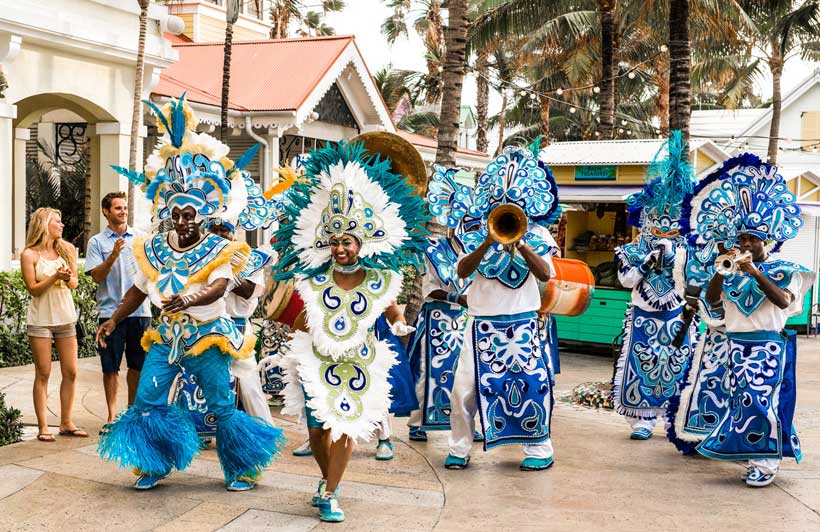 It starts with a deep drumbeat, a baritone sensation that vibrates within your chest. An instant tingle of rhythm journeys up your spine in anticipation of the cadence to come. What follows is nothing short of remarkable; a symphony of unconventional sounds blend together to create the most infectious melodies. This is Junkanoo: a long-standing semi-annual Bahamian tradition birthed from the islands' early ancestors. Whistles, cowbells and even conch shells are used in this charismatic exhibition of island culture that is now revered around the world.
History of the Tradition

The earliest rumoured origin stories for the bi-annual festival stems from an African Chief by the name of John Canoe. After being kidnapped and enslaved in the West Indies, John Canoe appealed for the right of his people to partake in their celebratory traditions. The most notable time for the festival to be orchestrated is around the Christmas holiday. The most illustrious part of the festival takes place on Boxing Day and New Year's Day at the capital island of New Providence. On these days, what was once regarded as an expression of freedom and cultural identity has now transformed into one of the fiercest national competitions. On-lookers crowd the parade routes, cheering on their favourite groups and chanting competitive mantras from the bleachers. The four most famous Junkanoo groups face off at the parades every year in hopes to win prizes and highly coveted national bragging rights.
How to Experience Junkanoo Year Round

Due to the increased popularity of the Bahamian tradition, Junkanoo can now be experienced year-round. The splashy display of costumed dancers and musicians highlight many destination-weddings. Hosts desiring to offer guests an authentic and lively environment can contract a Junkanoo band to create a unique entertainment experience. If you are in attendance at any of the local seasonal festivals, you are sure to close out the day with a Junkanoo rush out. In recent years, a junior edition of the Junkanoo competition has been added to the winter line up of events. The littlest natives of the island adorn painted faces and tiny drums in hand, skipping and twirling to the rhythmic music.
Whether you are a first-time visitor of the islands or one who calls The Bahamas home, once experienced, the rush of Junkanoo will never leave you.
Turning air pollution into art
Artists are known to take inspiration from the world around them. So it's no surprise that some have begun shining light on one of the most pressing environmental issues of our time—air pollution.
According to the World Health Organization, every year around 7 million premature deaths are caused by air pollution, with 9 out of 10 people breathing toxic air. Air pollution is also known to contribute to climate change and so efforts to tackle it can also help address the climate crisis.
The time to act is now, and artists, like so many others are looking at ways to raise awareness about air pollution, find solutions to reduce it and even use it as a resource.
Pollution Pods
Michael Pinsky got inspired by the differences between the various types of air pollution, when he set out to make Pollution Pods. The project consists of five domes, each imitating air in five different areas of the world: Northern Norway, London, New Delhi, Beijing and São Paulo. As you move through the domes you experience varied levels and sources of air pollution.
"I wanted to have very different sensations from one dome to another," Pinsky told UN Environment. "It's not just a question of how strong the pollution is but that they have very different characteristics as well."
For London, Pinsky recreates the smell of diesel. For Beijing, he mixes the smells of industrial fumes, coal or wood-based heating, and transportation emissions. While New Delhi whiffs of burnt plastic and grass, as citizens still burn a lot of their rubbish.
Luckily, the pollution is only in smell and visibility, without the actual harmful gases. But Pinsky says the experience still isn't very pleasant. That's the whole point: air pollution isn't pleasant.
Pinsky hopes Pollution Pods will lead to a more "radical approach" when dealing with air pollution, particularly with transportation. "It's not so easy to apply the same advocacy or philosophy towards different cities in the world," he said. "But in some cases, you could turn the problem around in two years with the right policies."
Smog-free towers
Daan Roosegaarde was motivated by living in Beijing and witnessing the city's strive for economic development and citizen wellbeing, when he created the Smog-free Tower. The "largest smog vacuum cleaner in the world", as Roosegaarde calls it, sucks up polluted air, cleans it and releases it back into the atmosphere.
"I thought to myself, 'I'm not a minister, I cannot give 20 billion euros to green energy today. But I'm an engineer and an artist, I can create a clean-air park, like an oasis.'"
The premise is that the smog-free tower sits in a city park, making the air 20–70 per cent cleaner than the rest of the city. It uses positive ionisation technology, which Roosegaarde says is the only way to clean large volumes of ultra-fine particles while using little energy.
Towers are now found around the world in China, Poland, the Netherlands, and soon, South Korea and Mexico. It's also led to a global campaign, with local partners in each country replicating the towers. Roosegaarde has now introduced the smog-free ring—made of compressed smog particles—and the smog-free bicycle as well.
"This is not utopia. It's a pro-topia where we, step-by-step, try to improve our cities," he said. "The grand goal is to have them not needed anymore, but until then, you do what you can to remain healthy."
Air pollution-based ink
Anirudh Sharma was visiting his family in Mumbai, India, when he began to notice that in the evening his white shirts would gradually turn speckled with something that resembled dirt.
"I realized this was air pollution, or sooty particulate matter, made of black particles released from exhaust of vehicles," Sharma told his alma matter Massachusetts Institute of Technology (MIT) Media Lab. "This is a major health issue."
When he returned to Massachusetts Institute of Technology, Sharma decided to do something about the air pollution back home. So he set up Graviky Labs—a start-up that has developed a technology to attach to diesel exhaust systems to capture particulate matter. The team at Graviky treat the soot to turn it into ink, called Air-Ink, for use by artists around the world.
So far, the start-up has captured 1.6 billion micrograms of particulate matter, or the equivalent of collecting 1.6 trillion litres of outdoor air.
"Less pollution, more art. That's what we're going for," Sharma said.