The financialization of the art world and the cannibalization of creativity
Kovach Imre* and Murray Hunter
For most people, the art world is an area of sophistication, finesse, and creativity, which takes a high moral ground in today's society. It s acknowledged that art is one of the highest social achievements of people within society, placing the discipline of art on a cultural plane that is viewed as being pure and uncorrupted.
Art is therefore seen as one of the most highly valued artifacts of society, sitting magnificently in art galleries, museums, and collections around the world, which are unquestionably considered to be one of the pinnacles of human prowess.
Maybe this was true in the past, but the authors believe that this has all changed because art today is considered a valid asset class, just as real estate, stocks, bonds, and precious metals are. The leading auction houses and art galleries of the world have commoditized the art market. Institutions which traditionally had nothing to do with art, like banks and transnational corporations have set up art funds purely for investment purposes.
The art world has attracted a number of business opportunists who have set up funds to dabble in art trading. These dealers have very little appreciation of art as art and see it only as a means to make profits. Thus the art market is adopting the characteristics of any other tradable commodity market. The trading of art around the world today is in excess of USD66 Billion, and growing exponentially, as more and more institutions are becoming involved.
As stock markets are losing their values during 2015, the prices of art are rising rapidly.
Contemporary art today is seen by many as one of the best means of wealth preservation.
Ultra-wealthy collectors can't get enough new art and are putting pressure of galleries to produce more art of the right names, which are like brands in this market. For the right kind of art, this means that post WWII and contemporary art has multiplier effects which has never been so high. Collectors are going into a frenzy over these rapid rises in values, driving the market even higher.
It is undeniable that the contemporary art market is on a high. Some say this is a bubble, while others say that it is not, as the ultra-rich are sheltered from the ups and downs of national markets and economies.
The best contemporary artists like Damien Hirst and Jeff Koons, who are two of the highest priced, are owners and directors of 'art factories'. The typical creation of an artist within these art factories is usually done without the artist ever touching the art piece. The artist develops the concepts and represents it to his team of technologists, assistants, and art manufacturing experts. Most often a computer model is pre-made of the planned piece. The concept for many pieces are represented not by sketches or drawings by the artists, but by an object he selects from a store or any other place he finds them. Jeff Koons for example, likes to find souvenir items from gift and toy shops and style these pieces into extravagant art pieces using the latest technology. Thus the tiny toy becomes a 2.5 metre shinny stainless steel object which can be sold for tens of millions of dollars.
Such art factories are extremely reliable in their production and can consistently turn out art products which are branded by the name of the artist. Therefore art galleries and collectors vie for such pieces even though their prices are astronomical.
Today even lesser known artists maintain factory style production for their galleries and collectors. Their pieces are even booked in advance in massive quantities.
There is an even newer trend that tries to exploit the expected multiplier with the works of very young artists. These young artists are drawn into full scale professional art production by galleries, right after they complete their MFA, possibly even before their first solo exhibition. These artists are thereby coached by the galleries, who very actively participate with the artist's work in developing concepts, and arranging manufacturing, etc. The desired end can be reached with continuing rising prices and increasing profits for the galleries; a cycle of profit making.
Collectors happily buy in, possibility in the first and second rounds, expecting double triple or quadruple multipliers in subsequent sales of the pieces, which no other commodity market can generate.
In addition, the art of such emerging artists is often bought in bulk. One hundred, two hundred or even three hundred pieces at a time, with the hope of massive profits on the successful 'branding' of these young artists.
In such climate of art production, art is created as a commodity, where the production is completely finance driven for the sole purpose of creating profit.
Art is no longer bought for appreciation but rather bought for resale.
The definition of good art is that it is saleable and the definition of a good artist is that he/she is marketable. In the finance art world today, those artists are considered the best.
This of course completely distorts the valuation of art and takes away the whole purpose of the creation of art, replacing it with financial aspirations.
Today's art is finance driven. The creation of artistic style equals the creation of a brand, i.e., brand Andy Warhol. Such finance driven art over the last few decades has shown truly incredible growth with a new asset class that produces more profit than any other known asset class today.
However this new financial high has created a morel abyss. The new buyers of contemporary art who come from the business world are based in completely different skill sets to the art world. So consequently, they have brought with them completely new techniques of management and money making to the art world, used in other fields like real estate, and commodity trading, etc.
These practices in many cases are not on the 'up and up'. They can be construed as being incompatible with cultural activities.
These unscrupulous methods used like bullying or coercing artists into one-sided contracts, using legal and other administrative devices which the artist cannot cope with, or out-right cheating of artists, are not in the interests of young artists. Some very ugly cases are coming to light about how the so called collectors are treating the artists.
The old time appreciation and respect that existed between collectors and artists is a thing of the past.
Many of the new comers to the art market are there only for the money and not the appreciation of art. These go getters think that it OK to do anything and everything in their power to get the booty. This causes unnecessary hardship on the creative artists who are coerced and pressured into very disadvantaged contracts, or are cheated out of the possession of their own artwork, and/or its copyright, the collateral products, multiples of their artwork, and don't receive any financial rewards.
Today a number of cases are coming into light, showing the dark-side of the financialized art world.
However, there is an effect with influences the core of our culture and the immune system of our society. Artists as a rule ever since they emerged from the shamans and healers of the old age have always been investigating the nature of the world, been the seekers of truth, and the philosophers of life. As such they often represented the highest form of intellect and culture in society like the famous Sufi poet Rumi, who was also a religious leader.
Artists always attempted to go beyond the bounds of normal art to unbound the secrets of the world, depict the true meaning of life, and ponder on the true purpose of existence. Many Chinese calligraphers were Daoist sages who practiced meditation, yoga, and perfected the art of living a long and virile life, including lifestyle as a whole, gastronomy, and even sexual practices.
In Europe, Durer, Leonardo, Michaelangelo, Parmigiano, and many others were involved in alchemy, mysticism, scientific research, and medicine. In general we can say, they had open creative minds which very few people had in their respective societies at the time. Even though they received payments for their art, their art was not a financial commodity.
The Turkish calligraphers were not just artists, but wise-men, who were often teachers and advisors to the Sultans, and we know of several Sultans, like Sultan Abdulmecid who were excellent calligraphers. In China, calligraphy was considered the highest art and the core of wisdom. Calligraphers were often teachers of Chinese Emperors, who respected calligraphers, often asked for their wisdom and advice, and many of them like Emperor Huizong of the Song Dynasty, were excellent calligraphers and painters in their own right. The emperors of the Toba Turk Wei Dynasty in China customarily had to have a profession which was usually that of the sculptor. The greatest Zen teachers of Japan communicated the unspeakable through their calligraphy to their disciples. Their calligraphies and painting like that of Hakuin are among the most highly valued treasures of Japanese culture.
The same cannot be said of an MFA graduate who is coached and instructed by a gallery for the sole purpose of making saleable art for a profit. It is significant that many of the new galleries led by ex-curators are becoming integrally involved in creating artwork which is way beyond the role of a gallery. They give curatorial guidance to the artists which in many cases gives the upper hand to the curators, where the artist becomes a mere executor of the curator's concepts.
It is telling that artists themselves cannot apply to the Venice Biennale, where only curators who bring their artists can.
The curators know art and artists, and also know the buyers. Hence they are the key figures, the active agents of the financialization of art.
What does this all mean?
Putting it simply, the financialization of the last segment of society that had the potential to produce creative free thinkers, who are not directed by profit making financial intentions, is being wiped out in front of eyes.
Why does this matter?
This matters because only free thinking people can be the 'compass' of society. Artists through the ages have always made comments upon the ideas, aspirations, and events going on around them. This is being lost where the last bastion of intellectual freedom will have been commercialized by the ultra wealthy and sectional institutions within our society. The creative people who have the potential of free thinking is now controlled by financial interests, as soon as they have any professional success.
What will this lead us to?
We are all going to be passengers on a boat with perfect technologies, perfect crews, and perfect stewardship leading us. However in this perfect world there will be nobody who can question the bearing and direction that the boat will travel.
(*)Kovach Imre is an independent spiritual teacher, thinker, calligrapher, painter, and sculptor.
The Art of Architecture and Garden Design
Exploring Hangzhou is like walking through a Chinese watercolour painting, enchantingly brought to life. The capital of China during the Southern Song Dynasty (1127-1279), Hangzhou's willow-fringed West Lake and mist-laced tea mountains dotted with ancient pagodas have enthralled generations of emperors, poets, artists and philosophers.
Sitting right on the banks of Hangzhou's famed West Lake – a UNESCO World Heritage site – Four Seasons Hotel Hangzhou at West Lake is a charming microcosm of Hangzhou's resplendent history, enriched with 21st century luxury and genuine hospitality.
Guests at Four Seasons Hotel Hangzhou at West Lake will find themselves in their own exclusive Chinese retreat fit for an emperor and empress. The entire resort is inspired by classic architecture from southeast China, giving guests an awe-inspiring insight into the privileged lifestyles of Hangzhou's ancient literati.
Southeast China architecture style whitewashed buildings topped with dramatic grey-tiled, wing-tipped roofs can be seen throughout Hangzhou. The masterfully crafted rooflines are also a signature feature of Four Seasons Hotel Hangzhou at West Lake, where they appear both flamboyant and calmingly aen like. They are equally delightful when viewed from within – cast your eyes up to the soaring ceilings to appreciate the timeless beauty of the exposed interlocking dark-wood beams that have been hand-crafted according to traditional techniques.
The layout of the Hotel follows traditional Chinese courtyard design and feng shui philosophy, where symmetry is key. Guests enter into a grand central pavilion overlooking the lakefront infinity pool and gardens. Residential wings extend on either side leading to the guest rooms, restaurants and wellness facilities, intermingled with gardens, rockeries, streams and waterfalls to create a restorative sense of intimacy with nature. Many rooms open out to their own terrace conservatory with views of the lake, gardens and forest glades.
The pinnacle of the resort design is its landscaped grounds edging West Lake. As Hangzhou's most famous attraction, it's a rare privilege to be able to enjoy your own private slice of the legendary lake. The stunning water gardens embrace the central outdoor infinity pool and lawns leading directly to the lake shore and jetty.
Linking indoors and outdoors is the Hotel's signature serpentine covered walkway through lush glades planted with willow, pine, maple and bamboo. It took Chinese artisans to carve the intricate lattice beams and hand-paint the colourful traditional designs on the interior roof of the walkway. Wandering along the corridor feels like a portal to an age of indulgence, where guests connect with natural and simple pleasures in this unforgettable part of China.
Leaders Will Address the Cultural Dimensions of "Globalization 4.0" in Davos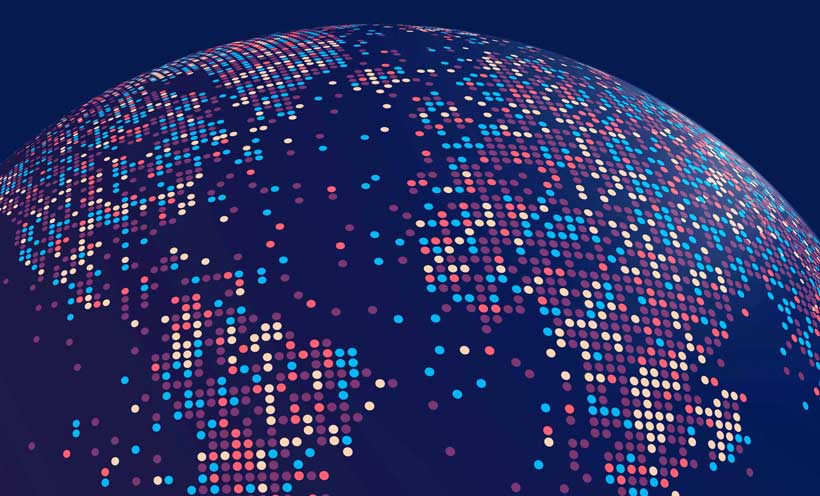 The World Economic Forum announced today that several cultural leaders will participate in its Annual Meeting 2019 in Davos-Klosters. These cultural leaders will join their peers from business, government, the media and civil society to advance dialogue on how inclusivity and sustainability can be the pillars of change under the meeting's theme, Globalization 4.0: Shaping a Global Architecture in the Age of the Fourth Industrial Revolution.
Cultural leaders will include the 2019 Crystal Award recipients conductor Marin Alsop (USA), film director Haifaa Al-Mansour (Saudi Arabia), and broadcaster and naturalist Sir David Attenborough (UK). Others include the "world's best teacher" Andria Zafirakou (UK), VR filmmaker Milica Zec (USA), photographer Rena Effendi (Turkey), robotics artist Madeline Gannon (USA), and the 2018 winner of the Young Wildlife Photographer of the Year award, 16-year-old Skye Meaker (South Africa).
"All the major intractable issues we face, from inequality to climate change, have important cultural dimensions. Our goal is to help identify roadblocks, shift perceptions, and inspire change," said Nico Daswani, Head of Arts and Culture at the World Economic Forum.
Arts and Culture will be integrated across disciplines and in joint efforts with several partners to advance change in the following areas:
A focus on disability inclusion for the one billion people in the world living with a disability. The main exhibition at the Annual Meeting, ACCESS+ABILITY, developed in collaboration with Cooper Hewitt, Smithsonian Design Museum, will present 20 ingenious, recent designs made with and by people with disabilities. Items include an eye-tracking device for hands-free communication, adaptive clothing and a Braille smartwatch. The items demonstrate that designing for inclusion spurs innovation and benefits everyone. Several related sessions including interactive workshops, the "Business Case for Disability Inclusion" panel, the Sensory Dinner in the Dark experience every evening, by Sight of Emotion and led by visually-impaired guides, and the insights of several people with disabilities, will contribute to providing leaders with tools for making businesses, schools and cities more accessible. #WEFaccessible #valuable
At a time of catastrophic destruction of our natural habitat, biodiversity will also be on the agenda with activities that include the groundbreaking Tree VR, an award-winning multi-sensory experience that simulates becoming a tree; the Wildlife Photographer of the Year Award exhibition from the Natural History Museum, London, showcasing some of the world's best nature photography through immersive projection-mapping; and the private, world-premiere screening of segments of Our Planet, a new series from Netflix in collaboration with the World Wide Fund for Nature (WWF) and Silverback Films, which will be presented and narrated live on stage by Sir David Attenborough (22 January). Several panels will also promote the #newdealfornature for leaders to set and agree on new environmental targets for 2021.
A focus on youth, diversity and freedom of expression, including the Opening Concert (21 January) led by Crystal Awardee Marin Alsop conducting the Taki Concordia Orchestra, in association with Southbank Centre and the Royal Academy of Music, London. Featured will be special guest Clara Shen, a 13-year-old winner of the 2018 Junior Menuhin Competition, and a world-premiere composition by Anna Clyne. The concert is supported by Intesa Sanpaolo. The Closing Concert (25 January) will feature a quartet from the Sphinx Virtuosi, that includes some of the best young African-American and Latino soloists in the USA, performing to awe-inspiring imagery from National Geographic of the Earth from Space. The concert is supported by Robert Smith, Founder, Chairman and Chief Executive Officer of Vista Equity Partners, and Board Chairman, Carnegie Hall. The meeting will also feature the exhibition "Cartooning for Peace – Davos Edition" in collaboration with editorial cartoonist Patrick Chappatte. It presents the work of cartoonists from around the world, who have taken on cultural taboos and thorny issues through art and humour. Finding Hope, a monumental site-specific surrealist mural inside the Congress Centre by Iranian artist Mehdi Ghadyanloo will offer an evocative reminder of our need to eschew simplistic narratives and engage with the myriad complexities of our global society.
Plovdiv and Matera: 2019 European Capitals of Culture
As of 1 January 2019, Plovdiv (Bulgaria) and Matera (Italy) will hold the title of European Capital of Culture for one year.
European Commissioner for Education, Culture, Youth and Sport, Tibor Navracsics, said: "The programmes for Plovdiv and Matera show how these cities envisage both their own future and that of Europe, whilst celebrating their extraordinary centuries-old heritage. The European Capital of Culture initiative brings people together and highlights the role of culture in building a European identity. Both cities will help ensure a long-term impact of last year's successful European Year of Cultural Heritage, which has demonstrated how culture can transform our cities and regions for the better. I wish Plovdiv and Matera every success in the coming year."
Plovdiv is the first ever Bulgarian city to be chosen as European Capital of Culture. With a full programme under the motto "Together", 2019 will bring new opportunities to the region and international visibility for the city. More than 300 projects have been organised in Plovdiv, as well as the South Central Region of Bulgaria, and the cities of Varna, Sofia and Veliko Tarnovo, including festivals and community-based projects, structured around themes linked to the characteristic features of Plovdiv, its history, cultural heritage, as well as the challenges facing the city. From discovering the Cyrillic alphabet through various exhibitions, to joint theatre productions with the Western Balkans and the Roma and Turkish communities, visitors will have an array of activities to participate in. The opening celebrations will take place from 11 – 13 January, with a series of indoor and outdoor events, including a music, light and dance performance on the evening of 12 January.  Commissioner for Digital Economy and Society Mariya Gabriel will attend the official opening ceremony on 12 January.
The programme for Matera has been organised under the motto "Open Future", and will have a special focus on social and cultural inclusion and collaborative innovation. Highlights include "Ars Excavandi", a contemporary look at the history and culture of subterranean architecture; "Re-reading Renaissance", a journey through the artistic past of Basilicata and Apulia; and "Poetry of primes", an exhibition on the central role of mathematics in the work of artists throughout the ages. Matera will also stage the first open-air performance of the opera Cavalleria Rusticana in co-operation with Teatro San Carlo, as well as 27 projects developed with local creative communities and partners from Europe. The opening celebrations will take place on 19 and 20 January and will gather 2,000 musicians from all the villages of the Basilicata region and many other parts of Europe. Commissioner Navracsics will attend the official opening ceremony on 19 January.
Background
Melina Mercouri, the then Greek Minister of Culture, took the initiative to start the European Capital of Culture in 1985. It has since become one of the most high-profile cultural initiatives in Europe. The cities are selected on the basis of a cultural programme that must have a strong European dimension, promote the participation and active involvement of the city's inhabitants and contribute to the long-term development of the city and its surrounding region.
Holding the title of European Capital of Culture is also an excellent opportunity for the cities to change their image, put themselves on the world map, attract more tourists and rethink their development through culture. The title has a long-term impact, not only on culture but also in social and economic terms, both for the city and the region.
In 2018, Valletta in Malta and Leeuwarden in The Netherlands were European Capitals of Culture. Following Plovdiv and Matera in 2019, the future European Capitals of Culture will be Rijeka (Croatia) and Galway (Ireland) in 2020, Timisoara (Romania), Elefsina (Greece) and Novi Sad (Serbia, candidate country) in 2021, Esch (Luxembourg) and Kaunas (Lithuania) in 2022, and Veszprém (recommended) in Hungary in 2023.