Russia Plans to Unite World to Solve Syrian Conflict
Welcome to the Caspian Daily, where you will find the 10 most important things you need to know on Caspian Sea Region. We appreciate ideas, reports, news and interesting articles. Send along to Caspian[at]moderndiplomacy.eu or on Twitter: @DGiannakopoulos
1Russian President Vladimir Putin wants to become the "hero," the main protagonist who saves the day and stops the bloodshed in Syria, Swiss newspaper Le Temps reported.Moscow plans to stop the Syrian Civil War by bringing together and promoting international cooperation. Currently, the Kremlin is said to be actively working on diplomatic front, carrying out "secret" talks and striking deals with several confronting sides, the newspaper said."The idea is to unite the world in a fight against Islamic extremism, and at the same time Vladimir Putin wants to become a hero by becoming the man who solved the Syrian conflict," Le Temps cited Syrian journalist and human rights activist Haytham Manna.The question is — will Russia manage to bring together all the "scattered sons" of the Syrian war, whose disagreements fuel the conflict, make them talk to each other and find the middle ground? –Sputniknews
2Uneasy Obama administration officials said they plan to accept an offer from Russia for direct talks on its military buildup in Syria, while Moscow strongly urged the U.S. and its allies Thursday to engage the Syrian government as a "partner" in the fight against the Islamic State. Seeking answers about the precise reasoning behind Moscow's recent deliveries of materiel and manpower to a base in northern Syria, U.S. officials said they expect the administration to begin a military-to-military dialogue with Russia in the coming days. The Pentagon will take the lead in the discussions, but the exact level, venue and timing have yet to be determined, U.S. officials told The Associated Press on condition of anonymity.
3Why Putin Wants To Tar IS And All Assad's Enemies With The Same Brush. "Both Moscow and Damascus have blamed the West for the rise of IS (and other Islamist groups in Syria), saying that while Washington is quick to say Islamic State is a terror group, it has backed other armed groups against Assad.In February, Putin said the rise of IS was the result of Western "interference" in Syria as well as "double standards" over who it deemed terrorists.Assad repeated this narrative in an interview with Russian media this week."What are IS and the other groups? A Western extremist project," the Syrian leader said" Joanna Paraszczuk –RFE/RL
4Azerbaijan will participate in the World Islamic Economic Forum, chairman of the forum Tun Musa Hitam said at a press conference in Baku Sept. 17."Azerbaijan is a leader in the region, so it can become a valuable partner of the forum, moreover, there is well-developed infrastructure that opens up great opportunities for Azerbaijan." Finance, trade and tourism are discussed at the World Islamic Economic Forum. This forum brings together entrepreneurs from Islamic countries."
5The foreign ministry of Turkmenistan hosted a meeting with Ambassador Extraordinary and Plenipotentiary of the Swiss Confederation Pascal Aebischer. Having noted the progress made in the political, economic and trade fields, the two sides exchanged views on a wide range of interstate cooperation. In addition, the sides discussed issues of further strengthening of political dialogue by intensifying ties between the ministries and state agencies of Turkmenistan and the Swiss Confederation, as well as expanding the bilateral legal framework. There are more than 30 companies with Swiss capital in Turkmenistan.
6Russia has decreased tariffs for goods imported from Iran to boost mutual trade, Mehdi Sanaei, Iranian Ambassador to Russia said. Moscow has decreased the customs tariffs from 27 percent to 3-7 percent, Sanaei said, Iran 's official IRNA news agency reported Sept. 17. The ambassador made the remarks in a meeting with Iranian trade delegation, which is in Russia to seek business opportunities.
7Over the past two decades, America's Overseas Private Investment Corporation (OPIC) has invested around $230 million in Azerbaijan in 24 various projects. While Azerbaijan's financial services has been the major sector for investments, OPIC is very interested in tapping into other industries as well, such as high technologies, start-ups, agriculture, renewable energy, real estate and tourism. OPIC is not only mandated to lend capital, but also provide skills, knowledge and technology transfers.
8The total amount of the Kazakh-Chinese projects to be implemented before the end of 2015 will reach $50 billion, according to a statement made by the Director of the Kazakhstan Institute of Strategic Research, Yerlan Karin, at the Kazakhstan-China Expert Forum on September 16. The delivery of goods and cargo from the Kazakh-Chinese border to the Caspian seaport of Aktau has reduced by three days, which allows for increasing the turnover by around 40 percent.
9Russia will spare no effort to break deadlock over the settlement of the Nagorno-Karabakh conflict.The statement came from Russian Foreign Ministry Spokesperson at a briefing yesterday."As you know, Russia is actively involved in the conflict settlement, and it is one of the countries that are in charge of the peace process," said Zakharova.Azerbaijan is a partner of Russia in not only the political field but also the economic and other spheres, the spokesperson said, adding there is high-level political dialogue between the two countries.
10Romania's business circles intend to expand their presence in the promising Turkmen market with favorable investment climate. The remarks were made during the meeting of Turkmenistan's President Gurbanguly Berdimuhammadov with Romania's Foreign Minister Bogdan Aurescu. Among the priority areas of partnership, the sides mentioned the energy, transport and communications sphere taking into account the large-scale projects initiated by Turkmenistan.The two countries agreed to create a joint working group to study the optimal routes of the Black Sea-Caspian Sea corridor by using the ports of Constanta and Turkmenbashi.
China-Eurasia Council condemns aggression of Azerbaijan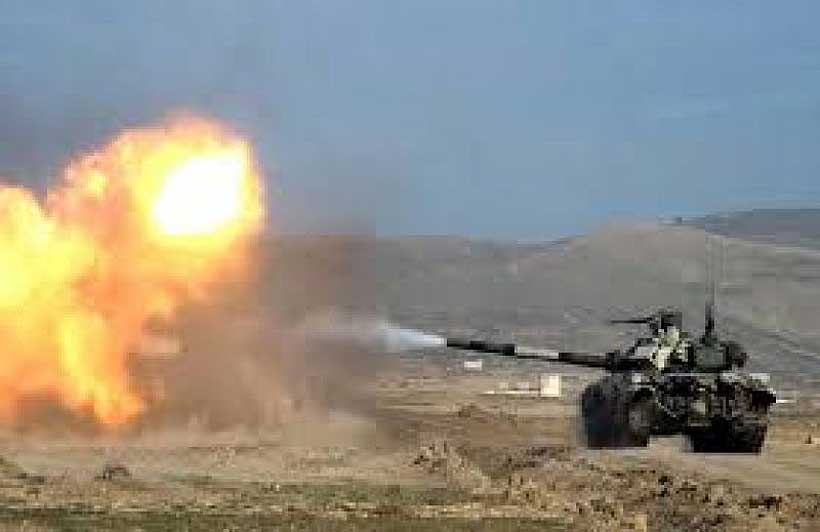 China-Eurasia Council for Political and Strategic Research strongly condemns Azerbaijani aggression which Baku started on July 12, 2020. Azerbaijani Ministry of Defense is a threat for the entire World as it is speaking about its aims to strike Metsamor Nuclear Plant, which is located in Armenia. Baku must understand that this is a crime against humanity, and it is equal to nuclear strike.The destruction of Metsamor Nuclear plant will be a disaster not only for Armenia, but also for Iran, Georgia and Azerbaijan, it will harm World's environment and stand a real problem for several generations of the World. It is worth mentioning, that this time Baku attacked the Northern borders of Armenia, which are sovereign territory of the Republic of Armenia according to International law. Azerbaijan violated the principle of territorial integrity of a sovereign state, which is one of the important pillars of International law.
China-Eurasia Council for Political and Strategic Research condemns Azerbaijan for using force against civilian population of Armenia and calls for peaceful negotiations. Baku must show solidarity and join global ceasefire initiated by the UN secretary general Antonio Guterres and must not try to escalate the situation on the border to deflect public attention from the situation concerning the outbreak of Covid-19 in Azerbaijan. We call official Baku to take care of Azerbaijani people in the hard times of Coronavirus and not send its soldiers to real death. Being multinational Council, for us It's terrible to hear about lossfrom both sides and we express our sincere condolences. Hopefully peace will come to South Caucasus, which is an important crossroad in Eurasian mainland and it can stand a very important link for Belt and Road Initiative, if all problems solved in a peaceful way.
Condemnation Of Armenian Aggression By Friends Of Azerbaijan (FoA)
Friends of Azerbaijan (FoA) strongly condemns the coward act of Armenians aggression in the Tovuz district of Azerbaijan that is a sheer violation of international borders and law. The act is an attempt of Armenia to drive global attention from the peaceful dialogue and negotiation process on Nagorno Karabakh.
In an online meeting of the delegates of the Friends of Azerbaijan (FoA), a joint declaration of condemnation has been issued by the honorable members of Friends of Azerbaijan (FoA).
According to this declaration, Armenian aggression can jeopardize the whole South Caucasus region. The incident on July 12, 2020, is being considered as a direct attack on Azerbaijan and the repercussions of this incident can result in massive catastrophe in the entire region.

The delegates of Friends of Azerbaijan (FoA) stressed the global powers to come forward and take serious action on Armenian intervention by violating the international border of Azerbaijan. The act of Armenia is an open challenge to the sovereignty of Azerbaijan.
Malik Ayub Sumbal founder of Friends of Azerbaijan (FoA) termed that Armenia is losing its legal and moral position on Nagorno Karabakh and there is mounting pressure on Armenia by the international community for the peaceful solution of Nagorno Karabakh according to the UN Resolutions. At this time to get rid of such kind of diplomatic moves, Armenia has launched another major front in Tovuz.
When the whole world is busy against the Covid19 Armenian Prime Minister has chosen a very dangerous path that can take the whole region into war and bloodshed.
Friends of Azerbijan (FoA) is firmly standing with shoulder by shoulder to the people of Azerbaijan and martyr's families at this hour.
Kyrgyz Republic to Enhance Quality of Education with World Bank Financing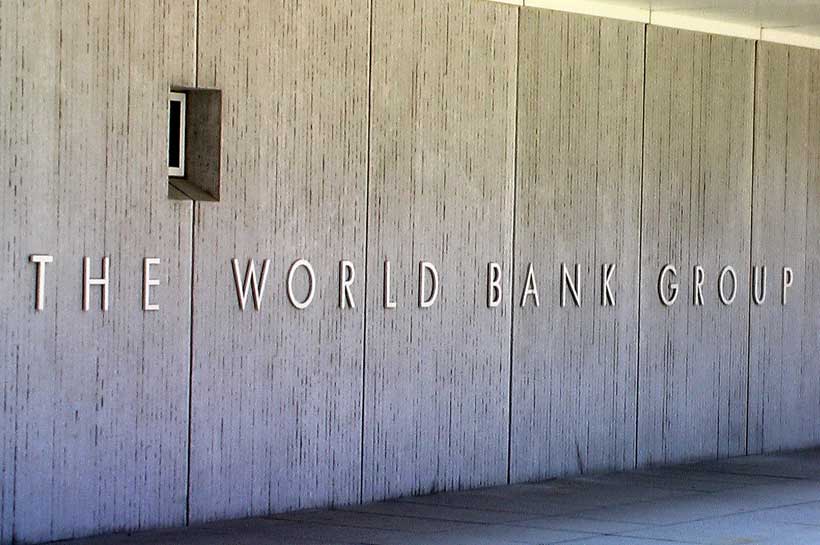 The Kyrgyz Republic will receive World Bank financing for the Learning for the Future Project in the amount of $50 million, on highly concessional terms. $25 million is allocated in the form of a grant, which requires no repayment, while the other $25 million is credit with a 0.75% interest rate, with repayments eased over 38 years, and a six-year grace period.
"The Learning for the Future Project aims to help raise the Kyrgyz Republic's human capital through enhancing school readiness and teacher effectiveness," says Bolormaa Amgaabazar, World Bank Country Manager for the Kyrgyz Republic. "The project puts special emphasis on distance and online learning, increasing digital literacy and building teacher capacity for best teaching-learning practice. Such support will help the country's education system better respond to learning from home during the current school closures and recovery period from the COVID-19 pandemic. In the long run, this approach will help better prepare children for learning and adapting to a fast-changing future economy."
The project has four main areas of support: expanding school readiness for underserved children; increasing effectiveness in teaching practice; enhancing technology-enabled support for learning; and enhancing measurement of learning. In the coming five years, the project will specifically help:
Establish 500 fully equipped community-based kindergartens in rehabilitated premises, thus enabling a successful transition to school for 20,000 children aged 3-5 years, in poor communities countrywide;
Build teacher competencies for more effective teaching of reading, mathematics and sciences in primary and secondary schools, through training in effective pedagogy and assessment, provision of digital learning content, resources and materials in 1,200 schools (53 percent of the total number of schools in the country);
Provide digital literacy training for 36,000 teachers to enhance their capacities to use digital technologies for professional development and effective teaching;
Equip 1,200 schools with an IT platform to support technology-enabled teaching and learning. The Republican Institute of In-Service Teacher Training will assist in developing digital content for teaching and learning;
Introduce a new criteria-based assessment instrument and methodology, develop and introduce standardized tests aligned with new learning standards, conduct the National Learning Assessment in 2023 for grades 4 and 8, and participate in the Program for International Student Assessment (PISA) 2024.
The project will be implemented by the Ministry of Education and Science of the Kyrgyz Republic during 2020-2025, using its existing institutional structures and in compliance with relevant World Bank procedures and standards.
The project supports the World Bank's 2019-2022 Country Partnership Framework for the Kyrgyz Republic and is closely aligned with the National Education Sector Strategy-2040 of the Ministry of Education and Science, which is now under development. The project was approved by the World Bank's Board of Executive Directors on March 31, 2020 and was ratified by the Parliament of the Kyrgyz Republic on June 11, 2020.