Russia, China closing military tech gap with U.S.
Welcome to the Caspian Daily, where you will find the 10 most important things you need to know on Caspian Sea Region. We appreciate ideas, reports, news and interesting articles. Send along to Caspian[at]moderndiplomacy.eu or on Twitter: @DGiannakopoulos
1Defense Secretary Ashton Carter on Wednesday warned Russia and China are quickly closing the military technology gap with the U.S. as inconsistent military budgets and slower innovation threaten America's lead in the military world. "Our technology remains the best. At the same time, we can't ignore the overall trend: High-end military technologies long possessed by only the most advanced foes are finding their way into the hands of both non-state and previously much less-capable militaries," Mr. Carter said in a speech at the Air Force Association's annual conference outside of Washington, Defense News reported. Washington Times
2Russia's leading oil company, Lukoil has expressed readiness to sign cooperation documents with Iran , Amir Hossein Zamaninia, the Islamic Republic's deputy oil minister said. The company's president Vagit Alekperov who is in Tehran met with Iran's oil minister, Bijan Namdar Zanganeh to discuss the future mutual cooperation, Zamaninia said. The Russian company expressed readiness to implement enhanced oil recovery (EOR) and improved oil recovery (IOR) techniques in the Iranian fields, Zamaninia added. The oil recovery factor in Iran is very low. Iran is able to extract just 20 percent (157 billion barrels) of its oil reserves on average. The current active fields lose about 8 to 13 percent of production volume.
31st Caspian Media Forum. The forum, which kicked off on September 16, brings together representatives of Azerbaijan, Russia, Iran, Kazakhstan and Turkmenistan. The 5-day forum will discuss prospects for cooperation in various fields, participation at joint informational projects and exchange of information. The Forum will also feature lectures, round tables and discussions. The key sessions of the forum will be held on September 17-18.
4The State Oil Company of Azerbaijan (SOCAR) and Russia's Gazprom company will start implementing swap transactions on Russian gas supply to Azerbaijan soon, SOCAR President Rovnag Abdullayev told reporters Sept.17."Gazprom has an excess of natural gas and therefore we have decided to store these volumes in our gas storage facilities," said Abdullayev."We have held such talks with Iran as well," said SOCAR president. "For our part, we have expanded the capacity of our gas storage facilities and the supply of Russian gas will become a kind of pilot project for testing their capabilities."
5A new study identifies challenges and opportunities to help Kazakhstan and its regions to diversify its economy and boost its export capabilities. The study, "Diversification of Kazakhstan's economy: a capability-based approach", was produced by the strategy and public policy advisory firm Whiteshield Partners and funded jointly by the government of Kazakhstan and the EBRD's Shareholders' Special Fund. The report recommends that each region's diversification strategy needs to take local circumstances into account. Regions that have already succeeded in developing new capabilities over the past ten years, such as Almaty, now need to focus more on innovation and moving up the value chain in sectors where they have comparative advantages. Regions with less developed capabilities need to broaden the skills and capabilities first, which can be achieved through policies focused on training, improvements in the business environment and better cooperation between regions.
6The member states of the International Atomic Energy Agency (IAEA) have unanimously approved Turkmenistan's accession to the organization. The decision was made during the 59th meeting of IAEA General Conference.The representatives of IAEA member states praised Turkmenistan's commitment to the principles of non-proliferation of nuclear weapons around the world, in particular in Central Asia and emphasized the country's significant contribution to ensuring peace and security.
7Putin Sees Path to Diplomacy Through Syria. "The Obama administration has been "trying to sit on two chairs," noted Konstantin von Eggert, an independent political analyst. It has been both slamming Russia over Crimea and eastern Ukraine, while saying it seeks to cooperate with Russia on the Iran nuclear deal, the Middle East and other issues. If Mr. Putin manages to forge a coalition on Syria, it would be increasingly difficult for Washington to argue that the Kremlin deserves isolation. There is an inconsistency in the message, Mr. von Eggert noted, and "Putin always exploits those inconsistencies." Neil MacFarquhar and Andrew E. Kramer –The New York Times.
8Kazakhstan Oil and Gas Market Insight and Outlook Report 2015. Complete analysis and forecasts of Kazakhstan upstream, downstream and midstream sectors. The research work provides analysis of key opportunities and associated challenges facing Kazakhstan markets. Yearly production and consumption forecasts of oil, gas, LNG, LPG, gasoline, diesel and fuel oil from 2005 to 2025 are included in the report. Further, primary energy demand, GDP, population and vehicle production details are provided from 2005- 2025. Research and Markets
9EU And Azerbaijan: Breaking Up Or Muddling Through? "Just three months ago, Azerbaijan was playing host to the inaugural European Games. These days, it seems as though Azerbaijani President Ilham Aliyev's administration is prepared to make a break with the European Union" EurasiaNet.
10International Bank of Azerbaijan (IBA) and the European Investment Bank (EIB) signed a loan agreement worth 50 million euros in Luxembourg Sept. 16. The European Investment Bank (EIB) is lending 50 million euros to the International Bank of Azerbaijan (IBA) to finance projects promoted by small and medium-sized enterprises (SMEs) and middle capitalization companies (midcaps) in the country.The EU bank's loan will support projects in the priority areas specified by the EIB external lending mandate, including the development of the local private sector.
China-Eurasia Council condemns aggression of Azerbaijan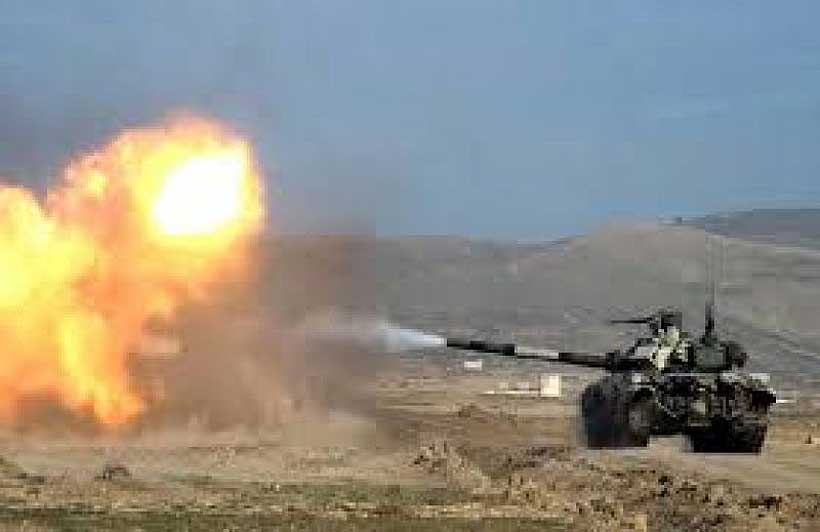 China-Eurasia Council for Political and Strategic Research strongly condemns Azerbaijani aggression which Baku started on July 12, 2020. Azerbaijani Ministry of Defense is a threat for the entire World as it is speaking about its aims to strike Metsamor Nuclear Plant, which is located in Armenia. Baku must understand that this is a crime against humanity, and it is equal to nuclear strike.The destruction of Metsamor Nuclear plant will be a disaster not only for Armenia, but also for Iran, Georgia and Azerbaijan, it will harm World's environment and stand a real problem for several generations of the World. It is worth mentioning, that this time Baku attacked the Northern borders of Armenia, which are sovereign territory of the Republic of Armenia according to International law. Azerbaijan violated the principle of territorial integrity of a sovereign state, which is one of the important pillars of International law.
China-Eurasia Council for Political and Strategic Research condemns Azerbaijan for using force against civilian population of Armenia and calls for peaceful negotiations. Baku must show solidarity and join global ceasefire initiated by the UN secretary general Antonio Guterres and must not try to escalate the situation on the border to deflect public attention from the situation concerning the outbreak of Covid-19 in Azerbaijan. We call official Baku to take care of Azerbaijani people in the hard times of Coronavirus and not send its soldiers to real death. Being multinational Council, for us It's terrible to hear about lossfrom both sides and we express our sincere condolences. Hopefully peace will come to South Caucasus, which is an important crossroad in Eurasian mainland and it can stand a very important link for Belt and Road Initiative, if all problems solved in a peaceful way.
Condemnation Of Armenian Aggression By Friends Of Azerbaijan (FoA)
Friends of Azerbaijan (FoA) strongly condemns the coward act of Armenians aggression in the Tovuz district of Azerbaijan that is a sheer violation of international borders and law. The act is an attempt of Armenia to drive global attention from the peaceful dialogue and negotiation process on Nagorno Karabakh.
In an online meeting of the delegates of the Friends of Azerbaijan (FoA), a joint declaration of condemnation has been issued by the honorable members of Friends of Azerbaijan (FoA).
According to this declaration, Armenian aggression can jeopardize the whole South Caucasus region. The incident on July 12, 2020, is being considered as a direct attack on Azerbaijan and the repercussions of this incident can result in massive catastrophe in the entire region.

The delegates of Friends of Azerbaijan (FoA) stressed the global powers to come forward and take serious action on Armenian intervention by violating the international border of Azerbaijan. The act of Armenia is an open challenge to the sovereignty of Azerbaijan.
Malik Ayub Sumbal founder of Friends of Azerbaijan (FoA) termed that Armenia is losing its legal and moral position on Nagorno Karabakh and there is mounting pressure on Armenia by the international community for the peaceful solution of Nagorno Karabakh according to the UN Resolutions. At this time to get rid of such kind of diplomatic moves, Armenia has launched another major front in Tovuz.
When the whole world is busy against the Covid19 Armenian Prime Minister has chosen a very dangerous path that can take the whole region into war and bloodshed.
Friends of Azerbijan (FoA) is firmly standing with shoulder by shoulder to the people of Azerbaijan and martyr's families at this hour.
Kyrgyz Republic to Enhance Quality of Education with World Bank Financing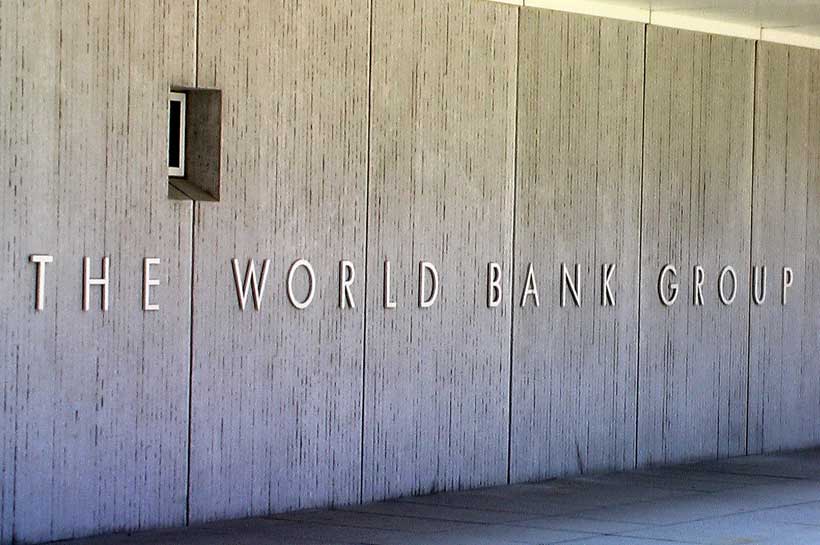 The Kyrgyz Republic will receive World Bank financing for the Learning for the Future Project in the amount of $50 million, on highly concessional terms. $25 million is allocated in the form of a grant, which requires no repayment, while the other $25 million is credit with a 0.75% interest rate, with repayments eased over 38 years, and a six-year grace period.
"The Learning for the Future Project aims to help raise the Kyrgyz Republic's human capital through enhancing school readiness and teacher effectiveness," says Bolormaa Amgaabazar, World Bank Country Manager for the Kyrgyz Republic. "The project puts special emphasis on distance and online learning, increasing digital literacy and building teacher capacity for best teaching-learning practice. Such support will help the country's education system better respond to learning from home during the current school closures and recovery period from the COVID-19 pandemic. In the long run, this approach will help better prepare children for learning and adapting to a fast-changing future economy."
The project has four main areas of support: expanding school readiness for underserved children; increasing effectiveness in teaching practice; enhancing technology-enabled support for learning; and enhancing measurement of learning. In the coming five years, the project will specifically help:
Establish 500 fully equipped community-based kindergartens in rehabilitated premises, thus enabling a successful transition to school for 20,000 children aged 3-5 years, in poor communities countrywide;
Build teacher competencies for more effective teaching of reading, mathematics and sciences in primary and secondary schools, through training in effective pedagogy and assessment, provision of digital learning content, resources and materials in 1,200 schools (53 percent of the total number of schools in the country);
Provide digital literacy training for 36,000 teachers to enhance their capacities to use digital technologies for professional development and effective teaching;
Equip 1,200 schools with an IT platform to support technology-enabled teaching and learning. The Republican Institute of In-Service Teacher Training will assist in developing digital content for teaching and learning;
Introduce a new criteria-based assessment instrument and methodology, develop and introduce standardized tests aligned with new learning standards, conduct the National Learning Assessment in 2023 for grades 4 and 8, and participate in the Program for International Student Assessment (PISA) 2024.
The project will be implemented by the Ministry of Education and Science of the Kyrgyz Republic during 2020-2025, using its existing institutional structures and in compliance with relevant World Bank procedures and standards.
The project supports the World Bank's 2019-2022 Country Partnership Framework for the Kyrgyz Republic and is closely aligned with the National Education Sector Strategy-2040 of the Ministry of Education and Science, which is now under development. The project was approved by the World Bank's Board of Executive Directors on March 31, 2020 and was ratified by the Parliament of the Kyrgyz Republic on June 11, 2020.