Russia, China closing military tech gap with U.S.
Welcome to the Caspian Daily, where you will find the 10 most important things you need to know on Caspian Sea Region. We appreciate ideas, reports, news and interesting articles. Send along to Caspian[at]moderndiplomacy.eu or on Twitter: @DGiannakopoulos
1Defense Secretary Ashton Carter on Wednesday warned Russia and China are quickly closing the military technology gap with the U.S. as inconsistent military budgets and slower innovation threaten America's lead in the military world. "Our technology remains the best. At the same time, we can't ignore the overall trend: High-end military technologies long possessed by only the most advanced foes are finding their way into the hands of both non-state and previously much less-capable militaries," Mr. Carter said in a speech at the Air Force Association's annual conference outside of Washington, Defense News reported. Washington Times
2Russia's leading oil company, Lukoil has expressed readiness to sign cooperation documents with Iran , Amir Hossein Zamaninia, the Islamic Republic's deputy oil minister said. The company's president Vagit Alekperov who is in Tehran met with Iran's oil minister, Bijan Namdar Zanganeh to discuss the future mutual cooperation, Zamaninia said. The Russian company expressed readiness to implement enhanced oil recovery (EOR) and improved oil recovery (IOR) techniques in the Iranian fields, Zamaninia added. The oil recovery factor in Iran is very low. Iran is able to extract just 20 percent (157 billion barrels) of its oil reserves on average. The current active fields lose about 8 to 13 percent of production volume.
31st Caspian Media Forum. The forum, which kicked off on September 16, brings together representatives of Azerbaijan, Russia, Iran, Kazakhstan and Turkmenistan. The 5-day forum will discuss prospects for cooperation in various fields, participation at joint informational projects and exchange of information. The Forum will also feature lectures, round tables and discussions. The key sessions of the forum will be held on September 17-18.
4The State Oil Company of Azerbaijan (SOCAR) and Russia's Gazprom company will start implementing swap transactions on Russian gas supply to Azerbaijan soon, SOCAR President Rovnag Abdullayev told reporters Sept.17."Gazprom has an excess of natural gas and therefore we have decided to store these volumes in our gas storage facilities," said Abdullayev."We have held such talks with Iran as well," said SOCAR president. "For our part, we have expanded the capacity of our gas storage facilities and the supply of Russian gas will become a kind of pilot project for testing their capabilities."
5A new study identifies challenges and opportunities to help Kazakhstan and its regions to diversify its economy and boost its export capabilities. The study, "Diversification of Kazakhstan's economy: a capability-based approach", was produced by the strategy and public policy advisory firm Whiteshield Partners and funded jointly by the government of Kazakhstan and the EBRD's Shareholders' Special Fund. The report recommends that each region's diversification strategy needs to take local circumstances into account. Regions that have already succeeded in developing new capabilities over the past ten years, such as Almaty, now need to focus more on innovation and moving up the value chain in sectors where they have comparative advantages. Regions with less developed capabilities need to broaden the skills and capabilities first, which can be achieved through policies focused on training, improvements in the business environment and better cooperation between regions.
6The member states of the International Atomic Energy Agency (IAEA) have unanimously approved Turkmenistan's accession to the organization. The decision was made during the 59th meeting of IAEA General Conference.The representatives of IAEA member states praised Turkmenistan's commitment to the principles of non-proliferation of nuclear weapons around the world, in particular in Central Asia and emphasized the country's significant contribution to ensuring peace and security.
7Putin Sees Path to Diplomacy Through Syria. "The Obama administration has been "trying to sit on two chairs," noted Konstantin von Eggert, an independent political analyst. It has been both slamming Russia over Crimea and eastern Ukraine, while saying it seeks to cooperate with Russia on the Iran nuclear deal, the Middle East and other issues. If Mr. Putin manages to forge a coalition on Syria, it would be increasingly difficult for Washington to argue that the Kremlin deserves isolation. There is an inconsistency in the message, Mr. von Eggert noted, and "Putin always exploits those inconsistencies." Neil MacFarquhar and Andrew E. Kramer –The New York Times.
8Kazakhstan Oil and Gas Market Insight and Outlook Report 2015. Complete analysis and forecasts of Kazakhstan upstream, downstream and midstream sectors. The research work provides analysis of key opportunities and associated challenges facing Kazakhstan markets. Yearly production and consumption forecasts of oil, gas, LNG, LPG, gasoline, diesel and fuel oil from 2005 to 2025 are included in the report. Further, primary energy demand, GDP, population and vehicle production details are provided from 2005- 2025. Research and Markets
9EU And Azerbaijan: Breaking Up Or Muddling Through? "Just three months ago, Azerbaijan was playing host to the inaugural European Games. These days, it seems as though Azerbaijani President Ilham Aliyev's administration is prepared to make a break with the European Union" EurasiaNet.
10International Bank of Azerbaijan (IBA) and the European Investment Bank (EIB) signed a loan agreement worth 50 million euros in Luxembourg Sept. 16. The European Investment Bank (EIB) is lending 50 million euros to the International Bank of Azerbaijan (IBA) to finance projects promoted by small and medium-sized enterprises (SMEs) and middle capitalization companies (midcaps) in the country.The EU bank's loan will support projects in the priority areas specified by the EIB external lending mandate, including the development of the local private sector.
UNESCO research on AI's implications on human rights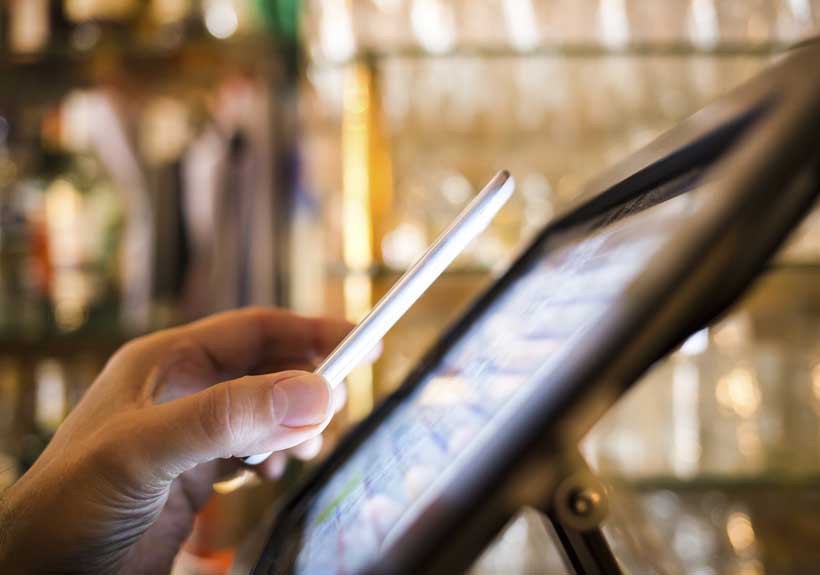 "Artificial Intelligence (AI) is increasingly becoming the veiled decision-maker of our times. AI has profound implications on human rights ranging from freedom of expression, privacy, to right to equality and participation; a human rights based approach must be mainstreamed to guide the development AI through inclusive multi-stakeholder participation," said UNESCO programme specialist Xianhong Hu, when she spoke at the 40th Session of the United Nations Human Rights Council last week.
She was presenting the summary findings of UNESCO's new report Steering AI for Knowledge Societies: A ROAM Perspective, during the panel discussion on Human Rights in the Era of Artificial Intelligence: Exploring the AI development from UNESCO's prism of Internet Universality, this report shows these principles are intended for all interested stakeholders and AI development should align with human Rights, Openness, Accessibility and Multi-stakeholder governance.
This ROAM approach can serve to guide the ensemble of values, norms, policies, regulations, codes and ethics that govern the development and use of AI – a theme that was echoed by a number of delegates in the room.
"The complexity of AI calls for an interdisciplinary, comprehensive, global and multi-stakeholder reflection on the opportunities and challenges that come with such advanced ICTs," stated Abdulaziz Almuzaini, Director of the UNESCO Geneva Liaison Office.
UNESCO's ROAM framework was highly commended by delegates, professionals and academic representatives present during the panel session. "We appreciate our cooperation with UNESCO. AI is transforming our lives, the use of AI in the exploitation of big data is essential. These are all areas we need to protect human rights," said Omar Zniber, Permanent Representative of Morocco. H.E. Zniber elaborated that AI-generated content sometimes boosts "fake news" and blurs the lines for accountability of produced content. Moreover, AI's consequences will be felt strongly the Global South, where the potential for digital divide are stronger.
Further insight was provided by Francois Gave, Deputy Permanent Representative of France, regarding France's position on AI and technology. Stating that AI has been placed on the G7 agenda, he noted that democracy itself could be at stake in the grander scheme of human rights, because some people do not realise that their information is being gathered and retained. At the level of the European Union, many principles surrounding human rights and data privacy exist. However, he held that "now is the time to take things further and work together."
Dr. Eileen Donahoe, Executive Director, Stanford Global Digital Policy Incubator, moderated the session and pointed that the implication of AI for human rights are vast and multilayered. She believes the existing universal human rights framework including UNESCO's ROAM principles, can serve as a primary guide for technologist and for policy-makers to help ensure that AI development is beneficial for humanity.
The UNESCO summary report also reveals that privacy is often infringed when AI involves opaque data collection, de-anonymization, third-party data-sharing, and the tracking and profiling of individuals.
"Increasing Information personalization and content moderation by AI enhance users' access to information, but at the same time can narrow down the scope of Information and the pluralism of ideas to which they are exposed. Particularly, when Internet intermediaries are pressured to use AI to combat hate speech and disinformation, this can risk removing legitimate content and thus undermine the free flow of information", stressed UNESCO's Hu in her presentation.
Vidushi Marda, Legal Scholar from Article 19, stressed that some people may be "forsaken" with the development of AI. She held that the unintended consequences of AI are not being considered as much as they ought to be.
Coining AI as a "trend" word, Jovan Kurbalija, Executive Director and Co-Lead of the United Nations Secretary General High Level Panel on Digital Cooperation, emphasised that using AI in local scenarios is of utmost importance. In addition to the protection of human rights, "human happiness and appreciation" must also be considered.
UNESCO's new summary report is about ongoing research and the final publication will elaborate key options for actions for different stakeholders as well as overarching options for shaping the future of AI development. The preliminary brochure is online at https://en.unesco.org/sites/default/files/unesco-steering_ai_for_knowledge_societies.pdf as well as on UNESCO's webpage dedicated to Artificial Intelligence https://en.unesco.org/artificial-intelligence.
UN launches 'South-South Galaxy' knowledge-sharing platform in Buenos Aires
When countries of the Global South forged an historic technical cooperation deal among themselves 40 years ago, digital technology was a thing of the future, but developing nations have come a long way since then.
China, for example, has managed to send an exploration vehicle to the dark side of the Moon, while India has a satellite orbiting Mars. A new digital tool launched on Tuesday, just ahead of the Second High-level UN Conference on South-South Cooperation, aims to strengthen the ways countries share their technology, to benefit developing countries.
The "South-South Galaxy", is a global knowledge sharing and partnership platform, officially launched in the city hosting the "BAPA+40" conference – the Argentine capital, Buenos Aires – by the UN Office for South-South Cooperation (UNOSSC).
The project aims to give systematic and effective support to countries of the South so they can connect, learn and collaborate with potential partners in the wider digital world.
"The Galaxy project will place in a single digital space all the great experiences of South-South cooperation", said Jorge Chediek, Special Envoy of the Secretary General, and Director of the UNOSSC, in an interview with UN News, which will be covering the conference throughout the week. "We are talking about the best cases, the best opportunities to establish contacts and partnerships", he added.
The project, which was launched on the eve of the conference, seeks to unite existing platforms developed by UN agencies and their partners, allowing all in the South-South cooperation field to access and navigate a wide range of knowledge, solutions, research, and development initiatives.
"I look forward to making it a live database. The key for that is to have a strong institutional commitment of many partners and to develop it in a way that it becomes an useful element where users can find what they need to build a better reality in their countries", Mr. Chediek explained.
From recipients, to tech pioneers
For the Special Envoy, technology has become essential for developing countries, which are increasingly taking the initiative to innovate in the digital world.
"Traditionally, the countries of the South were the recipients of technology. The productive technology, the information technology, was generated in the North," said Mr. Chediek. "Currently these countries are creating new technologies and have developed new models of how to use them for the benefit of their societies. In this context, South-South cooperation becomes very important for other developing countries to learn and take advantage of these new tools", he added.
The Envoy stressed during the event how in 1978, when the Buenos Aires Plan of Action was adopted to promote technical cooperation among developing countries, there was still no notion of what technology will actually represent in the 21st century.
"Who would have thought that after 40 years we would meet in Buenos Aires, at the same time that China has managed to send an exploration vehicle to the dark side of the Moon, and India orbits a satellite on Mars", Mr. Chediek said.
UNOSSC also launched its new report "South-South Cooperation in a Digital World", on Tuesday, which further explores and analyzes development prospects and trends affecting and impacting digital industries in the Global South, and puts forward proposals for digital industrial cooperation among Southern countries.
Uruguay hails digital opportunities
The President of Uruguay, Mr. Tabaré Vásquez, echoed the Special Envoy's words of the Envoy saying the world was going through a torrent of technological changes, changing the development paradigm.
"The economy as we have conceived it until now has a new discipline: the digital economy, which is advancing by leaps and bounds. If we look closely at the Big Data market from 2011 to 2017, it has multiplied by 5, and it is estimated that in the next ten years it will triple", he said.
"The immense amount of data available, the ability to process and transmit it, opens a wide range of development opportunities. However, the challenge is that these changes benefit the largest number of inhabitants of our planet and reach the entire population, serving the neediest", Mr. Vásquez added.
Flags fly at BAPA+40
On Tuesday, the United Nations flag was raised next to flag of Argentina at the Convention and Exhibition Center of Buenos Aires, marking the formal opening of BAPA+40. UN Development Programme (UNDP) chief Achim Steiner, was joined by Jorge Chediek, and the Argentine Foreign Minister, Jorge Faurie, at the ceremony.
"South-South Cooperation enables countries to reach their development goals and reduce poverty through mutual assistance and solidarity. The Conference will adopt a crucial roadmap to accelerate the implementation of concrete solutions to achieve the sustainable development agenda", said the UNDP chief.
"We are not talking about abstract realities. We are talking about practices and exchanges that are oriented to improve the quality of lives", the Special Envoy told UN News.
More than 1,000 participants and high-level delegations from dozens of countries, will debate the importance of South-South Cooperation as a tool for achieving the Sustainable Development Agenda by 2030.
Brexit: Plans in place to mitigate impact of no deal
If the UK leaves the EU without a deal, the effects will be felt by people and companies across Europe. The EU has adopted measures to mitigate the impact of a disorderly withdrawal.
The EU has repeatedly stressed that it favours an orderly withdrawal of the UK from the Union. It concluded a withdrawal agreement with the UK to ensure the two parties can continue to collaborate on various issues to their mutual benefit, nevertheless the EU has adopted measures to reduce the impact of a possible no-deal Brexit.
These measures cannot replicate the advantages of being part of the EU. They are temporary, unilateral measures. Some will require UK's reciprocity in order for them to come in force.
Long-term solutions depend on future discussions between the EU and the UK.
See below for the measures preparing the EU for a no-deal Brexit:
Aviation
UK airlines would be able to provide services to EU countries provided EU companies are also able to do so to the UK.
Rail services
The validity of rail safety authorisations would be extended to ensure the continuity of rail services between the UK and the EU, provided the UK does the same.
Road transport
Freight transport and bus and coach operators from the UK would be able to provide services between Britain and the EU, provided the UK provides equivalent access to EU companies.
Social security
EU citizens in the UK and UK citizens in the EU would keep social security benefits acquired before the withdrawal.
Erasmus+
Students and teachers in or from the UK would be able to complete their ongoing learning abroad as part of the Erasmus+ programme.
Peace process in Northern Ireland
Funding for bilateral peace programmes in Northern Ireland would continue until at least 2020 to help support the peace and reconciliation process started by the Good Friday agreement.
Fishing
If the UK agrees to full reciprocity of access to fishing waters, an easy procedure is in place for companies to obtain authorisation to fish. Quota swapping would still be allowed until these measures end on 31 December.
If the UK does not agree, EU firms banned from UK waters could be eligible for compensation from the European Maritime and Fisheries Fund.
Defence
EU firms will still be able to export certain items used for civilian and military purposes to the UK.
In some areas: no special measures in place
In many areas, no special measures are in place to replace existing relation with the UK in case of a no-deal. This could lead to additional costs and extra paperwork and it would be a good idea to check with relevant authorities of your country or region.
Driving licences
Driving licences issued by one EU country are automatically recognised by other member states. When the UK leaves, this will no longer apply to British licences. EU nationals wishing to drive in the UK will need to check with UK authorities if their licence is valid, while Brits will need to check with the national authorities of each EU country in which they wish to drive. International driving licences are valid across the UK and EU.
Pets
The EU pet passport, which allows your pet to travel with you to another EU country, will no longer be valid in the UK. It is likely more paperwork will be needed when taking your pet to or from the UK.
Medical treatment
Under EU rules people benefit from access to healthcare during a temporary stay in another member states using the European Health Insurance Card (EHIC). These rules will no longer apply to the UK. Both EU nationals travelling to the UK and Brits visiting EU countries should check whether their insurance covers the costs of medical treatment abroad. If not, they should consider taking out private travel insurance.
For additional information about travelling to and from the UK, check out this website from the European Commission.
Parliament's role
All of these measures can only come into effect with European Parliament's approval.
Any agreement reached by the EU and UK – including the withdrawal agreement and any agreement on future relations – must be agreed by the Parliament before it can enter into force.
Next steps
None of these temporary measures can replace actual agreements. Only once the UK has left the EU, the EU and the UK, as a third country, can look at the future relations and might wish to conclude deals to ensure they can continue to work together on issues ranging from trade to security, migration and defence. The political declaration attached to the withdrawal agreement, if ratified by the UK, gives the general framework on how these relations could look like.