Russia, China closing military tech gap with U.S.
Welcome to the Caspian Daily, where you will find the 10 most important things you need to know on Caspian Sea Region. We appreciate ideas, reports, news and interesting articles. Send along to Caspian[at]moderndiplomacy.eu or on Twitter: @DGiannakopoulos
1Defense Secretary Ashton Carter on Wednesday warned Russia and China are quickly closing the military technology gap with the U.S. as inconsistent military budgets and slower innovation threaten America's lead in the military world. "Our technology remains the best. At the same time, we can't ignore the overall trend: High-end military technologies long possessed by only the most advanced foes are finding their way into the hands of both non-state and previously much less-capable militaries," Mr. Carter said in a speech at the Air Force Association's annual conference outside of Washington, Defense News reported. Washington Times
2Russia's leading oil company, Lukoil has expressed readiness to sign cooperation documents with Iran , Amir Hossein Zamaninia, the Islamic Republic's deputy oil minister said. The company's president Vagit Alekperov who is in Tehran met with Iran's oil minister, Bijan Namdar Zanganeh to discuss the future mutual cooperation, Zamaninia said. The Russian company expressed readiness to implement enhanced oil recovery (EOR) and improved oil recovery (IOR) techniques in the Iranian fields, Zamaninia added. The oil recovery factor in Iran is very low. Iran is able to extract just 20 percent (157 billion barrels) of its oil reserves on average. The current active fields lose about 8 to 13 percent of production volume.
31st Caspian Media Forum. The forum, which kicked off on September 16, brings together representatives of Azerbaijan, Russia, Iran, Kazakhstan and Turkmenistan. The 5-day forum will discuss prospects for cooperation in various fields, participation at joint informational projects and exchange of information. The Forum will also feature lectures, round tables and discussions. The key sessions of the forum will be held on September 17-18.
4The State Oil Company of Azerbaijan (SOCAR) and Russia's Gazprom company will start implementing swap transactions on Russian gas supply to Azerbaijan soon, SOCAR President Rovnag Abdullayev told reporters Sept.17."Gazprom has an excess of natural gas and therefore we have decided to store these volumes in our gas storage facilities," said Abdullayev."We have held such talks with Iran as well," said SOCAR president. "For our part, we have expanded the capacity of our gas storage facilities and the supply of Russian gas will become a kind of pilot project for testing their capabilities."
5A new study identifies challenges and opportunities to help Kazakhstan and its regions to diversify its economy and boost its export capabilities. The study, "Diversification of Kazakhstan's economy: a capability-based approach", was produced by the strategy and public policy advisory firm Whiteshield Partners and funded jointly by the government of Kazakhstan and the EBRD's Shareholders' Special Fund. The report recommends that each region's diversification strategy needs to take local circumstances into account. Regions that have already succeeded in developing new capabilities over the past ten years, such as Almaty, now need to focus more on innovation and moving up the value chain in sectors where they have comparative advantages. Regions with less developed capabilities need to broaden the skills and capabilities first, which can be achieved through policies focused on training, improvements in the business environment and better cooperation between regions.
6The member states of the International Atomic Energy Agency (IAEA) have unanimously approved Turkmenistan's accession to the organization. The decision was made during the 59th meeting of IAEA General Conference.The representatives of IAEA member states praised Turkmenistan's commitment to the principles of non-proliferation of nuclear weapons around the world, in particular in Central Asia and emphasized the country's significant contribution to ensuring peace and security.
7Putin Sees Path to Diplomacy Through Syria. "The Obama administration has been "trying to sit on two chairs," noted Konstantin von Eggert, an independent political analyst. It has been both slamming Russia over Crimea and eastern Ukraine, while saying it seeks to cooperate with Russia on the Iran nuclear deal, the Middle East and other issues. If Mr. Putin manages to forge a coalition on Syria, it would be increasingly difficult for Washington to argue that the Kremlin deserves isolation. There is an inconsistency in the message, Mr. von Eggert noted, and "Putin always exploits those inconsistencies." Neil MacFarquhar and Andrew E. Kramer –The New York Times.
8Kazakhstan Oil and Gas Market Insight and Outlook Report 2015. Complete analysis and forecasts of Kazakhstan upstream, downstream and midstream sectors. The research work provides analysis of key opportunities and associated challenges facing Kazakhstan markets. Yearly production and consumption forecasts of oil, gas, LNG, LPG, gasoline, diesel and fuel oil from 2005 to 2025 are included in the report. Further, primary energy demand, GDP, population and vehicle production details are provided from 2005- 2025. Research and Markets
9EU And Azerbaijan: Breaking Up Or Muddling Through? "Just three months ago, Azerbaijan was playing host to the inaugural European Games. These days, it seems as though Azerbaijani President Ilham Aliyev's administration is prepared to make a break with the European Union" EurasiaNet.
10International Bank of Azerbaijan (IBA) and the European Investment Bank (EIB) signed a loan agreement worth 50 million euros in Luxembourg Sept. 16. The European Investment Bank (EIB) is lending 50 million euros to the International Bank of Azerbaijan (IBA) to finance projects promoted by small and medium-sized enterprises (SMEs) and middle capitalization companies (midcaps) in the country.The EU bank's loan will support projects in the priority areas specified by the EIB external lending mandate, including the development of the local private sector.
Fight against human trafficking must be strengthened in Ethiopia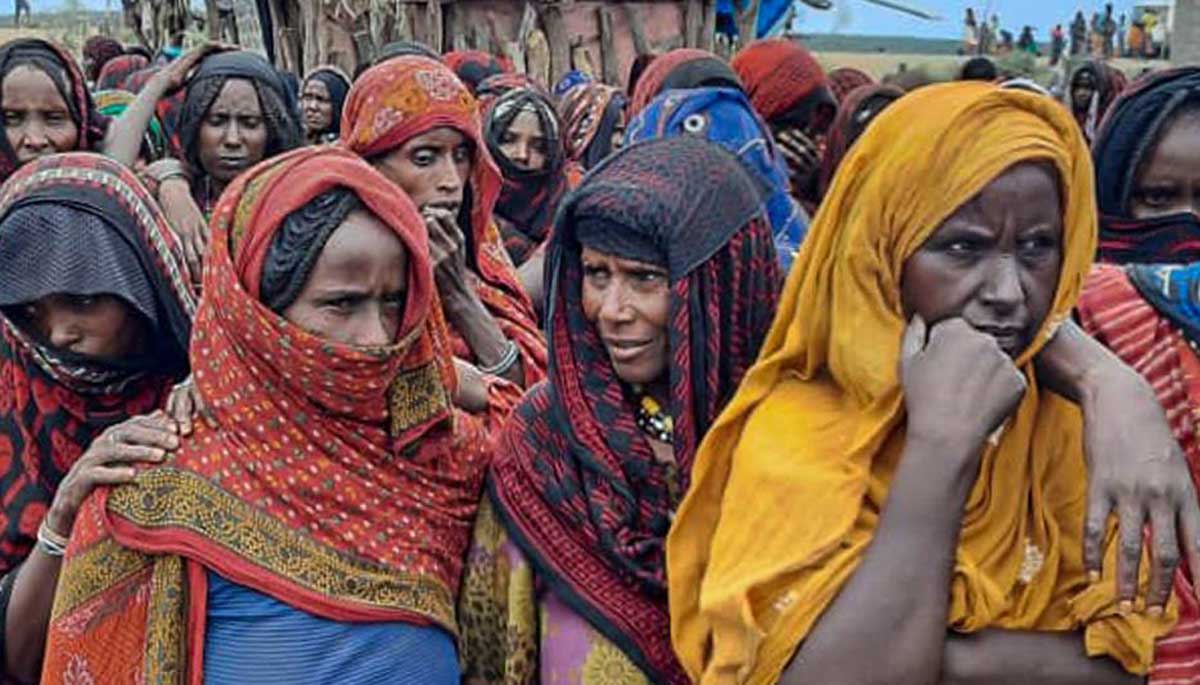 Throughout Ethiopia's Tigray, Afar and Amhar regions, women and girls are becoming increasingly vulnerable to abduction and sex trafficking as they flee ongoing armed conflict, a group of UN-appointed independent human rights experts warned on Monday.
The protracted conflict in the three northern regions have heightened risks of trafficking for sexual exploitation as a form of sexual violence in conflict, the experts said in a statement.
"We are alarmed by reports of refugee and internally displaced women and girls in the Tigray, Afar, and Amhara regions being abducted while attempting to move to safer places," they said.
Tweet URL
"We are concerned at the risks of trafficking, in particular for purposes of sexual exploitation, including sexual slavery."
Women and children in crosshairs
Amidst abductions and displacement, the UN experts raised serious concerns over Eritrean refugee women and children being at particular risk of sex trafficking.
"Urgent action is needed to prevent trafficking, especially for purposes of sexual exploitation, and to ensure assistance and protection of all victims, without discrimination on grounds of race or ethnicity, nationality, disability, age or gender," they said.
Meanwhile, the hundreds of children who have been separated from their families, especially in the Tigray region, are particularly vulnerable, warned the independent experts.
"The continuing lack of humanitarian access to the region is a major concern," the experts continued, urging immediate national, bilateral and multilateral measures to prevent all forms of trafficking of children and to ensure their protection.
Identifying victims
They added that sufficient measures were not being taken to identify victims of trafficking, or support their recovery in ways that fully takes account of the extreme trauma being suffered.
"The failure to provide accountability for these serious human rights violations and grave crimes creates a climate of impunity, allows trafficking in persons to persist and perpetrators to go free," underscored the six UN experts.
They urged all relevant stakeholders to ensure that victims of trafficking can adequately access medical assistance, including sexual and reproductive healthcare services and psychological support.
The experts said they had made their concerns known to both the Governments of Ethiopia and neighbouring Eritrea.
35 years of Cultural Routes: Safeguarding European Values, Heritage, and Dialogue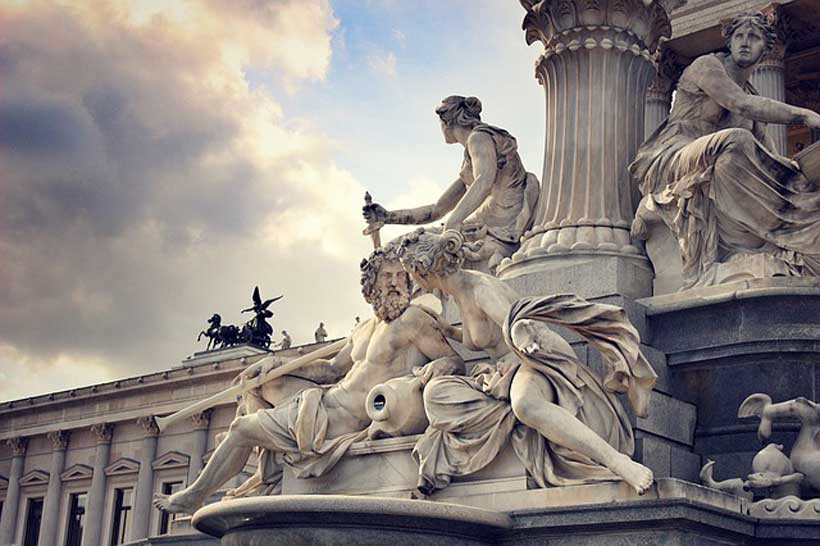 A Europe rich in history, heritage, dialogue and values: the Council of Europe Cultural Routes' programme celebrates its 35th anniversary, on the occasion of the 11th Advisory Forum in Minoa Palace Hotel, Chania, Crete (Greece) on 5-7 October, with a special event to highlight the relevance of Cultural Routes for the promotion of cultural diversity, intercultural dialogue and sustainable tourism.
The Forum is organised by the Enlarged Partial Agreement on Cultural Routes of the Council of Europe and the European Institute of Cultural Routes, in co-operation with the Hellenic Ministry of Culture and Sports, the Hellenic Ministry of Tourism, the Greek National Tourism Organization, the Region of Crete, the Municipality of Chania, the Chamber of Industry and Commerce of Chania, and the Historic Cafes Route. The 2022 edition will be the opportunity to underline the growing relevance of the Cultural Routes methodology and practices in promoting Europe's shared cultural heritage while fostering viable local development.
Deputy Secretary General Bjørn Berge will participate in the high-level dialogue, together with Minister of Culture and Sports of Greece Lina Mendoni, Minister of Tourism of Greece Vassilis Kikilias, Parliamentary Assembly (PACE) Vice-President and Chairperson of the Greek Delegation Dora Bakoyannis and Chair of the Statutory Committee of Cultural Routes Ambassador Patrick Engelberg (Luxembourg).
Over three days of workshops and interactive debates, three main general sessions will be explored:
Promoting European Values and Intercultural Dialogue;
Safeguarding Heritage in Times of Crisis;
Fostering Creative Industries, Cultural Tourism, Innovative Technologies for Sustainable Communities.
The Forum will discuss trends and challenges in relation to Cultural Routes, providing a platform for sharing experiences, reviewing progress, analysing professional practices, launching new initiatives and developing partnerships across Europe and beyond. Participants range from managers among the 48 cultural routes to representatives of national ministries, International Organisations, academics, experts and tourism professionals.
Little progress combating systemic racism against people of African descent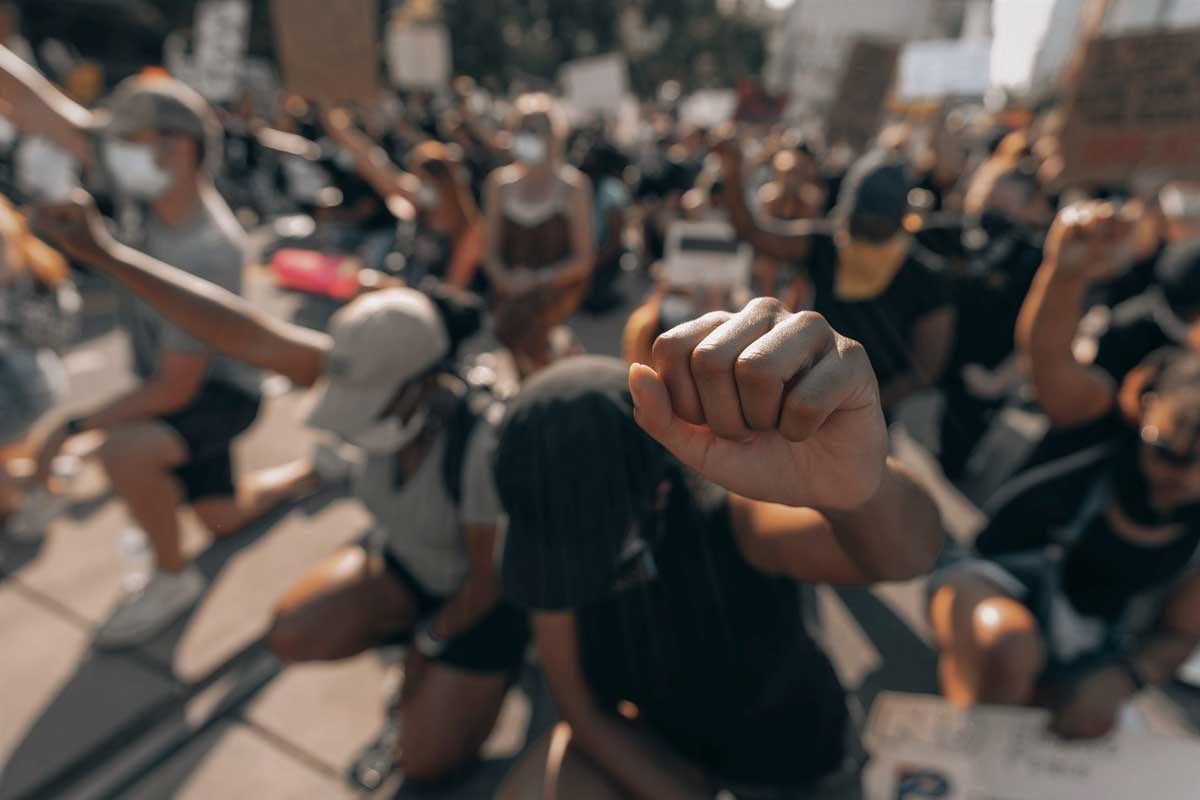 More than two years since the murder of George Floyd by a police officer in the United States sparked the global Black Lives Matter movement, there's been only "piecemeal progress" in addressing systemic racism, the UN human rights office (OHCHR) said on Friday, in a new report.While more people have been made aware of systemic racism and concrete steps have been taken in some countries, the Acting High Commissioner for Human Rights called on States to demonstrate greater political will to accelerate action.
"There have been some initiatives in different countries to address racism, but for the most part they are piecemeal. They fall short of the comprehensive evidence-based approaches needed to dismantle the entrenched structural, institutional and societal racism that has existed for centuries, and continues to inflict deep harm today," said Nada Al-Nashif, who will present the report to the UN Human Rights Council on Monday.
Triggering change
The report describes international, national and local initiatives that have been taken, towards ending the scourge of racism.
These include an Executive Order from the White House on advancing effective, accountable policing and criminal justice practices in federal law enforcement agencies; an Anti-Racism Data Act in British Columbia, Canada; measures to evaluate ethnic profiling by police in Sweden; and census data collection to self-identify people of African descent in Argentina.
The European Commission has issued guidance on collecting and using data based on racial or ethnic origin; formal apologies issued, memorialization, revisiting public spaces, and research, to assess links to enslavement and colonialism in several countries.
'Barometer for success'
The report notes that poor outcomes continue for people of African descent in many countries, notably in accessing health and adequate food, education, social protection, and justice – while poverty, enforced disappearance and violence continues.
It highlights "continuing…allegations of discriminatory treatment, unlawful deportations, excessive use of force, and deaths of African migrants and migrants of African descent by law enforcement officials"
"The barometer for success must be positive change in the lived experiences of people of African descent," continued Ms. Al-Nashif.
"States need to listen to people of African descent, meaningfully involve them and take genuine steps to act upon their concerns."
Higher death rates
Where available, recent data still points to disproportionately high death rates faced by people of African descent, at the hands of law enforcement, in different countries.
"Families of African descent continued to report the immense challenges, barriers and protracted processes they faced in their pursuit of truth and justice for the deaths of their relatives", the report says.
It details seven cases of police-related deaths of people of African descent, namely George Floyd and Breonna Taylor (US); Adama Traoré (France); Luana Barbosa dos Reis Santos and João Pedro Matos Pinto (Brazil); Kevin Clarke (UK) and Janner [Hanner] García Palomino (Colombia).
While noting some progress towards accountability in a few of these emblematic cases, "unfortunately, not a single case has yet been brought to a full conclusion, with those families still seeking truth, justice and guarantees of non-repetition, and the prosecution and sanction of all those responsible," the report says.
Ms. Al-Nashif called on States to "redouble efforts to ensure accountability and redress wherever deaths of Africans and people of African descent have occurred in the context of law enforcement, and take measures to confront legacies that perpetuate and sustain systemic racism".