Russia, China closing military tech gap with U.S.
Welcome to the Caspian Daily, where you will find the 10 most important things you need to know on Caspian Sea Region. We appreciate ideas, reports, news and interesting articles. Send along to Caspian[at]moderndiplomacy.eu or on Twitter: @DGiannakopoulos
1Defense Secretary Ashton Carter on Wednesday warned Russia and China are quickly closing the military technology gap with the U.S. as inconsistent military budgets and slower innovation threaten America's lead in the military world. "Our technology remains the best. At the same time, we can't ignore the overall trend: High-end military technologies long possessed by only the most advanced foes are finding their way into the hands of both non-state and previously much less-capable militaries," Mr. Carter said in a speech at the Air Force Association's annual conference outside of Washington, Defense News reported. Washington Times
2Russia's leading oil company, Lukoil has expressed readiness to sign cooperation documents with Iran , Amir Hossein Zamaninia, the Islamic Republic's deputy oil minister said. The company's president Vagit Alekperov who is in Tehran met with Iran's oil minister, Bijan Namdar Zanganeh to discuss the future mutual cooperation, Zamaninia said. The Russian company expressed readiness to implement enhanced oil recovery (EOR) and improved oil recovery (IOR) techniques in the Iranian fields, Zamaninia added. The oil recovery factor in Iran is very low. Iran is able to extract just 20 percent (157 billion barrels) of its oil reserves on average. The current active fields lose about 8 to 13 percent of production volume.
31st Caspian Media Forum. The forum, which kicked off on September 16, brings together representatives of Azerbaijan, Russia, Iran, Kazakhstan and Turkmenistan. The 5-day forum will discuss prospects for cooperation in various fields, participation at joint informational projects and exchange of information. The Forum will also feature lectures, round tables and discussions. The key sessions of the forum will be held on September 17-18.
4The State Oil Company of Azerbaijan (SOCAR) and Russia's Gazprom company will start implementing swap transactions on Russian gas supply to Azerbaijan soon, SOCAR President Rovnag Abdullayev told reporters Sept.17."Gazprom has an excess of natural gas and therefore we have decided to store these volumes in our gas storage facilities," said Abdullayev."We have held such talks with Iran as well," said SOCAR president. "For our part, we have expanded the capacity of our gas storage facilities and the supply of Russian gas will become a kind of pilot project for testing their capabilities."
5A new study identifies challenges and opportunities to help Kazakhstan and its regions to diversify its economy and boost its export capabilities. The study, "Diversification of Kazakhstan's economy: a capability-based approach", was produced by the strategy and public policy advisory firm Whiteshield Partners and funded jointly by the government of Kazakhstan and the EBRD's Shareholders' Special Fund. The report recommends that each region's diversification strategy needs to take local circumstances into account. Regions that have already succeeded in developing new capabilities over the past ten years, such as Almaty, now need to focus more on innovation and moving up the value chain in sectors where they have comparative advantages. Regions with less developed capabilities need to broaden the skills and capabilities first, which can be achieved through policies focused on training, improvements in the business environment and better cooperation between regions.
6The member states of the International Atomic Energy Agency (IAEA) have unanimously approved Turkmenistan's accession to the organization. The decision was made during the 59th meeting of IAEA General Conference.The representatives of IAEA member states praised Turkmenistan's commitment to the principles of non-proliferation of nuclear weapons around the world, in particular in Central Asia and emphasized the country's significant contribution to ensuring peace and security.
7Putin Sees Path to Diplomacy Through Syria. "The Obama administration has been "trying to sit on two chairs," noted Konstantin von Eggert, an independent political analyst. It has been both slamming Russia over Crimea and eastern Ukraine, while saying it seeks to cooperate with Russia on the Iran nuclear deal, the Middle East and other issues. If Mr. Putin manages to forge a coalition on Syria, it would be increasingly difficult for Washington to argue that the Kremlin deserves isolation. There is an inconsistency in the message, Mr. von Eggert noted, and "Putin always exploits those inconsistencies." Neil MacFarquhar and Andrew E. Kramer –The New York Times.
8Kazakhstan Oil and Gas Market Insight and Outlook Report 2015. Complete analysis and forecasts of Kazakhstan upstream, downstream and midstream sectors. The research work provides analysis of key opportunities and associated challenges facing Kazakhstan markets. Yearly production and consumption forecasts of oil, gas, LNG, LPG, gasoline, diesel and fuel oil from 2005 to 2025 are included in the report. Further, primary energy demand, GDP, population and vehicle production details are provided from 2005- 2025. Research and Markets
9EU And Azerbaijan: Breaking Up Or Muddling Through? "Just three months ago, Azerbaijan was playing host to the inaugural European Games. These days, it seems as though Azerbaijani President Ilham Aliyev's administration is prepared to make a break with the European Union" EurasiaNet.
10International Bank of Azerbaijan (IBA) and the European Investment Bank (EIB) signed a loan agreement worth 50 million euros in Luxembourg Sept. 16. The European Investment Bank (EIB) is lending 50 million euros to the International Bank of Azerbaijan (IBA) to finance projects promoted by small and medium-sized enterprises (SMEs) and middle capitalization companies (midcaps) in the country.The EU bank's loan will support projects in the priority areas specified by the EIB external lending mandate, including the development of the local private sector.
Beijing: Getting to know Chemical Leasing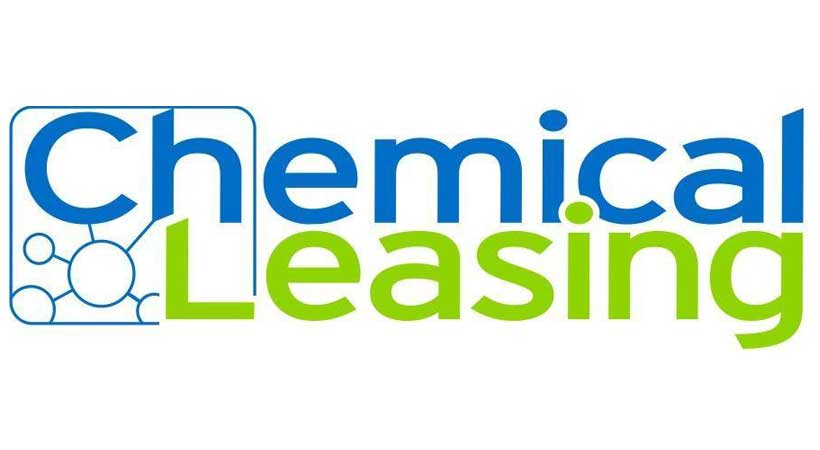 Experts from the United Nations Industrial Development Organization (UNIDO) have introduced the circular economy business model, Chemical Leasing, to stakeholders in China, and are encouraging companies to take advantage of the approach to achieve economic, social and environmental benefits.
More than 60 participants from government institutions, companies, and industry associations participated in a training session, jointly organized by UNIDO and the Solid Waste and Chemicals Management Centre, which is affiliated with the Ministry of Environmental Protection of China.
Chemical leasing is a business model in which the chemical company supplies a substance for a specific service, but retains ownership of the chemical. It shifts the focus from increasing sales volume of chemicals towards a value added approach
The training in Beijing addressed the general concept and policy perspectives of Chemical Leasing and introduced some of the best case studies showcasing the results of the approach at a global level. The training, which was part of a three-day mission to China, also showed participants how to establish a Chemical Leasing business case and how to quantify the benefits.
Representatives of the Government and of the private sector expressed huge interest and discussed potential ways of applying the Chemical Leasing approach in China.
The fourth Global Chemical Leasing award ceremony will take place in Vienna, Austria, in November 2018. It will be part of the Green Chemistry Conference 2018 in connection with the Council of the European Union (EU) programme, "Smart and Sustainable Europe", held during Austria's EU Presidency. Companies and individuals are invited to submit applications for the award in three categories:  case studies (for companies), research, and special innovation. The call for applications is open until 15 August 2018. More information can be found here.
UNIDO to work together with the International Solar Alliance
The United Nations Industrial Development Organization (UNIDO) has signed an agreement to work together with the International Solar Alliance (ISA). The joint declaration was signed on the first day of the Sustainable Energy Forum for East Africa taking place in Kigali, Rwanda from 19-21 March. The Forum has brought together key players within the sustainable energy sector to discuss challenges and opportunities for the sector within the wider East African Community.
The declaration was signed by Tareq Emtairah, Director of UNIDO's Department of Energy and Upendra Tripathy, Deputy Director General of ISA.
UNIDO is the specialized agency of the United Nations promoting and accelerating inclusive and sustainable industrial development. UNIDO helps countries, among other things, to increase substantially the share of renewable energy in the global energy mix and to achieve Sustainable Development Goal 7 to provide affordable, reliable, sustainable and modern energy for all by 2030.
The International Solar Alliance (ISA) is a treaty based international inter-governmental organization which was launched on 30 November 2015, with headquarters in India. The ISA has been established to collectively address common key challenges to scale up solar energy and take coordinated action to aggregate demand for finance, technologies, innovation, reseach and development,and capacity building.
At the signing ceremony, the two parties agreed to cooperate in a number of areas including developing knowledge networks to raise awareness of the benefits of solar energy in member countries; and to jointly collate and provide evidence-based advice to member countries on policies and practices to create a favourable environment for solar energy.
They further agreed to work with other parties, and to strengthen the institutional and technical capacities of the global network of sustainable energy centres, which includes the East African Centre for Renewable Energy and Energy Efficiency. The centres provide policy support, capacity building and technical assistance on solar energy applications and energy efficiency.
Business leaders and policy makers engage at the ASEAN-Australia Special Summit
Business leaders from ASEAN and Australia attended a series of engagements with policy makers at the sidelines of the ASEAN-Australia Special Summit.
These engagements provided them with opportunities to share insights into regional market dynamics, as well as exchange views on opportunities from the fast-growing technological advancement and enhanced economic ties between ASEAN and Australia.
Secretary-General of ASEAN Dato Lim Jock Hoi, who was in Sydney to participate in the Special Summit, also took time to engage these industry leaders and leading CEOs from ASEAN and Australia.
The business segment of the Special Summit saw the convening of the Small and Medium Enterprises (SME) Conference and a CEO Forum.
At the SME Conference on 16 March, Prime Minister of Australia Malcolm Turnbull, and his counterpart from Singapore, Prime Minister Lee Hsien Loong, highlighted the importance of SMEs as the engine for growth, and the opportunities for SMEs to benefit from closer economic linkages between ASEAN and Australia in the digital era. On this occasion, Prime Minister Turnbull announced the launch of an initiative on digital trade standards.
Opening the CEO Forum on 17 March, Prime Minister Turnbull highlighted the importance of receiving practical feedback from businesses in progressing regional economic initiatives. He also underscored the value of sharing experiences and expertise in areas such as sustainable and smart city development. To this end, Prime Minister Turnbull launched a new AUD30 million ASEAN-Australia initiative on smart and sustainable cities. Speaking at the same forum, Indonesian President Joko Widodo highlighted the immense opportunities from economic growth and digital technology advancement in ASEAN. The one-day forum addressed key topics related to ASEAN-Australia economic partnership, including on tourism, digital transformation in services, advanced manufacturing, Industry 4.0, agri-food and energy supply chains, and infrastructure.