The West is culpable for the bloodshed in Ukraine and Syria
Welcome to the Caspian Daily, where you will find the 10 most important things you need to know on Caspian Sea Region. We appreciate ideas, reports, news and interesting articles. Send along to Caspian[at]moderndiplomacy.eu or on Twitter: @DGiannakopoulos
1The West is culpable for the bloodshed in Ukraine and Syria – and Putin holds the key to any breakthrough. "There are significant developments in two proxy wars in which the West is involved. The ceasefire in eastern Ukraine now appears to be holding, with flickering hopes of a future peace. New efforts are meanwhile under way to reach a settlement in Syria's savage strife, but that is unlikely to be for some considerable time. Russia, too, is involved in these wars and, at present, is in a strategically strong position. A frozen conflict in the Donbas will suit the Kremlin, which wants sanctions imposed over its annexation of Crimea and activities in the Donbas to be eased. In Syria it is openly stepping up its military presence while, at the same time, taking a leading role in diplomatic initiatives" The Independent.
2The resolution of the European Parliament on Azerbaijan is completely baseless, and is a political provocation built on lie, slander and biased attitude, said Azerbaijani President Ilham Aliyev Sept. 15."We know which forces stand behind this. Certainly, here we see the role of the Armenian lobby as well and I believe that it won't be bad if the relevant law enforcement agencies of Europe investigate the secret relations between the European Parliament members and the Armenian lobbyists," said Aliyev. "Meanwhile, I want to say once again that unfortunately, today, an anti-Azerbaijani group has been created in Europe, especially, in the European Parliament and this group tries to do everything possible to defame Azerbaijan and tarnish its image," the president said."For us, for me as a president, the resolution adopted by the European Parliament is no more than a piece of paper," said Aliyev. "I do not attach any importance to it and of course, condemn it."
3The EU Eastern Partnership program will lose a key component if Azerbaijan leaves it, Czech President Milos Zeman said during the press conference in Baku, Sept.15. Zeman said he considers the Eastern Partnership a useful program and praises the role that Azerbaijan has played in this organization up to now. Zeman said he has been informed about the recent resolution of the European Parliament on Azerbaijan and the country's reaction to it. However, the EU Eastern Partnership program has nothing to do with this position, said the Czech president, adding that such initiatives have never been discussed within this program.
4Oil production in Kazakhstan is projected at 92 million tons in 2020, the vice-minister of national economy of Kazakhstan Marat Kusainov said Sept.15, Novosti-Kazakhstan information agency reported."Oil production forecast of the ministry of energy in 2016 will amount to 77 million tons, followed by an increase to 92 million tons in 2020, which is lower than the previously forecasted data about 3.8 million tons and 12 million tons respectively," Kusainov said during presentation of the draft state budget for 2016-18 in the Majilis of Parliament. The three-year budget project is based on the forecast of socio-economic development for 2016-2020 approved by the Cabinet of Ministers of the Republic of Kazakhstan in August 2015.
5Ashgabat hosted the 13th meeting of the Coordination Committee on operation of the Turkmenistan-Uzbekistan-Kazakhstan-China pipeline. Reports on the current technical condition of the pipeline route were presented at the meeting. The speakers were representatives of the Beijing Coordination Center, Turkmengaz State Concern, as well as the Turkmen branch of CNPC International. The schedule for the transportation of natural gas and the work schedule for the fourth quarter 2015, as well as the schedule of maintenance of the gas pipeline for 2016 presented by a working group of the Coordinating Committee, was discussed. Currently, work is underway to construct the additional fourth branch (D) on the new route through Uzbekistan, Tajikistan and Kyrgyzstan.
6Russia in 'information war' with West to win hearts and minds. The crisis in Ukraine has unleashed what some see as a new bout of information warfare between Russia and the West. Stephen Ennis –BBC.
7Iran has produced more than 69.9 billion cubic meters (bcm) of natural gas during the first five months of the current Iranian calendar year (started March 21, 2015). Abdolhossein Samari, National Iranian Gas Company's deputy managing director for operations, said on Tuesday that the figure is up by five percent compared to the production figure for the corresponding period of the preceding year. The official added that the country has also produced more than 1.17 million tonnes of liquefied petroleum gas (LPG) during the same period, up by about 102 percent compared to the same period last year.
8Chairman of Central Bank Elman Rustamov has met World Bank Regional Director for the South Caucasus Mercy Tembon to discuss the bank`s programs and projects in the country. Rustamov stressed the role of the World Bank in supporting economic reforms and institutional building in Azerbaijan. Tembon praised the development programs carried out in Azerbaijan over the last 20 years.
9How Americans see Kazakhstanis. "Kazakhstanis never look like Kazakhstanis. At least, it is true when you travel abroad and being a Kazakhstani you are constantly mistaken for anyone but a Kazakhstani."Oh, Kazakhstan? But shouldn't you look more Russian?" confused Americans say if you look too Asian. "But you do not look Asian!" they say in no less confusion if you are of a Slavic or Caucasian descent.What do others see aside from silly Borat-jokes, "too-Asianness" or lack of it when they meet Kazakhstanis? Tengrinews.
10What Happened to Turkmenistan's Tiger Economy? "Earlier this year, it appeared that Turkmenistan, of all the Central Asian states, might be the one to weather the storm of depressed oil prices and decimated remittance returns battering the region. Buoyed by the lifeblood of Chinese energy demands and without relying on the Russia-based migrant labor propping up Kyrgyzstan and Tajikistan, Turkmenistan seemed positioned to outpace its neighbors and outlast this Eurasian recession. Turkmenistan, for a spell, looked positioned to be the "next Central Asian tiger." The Diplomat.
EU Parliament to host conference on abolishing the death penalty
The opening ceremony of the 7th World Congress Against the Death Penalty will be held in the European Parliament in Brussels on 27 February.
The World Congress Against the Death Penalty, organised by ECPM (Together against the Death Penalty) from 26 February to 1 March, is the world's leading abolitionist event, and brings together more than 1000 stakeholders from over 140 countries.
The official opening ceremony will take place in the European Parliament's hemicycle on Wednesday 27 February at 10.00. It will gather MEPs, high-level guests including EU Foreign Policy Chief Federica Mogherini and Belgian Foreign Affairs Minister Didier Reynders, and various governmental and civil society representatives to reflect on positive efforts in the abolition movement and address what future work must be done to convince retentionist nations to abolish the death penalty.
The ceremony will also feature a panel of Ministers of Justice from non-abolitionist countries, as well as video messages from UN Secretary-General António Guterres, Robert Badinter, former Minister of Justice and a driving force behind the abolition of the death penalty in France in 1981, and Pope Francis.
An exhibition (The Great Witness of Abolition) and sculpture installation (Chaise LXB) will be displayed in the Menuhin Hall in the European Parliament's Paul-Henri Spaak building from Monday 25 February to Friday 1 March.
Nepal Hosts First Regional Conference of Women in the Power Sector
More than 250 engineers and energy-sector professionals represented their countries at the first regional conference of the Women in Power Sector Network in South Asia (WePOWER)–a forum to promote and diversify female practitioners' opportunities in the power and energy sector. They included representatives from 60 participating institutions from local and international power utilities, energy sector organizations, and multilateral agencies.
Pravin Raj Aryal, Joint Secretary at the Ministry of Energy, Water Resources and Irrigation in Nepal, opened the two-day conference. "Energy access and infrastructure development are critical elements in South Asia's regional development strategy. However, women's opportunities to contribute to the energy sector are limited, with a visible lack of gender diversity in technical and senior management positions," he said.
He added that initiatives such as WePOWER would help nurture partnerships among women professionals, leading to an increase in their engagement across the sector. The conference was organized by the World Bank, with support from the Energy Sector Management Assistance Program (ESMAP), Asian Development Bank (ADB), Australian AID and Australia Department of Foreign Affairs and Trade (DFAT).
It drew senior and junior professionals and engineering students from Afghanistan, Bangladesh, Bhutan, India, Maldives, Nepal, Pakistan, and Sri Lanka. Besides panel discussions on the viability of jobs, skills, and opportunities in the sector, the conference also had a special interactive session for secondary school girl students to encourage them to find their footing in the fields of Science, Technology, Engineering and Mathematics (STEM) education.
"WePOWER aims to support greater participation of women in energy projects and utilities, and promote normative change regarding women in STEM education," said Idah Z. Pswarayi-Riddihough, World Bank Country Director for Maldives, Nepal, and Sri Lanka.  "This initiative also fits the broader work of the World Bank, aimed at removing constraints for more and better jobs as part of our Gender Strategy."
Caren Grown, World Bank Senior Director of the Gender Group, added: "Women's low participation in the sector is a constraint to gender equality and equality of opportunities. It is imperative for men and women to have access to good quality jobs, and events like WePOWER reinforce this need."
Peter Budd, Australian Ambassador to Nepal, opened the second day of the WePOWER conference and said, "Forums such as WePOWER are and will continue to be an important mechanism for deliberation on low carbon gender integrated pathways that meet the growth needs of the countries in the region."
Discover the new Right to education handbook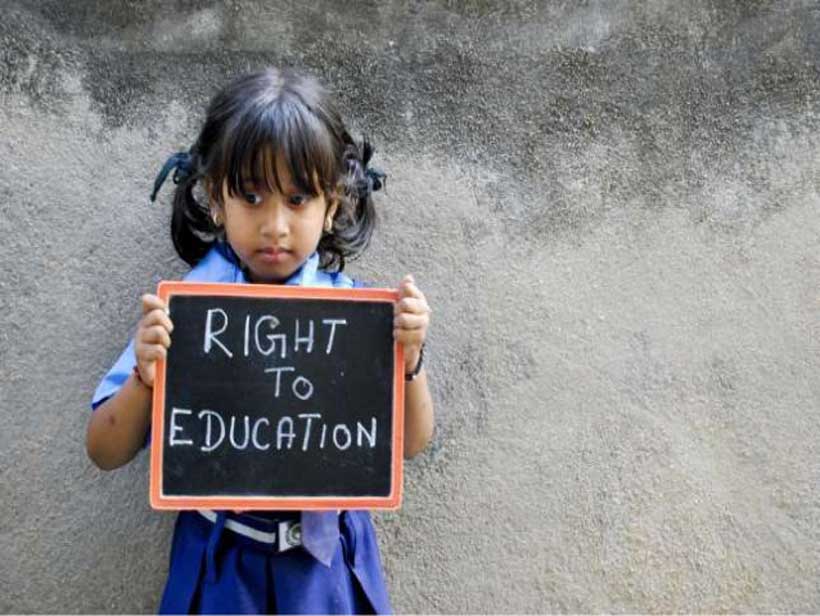 Education is a fundamental human right of every woman, man and child. However, millions are still deprived of educational opportunities every day, many as a result of social, cultural and economic factors.
UNESCO and the Right to Education Initiative (RTE) recently released the Right to education handbook, a key tool for those seeking to understand and advance that right. It is also an important reference for people working towards achieving Sustainable Development Goal 4 by offering guidance on how to leverage legal commitment to the right to education.
Why is this handbook important?
The aim of this handbook is to make sure that everyone enjoys their right to education. Its objective is not to present the right to education as an abstract, conceptual, or purely legal concept, but rather to be action-oriented. It provides practical guidance on how to implement and monitor the right to education along with recommendations to overcome persistent barriers. It seeks to do this by:
Increasing awareness and knowledge of the right to education. This includes the normative angle of the right to education, states' legal obligations, the various sources of law, what states must do to implement it, how to monitor it, and how to increase accountability.
Providing a summary of current debates and issues regarding education and what human rights law says about them, including on forced migration, education in emergencies, the privatization of education, and the challenge of reaching the most marginalized.
Providing an overview of the UN landscape and its mechanisms, including a clear understanding of the role of UNESCO and more generally the United Nations, as well as all relevant actors in education, particularly civil society.
Who should use this handbook?
The handbook was developed to assist all stakeholders who have a crucial role to play in the promotion and implementation of the right to education. This includes:
State officials, to ensure that education policies and practices are better aligned with human rights.
Civil servants, policy-makers, ministers, and the ministry of education staff, officials working in ministries and departments of justice, development, finance, and statistics, as well as National Human Rights Institutions.
Parliamentarians, their researchers and members of staff will find this handbook useful in evaluating and formulating education, human rights, and development legislation, and in implementing international human rights commitments to national law.
Judges, magistrates, clerks, and lawyers and other judicial officials can use the material to explain the legal obligations of the state and how to apply them.
Civil society including NGOs, development organizations, academics, researchers, teachers and journalists will benefit from this handbook as it includes guidance on how to incorporate the right to education in programmatic, research, and advocacy work.
Those who work for inter-governmental organizations, including at key UN agencies, will find this handbook useful in carrying out the mandate of their organizations. Private actors, multilateral and bilateral donors, and investors can use this handbook to ensure their involvement complies with human rights and that they understand and can apply their specific responsibilities.
How to use this handbook?
The handbook was designed to be accessible. Each chapter starts with the key questions addressed in the chapter and ends with a short summary consisting of key points and 'ask yourself' questions, designed to make the reader think deeper about issues raised in the chapter or to encourage people find out more about the situation in their own country.
For more than 70 years, UNESCO has been defending and advancing the right to education, which lies at the heart of its mandate. It recently ran a digital campaign on the #RightToEducation to mark the 70th anniversary of the Universal Declaration of Human Rights.