The West is culpable for the bloodshed in Ukraine and Syria
Welcome to the Caspian Daily, where you will find the 10 most important things you need to know on Caspian Sea Region. We appreciate ideas, reports, news and interesting articles. Send along to Caspian[at]moderndiplomacy.eu or on Twitter: @DGiannakopoulos
1The West is culpable for the bloodshed in Ukraine and Syria – and Putin holds the key to any breakthrough. "There are significant developments in two proxy wars in which the West is involved. The ceasefire in eastern Ukraine now appears to be holding, with flickering hopes of a future peace. New efforts are meanwhile under way to reach a settlement in Syria's savage strife, but that is unlikely to be for some considerable time. Russia, too, is involved in these wars and, at present, is in a strategically strong position. A frozen conflict in the Donbas will suit the Kremlin, which wants sanctions imposed over its annexation of Crimea and activities in the Donbas to be eased. In Syria it is openly stepping up its military presence while, at the same time, taking a leading role in diplomatic initiatives" The Independent.
2The resolution of the European Parliament on Azerbaijan is completely baseless, and is a political provocation built on lie, slander and biased attitude, said Azerbaijani President Ilham Aliyev Sept. 15."We know which forces stand behind this. Certainly, here we see the role of the Armenian lobby as well and I believe that it won't be bad if the relevant law enforcement agencies of Europe investigate the secret relations between the European Parliament members and the Armenian lobbyists," said Aliyev. "Meanwhile, I want to say once again that unfortunately, today, an anti-Azerbaijani group has been created in Europe, especially, in the European Parliament and this group tries to do everything possible to defame Azerbaijan and tarnish its image," the president said."For us, for me as a president, the resolution adopted by the European Parliament is no more than a piece of paper," said Aliyev. "I do not attach any importance to it and of course, condemn it."
3The EU Eastern Partnership program will lose a key component if Azerbaijan leaves it, Czech President Milos Zeman said during the press conference in Baku, Sept.15. Zeman said he considers the Eastern Partnership a useful program and praises the role that Azerbaijan has played in this organization up to now. Zeman said he has been informed about the recent resolution of the European Parliament on Azerbaijan and the country's reaction to it. However, the EU Eastern Partnership program has nothing to do with this position, said the Czech president, adding that such initiatives have never been discussed within this program.
4Oil production in Kazakhstan is projected at 92 million tons in 2020, the vice-minister of national economy of Kazakhstan Marat Kusainov said Sept.15, Novosti-Kazakhstan information agency reported."Oil production forecast of the ministry of energy in 2016 will amount to 77 million tons, followed by an increase to 92 million tons in 2020, which is lower than the previously forecasted data about 3.8 million tons and 12 million tons respectively," Kusainov said during presentation of the draft state budget for 2016-18 in the Majilis of Parliament. The three-year budget project is based on the forecast of socio-economic development for 2016-2020 approved by the Cabinet of Ministers of the Republic of Kazakhstan in August 2015.
5Ashgabat hosted the 13th meeting of the Coordination Committee on operation of the Turkmenistan-Uzbekistan-Kazakhstan-China pipeline. Reports on the current technical condition of the pipeline route were presented at the meeting. The speakers were representatives of the Beijing Coordination Center, Turkmengaz State Concern, as well as the Turkmen branch of CNPC International. The schedule for the transportation of natural gas and the work schedule for the fourth quarter 2015, as well as the schedule of maintenance of the gas pipeline for 2016 presented by a working group of the Coordinating Committee, was discussed. Currently, work is underway to construct the additional fourth branch (D) on the new route through Uzbekistan, Tajikistan and Kyrgyzstan.
6Russia in 'information war' with West to win hearts and minds. The crisis in Ukraine has unleashed what some see as a new bout of information warfare between Russia and the West. Stephen Ennis –BBC.
7Iran has produced more than 69.9 billion cubic meters (bcm) of natural gas during the first five months of the current Iranian calendar year (started March 21, 2015). Abdolhossein Samari, National Iranian Gas Company's deputy managing director for operations, said on Tuesday that the figure is up by five percent compared to the production figure for the corresponding period of the preceding year. The official added that the country has also produced more than 1.17 million tonnes of liquefied petroleum gas (LPG) during the same period, up by about 102 percent compared to the same period last year.
8Chairman of Central Bank Elman Rustamov has met World Bank Regional Director for the South Caucasus Mercy Tembon to discuss the bank`s programs and projects in the country. Rustamov stressed the role of the World Bank in supporting economic reforms and institutional building in Azerbaijan. Tembon praised the development programs carried out in Azerbaijan over the last 20 years.
9How Americans see Kazakhstanis. "Kazakhstanis never look like Kazakhstanis. At least, it is true when you travel abroad and being a Kazakhstani you are constantly mistaken for anyone but a Kazakhstani."Oh, Kazakhstan? But shouldn't you look more Russian?" confused Americans say if you look too Asian. "But you do not look Asian!" they say in no less confusion if you are of a Slavic or Caucasian descent.What do others see aside from silly Borat-jokes, "too-Asianness" or lack of it when they meet Kazakhstanis? Tengrinews.
10What Happened to Turkmenistan's Tiger Economy? "Earlier this year, it appeared that Turkmenistan, of all the Central Asian states, might be the one to weather the storm of depressed oil prices and decimated remittance returns battering the region. Buoyed by the lifeblood of Chinese energy demands and without relying on the Russia-based migrant labor propping up Kyrgyzstan and Tajikistan, Turkmenistan seemed positioned to outpace its neighbors and outlast this Eurasian recession. Turkmenistan, for a spell, looked positioned to be the "next Central Asian tiger." The Diplomat.
The COVID-19 Shock to Kazakhstan's Economy Largest in Two Decades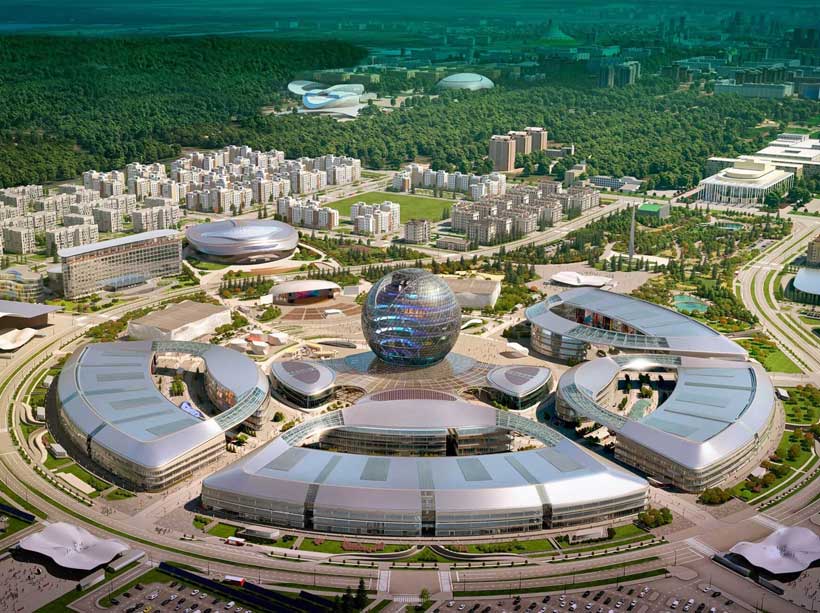 For the first time since the late 1990s Kazakhstan's economy is expected to contract by projected 3 percent in 2020 with a moderate recovery by 2.5 percent in 2021, according to the World Bank's latest Kazakhstan Economic Update (Summer 2020) – Navigating the Crisis report.
Although Kazakhstan's GDP showed mild growth at 2.3 percent in the first quarter, economic activities weakened in the following months as commodity prices dropped, trade declined, and COVID-19 preventive measures slowed economic activity. Consumer demand showed moderate growth at at 1.2 percent, reflecting growing concerns over COVID-19 and the restriction measures. Investment is expected to ease to 1.0 percent annually, supported mostly by the on-going foreign direct investments into the oil and gas industry and residential construction. Supply disruptions and currency depreciation pushed up inflation to above the upper bound of the National Bank target range.
"The authorities acted early to contain the COVID-19 pandemic, and the accumulated fiscal buffers allow the government to introduce a relief package to mitigate the impacts of COVID-19 on the economy," said Sjamsu Rahardja, Senior Country Economist, World Bank in Kazakhstan. "Weak demand and oil prices, as well as the protacted pandemic expose significant risks to the economic outlook. Authorities may want to consider using the available resources to provide relief to the poor and vulnerable, protect productive assets, and introduce reforms to sustain economic recovery."
A prolonged crisis is likely to increase poverty and can increase inequality in Kazakhstan. Preliminary estimates suggest that poverty rate may rise in 2020 from a projected 8.3 to 12.7 percent – equating to more than 800 thousand additional people living in poverty. The shock to the labor market in Kazakhstan due to both the pandemic and the mitigation measures, is expected to have severe implications for jobs, particularly in sectors that employ low-skilled workers.
The report also argues that COVID-19 has a negative impact on human capital development in Kazakhstan. Unequal access to quality education, especially during lockdown, can negatively impact human capital development for the poor. School closures could result in learning loss of more than one-third of a school year and the impact could mean a decline in the Program for International Student Assessement (PISA) points. As most students in the country currently perform around the threshold for functional literacy and assuming some will lose more than others, the estimates suggest that the percentage of students performing below functional literacy will increase by 3 percentage points (from 64 to 67 percent).
"The impact of COVID-19 on education and learning losses will have a decades-long impact on the economy by an estimated 2.9 percent, amounting to an overall economic loss of up to $1.9 billion every year", says Jean-Francois Marteau, World Bank Country Manager for Kazakhstan. "A focus on improving access to quality education, including distance learning, would be important to prevent a decline in the quality of human capital, especially among Kazakhstan's low-income population."
The report concludes that under the risk of a prolonged slump in the global oil market, Kazakhstan's pathway for a resilient recovery may focus on strengthening the effectiveness of public administration and services, including the use of e-platforms to deliver key public services, better tax administration, and a mechanism to review and redeploy fiscal resources toward better state programs. A renewed emphasis on reforms in the logistics, digital telecommunications, and financial sectors could help the overall private sector explore new opportunities.
China-Eurasia Council condemns aggression of Azerbaijan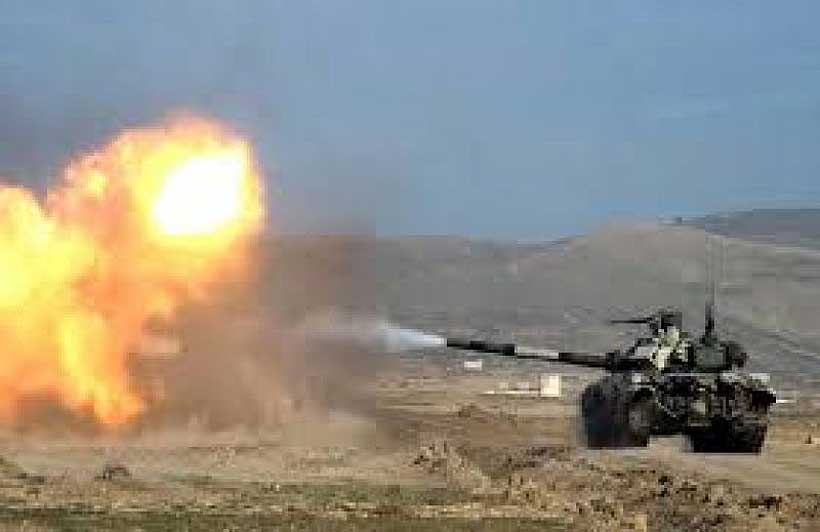 China-Eurasia Council for Political and Strategic Research strongly condemns Azerbaijani aggression which Baku started on July 12, 2020. Azerbaijani Ministry of Defense is a threat for the entire World as it is speaking about its aims to strike Metsamor Nuclear Plant, which is located in Armenia. Baku must understand that this is a crime against humanity, and it is equal to nuclear strike.The destruction of Metsamor Nuclear plant will be a disaster not only for Armenia, but also for Iran, Georgia and Azerbaijan, it will harm World's environment and stand a real problem for several generations of the World. It is worth mentioning, that this time Baku attacked the Northern borders of Armenia, which are sovereign territory of the Republic of Armenia according to International law. Azerbaijan violated the principle of territorial integrity of a sovereign state, which is one of the important pillars of International law.
China-Eurasia Council for Political and Strategic Research condemns Azerbaijan for using force against civilian population of Armenia and calls for peaceful negotiations. Baku must show solidarity and join global ceasefire initiated by the UN secretary general Antonio Guterres and must not try to escalate the situation on the border to deflect public attention from the situation concerning the outbreak of Covid-19 in Azerbaijan. We call official Baku to take care of Azerbaijani people in the hard times of Coronavirus and not send its soldiers to real death. Being multinational Council, for us It's terrible to hear about lossfrom both sides and we express our sincere condolences. Hopefully peace will come to South Caucasus, which is an important crossroad in Eurasian mainland and it can stand a very important link for Belt and Road Initiative, if all problems solved in a peaceful way.
Condemnation Of Armenian Aggression By Friends Of Azerbaijan (FoA)
Friends of Azerbaijan (FoA) strongly condemns the coward act of Armenians aggression in the Tovuz district of Azerbaijan that is a sheer violation of international borders and law. The act is an attempt of Armenia to drive global attention from the peaceful dialogue and negotiation process on Nagorno Karabakh.
In an online meeting of the delegates of the Friends of Azerbaijan (FoA), a joint declaration of condemnation has been issued by the honorable members of Friends of Azerbaijan (FoA).
According to this declaration, Armenian aggression can jeopardize the whole South Caucasus region. The incident on July 12, 2020, is being considered as a direct attack on Azerbaijan and the repercussions of this incident can result in massive catastrophe in the entire region.

The delegates of Friends of Azerbaijan (FoA) stressed the global powers to come forward and take serious action on Armenian intervention by violating the international border of Azerbaijan. The act of Armenia is an open challenge to the sovereignty of Azerbaijan.
Malik Ayub Sumbal founder of Friends of Azerbaijan (FoA) termed that Armenia is losing its legal and moral position on Nagorno Karabakh and there is mounting pressure on Armenia by the international community for the peaceful solution of Nagorno Karabakh according to the UN Resolutions. At this time to get rid of such kind of diplomatic moves, Armenia has launched another major front in Tovuz.
When the whole world is busy against the Covid19 Armenian Prime Minister has chosen a very dangerous path that can take the whole region into war and bloodshed.
Friends of Azerbijan (FoA) is firmly standing with shoulder by shoulder to the people of Azerbaijan and martyr's families at this hour.