The West is culpable for the bloodshed in Ukraine and Syria
Welcome to the Caspian Daily, where you will find the 10 most important things you need to know on Caspian Sea Region. We appreciate ideas, reports, news and interesting articles. Send along to Caspian[at]moderndiplomacy.eu or on Twitter: @DGiannakopoulos
1The West is culpable for the bloodshed in Ukraine and Syria – and Putin holds the key to any breakthrough. "There are significant developments in two proxy wars in which the West is involved. The ceasefire in eastern Ukraine now appears to be holding, with flickering hopes of a future peace. New efforts are meanwhile under way to reach a settlement in Syria's savage strife, but that is unlikely to be for some considerable time. Russia, too, is involved in these wars and, at present, is in a strategically strong position. A frozen conflict in the Donbas will suit the Kremlin, which wants sanctions imposed over its annexation of Crimea and activities in the Donbas to be eased. In Syria it is openly stepping up its military presence while, at the same time, taking a leading role in diplomatic initiatives" The Independent.
2The resolution of the European Parliament on Azerbaijan is completely baseless, and is a political provocation built on lie, slander and biased attitude, said Azerbaijani President Ilham Aliyev Sept. 15."We know which forces stand behind this. Certainly, here we see the role of the Armenian lobby as well and I believe that it won't be bad if the relevant law enforcement agencies of Europe investigate the secret relations between the European Parliament members and the Armenian lobbyists," said Aliyev. "Meanwhile, I want to say once again that unfortunately, today, an anti-Azerbaijani group has been created in Europe, especially, in the European Parliament and this group tries to do everything possible to defame Azerbaijan and tarnish its image," the president said."For us, for me as a president, the resolution adopted by the European Parliament is no more than a piece of paper," said Aliyev. "I do not attach any importance to it and of course, condemn it."
3The EU Eastern Partnership program will lose a key component if Azerbaijan leaves it, Czech President Milos Zeman said during the press conference in Baku, Sept.15. Zeman said he considers the Eastern Partnership a useful program and praises the role that Azerbaijan has played in this organization up to now. Zeman said he has been informed about the recent resolution of the European Parliament on Azerbaijan and the country's reaction to it. However, the EU Eastern Partnership program has nothing to do with this position, said the Czech president, adding that such initiatives have never been discussed within this program.
4Oil production in Kazakhstan is projected at 92 million tons in 2020, the vice-minister of national economy of Kazakhstan Marat Kusainov said Sept.15, Novosti-Kazakhstan information agency reported."Oil production forecast of the ministry of energy in 2016 will amount to 77 million tons, followed by an increase to 92 million tons in 2020, which is lower than the previously forecasted data about 3.8 million tons and 12 million tons respectively," Kusainov said during presentation of the draft state budget for 2016-18 in the Majilis of Parliament. The three-year budget project is based on the forecast of socio-economic development for 2016-2020 approved by the Cabinet of Ministers of the Republic of Kazakhstan in August 2015.
5Ashgabat hosted the 13th meeting of the Coordination Committee on operation of the Turkmenistan-Uzbekistan-Kazakhstan-China pipeline. Reports on the current technical condition of the pipeline route were presented at the meeting. The speakers were representatives of the Beijing Coordination Center, Turkmengaz State Concern, as well as the Turkmen branch of CNPC International. The schedule for the transportation of natural gas and the work schedule for the fourth quarter 2015, as well as the schedule of maintenance of the gas pipeline for 2016 presented by a working group of the Coordinating Committee, was discussed. Currently, work is underway to construct the additional fourth branch (D) on the new route through Uzbekistan, Tajikistan and Kyrgyzstan.
6Russia in 'information war' with West to win hearts and minds. The crisis in Ukraine has unleashed what some see as a new bout of information warfare between Russia and the West. Stephen Ennis –BBC.
7Iran has produced more than 69.9 billion cubic meters (bcm) of natural gas during the first five months of the current Iranian calendar year (started March 21, 2015). Abdolhossein Samari, National Iranian Gas Company's deputy managing director for operations, said on Tuesday that the figure is up by five percent compared to the production figure for the corresponding period of the preceding year. The official added that the country has also produced more than 1.17 million tonnes of liquefied petroleum gas (LPG) during the same period, up by about 102 percent compared to the same period last year.
8Chairman of Central Bank Elman Rustamov has met World Bank Regional Director for the South Caucasus Mercy Tembon to discuss the bank`s programs and projects in the country. Rustamov stressed the role of the World Bank in supporting economic reforms and institutional building in Azerbaijan. Tembon praised the development programs carried out in Azerbaijan over the last 20 years.
9How Americans see Kazakhstanis. "Kazakhstanis never look like Kazakhstanis. At least, it is true when you travel abroad and being a Kazakhstani you are constantly mistaken for anyone but a Kazakhstani."Oh, Kazakhstan? But shouldn't you look more Russian?" confused Americans say if you look too Asian. "But you do not look Asian!" they say in no less confusion if you are of a Slavic or Caucasian descent.What do others see aside from silly Borat-jokes, "too-Asianness" or lack of it when they meet Kazakhstanis? Tengrinews.
10What Happened to Turkmenistan's Tiger Economy? "Earlier this year, it appeared that Turkmenistan, of all the Central Asian states, might be the one to weather the storm of depressed oil prices and decimated remittance returns battering the region. Buoyed by the lifeblood of Chinese energy demands and without relying on the Russia-based migrant labor propping up Kyrgyzstan and Tajikistan, Turkmenistan seemed positioned to outpace its neighbors and outlast this Eurasian recession. Turkmenistan, for a spell, looked positioned to be the "next Central Asian tiger." The Diplomat.
OECD warns global economy remains weak as subdued trade drags down growth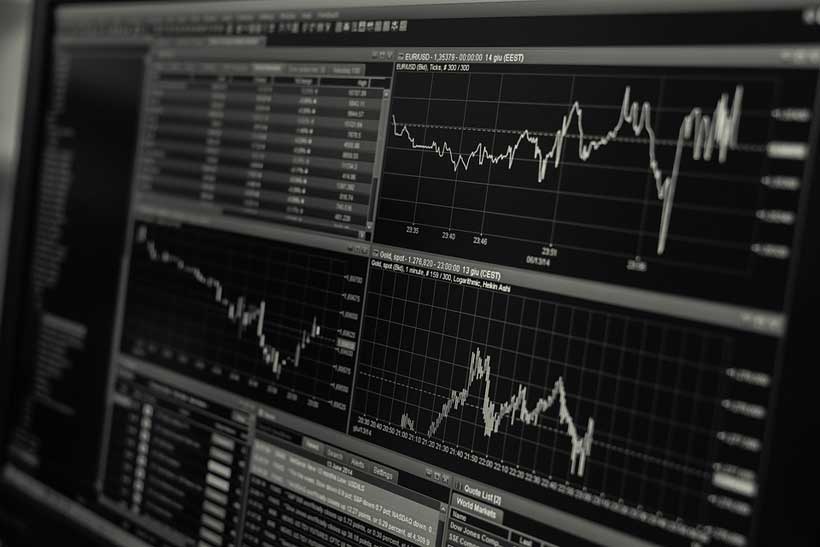 OECD warns global economy remains weak as subdued trade drags down growth
Global growth slowed sharply in late 2018 and is now stabilising at a moderate level. Escalating trade conflicts and dangerous financial vulnerabilities threaten a new weakening of activity by undermining investment and confidence worldwide, according to the OECD's latest Economic Outlook.
The global economy is expected to achieve moderate but fragile growth over the coming two years. Vulnerabilities stem from trade tensions, high policy uncertainty, risks in financial markets and a slowdown in China, all of which could further curb strong and sustainable medium-term growth worldwide.
The OECD projects that the global economy will grow by 3.2 per cent in 2019 and 3.4 per cent in 2020. The Outlook includes downward revisions for many major economies and warns that current growth rates are insufficient to bring about major improvements in employment or living standards.
The Outlook identifies continuing trade tensions as the principal factor weighing on the world economy. It notes that world trade – a key artery of the global economy – is projected to grow by just over 2% this year, which would be the lowest rate in a decade. It underlines that the current cycle of trade disputes is hurting manufacturing, disrupting global value chains and generating significant uncertainty that is weighing on investment decisions, and highlights the risk of further disruption.
China remains key to global economic growth, according to the Outlook. Significant fiscal policy stimulus has buffered the economy as it rebalances from investment and export-led growth to a more domestic footing. A sharper slowdown than already seen in China would pose important risks to both global growth and trade prospects.
"The fragile global economy is being destabilised by trade tensions," said OECD Chief Economist Laurence Boone, launching the Outlook during the annual OECD Forum in Paris. "Growth is stabilising but the economy is weak and there are very serious risks on the horizon. Governments need to work harder together to ensure a return to stronger and more sustainable growth," Ms Boone said.
The Outlook calls on governments to act now to ensure a stronger economic future. It calls for a return to international cooperation and multilateral dialogue to restore predictability in policy and relaunch trade. It renews calls for combining structural reforms in all euro area countries with additional public investment in low-debt European countries. This should focus on digital, transport and energy networks as well as the education, training and competition reforms needed in the 21st Century economy, which would add momentum to a growth rebound, boost productivity and spur wage growth over the medium term.
ADB Private Sector Deal to Promote Solar Power in Afghanistan
The Asian Development Bank (ADB) has signed a $4 million loan with a special purpose vehicle and subsidiaries owned by the 77 Construction, Contracting, and Trading Group (77 Group), an international civil works contracting firm headquartered in Turkey, to help build a 15.1 megawatt (MW) solar power plant and promote the development of renewable energy in Afghanistan.
The borrower is Barakat Kandahar Solar Energy (BKSE), a special purpose vehicle majority owned by 77 Afghanistan, a subsidiary of 77 Group. The co-borrowers include three subsidiaries of 77 Group. The agreement was signed by Principal Investment Specialist at ADB's Private Sector Operations Department Ms. Sonali Tang, and Chairman, BKSE, and owner of 77 Group Mr. Suleyman Ciliv.
"Having a stable, sustainable, and reliable energy source is important for the growth and development prospects of Afghanistan, where power generation and access is one of the lowest in the world," said Senior Public–Private Partnership specialist at ADB's Office of Public–Private Partnerships Mr. Mohammed Azim Hashimi. "ADB's support for this important project will help provide long-term financing that is not available locally to build and operate a state-of-the-art solar power plant in Afghanistan."
"77 Group would like to thank ADB for paving the way for investors in Afghanistan by supporting the first private sector-financed independent power producer ," said 77 Group representative and project director Mr. Burak Unsal. "77 Group is keen to work with ADB on future renewable energy investment projects.''
Afghanistan ranks in the bottom 5% in terms of per capita electricity usage, with only 30% of the country's population connected to the grid in 2015. In terms of energy mix, solar power accounts for only about 1% or 3 MW of the country's total installed generation capacity. This is despite Afghanistan having about 220,000 MW of solar power generation potential. The Government of Afghanistan aims to develop the country's renewable energy generation, including solar power, so it can contribute at least 5,000 MW (40% share) to the national grid by 2032.
The Kandahar Solar Power Project will install a 15.1 MW solar photovoltaic power plant and related facilities, increasing the supply of clean power to the domestic grid in Afghanistan. The power plant will generate about 27.5 gigawatt-hours of electricity annually and avoid 8,500 tons of carbon dioxide emissions. It will also help lift the share of renewable energy in the country's total installed power generation capacity to between 4,500 MW and 5,000 MW by 2032.
ADB will also administer a $3.85 million loan from the Canadian Climate Fund for Private Sector in Asia II (CFPS II) for the project. CFPS II was established in March 2017 to support greater private sector participation in climate change mitigation and adaptation in low and lower middle-income countries in Asia and the Pacific.
Erasmus+: a turning point in the lives of 5 million European students
New evidence shows that Erasmus+ makes students more successful in their personal and professional lives and helps universities to become more innovative, according to two new independent studies released today by the European Commission.
The large-scale studies based on the feedback from nearly 77 000 students and staff and over 500 organisations measure and analyse the impact the Erasmus+ programme has on its main beneficiaries. Results show how the EU programme helps prepare young Europeans for the new digital era and thrive in their future careers. Erasmus+ also boosts innovation capacity of universities, their international engagement and ability to answer the needs of the labour market.
Commissioner for Education, Culture, Youth and Sport, Tibor Navracsics said: "It is impressive to see how Erasmus+ enables young people to thrive in the modern labour market and in a more diverse society. I am happy to see that Erasmus+ graduates feel more ready to take on new challenges, have better career prospects and are more aware of the benefits the EU brings to their daily lives. At the same time, universities that take part in Erasmus+ are not only more international but also better placed to respond to the needs of the world of work."
The key findings of the studies are:
Erasmus+ helps students find their desired careers and get jobs quicker
Over 70% of former Erasmus+ students say that they have a better understanding of what they want to do in their future careers when they return from abroad. Their experience abroad also enables them to re-orient their studies to better match their ambitions. The higher education impact study further reveals that 80% were employed within three months of graduation and 72% say their experience abroad helped them get their first job. Nine in ten Erasmus+ alumni say they make use of the skills and experiences acquired abroad in their daily work. Erasmus+ addresses skills mismatches by focusing on soft and interdisciplinary skills development businesses need.
Erasmus+ boosts European sense of belonging
More than 90% of Erasmus+ students also improve their ability to work and collaborate with people from different cultures and feel they have a European identity. The biggest impact is on the students who felt less convinced about the EU prior to their exchange and the students that spent time in a more culturally different country. Of all Erasmus+ students those coming from Eastern Europe identify the most with the EU.
Erasmus+ supports digital transformation and social inclusion
Erasmus+ cooperation projects make the majority of participating universities better prepared for digital transformation. Making use of new technologies and innovative teaching and learning methods helps strengthen their international cooperation and innovation capacity. Academic staff, who made use of Erasmus+ are more open to involving staff from enterprises in their courses than their non-mobile peers, around 60% compared to 40%. More than 80% of academics report that their experience abroad has led to the development of more innovative curricula. Moreover, two out of three participating universities stated EU-wide projects also contribute to increasing social inclusion and non-discrimination in higher education.
Other findings show that former Erasmus+ students are more satisfied with their jobs compared to those who have not gone abroad. They also have careers that are more international and are almost twice as likely to work abroad. Erasmus+ also supports entrepreneurship. One in four cooperation projects contributed to entrepreneurial education and strengthened entrepreneurship. A third of projects helped create spin-offs and start-ups.
Background
Between 2014 and 2018, more than 2 million students and staff in higher education undertook a learning, training or teaching period abroad as part of the Erasmus+ programme. During the same period, almost 1 000 Erasmus+ Strategic Partnerships between higher education institutions and 93 Knowledge Alliances between universities and businesses received EU funding. More than 40% of these trained students and academic staff in forward-looking skills related to environment and climate change, energy and resources, digital (ICT and digital skills) and entrepreneurship.
The two studies (Erasmus+ Higher Education Impact study and the Erasmus+ Higher Education Strategic Partnerships and Knowledge Alliances study) assessed the impact of the programme on its two main beneficiaries: individuals and organisations.
For the first study, almost 77 000 responses, including from around 47 000 Erasmus+ students, 12 000 graduates and 10 000 staff members with Erasmus+ experience were analysed. The findings of the second study are based on responses from 258 Erasmus+ Strategic Partnerships and Knowledge Alliances (representing 504 organisations) awarded funding in 2014-2016 as well as 26 detailed case studies.