Putin: IS endangers EU & Russia, situation is very serious
Welcome to the Caspian Daily, where you will find the 10 most important things you need to know on Caspian Sea Region. We appreciate ideas, reports, news and interesting articles. Send along to Caspian[at]moderndiplomacy.eu or on Twitter: @DGiannakopoulos
1Islamic State has designs on the holy cities of Mecca, Medina, Jerusalem and endangers Europe and Russia, Vladimir Putin said. Moscow is concerned about IS-trained jihadists returning to EU countries, the CIS and Russia. "Extremists from many countries of the world, including, unfortunately, European counties, Russia and the Commonwealth of Independent States (CIS) undertake ideological and military training in the ranks of Islamic State [IS, formerly known as ISIS/ISIL]," said Putin, speaking at the Collective Security Treaty Organization (CSTO) summit in Tajikistan's capital, Dushanbe. "And certainly we are worried that they could possibly return. It is necessary to set aside geopolitical ambitions, drop so-called double standards, the policy of direct or indirect use of separate terrorist groups for achieving own goals, including removing the governments and regimes."
2Azerbaijan quits Euronest. The Parliament of Azerbaijan passed a decision regarding the resolution of the European Parliament dated September 10, 2015.The draft decision was read out by vice-speaker of the Azerbaijani Parliament, Head of the EU-Azerbaijan parliamentary cooperation committee Valeh Asgarov. According to the document, the European Parliament's resolution shows that the organization is extremely biased against Azerbaijan. The Azerbaijani Parliament adopts a decision: The subversive activities and biased campaigns against Azerbaijan shall be ended. The activity damaging the reputation of the European Parliament shall be stopped.The Azerbaijani delegation should be stopped from participating in the meetings of the Euronest Parliamentary Assembly and recalled. The Cabinet of Ministers should be ordered to ban members of the European Parliament from entering Azerbaijan in case sanctions are imposed on Azerbaijani officials.
3The American Legislative Exchange Council (ALEC), which unites state legislators form 50 U.S. states, has passed a resolution emphasizing Azerbaijan's strategic importance and fast development, APA reports. The resolution encourages the United States government to support and deepen strategic partnership with the Republic of Azerbaijan.The biggest part of the resolution is about the territorial integrity of Azerbaijan. According to the resolution, both the U.S. along with the United Nations recognizes and supports Azerbaijan's sovereignty, independence and territorial integrity.
4Kazakhstan Launches Energy Efficiency Project. On September 14, the Ministry of Investments and Development jointly with the World Bank officially launched the Kazakhstan Energy Efficiency Project to improve the energy efficiency in public and social facilities and to create the enabling environment for sustainable energy efficiency financing.The project focuses on reduction in energy use of public buildings such as schools, kindergartens, hospitals, and street lighting, to demonstrate energy cost savings and social co-benefits.
5Western dream of regime change in Iran is over, so what's next? "The contest between Iran and Saudi Arabia is destabilizing the entire region, with global consequences, and neither seems to have a workable strategy to exit the conflicts in which they are embroiled. At the heart of their competition lies Syria, a majority-Sunni country ruled by a minority regime allied with Iran" Joost Hiltermann –Reuters.
6Is Syria the new Crimea? Russia may think so. "New intelligence reports verified that Russia is sending military forces into Syria capable of striking ISIS targets. Two U.S. officials told Foreign Policy Magazine; "The intelligence community has substantiated that Russia is going to deploy Mikoyan MiG 31 and Sukhoi Su-25 fighter planes to a forward operating base in Latakia." Much of the military equipment has arrived, including air traffic control towers, aircraft supplies, as well as housing units for hundreds of troops" examiner.com
7The OSCE Minsk Group Co-chairs will organize a meeting between Foreign Minister Edward Nalbandian and his Azerbaijani counterpart Elmar Mammadyarov on the sidelines of the UN General Assembly, the U.S. ambassador to Azerbaijan said. According to Robert F. Cekuta, the Co-chairs and the Foreign Ministers will discuss the possibility of organizing a meeting between Armenian and Azerbaijani Presidents later this year. Commenting on the date of the Co-chairs' next visit to the region, the U.S. ambassador said the mediators planned to visit the region next fall, failing, however, to mention specific dates.
8New thermal power plant commissioned in Turkmenistan. A new gas-turbine thermal power plant has been commissioned in Derweze district of Turkmenistan's Ahal province, 'Neutral Turkmenistan' newspaper reported.The new power plant is able to meet the electricity demand of the province and Ashgabat city, according to the report.The power plant with the total installed capacity of 504.4 megawatt was constructed by Turkish Calik Enerji Sanayi ve Ticaret A.S.The new thermal power plant, located on the area of 32 hectares, is a complex of modern technological facilities. The main facilities among them are four powerful gas-turbine plants GE 9E produced by the US General Electric company. Their capacity is 126.1 megawatt each.
9Azerbaijan's oil production will average 0.86 million barrels per day in 2015, according to OPEC Monthly Oil Market Report published on September 14.This figure is revised down by 10,000 barrels per day from the previous month's predictions.OPEC predicts Azerbaijan's oil production at an average 0.8 million barrels per day over 2016.
10The EU should reward, not punish its loyal partner Azerbaijan. The European Union's double standards in its dealings with Azerbaijan are damaging to the trust of a people that embraces European values, writes Ceyhun Osmanlı for Euractiv.
China-Eurasia Council condemns aggression of Azerbaijan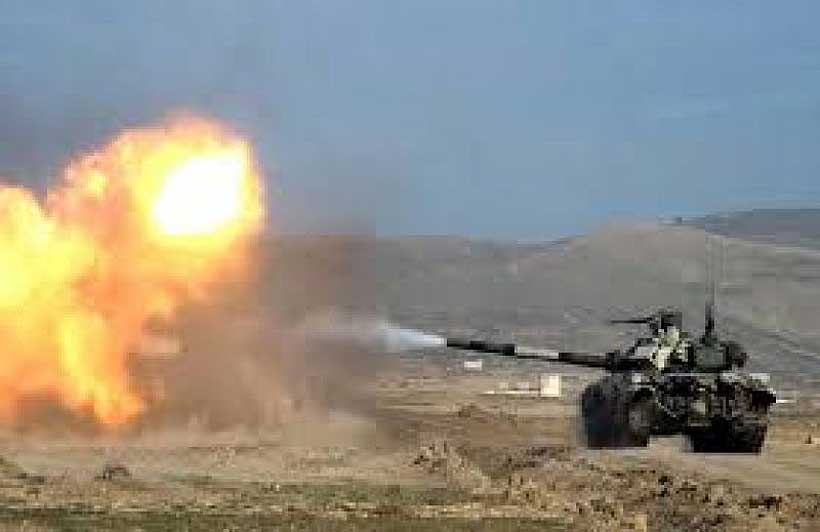 China-Eurasia Council for Political and Strategic Research strongly condemns Azerbaijani aggression which Baku started on July 12, 2020. Azerbaijani Ministry of Defense is a threat for the entire World as it is speaking about its aims to strike Metsamor Nuclear Plant, which is located in Armenia. Baku must understand that this is a crime against humanity, and it is equal to nuclear strike.The destruction of Metsamor Nuclear plant will be a disaster not only for Armenia, but also for Iran, Georgia and Azerbaijan, it will harm World's environment and stand a real problem for several generations of the World. It is worth mentioning, that this time Baku attacked the Northern borders of Armenia, which are sovereign territory of the Republic of Armenia according to International law. Azerbaijan violated the principle of territorial integrity of a sovereign state, which is one of the important pillars of International law.
China-Eurasia Council for Political and Strategic Research condemns Azerbaijan for using force against civilian population of Armenia and calls for peaceful negotiations. Baku must show solidarity and join global ceasefire initiated by the UN secretary general Antonio Guterres and must not try to escalate the situation on the border to deflect public attention from the situation concerning the outbreak of Covid-19 in Azerbaijan. We call official Baku to take care of Azerbaijani people in the hard times of Coronavirus and not send its soldiers to real death. Being multinational Council, for us It's terrible to hear about lossfrom both sides and we express our sincere condolences. Hopefully peace will come to South Caucasus, which is an important crossroad in Eurasian mainland and it can stand a very important link for Belt and Road Initiative, if all problems solved in a peaceful way.
Condemnation Of Armenian Aggression By Friends Of Azerbaijan (FoA)
Friends of Azerbaijan (FoA) strongly condemns the coward act of Armenians aggression in the Tovuz district of Azerbaijan that is a sheer violation of international borders and law. The act is an attempt of Armenia to drive global attention from the peaceful dialogue and negotiation process on Nagorno Karabakh.
In an online meeting of the delegates of the Friends of Azerbaijan (FoA), a joint declaration of condemnation has been issued by the honorable members of Friends of Azerbaijan (FoA).
According to this declaration, Armenian aggression can jeopardize the whole South Caucasus region. The incident on July 12, 2020, is being considered as a direct attack on Azerbaijan and the repercussions of this incident can result in massive catastrophe in the entire region.

The delegates of Friends of Azerbaijan (FoA) stressed the global powers to come forward and take serious action on Armenian intervention by violating the international border of Azerbaijan. The act of Armenia is an open challenge to the sovereignty of Azerbaijan.
Malik Ayub Sumbal founder of Friends of Azerbaijan (FoA) termed that Armenia is losing its legal and moral position on Nagorno Karabakh and there is mounting pressure on Armenia by the international community for the peaceful solution of Nagorno Karabakh according to the UN Resolutions. At this time to get rid of such kind of diplomatic moves, Armenia has launched another major front in Tovuz.
When the whole world is busy against the Covid19 Armenian Prime Minister has chosen a very dangerous path that can take the whole region into war and bloodshed.
Friends of Azerbijan (FoA) is firmly standing with shoulder by shoulder to the people of Azerbaijan and martyr's families at this hour.
Kyrgyz Republic to Enhance Quality of Education with World Bank Financing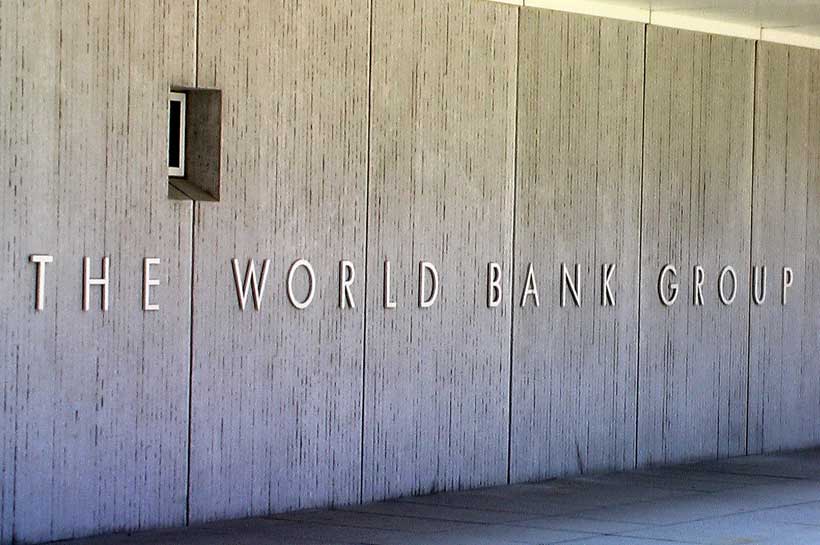 The Kyrgyz Republic will receive World Bank financing for the Learning for the Future Project in the amount of $50 million, on highly concessional terms. $25 million is allocated in the form of a grant, which requires no repayment, while the other $25 million is credit with a 0.75% interest rate, with repayments eased over 38 years, and a six-year grace period.
"The Learning for the Future Project aims to help raise the Kyrgyz Republic's human capital through enhancing school readiness and teacher effectiveness," says Bolormaa Amgaabazar, World Bank Country Manager for the Kyrgyz Republic. "The project puts special emphasis on distance and online learning, increasing digital literacy and building teacher capacity for best teaching-learning practice. Such support will help the country's education system better respond to learning from home during the current school closures and recovery period from the COVID-19 pandemic. In the long run, this approach will help better prepare children for learning and adapting to a fast-changing future economy."
The project has four main areas of support: expanding school readiness for underserved children; increasing effectiveness in teaching practice; enhancing technology-enabled support for learning; and enhancing measurement of learning. In the coming five years, the project will specifically help:
Establish 500 fully equipped community-based kindergartens in rehabilitated premises, thus enabling a successful transition to school for 20,000 children aged 3-5 years, in poor communities countrywide;
Build teacher competencies for more effective teaching of reading, mathematics and sciences in primary and secondary schools, through training in effective pedagogy and assessment, provision of digital learning content, resources and materials in 1,200 schools (53 percent of the total number of schools in the country);
Provide digital literacy training for 36,000 teachers to enhance their capacities to use digital technologies for professional development and effective teaching;
Equip 1,200 schools with an IT platform to support technology-enabled teaching and learning. The Republican Institute of In-Service Teacher Training will assist in developing digital content for teaching and learning;
Introduce a new criteria-based assessment instrument and methodology, develop and introduce standardized tests aligned with new learning standards, conduct the National Learning Assessment in 2023 for grades 4 and 8, and participate in the Program for International Student Assessment (PISA) 2024.
The project will be implemented by the Ministry of Education and Science of the Kyrgyz Republic during 2020-2025, using its existing institutional structures and in compliance with relevant World Bank procedures and standards.
The project supports the World Bank's 2019-2022 Country Partnership Framework for the Kyrgyz Republic and is closely aligned with the National Education Sector Strategy-2040 of the Ministry of Education and Science, which is now under development. The project was approved by the World Bank's Board of Executive Directors on March 31, 2020 and was ratified by the Parliament of the Kyrgyz Republic on June 11, 2020.