Azerbaijan wants to 'revise' ties with EU
Welcome to the Caspian Daily, where you will find the 10 most important things you need to know on Caspian Sea Region. We appreciate ideas, reports, news and interesting articles. Send along to Caspian[at]moderndiplomacy.eu or on Twitter: @DGiannakopoulos
1Azerbaijan on Friday fiercely rejected European criticism of its human rights record and threatened to "revise" relations over a European Parliament's resolution calling for sanctions against Azeri authorities."(Azerbaijan's) relations with the European Union should be revised due to its anti-Azeri and anti-Islamic tendencies," the oil-rich Caucasus nation's foreign ministry said in a statement.The European Parliament passed on Thursday a non-binding resolution strongly condemning the "unprecedented repression against civil society in Azerbaijan."It called on the EU's executive body to "consider targeted sanctions and visa bans on all politicians, officials and judges involved in the political persecutions."MEP also urged the EU to "conduct a thorough investigation into the corruption allegations against President (Ilham) Aliyev and members of his family."Baku said Friday it has decided to postpone the visit of a European Commission delegation which was due to arrive in Baku for talks on planned EU-Azerbaijan "strategic partnership" agreement.
2Kazakh President Nursultan Nazarbayev on Friday kicked off the first of a series of events commemorating the 550th anniversary of the Kazakh Khanate, the roots of present-day Kazakhstan.Speaking at the Palace of Independence, Nazarbayev paid tribute to the ancestors who laid the country's foundations through the khanate (political entity ruled by a khan) of Kazakh.The Kazakh Khanate was founded in 1465 in Tazar, southern Kazakhstan, by a joining of the tribes of Janybek Khan and Kerey Khan and endured until it was absorbed by the Russian Empire in the mid-19th century.The president stressed the need to know the past in order to "respect and interpret the present."Nazarbayev said that Kazakh means "free," "a freedom that characterizes the Kazakhs," a people made up of more than 130 ethnic groups, among which he highlighted "Russians, Ukrainians, Belarusians and Uzbeks."
3The European Commission estimates that Iran could become a major natural gas supplier to the European Union by the next decade, a new report says. According to an EU official, cited by the Wall Street Journal, the bloc could import up to 35 billion cubic meters of gas a year from Iran by 2030 that would help reduce dependence on Russian shipments.The conclusion of nuclear talks with Iran has set off a race among the Europeans to search for new business opportunities in the energy-rich country which owns the world's largest natural gas reserves.According to the Journal, EU Energy Commissioner Miguel Arias Canete met representatives of major European energy companies last week to encourage them "to actively pursue ties in Iran".
4Ukrainian President Petro Poroshenko said his country was moving towards peace with Russia. According to Poroshenko, he had been working "day and night" in the last 15 months since Ukraine clashed with Russia. While he does not want to dream about peace yet, he said there was "a change in tactics.""We know where the Russians and their proxies are still hiding their weapons, their tanks and their artillery – for now the order has been given to cease fire, but for how long?" the Ukrainian president told The Independent. "This is not the end of the war, but instead a change in tactics." Russian news agency Tass reported that the Ukrainian defense ministry and the general headquarters had started the process of demobilization in September upon Poroshenko's order.
5The energy-rich Azerbaijan is expected to slightly increase oil production by late 2015.The country's oil production will hit 0.88 million barrels a day in the third and fourth quarters of the year, according to the U.S. Energy Information Administration's Short-Term Energy Outlook.The country's oil production stood at 0.86 million barrels a day in the first quarter and 0.87 million barrels a day in the second quarter of this year, according to the EIA's forecasts.
6The European Parliament has carried out another political campaign against Azerbaijan. During the meeting on Sept.10, the rules of etiquette were violated, and slanderous statements were made against Azerbaijan, Speaker of the Azerbaijani Milli Majlis (Parliament) Ogtay Asadov said at the parliament's extraordinary session on Sept.14.The European Parliament's resolution is fully biased and fictitious, the speaker said, adding organization's previous meetings were attended by 50-60 deputies, but this time more than 600 deputies were involved in the meeting on Sept.10. Asadov said over the past two years the European Parliament has adopted a number of biased documents against Azerbaijan. "We were silent for a long time. However, it is impossible to be silent. This time, Europe has broken all the rules of conduct," noted the speaker. Morover, Asadov said that the parliament will appeal to the Cabinet of Ministers to reconsider Azerbaijan's cooperation with Euronest.
7Kazakhstan's President Nursultan Nazarbayev signed off on daughter Dariga's appointment as deputy-prime minister Friday, in a move that could be linked to the ex-Soviet republic's looming succession issue. Nazarbayeva, 52, was an MP and vice-speaker of the Kazakh parliament before the Friday decree. Her appointment to the position comes months after Nazarbayev secured a new five-year term in April presidential elections many believe were his last.
8With China slowing down, Russia is trying to sell its oil to India. "With the China story fizzling out, Russia is now planning to build up its presence in China's neighbor India. With huge internal energy consumption and a bustling economy, India is set to grow faster than China in 2015 and 2016 according to the recent projections from the IMF.After China, India is the next best logical alternative for Russia to strengthen its Asian ties and move away from western sanctions" Gaurav Agnihotri –Oilprice.com
9Azerbaijan's state energy company SOCAR is interested in establishing a full-scale cooperation with Turkmenistan – a reliable and promising partner, which has huge energy resources and economic potential. This was stated at a meeting held between Turkmen President Gurbanguly Berdymukhamedov and President of Azerbaijan's state energy company SOCAR Rovnag Abdullayev in Turkmenistan's national tourism zone Avaza on September 11.The sides discussed cooperation issues between the two countries in the fuel-energy, transport and communication sectors.
10The Organisation for Security and Cooperation in Europe (OSCE) said it will not monitor Azerbaijan's November parliamentary election because restrictions imposed by authorities have rendered credible poll monitoring impossible. Azeris are due to vote for the new parliament on Nov. 1. Previous elections in the ex-Soviet state, led by President Ilham Aliyev for the last 12 years, have been criticized by international observers. "The restriction on the number of observers taking part would make it impossible for the mission to carry out effective and credible election observation," Michael Georg Link, Director of the OSCE Office for Democratic Institutions and Human Rights (ODIHR), said in a press release on the OSCE website.
China-Eurasia Council condemns aggression of Azerbaijan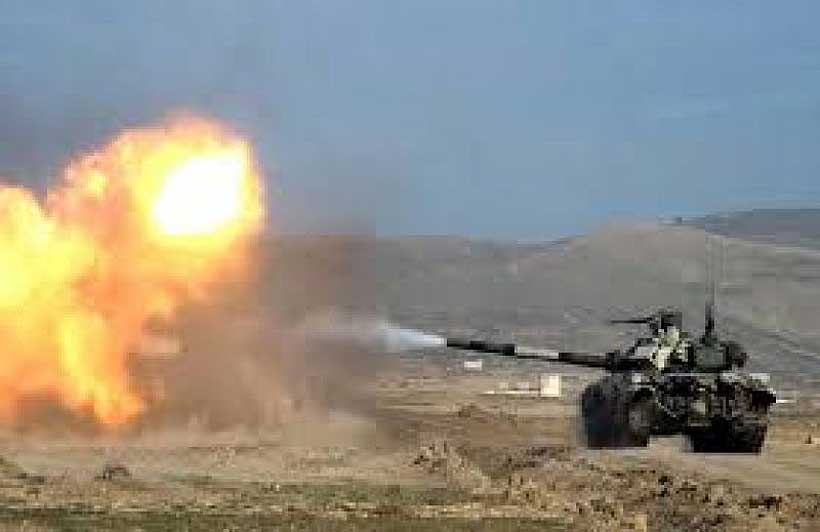 China-Eurasia Council for Political and Strategic Research strongly condemns Azerbaijani aggression which Baku started on July 12, 2020. Azerbaijani Ministry of Defense is a threat for the entire World as it is speaking about its aims to strike Metsamor Nuclear Plant, which is located in Armenia. Baku must understand that this is a crime against humanity, and it is equal to nuclear strike.The destruction of Metsamor Nuclear plant will be a disaster not only for Armenia, but also for Iran, Georgia and Azerbaijan, it will harm World's environment and stand a real problem for several generations of the World. It is worth mentioning, that this time Baku attacked the Northern borders of Armenia, which are sovereign territory of the Republic of Armenia according to International law. Azerbaijan violated the principle of territorial integrity of a sovereign state, which is one of the important pillars of International law.
China-Eurasia Council for Political and Strategic Research condemns Azerbaijan for using force against civilian population of Armenia and calls for peaceful negotiations. Baku must show solidarity and join global ceasefire initiated by the UN secretary general Antonio Guterres and must not try to escalate the situation on the border to deflect public attention from the situation concerning the outbreak of Covid-19 in Azerbaijan. We call official Baku to take care of Azerbaijani people in the hard times of Coronavirus and not send its soldiers to real death. Being multinational Council, for us It's terrible to hear about lossfrom both sides and we express our sincere condolences. Hopefully peace will come to South Caucasus, which is an important crossroad in Eurasian mainland and it can stand a very important link for Belt and Road Initiative, if all problems solved in a peaceful way.
Condemnation Of Armenian Aggression By Friends Of Azerbaijan (FoA)
Friends of Azerbaijan (FoA) strongly condemns the coward act of Armenians aggression in the Tovuz district of Azerbaijan that is a sheer violation of international borders and law. The act is an attempt of Armenia to drive global attention from the peaceful dialogue and negotiation process on Nagorno Karabakh.
In an online meeting of the delegates of the Friends of Azerbaijan (FoA), a joint declaration of condemnation has been issued by the honorable members of Friends of Azerbaijan (FoA).
According to this declaration, Armenian aggression can jeopardize the whole South Caucasus region. The incident on July 12, 2020, is being considered as a direct attack on Azerbaijan and the repercussions of this incident can result in massive catastrophe in the entire region.

The delegates of Friends of Azerbaijan (FoA) stressed the global powers to come forward and take serious action on Armenian intervention by violating the international border of Azerbaijan. The act of Armenia is an open challenge to the sovereignty of Azerbaijan.
Malik Ayub Sumbal founder of Friends of Azerbaijan (FoA) termed that Armenia is losing its legal and moral position on Nagorno Karabakh and there is mounting pressure on Armenia by the international community for the peaceful solution of Nagorno Karabakh according to the UN Resolutions. At this time to get rid of such kind of diplomatic moves, Armenia has launched another major front in Tovuz.
When the whole world is busy against the Covid19 Armenian Prime Minister has chosen a very dangerous path that can take the whole region into war and bloodshed.
Friends of Azerbijan (FoA) is firmly standing with shoulder by shoulder to the people of Azerbaijan and martyr's families at this hour.
Kyrgyz Republic to Enhance Quality of Education with World Bank Financing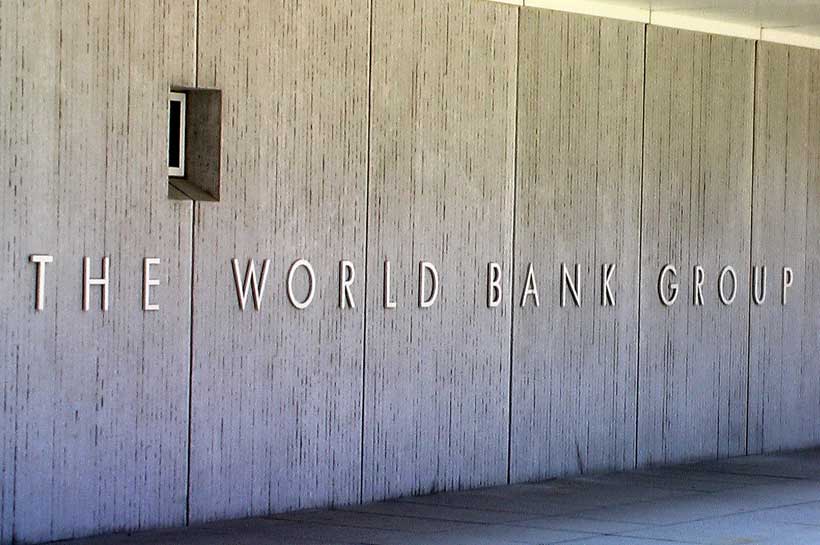 The Kyrgyz Republic will receive World Bank financing for the Learning for the Future Project in the amount of $50 million, on highly concessional terms. $25 million is allocated in the form of a grant, which requires no repayment, while the other $25 million is credit with a 0.75% interest rate, with repayments eased over 38 years, and a six-year grace period.
"The Learning for the Future Project aims to help raise the Kyrgyz Republic's human capital through enhancing school readiness and teacher effectiveness," says Bolormaa Amgaabazar, World Bank Country Manager for the Kyrgyz Republic. "The project puts special emphasis on distance and online learning, increasing digital literacy and building teacher capacity for best teaching-learning practice. Such support will help the country's education system better respond to learning from home during the current school closures and recovery period from the COVID-19 pandemic. In the long run, this approach will help better prepare children for learning and adapting to a fast-changing future economy."
The project has four main areas of support: expanding school readiness for underserved children; increasing effectiveness in teaching practice; enhancing technology-enabled support for learning; and enhancing measurement of learning. In the coming five years, the project will specifically help:
Establish 500 fully equipped community-based kindergartens in rehabilitated premises, thus enabling a successful transition to school for 20,000 children aged 3-5 years, in poor communities countrywide;
Build teacher competencies for more effective teaching of reading, mathematics and sciences in primary and secondary schools, through training in effective pedagogy and assessment, provision of digital learning content, resources and materials in 1,200 schools (53 percent of the total number of schools in the country);
Provide digital literacy training for 36,000 teachers to enhance their capacities to use digital technologies for professional development and effective teaching;
Equip 1,200 schools with an IT platform to support technology-enabled teaching and learning. The Republican Institute of In-Service Teacher Training will assist in developing digital content for teaching and learning;
Introduce a new criteria-based assessment instrument and methodology, develop and introduce standardized tests aligned with new learning standards, conduct the National Learning Assessment in 2023 for grades 4 and 8, and participate in the Program for International Student Assessment (PISA) 2024.
The project will be implemented by the Ministry of Education and Science of the Kyrgyz Republic during 2020-2025, using its existing institutional structures and in compliance with relevant World Bank procedures and standards.
The project supports the World Bank's 2019-2022 Country Partnership Framework for the Kyrgyz Republic and is closely aligned with the National Education Sector Strategy-2040 of the Ministry of Education and Science, which is now under development. The project was approved by the World Bank's Board of Executive Directors on March 31, 2020 and was ratified by the Parliament of the Kyrgyz Republic on June 11, 2020.