Azerbaijan wants to 'revise' ties with EU
Welcome to the Caspian Daily, where you will find the 10 most important things you need to know on Caspian Sea Region. We appreciate ideas, reports, news and interesting articles. Send along to Caspian[at]moderndiplomacy.eu or on Twitter: @DGiannakopoulos
1Azerbaijan on Friday fiercely rejected European criticism of its human rights record and threatened to "revise" relations over a European Parliament's resolution calling for sanctions against Azeri authorities."(Azerbaijan's) relations with the European Union should be revised due to its anti-Azeri and anti-Islamic tendencies," the oil-rich Caucasus nation's foreign ministry said in a statement.The European Parliament passed on Thursday a non-binding resolution strongly condemning the "unprecedented repression against civil society in Azerbaijan."It called on the EU's executive body to "consider targeted sanctions and visa bans on all politicians, officials and judges involved in the political persecutions."MEP also urged the EU to "conduct a thorough investigation into the corruption allegations against President (Ilham) Aliyev and members of his family."Baku said Friday it has decided to postpone the visit of a European Commission delegation which was due to arrive in Baku for talks on planned EU-Azerbaijan "strategic partnership" agreement.
2Kazakh President Nursultan Nazarbayev on Friday kicked off the first of a series of events commemorating the 550th anniversary of the Kazakh Khanate, the roots of present-day Kazakhstan.Speaking at the Palace of Independence, Nazarbayev paid tribute to the ancestors who laid the country's foundations through the khanate (political entity ruled by a khan) of Kazakh.The Kazakh Khanate was founded in 1465 in Tazar, southern Kazakhstan, by a joining of the tribes of Janybek Khan and Kerey Khan and endured until it was absorbed by the Russian Empire in the mid-19th century.The president stressed the need to know the past in order to "respect and interpret the present."Nazarbayev said that Kazakh means "free," "a freedom that characterizes the Kazakhs," a people made up of more than 130 ethnic groups, among which he highlighted "Russians, Ukrainians, Belarusians and Uzbeks."
3The European Commission estimates that Iran could become a major natural gas supplier to the European Union by the next decade, a new report says. According to an EU official, cited by the Wall Street Journal, the bloc could import up to 35 billion cubic meters of gas a year from Iran by 2030 that would help reduce dependence on Russian shipments.The conclusion of nuclear talks with Iran has set off a race among the Europeans to search for new business opportunities in the energy-rich country which owns the world's largest natural gas reserves.According to the Journal, EU Energy Commissioner Miguel Arias Canete met representatives of major European energy companies last week to encourage them "to actively pursue ties in Iran".
4Ukrainian President Petro Poroshenko said his country was moving towards peace with Russia. According to Poroshenko, he had been working "day and night" in the last 15 months since Ukraine clashed with Russia. While he does not want to dream about peace yet, he said there was "a change in tactics.""We know where the Russians and their proxies are still hiding their weapons, their tanks and their artillery – for now the order has been given to cease fire, but for how long?" the Ukrainian president told The Independent. "This is not the end of the war, but instead a change in tactics." Russian news agency Tass reported that the Ukrainian defense ministry and the general headquarters had started the process of demobilization in September upon Poroshenko's order.
5The energy-rich Azerbaijan is expected to slightly increase oil production by late 2015.The country's oil production will hit 0.88 million barrels a day in the third and fourth quarters of the year, according to the U.S. Energy Information Administration's Short-Term Energy Outlook.The country's oil production stood at 0.86 million barrels a day in the first quarter and 0.87 million barrels a day in the second quarter of this year, according to the EIA's forecasts.
6The European Parliament has carried out another political campaign against Azerbaijan. During the meeting on Sept.10, the rules of etiquette were violated, and slanderous statements were made against Azerbaijan, Speaker of the Azerbaijani Milli Majlis (Parliament) Ogtay Asadov said at the parliament's extraordinary session on Sept.14.The European Parliament's resolution is fully biased and fictitious, the speaker said, adding organization's previous meetings were attended by 50-60 deputies, but this time more than 600 deputies were involved in the meeting on Sept.10. Asadov said over the past two years the European Parliament has adopted a number of biased documents against Azerbaijan. "We were silent for a long time. However, it is impossible to be silent. This time, Europe has broken all the rules of conduct," noted the speaker. Morover, Asadov said that the parliament will appeal to the Cabinet of Ministers to reconsider Azerbaijan's cooperation with Euronest.
7Kazakhstan's President Nursultan Nazarbayev signed off on daughter Dariga's appointment as deputy-prime minister Friday, in a move that could be linked to the ex-Soviet republic's looming succession issue. Nazarbayeva, 52, was an MP and vice-speaker of the Kazakh parliament before the Friday decree. Her appointment to the position comes months after Nazarbayev secured a new five-year term in April presidential elections many believe were his last.
8With China slowing down, Russia is trying to sell its oil to India. "With the China story fizzling out, Russia is now planning to build up its presence in China's neighbor India. With huge internal energy consumption and a bustling economy, India is set to grow faster than China in 2015 and 2016 according to the recent projections from the IMF.After China, India is the next best logical alternative for Russia to strengthen its Asian ties and move away from western sanctions" Gaurav Agnihotri –Oilprice.com
9Azerbaijan's state energy company SOCAR is interested in establishing a full-scale cooperation with Turkmenistan – a reliable and promising partner, which has huge energy resources and economic potential. This was stated at a meeting held between Turkmen President Gurbanguly Berdymukhamedov and President of Azerbaijan's state energy company SOCAR Rovnag Abdullayev in Turkmenistan's national tourism zone Avaza on September 11.The sides discussed cooperation issues between the two countries in the fuel-energy, transport and communication sectors.
10The Organisation for Security and Cooperation in Europe (OSCE) said it will not monitor Azerbaijan's November parliamentary election because restrictions imposed by authorities have rendered credible poll monitoring impossible. Azeris are due to vote for the new parliament on Nov. 1. Previous elections in the ex-Soviet state, led by President Ilham Aliyev for the last 12 years, have been criticized by international observers. "The restriction on the number of observers taking part would make it impossible for the mission to carry out effective and credible election observation," Michael Georg Link, Director of the OSCE Office for Democratic Institutions and Human Rights (ODIHR), said in a press release on the OSCE website.
Beijing: Getting to know Chemical Leasing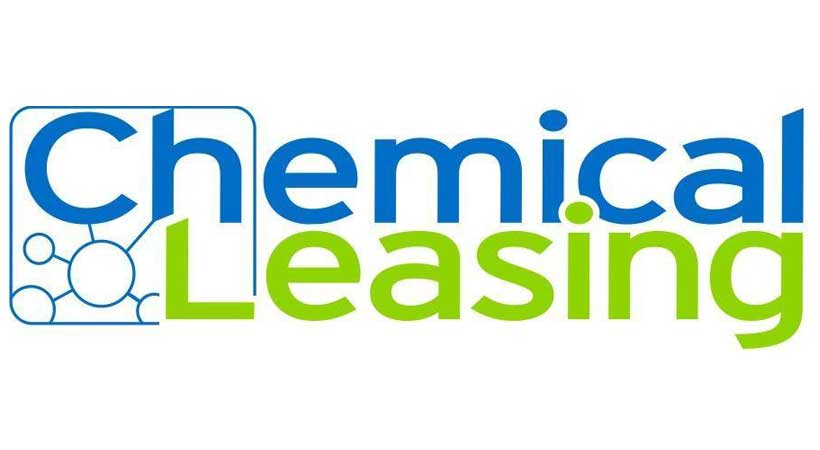 Experts from the United Nations Industrial Development Organization (UNIDO) have introduced the circular economy business model, Chemical Leasing, to stakeholders in China, and are encouraging companies to take advantage of the approach to achieve economic, social and environmental benefits.
More than 60 participants from government institutions, companies, and industry associations participated in a training session, jointly organized by UNIDO and the Solid Waste and Chemicals Management Centre, which is affiliated with the Ministry of Environmental Protection of China.
Chemical leasing is a business model in which the chemical company supplies a substance for a specific service, but retains ownership of the chemical. It shifts the focus from increasing sales volume of chemicals towards a value added approach
The training in Beijing addressed the general concept and policy perspectives of Chemical Leasing and introduced some of the best case studies showcasing the results of the approach at a global level. The training, which was part of a three-day mission to China, also showed participants how to establish a Chemical Leasing business case and how to quantify the benefits.
Representatives of the Government and of the private sector expressed huge interest and discussed potential ways of applying the Chemical Leasing approach in China.
The fourth Global Chemical Leasing award ceremony will take place in Vienna, Austria, in November 2018. It will be part of the Green Chemistry Conference 2018 in connection with the Council of the European Union (EU) programme, "Smart and Sustainable Europe", held during Austria's EU Presidency. Companies and individuals are invited to submit applications for the award in three categories:  case studies (for companies), research, and special innovation. The call for applications is open until 15 August 2018. More information can be found here.
UNIDO to work together with the International Solar Alliance
The United Nations Industrial Development Organization (UNIDO) has signed an agreement to work together with the International Solar Alliance (ISA). The joint declaration was signed on the first day of the Sustainable Energy Forum for East Africa taking place in Kigali, Rwanda from 19-21 March. The Forum has brought together key players within the sustainable energy sector to discuss challenges and opportunities for the sector within the wider East African Community.
The declaration was signed by Tareq Emtairah, Director of UNIDO's Department of Energy and Upendra Tripathy, Deputy Director General of ISA.
UNIDO is the specialized agency of the United Nations promoting and accelerating inclusive and sustainable industrial development. UNIDO helps countries, among other things, to increase substantially the share of renewable energy in the global energy mix and to achieve Sustainable Development Goal 7 to provide affordable, reliable, sustainable and modern energy for all by 2030.
The International Solar Alliance (ISA) is a treaty based international inter-governmental organization which was launched on 30 November 2015, with headquarters in India. The ISA has been established to collectively address common key challenges to scale up solar energy and take coordinated action to aggregate demand for finance, technologies, innovation, reseach and development,and capacity building.
At the signing ceremony, the two parties agreed to cooperate in a number of areas including developing knowledge networks to raise awareness of the benefits of solar energy in member countries; and to jointly collate and provide evidence-based advice to member countries on policies and practices to create a favourable environment for solar energy.
They further agreed to work with other parties, and to strengthen the institutional and technical capacities of the global network of sustainable energy centres, which includes the East African Centre for Renewable Energy and Energy Efficiency. The centres provide policy support, capacity building and technical assistance on solar energy applications and energy efficiency.
Business leaders and policy makers engage at the ASEAN-Australia Special Summit
Business leaders from ASEAN and Australia attended a series of engagements with policy makers at the sidelines of the ASEAN-Australia Special Summit.
These engagements provided them with opportunities to share insights into regional market dynamics, as well as exchange views on opportunities from the fast-growing technological advancement and enhanced economic ties between ASEAN and Australia.
Secretary-General of ASEAN Dato Lim Jock Hoi, who was in Sydney to participate in the Special Summit, also took time to engage these industry leaders and leading CEOs from ASEAN and Australia.
The business segment of the Special Summit saw the convening of the Small and Medium Enterprises (SME) Conference and a CEO Forum.
At the SME Conference on 16 March, Prime Minister of Australia Malcolm Turnbull, and his counterpart from Singapore, Prime Minister Lee Hsien Loong, highlighted the importance of SMEs as the engine for growth, and the opportunities for SMEs to benefit from closer economic linkages between ASEAN and Australia in the digital era. On this occasion, Prime Minister Turnbull announced the launch of an initiative on digital trade standards.
Opening the CEO Forum on 17 March, Prime Minister Turnbull highlighted the importance of receiving practical feedback from businesses in progressing regional economic initiatives. He also underscored the value of sharing experiences and expertise in areas such as sustainable and smart city development. To this end, Prime Minister Turnbull launched a new AUD30 million ASEAN-Australia initiative on smart and sustainable cities. Speaking at the same forum, Indonesian President Joko Widodo highlighted the immense opportunities from economic growth and digital technology advancement in ASEAN. The one-day forum addressed key topics related to ASEAN-Australia economic partnership, including on tourism, digital transformation in services, advanced manufacturing, Industry 4.0, agri-food and energy supply chains, and infrastructure.