Saudi Arabia Plans to Build Canal to Bypass Strait of Hormuz
Welcome to the Caspian Daily, where you will find the 10 most important things you need to know on Caspian Sea Region. We appreciate ideas, reports, news and interesting articles. Send along to Caspian[at]moderndiplomacy.eu or on Twitter: @DGiannakopoulos
1Saudi Arabia is planning to construct a water canal in Yemen named Salman to use it as a link between the Persian Gulf and the Arabian instead of the Strait of Hormuz."Studies are underway on the construction of a waterway which starts from a part of Saudi Arabia's water border in Khour al-Adid area between the UAE and Qatar and stretches 950km to the Arabian Sea," Sa'ad Ibn Omar, the head of Arab Studies Center in Riyadh, revealed on Wednesday. Omar said that the Salman Canal is due to be built so that Qatar, the UAE and Kuwait can export their oil to other world states through this canal instead of the Strait of Hormuz which is controlled by Iran."Saudi Arabia has also considered two other alternative paths for the canal which include Oman to replace Yemen if necessary," Omar said.
2Reports say Russian President Vladimir Putin and Ukrainian President Petro Poroshenko will meet with the French and German leaders in Paris in early October to discuss efforts to resolve the Ukraine conflict. The meeting would be the first face-to-face talks by the four since they met in mid-February to forge a cease-fire agreement in Minsk. The Elysee Palace said in a statement that the four leaders had spoken via phone on September 9 for about 90 minutes and that they agreed that a general cease-fire in eastern Ukraine between government troops and Russian-backed separatist fighters has generally held since September 1.
3Greece and Iran have reportedly granted Russia permission to fly over their territory when supplying aid to Syria. The Interfax news agency quoted a Russian Embassy official in Tehran as saying on September 9 that Iran approved all of Moscow's requests on flights delivering humanitarian aid to Syria. Separately, a Russian Embassy official in Athens told TASS that Greece granted Russia the right to use its airspace for humanitarian flights to Syria on August 31. Greece said this week that the United States had asked it to close its airspace to Russian aid flights to Syria because of concerns that Moscow might be building up military forces to support Syrian President Bashar al-Assad.
4A conference titled "Religious tolerance: the culture of coexistence in Azerbaijan" has been organized in the French capital as part of the "Azerbaijan in the heart of Paris" project implemented by the Heydar Aliyev Foundation. Azerbaijan's First Lady, President of the Heydar Aliyev Foundation, Mehriban Aliyeva, as well as representatives from Azerbaijani and French religious organizations attended the conference.Addressing the event, Mehriban Aliyeva said Azerbaijan is located at the crossroads of civilizations and cultures, serving as a bridge between Asia and Europe, and this plays an important role in the development of cultural diversity."Traditions of tolerance are alive in our country today. Azerbaijan is a member of both the Organization of Islamic Cooperation and the Council of Europe. We are proud of our cultural and historical heritage," the first lady said.
5In January-August 2015, Kazakhstan produced 30.2 billion cubic meters of natural gas, which is 6 percent more than in the same period last year, Deputy Minister of Energy of Kazakhstan Uzakbai Karabalin said during a press conference at the office of the Central Communications. He said that the growth of gas production in Kazakhstan has been observed not for the first time. Last year, gas production in the country amounted to 43.2 billion cubic meters, which is 2.2 percent more than the same period of 2013. The main growth of gas production is provided by such large mining companies as Karachaganak Petroleum Operating, Tengizchevroil, CNPC-Aktobe.
6Turkmenistan has seen a 8.3 percent GDP growth in social and economic development from January to August of this year, according to a recent meeting of the Cabinet of Ministers. Summarizing the results from various sectors of the national economy for the first eight months of the current year, production was cited to have grown by 7.2 percent, reported Review.uz website. The high economic potential and stable GDP growth will allow the government to provide a wide range of additional social benefits to citizens of Turkmenistan.
7NATO and the United States have expressed concern over reports of growing Russian military activity in Syria. NATO Secretary-General Jens Stoltenberg said that, if confirmed, Russia's involvement would "not contribute to solving the conflict."U.S. Secretary of State John Kerry called his Russian counterpart, Sergei Lavrov, to reiterate his concerns. Spokesman John Kirby said Kerry made clear to Lavrov that if the reports were true "it could lead to greater violence and are not helpful at all" to efforts by the international community to end the conflict.The Russian Foreign Ministry said Lavrov "highlighted the significance of a consolidated response to terrorist groupings that have seized a sizable part" of Syria." Russia acknowledges it has sent military experts to assist with Russian arms deliveries.
8Azerbaijan is ready to continue supporting fraternal Afghanistan in developing the transport, energy, information and communication technologies, Ashraf Shikhaliyev, the head of the Azerbaijan International Development Agency (AİDA) under the Azerbaijani foreign ministry, said Sept. 9. He said that the Baku-Tbilisi-Kars railway and new Baku International Sea Trade Port will create favorable opportunities for Afghanistan to enter the world markets. This will revive and contribute to the sustainable development of the economy of Afghanistan.
9The depreciation of Kazakhstan's national currency, the tenge, after the abolition of the currency corridor has put additional pressure on the balance sheets of the country's banks, but the entire market implements prudential and other regulations, and the situation in the banking sector is under control. This remark was made by the Deputy Chairman of the National Bank of Kazakhstan, Kuat Kozhahmetov at a press-conference in Almaty on September 9. The official also said that the conducted stress tests showed that "the adequacy of the capital is good." For several months the National Bank has developed a package of legal acts aimed at facilitating conditions for banks in the current economic situation.
10The Ministry of Culture and Tourism has prepared a new bill 'On tourism' for improvement of legislative base in the sphere of tourism. In line with the sources in the ministry, the new bill 'On tourism' which reflected proposals and recommendations of the Twinning project experts of the World Tourism Organization and European Union, features the major institutional, regulatory and advanced experience for a more effective control of the tourism sphere. According to the ministry, application of this bill will promote further development of the tourism potential of Azerbaijan, raising effectiveness of business processes, regulation of tourism activity by the state and creation of broad opportunities on support of tourism industry.
Strengthen Inclusion and Empower the World's Invisible Billion
The World Bank announced today the launch of the second Mission Billion Challenge for innovative solutions to increase inclusion and access to digital platforms such as identification systems. This challenge will crowdsource innovations at a time when countries seek to deliver cash relief to vulnerable persons, such as informal workers affected by the COVID-19 pandemic. The Challenge offers cash prizes totaling US$150,000 for the most promising solutions.
"The challenges countries are facing to mitigate the economic impact of COVID-19 underscore the urgency for action. Innovation that takes into consideration gender equality and different levels of access to technology among vulnerable groups is critical," said World Bank Vice President for Infrastructure Makhtar Diop, "The Mission Billion Challenge is a platform for sourcing solutions that address disparities by helping to ensure identification systems are inclusive of all people."
The Mission Billion Challenge comes at a time of an unprecedented global crisis. The pandemic highlights the importance of platforms (such as foundational IDs, government to person (G2P) payments, and social registries) to quickly scale up or to introduce new social protection programs. In particular, countries with such assets have been able to efficiently make cash transfers to informal workers, migrant workers, and other vulnerable populations who are difficult to identify and not commonly included in social safety nets. The Challenge seeks more solutions to how countries can increase their efforts to reach women and girls, and vulnerable populations—who often lack smartphones, computers and broadband internet access—to prove who they are, remotely with no or minimal in-person interaction, so they can access services and benefits with minimal risks to health.
 "Inclusion must be at the heart of all digital solutions. Vulnerable groups—such as the poor, people living in remote areas, women and girls, migrants and refugees—are more likely to face barriers to accessing and using their IDs. They must have equal access to services, support, and new economic opportunities which having an ID helps create," said World Bank Vice President of Equitable Growth, Finance, and Institutions Ceyla Pazarbasioglu. 
The 2020 Mission Billion Challenge offers a Global Prize for solutions with world-wide application to ensure the inclusivity of ID systems for vulnerable groups, particularly during physical distancing requirements. This year, a new Regional West Africa Prize, will seek innovative solutions that facilitate contributions to social insurance programs, such as pensions and savings accounts, by informal sector workers.
Individuals and organizations with a strong passion for developing innovative solutions are encouraged to apply. Submitted solutions to the Challenge will be reviewed by a group of experts in digital identification, inclusion, and international development. Finalists will be invited to a high-level event to present their solutions in front of distinguished judges around the World Bank Group's Annual Meetings in October 2020.
The Mission Billion Challenge is open. The submission deadline is August 14, 2020. To learn more about the Challenge, visit: http://id4d.worldbank.org/missionbillion.
About the Identification for Development (ID4D) Initiative
The World Bank Group's Identification for Development (ID4D) Initiative helps countries realize the transformational potential of digital identification. ID4D is a cross sectoral initiative that works closely with countries and partners to enable all people to exercise their rights and to access services, including to provide official identification to the estimated 1 billion people currently without one. ID4D has three pillars of activity: country and regional engagement; thought leadership; and global convening and platforms. The ID4D agenda supports the achievement of the World Bank Group's two overarching goals: ending extreme poverty by 2030 and promoting shared prosperity. ID4D is supported by the Bill & Melinda Gates Foundation, the UK Government, the French Government, the Australian Government, and Omidyar Network.
Enabling Europe to lead the green and digital transition
The Commission released today its latest report on the EU's Science, Research and Innovation Performance, through which it analyses how Europe performs in the global context. It highlights the need for research and innovation (R&I) to support sustainable and inclusive growth of companies, regions and countries, making sure that no one is left behind in the quest for strengthening innovation systems, especially in less-developed regions. It also emphasises the importance of ensuring that Europeans have the right skills, in the light of new technological revolutions, as well as the significant role of R&I policy in reinforcing companies' productivity, resulting in jobs and value creation, in a sustainable way. In particular, the 2020 edition of the biennial report presents 11 policy recommendations to support our people, planet and prosperity.
Mariya Gabriel, Commissioner for Innovation, Research, Culture, Education and Youth said: "Research and innovation is at the core of the response to the unprecedented crisis we are facing and can significantly contribute to the economic recovery. The 2020 Science, Research and Innovation Performance report shows how research and innovation are central to bring about the ecological and digital transitions Europe needs. Horizon 2020 and the future Horizon Europe programme play a crucial role in this transformation."
The EU ranks among the top players in scientific production and excellence, for example accounting worldwide for 25% of top-cited scientific publications on the topic of climate and for 27% in the area of bioeconomy. When it comes to patent applications in these two areas, the EU is also leading the way with 24% in climate and 25% in bioeconomy. Yet, more efforts are needed to turn research results into sustainable marketable solutions as well as to build a strong European Research Area and increase the effectiveness of public research systems.And, as digitalisation is transforming R&I,the right policy mix should foster deep-tech and researchers' digital skills, alongside promoting open science and ensuring sufficient investments in high-quality data infrastructures. Horizon Europe, the EU's next research and innovation framework programme, will be a key part in stepping up and steering R&I efforts, through its mission-oriented approach and European partnerships.
Building on the EU's excellence and top performance in science-based research and innovation, the Science, Research and Innovation Performance report presents 11 policy recommendations, grouped around three main pillars:
R&I for a safe and just space for humanity;
R&I for global leadership;
R&I for economic and societal impact.
Together, they pave the way towards R&I delivering on the Sustainable Development Goals and mainstreaming them into EU policies and initiatives that will contribute to a fair, climate-neutral and digital Europe, while at the same time boosting the competitiveness of European businesses and regions.
Background
The Science, Research and Innovation performance of the EU report analyses research and innovation dynamics as well as Europe's performance on science and innovation and their drivers. The Report combines indicator-based macroeconomic analysis with in-depth analytical research to create a narrative that speaks to an audience of both research and innovation as well as economics and finance policymakers and analysts. This is the third edition of the biennial publication by the European Commission's Directorate-General for Research and Innovation.
World Bank: Belarus' Economy Can Face a Severe Shock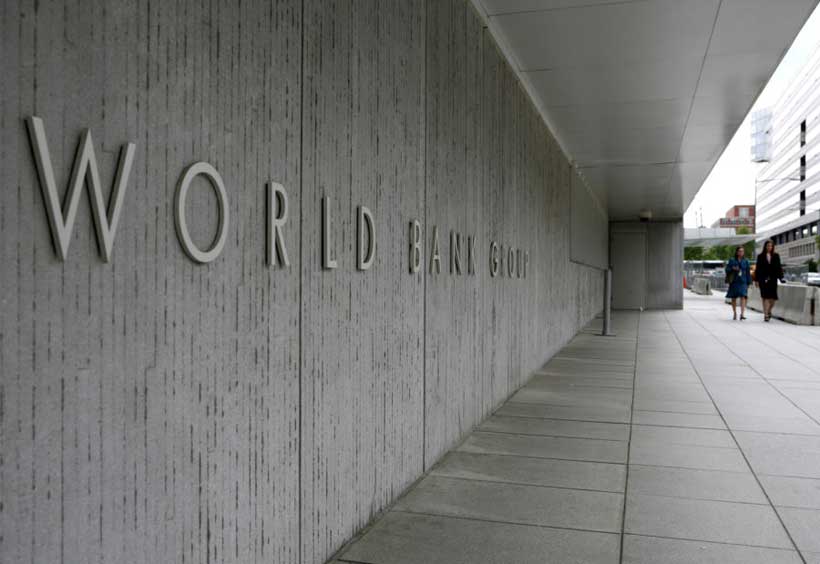 As a small, open, commodity-exporting economy, Belarus is heavily exposed to shocks caused by deep contractions in its main trading partners, the collapse of oil prices, and global financial volatility related to the COVID-19 pandemic, says the World Bank's latest Economic Update for Belarus, released today. Belarus' economy is anticipated to contract by at least 4 percent in 2020 – the largest decline in 25 years – and growth is expected to remain weak in the medium-term.
"The impacts of COVID-19 will be severe for Belarus," said Alex Kremer, World Bank Country Manager for Belarus. "A faster return to normal, however, could be achieved by enabling social distancing to slow the spread of the virus and cash transfers to assist vulnerable households. In addition, policy measures to boost competitiveness and productivity will allow Belarus to take advantage of global trends expected to accelerate after COVID-19. These include the growth of digital services, as well as more opportunities for goods and services, as producers seek to diversify supply chains and relocate manufacturing closer to home."
A Special Topic Note that is part of the Update reviews the experiences of other countries in responding to the pandemic and formulates potential policy measures for Belarus.
"To help mitigate the social and economic impacts of the pandemic, it is critical to strengthen support to the poor and most vulnerable," said Kiryl Haiduk, World Bank Country Economist for Belarus. "In Belarus, this could include increasing the coverage and generosity of means-tested benefits, such as the cash component of the targeted social assistance program (GASP), and increasing unemployment support."
Since the Republic of Belarus joined the World Bank in 1992, lending commitments to the country have totaled $2.1 billion. In addition, the country has received grants of $31 million. The active investment lending portfolio financed by the World Bank in Belarus includes ten projects totaling $1.05 billion.