Saudi Arabia Plans to Build Canal to Bypass Strait of Hormuz
Welcome to the Caspian Daily, where you will find the 10 most important things you need to know on Caspian Sea Region. We appreciate ideas, reports, news and interesting articles. Send along to Caspian[at]moderndiplomacy.eu or on Twitter: @DGiannakopoulos
1Saudi Arabia is planning to construct a water canal in Yemen named Salman to use it as a link between the Persian Gulf and the Arabian instead of the Strait of Hormuz."Studies are underway on the construction of a waterway which starts from a part of Saudi Arabia's water border in Khour al-Adid area between the UAE and Qatar and stretches 950km to the Arabian Sea," Sa'ad Ibn Omar, the head of Arab Studies Center in Riyadh, revealed on Wednesday. Omar said that the Salman Canal is due to be built so that Qatar, the UAE and Kuwait can export their oil to other world states through this canal instead of the Strait of Hormuz which is controlled by Iran."Saudi Arabia has also considered two other alternative paths for the canal which include Oman to replace Yemen if necessary," Omar said.
2Reports say Russian President Vladimir Putin and Ukrainian President Petro Poroshenko will meet with the French and German leaders in Paris in early October to discuss efforts to resolve the Ukraine conflict. The meeting would be the first face-to-face talks by the four since they met in mid-February to forge a cease-fire agreement in Minsk. The Elysee Palace said in a statement that the four leaders had spoken via phone on September 9 for about 90 minutes and that they agreed that a general cease-fire in eastern Ukraine between government troops and Russian-backed separatist fighters has generally held since September 1.
3Greece and Iran have reportedly granted Russia permission to fly over their territory when supplying aid to Syria. The Interfax news agency quoted a Russian Embassy official in Tehran as saying on September 9 that Iran approved all of Moscow's requests on flights delivering humanitarian aid to Syria. Separately, a Russian Embassy official in Athens told TASS that Greece granted Russia the right to use its airspace for humanitarian flights to Syria on August 31. Greece said this week that the United States had asked it to close its airspace to Russian aid flights to Syria because of concerns that Moscow might be building up military forces to support Syrian President Bashar al-Assad.
4A conference titled "Religious tolerance: the culture of coexistence in Azerbaijan" has been organized in the French capital as part of the "Azerbaijan in the heart of Paris" project implemented by the Heydar Aliyev Foundation. Azerbaijan's First Lady, President of the Heydar Aliyev Foundation, Mehriban Aliyeva, as well as representatives from Azerbaijani and French religious organizations attended the conference.Addressing the event, Mehriban Aliyeva said Azerbaijan is located at the crossroads of civilizations and cultures, serving as a bridge between Asia and Europe, and this plays an important role in the development of cultural diversity."Traditions of tolerance are alive in our country today. Azerbaijan is a member of both the Organization of Islamic Cooperation and the Council of Europe. We are proud of our cultural and historical heritage," the first lady said.
5In January-August 2015, Kazakhstan produced 30.2 billion cubic meters of natural gas, which is 6 percent more than in the same period last year, Deputy Minister of Energy of Kazakhstan Uzakbai Karabalin said during a press conference at the office of the Central Communications. He said that the growth of gas production in Kazakhstan has been observed not for the first time. Last year, gas production in the country amounted to 43.2 billion cubic meters, which is 2.2 percent more than the same period of 2013. The main growth of gas production is provided by such large mining companies as Karachaganak Petroleum Operating, Tengizchevroil, CNPC-Aktobe.
6Turkmenistan has seen a 8.3 percent GDP growth in social and economic development from January to August of this year, according to a recent meeting of the Cabinet of Ministers. Summarizing the results from various sectors of the national economy for the first eight months of the current year, production was cited to have grown by 7.2 percent, reported Review.uz website. The high economic potential and stable GDP growth will allow the government to provide a wide range of additional social benefits to citizens of Turkmenistan.
7NATO and the United States have expressed concern over reports of growing Russian military activity in Syria. NATO Secretary-General Jens Stoltenberg said that, if confirmed, Russia's involvement would "not contribute to solving the conflict."U.S. Secretary of State John Kerry called his Russian counterpart, Sergei Lavrov, to reiterate his concerns. Spokesman John Kirby said Kerry made clear to Lavrov that if the reports were true "it could lead to greater violence and are not helpful at all" to efforts by the international community to end the conflict.The Russian Foreign Ministry said Lavrov "highlighted the significance of a consolidated response to terrorist groupings that have seized a sizable part" of Syria." Russia acknowledges it has sent military experts to assist with Russian arms deliveries.
8Azerbaijan is ready to continue supporting fraternal Afghanistan in developing the transport, energy, information and communication technologies, Ashraf Shikhaliyev, the head of the Azerbaijan International Development Agency (AİDA) under the Azerbaijani foreign ministry, said Sept. 9. He said that the Baku-Tbilisi-Kars railway and new Baku International Sea Trade Port will create favorable opportunities for Afghanistan to enter the world markets. This will revive and contribute to the sustainable development of the economy of Afghanistan.
9The depreciation of Kazakhstan's national currency, the tenge, after the abolition of the currency corridor has put additional pressure on the balance sheets of the country's banks, but the entire market implements prudential and other regulations, and the situation in the banking sector is under control. This remark was made by the Deputy Chairman of the National Bank of Kazakhstan, Kuat Kozhahmetov at a press-conference in Almaty on September 9. The official also said that the conducted stress tests showed that "the adequacy of the capital is good." For several months the National Bank has developed a package of legal acts aimed at facilitating conditions for banks in the current economic situation.
10The Ministry of Culture and Tourism has prepared a new bill 'On tourism' for improvement of legislative base in the sphere of tourism. In line with the sources in the ministry, the new bill 'On tourism' which reflected proposals and recommendations of the Twinning project experts of the World Tourism Organization and European Union, features the major institutional, regulatory and advanced experience for a more effective control of the tourism sphere. According to the ministry, application of this bill will promote further development of the tourism potential of Azerbaijan, raising effectiveness of business processes, regulation of tourism activity by the state and creation of broad opportunities on support of tourism industry.
Erasmus+: a turning point in the lives of 5 million European students
New evidence shows that Erasmus+ makes students more successful in their personal and professional lives and helps universities to become more innovative, according to two new independent studies released today by the European Commission.
The large-scale studies based on the feedback from nearly 77 000 students and staff and over 500 organisations measure and analyse the impact the Erasmus+ programme has on its main beneficiaries. Results show how the EU programme helps prepare young Europeans for the new digital era and thrive in their future careers. Erasmus+ also boosts innovation capacity of universities, their international engagement and ability to answer the needs of the labour market.
Commissioner for Education, Culture, Youth and Sport, Tibor Navracsics said: "It is impressive to see how Erasmus+ enables young people to thrive in the modern labour market and in a more diverse society. I am happy to see that Erasmus+ graduates feel more ready to take on new challenges, have better career prospects and are more aware of the benefits the EU brings to their daily lives. At the same time, universities that take part in Erasmus+ are not only more international but also better placed to respond to the needs of the world of work."
The key findings of the studies are:
Erasmus+ helps students find their desired careers and get jobs quicker
Over 70% of former Erasmus+ students say that they have a better understanding of what they want to do in their future careers when they return from abroad. Their experience abroad also enables them to re-orient their studies to better match their ambitions. The higher education impact study further reveals that 80% were employed within three months of graduation and 72% say their experience abroad helped them get their first job. Nine in ten Erasmus+ alumni say they make use of the skills and experiences acquired abroad in their daily work. Erasmus+ addresses skills mismatches by focusing on soft and interdisciplinary skills development businesses need.
Erasmus+ boosts European sense of belonging
More than 90% of Erasmus+ students also improve their ability to work and collaborate with people from different cultures and feel they have a European identity. The biggest impact is on the students who felt less convinced about the EU prior to their exchange and the students that spent time in a more culturally different country. Of all Erasmus+ students those coming from Eastern Europe identify the most with the EU.
Erasmus+ supports digital transformation and social inclusion
Erasmus+ cooperation projects make the majority of participating universities better prepared for digital transformation. Making use of new technologies and innovative teaching and learning methods helps strengthen their international cooperation and innovation capacity. Academic staff, who made use of Erasmus+ are more open to involving staff from enterprises in their courses than their non-mobile peers, around 60% compared to 40%. More than 80% of academics report that their experience abroad has led to the development of more innovative curricula. Moreover, two out of three participating universities stated EU-wide projects also contribute to increasing social inclusion and non-discrimination in higher education.
Other findings show that former Erasmus+ students are more satisfied with their jobs compared to those who have not gone abroad. They also have careers that are more international and are almost twice as likely to work abroad. Erasmus+ also supports entrepreneurship. One in four cooperation projects contributed to entrepreneurial education and strengthened entrepreneurship. A third of projects helped create spin-offs and start-ups.
Background
Between 2014 and 2018, more than 2 million students and staff in higher education undertook a learning, training or teaching period abroad as part of the Erasmus+ programme. During the same period, almost 1 000 Erasmus+ Strategic Partnerships between higher education institutions and 93 Knowledge Alliances between universities and businesses received EU funding. More than 40% of these trained students and academic staff in forward-looking skills related to environment and climate change, energy and resources, digital (ICT and digital skills) and entrepreneurship.
The two studies (Erasmus+ Higher Education Impact study and the Erasmus+ Higher Education Strategic Partnerships and Knowledge Alliances study) assessed the impact of the programme on its two main beneficiaries: individuals and organisations.
For the first study, almost 77 000 responses, including from around 47 000 Erasmus+ students, 12 000 graduates and 10 000 staff members with Erasmus+ experience were analysed. The findings of the second study are based on responses from 258 Erasmus+ Strategic Partnerships and Knowledge Alliances (representing 504 organisations) awarded funding in 2014-2016 as well as 26 detailed case studies.
IEA holds Energy Efficiency Training Week in Paris
The International Energy Agency is hosting its 11th Energy Efficiency in Emerging Economies Training Week from 20 to 24 May. More than 120 energy efficiency professionals from 40 countries have come together in Paris for the event.
The objective of the training week is to enable participants to learn from leading experts in the field and from each other, strengthening the knowledge and networks needed to meet some of today's most pressing challenges. The weeklong activities focus on the critical role of energy efficiency in mitigating growing energy demand across all sectors in the world's fastest‑growing economies.
Dr Fatih Birol, the IEA's Executive Director, kicked off the event by stressing the importance of energy efficiency as the first fuel. "Many of the challenges the world is facing today – climate change, energy security, access to electricity – can be met at a large scale only by implementing the right energy efficiency policies," he said.
Ambassadors from Brazil, Switzerland and the United Kingdom joined Dr Birol in the open plenary session to share their experiences and support for the training week. His Excellency, Mr. Carlos Márcio Cozendey, Ambassador and Delegate of Brazil to International Economic Organisations in Paris, commended the opportunity that the training week presents. "Energy efficiency will remain very important in Brazil, and international cooperation through the IEA and bilateral cooperation with different countries will be an important part of that," he said.
Participants are engaged in one of five parallel courses, which focus on energy efficiency in buildings, industry, appliances and equipment, cities, and indicators and evaluation. Experts from the IEA are guiding participants through an interactive agenda, with lectures, discussions, practical exercises, site visits and group activities.
The IEA will host its first Energy Efficiency Training Week for Africa later this year and a specialised training programme on green buildings in Singapore from 16 to 18 July. Please keep an eye on our website for registration opening dates.
Aviation Strategy for Europe: Commission signs landmark aviation agreements with China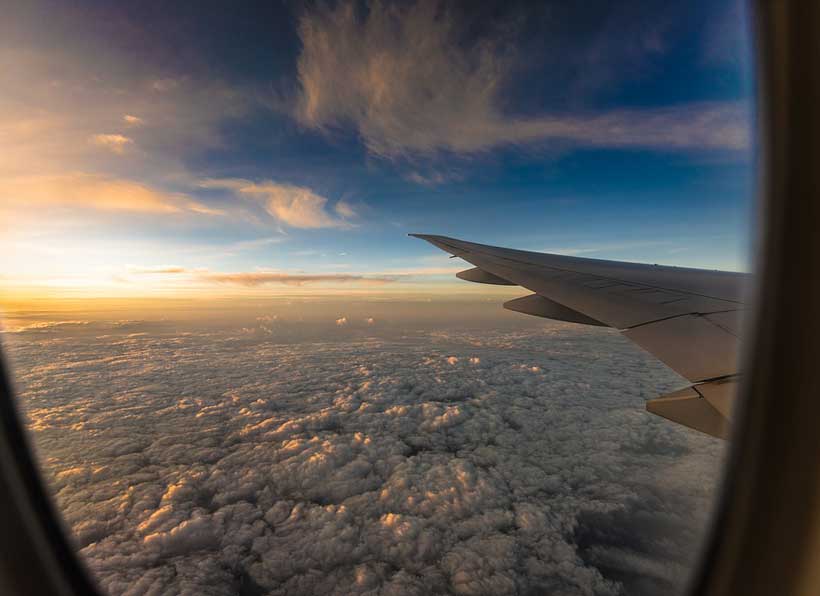 The European Union and China have today signed an agreement on civil aviation safety and a horizontal aviation agreement to strengthen their aviation cooperation.
The agreements follow up on the EU-China Summit of 9 April and will serve to boost the competitiveness of the EU's aeronautical sector and enhance overall EU-China aviation relations. This marks yet another key deliverable under the Juncker Commission's Aviation Strategy for Europe – designed to generate growth for European business, foster innovation and let passengers profit from safer, cleaner and cheaper flights.
European Commission President Jean-Claude Juncker said: "In an increasingly unsettled world, Europe's partnership with China is more important than ever before. The EU firmly believes that nations working together makes the world a stronger, safer and more prosperous place for all. Today we took a first big step in this direction by signing two aviation agreements with China that will create jobs, boost growth and bring our continents and peoples closer together. Today's agreements show the potential of our partnership and we should continue on this path of cooperation. For it will always be in unity that we find strength."
Commissioner for Transport Violeta Bulc said: "China is one of the European Union's most important strategic partners and we attach a lot of importance to our excellent relations on transport matters. We are mutually interested in better connecting Europe and Asia and making it easier to move goods, services and people between Europe and China. That applies to aviation, too. Today's agreements will boost the European Union's trade in aircraft and related products, and ensure the highest levels of air safety."
The main objective of the bilateral civil aviation safety agreement (BASA) is to support worldwide trade in aircraft and related products. This agreement will remove the unnecessary duplication of evaluation and certification activities for aeronautical products by the civil aviation authorities, and therefore reduce costs for the aviation sector. The BASA will also promote cooperation between the EU and China towards a high level of civil aviation safety and environmental compatibility.
The second agreement signed today is a so-called horizontal aviation agreement. It marks China's recognition of the principle of EU designation, whereby all EU airlines will be able to fly to China from any EU Member State with a bilateral air services agreement with China under which unused traffic rights are available. Up until now, only airlines owned and controlled by a given Member State or its nationals could fly between that Member State and China. The conclusion of a horizontal agreement will thereby bring bilateral air services agreements between China and EU Member States into conformity with EU law – a renewed legal certainty which will be beneficial to airlines on both sides.
Next steps
Both the European Commission and the Chinese transport administration will now proceed with their respective internal procedures to put the conclusion of the agreement in place.