Aliyev: Some foreign circles wanted to create "Maidan" in Azerbaijan
Welcome to the Caspian Daily, where you will find the 10 most important things you need to know on Caspian Sea Region. We appreciate ideas, reports, news and interesting articles. Send along to Caspian[at]moderndiplomacy.eu or on Twitter: @DGiannakopoulos
1Nefarious scenarios that are being implemented in the Middle East today, were prepared for Azerbaijan as well, President of Azerbaijan Ilham Aliyev said Sept.8, addressing the meeting on economic issues and preparation of the state budget for 2016. Some foreign circles were talking about the "Arab Spring" in Azerbaijan in 2011 and then in 2012 and were stating that it is unavoidable, Aliyev noted. The head of state said that much has been done to exacerbate the situation and disrupt the stability in the country, adding that however, all this was revealed by the country's law enforcement agencies.They wanted to create 'Maidan' in Azerbaijan, involve the youth in these nefarious activities and made them miserable, President Aliyev said. The president said lots of funds were spent to exacerbate the situation in Azerbaijan."There were revealed tens of millions of dollars that were supposed to be brought to Azerbaijan illegally, through the local 'fifth column' and with the help of NGOs in order to exacerbate the situation and bring to power the people serving some foreign circles here," he added.
2Russia and Kazakhstan want to unite their air defense systems, Pavel Kurachenko, the head of the Russian Aerospace Forces, said on Tuesday, TASS reports.The two countries signed an agreement on creation of a united air defense system in 2013."At this stage, we are rehearsing coordination among groups of troops and are laying down the legislative framework for this unified system," Kurachenko said.Russia also wants to create united regional anti-aircraft defense system with Armenia, Kyrgyzstan and Tajikistan, Kurachenko said. A draft agreement between Armenia and Russia on creation of a united regional air defense system in the Caucasus has been approved by both states, which are ready to sign it.
3Hic Dracones: Corruption across the Caspian. "A region clearly struggling to make progress in fundamental aspects of structural freedom and guarantees, which signal a lack of real opportunity for popular prosperity and stability" Dr. Matthew Crosston- Modern Diplomacy.
4Azerbaijan and Kazakhstan are discussing the establishment of a "green corridor" to facilitate the cargo transportation between the two countries, Aydin Aliyev, the head of the Azerbaijani State Customs Committee, told reporters Sept. 8."We have already established a similar corridor with Russia," he said. "In the near future we plan to start official negotiations with Kazakhstan."As for the delay of Azerbaijani businessmen's goods on Kazakhstan's border, he said that the problems have been solved. The entrepreneurs transported the goods from China to Kazakhstan's Aktau port.
5The National Fund for Development of Financial Services has offered its plan for tackling the situation created by the depreciation of the national currency and transition to the floating exchange rate of the tenge, Tengrinews reports. The Fund was established in November 2014. Its main objectives are to help customers use banking and financial services, control the quality of services provided by banks and financial institutions, and improve the financial literacy of the population of Kazakhstan.
6Social Media Terrorism: DAESH's New Caucasian Province. "DAESH relies heavily on an innovative and polarizing message to recruit and expand its illusory borders. In the North Caucasus, it has relied on sympathy for the so-called fight for Islamic independence and an ardent rejection of Kremlin influence. With this message, it has aligned itself with al-Qaeda's Islamic Emirate of the Caucasus, with four of the six most powerful divisions formally aligning themselves with DAESH after the announcement" Brian Hughes- Modern Diplomacy.
7Obama hits 41, cements Iran victory. President Obama cleared a significant political hurdle Tuesday when several undecided Democrats came out in favor of the Iran nuclear deal, giving him enough votes to block a Senate resolution of disapproval. Three of the five remaining swing votes, Sens. Richard Blumenthal (Conn.), Gary Peters (Mich.) and Ron Wyden (Ore.), announced their support for the accord in a flurry of near-simultaneous press releases on Tuesday morning, increasing the number of pro-deal Democrats to 41. The Hill.
8The National Agency for Technological Development of Kazakhstan has been accepting bids from inventors for innovation grants on new priorities as of September, the national agency said. The list of areas has been expanded from eight to 16 in accordance with the order of the Ministry of Investment and Development of Kazakhstan.The inventors can apply with innovative projects in the fields of nanotechnologies and space industry, the advanced technologies in woodworking and furniture industry, pharmaceutical industry, medical industry, bioengineering, genetic engineering, agricultural chemistry, robotics.
9The ways of developing relations between Azerbaijan and Pakistan were explored as the first deputy chair of the Azerbaijan State Committee on Religious Organizations, Sayyad Salahli, has met Pakistani ambassador to the country Khalid Usman Qaiser. Salahli hailed relations between Azerbaijan and Pakistan, stressing that there was mutual interest in developing the bilateral ties. Qaiser said that the foundations of strong relations between Azerbaijan and Pakistan were laid by national leader Heydar Aliyev. The diplomat stressed that Pakistan has always backed Azerbaijan`s just position on the Armenian-Azerbaijani Nagorno-Karabakh conflict.Goods turnover between Azerbaijan and Pakistan has reached about $1,318 mln from January to July, 2015, according to the State Customs Committee.
10Why do Vladimir Putin and his Kremlin cronies look so nervous? Putin's resort to theatrics clearly indicates he is gearing up to run for re-election in 2018. The annexation of Crimea and surge in Russian patriotism have pushed his approval rating to levels no Western leader can hope to replicate. The only place they can really go is down. Yet despite having no serious domestic political opponents, Putin's path to re-election may prove complicated. Andrei Kolesnikov and Andrew S. Weiss- Reuters.
The COVID-19 Shock to Kazakhstan's Economy Largest in Two Decades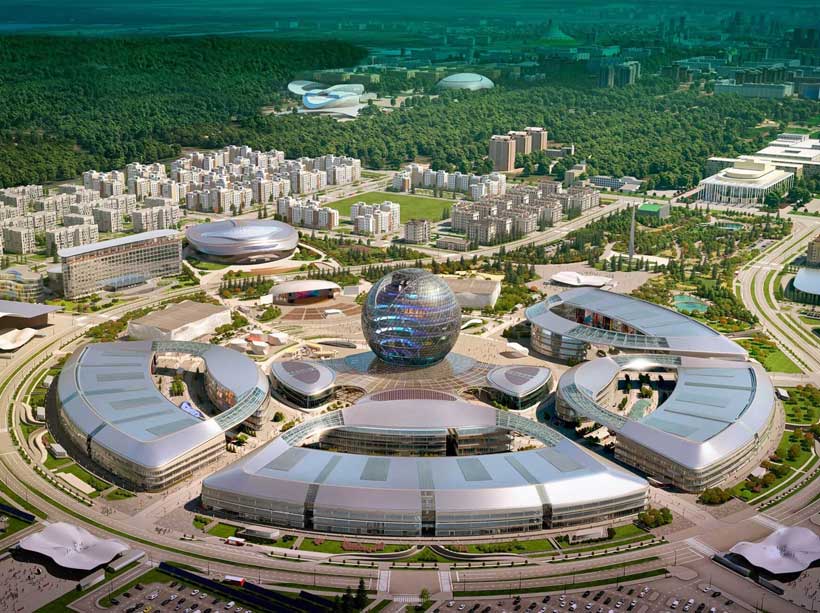 For the first time since the late 1990s Kazakhstan's economy is expected to contract by projected 3 percent in 2020 with a moderate recovery by 2.5 percent in 2021, according to the World Bank's latest Kazakhstan Economic Update (Summer 2020) – Navigating the Crisis report.
Although Kazakhstan's GDP showed mild growth at 2.3 percent in the first quarter, economic activities weakened in the following months as commodity prices dropped, trade declined, and COVID-19 preventive measures slowed economic activity. Consumer demand showed moderate growth at at 1.2 percent, reflecting growing concerns over COVID-19 and the restriction measures. Investment is expected to ease to 1.0 percent annually, supported mostly by the on-going foreign direct investments into the oil and gas industry and residential construction. Supply disruptions and currency depreciation pushed up inflation to above the upper bound of the National Bank target range.
"The authorities acted early to contain the COVID-19 pandemic, and the accumulated fiscal buffers allow the government to introduce a relief package to mitigate the impacts of COVID-19 on the economy," said Sjamsu Rahardja, Senior Country Economist, World Bank in Kazakhstan. "Weak demand and oil prices, as well as the protacted pandemic expose significant risks to the economic outlook. Authorities may want to consider using the available resources to provide relief to the poor and vulnerable, protect productive assets, and introduce reforms to sustain economic recovery."
A prolonged crisis is likely to increase poverty and can increase inequality in Kazakhstan. Preliminary estimates suggest that poverty rate may rise in 2020 from a projected 8.3 to 12.7 percent – equating to more than 800 thousand additional people living in poverty. The shock to the labor market in Kazakhstan due to both the pandemic and the mitigation measures, is expected to have severe implications for jobs, particularly in sectors that employ low-skilled workers.
The report also argues that COVID-19 has a negative impact on human capital development in Kazakhstan. Unequal access to quality education, especially during lockdown, can negatively impact human capital development for the poor. School closures could result in learning loss of more than one-third of a school year and the impact could mean a decline in the Program for International Student Assessement (PISA) points. As most students in the country currently perform around the threshold for functional literacy and assuming some will lose more than others, the estimates suggest that the percentage of students performing below functional literacy will increase by 3 percentage points (from 64 to 67 percent).
"The impact of COVID-19 on education and learning losses will have a decades-long impact on the economy by an estimated 2.9 percent, amounting to an overall economic loss of up to $1.9 billion every year", says Jean-Francois Marteau, World Bank Country Manager for Kazakhstan. "A focus on improving access to quality education, including distance learning, would be important to prevent a decline in the quality of human capital, especially among Kazakhstan's low-income population."
The report concludes that under the risk of a prolonged slump in the global oil market, Kazakhstan's pathway for a resilient recovery may focus on strengthening the effectiveness of public administration and services, including the use of e-platforms to deliver key public services, better tax administration, and a mechanism to review and redeploy fiscal resources toward better state programs. A renewed emphasis on reforms in the logistics, digital telecommunications, and financial sectors could help the overall private sector explore new opportunities.
China-Eurasia Council condemns aggression of Azerbaijan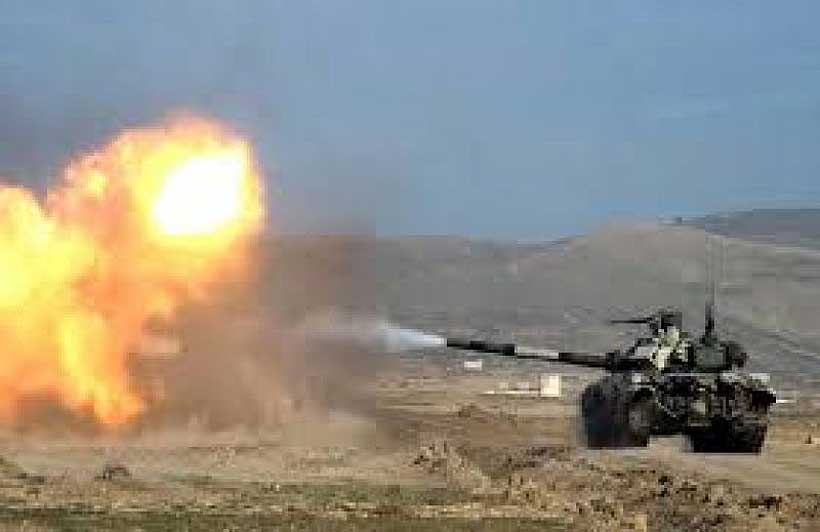 China-Eurasia Council for Political and Strategic Research strongly condemns Azerbaijani aggression which Baku started on July 12, 2020. Azerbaijani Ministry of Defense is a threat for the entire World as it is speaking about its aims to strike Metsamor Nuclear Plant, which is located in Armenia. Baku must understand that this is a crime against humanity, and it is equal to nuclear strike.The destruction of Metsamor Nuclear plant will be a disaster not only for Armenia, but also for Iran, Georgia and Azerbaijan, it will harm World's environment and stand a real problem for several generations of the World. It is worth mentioning, that this time Baku attacked the Northern borders of Armenia, which are sovereign territory of the Republic of Armenia according to International law. Azerbaijan violated the principle of territorial integrity of a sovereign state, which is one of the important pillars of International law.
China-Eurasia Council for Political and Strategic Research condemns Azerbaijan for using force against civilian population of Armenia and calls for peaceful negotiations. Baku must show solidarity and join global ceasefire initiated by the UN secretary general Antonio Guterres and must not try to escalate the situation on the border to deflect public attention from the situation concerning the outbreak of Covid-19 in Azerbaijan. We call official Baku to take care of Azerbaijani people in the hard times of Coronavirus and not send its soldiers to real death. Being multinational Council, for us It's terrible to hear about lossfrom both sides and we express our sincere condolences. Hopefully peace will come to South Caucasus, which is an important crossroad in Eurasian mainland and it can stand a very important link for Belt and Road Initiative, if all problems solved in a peaceful way.
Condemnation Of Armenian Aggression By Friends Of Azerbaijan (FoA)
Friends of Azerbaijan (FoA) strongly condemns the coward act of Armenians aggression in the Tovuz district of Azerbaijan that is a sheer violation of international borders and law. The act is an attempt of Armenia to drive global attention from the peaceful dialogue and negotiation process on Nagorno Karabakh.
In an online meeting of the delegates of the Friends of Azerbaijan (FoA), a joint declaration of condemnation has been issued by the honorable members of Friends of Azerbaijan (FoA).
According to this declaration, Armenian aggression can jeopardize the whole South Caucasus region. The incident on July 12, 2020, is being considered as a direct attack on Azerbaijan and the repercussions of this incident can result in massive catastrophe in the entire region.

The delegates of Friends of Azerbaijan (FoA) stressed the global powers to come forward and take serious action on Armenian intervention by violating the international border of Azerbaijan. The act of Armenia is an open challenge to the sovereignty of Azerbaijan.
Malik Ayub Sumbal founder of Friends of Azerbaijan (FoA) termed that Armenia is losing its legal and moral position on Nagorno Karabakh and there is mounting pressure on Armenia by the international community for the peaceful solution of Nagorno Karabakh according to the UN Resolutions. At this time to get rid of such kind of diplomatic moves, Armenia has launched another major front in Tovuz.
When the whole world is busy against the Covid19 Armenian Prime Minister has chosen a very dangerous path that can take the whole region into war and bloodshed.
Friends of Azerbijan (FoA) is firmly standing with shoulder by shoulder to the people of Azerbaijan and martyr's families at this hour.