Social Media Terrorism: DAESH's New Caucasian Province
The militant group Islamic State (DAESH) has filled power vacuums from Syria to Iraq. As its advances struggle forward due to increasing external resistance, it is continually searching for new recruits and new territory to push its message and power.
One of the most important new regions for this militant message is the Russian Federation's North Caucasus, a formerly war-torn region that knows its share of terrorist strife and has seen Russia use drastic force to incorporate a pro-Kremlin government and keep the region from gaining radical Islamic independence on its southern flanks. The youngest Chechen generation has slowly become begrudging Russian supporters as the spiral of war mercifully ended and the region has witnessed the economic benefits of a rebuilt and slowly stabilizing economy. Conversely, older generations and the most devout of local Muslims reject Russian influence and continue to strive for separation from not only the Soviet past but from modern Russian governance. In this space of little autonomy and reliance on Moscow, DAESH has tried to initiate an alternative voice of independence, declaring a new Islamic province, 'Wilayat Qawqaz,' spanning the North Caucasus region.
DAESH relies heavily on an innovative and polarizing message to recruit and expand its illusory borders. In the North Caucasus, it has relied on sympathy for the so-called fight for Islamic independence and an ardent rejection of Kremlin influence. With this message, it has aligned itself with al-Qaeda's Islamic Emirate of the Caucasus, with four of the six most powerful divisions formally aligning themselves with DAESH after the announcement. While it's unclear how the divisions of allegiance with other al-Qaeda affiliates will ultimately affect the region, the declaration of Wilayat Qawqaz and loyalty with some al-Qaeda affiliates clearly demonstrates the brazen and confident nature of DAESH to operate away from its base in Iraq. Interestingly, DAESH did not declare the new Wilayat in any simple or crude way, but advanced the announcement through an impressive technological and media blitz.
The most visual and advanced propaganda tool for this in Russia, released just weeks after declaring Wilayat Qawqaz, is an Android-only app simply titled 'Caucas,' (sic) and provides daily news from DAESH offensives in Syria and Iraq. Additionally, it provides Russian translated videos of DAESH leaders, such as Abu Bakr al-Baghdadi. It's not clear who precisely is behind the app, but it clearly shows that DAESH factions are increasingly interested in the future of the North Caucasus. Although a technologically simple app, it marks the first time a Russian-only DAESH app has been created and maintained daily. Another DAESH media outlet in Russia, Furat Media, made its debut just weeks before the announcement of the new province. Furat appears to be a professionally-managed organization that propagates DAESH viewpoints along with traditional news and wartime updates. Along with a website, Furat utilizes Twitter, Facebook, and Tumblr accounts and used these platforms to initially announce the establishment of Wilayat Qawqaz. DAESH factions created outlets to not only announce the establishment of the new province, but to unify its Russian base with up-to-date news coverage from the so-called Caliphate's front lines.
Thus, the release of these two new media platforms weeks from each other and timed with the declaration of the new Caucasian province signals that DAESH clearly wants to expand its influence into the post-Soviet space, where admittedly there are plenty of radical Islamic terrorists waiting for new support. This marks a bold progression in DAESH's vision. With thousands of Chechen separatists and terrorists potentially filling the ranks of DAESH, it must consider Russian-speaking initiatives of great importance. These apps, videos, and media outlets have allowed the Arabic-speaking leadership to engage Russian-speaking zealots, communicating daily a dangerous unifying mission to all fighters.
Current estimates of the combined DAESH forces of Wilayat Qawqaz stands at 15,000 combatants. With recruitment becoming the primary focus, those numbers could ultimately swell in the coming years. With terrorist attacks in the North Caucasus dwindling drastically from 2010 to 2014, DAESH has deftly stoked dying embers into a real potentiality for renewed insurgency. It's unclear what the implications for Russia will be in the coming months as DAESH pushes for general population acceptance of the new Wilayat. While the Chechen population has long strived for independence throughout their history, a large majority now accept a somewhat autonomous role under the Russian Federation. For Russia to recreate a heavy-handed security state inside Chechnya in response to the DAESH threat would only recall echoes of the first and second Chechen Wars of the 1990s and 2000s.
In addition to North Caucasus terrorists, Moscow's Security Council chief in June stated that there was a real problem with containing the flow of Chechen fighters to Syria and Iraq. While estimates vary, there is some consensus that there are at least 2,000 Russian nationals fighting alongside DAESH. However, it is unclear if the goal of the new media platforms is to bolster the North Caucasian causes or for DAESH recruitment efforts for the Levant Caliphate. Either way, Russia may eventually need to address its national security concerns there, but will be hard-pressed to find a solution that honors the relatively effective soft power approaches Moscow has used since the Chechen ceasefire of 2009. More likely, security will once again be tightened, with human rights restricted, and Russian soldiers free to act on their own discretion. This will only bolster DAESH's cause and degrade the influence Russia has built in the North Caucasus. For the Kremlin, it marks yet another challenge in an atmosphere of lowered Russian morale, declining support for Vladimir Putin in the southern region, and the realities of a fairly severe economic recession because of Western sanctions. Ultimately, it is unclear if DAESH can truly begin a dangerous and more intense offensive in Chechnya and beyond or if the ultimate goal is advancing just recruitment bases. Either way, there is no doubt that Russia will need to address this new threat as DAESH is proving its technological savvy and media-support efforts are highly effective in spilling influential propaganda and deadly terrorism across any borders.
Girls groomed for suicide missions fight back against the extremists of Lake Chad
Halima Yakoy Adam won't forget 22nd December in 2015, the day she was supposed to carry out a suicide bomb attack in the Lac Region town of Bol, 200 km north of N'Djamena, the capital of Chad, in Central Africa.
"It was market day in Bol and I was with two other girls who like me carried explosives," the young woman told UN News. "I was just 15 years old. I was given drugs and had been trained by the extremist Boko Haram terrorist group to be a suicide bomber."
The local authorities detected the three teenage girls and tried to arrest them, but the two other girls detonated their explosive vests, killing themselves and seriously wounding Halima Yakoy Adam. She survived but had both legs amputated below her knees.
Halima is one of the extraordinary young women, introduced to the United Nations Deputy Secretary-General in Chad on Thursday. UN News is accompanying her and other senior women from the world body, and the African Union, on a high-level visit that will include neighbouring Niger this weekend.
Boko Haram has been active in north-east Nigeria and the neighbouring countries of Cameroon, Chad and Niger for several years. Its chief aim is to create an Islamist state in the north of Nigeria. Its campaign of terror has caused the displacement of some 10 million people as of 2017, and led to the widespread destruction of basic infrastructure, such as health and educational facilities, as well as agricultural land and machinery.
Coordination among the affected countries including through the Multinational Joint Task Force (MNJTF) has led to what the UN described last year as "encouraging progress in the fight against Boko Haram."  But to compensate for that success, the group has changed its tactics, increasing the use of suicide attacks. In June and July 2017, the United Nations recorded some 130 attacks attributed to Boko Haram, leading to the deaths of 284 civilians in the four affected countries.
Raising Awareness
Speaking in Bol after talking to Halima, Deputy Secretary-General Amina Mohammed told UN News: "This is one of many stories I have heard, as this is where I come from. I come from Nigeria. This is sadly the story of many girls; but unlike Halima many did not survive."
Ms Mohammed praised the young woman's resilience, adding: "I think there is more awareness of suicide bombing today than there was before. There is nothing more powerful than a victim who tells her story. Halima has moved from victim to survivor because she is using that experience to educate other girls."
Although the incidence of suicide bombing appears to be increasing in Chad, it is a relatively new development for women to be involved, according to Clarisse Mehoudamadji Nailar from CELIAF, a Chadian association of women leaders.
"Extremism amongst women didn't exist in the past in Chad. This seems to be a new phenomenon," she said. "The Government is making a big effort to fight the extremists and meanwhile non-governmental organizations in Chad are trying to educate and sensitize women about the dangers of extremism."
A joint United Nations-African Union mission has been in Chad for two days. The visit which also included the Foreign Minister of Sweden, Margot Wallström, has focused on the importance of women's meaningful participation in promoting peace, security and development.
The Executive Director of the UN's gender agency, UN Women, Phumzile Mlambo-Ngcuka- also part of the mission – said that groups like Boko Haram aim to manipulate young girls to carry out terrorist acts. "What is common to these terrorist groups is the subjugation of women and girls and a denial of their rights", she told UN News.
"These groups manipulate and exploit inequality. It is for this reason that our efforts to prevent violent extremism need to prioritize gender equality." She added that "Halima's story epitomizes the relationship between the lack of power of women and terrorism – a young woman who had no choices over decisions relating to her own life."
Back in Bol in Chad's Lac Region, Halima has finished her training as a paralegal. Today she considers herself an agent change of who sensitizes "my sisters against radicalism and extreme violence," she said adding: "I am happy to have a second chance in life and now I want to give back to my community."
Combatting political violence: Pakistan's determination is put to the test
Pakistan's determination to crack down on United Nations-designated global terrorists is being put to the test barely two weeks after the South Asian nation evaded blacklisting by an international anti-money laundering and terrorism finance watchdog.
A statement by a group widely viewed as a front for UN-designated Jamat-ud-Dawa and its leader, Hafez, Saeed, said it would field hundreds of candidates in elections scheduled for July 25 under the banner of an existing Islamist political party.
The agreement between Milli Muslim League, the front group, and Allah-O-Akbar Tehreek, an Islamist party, came after Pakistan's election commission rejected the League's application to be registered as a political party.
The agreement follows the government's removal of a virulently anti-Shiite militant from its terrorism list two weeks ago at the moment that it was finalizing its agreement with FATF at the group's meeting Paris.
Pakistani's willingness to work with FATF to improve its anti-money laundering and terrorism finance regime in ten specific areas meant the country was grey rather than blacklisted by the watchdog.
The removal of Muhammad Ahmed Ludhianvi, the head of Ahl-e-Sunnat Wal Jamaat (ASWJ), from the Pakistani terrorism list paved the way for the group to field its own candidates in the upcoming election.
Mr. Ludhianvi unlike Mr. Saeed, believed to be the leader of Lashkar-e-Taiba, one of South Asia's most violent groups, which established Jamaat-ud-Dawa after it was designated by the United Nations and banned in Pakistan in 2004, has not been globally designated.
Lashkar-e-Taiba, which reportedly enjoys tacit support of the Pakistani military because it targeted India, is widely held responsible for the 2008 attacks in Mumbai that killed more than 160 people. The US Treasury has put a $10 million bounty on Mr. Saeed's head.
"Militant organisations are active. Call them non-state actors, should we allow them to cross the border and kill 150 people in Mumbai? Explain it to me. Why can't we complete the trial? It's absolutely unacceptable. This is exactly what we are struggling for," said ousted prime minister Nawaz Sharif in May in what was seen as an attack on the military.
Pakistan's agreement with FATF stipulates that it demonstrates "effective implementation of targeted financial sanctions (supported by a comprehensive legal obligation) against all 1267 and 1373 designated terrorists and those acting for or on their behalf, including preventing the raising and moving of funds, identifying and freezing assets (movable and immovable), and prohibiting access to funds and financial services."
Mr. Saeed, Jamaat-ud-Dawa and Lashkar-e-Taiba have been designated under UN Security Council resolutions 1267 and 1373. Milli Muslim League does not fall technically under the resolution because it has been designated only by the US Treasury and not the UN.
The Pakistani election commission's rejection of the group's application, however, amounts to recognition by the government that it is a front for Jamat-ud-Dawa.
"Getting into politics is the right of every Pakistani, and no one can be denied their basic, fundamental right. That's why we have decided to participate under the umbrella of Allah-O-Akbar Tehreek in the upcoming elections," the League's spokesman, Ahmad Nadeem Awan, said.
The militants' determination to field candidates in the upcoming election puts at stake more than Pakistan's commitment to FATF and its determination to avoid blacklisting, which would severely limit if not cut off its access to the international financial system.
It goes to the core of a debate in Pakistan on how to deal with militants and an apparent desire by the military and intelligence to coax them into the mainstream of Pakistani politics in an effort to reduce violence and militancy in a country in which religious ultra-conservatism and intolerance has been woven into the fabric of branches of the state and significant segments of society.
Running last year as an independent in a Punjabi by-election, Milli Muslim League candidate Yaqoob Sheikh garnered together with another Islamic militant 11 percent of the vote. Traditionally, Islamists have had social and political influence but never fared well in elections.
Military support for the participation of militants in elections was "a combination of keeping control over important national matters like security, defense and foreign policy, but also giving these former militant groups that have served the state a route into the mainstream where their energies can be utilized," a senior military official said.
Critics charge that integration is likely to fail. "Incorporating radical Islamist movements into formal political systems may have some benefits in theory… But the structural limitations in some Muslim countries with prominent radical groups make it unlikely that these groups will adopt such reforms, at least not anytime soon… While Islamabad wants to combat jihadist insurgents in Pakistan, it also wants to maintain influence over groups that are engaged in India and Afghanistan," said Kamran Bokhari, a well-known scholar of violent extremism.
Citing the example of a militant Egyptian group that formed a political party to participate in elections, Mr. Bokhari argued that "though such groups remain opposed to democracy in theory, they are willing to participate in electoral politics to enhance their influence over the state. Extremist groups thus become incorporated into existing institutions and try to push radical changes from within the system."
The Milli Muslim League statement puts the Pakistani political and military establishment on the line.
Said retired Lieutenant General Talat Masood: "Allowing MML (the League) to participate under some other political platform will only add to the global pressure and criticism on Pakistan regarding cracking down on militant groups. Don't forget, we have just been added to FATF's terror watch list, and there is a possibility of going on the blacklist in the coming months."
Video: A Look at Lone Wolf Terrorism in the 2020s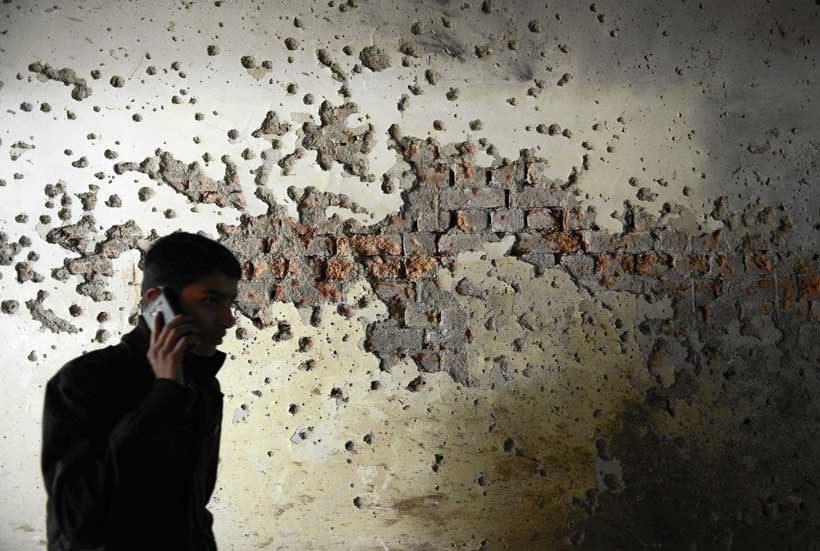 In 10 years' time, the "9/11 syndrome" will be over, according to Dr. Matthew Crosston. In this exclusive vlog, American Military University's Dr. Crosston discusses terrorism in its current state and what the future of counterterrorism efforts will look like in the next decade.
Interview with Dr. Matthew Crosston
Faculty Member, Doctoral Programs, School of Security and Global Studies, American Military University
Video Transcript:
Al-Qaeda did not intend for the Twin Towers to fall. The terror group just wanted to hit them; that would have been success. The fact that they actually achieved a much greater success than they ever anticipated created peer pressure on themselves. Anything they did next had to be of equal value or of equal impact as the Twin Towers collapse.
That made it difficult for al-Qaeda to do anything smaller. The unfortunate thing about the inter-terrorist rivalry that exists between al-Qaeda and the Islamic State is that the Islamic State has made a very important divergence from al-Qaeda strategy. The Islamic State does not suffer from al-Qaeda's 9/11 syndrome. "We didn't do 9/11," they say. "So anything we do if it works to our cause and has a benefit to us is okay."
As a result, counterterrorism efforts will be dealing with the inter-terrorist rivalry that exists between al-Qaeda and the Islamic State. In Europe and, unfortunately, in parts of the United States, vehicles are now being used to kill people. Individual shooters go into nightclubs or get on buses with bombs in their backpacks. These are things that al-Qaeda did not do throughout the 2000s. But the Islamic State's biggest successes have come from "old school terrorism," which is at the top of its agenda.
Countering Lone Wolf Terrorism in the 2020s Is Going to Get More Difficult
Countering lone wolf terrorism in the 2020s is going to get more difficult. We are going to have to deal with stopping these small-scale events, which may be less bloody and kill fewer people, but that are much harder to detect and therefore much harder to deter.
Space is going to become a new battleground for the U.S. and its Western allies. There's a presumption that the next "space race" will involve drones. In that respect, the West has a clear technological advantage that will exist far into the future. Our main competition will come from China, Russia and even India, which we often think of as an ally.
Countries Are Going to Compete for the Many Beneficial Military Applications
Countries are going to compete for the many military applications that will benefit science, diplomacy, and political and economic development. As an emerging threat, the space race matters greatly because the United States and its Western allies are not going to be able to keep their advantage the way they will do with drones.
We're going to see four or five competitors that are actually coequal when it comes to their technological abilities and capabilities. We won't be able to just offset them or neutralize them automatically. That leaves a lot of interesting new work for us to do in the future. In North Korea's case, it has the capability to acquire build, develop and ultimately launch nuclear weapons.
We don't know if the Islamic State is ever going to be destroyed in the sense that it will be dead to us geopolitically, that it will weaken enough to make it irrelevant as a global entity. The Islamic State will probably continue to exist at the regional level.
The Islamic State is going to stay at least impactful across the greater Middle East, especially in Syria and Iraq. These kinds of terrorist groups don't just disappear overnight. It may seem to us in America as if they've been around for a long time, but compared to other groups, they haven't been here that long. The Islamic State will probably exist for another generation at least and we will be continuously working to defeat it.
In terms of what the future is going to bring, especially in global security and strategic intelligence, we're going to see the United States move away from formal engagement in wars around the world. We're going to see increased informal engagements at a localized or regional level and sometimes probably out of the public eye. We'll find out about diplomats or military units being killed in skirmishes that we were not aware of our involvement in or what our aims were.
We have spent 15 years openly, explicitly involved in wars. We've had an entire industry of academics grow up complaining about that involvement. As the United States moves into the future, we need consider what would be even worse — to formally engage in wars that we think are ambiguous and not succeed in what we're trying to accomplish?
Instead of a war that leads to peace, will we engage in more intelligence-oriented operations on a smaller scale to influence skirmishes in five, six, or seven spots on the globe with a lot of critical geopolitical and transnational implications for them?