Social Media Terrorism: DAESH's New Caucasian Province
The militant group Islamic State (DAESH) has filled power vacuums from Syria to Iraq. As its advances struggle forward due to increasing external resistance, it is continually searching for new recruits and new territory to push its message and power.
One of the most important new regions for this militant message is the Russian Federation's North Caucasus, a formerly war-torn region that knows its share of terrorist strife and has seen Russia use drastic force to incorporate a pro-Kremlin government and keep the region from gaining radical Islamic independence on its southern flanks. The youngest Chechen generation has slowly become begrudging Russian supporters as the spiral of war mercifully ended and the region has witnessed the economic benefits of a rebuilt and slowly stabilizing economy. Conversely, older generations and the most devout of local Muslims reject Russian influence and continue to strive for separation from not only the Soviet past but from modern Russian governance. In this space of little autonomy and reliance on Moscow, DAESH has tried to initiate an alternative voice of independence, declaring a new Islamic province, 'Wilayat Qawqaz,' spanning the North Caucasus region.
DAESH relies heavily on an innovative and polarizing message to recruit and expand its illusory borders. In the North Caucasus, it has relied on sympathy for the so-called fight for Islamic independence and an ardent rejection of Kremlin influence. With this message, it has aligned itself with al-Qaeda's Islamic Emirate of the Caucasus, with four of the six most powerful divisions formally aligning themselves with DAESH after the announcement. While it's unclear how the divisions of allegiance with other al-Qaeda affiliates will ultimately affect the region, the declaration of Wilayat Qawqaz and loyalty with some al-Qaeda affiliates clearly demonstrates the brazen and confident nature of DAESH to operate away from its base in Iraq. Interestingly, DAESH did not declare the new Wilayat in any simple or crude way, but advanced the announcement through an impressive technological and media blitz.
The most visual and advanced propaganda tool for this in Russia, released just weeks after declaring Wilayat Qawqaz, is an Android-only app simply titled 'Caucas,' (sic) and provides daily news from DAESH offensives in Syria and Iraq. Additionally, it provides Russian translated videos of DAESH leaders, such as Abu Bakr al-Baghdadi. It's not clear who precisely is behind the app, but it clearly shows that DAESH factions are increasingly interested in the future of the North Caucasus. Although a technologically simple app, it marks the first time a Russian-only DAESH app has been created and maintained daily. Another DAESH media outlet in Russia, Furat Media, made its debut just weeks before the announcement of the new province. Furat appears to be a professionally-managed organization that propagates DAESH viewpoints along with traditional news and wartime updates. Along with a website, Furat utilizes Twitter, Facebook, and Tumblr accounts and used these platforms to initially announce the establishment of Wilayat Qawqaz. DAESH factions created outlets to not only announce the establishment of the new province, but to unify its Russian base with up-to-date news coverage from the so-called Caliphate's front lines.
Thus, the release of these two new media platforms weeks from each other and timed with the declaration of the new Caucasian province signals that DAESH clearly wants to expand its influence into the post-Soviet space, where admittedly there are plenty of radical Islamic terrorists waiting for new support. This marks a bold progression in DAESH's vision. With thousands of Chechen separatists and terrorists potentially filling the ranks of DAESH, it must consider Russian-speaking initiatives of great importance. These apps, videos, and media outlets have allowed the Arabic-speaking leadership to engage Russian-speaking zealots, communicating daily a dangerous unifying mission to all fighters.
Current estimates of the combined DAESH forces of Wilayat Qawqaz stands at 15,000 combatants. With recruitment becoming the primary focus, those numbers could ultimately swell in the coming years. With terrorist attacks in the North Caucasus dwindling drastically from 2010 to 2014, DAESH has deftly stoked dying embers into a real potentiality for renewed insurgency. It's unclear what the implications for Russia will be in the coming months as DAESH pushes for general population acceptance of the new Wilayat. While the Chechen population has long strived for independence throughout their history, a large majority now accept a somewhat autonomous role under the Russian Federation. For Russia to recreate a heavy-handed security state inside Chechnya in response to the DAESH threat would only recall echoes of the first and second Chechen Wars of the 1990s and 2000s.
In addition to North Caucasus terrorists, Moscow's Security Council chief in June stated that there was a real problem with containing the flow of Chechen fighters to Syria and Iraq. While estimates vary, there is some consensus that there are at least 2,000 Russian nationals fighting alongside DAESH. However, it is unclear if the goal of the new media platforms is to bolster the North Caucasian causes or for DAESH recruitment efforts for the Levant Caliphate. Either way, Russia may eventually need to address its national security concerns there, but will be hard-pressed to find a solution that honors the relatively effective soft power approaches Moscow has used since the Chechen ceasefire of 2009. More likely, security will once again be tightened, with human rights restricted, and Russian soldiers free to act on their own discretion. This will only bolster DAESH's cause and degrade the influence Russia has built in the North Caucasus. For the Kremlin, it marks yet another challenge in an atmosphere of lowered Russian morale, declining support for Vladimir Putin in the southern region, and the realities of a fairly severe economic recession because of Western sanctions. Ultimately, it is unclear if DAESH can truly begin a dangerous and more intense offensive in Chechnya and beyond or if the ultimate goal is advancing just recruitment bases. Either way, there is no doubt that Russia will need to address this new threat as DAESH is proving its technological savvy and media-support efforts are highly effective in spilling influential propaganda and deadly terrorism across any borders.
Pensacola Rampage, Counter-Terrorism and Power Over Death
"'I believe' is the great word against metaphysical fear, and at the same time it is a promising avowal of love."-Oswald Spengler, The Decline of the West
On December 6, 2019, Mohammed Alshamrani, a second lieutenant in the Royal Saudi Air Force deployed at a US Naval air station in Pensacola, Florida, opened fire with a 9-millimeter handgun, killing three service members, and injuring eight others. Although the shooter's precise motive and ideology have not yet been fully established, there is tangible evidence that only hours before his murderous rampage, Alshamrani had railed against the United States for its support of Israel and also for stationing troops in Saudi Arabia. Also plausible is that he fully expected to be killed during the shooting melee, a welcome expectation that suggests a sought-after status of "martyrdom."
More than likely, recalling certain earlier insights of Oswald Spengler, "I believe" was integral to the shooter's core Jihadist ideology, a presumed avowal of God's anticipated grant of immortality or power over death. Hence, Alshamrani's slaughter of certain "others" was actually an "avowal of love."
Going forward, what matters most in this violent episode is what can be learned from the standpoint of improved US counter-terrorism practice. Above all, the lesson is as follows: There can be no greater form of power in world politics than a divinely promised power of immortality. Until now, this always preeminent form of power has remained essentially unrecognized by both scholars and policy-makers. In effectively all Jihadist terrorism-vulnerable countries, counter-terrorist strategies remain tangibly detached from what is most important.
There will be various pertinent concepts and theories to be systematically pondered. For Jihadist terrorists, the ultimate rationale of every operation must concern a presumed power over death. Without such a core presumption, prima facie, there could be no rational purpose in ever launching "martyrdom" operations. This means, inter alia, that any government interested in more effective counter-terrorism must first learn how to suitably obstruct such a far-reaching terrorist presumption.
Whatever particular answers may be reached in these complex matters, the task involved must always be approached as an intellectual one. Or, as the ancient Greeks and Macedonians wrote about the art of war, it is always, necessarily, a multilayered task of "mind over mind" rather than just "mind over matter."
Here, too, there will be certain corollary and convergent considerations of legality. Without exception, those Jihadist insurgents who would seek to justify willful injury and execution of noncombatants (e.g., American, European, Israeli, etc.) in the name of "martyrdom" are defiling authoritative international law. Even if the murderous terrorist calls were somehow grounded in jurisprudence – that is, they would have recognizable elements of "just cause" – these criminals would still be guilty of wrongdoings.
Absolutely egregious and unjustifiable wrongdoings.
To wit, under binding law, insurgents, even those with a more-or-less defensible "just cause," must nonetheless satisfy assorted jurisprudential limits on permissible targets and permissible levels of violence.
In all such law-based matters, the ends can never justify the means.
Never.
There is more. Under international law, even the most presumptively "sacred" rights of insurgency exclude the intentional targeting of civilians and/or a use of force designed to inflict gratuitous suffering. Whatever else might be said of any particular insurgent resort to force, it is always an impermissible insurgency (i.e., terrorism) when fighters choose to murder individuals in their homes or automobiles by stabbing and shooting. It is also always terrorism when such "martyrs" more systematically deposit nail-filled bombs in hotels, airports, buses or school playgrounds, or when they choose to heighten their odds of achieving immortality by opening fire at allied soldiers "on base."
Sometimes, more or less explicitly, Jihadist insurgents have advanced a long discredited legal argument known as tu quoque. This formal argument maintains that because the other side (e.g., "infidels," "apostates," "blasphemers") is allegedly guilty of an equivalent or greater criminality, the Jihadist side is free ipso facto of any consequent legal wrongdoing. Such a disingenuous argument is always more-or-less inventive, but it is also always invalid.
Apropos of this unchanging invalidity, one need only be reminded of the postwar judgments rendered by the Nuremberg and Far East (Japan) international tribunals. Both landmark tribunals refused to accept any defense of tu quoque.
There is more. Regarding conventional armies and insurgent forces, the residual right to use armed force can never supplant the peremptory rules of humanitarian international law. Such utterly primary or jus cogens rules are correctly referenced as the law of armed conflict orthe law of war.
Today, especially in parts of Asia and the Middle East, supporters of terror-violence against selected noncombatants insist wrongly that the ends somehow justify the means. Leaving aside the ordinary ethical standards by which any such specious argument must be regarded as indecent, the ends can neverjustify the means under binding international law. Appropriately, for more than two thousand years, conspicuous legal principles have specified that intentional violence against the innocent is prohibited.
Always.
In law, such violence is malum in se, or "evil in itself."
Always.
In law, one man's (or woman's) terrorist, can never be another man's (or woman's) "freedom-fighter." Although it is true that certain insurgencies can sometimes be judged lawful or law-enforcing, even such presumptively allowable resorts to force must still conform to the longstanding laws of war.
Always.
Jurisprudentially, it comes down to this: Whenever an insurgent or insurgent group resorts to unjust means, these actions constitute terrorism. For example, even if now ritualistic Palestinian claims of a hostile "occupation" were to be accepted as reasonable and lawful, any corollary claims of entitlement to "any means necessary" would nonetheless remain false.
International law always displays variously specific and determinable forms. Accordingly, it cannot be casually invented and reinvented by individual terrorists, terror groups or their state patrons in order to justify selective interests. This is especially true where terror violence intentionally targets a designated victim state's most fragile and vulnerable civilian populations.
National liberation movements that fail to meet the test of just means are never correctly described as lawful or legitimate. Even if authoritative law were to accept the questionable argument that PA, Hamas and assorted sister groups had fulfilled the accepted criteria of "national liberation," they could still not satisfy the equally relevant legal standards of discrimination, proportionality, and military necessity. More precisely, these critical standards were applied to insurgent or sub-state organizations by the common Article 3 of the four Geneva Conventions of 1949, and (additionally) by the two 1977 Protocols to these Conventions.
Standards of "humanity" are also binding upon all combatants by virtue of certain broader customary and conventional international law, including Article 1 of the Preamble to the Fourth Hague Convention of 1907. This rule, commonly called the "Martens Clause," makes all persons responsible for the "laws of humanity," and for the associated "dictates of public conscience."
There is more. Under international law, going back to the "classical" writings of Hugo Grotius and Emmerich de Vattel (legal scholars embraced by the American Founding Fathers in writing both the Declaration of Independence and the Constitution), terrorist crimes always mandate universal cooperation in apprehension and punishment. As punishers of "grave breaches" under international law, all states are expected to search out and prosecute or extradite individual terrorists. In no conceivable circumstances are governments ever permitted to treat terrorist "martyrs" as legitimate "freedom fighters."
This is emphatically true for the United States, which incorporates international law as the "supreme law of the land" at Article 6 of the Constitution, and which was formed by its Founding Fathers according to timeless principles of Natural Law. Although generally unrecognized, even by US lawyers, core legal authority for the American republic was derived from Blackstone's Commentaries.
There is more. In law, rights can never stem from wrongs. Even if American or Israeli Jihadist adversaries continue to insist on identifying themselves as "martyrs," such treatment can have no exculpatory or mitigating effect on subsequent terrorist crimes.
Ultimately, Jihadist insurgents are in search of the most plainly supreme form of power on earth – power over death. Derivatively, counter-terrorism policy-makers in the United States, Israel, or Europe ought never lose sight of immortality as a prime driver of terrorist crimes. Though not usually apparent or self-evident, it is the incomparable promise of power over death that could soon drive Jihadist operatives to certain "higher-order" or WMD forms of destruction.
At that point, which could become nuclear and/or biological, the key counter-terrorism struggle of "mind over mind" will already have been conclusively and irretrievably lost.
The Legacy of Abu Bakr al-Baghdadi
For exactly one month now, Islamic State, ISIS, has struggled without its charismatic leader, Abu Bakr al-Baghdadi, who was killed during a U.S. military operation in a northwest Syrian village of Barisha on October 26, 2019. The main question now is whether it will meaningfully undermine the popularity of the ISIS Takfiri ideology or was this simply the death of a symbolic leader who played only a role in the evolution of Sunni Jihadism?
The month after al-Baghdadi's death
As subsequent events have shown, the violent ideology of Salafi-Jihadi groups has not undergone significant changes. Moreover, ISIS has used al-Baghdadi's death to strengthen its position and has appealed to its supporters to continue the apocalyptic battle with polytheists and other enemies. On October 31, 2019, the al-Furqan Media issued a statement of the Islamic State's new spokesman Abu Hamza al-Qurashi, who confirmed the death of the group's previous leader Abu Bakr al-Baghdadi and prior official spokesman, Abu al-Hassan al-Muhajir. He also went on to announce the appointment of a certain Abu Ibrahim al-Hashimi al-Qurashi as the new "commander of the believers and caliph of the Muslims."
An analysis of this statement by ISIS showed that the main engine of contemporary jihadism is not a specific person, even if he was Caliph himself, but the idea about building the new Caliphate, the fight against idolaters and the idea of achieving the rule of Islam throughout the world. The attractive force, which caused thousands upon thousands of Islamists from all over the world to rush to Syria and Iraq, was not the figure of Abu Bakr al-Baghdadi, rather it was the idea of the Islamic Caliphate. It must be recognized that the professional propaganda machine of the Islamic State has skillfully used Abu Bakr al-Baghdadi's death and eulogized him as a martyr who gave his life for Allah.
Abu Hamza quoted the Qur'an, Surah al-Nisa', "God the Blessed and Exalted has said: 'So let those who sell this worldly life for the Hereafter fight in the path of God and whoso fights in the path of God and is killed or overcomes, We will grant him a great reward' (al-Nisa' 74)."It is likely that the ISIS spokesman quoted the Surah al-Nisa' with the aim of qualifying the death of "the mujahid Sheikh Abu Bakr al-Baghdadi (may God Almighty accept him)" as 'Shaheed' (Martyr).
To die a Shaheed in the path of Allah in the Islamic faith is one of the greatest honors. The concept of Shaheed constitutes the basis of the militant ideology of the Salafi-Jihadi movement. ISIS statement leads to the logical conclusion that Abu Bakr al-Baghdadi fellShaheed on the path of Allah. He was eulogized as a great mujahid, who with the authority of Allah "revived the jihad,"established the Caliphate and the laws of the religion that had been impeded by the "Tawagheet,"(impurity),of the "Arabs and the non-Arabs" and "protected the honor of the Muslims". He was described as a warrior of Allah who "…was steadfast on his religion, going forth and not turning back in flight, a mujahid against His enemies."
Then, the new ISIS representative characterized the new Caliph Abu Ibrahim al-Hashimi al-Qurashi as "the knowledgeable, worshipping, working and God-fearing Sheikh," an indication that he is a connoisseur of the Islamic Fiqh. The statement conveys that he fulfills "…the symbols of the jihad and amir (leader)of war," who fought against the protector of the Cross-America – and inflicted on it woes upon woes."
Apart from this short characteristic from the Quraysh's tribe, to the general public nothing is known about the new Caliph. Analytics and scholars of Islam cannot yet appreciate his ideological views and theological knowledge without his audio or video performances during the Salaat-ul-Jumu'ah. In the midst of this situation, President Trump has tweeted intriguing information, "ISIS has a new leader. We know exactly who he is!"
Abu Hamza claims the decision of the Caliphate's Shoura Council about the appointment of Abu Ibrahim al-Hashimi al-Qurashi as the caliph was taken "after consultation of their brothers and implementing the counsel of the Caliph of the Muslims (may God accept him)." That is, when appointing the new caliph, the testament (wasiyya) of Abu Bakr al Baghdadi himself was also taken into account. The Islamic State's chief mouthpiece wrote, "O Muslims everywhere, rush to pledge bay'a to the Amir al-Mu'mineen and gather around him."
Abu Bakr al-Baghdadi's "Spiritual Gift"isstill strong
As subsequent events showed, the Islamic state skillfully used the "transition period" to expand its harsh ideology of Jihadi-Salafism (al-Salafiyya al-Jihadiyya). The call for Bay'a toa new caliph was heard by supporters of the Islamic state around the world. In early November, almost all the wilayah (provinces) of the Islamic state, which are located in different regions of the Middle East, Central and Southeast Asia, Africa and the Caucasus, swore allegiance to Abu Ibrahim al-Hashimi al-Qurashi.Islamic State supporters around the world are publishing their pictures of the bay'a campaign on the Pro-ISIS Telegram Channels almost daily.Also, the Caliphate's official weekly Al-Naba widely published the process of Bay'a in different countries, which means that the group attaches great importance to the process of "legalizing" the new caliph.The bay'a campaign intended to illustrate the legitimacy and unanimous acceptance of the new leader.
Over the past two years, due to the shrink and loss of territory in Syria and Iraq, ISIS has chosen the tactics of building and expanding its regional branches, the so-called wilayah. As is well known, for the time being, besides Iraq, ISIS now claims to have wilayah in Syria, Libya, Egypt, Algeria, Saudi Arabia, Yemen, Afghanistan, Nigeria, Somalia, Pakistan, India, the Philippines, Chechnya, Mali, Niger, Chad, Cameroon, the Democratic Republic of the Congo, Mozambique, and Turkey. Also, local Islamists in Bangladesh and Tunisia conduct their terrorist activities under the flag of ISIS and the announcement of the wilayat there is a matter of time. The Bay'a campaign had given the Islamic State's wilayahs and underground cells an opportunity to once again assert itself, to update its rigid and hard-line ideology and to launch terrorist attacks in some places.As a sign of revenge for the murder of Baghdadi, ISIS supporters conducted terrorist attacks in Tajikistan, Mozambique, Iraq, Algeria, Syria, Mali, DR Congo, and Nigeria during the month after Abu Bakr al-Baghdadi's death.
The hopes of some ideologists of al Qaeda and its offshoot, Hayat Tahrir al-Sham (HTS), that the death of Abu Bakr al-Baghdadi and the anonymity of the new caliph, could undermine the morale of Abu Bakr al-Baghdadi's supporters in the world and inflict a serious blow on the Islamic State's prospects did not materialize. It seems one of the al-Qaeda ideologists, prominent Salafi cleric Abdullah al Muhaysini, who called al-Baghdadi's death "a glorious night in Muslim history" and urged ISIS supporters to join al Qaeda, was deeply disappointed by the rise of a new wave of al-Dawla al-Islamiyya's(Islamic State) ideology in the world.The Bay'a campaign has now demonstrated the truth, that the death of Al Baghdadi raised to a new level the long-standing competition between ISIS and al Qaeda, the two main Sunni militant groups, for the soul of Islamists in the world.
The new Caliph was challenged not only by al-Qaeda and HTS but also by internal opponents who left the Islamic State and have now become vocal critics.On November 22019, the al-Wafa' Media Agency published two essays under the titles "The Pincers Tearing Apart the Illusions of the Caliphate's Claimants" and "The Collapse of the Fiction" in response to the appointment of al-Hashimi. The authors are Nasih Amin and Ibn Jubayr, who, according to the fellow of the Yale Law School, Cole Bunzel, were former Islamic State scholars.The authors questioned the legitimacy of the appointment of the new Caliph due to his anonymity and they denounced the Islamic State as wayward and illegitimate.They ridiculed Abu Ibrahim al-Hashimi, calling him, "secluded paper caliph" (al-khalifa al-kartuni al-mutasardab).
Indeed, according to the Hadiths, a future caliph is traditionally expected to meet seven qualifications, including being Muslim, male, free (not a slave), a descendant of Quraysh, just, sound of mind and learned, or capable to rule the Caliphate.Both writers decried the Islamic State's new leader for the appointment as caliph a one who is "an unknown nobody" (majhul 'adam).It should be noted that Abu Bakr al Baghdadi was also criticized when in 2014 he declared himself a caliph. Then the prominent ideologists of the modern Salafi-Jihadi movement Abu Muhammad al Maqdisi and Abu Qatada al-Filistini issued written statements against giving bay'a to Abu Bakr al-Baghdadi and strongly called on the Mujahideen in Syria to abandon him. Their calls did not, however, stop the wave of Islamists in different parts of the world who swore allegiance to him, accepted the ISIS Takfiri ideology and made Hijrah (migration) to Iraq and Syria. This time, as the post-Baghdadi period showed, cruel criticism and disqualification of al-Hashimi from the point of view of Islamic law, did not stop the flow of the Bay'a campaign.
What's the Future of ISIS without Abu Bakr al-Baghdadi?
The post-Baghdadi time once again demonstrated that the Islamic State has become a franchise organization with allegiance to a set of aims and ideas, rather than to a hierarchical organization centered upon a single charismatic individual.Therefore, optimistic forecasts should not be built that the bloody path of jihad will stop after the death of the Caliph. Judging by the new wave of the Bay'a campaign, heated disagreement among prominent ideologists of Jihadi-Salafism about Abu Ibrahim al-Hashimi al-Qurashi did not particularly concern the ISIS supporters in the world. Islamic State's ebbs and flows introduced important new ideas to jihadi ideology, most importantly that the ideas of holy jihad are not founded on men, but on creed. Baghdadi's death has further strengthened this idea, and future ideologists of Salafi-Jihadism will likely invoke the Islamic State's background to unite militants around the Jihadi's creed.
Since losing ground in Syria and Iraq, and killing Abu Bakr al-Baghdadi during the last few months, ISIS is likely to change its tactics and strategy of global jihad. Now, it had already started focusing on building and developing its regional wilayahs and underground cells. Its decentralization tactic might divert efforts from the attacks on the West. This does not mean that the menace of ISIS sleeper cells and lone-wolf terrorist attacks in Europe and America has ended.
Additionally, further strengthening of the ideological struggle between ISIS and al-Qaeda could be expected. Today both groups are approximately in the same starting conditions, which existed in 2012-13.The ideology and objectives of the group are similar. The audience, faith environment and potential supporters of both groups are almost the same. Disputes over the timeline of the Caliphate's creation, which al-Qaeda considered premature, turned both Salafi-Jihadi groups into sworn enemies. The fierce competition for leadership among the Sunni-Jihadi movements could only lead to further waves of deadly violence in the world. In reality, al Qaeda and its affiliates remain a threat to the U.S. and its allies in Europe, while the Islamic State attacks are aimed at the Middle East and U.S. interests in Caliphate's wilayahs area.
Conclusion
The ideological legacy of Abu Bakr al-Baghdadi has already become a spiritual tool for Sunni terrorist groups.It will undoubtedly be used to spread the worldview of militant Takfirismand inspire a new generation of jihadists to new attacks. His heritage carries the banner of terror, caliphate, and jihad.His ideology propagates inter-Muslim war, interfaith hatred, and killing of murtads (apostate) and munafiqs(infidel). Al-Baghdadi's legacy teaches us that ISIS Salafi-Jihadi ideology cannot be defeated with bombs alone.
Turkey begins the return of ISIS fighters to Europe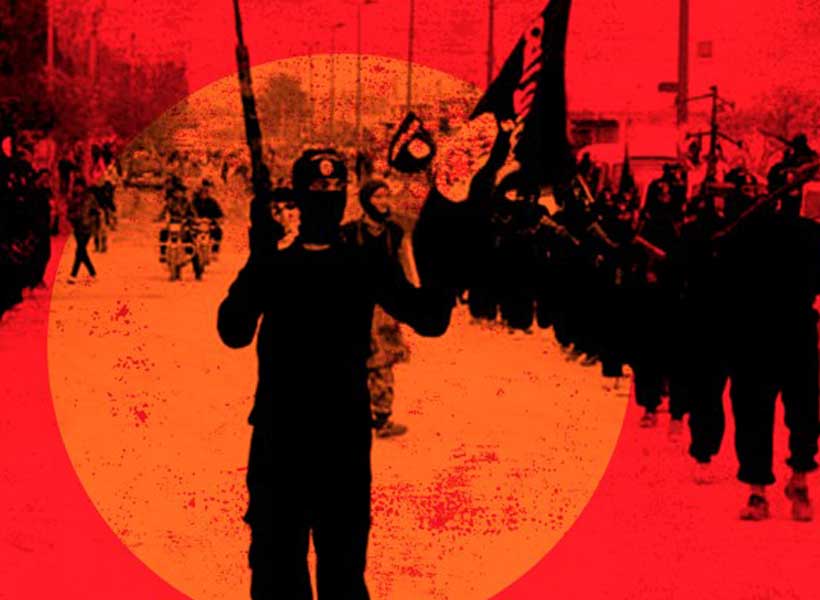 Today, Turkey started sending ISIS fighters back to Europe, as it promised last week.
Europe needs to take responsibility for its ISIS fighters. US President Trump is right on that.
As Turkey's minister of internal affairs said last week, Turkey is not a hotel for foreign terrorists. Europe's jihadists are its own problem to deal with.
What is interesting however is that Turkey has been releasing ISIS fighters from the region that it held in custody. But not when it comes to European jihadists.
With this move, Turkey's aim is to actually punish Europe. Erdogan is doing this out of spite because he knows that this is what Europeans fear the most. It is not Erdogan's priority to try ISIS, as he has shown previously. To piss off the Europeans, yes, that's a different story.
This recent development comes to remind us that Western Europe has a big problem to deal with. The evidence from conflict zones will not hold in European courts which means that authorities might have to let ISIS fighters that still have their citizenship walk free. That is a European nightmare.
This serves to remind French President Macron that France not Bosnia is the biggest jihadist force in Europe. Macron called Bosnia a jihadist ticking bomb in that unfortunate Economist interview but France is the real problem. No other European country has such a high number of jihadist fighters in the Middle East.
Today a Greek ISIS fighter whose citizenship had been stripped was not allowed in Greece upon return from Turkey. We will see that a lot in the coming weeks. The situation of no citizenship will create a legal question of statelessness which will make the return of ISIS fighters also a human rights question.