Human Rights, Refugees and the EU: A Revisiting
I still remember when in the sixties and seventies the term "extra-communitarian" was banded about in the European political discourse. It designated all those who were non EU citizens.
It sounded strange to my ears. I would ask: does that mean that communitarian life, or the life characterized by solidarity, is the privilege of only those who form a community or a union, and everybody else is to be excluded? The answer to such a question I would usually get from EU citizens to whom I posed it, was more or less this: belonging to a political community does not mean that others who don't belong to it lose their human and civil rights. Those are inalienable and belong to every human being. We would always tread humanely anybody who lands in the EU, legally, or even illegally.
I still was not completely satisfied with that answer: somehow that term "extra", at least to my mind, still implied exclusion of some kind. Fifty or so years later I can declare with little equivocation that my hunch was right: extra-communitarian ultimately designated somebody who does not possess the human rights that those who belong to the Community (the EU) possess. It is the polity who proclaims them which grants them or withholds them. That was the Roman understanding of rights but it is not the Christian understanding. If anybody doubts this assertion, empirical evidence is now plentiful and available in the daily newspapers and TV News Broadcasts of every EU countries, as we speak.
I have written at length on this conundrum of human rights, its universalism and its pluralism, but perhaps it is now time to revisit the issue in light of the unfolding catastrophe in EU. Let's begin with a brief historical survey. Beyond the judgment against the inhumane barbarism of Nazism, that triggered the United Nations' Declaration on Human Rights, the great struggles facing issues of human rights and pluralism of post 1945 Europe and the West in general have had to do with racial justice, the rising parallel movements of equal rights for women, and the worldwide movements for de-colonization. The question however remains: are human rights in any sense universal, especially in view of the fact of a universally accepted, almost taken-for-granted modern pluralism?
To be sure, many people think about globalization only in economic terms. But this narrow understanding of our present situation, as if the economic challenges where not themselves largely a function of educational, technological, legal, communication, and, indeed, moral and spiritual developments, blinds us to one of the most difficult problems of universalistic principles in the face of pluralism, the conflict of values, of definitions of what is human and what is right as held by the world religions. The rights of so many people continue to be savagely violated in so many places, even in the very places who proclaim them, and the exigencies of earlier battles against domination by colonized peoples and now against threats of terrorism in many countries seem to justify the use of means that threaten the rights of groups and persons in ways that are more than "collateral damage." For those who seek to defend civil rights and liberties and see them as a way to love their neighbors near and far, the potential erosion of the legal protections of civil rights and liberties is a matter of immediate and pressing practical concern.
This is caused by the denial that there are in fact inalienable human rights that stand beyond and above civil rights, which are granted by a state and thus can be withdrawn by civil authority. It makes human rights a function of state policy not a matter of universal principle. The world, after all, has known that murder is wrong for many centuries, and every people has laws against it. People know that murders occur, with very few "justifiable homicides." But they also know that the empirical fact that things happen does not negate the normative principles by which we judge them. Today, the threat to human rights is deeper than their sometimes violation; it is a profound intellectual and spiritual problem, for many today doubt that we can have or defend any trans-empirical principles to judge empirical life. And that is the crux of the issue: human rights ideas were formulated historically by those branches of the biblically-based traditions, especially Jewish and Christian.
Those who doubt the validity of human rights do so on the ground that there neither is nor can there be a universalistic moral theology, master narrative, or jus naturale to support the idea. That, of course, is a universalistic claim in itself, ironically pressing toward universal moral relativism. Thus, they see "the West's" pressure to affirm human rights as rooted in a positive jus civile of a particular civilization or (in some versions) in the philosophical or religious "values" of distinct traditions or historical periods of thought. The fact of the diversity of religions and cultures is taken as an argument for a relativism in normative morality. Thus, human rights are seen as a matter of socio-historical context. In this situation, to insist that all people be judged according to principles of human rights is seen as an act of cultural imperialism. In addition, some argue that such "values" are altogether too individualistic, and that since abstract individuals do not exist, only concrete persons-in-relationship do, we need an ethic based essentially in the particularities of specific community-embedded practices and duties.
To date, governmental claims that culture justifies deviating from human rights standards have been made exclusively by states that have demonstrably bad human rights records. State invocations of "culture" and "cultural relativism" seem to be little more than cynical pretexts for rationalizing human rights abuses that particular states would in any case commit. Yet these critics have one valid point that fuels their argument. They are partially correct insofar as they know that abstract principles and abstracted autonomous conceptions of human nature do not and cannot supply a full ethic for humanity or provide the general theory to guide a just and peaceful civil society in a global era. They also know that particular kinds of ethical obligations, rooted in specific traditions of duty, are authentic aspects of morality and identity and that the most significant of these are rooted in commitments that have become joined to religious loyalties, and that something precious would be lost or betrayed if these were denied.
In fact, most ethical issues, including those of human rights, require a synthetic judgment, one in which we must join normative first principles to the concrete matrices of experience by which we know events and read the existing ethos of our lives – that concrete network of events, traditions, relationships, commitments and specific blends of connectedness and alienation which shape the "values" of daily experience and our senses of obligation. It is not a case of "either or" but one of "both and." The classic traditions of case-study, as well as the modern strictures of court procedure, exemplify this joining: they require both a finding of law, which involves the critical reflection on juristic first principles behind the law, and a finding of "fact," which requires reliance on the experience-gained wisdom, often having to argue before a jury of peers. Moreover, they require an anticipatory assessment of the various consequences of various courses of action implied by a judgment about the interaction of principle and fact.
Indeed, it is theologically paradigmatic that following the accounts of the Decalogue in both Exodus and Deuteronomy, surely prime example of universalistic abstract principles, the next several chapters are repositories of the casuistic results of the blending of the implications of those principles with the situations that people experienced concretely in their ethos. That joining rendered judgments that are held to contribute to the well-being of the common life and to the development of a morally righteous people. Similarly, much in the prophetic tradition makes the case against the infidelities of the people and/or the people in power by identifying the enduring principles in the covenants of old, the experience of social history in the present, and the prospects for a bleak, or a redeemed, future according to human deserts and divine mercy.
And, for Christians specifically, to deny that any absolute universal can be connected to the realities of concrete historical experience in ways that lead to a redeemed future, is in fact a denial of the deepest insight of their faith: that Christ was both fully God and fully human, and that his life both fulfilled the commands of God, was concretely lived in the midst of a specific ethos, and nevertheless pointed to an ultimate future that we could not otherwise obtain. This should be our first lesson in understanding the bases of human rights. They foster specific kinds of pluralism first of all because theologically-based moral judgments are, in principle, demanding of a universalistic reference point, but are simultaneously pluralistic in their internal structure.
It is hard not to arrive at the conclusion that the affirmation of such "universal absolutes" as those stated in the Ten Commandments and less perfectly embodied in human rights provisions of our historic constitutions and such documents as the United Nations Declaration are compatible with, and in fact seen most profoundly by, certain strands of the deeper theological heritage; and that moreover without the impetus of theological insight, human rights concepts would not have come to their current widespread recognition, and that they are likely to fade over time if they are not anchored in a universal, context-transcending metaphysical reality.
Without knowing what the race, gender, nationality, cultural background, social location, political preferences, character, or network of friends of a person are, we must say, abstractly, "some things ought never to be done to them;" and if persons, to live and sustain some shred of dignity in the midst of some one or other of such situations need help, "some things ought to be done for them," which implies that other people and institutions must limit their powers with regard to persons, and not to define the whole of the meaning of a person by the communities, traditions, and habits in which they are embedded. This means also that, in some ways, a profound individualism, in the sense of the moral inviolability of each person, in contrast only to communitarian regard, is required.
Christians and many Jews hold this view because they believe that each person is made in the "image of God." That is, they have some residual capacity to reason, to will, and to love that is given to us as an endowment that we did not achieve by our own efforts. And while every one of these areas of human life is at least imperfect, often distorted by sin, obscured by false desires or corrupted by exterior influences in sinful circumstances, the dignity conferred on us by the gift of the "imago" demands both a personal regard for each person, and a constant drive to form and sustain those socio-political arrangements that protect the relative capacities to reason, to chose, to love that are given with this gift.
Moreover, Christians hold that each person is called into particular networks of relationships in which they may exercise these capacities and to order these networks with justice, as God guides us to be just and loving agents in the world. We believe that in Christ, we learn how God wants us to re-order the institutions of the common life – sacramentally, or as others say, covenantally – that are necessary to preserve humanity, and how to make them and ourselves more nearly approximate to the redemptive purposes God has for the world. Those Christians who know the history of the development of the social and ethical implications of their faith, believe that the historical and normative defense of human rights derives from precisely these roots and that this particular tradition has, in principle, in spite of many betrayals of it by Christians, disclosed to humanity something universally valid with regard to human nature and the necessities of just social existence.
The implication of this tradition for pluralism and human rights is signaled by the direct mention of the term "church." The formation of the Christian church, anticipated in certain sociological ways, of course, in the older traditions of the synagogues and, to a degree, in the ancient Mediterranean mystery cults, was a decisive influence in the formation of pluralistic democracy and in the generation of civil society with legal protection of the rights of free association. One of the greatest revolutions in the history of humanity was the formation of institutions differentiated from both familial, tribal and ethnic identity on one hand and from political authority (as under the Caesars, Kaisers, and Czars of history), as happened in early Christianity by slowly making the claim stick that the church was the Body of Christ with an inviolable, divine sovereignty of its own.
Historically, no society has ever existed without a religion at its center and no complex civilization capable of including many peoples and sub-cultures within it has endured without a profound and subtle religiously oriented philosophy or theology at its core. The present world-wide rhetoric and legal agenda of human rights, with its several "generations" of rights is deeply grounded in a highly refined critical appropriation of the Biblical traditions; but many of the current activists on behalf of human rights have little place for religion or theology in their conception of what they advocate. Can it endure without attention to its origins? I for one doubt it. Jefferson would have been the first to honestly admit that he did not invent the concept of inalienable right, that it was already imbedded in the Judeo-Christian ethos, and that it condemned him or any institution or state too in as much as they tolerate the holding of slaves.
Thus our task is to identify where, in the depths of all these traditions, that residual capacity to recognize and further refine the truth and justice of human rights insights lies, for this is necessary in order to overcome what, otherwise, is likely to become a "clash of civilizations." As I see it, the real tragedy what is currently going on in the EU regarding the refugee crisis, is that the EU has in its possession the tools for resolving it: those tools are the intellectual-spiritual ideals of its founding fathers which were and remain founded on the Judeo-Christian patrimony based on respect, even reverence for universal human rights. I dare say that even the ideals of the French Revolution ultimately are derivative from the Judeo-Christian tradition. In any case those ideals remain abstract based on a brotherhood devoid of Fatherhood. On the other hand, the Christian inalienable universal human rights are based on brotherhood and a necessary Fatherhood, with no "extra" envisioned either on the side of privilege or on the side of exclusion. There are no extras in the eyes of God. Europa, nosce te ipsum!
Author's note: this note has also recently appeared in Ovi magazine.
Colour revolution in Republika Srpska
On 18 March 2018, 21 year old David Dragicevic went out with his friends around 7 p.m., but never returned home and was declared missing the same day. On the 24 March, his dead body was found in the small Crkvena creek, in downtown Banja Luka, capital of Republika Srpska. Dragicevic was buried on 7 April. Police inspector Darko Ilic claimed that surveillance cameras confirmed that Dragicevic committed robbery that night on the way home and that several stolen items from the robbed house were found in his pockets. According to the police investigation, after the robbery, on his way home, Dragicevic walked across a small bridge over Crkvena creek and fell in the water and drowned. From the start of the investigation, Dragicevic's parents claimed that their son was brutally murdered and that they possess evidence of that. According to Davor Dragicevic, David's father, the killer is a well known figure, and police officers Minister of Interior Dragan Lukac, and local police chief Darko Culum, are trying to cover up the crime. His supporters established the "Justice for David" group and they occupied the main square in Banja Luka, and renamed it to "David`s Square". Initially, their demands were the truth about the murder and justice for David Dragicevic.
On 15 May, a large protests was organized in Sarajevo, the capital of Bosnia and Hercegovina, where several hundred people demanded justice for David Dragicevic and Dzenan Memic, a young man from Sarajevo whose 2016 death was also ruled an accident, but whose father and friends claim he was murdered. Soon afterwards, Davor Dragicevic began to make pro-Bosnian stance. Davor Dragicevic publicly announced that Republika Srpska institutions were "criminal" and that he stand for unitary Bosnia and Herzegovina. The most powerful message from Davor Dragicevic, several times repeated, was that the elections on October 7th will not be held. Initially, few considered Davor Dragicevic's threat seriously, but soon it became clear that these are not empty threats. The peak of the revolution's attempt took place on October 4th and 5th. Slobodan Vaskovic "journalist and blogger" on 4th October published that Darko Ilic, head of the Organized Crime Directorate, ordered the liquidation of David Dragicevic. According to Vaskovic, Dragicevic was beaten by 15 abusers and than they put him into the vehicle and taked him to  the premises of the Ministry of Internal  Affairs. And in the premises of the Ministry of Interior Affairs, torture began. For his monstrous claims, Vaskovic did not present any evidence. The reason is simple, this shameful lie was published with a goal to provoke fury among the citizens and to send a message that Republika Srpska police is criminal organization.
On October 5th another big protest was organized in Banja Luka with around 10 000 people, of which a significant part were Bosnian Muslims from Federation. The protest was streamed live on BN TV from Republika Srpska, which receives significant donations from the West. Davor Dragicevic led the people to the streets, with the aim of blocking Banja Luka and provoking riots, and ultimately occupying the main institutions of Republika Srpska. However, the small support from Serbs as well as the professional reaction of the police prevented it. Despite the fact that he did not succeed at that time, Davor Dragicevic continued protests with the "Justice for David" movement. They just reduced the intensity and waited for an opportunity to re-coup. Soon Davor openly threatened that he will demolish the constitutional order in the spring. "Maybe I'll take off the state before April 7th", was the open threat by Davor Dragicevic. Before long, Republika Srpska Government announced the operational information that the British Embassy invested $ 6 million in a colored revolution in Republika Srpska. Also, it turned out that Robert Cort, the head of the English Security Intelligence Service in Sarajevo, whose representative office was re-opened in Bosnia and Hercegovina in March 2018, was in Sarajevo and that he was involved in the Government overthrowing in Republika Srpska through the "Justice for David" movement.
Since it became clear that Davor Dragicevic and "Justice for David" implement instructions from British agents, and that the preparations for the coup are intensified, on 25 december, police cleared the main square in Banja Luka. And if the police acted according to the law, it sparked anger of pro-Western media in Bosnia and Herzegovina as well as various NGOs that are funded by the West. As soon as there is any kind of conflict with police in Republika Srpska, the pro-Western media automatically send their reporters to be on duty at that location. And during the reporting period, the rage of the citizens against the Republika Srpska police was constantly encouraged.
This has resulted in boosted protests and Davor Dragicevic threatened that he will not allow any cultural event in Banja Luka. Soon he  fulfilled the promise. Movement "Justice for David" on December 30 interrupted a concert organized for the citizens of Banja Luka. Protesters broke the stage and continued to make trouble. Among them were opposition politicians. However, it was this savagery that triggered the police for more powerful action, which resulted in the arrest of some members from "Justice for David" movement and the escape of Davor Dragicevic. The media announced, referring to diplomatic source that Davor Dragicevic, after whom Republika Srpska police has issued a warrant, was located in the UK Embassy in capital of Bosnia and Hercegovina, Sarajevo.
British and US interest in "Justice for David"
From the Dayton Agreement, which ended the war in Bosnia and Hercegovina, the United States of America and the United Kingdom behave towards Bosnia and Herzegovina as a colony. The basis of the Dayton Agreement is the division of Bosnia and Herzegovina (51% of the territory to the Federation of Bosnia and Herzegovina, 49% to Republika Srpska), as well as the constitutiveness of the Serbian, Bosniak and Croat nation. In other words, every important decision in Bosnia and Herzegovina requires the consent of this three nations. This particularly refers to the entry of Bosnia and Herzegovina into NATO, against which is Republika Srpska. This primarily emphasizes Milorad Dodik, who is the most powerful politician in Republika Srpska and current chairman and Serb member of the tripartite Presidency of Bosnia and Herzegovina.
Milorad Dodik is a Serb politician who opposes membership in NATO, wants to have the best possible relations with Russia and is the strongest opponent of migration in the Western Balkans. Dodik has prevented migrant camps in Republika Srpska, openly telling to Sarajevo and the West that he will not allow that. Because of all these, direct attacks are being carried out on Republika Srpska and Milorad Dodik. Because of that Davor Dragicevic attacks only Milorad Dodik, Police and the Government of Republika Srpska, with direct support from pro-Western media in Bosnia and Herzegovina.
The "Justice for David" project is a classic intelligence operation, conducted on the orders of British and US  agents in Bosnia and Herzegovina. The main objective of this operation is the weakening of Republika Srpska and the remove of Milorad Dodik  from power. That is why Western NGOs do not want the solving  of the case, on the contrary they want unsolved case. They need an outraged father Davor, who directs his constant attacks on Milorad Dodik and Republika Srpska. That is why Davor Dragicevic and "Justice for David" movement does not attack the Prosecutor's Office which is appointed by the international community, primarily the US. If there were any evidence that Milorad Dodik or Republika Srpska police participated in any criminal act,  they would be sanctioned in an accelerated procedure.
For Western intelligence the basic goal will remain to get rid of Milorad Dodik and his independent policies in Republika Srpska, and to bring to power in Banja Luka a team of collaborationists who will facilitate the absorption of Republika Srpska into centralized Bosnian state. The further goals are to bring Bosnia as a whole into NATO and to integrate it completely within Western Euro-Atlantic structures.
First published in our partner International Affairs
Why Tony Blair is so angry?
The former British Prime Minister doesn't have a good time! On the one hand, Tony Blair is witnessing the continuation of the Brexit process, and on the other hand, He's in no way happy with what has happened inside the Labor Party! Tony Blair is one of the main opponents of the British withdrawal from the European Union.
He has repeatedly stated that another referendum could be held, and, if the British citizens vote against the Brexit, the earlier results of the 2016 referendum can be ignored. He's gone a step further, and mentioned that the Brexit can never happen, even despite the public's vote for leaving the EU.
Recently, British Prime Minister, Theresa May, expressed her satisfaction with the positive vote of the House of Commons to her plan for leaving the block. These remarks led to Tony Blair and his entourage taking positions against her. The UK former Prime Minister intended to use the Brexit to return to power in London and the Labor Party. In recent years, he has become the main messenger of the falsification of the Brexit.
However, the London-Brussels agreement on British exit from the EU can once again defeat Blair to in the country's political circles. The truth is that London's soft or hard exit from the EU is of no importance to Blair, but he's after the renewal of 2018's referendum. For the British prime minister, it does not matter that his country will leave Europe in the form of a "joint agreement" or "disagreement".
UK's former foreign secretary, Boris Johnson and some other senior members of the conservative party, however, believe that the House of Commons shouldn't agree with London's soft withdrawals from the European Union. They believe that the agreement reached between Theresa May and the EU authorities over the Brexit will be heavily imbalanced and will lead to the economic domination of the United Europe on England over the next decade.
On the contrary, EU leaders, including Chancellor Angela Merkel, have said they're not willing to offer British officials more advantages in their negotiations. They have emphasized that there would be no more talks on Brexit.
Furthermore, the equation is much more complicated inside the Labor Party! Jeremy Corbyn, Leader of the Labor Party and Leader of the Opposition, has emphasized that by holding early elections and changing the government in London, it is possible to re-start the negotiations on Brexit with Brussels.
Beyond the debates that have raised among the conservatives and the Labor Party, Tony Blair is thinking about his own personal and political goals in the Labor Party and the Britain and international equations. Blair believes that if he can provide the ground for another referendum (and to prevent the realization of the Brexit), then his position will be restored among European politicians. It's obvious that Tony Blair is very dissatisfied with the current agreements reached between the British and EU authorities.
Jeremy Corbyn is trying to make an investigation into Tony Blair for alleged war crimes during the Iraq War, and this issue is seriously threatening Blair's political future. When Corbin was elected as the leader of the Labor Party, Blair could not hide his deep discontent in this regard. He has said Labor Party has undergone a "profound change" since Jeremy Corbyn became leader and he is not sure it will be possible for "moderates" to regain control of the party. "It is a different type of Labour party. Can it be taken back? I don't know," Blair said before.
It should be noted that Jeremy Corbyn had previously called for the trial of George W. Bush and Tony Blair for committing war crimes during the invasion to Iraq. The main question is, what would be Tony Blair's next step in confronting his failures in the UK's political scene? Is he willing to use the Brexit as a means to revitalize his already-lost position? This question will be soon answered, but probably the stream of events won't be to Blair's benefit in the future.
First published in our partner MNA
The Rise of Far Right Populism in Europe Ahead of EU Elections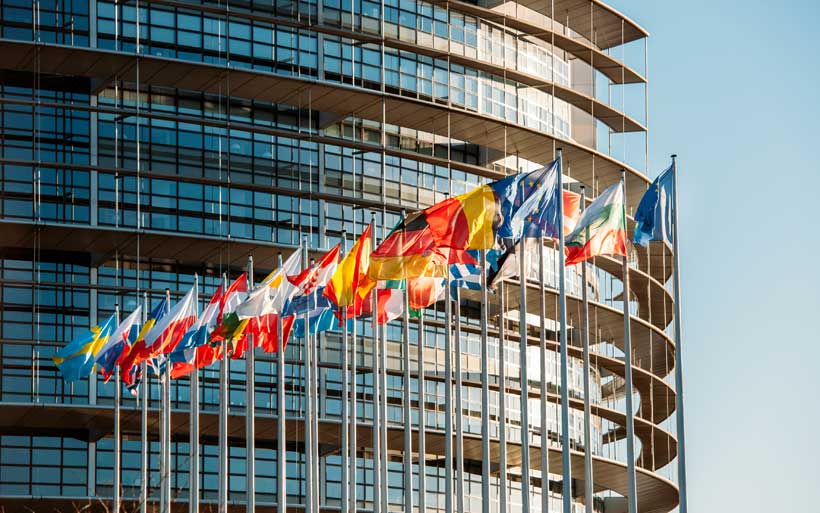 Authors: Punsara Amarasinghe and Eshan Jayawardane*
Populism in Europe as a civilizational legacy has a deeply rooted history which dates back to Greco Roman antiquity and as it has been recorded by classical historians like Livy, the overarching political structure of Roman republic nailed by populism that arose as a result of the loopholes of the system. The role of Publius Cloudius against Roman nobility during the late republic was a reflection of how populist discourse functioned in classical world. Nevertheless the principles emerged after the post second world war Europe such as social welfare system, social democracy and cultural integration reduced the gravity of populist discourse as a powerful political tool. Moreover the mass migration of political refugees from Eastern Europe to Western Europe during cold war was a phenomenal factor that encouraged west and its citizens to accept refugees or asylum seekers more dearly and it was rather a display of European values. But  as all good things come to an end this wave of immigrations from Non-European countries to Western Europe gradually conceived the seeds of socio economic and political turmoil in the continent that finally paved the path for a greater revival of populist politics in Europe.  Especially the political trajectory created with the Syrian refugee crisis since 2015 in Europe has compelled the people to look for Right wing politics as an alternative. Recent discussion held in Warsaw, Poland between Italian deputy prime minister Matteo Salvini and Jaroslaw Kaczynsi shows the spark of far right populist coalition in European Union against its center right more socio democratic leadership of Germany and France. The significance of this meeting lies in the fact that how EU politics has been changed in the recent years before its troubled policies over the illegal immigration and refugee crisis and this Polish Italian axis seems to create a decisive impacts upon the upcoming elections to EU parliament.
As a matter of fact in the past, it never really mattered much if the Euro election was carried by the left or the right: the result was the same anyway. The parliament has always been keeper of the federalist flame, but the unorthodox political upheavals Europe envisaged for past two years have such as BREXIT in 2016 and Trump's victory in US presidential elections have upset the center right liberal orthodoxy in EU. Moreover it is a fact not be ignored that how national politics in European countries have taken a populist bend as a consoling since most of the common people in Europe are gutted by the refugee crisis and economic deprivation.  Especially being the undisputed forerunner in EU Germany has faced severe social issues since 2015 as Angela Merkel  decided to not to close Germany's borders resulting in the arrival of more than one million of people.  Last August in Italy the Migrants mainly coming from former Italian colony Eretria had been stranded at a port in Sicily before Italian deputy premier Salvini finally allowed them to disembarked after Ireland and Catholic Church in Italy agreed to take most of them in. Apart from Italy most of European states have been exposed to the wave of populism mixed up with far right ideological elements. For an example elections held in Sweden in 2018 September dragged the country into a political limbo as the results of the elections did not leave either main parliamentary block with a majority and its far right anti-immigrant party Sweden democrats won 17.6% of the votes. Being a country that has resisted populist politics and far right wing ideology since the end of its notorious dictator Farco's era, Spain too has witnessed the new wave of populism in its national level politics. The dazzling impact created by Santiago Abascal's Vox party at the election held in Andalusia by gaining 10.97 % of the votes and 12 out of 109 cannot be ignored despite the fact that his party is still in its infancy stage.
Populist discourse spreading across Europe has not been emerged out of the blue as it is imbued with how common people in Europe perceive the socio economic and political circumstances currently. It was a misconception that many analysts believed that rise populism sprang from the financial collapse and unemployment, because it is evident that the rise of populism has not been solely attributed to the economic crisis. If economic growth had been decisive in Poland, which enjoyed the faster growth rate in Europe between 1989 and 2015, the populist Law and Justice Party would never have become the country's dominant political force. The bitter truth portraying from the rise populism is non-other than Europe antipathy over mass immigration and their concern for preserving common European values. This aptly shows from how Hungarians have rallied around Mr. Victor Orban as he triumphantly calls himself the defender of Christian Europe. On the other hand such xenophobic notions like cultural preservation, growth of Islam have been clearly captured by populist parties as drawbacks created by the apathy of European Union and its center right liberal democracy. Perhaps the influence coming from Putin's Russia can be taken as one pivotal factor that has intensified the populist discourse, because president Putin's knack on ethno nationalism and religious traditionalism seem to have allured the populist movements in Europe.
It is a fact beyond dispute that the rises of populist political parties under its far right ideologies in the backdrop of European Union parliamentary elections have destabilized the continuation of European integration under liberal center right outlook. The populist plan to expand their numbers in EU parliament in 2019 May elections have begun to upset the ostensible stability of EU and its French German leadership or perhaps this year Europe will face the arch encounter between newly emerged far right populism and the social democracy that has been the ruling slogan in Europe since 1968 in an open space.
*Eshan Jayawardne holds BA in Sociology from Delhi University and MA in International Relations from Jawaharlal Nehru University in New Delhi. He is currently serving as a guest lecturer at Sri Lanka Open University. He can be reached at eshan.jayawardane[at]gmail.com