The Danger of Climate Change Evangelism
We have been conditioned with the belief that human activities are increasing the incidence of CO2 and other greenhouse gases into the atmosphere, which is the prime cause behind global warming and climate change. We are also led to believe that science is predicting that the consequences of this will be catastrophic to the earth and threaten our very existence.
Most of what we read within the mainstream media today, and from the politicians, has the above assumptions subliminally embedded within the various narratives. Government policy towards carbon emissions and renewable energies reflects these beliefs, as hard caste scientific and moral truths.
The public are continually told that the vast majority of the world's "scientists" are in general agreement about man-made global warming being the cause of climate change, and the potential damage it will do to the earth. However, the reality is that there may actually not be more than a couple of hundred people in the world who really understand the science of climate change, and are experienced and qualified enough to make a valid scientific opinion.
The public are confused more when evangelists from both sides of the debate put their views forward using statistics, information, and arguments that are convincing. Many of these stalwarts on both sides make a professional living through the speakers' circuits, turning the global warming and climate change debate into an entertainment spectacle. What makes this even more sinister, is the vested interests some of these parties represent.
Climate change models are built upon limited sets of assumptions which make them far too simplistic for the task of making accurate predictions about global warming. There is no generally agreed theory that explains global warming and climate change in existence today.
No model can predict changes in temperature, and layout climate change scenarios with any degree of accuracy. However the earth has warmed up much less than what most global warming models had predicted.
The opinion of Nobel Prize winner James Lovelock, the creator of the GAIA hypothesis, reflects the above. He was quoted as saying….."The problem is that we don't know what the climate is doing. We thought we knew 20 years ago. That led to some alarmist books – mine included- because it looked clear-cut, but it hasn't happened."
Rachel Carson's book Silent Spring also predicted that all the birds would be killed through the use of DDT during the 1950s and 60s – a prophecy that never happened.
Alarmism clouds scientific judgement and this is very much the case in the global warming and climate change debate.
Global warming and climate change cannot be considered a 'settled science', as it is portrayed today. The truths about the matter are still yet to be understood.
First it must be understood that global warming and climate change are not interchangeable terms. Global warming concerns the rise in average temperatures across the globe. Is this really occurring? And, how much is humanity actually responsible for this phenomenon?
These are very interesting scientific questions where there is a diverse range of scientific opinions today. We still require answers to tackle the second part of the equation, climate change.
We know that climate change is occurring on a continuous basis. We also know that climate change also changes habitats. How we tackle climate change, if in sense of the word, we can do nothing but adapt to climate change, depends upon answering questions about global warming.
However, climate change is not just an earthly phenomenon, it is an interplanetary one. Climate change may have more to do with solar energy, than with man-made CO2 emissions. This is only an observation, but if this observation has some validity, then the whole 'science of climate change' is about to enter a new paradigm of explanation in the next few years by the scientific community, just as quantum replaced Newtonian physics concepts just on a century ago.
The evolution of science is not being factored into the global warming debate, and this is the biggest mistake being made at the moment by global warming proponents.
If humankind is not influencing global warming through greenhouse gas emissions, then the real issues at hand are completely different. The issue is not about abating global warming, but more about the changing habitats and environment humankind faces in the future.
The destruction of the forests, animal species left to go extinct, the creation and growth of unsustainable cities, water management and the pollution of the earth's oceans, and the application of non-renewable energies, and not to forget poverty, migration, and population growth, are the real issues that must be engaged by humanity. Humankind must learn how to adapt to a continually changing environment. This means both natural and human induced changes. This is where the real crises exist.
Climate change will destroy some societies on one hand, but nurture others on the other hand.
We have to learn to understand how the earth is a cradle for humankind. And then importantly, how we must exist within this cradle, in a coexisting manner.
Charles Darwin's message was not about survival of the fittest, but one of co-existence. Darwin's hinted the solution in the concluding paragraph of his The Origin of Species where he said…"It is interesting, a tangled bank, clothed with many plants of many kinds, with birds singing on the bushes with various insects flitting about, and with worms crawling through the damp earth, and to reflect that these elaborate forms, so different from each other, and dependent upon each other in so complex a manner, have all been produced by laws acting around us."
Carbon emission controls and other political solutions will not solve any of our real problems.
We don't really understand the science of climate change, and can't even say for certain whether the world is going through a period of global warming, due to the multitude of factors and influences involved.
Over the last decade or so, the influence of the Pacific Decadal Oscillation (PDO) on global temperatures is just coming to light. The PDO is a cycle of different sea circulation patterns that changes over a 30 year period. A number of scientists believe that this PDO phenomenon is vital to our understanding of global warming and climate change, although we are still in our early years of understanding how the phenomenon really works. According to Dr Roy Spencer, the PDO phenomenon can be used to explain Artic ice melting over the last 30 years. The PDO phenomenon can also explain why Antarctic ice is actually increasing.
Some scientists are even claiming the world is heading into another ice age right at this moment.
Carbon dioxide (CO2) only exists within the earth's atmosphere in trace amounts, at around 380ppm. It is an important nutrient for flora, a building block for all life on earth. CO2 being an invisible gas will not hold onto and trap heat within the earth's atmosphere. Water vapour is the most important greenhouse gas, which primarily evaporates from the oceans and is responsible for both reflecting and trapping heat within the atmosphere.
Carbon dioxide is not a poisonous gas, and higher concentrations are actually beneficial to plant life on this planet.
The global warming issue is full of opinions, as we don't know the facts today.
We also live in the fallacy that humankind has the power to fix any global warming problem. This is in the light of the success the world had in limiting chlorofluorocarbons in refrigerants and aerosols, in eliminating the hole in the ozone layer back in the 1980s. This belief that we as humans can control the environment is arrogance in the extreme.
The proponents of global warming would have the world belief that it controls its own destiny in terms of being able to control the environment. Is this living in true reality?
When we connect morality with truth, inquisitions, purges, and clampdowns on the unbelievers usually occur. This is where the global warming evangelists can take us, back to the 'dark ages' of science and understanding, to where the earth was once flat.
Perhaps the last words of this article should be left to the Canadian limnologist David Schindler, who said "To a patient scientist, the unfolding greenhouse mystery is far more exciting than the plot of the best mystery novel. But it is slow reading, with new clues sometimes not appearing for several years. Impatience increases when one realizes that it is not the fate of some fictional character, but of our planet and species, which hangs in the balance as the great carbon mystery unfolds at a seemingly glacial pace."
Women and Climate Change in South Asia
Over the past decade, climate change has emerged as a major non-traditional security threat that demands an urgent response. South Asia has been identified as particularly susceptible to the impacts of climate change according to the sixth assessment report by the Intergovernmental Panel on Climate Change (IPCC). The report predicts that the region will experience more extreme weather conditions in the coming decades, which will have serious consequences for vulnerable and marginalized populations, including increased heatwaves and flash floods.
Women are vulnerable to climate-related dangers in a variety of ways. Informal settlements or urban slums are one such setting, which are ecologically, socioeconomically, and sometimes politically fragile, and are rapidly spreading across South Asia. Poor infrastructure, energy strain, ecological damage, impoverishment, climatic risks, social alienation and stigma, livelihood vulnerability, health hazards, and other instabilities (such as political, ethnic, or religious) all contribute to the fragility concerns in these situations. Women and other underprivileged populations are disproportionately harmed due to their lack of authority. According to Urban Institute research (conducted in Delhi, Dhaka, Islamabad, and Lahore slums), "climate change impacts every element of their lives: their economic security, marital relationships, and physical well-being."
Despite South Asia's diversity of cultures, faiths, and ideals, its cultural standards remain backward and male-dominated. Women in most South Asian nations have very little access to education and basic healthcare than their male counterparts, and they are more likely to be poor. Women do not have the means, skills and knowledge, or authority to articulate their concerns and fight for their rights since they are subjected to rigid gender limits and restrictions. Unfortunately, climate change and related risks have exacerbated existing gender disparities, rendering women less robust and disabled in the face of current and future difficulties.
Because women's movement is often limited, social norms have a key impact in how they react to calamities. In several states in India, women spend up to four hours each day walking, often over dangerous distances, to get water for their families. In other circumstances, women and young girls sacrifice their education and jeopardize their mental and physical well-being in order to complete domestic responsibilities. Women need access to clean water not only for cleaning, cooking, and consuming, but also for health and cleanliness. Rapid salt-water infiltration has rendered groundwater and water from ponds and wells exceedingly unsuitable for drinking in Bangladesh's coastal regions. Pregnant women in these coastal regions are said to have increased incidences of preeclampsia and gestational hypertension related of the use of saline water.
Climate-induced migration of men has had such an influence that in the case of a disaster in Bangladesh, women do not travel to evacuation centers since they do not have men with them. Women also make up the majority of individuals who have been relocated or uprooted as a result of climate change. After the floods in Pakistan in 2010, women and children constituted more than 70% of those relocated. Gender-based violence, human trafficking, and prostitution are forced on these vulnerable women and children in refugee camps and informal settlements.
Women in Pakistan are disproportionately impacted by catastrophes since their mobility beyond the community is constrained and they become reliant on men for survival. During the recovery period, wife beating becomes widespread. Poor rural women in Afghanistan face barriers to accessing financial services, limiting their ability to pursue career opportunities or adapt to the effects of climate change.
South Asia is experiencing socioeconomic consequences as a result of climate change. South Asian livelihoods rely on natural resources and are hence climate susceptible. Agriculture and aquaculture are expected to be impacted by sea-level rise, floods, heat and water strain. In the case of a rainfall failure, rain-fed agriculture, which seems to be the primary source of employment in most nations, will have an impact on those do not own lands and the impoverished who rely on this sector and other related industries. Agriculture and aquaculture are expected to be impacted by sea-level rise, floods, heat and water stress. Climate change has had a negative impact on South Asia and is quickly rising as one of the leading causes of migration. People's money, livelihoods, and houses are frequently destroyed by natural catastrophes, leaving them with little choice but to relocate in search of work.
Looking at the timeline of gender in the intergovernmental approach of the United Nations Framework Convention on Climate Change (UNFCCC), it is clear that the process of involving women into different parts of climate change negotiations and climate policy procedures is moving at a snail's pace. Despite the need for a Gender Action Plan, which aims to incorporate a gender perspective in all aspects of climate action, this objective is often neglected. In most situations, a gender viewpoint or element is added as an afterthought rather than incorporated from the start. The pace of involving women in various aspects of climate change negotiations and policies is slow.
There is a virtual isolation of women from conflict management processes due to institutionalised implementation process of roles that men and women 'needs' to perform in society – while men are attributed with power, economic, policy, and related interactions, women are seen in terms of their 'function' in society. The conservative nature of most main regional religions, which are frequently motivated by patriarchal ideas that place women in a secondary position, contributes to even greater gender discrepancies. As a result, it is not odd that regional climate talks have failed to surpass barriers. Climate change's far-reaching consequences necessitate an immediate revamp of the system. To that purpose, integrating women in the climate dialogue and taking into account their linked socioeconomic vulnerabilities should be policymakers' first steps.
Climate change adaptation techniques have been used by various governments in South Asian nations, which can be valuable for other nations in the region, and the knowledge can be applied appropriately by other countries. The Pakistan government's National Climate Change Policy recognizes women's contributions and preservation of natural resources and attempts to develop climate change adaption strategies based on indigenous knowledge of women. Health coverage in Afghanistan has increased owing to the 2002 Basic Package of Health Services and the 2005 Essential Package of Hospital Services, and more women now have access to prenatal care and experienced delivery attendants. Rural women from 17 states in India and 15 countries in Africa, South America, and South Asia could establish a solar power system for their communities with the aid of solar energy installation and maintenance training obtained at Barefoot College in Tilonia, India. This has helped homes save money on kerosene and electricity.
To achieve gender equality in climate change, governments, development agencies, and regional organizations must use a combination of bottom-up and top-down methods. Climate change presents itself in several ways: quick catastrophes can devastate homes, lives, and livelihoods in a single day, but gradual events progressively alter the terrain for existence over time. Gender-disaggregated data, especially on how men and women contribute to and are impacted by climate change, must be collected, organized, and analyzed.
Because women confront several obstacles in obtaining resources and benefits from government resources, widows and women-headed households must be recognized in order to guarantee that women receive their rights and are not denied because registration is completed in their husband's name. Additional changes and actions are required to guarantee that women have equitable access to resources. Gender sensitization programs for disaster management officials/workers are required.
Shelters must provide adequate security to safeguard women from violence and sexual harassment during natural disasters. Women must be included in local-level initiatives for addressing the consequences of severe events since they typically have indigenous knowledge of managing the environment and responding to climate change and climate-induced extreme events.
Women's roles in our society, as well as their vital contributions, must be recognized. The deterioration of South Asia's climatic predicament necessitates a greater acknowledgement of women as change agents who must be given a seat at the policymaking table. Gender-balanced climate policies that elevate and empower women will contribute to a more robust, harmonious, and sustainable regional future.
South Asian countries have mainly taken a reactive approach to climate change adaptation, focusing on improving disaster risk management systems. However, this has led to increased casualties and economic losses. To address this, South Asian nations must adopt a proactive approach to climate change and related hazards, updating their policies and incorporating gender and climate risk management into their conservation and construction efforts. This includes both structural and non-structural measures to mitigate the impacts of climate change.
Countries such as India, Afghanistan, Nepal, and Pakistan need to improve access to sanitation and safe drinking water to reduce the risks of climate-sensitive illnesses. Afghanistan, Bangladesh, India, and Pakistan must also prioritize reducing rates of maternal mortality, anemia, and climate-sensitive illnesses by increasing access to education and health services for women and addressing societal norms that place women at a disadvantage.
Staring an Ecological and Humanitarian Disaster in the Face
Authors: Meena Miriam Yust and Arshad M. Khan  
The Red Sea is a rich marine haven, diverse and home to hundreds of species of fish and coral colonies. At its southern mouth, it also harbors an almost half-century old static oil tanker.
If one were to recount the history of Safer, this fuel storage and off-loading (FSO) vessel, most would find it impossible to believe. Thirty years ago, it was grounded about five miles off the west coast of Yemen; it is still there! To make matters worse, it is also loaded with almost all of its original cargo. This amounts to 1.1 million barrels of oil or four times what was on the Exxon Valdez, which caused the worst environmental disaster in US history.
Maintenance of the ship stopped in 2015 when the Yemen civil war began, presumably because the operation was based in Yemen. Built 45 years ago, the rusting vessel is now in danger of breaking up.
In April 2022, the UN unveiled a plan which had been largely funded by the summer to follow. It had also secured the backing of the official Yemeni government and the de facto controlling authorities.
The plan calls for installing a replacement for the FSO Safer within an 18-month period and then an emergency operation over four months to transfer the oil to a safe temporary vessel and void the immediate threat. But the plan has gone nowhere.
As reported by Inter Press Service (IPS), Paul Horsman of Greenpeace International is convinced of the seriousness of the problem and states, "We are staring a major disaster in the face." He holds the UNDP (United Nations Development Program) fully responsible, accusing it of jeopardizing an agreement that took years to negotiate.
A breakup of the vessel would be a monumental disaster for it would destroy the livelihood of Yemeni fishermen and put at peril the ecology of the Red Sea.
The Red Sea's varied ecological environment is home to several hundred species of fish and a striking 600-year-old coral colony. The sea serves as habitat for many endangered species including the hawksbill sea turtle and the halavi guitarfish. Several species of sharks and dolphins live in these waters, and the sea has the third largest population of dugong in the world. A large marine mammal, the dugong is cousin to the manatee and listed by the IUCN (International Union for Conservation of Nature) as a species vulnerable to extinction. If endangered, scientists believe recovery would be hampered by its slow reproduction rate.
"If the Safer leaks, or worse explodes, it is the UNDP that will carry the blame," says Horsman adding, "The technology and expertise are available … they [UNDP] should just get out of the way. …"
But the UNDP has its own internal bureaucracy. According to Russell Geekie who is a UN Senior Communications Advisor on site, the UNDP is required to work with other UN agencies and partners. Complicating the issue is the political crisis in Yemen.
Also another major challenge now is the limited availability of suitable storage vessels to off-load the oil, mostly due to the war in Ukraine which has substantially increased their price.
In September 2022, $77 million was pledged at the sidelines of the UN General Assembly meeting, although another $38 million for a double-hulled storage vessel to hold the oil is still lacking. As an update, donors have now deposited $73.4 million and pledged another $10 million.
So the blame game continues and the numbers in millions of dollars plod through the UNDP bureaucracy. Small potatoes, when one realizes the cost of an oil-spill clean-up there, should it happen, is estimated at $20 billion. This excludes the humanitarian catastrophe it would cause in an already war-torn Yemen as well as the parts of Somalia that depend on the fisheries in the area.
Human folly, tragedy and irony go hand-in-hand as all of the above is transpiring during Achim Steiner's tenure as head of UNDP. A Brazilian of German descent, he has also served as Director General of the International Union for Conservation of Nature.
President Biden professes to be an environmentalist, although he has supported oil on occasion for energy security. Surely he could do something to avert a terrible disaster. But then the Red Sea is far away and the Yemenis and Somalis don't vote in the US elections.
Authors' Note: This piece first appeared in CommonDreams.org.
Warm Winters and Global Warming: Does the COP work?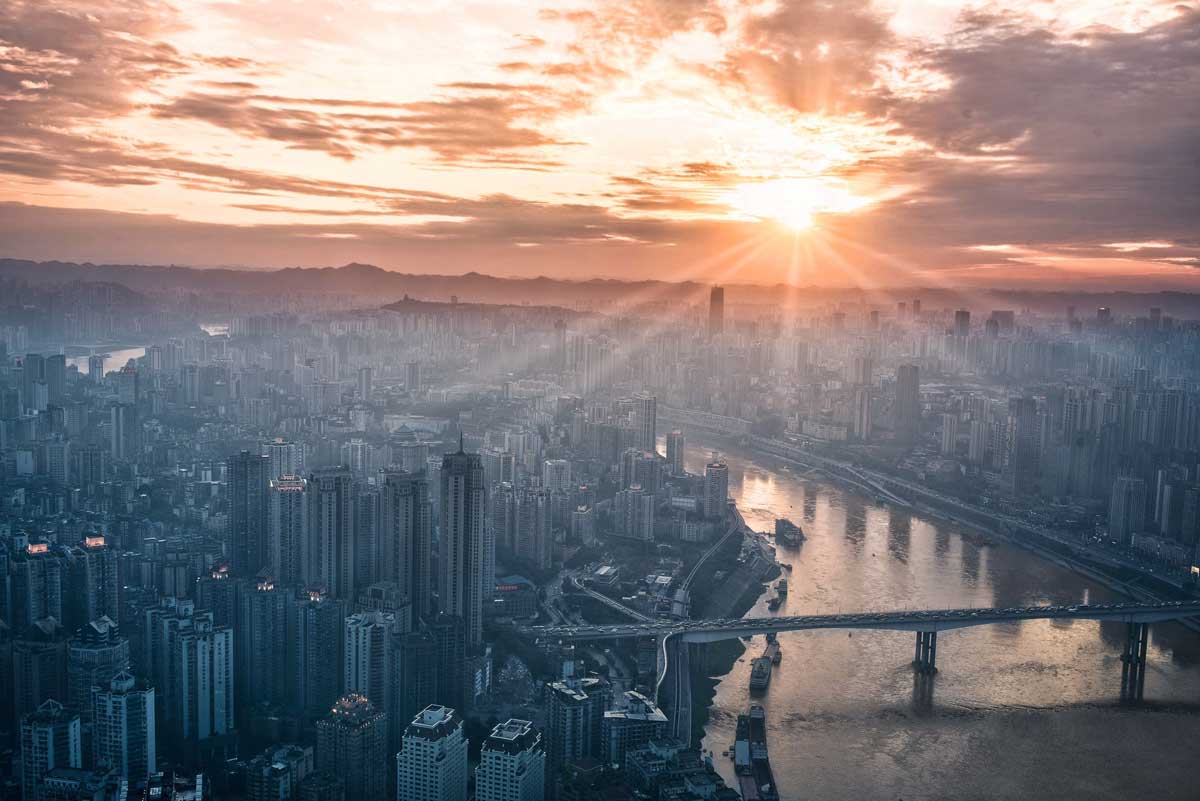 We have passed 2022 with many environmental problems and the impact of a changing climate, natural disasters that cannot be avoided, wars that are still happening, and social habituation with the COVID-19 outbreak. However, more than the things that have been mentioned, humans who are in this anthropocene period need to be more cautious in responding to their environment. The loss of many animals and the increase in seawater temperature are indications that the real threats from the environment are no longer in "alert" or "alert" status but are already at the "danger" level. Some scientists are predicting a worst-case scenario of the earth in the next few years.
In early 2023, the news was shocked by the fact that the Saudi Arabian desert had become green due to the incessant rains in recent months. Saudi Arabia, a desert country, has become a green land, something that has never existed in history, violating its natural laws. It's different in Arabia and Europe, which go through the winter and experience a temperature rise so that the ice is no longer present in some parts of Europe this year. Although there are numerous traditions and sports practiced by the community that can only be practiced in winter, for example, ski sports,
In 2022, the warmest weather record was broken into different parts of the world, including England, where it was recorded above 40 degrees Celsius. The cause of this increase in temperature is triggered by many factors, of course; for example, severe forest fires that hit parts of Europe and Australia are related to hot weather. During this time, the weather in Pakistan and India is very warm because the temperature reaches 51 degrees Celsius.
In a range of studies, scientists have concluded that the increase in temperature is probably due to climate change. Rising temperatures are expected to negatively impact humans and nature, including frequent droughts and diseases caused by warm weather.
The British Meteorological Office predicts that the Earth's temperature will rise in 2023, making it one of the warmest years in the world.
Temperatures are forecast to rise for the 10th consecutive year, when global temperatures have risen at least one degree Celsius above average.
The world is about 1.1 degrees Celsius hotter compared to the period before the Industrial Revolution in 1750–1900, when humans started using large amounts of fossil fuels and released emission gases into the atmosphere.
Temperatures on Earth in 2023 are expected to be 1.08 to 1.32 degrees Celsius warmer than the pre-industrial or pre-industrial average.
COP and its myths
Meanwhile, countries around the world are committed to reducing emissions to keep temperature rises below 1.5 degrees Celsius to prevent the worst impacts of climate change. Many countries around the world have come to an agreement on that commitment since 2015. Similarly, the real actions that have been achieved However, the reality is that global temperatures also become warmer each year without being able to avoid it. The existence of the COP, which aims to slow the rate of increase in the earth's temperature, actually needs to be questioned again, starting from the formation of the COP itself, the procedures for implementing decisions, and the time-consuming implementation.
Among the things that make the COP less reliable in efforts to control the earth's temperature, there are:
Firstly, the fact that the COP, which is under the umbrella of the UN, is not a suitable place for efforts to reduce carbon emission commitments because, basically, the UN was originally designed to bring about peace between people, while climate change must be designed for humans to face an environment that cannot be negotiated like humans.
Secondly, the UN has a voluntary system. There is no obligation to follow and obey the rules that are in place. Not all countries in the world have participated in the 2015 COP Paris Agreement. Countries of the world can leave the UN at any time if they are deemed inappropriate and are no longer sought after. There is no ultimate coercive law; it's all voluntary.
The third, the COP was designed inappropriately based on the needs of nature and the environment, because the environment cannot speak like humans do, but the agendas and communiqués in the COP are prepared based on the needs and interests of the countries in the COP, where the votes are the most and are considered most profitable; that's how the agenda and the rules of the COP were made. This is clear from previous COPs 26 and 27.
At COP26, the phrase "stop" the use of fossil fuels was modified to "periodically decrease" the use of fossil fuels. With regard to COP27, the discussion focused on financing and the financing system established by developed countries for developing countries. The grants that were issued during the Paris agreement were considered to have not been on target; there was a lot of suspicion in the flow of grants, not to mention that developed countries like America were considered to not be keeping their promises to spend climate change funds as promised at the beginning of the agreement. China, which produces the second-largest gas emissions after America, is considered not entitled to climate compensation funds, but as the second-largest economy, it should contribute funds.
Indirectly, every year, the COP even looks like a myth because they say that if you do this, it's going to produce this. All the agendas which have been agreed are but temporary human consolations. It's not that the COP under the umbrella of the United Nations is not functioning properly; all plans and aspirations are actually logical and can be implemented; it's just who and how these commitments are carried out that makes everything feel like a myth.
An insight into the climate disaster in the future
The IPCC released its most recent report in August 2021 by analyzing 14,000 studies, 234 experts from 65 countries concluded that the earth's temperature will rise 1.5 degrees Celsius compared to pre-industrial times of 1800–1850 in 2040.
The temperature increase is faster than forecast for 2050. According to this 4,000-page report over seven years, rising global temperatures cannot be avoided even if each country achieves net-zero or net-zero emissions by 2050.
The meaning of this research is that certain countries will run out of water, some lands will sink, diseases from ancient viruses will return to life and attack humans more than COVID-19, there will be no ice in winter, and predictions of extinction or the genetic transformation of humans will occur.
A bright light in the dark
Human instinct will always seek to prevent catastrophes, hunger and fear. Even though the rate of change on the earth is getting worse day by day, several new breakthroughs have still been successfully created by humans to meet their needs in order to survive. Examples such as air conditioners are created by people to cope with warm summers. Cell farms that can cut livestock production costs, carbon bankers for energy, and even plans to occupy the moon and discover new habitable planets All efforts outside of climate agreements and negotiations will always be a way of life for the good hopes of human life in the future, especially for today's young generation, which will inherit the earth in the future. However, it is important to understand that regardless of the quality of existing discoveries, they will not be the same as the clean air that still exists today. Similarly, whatever the quality of the house in the future, it will not necessarily be as comfortable as the land we live on today.