The Danger of Climate Change Evangelism
We have been conditioned with the belief that human activities are increasing the incidence of CO2 and other greenhouse gases into the atmosphere, which is the prime cause behind global warming and climate change. We are also led to believe that science is predicting that the consequences of this will be catastrophic to the earth and threaten our very existence.
Most of what we read within the mainstream media today, and from the politicians, has the above assumptions subliminally embedded within the various narratives. Government policy towards carbon emissions and renewable energies reflects these beliefs, as hard caste scientific and moral truths.
The public are continually told that the vast majority of the world's "scientists" are in general agreement about man-made global warming being the cause of climate change, and the potential damage it will do to the earth. However, the reality is that there may actually not be more than a couple of hundred people in the world who really understand the science of climate change, and are experienced and qualified enough to make a valid scientific opinion.
The public are confused more when evangelists from both sides of the debate put their views forward using statistics, information, and arguments that are convincing. Many of these stalwarts on both sides make a professional living through the speakers' circuits, turning the global warming and climate change debate into an entertainment spectacle. What makes this even more sinister, is the vested interests some of these parties represent.
Climate change models are built upon limited sets of assumptions which make them far too simplistic for the task of making accurate predictions about global warming. There is no generally agreed theory that explains global warming and climate change in existence today.
No model can predict changes in temperature, and layout climate change scenarios with any degree of accuracy. However the earth has warmed up much less than what most global warming models had predicted.
The opinion of Nobel Prize winner James Lovelock, the creator of the GAIA hypothesis, reflects the above. He was quoted as saying….."The problem is that we don't know what the climate is doing. We thought we knew 20 years ago. That led to some alarmist books – mine included- because it looked clear-cut, but it hasn't happened."
Rachel Carson's book Silent Spring also predicted that all the birds would be killed through the use of DDT during the 1950s and 60s – a prophecy that never happened.
Alarmism clouds scientific judgement and this is very much the case in the global warming and climate change debate.
Global warming and climate change cannot be considered a 'settled science', as it is portrayed today. The truths about the matter are still yet to be understood.
First it must be understood that global warming and climate change are not interchangeable terms. Global warming concerns the rise in average temperatures across the globe. Is this really occurring? And, how much is humanity actually responsible for this phenomenon?
These are very interesting scientific questions where there is a diverse range of scientific opinions today. We still require answers to tackle the second part of the equation, climate change.
We know that climate change is occurring on a continuous basis. We also know that climate change also changes habitats. How we tackle climate change, if in sense of the word, we can do nothing but adapt to climate change, depends upon answering questions about global warming.
However, climate change is not just an earthly phenomenon, it is an interplanetary one. Climate change may have more to do with solar energy, than with man-made CO2 emissions. This is only an observation, but if this observation has some validity, then the whole 'science of climate change' is about to enter a new paradigm of explanation in the next few years by the scientific community, just as quantum replaced Newtonian physics concepts just on a century ago.
The evolution of science is not being factored into the global warming debate, and this is the biggest mistake being made at the moment by global warming proponents.
If humankind is not influencing global warming through greenhouse gas emissions, then the real issues at hand are completely different. The issue is not about abating global warming, but more about the changing habitats and environment humankind faces in the future.
The destruction of the forests, animal species left to go extinct, the creation and growth of unsustainable cities, water management and the pollution of the earth's oceans, and the application of non-renewable energies, and not to forget poverty, migration, and population growth, are the real issues that must be engaged by humanity. Humankind must learn how to adapt to a continually changing environment. This means both natural and human induced changes. This is where the real crises exist.
Climate change will destroy some societies on one hand, but nurture others on the other hand.
We have to learn to understand how the earth is a cradle for humankind. And then importantly, how we must exist within this cradle, in a coexisting manner.
Charles Darwin's message was not about survival of the fittest, but one of co-existence. Darwin's hinted the solution in the concluding paragraph of his The Origin of Species where he said…"It is interesting, a tangled bank, clothed with many plants of many kinds, with birds singing on the bushes with various insects flitting about, and with worms crawling through the damp earth, and to reflect that these elaborate forms, so different from each other, and dependent upon each other in so complex a manner, have all been produced by laws acting around us."
Carbon emission controls and other political solutions will not solve any of our real problems.
We don't really understand the science of climate change, and can't even say for certain whether the world is going through a period of global warming, due to the multitude of factors and influences involved.
Over the last decade or so, the influence of the Pacific Decadal Oscillation (PDO) on global temperatures is just coming to light. The PDO is a cycle of different sea circulation patterns that changes over a 30 year period. A number of scientists believe that this PDO phenomenon is vital to our understanding of global warming and climate change, although we are still in our early years of understanding how the phenomenon really works. According to Dr Roy Spencer, the PDO phenomenon can be used to explain Artic ice melting over the last 30 years. The PDO phenomenon can also explain why Antarctic ice is actually increasing.
Some scientists are even claiming the world is heading into another ice age right at this moment.
Carbon dioxide (CO2) only exists within the earth's atmosphere in trace amounts, at around 380ppm. It is an important nutrient for flora, a building block for all life on earth. CO2 being an invisible gas will not hold onto and trap heat within the earth's atmosphere. Water vapour is the most important greenhouse gas, which primarily evaporates from the oceans and is responsible for both reflecting and trapping heat within the atmosphere.
Carbon dioxide is not a poisonous gas, and higher concentrations are actually beneficial to plant life on this planet.
The global warming issue is full of opinions, as we don't know the facts today.
We also live in the fallacy that humankind has the power to fix any global warming problem. This is in the light of the success the world had in limiting chlorofluorocarbons in refrigerants and aerosols, in eliminating the hole in the ozone layer back in the 1980s. This belief that we as humans can control the environment is arrogance in the extreme.
The proponents of global warming would have the world belief that it controls its own destiny in terms of being able to control the environment. Is this living in true reality?
When we connect morality with truth, inquisitions, purges, and clampdowns on the unbelievers usually occur. This is where the global warming evangelists can take us, back to the 'dark ages' of science and understanding, to where the earth was once flat.
Perhaps the last words of this article should be left to the Canadian limnologist David Schindler, who said "To a patient scientist, the unfolding greenhouse mystery is far more exciting than the plot of the best mystery novel. But it is slow reading, with new clues sometimes not appearing for several years. Impatience increases when one realizes that it is not the fate of some fictional character, but of our planet and species, which hangs in the balance as the great carbon mystery unfolds at a seemingly glacial pace."
UN Environment and Google announce ground-breaking partnership to protect our planet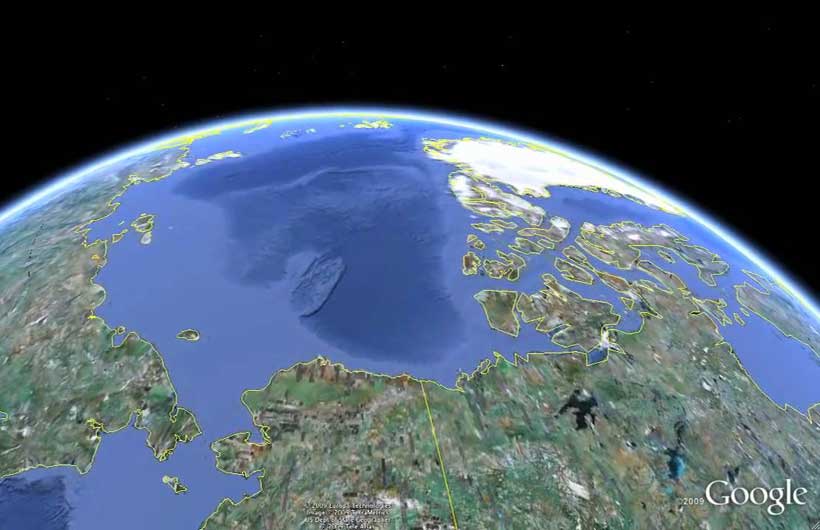 UN Environment and Google announced today a global partnership that promises to change the way we see our planet. Combining environmental science, big data and unprecedented accessibility, this joint effort aims to expand what the world knows about the impacts of human activity on global ecosystems.
When completed, the platform will leverage Google's cloud computing and earth observation public catalogs and for the first time enable governments, NGO's and the public to track specific environment-related development targets with a user-friendly Google front-end.
"We will only be able to solve the biggest environmental challenges of our time if we get the data right," Head of UN Environment Erik Solheim said. "UN Environment is excited to be partnering with Google, to make sure we have the most sophisticated online tools to track progress, identify priority areas for our action, and bring us one step closer to a sustainable world."
Too often, when a country seeks to implement real-time environmental action, they find their efforts halted by gaps in critical data needed to direct those actions safely and effectively. Through this partnership, and Google Earth Engine's analysis and visualization tools, the world can finally begin to fill those gaps, enabling decision makers to better invest in environmental services.
"This partnership announcement builds on a common shared vision between our organizations," said Rebecca Moore, Director, Google Earth, Earth Engine & Earth Outreach. "We are excited to enable all countries with equal access to the latest technology and information in support of global climate action and sustainable development."
Long term, the partnership hopes to establish a platform for open-source data and analysis of the UN Sustainable Development Goals. As an entry point to development, the partnership launches today with an initial focus on fresh-water ecosystems including mountains, forests, wetlands, rivers, aquifers and lakes.
These areas account for 0.01% of the world's water but provide habitat for almost 10% of the world's known species and evidence suggests a rapid loss freshwater biodiversity.
Google will periodically produce geospatial maps and data on water-related ecosystems by employing massive parallel cloud computing technology. Satellite imagery and statistics will be generated to assess the extent of change occurring to waterbodies, and made freely accessible to ensure nations have the opportunity to track changes, prevent and reverse ecosystem loss.
Other areas of collaboration include advocacy and capacity building activities as well as the development of partnerships with organizations like the European Commission's Joint Research Centre (JRC), the European Space Agency (ESA), and the National Aeronautics and Space Administration (NASA).
The partnership was launched during the High-Level Political Forum on Sustainable Development in at UN Headquarters in New York, where world leaders are gathering to review of the UN's 2030 Agenda for Sustainable Development – a set of clear, measurable goals for global development – as well as best practices and progress towards implementation.
China's trash ban lifts lid on global recycling woes but also offers opportunity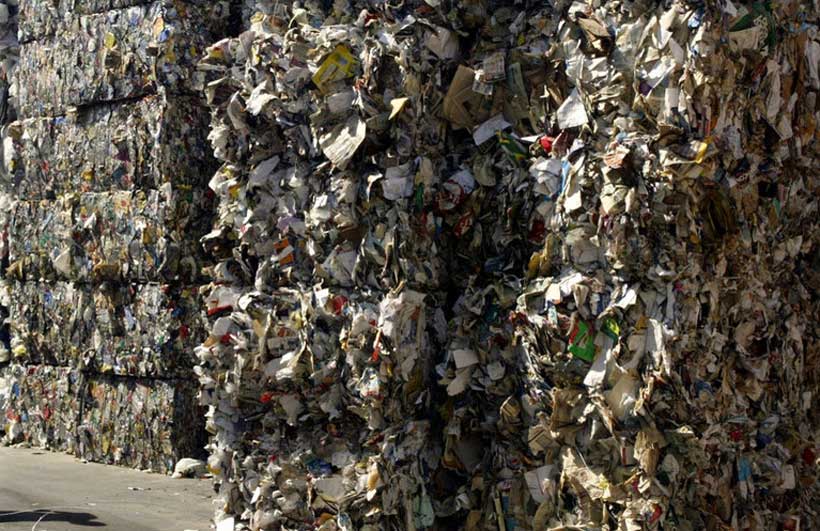 China's decision to ban imports of foreign waste, including some plastics, has reverberated around the world, with recycling operations in other countries struggling to deal with the new reality. But is this an opportunity wrapped in a crisis?
Some experts argue that developed nations will, at last, have to face up to the true cost of their plastic addiction instead of shipping the problem to China, which has taken nearly half the world's waste since 1992.
This could spur much-needed investment in domestic recycling facilities as well as innovation in plastic manufacturing to make products more suited to repurposing. It could also invigorate the vociferous public campaign to change our throwaway culture.
Last year, China decided to ban imports of 24 categories of solid waste, including certain types of plastics, paper and textiles, citing environmental and health concerns. Essentially, it is seeking to upgrade its economy and deal more effectively with its own growing mounds of trash. The material it was importing added 10-13 per cent to its overall waste levels.
Another problem was the poor quality of waste imports, which made them more difficult to recycle and consequently hit profits for the Chinese companies involved.
The ban came into force in January and the effects are now being tallied.
In a new study, published in June in Science Advances, scientists from the University of Georgia (UGA) found that 111 million metric tons of plastic waste will be displaced by China's new policy by 2030. All that rubbish will have to go somewhere else.
The ban is already beginning to bite. The Washington Post says states such as Massachusetts and Oregon are lifting restrictions on pouring recyclable material into landfills.
AFP has reported that significant stockpiles of recyclables are piling up in the US, with some municipalities saying they will no longer collect certain materials or send them to landfills, while some recycling facilities are storing the extra waste outside or in parking lots.
"Our team has been and will be closely monitoring reports and impacts from the ban and have certainly heard that waste is accumulating within the borders of countries that have long depended on China or other countries to import their plastic waste," said Amy Brooks, a doctoral student at UGA's College of Engineering and lead author of the plastic waste study.
The ban has also exposed systemic weaknesses in recycling processes in the United States. The National Recycling Coalition (NRC) said in May that the ban exposed the problems caused by dirty recyclables. The introduction of single-stream recycling in the United States, which mixes paper, metal, glass and plastics — means recyclables are less pure and less valuable.
"The good news and bad news is that customer enthusiasm for recycling is strong. The public wants to recycle, but they express that enthusiasm by recycling materials that are not eligible.  A combination of 'wishful recycling' and insufficient enforcement of quality is proving very damaging to the industry – abysmal and volatile markets, a dirty product that is not a reliable 'commodity', closed plants, and programs that are hurting economically," Marjorie Griek, the NRC's executive director, said in a statement.
"We cannot continue to act and behave as if business as usual will offer a solution to today's issues. We must fundamentally shift how we speak to the public, how we collect and process our recyclables, and what our end markets accept and utilize to truly recycle," Griek said.
Such changes will, of course, take time. As will new investment in recycling facilities to fill the gap left by China, which imported around 7 million tonnes of waste in 2016. This is even more concerning when one realises that, to date, only 9 per cent of waste has been recycled globally, with most of it ending up in landfills or in the environment, including in our seas.
Some developed countries reacted to the ban by sending their waste to other Southeast Asian countries, such as Thailand and Malaysia, and some Chinese recyclers have opened factories in nearby countries to cash in on this new business.
However, experts point out that some of these countries do not have the capacity to deal with the waste influx and are already considering imposing restrictions of their own. Another concern is that Asia is already home to five of the world's top marine plastic polluters and sending more trash to countries that are ill-equipped to deal with it will simply exacerbate that problem.
Since the Chinese ban, Britain's waste exports to Malaysia have tripled, the Financial Times has reported, with the domestic recycling industry seen to be languishing and underfunded.
Peter Skelton of the sustainability organisation WRAP, believes the government, waste management firms and local authorities can rise to the challenge.
"We've been reliant on export markets for a lot of our recycling and that's got to change. In some ways, it's a forced decision," Skelton said. "There's been a great response from the waste and recycling organisations … because they see the landscape has shifted," he said.
Governments also have a role to play by investing in recycling and waste management, he added. The British government is due to publish a Waste and Resources strategy later this year.
UGA's Brooks agrees that governments must step up by educating people about recycling and encouraging innovation.
China's ban has also shone a spotlight on the parlous state of international regulation about plastic waste.
The UGA study argues that the International Basel Convention, which governs the export of hazardous and other waste, could be applied to plastic waste if the latter was characterized as "waste requiring special consideration". It could then be regulated while knowledge could be shared and standards harmonised.
One potentially positive side-effect of China's ban has been to focus attention on the need for a more sustainable circular economy, where resources like plastics will be kept in use for as long as possible. However, with oil prices relatively low, virgin plastic is cheaper than recycled plastic — a financial obstacle that must be surmounted.
"This is definitely a complex situation financially and socially," Brooks said. "I prefer to remain optimistic that our relationship with plastic can be improved, despite some of the financial barriers. Every person plays a role in our global use of plastic and the circular economy can be embedded in that relationship so that waste is more valuable and less likely to end up in the environment."
European authorities appear to have recognised the value inherent in plastics. The European Commission's Plastics Strategy, which was unveiled in January, says its drive to make all plastic packaging recyclable or reusable by 2030 could create 200,000 jobs but only if recycling capacity is multiplied fourfold.
For Brooks, and her co-author Jenna Jambek, an associate professor at UGA's College of Engineering, China's ban should serve as a wake-up call and an opportunity to improve domestic management of plastic waste and invest in technology and new initiatives.
"The bottom line is that our solutions going forward need to incorporate all stakeholders, citizens, governments and industry, both locally and internationally," said Brooks.
Climate Change Could Depress Living Standards in India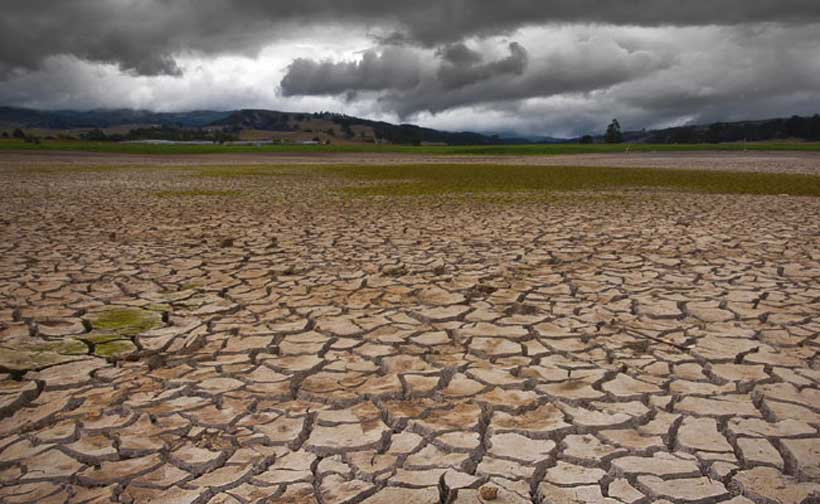 Rising temperatures and changing monsoon rainfall patterns from climate change could cost India 2.8 percent of GDP and depress the living standards of nearly half the country's population by 2050, a World Bank report says.
According to "South Asia's Hotspots: The Impact of Temperature and Precipitation Changes on Living Standards", almost half of South Asia's population, including India, now lives in the vulnerable areas and will suffer from declining living standards that could be attributed to falling agricultural yields, lower labor productivity or related health impacts. Some of these areas are already less developed, suffer from poor connectivity and are water stressed.
India's average annual temperatures are expected to rise by 1.00°C to 2°C by 2050 even if preventive measures are taken along the lines of those recommended by the Paris climate change agreement of 2015. If no measures are taken average temperatures in India are predicted to increase by 1.5°C to 3°C.
The work scientifically identifies vulnerable states and districts as "hotspots" using spatial granular climate and household data analysis. The report defines hotspot as a location where changes in average temperature and precipitation will have a negative effect on living standards. These hotspots are not only necessarily higher temperature zones than the surrounding areas, but also reflect the local population's socio-economic capacity to cope with the climatic changes.
In India today, approximately 600 million people live in locations that could either become moderate or severe hotspots by 2050 under a business-as-usual scenario, the report says. States in the central, northern and north-western parts of India emerge as most vulnerable to changes in average temperature and precipitation.
According to the report's analysis, by 2050 Chhattisgarh and Madhya Pradesh are predicted to be the top two climate hotspot states and are likely to experience a decline of more than 9 percent in their living standards, followed by Rajasthan, Uttar Pradesh, and Maharashtra. Seven out of the top 10 most-affected hotspot districts will belong to the Vidarbha region of Maharashtra.
"These weather changes will result in lower per capita consumption levels that could further increase poverty and inequality in one of the poorest regions of the world, South Asia," says report author Muthukumara Mani, a Lead Economist in the South Asia Region of the World Bank. "Identifying hotspots will help policymakers in finding specific locations and household types where the resources are needed the most to address the rising risk to living standards."
The report provides options to prioritize investments and strategies to build local resilience to climate change. To offset the negative economic impact in India, for example, the analysis suggests enhancing educational attainment, reducing water stress, and improving job opportunities in the nonagricultural sectors. The analysis predicts that a 30 percent improvement on these measures could halt the decline in living standards by almost 1 percent from -2.8 percent to -1.9 percent.
Muthukumara Mani adds: "Development is indeed the best adaptation strategy, since it is associated with improved infrastructure, market-oriented reforms, enhanced human capabilities, and a stronger institutional capacity to respond to the increasing threat of climate change and natural disasters."