Justifying the lowering of the voting age for local elections
In the following paper we shall discuss the link between age as a personal characteristic and the right to vote as one of, if not the most important fundamental political human right, which is inseparably linked to a democratic, plural state ruled by law.
The ability to influence important decisions in a certain state or municipality is often limited by different criteria. Who will represent the people in a democratic state or at a local level is a result of general elections. A question subjected to a referendum is dependent on voter turnout and the prevailing choices of individuals who have the right to take part in such decision making.
The right to vote is not absolute, but is subject to certain restrictions and limitations and was historically limited by criteria nowadays unimaginable, such as race, gender, social status etc. In the 21st century we have lesser restrictions, but some still remain such as citizenship, residence/domicile and age. They are not problematic if they are set on a basis of legitimate reasons. Age based distinctions »are currently employed to determine when a person can marry, vote, drive, consent to sexual intercourse and sell property«.
Age is therefore used as a tool preventing a certain social group from engaging (more) actively in certain areas of political and legislative spectre of society. Stricter age distinctions or rules usually apply regarding the right to run in elections or be a candidate (passive right to vote) than in being able to vote or cast your vote (active right to vote). Concrete chosen age is usually a result of a societies or legislators presumption at what age an individual is capable of understanding the right to vote in a way that he or she will be able to carry out his right in a proper manner with reasonable decisions which will be founded on available information at hand, to choose between different options that are available, so that he or she will choose the option closest to his personal beliefs, values and interest.
Different generations have different interest and values. Legislature (almost) never uses "old age" as a reason for someone to »loose« his right to vote, while youth is often or always used as a reason to prevent the young(er) generations from participating in elections. Since the right to vote is a fundamental political human right it should be interpreted in a broad manner without unnecessary restrictions and limitations.
Age limit regarding right to vote is a consequence of a false presumption by the legislator that young people are not capable of understanding the meaning and effect of elections. Voting ages have changed through time and are not set in stone. Changing social circumstances demand changes in legislature, and the legislator is the one who must show legitimate and convincing reasons and arguments for keeping the voting age at a certain (high) level. A patronage over younger generations in this case is not justified.
A lowering of the voting age – especially for local elections – is justified and would enable a larger part of the population to participate in elections, therefore expanding the electoral body and the total number of voters and at the same time voter turnout – more people vote, more interests and values collide more legitimate the result. Right now the interests of the younger generations are underrepresented and so the electoral or referendum results do not present a real picture of the peoples interests. The picture on a smaller scale is very similar on the local level with some specifics which will be discussed further on.
Balance Between Generations
A whole social group is excluded from public decision making process on the sole ground of their age, or better because of their youth. There exist many initiatives from different youth organisations worldwide promoting the lowering of the voting age. Similar ideas can also be found in a Council of Europe General Assembly Resolution »Expansion of Democracy by Lowering the Voting Age to 16« from march 2011.
Because of the demographic changes in some countries, which are especially visible in certain municipalities, (less young people compared to elder generations) we could be witness to a conflict between generations if the younger generation which thinks that it is capable of making mature, quality and responsible decisions will feel disadvantaged and cut off from public decision making which influences their future. The right to vote would enable them to influence such decisions in a legitimate way by casting their own votes. If the legislature enables them to do so, it would increase their sense of possibilities to influence, which in time could develop into higher voter turnout in their age group. Political arena must not be a place where main topics discussed are connected only to the older generations, on the ground that they have social and political power that can be demonstrated on elections. Important political decisions (from social to ecological) would in such cases be more long term orientated, deliberate and quality, since they would be more future orientated. Younger generations would understand this as decision making regarding their future, and the solutions for the improvement of the future conditions of society and life in a local environment would be subject to more control, because their realization is in the best interest of this younger generations.
There also exist a wide divide between younger and older legislative or local governing body structures and institutions, that does not express the actual structure of society. Although, general representative bodies such as legislative or local bodies represent (local) society as a whole – without any age limitations. The governing bodies are constituted of representatives not belonging to young generations, since they are not allowed either to vote or to run for election, and therefore cannot identify themselves with institutions on the structure of which they have absolutely no influence.
Some respected constitutional scholars like Dieter Suhr claimed that our democracy is based on an error that »the people« is constituted only of adults, while others thought that in a real representative democratic society every voice should be heard and that representative democracy in a state where the right to vote is limited to individuals older than 18 years of age is a myth used to hide systematic age discrimination of children, and that such age limitations deny human dignity and present a violation of the general right to vote (Merk, 1996:12 and 2006: 22, 23). The removal of the voting age would mean that the right to vote is a natural human right, but would also open up new questions regarding who would vote »instead« of the children, who are too young to understand the meaning and effect of elections. If the parents or other legal guardians would execute this in their children name it is known as demeny voting and was already proposed in certain countries (Sanderson, 2007). For example in Germany in 2003 47 member of Bundestag proposed such a solution in a document »Mehr Demokratie wagen durch ein Wahlrecht von Geburt an« , the prevailing argument being that demographic changes demand a reconsideration of the intergenerational contract and that the right to vote is a fundamental basis of every democratic society and therefore limiting this right for children and teenagers on one hand raises a question of the principle of equality before the law and on the other hand encouraging politics which shifts the burden on younger generation.
Similar was the situation in Slovenia where in 2002 a group of 24 members of parliament proposed a constitutional change to lower the right to vote (suffrage) from 18 to 16 years (Ribičič, 2002, 2003). None of these proposals succeeded. Maybe some part of the failure can be contributed to the "all or nothing" stance regarding the lowering of the general voting age. The results might have been different if the proposal referred to or was limited only to lowering the voting age for local elections (as the first step). Such case would make it easier for the legislator to except certain arguments in favour of the proposal since it would not be directly affected by the proposal. In the Preamble of the European Charter of Local Self-Government we can read that "local authorities are one of the main foundations of any democratic regime", and that "the right of citizens to participate in the conduct of public affairs is one of the democratic principles…" that can be most directly exercised at a local level. The support of local authorities could also be important in the decision making process from the "building democracy from the bottom up" point of view. If we take a look at 2014 State of Participatory Democracy Report we see that one of the goals for local authorities should include the promotion of "youth voice". Young people are often seen as a driving force for local democracy. Democratic countries that have an inclusive system on local level that enables young people to take part in local decision-making also rank higher in the Participatory Local Democracy Index. What better way to give the youth a proper voice than by giving them the right to vote.
(In)experience, Competence, Legitimate Decisions and Quality of Choice
Most common argument against the lowering of the voting age are that young people are inexperienced, immature, lack knowledge, political interest and motivation, are incompetent of quality decision simply do not stand. Many researches indicate that the younger generation (16 – 18 year-olds) is just as educated and familiar with public matters if not even more compared to the older generations (Hart and Atkins, 2011).
On the other hand a low level of voting should be particularly worrying when the reason behind it is a reflection indifference, disenchantment or lack of capability or competence (Chan and Clayton, 2006).
With the development of modern information society and easy access to certain social media the younger generations have a practically unlimited access to day to day information on politics, state, public affairs etc. and are probably better equipped with information or have easier access to them, compared to some members of older generations. This vital information makes them competent to make a »quality« decision. At this point I cannot turn away from the question of quality and legitimacy of a young voters' choice. It is very hypocritical to claim that an individuals' choice in election is not quality choice since quality in such cases is very subjective, depending on the interests and values of a specific and individual voter. In this respect all choices can be and are quality choices. Allowing younger generations to vote would probably enhance the quality of choice and result since new, fresh ideas and habits would appear on the political map that would promote progress and perspective instead of reinforcing old and obsolete patterns.
Modern mass media in the 21st century has a tremendous effect and can reach and activate greater audiences. For instance in Slovenia 82 percent of Slovenian youth (aged 16–27) use the Internet as their main source for acquiring information on current political events. Likewise, 71 percent of Slovenian youth obtain information about politics from television. .
Young voters may also prefer new and different model of political participation over traditional forms such as electoral participation (Topf, 1995).
Generations used to following the media, collecting information, picking out and buying products, paying their bills by internet etc. has become detached to certain traditional ways of doing things that require physical attendance at a certain place like elections. Such ways of casting a vote could be modernized by electronic voting, which would bring the act of voting closer to the everyday of younger generations and would make it easier for them and encourage them to vote (with regard to the secret ballot). This could also add to the level of democracy in a society, one of which aspect is also (voluntary) voter turnout.
Some think that cast votes should reflect citizens' true preferences, and choices made in elections or votes given should be consistent with the citizen's views, attitudes and preferences (Lau et al, 2008; Lau, Redlawsk, 1997). This would have negative consequences for democracy (Wagner, Johann and Kritzinger, 2012: 374). This however is true only if the young voters are not tricked into believing something is in their own interest', or that a political program of a political party will be realized, but the reality later shows a different story.
All and all, every choice is a legitimate choice. This later statement originates from a simple claim that political parties or candidates at elections as well as choices on a referendum must be constitutionally and legally admissible – must fulfil all legal requirements to be able to participate in election etc. Therefore any choice a young voter would be – regarding electoral or referendum choice – is a legitimate and quality choice.
Younger age has some other positive aspects. Young voters are largely still involved in some sort of compulsory school education, mostly live at home and are more involved in their local environment. This period of their life and the environment surrounding them is relatively stable (parental, school and local influence). It is therefore easier to develop the so-called voting habit at an earlier age, since the environment surrounding a younger individual is more encouraging for a young voter to take part in elections (Plutzer, 2002; Franklin, 2004; Highton and Wolfinger, 2001; Bhatti and Hansen, 2010 ).
The consequences of such changes will be positive if they help to encourage young people to participate in the democratic process, encourage the development of voting habit ensure the representation of the young voters interests (Wagner, Johann and Kritzinger, 2012: 373).
There are many possible solutions to enable someone to vote at an earlier age. One of them is connected to the so-called »birthday risk«. An individual can vote only after reaching the voting age, but the closer the election day and an individuals' birthday are, the bigger the chance he will take part in elections, instead of another individual who will have to wait several months or even years after reaching the voting age to get the chance to cast his or her vote (Folkes, 2004, p. 52-56).This risk can be lessened by different possibilities such as the »voting year benefit«, meaning that a voter would be able to vote from the beginning of the calendar year in which he or she turn old enough to vote (Zagorc, 2006: 338).
The argument that the right to vote belongs only to experienced, mature and capable of quality decision making individuals has also been rejected by different international documents and court decisions.
At the end, most of the presented factors such as motivation, knowledge etc., do not help explain the low turnout rates among young voter, so we cannot claim that young voters fail to vote for reasons particularly troubling for democratic legitimacy (Wagner, Johann and Kritzinger, 2012). Most of the reasoning used for state elections applies also for local elections.
Low Voter Turnout
One of the later and main reasons for upholding status quo regarding the voting age is also the presumption that younger voters do not actively participate in election or do not turn out to vote therefore limiting the legitimacy of electoral result. Some other motives and reasons causing low turnout must also be considered.
Many researchers of late have detected low levels of youth political participation in established democracies. This is up to some extend true also for Slovenia, especially regarding participation in elections. But factual participation in elections regarding youth (in this case 18 to 27 years of age) does not give us a reliable data on the potential participation in election of the 16 (or lower) to 18 year group. The last age group has its own characteristics.
The emphasis should not be on the (youth) voter turnout, because the willingness of the young generation to partake in election, should not be crucial in deciding whether or not to lower the voting age. Such a case would again subdue the younger generation to a stricter standard than the ones that apply to older generations. Once a person reaches a certain age and acquires the right to vote no one asks if this individual participates in elections or referendums and realizes his right. There are no discussions on whether they should be deprived of his voting right if they are not active in the use of this right. Even systems with mandatory voting do not anticipate such sanctions. Therefore the argument of low youth voter turnout cannot be an accepted argument against a lower voting age.
Otherwise the same reason of »low voter turnout« can be used as an argument for enacting a rule that would take away the right to vote for those individuals who fail to exercise their right without an excusable reason.
Later we will show that the prediction of "low turnout" is not entirely true which can be empirically proven at least in the case of local elections.
The same argument is without a doubt used differently for different generations in society, with one extra very important difference – low young voter turnout is an assumption while voter turnout of older generations who already attained the right to vote is a proven fact. The legislator therefore denies a young generation to vote among other reason because of a presumption of a low voter turnout, while at the same time allowing older voters to participate in following elections or referendums although if we would prohibit those individuals to vote it would probably result in higher voter turnout.
This leads to an illogical conclusion that the legislator prohibits younger individuals, who wish to participate in elections or referendums to do so on a presumption that they will not turn out, while at the same time we offer every opportunity to older generations to participate in public decision making solely on the grounds of their age and do not take this opportunity away even if they choose not to use it. Therefore the deprivation of someone's right to vote on the grounds that he or she did not turn out for election day is an inappropriate measure, as well as unfounded opposition to lowering the voting age on the grounds of presumed or expected low voter turnout of the young generation is. Acting on a presumption is not the same as acting on fact. Younger generations should be given the opportunity to prove whether such presumptions are fiction or fact.
Increased Participation and Voter Turnout, Active Citizenship and Citizenship Education
Electoral or voter turnout in most of modern democracies has declined in the last thirty years, This is contributed to low voter turnout by young eligible voters. This general trend towards declining voter turnout or participation is especially noticeable in Western Europe (Aarts, Wessels, 2005) and wider.
It is often argued that the younger generations exhibit low political interest (Blais et al., 2004)
It is feared that it will cause a decline of democratic legitimacy if the elections fail in its role as the »institutional connection« between citizens (voters) and the state (Topf, 1995a). Same can be said in relation to local elections.
Some scholars see the reasons behind this in different values and interest prevailing between different generations, since the young generation does not consider elections in the sense of a »civic duty« (Blais, 2000; Inglehalt, 1990; Dalton, 2009; Mattenberg, 2002), while others see the prevailing reasons in the fact that to young voters elections do not really seem competitive enough. They have the feeling that their voices cannot change anything, have no effect (Franklin, 2004: 25-30). This is not entirely true for local elections. (Dis)belief in political influence is very important regarding the participation and voter turnout. In Slovenia the study showed that "In general, more young people (16 – 27 years old) have higher self-perceived influence on local institutions than on national institutions." and that "young people (18 – 27 years-old) are more likely to attend elections if they believe that they have more influence on national institutions or on local institutions" . More young people believe they have influence on the local level and in local elections. Similarly interesting is the fact that in Slovenia local institutions are much more trustworthy for young people (16 – 27) than national institutions or political parties. 34 percent of young people trust (very much or to some extent) local government/mayor/municipal council, while on the other hand the trust is much lower for national institutions such as Government (12 percent), Parliament (11 percent), Political Parties (8 percent). Participating in local elections for young generation is therefore more interesting and appealing.
People under 18 or 21 have different interests than older generations., Therefore a low turnout of those under 18 leads to an underrepresentation of those interests or unequal representation of interest connected to different generations which would have negative consequences for democracy (Verba, 2001).
One of the possibilities to increase young voter participation could be (citizenship) education which could reaffirm or strengthen the bond between young individuals eligible to vote and encourage them to take a more active part in public affairs such as elections, referendums etc. This could be done by teaching the basics of a state constitutional order, electoral and referendum system, system of local self-government etc.
We already established that a higher voter turnout means a more legitimate result in elections. Therefore a high(er) level of voter turnout at elections is often understood as an indicator or sign of a healthy democracy (Fieldhouse, et al., 2007).
Some argue that a low turnout is an indication of high satisfaction with democracy, and therefore a low turnout among younger voters does not endanger the health of democracy (Dittrich and Johansen, 1983, Lipset, 1959). Although this might be true from a perspective that they are satisfied with their interest being realized without their turnout it is not very likely.
When a voting age is lowered a new group of potential voters appears – a young(er) generation – with different values and interests. We can even expect a proportional rise of voter turnout due to the fact that, because of the entry of new interests and values through the new electorate, the later will try to enforce them, which would stimulate the rest of the age or generational groups of voters with different values and interests to actively participate in elections and by doing so enforcing their interests, which would result in the enforcement of a wide variety of interests, together representing a wide mixture of different interest, the sum of which can be described as a wide social interest or even as public interest. Or as the Council of Europe resolution Expansion of democracy by lowering the voting age to 16 puts it »The first argument is the expansion of democracy. An election which also includes 16- and 17-year-olds is more representative than one which includes only those over 18. Adding another section of society increases the representativeness of those elected and there is no counter argument to this…. Lowering the voting age to 16 would continue this trend, making democracies more democratic by including more citizens in decision-making processes. European society is subject to constant change, new challenges, needs and opportunities, especially for young people«. Of course there is no need to stop at 16, but 16 can be the first next step.
Political choices are legitimate if and because they reflect »the will of the people« – that is if they can be derived from the authentic preferences of the members of community.« (Scharpf, 1999:6). This supports the view that individuals who are capable and willing to partake in democratic public decision making should be able and allowed to do so.
Therefore democratic input legitimacy can be negatively affected if a lower voting age extends suffrage to young citizens who are not motivated or capable to take part in public decision making through elections or referendum (Wagner, Johann and Kritzinger, 2012).
In the case of Slovenia a study was carried out recently on the situation of youth in Slovenia. The findings conclude that the youth is relatively uninterested in politics in general, are not burdened by ideology, don't feel represented (by political institutions), are not satisfied with democracy and its institutions, feel they lack influence on politics etc. On the other hand the youth feels they have more influence on local (rather than state) politics and would more actively take part in elections if they had more influence – a step in the right direction is to enable them to participate in elections. Their trust in local political institutions (mayors and municipality councils) and local politics is also relatively high.
The later statements are empirically harder to test since there is not much data on the subject, a short analysis will follow on the case of Austria. Nevertheless studies conducted in Austria thus far found an increase in political interest among 16- and 17-year-olds following the lowering of the voting age (Zeglovits and Zandonella, 2013).
A Comparative Approach
Many countries are considering the lowering of the voting age to 16 (most of them have the voting age set somewhere between 18 and 21 years of age). Some empirical data on the impact of the lowering of a voting age can be found in the case of neighbouring Austria.
At the moment the only European Union country which lowered the general voting age to 16 is Austria, while a rare few other countries outside EU made similar changes e.g. Argentina, while debates on the subject are going on in many countries such as Malta, Ireland, Norway, Denmark, United Kingdom etc. Estonia is the latest newcomer to the family of countries which lowered the voting age (from 18 to 16 years of age) for local elections in May 2015. The result of the constitutional change is that in 2017 when next local elections for local government councils 24.000 young Estonians will be able to cast their vote. The reasoning behind the decision is seen through some of the discussions in the Parliament. The lowering of the voting age as the parliamentarians saw it is a sign of trust towards the younger generation, it enables them to actively participate in society, is an important development to democracy, it allows young people decide to on the progress of their local communities, it might increase the interest of young people in politics etc. One interesting argument from the initators of the constitutional change was the ageing of Estonian society. Therefore the importance of senior voters, whos number is growing is increasing in elections. At the same time age of representatives passing decisions on the issues concerning the life of younger people is ever growing – the young do not feel represented.
In Slovenia for instance there are few examples of members of Parliament or municipal councils below the age of 25, so that even those young individuals with the right to vote end up for years only deciding on the election of older before being themselves able to successfully run for public office. In the Parliament's second house – the National Council – which represents special local and professional interests, the young also find no special representation. For these reasons, the interests of the young find themselves wading as salmon against the stream of predominant interests trying to reach the representatives elected by their parents and grandparents. There can be no doubt that they are not in the same position as the elderly and their interests, which are represented through the deputies they themselves elected. The young and their interests face a significant two-stage obstacle on the road to the representative bodies: first, they are represented by deputies who cannot be given binding instructions (Art. 82 Constitution of the Republic of Slovenia) and second, these deputies have been elected by the older generations in line with their own interests and beliefs. Thus, the representation of the young and their interests is a special kind of two-stage, cascade representation. It is therefore of great significance that the voting age be lowered as much as possible and not remain at the age of 18, where it has been maintained for the last 70 years. In so doing, less young individuals will be in the position of having their interests represented on the basis of the described double mediation.
In Ireland a referendum should have been held before the end of 2015 on the lowering of the voting age, since the majority of the Convention on constitution members recommended that the voting age should be lowered from 18 to 16. The Irish government still has not kept up to their promise but instead organized a referendum on the question of the eligible age to run for president – Voters were asked whether to reduce the minimum age of presidential candidates from 35 to 21 years. The results were 73.1% against and 26.9% in favour of lowering the age limit. Interesting enough is also an agreement between the Scottish government and the government of United kingdom, that gave the Scottish Parliament the power to decide whether 16 and 17 years old would be allowed to vote on the referendum regarding Scottish independence that was held in 2014, and by doing so giving the young the power to decide on their countries future. The Scottish Parliament later passed the referendum franchise bill allowing the »every 16 and 17 year old the right to add their voice to the most important decision made in Scotland in 300 years«. On the other hand some countries lowered the voting age for state (not federal), regional and local elections. Such are the cases of Bremen, Lower Saxony, Mecklenburg-Western Pomerania, North Rhine-Westphalia, Saxony-Anhalt and Schleswig-Holstein, in Switzerland canton of Glarus and in three British Crown dependencies Isle of Man, Jersey an Guersey. Norway for instance even did a trial test of reducing the voting age for 2011 local elections where 20 municipalities participated and voter turnout among 16 and 17 year-olds was 58 per cent, compared to 64,5 per cent state average. The state average for 18 to 21 year-old was 46 per-cent and for 21 to 29 year-olds was 45 per-cent. Some reasons for such results are probably that 16 and 17 year-olds are more easily mobilised than their slightly older peers, they live in a stable environment (go to school, live with their family), still live in their local community.
One must also not neglect the efforts of the municipalities that (voluntarily) entered into trial to try to promote the local elections with the younger generation as much as possible and were also very much engaged in youth politics (Bergh, 2013).
On the other hand Austria reduced the (active) right to vote to 16 years for the elections to the EU Parliament, National Council (Nationalrat), president of the federal republic, referendums, candidate support and peoples initiative. The Government of Austria put in its program for the forthcoming 23rd legislative period the lowering of the voting age to 16. The debate in the Nationalrat was similar to paternity test, since political parties and members of the council mostly fought about who was the first one to propose such legislation, while most of the comments went in the direction as »it is about time for change«, »since young people pay taxes they have the right to take part in decision making about how it is spent«, »enrichment with the view of the young«, »the interest of the young are to connected to their (legal) maturity«, »a decision in support of more intergenerational justice since the population is aging«, »a great success for which the citizens will be more active and decision making processes (because of higher turnout) more legitimate« etc. One of the reasons for the lowering of the voting age was also the positive experience in Austria from the reduced voting age for local elections. But later on a research was carried out, showing that the voter turnout between the age group of 16 – 18 year old was relatively low, but that is not enough to claim that a certain voting habit has developed, since for that more time must pass. The findings in the research also indicate that young voters have more confidence in political institutions on one hand and less knowledge of political parties on the other, but this does not explain low turnout. The research also indicates that the quality of choice (capability to choose political parties that are ideologically closer to younger voters) compared to older counterparts is of the same »quality« therefore a lower voting age does not influence the quality of choice. Their findings on the lowering of the voting age indicate no apparent negative impacts on input legitimacy and the quality of democratic decisions(Wagner, Johann and Kritzinger, 2012: 372, 378, 380-381).
A study of electoral participation from two regional elections in Austria the "first time voting boost" is even stronger among youngest voters and is significantly higher compared to 18- to 20- year-old first time voters and not substantially lower than the average turnout rate at elections. The authors therefore concluded that their findings are encouraging for the idea of lowering voting age as a means of establishing higher turnout rates in the future (Zeglovitz and Aichholzer, 2014: 351). Therefore many positive aspects on the other hand do exist and should be studied carefully.
Conclusion
A close correlation exists between the influence of the people, citizens on the decision making process and the state of democracy in a country. We have shown that age is one of the factors still used to prevent certain groups or generations of citizens to contribute and take part in formal public decision making processes such as elections (on all levels) and referendums. Different countries have different age limitations for acquiring the right to vote. This differs even between different types of elections (state, local etc.) For most of the countries there still exists a leeway to changing certain age restrictions. The decision in such cases is left to the everyday legislator, who enjoys a wide margin of appreciation regarding the regulation of electoral processes. Lowering of the voting age, would increase the absolute number of the voter body or electorate, the consequence of which would be a rise of absolute number of voters and probably also voter turnout (proportion of citizens who can vote), but in any case more citizens (a larger portion of »the people«) would be able to contribute to the decision making. A high(er) voter turnout would in the end also mean more legitimacy for elected representatives, enacted decisions and laws passed through a representative body or referendum, since it has wide support of the people. De lege ferenda we shall probably witness a lowering of the voting age in constitutions and laws in many countries across the world, especially those with demographic challenges such as the ageing of society, that will try to balance different interest of generations through giving a real voice to the younger generation, a voice than can be used in formal decision making, in elections etc. Taking into account the legislators' wide margin of appreciation in the field of state electoral system, we can conclude that a decision at the end will be left to him. The arguments are convincing, nevertheless if they are convincing enough to make the legislator do something about is a thing of political judgment more than professional. The municipality of Ljubljana has (in May 2015) suggested to the Parliament that in the future when the Government decides to propose a change to the Local Elections Act they should change the age limit from 18 to 16 years of age. Maybe Slovenia is following Austria's footsteps – will be interesting to keep an eye on the development and realisation of such proposals in Slovenia. Some argue that's Slovenia's constitution prohibits the lowering of the voting age for local election to the age of 16. We are of the opinion that the constitution should be interpreted as not prohibiting the lowering of the voting age for local elections since municipal council are not even mentioned in the constitution. In the same manner, it would also be possible to enable the young to vote in the referendum, sign the legislative initiative etc. without having to amend the Constitution. Taking into account Article 15 of the constitution that "No human right or fundamental freedom regulated by legal acts in force in Slovenia may be restricted on the grounds that this Constitution does not recognize the right or freedom or recognises it to a lesser extent" the conclusion should be self-evident. Local elections are a very suitable first experience and a good testing ground for young people. Candidates on the local level are closer to them, they know them better and the fears as to what programs and parties the young might support are lesser as they are at the national level. Groups with highly original programs run in local elections (mushroom gatherers, beer lovers etc.) whereas after the failure of the Youth party several years ago, no one seems to come up with the idea of representing the interests of the young. The concerns of political parties would also likely be reduced after the first experiences with local elections.
By removing some age restrictions regarding the right to vote, we would help balance interest of different generations to make their choices about the decisions affecting their future. We are always in delay regarding measures taken in this field since the ageing of society is demolishing an already fragile intergenerational balance in favour of the older generation. Time to act is now, to give the younger generation in the present a chance to decide on their future. We have seen many ways how this is done. Local elections can be the "test" we need to see how the youngest electorate feels about taking part in public decision making at the local level. The prevailing arguments against the lowering of the voting age such as immaturity, quality of choice and low voter turnout have been theoretically and empirically proven as mere presumptions. The lowering of the voting age especially for local elections is justified, but the choice to do so or not is up to the legislator.
From Intellectual Powerhouse to Playing Second Fiddle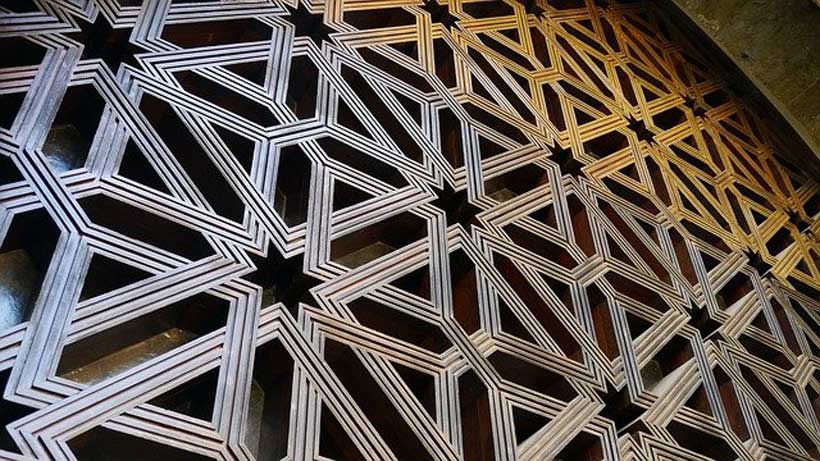 A multi-ethnic, multi-religious culture built Spain into an intellectual powerhouse so much so that after the reconquesta scholars from various parts of Europe flocked there to translate the scientific and philosophical works from classical Arabic into Latin triggering the European renaissance.
But soon there were other changes. The Holy Office of the Inquisition was born. Muslim dress, Arab names and the Arabic language were outlawed. A new inferior class of people emerged – Moriscos. They were Muslims who had converted to Catholicism under threat, usually of exile and loss of property. Many of course continued to practice Islam in secret.
Discrimination and mistreatment led to Morisco rebellions which were crushed. Eventually they were forced into internal exile to the northern provinces of Extremadura, La Mancha and New Castile where there was greater tolerance particularly in La Mancha.
In Toledo, the area around the cathedral gained fame as an informal school of translators. Often Morisco, these translators' services were available to scholars or others requiring translation of Arabic texts. It is here that the narrator of Cervantes' epic Don Quixote of La Mancha finds a translator for an Arabic manuscript, a supposedly historical account of Don Quixote's adventures. The author of the fictional text is Cide Hamete Benengeli, a name that is clearly of a Morisco. If Spain was busy making Moriscos a non-people, Cervantes was reminding them of their heritage.
In 1492 when the last Arab Emirate (Grenada) was relinquished to Catholic Spain the treaty signed promised Muslims the right to their way of life in perpetuity. Their Catholic Majesties Ferdinand II and Isabella I soon reneged on the deal. Restrictions, internal exile, discrimination and forced conversions were the result. But even the converted were not safe. As Ottoman power expanded to the Mediterranean, Spain felt threatened. Morisco loyalty became suspect and in the early 17th century they were expelled from Spain as were the Jews. So ended 900 years of coexistence, fruitful and friendly that changed to suspicions and final expulsion under Catholic Spain.
And what of Spain? Having lost its intellectual dynamism, it took its brand of intolerant Christianity to the Americas and added it to European diseases to which the people there had no immunity. A devastated but Christianized population was the result. Time and immigration have changed demographics. A majority of Argentines for example have Italian ancestry; German influence in Chile which encouraged immigration from there in the 19th century is another example.
Our own Ferdinand and Isabella composite resides in the White House with a good chance he will not next year. Life will go on and people will continue to practice the religion of their birth or choice.
The 17+1 Framework between China and Europe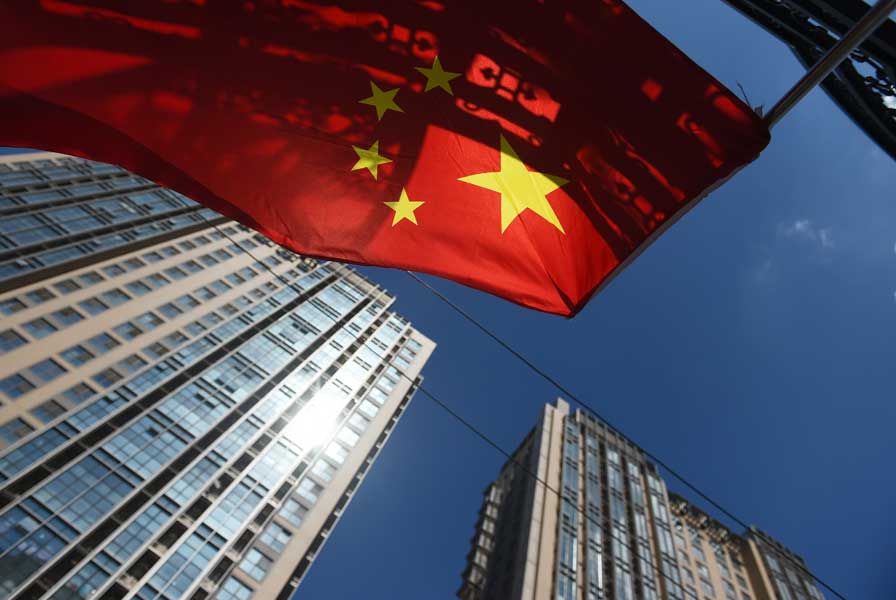 In March 2019, Chinese Prime Minister Li Keqiang made a long trip to Eastern Europe.
The reference for that trip, full of bilateral meetings, was the one found in the Joint Declaration of the EU-China Summit of April 9, 2019.
A document in which, as usual, some key points are stated: firstly, the Comprehensive Strategic Partnership, which reaffirms global strategic multilateralism, as well as "sustainable development" – whatever we may mean with this term – but in which, however, the EU reaffirms its One-China policy.
It also reaffirms support to the EU-China Cyber Task Force; the strengthening of the Addis Ababa Action Force; the funding to the joint migration agency; the will to achieve a global and inclusive economy; support to the Joint WTO Reform Group and further support to the G20; the joint action for the "Global Forum on Excess Steel Excess capacity", as well as the reform of the international financial system and the review for the new IMF quotas; the "Paris Climate Agreement" and its Montreal Protocol; the Blue Partnership for the Oceans.
With regard to foreign policy – as if everything else were not- reference is explicitly made to the support of both players, namely EU and China, for the 2015 nuclear JCPOA with Iran. Also the peace process in Afghanistan is mentioned, as well as Venezuela.
In this list of bilateral issues there is also the request for a peaceful and democratic solution for Kabul.
Not to mention – of course – the Law of the Sea and finally the situation in Myanmar.
An encyclopedia of very important international topics, which are only proclaimed and mentioned as headings. But, as far as I know, not even in confidential talks they have gone beyond the good intentions with which, as we all know, the road to hell is paved.
In that Summit, tension could be easily perceived.
China wanted to have the EU on its side, at a time of maximum trade tension with the United States, while the EU had increasing doubts about the extension – the so-called 17+1 Framework – of the Belt and Road Initiative to the Balkans and former Yugoslavia.
It should be recalled that Italy, Hungary, Greece and Portugal broke EU unity towards China at that time.
Was it just a signal to the EU? Or a well-considered choice based on the fact that the EU was a technocrat structure operating side by side with Member States – as Germany said – but did not replace them? We do not know yet.
What is certain, however, is that the Chinese seduction towards the Mediterranean and Eastern EU is based on two facts: the U.S. slow disengagement from the NATO EU pillar, regardless of its future president, and China's awareness that it has to deal with an EU which is now a "paper tiger".
Nevertheless, China carried out an even more practical operation, at least following the Confucian logic: the support for a Belt and Road network, namely the "16+1 Framework of cooperation with countries in Central and Eastern Europe" -which is celebrating its eight anniversary -to which Greece joined.
The meeting about which we are talking took place in Dubrovnik in April 2019.
The logic of the Chinese Framework is to be closely related with the "Three Seas Initiative" of 2016, an EU initiative in which China simply participated.
As stated above, at the time Greece joined the group.
The Framework, however, had been created in Budapest in 2012 to foster cooperation between the (then) 16 European countries plus China, based on the new Chinese Silk Road and investment in infrastructure, with a view to creating the China-Europe land and sea express line.
Besides Greece, the European countries participating in the Framework are the Czech Republic, Poland, Hungary, Albania, Bosnia-Herzegovina, Bulgaria, Croatia, Estonia, Lithuania, Romania, Serbia, Macedonia, Montenegro, Slovakia and Slovenia.
Among the current participants, 16 are EU Member States, five are members of the Euro area, four are candidates for participating in the single currency and one is even a potential EU Member State.
From the geopolitical viewpoint, China has built an ad hoc format basically within the EU, a mechanism that minimizes the risks of crisis in the Eurozone, creates an autonomous area of interest for China and can even create a Chinese mainmise within the EU, which could also undermine its future development – if any.
The Chinese consortium managing the operation is the China-Road and Bridge Corporation, a subsidiary of the China Communication Construction Company– a company included in the Fortune 500 list.
The Eastern European countries' underlying idea was to use Chinese support to stimulate their development but, in a document of the Czech government, it is pointed out that the bilateral commitments are now scarcely honoured.
This is due to the coronavirus and the ongoing financial crisis in European countries, as well as to an often high debt burden on the Chinese side.
The EU, however, has changed its political and economic approach towards China – rather quickly considering its normal standards.
In January 2019, in fact, a paper was published by the Federation of German Industries (BDI), which defined China as a "systemic investor" and asked the EU to make its rules and regulations stricter in view of competing with China and protect its companies.
This was followed in March 2019 by a document from the European External Action Service, the Brussels-based structure that believes it is a secret service – often with comical results.
The document told us it was necessary a) to strengthen relations with China, albeit carefully, in view of promoting common interests at global level; b) to control Chinese investment in the EU, on an equal footing (fat chance) and c) to push China towards a "sustainable" economy.
A psycholinguist should still help us to investigate into the effects of the word "global" in the minds of current political leaders.
The document also informed us that the EU should seek a more robust and, above all, mutual relationship at economic level.
Finally, it was maintained- coincidentally – that the countries of the 17+1 Framework should operate in a homogeneous relationship with EU laws. We can rest assured they will do so.
Then there was the same old story about "human rights" and the obvious "sustainable" development, not to mention climate change, China's claims on the South China Sea which, we imagined, would be pursued with or without the EU "fine souls", as well as the request for a connection between China and the EU in Eastern Europe – apart from the 17+1 Framework – which would be anyway pursued until China saw its interest, and finally the substantial repetition of the above stated China-EU agreement of 2019.
Just to avoid remaining in an imaginary world, we should recall here a very useful Machiavellian concept: "There is no avoiding war, it can only be postponed to the advantage of others".
Not to mention that "States are not ruled and maintained with words".
What is the solution to the dilemma? In all likelihood, the EU has had a very strong warning from the United States, and is trying to bridle, slow down and restrict its relations with China.
With reference to the 5G, a key issue for the United States, the European Commission has signalled a series of "necessary measures".
The EU document tells us that the 5G network is very important – just what we needed – and that the Union also supports competition and the global market. It then lists the European agencies that deal with it.
Finally, the solution for the EU is to foster cybersecurity "through the diversity of suppliers when building the network".
It should be recalled that Japan signed an agreement with the EU on the same issues in September 2019.
Everything will be known, however, once the EU's foreign investment screening mechanism has provided its results, considering that it was launched on April 10, 2019 and will be implemented by October 11, 2020.
It is connected to the Commission's Communication "A New Industrial Strategy for Europe" which maintains that "we need a new way of doing business in Europe" and that this must "reflect our values and social market traditions".
It also states that "our industrial strategy is entrepreneurial in spirit and action" but also that "scalability is fundamental in the digitalised economy" – and this is another key point for us.
An essential topic, but left on the sidelines.
Let us leave aside the other banalities and trivialities typical of the 1968 protesters newly converted to the market economy.
Obviously the new Agency will have the following aims: to create a "cooperation mechanism between the European Commission and the Member States to exchange information" – as if it were not already in place – to enable the Commission to make an evaluation (obviously a non-mandatory one) to stop the operations concerning any foreign investment- albeit is not clear whether for SMEs or otherwise – to be authorized by the Member States to "comment" on foreign investment in the EU; to list a sequence – albeit not exhaustive – of foreign investment sectors that could trigger an analysis by this very powerful organization: critical infrastructure and technology, critical inputs, access to personal data and finally guarantee of media pluralism – that has little to do with it, but "anything goes" and every little bit helps.
That is all, so far.
In December 2015, China set up the People's Liberation Army Strategic Support Force(PLASSF), the structure of the Chinese Armed Forces dealing with cyberwarfare, space warfare and electronic operations. Has the EU something similar?
Obviously not. Furthermore, NATO has a cyber-defence policy, defined at the Wales Summit of September 2014 and at the Warsaw Summit of 2016. But it has no joint agency for cyber policy, which is not only defence, but also attack.
Gas Without a Fight: Is Turkey Ready to Go to War for Resources in the Mediterranean?
Active exploration of gas deposits in the Eastern Mediterranean has boosted the region's importance for the local powers. Most European states depend on imports of energy resources, which means that taking hold of new gas sources is an important element for strengthening their energy security and diversifying their sources of hydrocarbon supplies.
Currently, Greece, Cyprus, France, and Italy are among the main players that have divided up the known and future gas deposits in the Mediterranean among themselves. All these states are EU members. We should add that other EU states also indirectly benefit from new resources, even if they do not have immediate access to gas deposits. They will, however, gain an opportunity to diversify their gas imports and distribute their hydrocarbon dependency among a greater number of suppliers.
The discovery of a new treasure trove of hydrocarbons often produces not only profits, but also additional problems since natural resources frequently turn into a source of conflict. The case of the Eastern Mediterranean is no exception, as another power has staked its claim to a share of the region's resources, a power that had officially received no piece of the gas "pie" that the European states had divided up among themselves. This power is Turkey, which has decided to actively explore the gas deposits in the Eastern Mediterranean and has also visibly increased its military presence in the region. Over the last few months, Turkish and Greek warships have been involved in several dangerous incidents, with both parties declaring their readiness to open fire at a pinch. Ankara has also warned that it would "not back down" in a potential confrontation. Like Greece, Turkey has already held military manoeuvres in the region.
Turkey's Motives
Why does Turkey need the gas deposits of the Mediterranean? Today, Ankara is forced to import most of the gas it needs. According to 2016 data, imported gas accounts for 99 per cent of Turkey's total gas consumption. Most of this gas (over 50 per cent) is purchased from Russia, with Iran, Azerbaijan, Algeria, and Nigeria being among Turkey's other important suppliers. Multibillion natural resource purchases are a heavy burden on Turkey's struggling economy. Its GDP has been stagnating since 2017, with a growth of just 0.877 per cent in 2019, compared to over 7 per cent two years ago . These negative trends have been exacerbated by the coronavirus pandemic. It has been a particularly painful time for Turkey, as the country has had to deal with the consequences of the lockdown, the partial suspension of economic activities and a sharp drop in tourist flows, which have always been an important source of revenues for Ankara. The timing of the shortened 2020 holiday season could not have been worse for Turkey. According to official data from the Turkish government, by June 2020, Turkey's GDP had dropped by 9.9 per cent compared with the previous quarter.
It is extremely important under such circumstances that Turkey finds new energy sources: the gas deposits in the Mediterranean will lift the overwhelming burden on the country's budget and give its weakened economy room to breathe. In such a situation, decreasing dependence on gas imports could be posited as the short-term goal. In the long term, Turkey intends to become a net gas exporter, which will require huge gas deposits, including those outside the Mediterranean.
Fighting for resources fits well into Recep Erdogan's "neo-Ottoman" foreign policy concept that envisions a Turkey that is more willing to engage in confrontation with Western powers. Additionally, the "neo-Ottoman doctrine" entails bolstering Turkey's regional influence—and gaining new resources in the Mediterranean fits well within this task.
International Legal Conflicts within the Dispute
Ankara's problem is that the formal provisions of the law of the sea do not allow Turkey to explore and develop potential and known gas deposits in the Eastern Mediterranean. The situation, however, is complicated by the fact that the law of the sea, like any other international legal norms, has understandable problems in terms of compliance. Additionally, the provisions of the law of the sea are very complex, and different states frequently interpret them differently, which is true for both Turkey and Greece. For instance, Turkey is actively exploring gas deposits in the Aegean Sea, although legally it does not have the right to do this: under the law of the sea, virtually all of the Aegean Sea belongs to Greece's exclusive economic zone due to a chain of Greek islands that are closer to Turkey's coasts than to continental Greece itself. Ankara, however, insists that the islands should not be taken into account when determining exclusive economic zones, which has created the first international legal conflict in the dispute.
The second conflict pertains to another stretch of the Mediterranean between Italy and Libya. Turkey has staked its claim to this stretch, citing its agreement with Libya's Government of National Accord. The problem is that the GNA does not control all of Libya's territory, which could put a question mark over the government's legitimacy. On the other hand, the GNA enjoys international recognition, a fact that Turkey repeatedly stresses.
Another case is connected with gas deposits closer to the coasts of Cyprus. Turkey does not recognize Cyprus; it only recognizes the Turkish Republic of Northern Cyprus (it is the only country to do so). Consequently, Ankara views exploring and developing gas deposits in the Exclusive Economic Zone of Cyprus as a violation of Turkey's rights. In the meantime, the colossal Calypso gas deposit that was discovered off the coast of Cyprus in 2018 is one of the main bones of contention in the present energy dispute.
The Role of the European Union and Individual European Stakeholders
From the very outset, Brussels supported Greece and condemned Ankara's aggressive actions. However, the European Union is not entirely homogeneous in its attitude to the dispute. Firstly, some of its members are locked in a confrontation with Turkey, such as Greece and Cyprus, and their stance in unequivocal. There are stakeholder states, such as France and Italy, two European Mediterranean powers that also have an interest in the region's gas deposits. Their oil and gas companies, France's Total, and Italy's Eni, have already bought shares in the discovered Mediterranean gas reserves and made relevant arrangements with Athens and Nicosia. In the standoff between Greece and Turkey, Paris and Rome are solidly behind Greece. Moreover, France has not limited itself to rhetoric, and has sent warships to the Eastern Mediterranean, thus demonstrating its willingness to support the Hellenic Navy in a critical situation. This is a particularly important step, since it entails a radical shift in the military balance of power within the dispute.
Out of all the EU member states, particular mention should be made of Germany, which has a special connection with Turkey and currently holds the presidency of the Council of the European Union. Tellingly, Berlin also sided with Greece, although, unlike France, it has been far more restrained in its conduct. Germany did not send its Navy to the region. Berlin's principal message is the need for dialogue between the opposing parties and a détente in the conflict. This is Germany's typical foreign policy stance since it prefers to avoid exerting pressure by force. Additionally, Germany has no additional incentives within the dispute since it stakes no claim to the resources of the Mediterranean.
As for the European Union in general, the overall support for Greece is easy to explain. Brussels proceeds from the official provisions of the law of the sea and, unlike Turkey, it recognizes Cyprus and, consequently, the right of Athens and Nicosia to the gas deposits. In the long term, this new source of gas could help stabilize the European Union and serve as a safety net in the event of a crisis. It was not that long ago that the global financial crisis and the subsequent Eurozone troubles, which hit Greece especially hard, almost resulted in Athens defaulting and withdrawing from the European Union—a fact that could have set a very dangerous precedent and entailed a chain reaction in other Eurozone states with major financial woes (such as Italy). With this is mind, European politicians may very well count on the fact that the revenues from developing the gas fields will help keep the Greek economy on an even keel and insure both Athens and Brussels against possible new economic shocks. We should keep in mind here that the European Union had to establish a financial aid programme and spend significant funds to save Greece from bankruptcy.
Additionally, as we have already mentioned, the new source of gas will allow many EU countries to diversify their energy suppliers and thus to boost their energy security.
How Likely is the Dispute to Turn into a "Hot" Conflict?
Despite several critical incidents, an open conflict over the gas deposits in the Eastern Mediterranean is not particularly likely, mostly due to the forces being unequal. Turkey has found itself almost completely isolated, and the only agreement Ankara can rely on has been achieved with Libya's unstable Government of National Accord. On the other side, there is an entire coalition of states, with Greece and France having already held joint military exercises.
France's military intervention radically changes the balance of power. Turkey's Navy is larger and stronger than Greece's (149 warships vs. 116, according to the Global Firepower Index), but significantly smaller than that of France (180 warships). However, it is not only a matter of how many warships each side has. What is important here is their quality: for instance, France has four aircraft carriers, while Turkey has none.
The European Union's general support for Greece is also important. The idea of imposing sanctions against Turkey was evoked at the most recent EU Foreign Ministers Meeting. Financial penalties could have a major effect on Turkey, given that the European Union is Ankara's principal trade partner, accounting for 42.4 per cent of its exports and 32.3 per cent of its imports. In such a situation, trade sanctions may prove very painful for Turkey, especially given its stagnating economy and the significant losses it has suffered as a result of the coronavirus pandemic.
Additionally, the scope of the European Union's non-military leverage against Turkey is not confined to economic sanctions. In the event of an open conflict between Athens and Ankara, Brussels can strip Turkey of its current benefits in trading with European states. In particular, the question of excluding Turkey from the EU Customs Union may appear on Brussels' agenda. Additionally, the European Union could take Turkey's potential EU membership off the table forever and strike Ankara from the list of candidates.
Still, we should not discount the serious obstacles in the way of Brussels imposing sanctions against Turkey and using other measures to apply pressure on Ankara. One such obstacle is Ankara's geopolitical significance for Washington. Despite all the recent complications in their relations, Turkey remains one of the key U.S. allies in the region and a NATO stronghold in the Middle East.
As for Turkey itself, a "hot" conflict could prove detrimental to the country in several ways at once. First, given the unequal military power, it is extremely unlikely that Turkey would emerge victorious from such a conflict. Second, a war will undermine Turkey's global standing and its membership in international organizations. Third, Turkey cannot afford in its current economic state to either actively build up its military power (even though its authorities claim the opposite and have announced significant increases in the naval budget, with the construction on aircraft carriers being top of the spending list) or bear the burden of possible sanctions which, given the country's many connections with the European Union, could prove very painful.
The rhetoric of the Turkish leadership is highly belligerent rhetoric, yet Ankara is very well aware of the real consequences of breaking up with Europe and starting an open conflict with a country that is a member of both the European Union and NATO. It is possible that, instead of instigating a "hot" conflict, Turkey could attempt to use its own instruments of applying non-military pressure, such as the huge number of refugees present on Turkish territory. Since 2016, Brussels and Ankara have had a refugee agreement in place. However, Recep Erdogan has already demonstrated in the past that he is capable of suspending this agreement and "cracking open" the door to Europe for migrants, which would set new crises in motion at the borders to the European Union.
Does the Gas Dispute in the Mediterranean Affect Russia?
Special attention should be paid here to the possible prospects for Russia in the ongoing dispute. Naturally, Russia has a very tangential relation to the confrontation in the Mediterranean, although the outcome of this confrontation may be important for Moscow.
On the one hand, Russia can hardly profit from Turkey gaining its own major sources of gas. Currently, Moscow is the main supplier of gas to the Turkish market. Undoubtedly, Russia is interested in preserving this status quo. The recent launch of the Turkish Stream confirms that Moscow intends to maintain its dominant standing in the Turkish energy resources market.
On the other hand, a new source of gas for European countries could shake Russia's position in the even more important European market. It is no secret that the EU countries are attempting to diversify their resource suppliers for greater energy security. However, abandoning Russian gas is very difficult since a gas pipeline infrastructure has already been created in Europe, making Russian gas relatively inexpensive. Much will depend on whether Greece, Cyprus, and Israel will succeed in jointly building the EastMed gas pipeline meant to deliver gas from the Eastern Mediterranean to Greece. Theoretically, EastMed could be extended to other European states. It currently has a design capacity of 10 billion cubic metres, which may be increased by tapping the currently unexplored resources of the Eastern Mediterranean. This is a very ambitious and expensive project, but if it does materialize, it could change the situation in the European gas market, since pricewise, it could compete with cheap Russian gas. If there is no pipeline running from the Mediterranean, Mediterranean gas will have a hard time pushing Russia aside in the European market: without the gas pipeline, gas will be shipped as liquefied natural gas (LNG), which will significantly increase its price and make it far less attractive to European countries.
From our partner RIAC