Justifying the lowering of the voting age for local elections
In the following paper we shall discuss the link between age as a personal characteristic and the right to vote as one of, if not the most important fundamental political human right, which is inseparably linked to a democratic, plural state ruled by law.
The ability to influence important decisions in a certain state or municipality is often limited by different criteria. Who will represent the people in a democratic state or at a local level is a result of general elections. A question subjected to a referendum is dependent on voter turnout and the prevailing choices of individuals who have the right to take part in such decision making.
The right to vote is not absolute, but is subject to certain restrictions and limitations and was historically limited by criteria nowadays unimaginable, such as race, gender, social status etc. In the 21st century we have lesser restrictions, but some still remain such as citizenship, residence/domicile and age. They are not problematic if they are set on a basis of legitimate reasons. Age based distinctions »are currently employed to determine when a person can marry, vote, drive, consent to sexual intercourse and sell property«.
Age is therefore used as a tool preventing a certain social group from engaging (more) actively in certain areas of political and legislative spectre of society. Stricter age distinctions or rules usually apply regarding the right to run in elections or be a candidate (passive right to vote) than in being able to vote or cast your vote (active right to vote). Concrete chosen age is usually a result of a societies or legislators presumption at what age an individual is capable of understanding the right to vote in a way that he or she will be able to carry out his right in a proper manner with reasonable decisions which will be founded on available information at hand, to choose between different options that are available, so that he or she will choose the option closest to his personal beliefs, values and interest.
Different generations have different interest and values. Legislature (almost) never uses "old age" as a reason for someone to »loose« his right to vote, while youth is often or always used as a reason to prevent the young(er) generations from participating in elections. Since the right to vote is a fundamental political human right it should be interpreted in a broad manner without unnecessary restrictions and limitations.
Age limit regarding right to vote is a consequence of a false presumption by the legislator that young people are not capable of understanding the meaning and effect of elections. Voting ages have changed through time and are not set in stone. Changing social circumstances demand changes in legislature, and the legislator is the one who must show legitimate and convincing reasons and arguments for keeping the voting age at a certain (high) level. A patronage over younger generations in this case is not justified.
A lowering of the voting age – especially for local elections – is justified and would enable a larger part of the population to participate in elections, therefore expanding the electoral body and the total number of voters and at the same time voter turnout – more people vote, more interests and values collide more legitimate the result. Right now the interests of the younger generations are underrepresented and so the electoral or referendum results do not present a real picture of the peoples interests. The picture on a smaller scale is very similar on the local level with some specifics which will be discussed further on.
Balance Between Generations
A whole social group is excluded from public decision making process on the sole ground of their age, or better because of their youth. There exist many initiatives from different youth organisations worldwide promoting the lowering of the voting age. Similar ideas can also be found in a Council of Europe General Assembly Resolution »Expansion of Democracy by Lowering the Voting Age to 16« from march 2011.
Because of the demographic changes in some countries, which are especially visible in certain municipalities, (less young people compared to elder generations) we could be witness to a conflict between generations if the younger generation which thinks that it is capable of making mature, quality and responsible decisions will feel disadvantaged and cut off from public decision making which influences their future. The right to vote would enable them to influence such decisions in a legitimate way by casting their own votes. If the legislature enables them to do so, it would increase their sense of possibilities to influence, which in time could develop into higher voter turnout in their age group. Political arena must not be a place where main topics discussed are connected only to the older generations, on the ground that they have social and political power that can be demonstrated on elections. Important political decisions (from social to ecological) would in such cases be more long term orientated, deliberate and quality, since they would be more future orientated. Younger generations would understand this as decision making regarding their future, and the solutions for the improvement of the future conditions of society and life in a local environment would be subject to more control, because their realization is in the best interest of this younger generations.
There also exist a wide divide between younger and older legislative or local governing body structures and institutions, that does not express the actual structure of society. Although, general representative bodies such as legislative or local bodies represent (local) society as a whole – without any age limitations. The governing bodies are constituted of representatives not belonging to young generations, since they are not allowed either to vote or to run for election, and therefore cannot identify themselves with institutions on the structure of which they have absolutely no influence.
Some respected constitutional scholars like Dieter Suhr claimed that our democracy is based on an error that »the people« is constituted only of adults, while others thought that in a real representative democratic society every voice should be heard and that representative democracy in a state where the right to vote is limited to individuals older than 18 years of age is a myth used to hide systematic age discrimination of children, and that such age limitations deny human dignity and present a violation of the general right to vote (Merk, 1996:12 and 2006: 22, 23). The removal of the voting age would mean that the right to vote is a natural human right, but would also open up new questions regarding who would vote »instead« of the children, who are too young to understand the meaning and effect of elections. If the parents or other legal guardians would execute this in their children name it is known as demeny voting and was already proposed in certain countries (Sanderson, 2007). For example in Germany in 2003 47 member of Bundestag proposed such a solution in a document »Mehr Demokratie wagen durch ein Wahlrecht von Geburt an« , the prevailing argument being that demographic changes demand a reconsideration of the intergenerational contract and that the right to vote is a fundamental basis of every democratic society and therefore limiting this right for children and teenagers on one hand raises a question of the principle of equality before the law and on the other hand encouraging politics which shifts the burden on younger generation.
Similar was the situation in Slovenia where in 2002 a group of 24 members of parliament proposed a constitutional change to lower the right to vote (suffrage) from 18 to 16 years (Ribičič, 2002, 2003). None of these proposals succeeded. Maybe some part of the failure can be contributed to the "all or nothing" stance regarding the lowering of the general voting age. The results might have been different if the proposal referred to or was limited only to lowering the voting age for local elections (as the first step). Such case would make it easier for the legislator to except certain arguments in favour of the proposal since it would not be directly affected by the proposal. In the Preamble of the European Charter of Local Self-Government we can read that "local authorities are one of the main foundations of any democratic regime", and that "the right of citizens to participate in the conduct of public affairs is one of the democratic principles…" that can be most directly exercised at a local level. The support of local authorities could also be important in the decision making process from the "building democracy from the bottom up" point of view. If we take a look at 2014 State of Participatory Democracy Report we see that one of the goals for local authorities should include the promotion of "youth voice". Young people are often seen as a driving force for local democracy. Democratic countries that have an inclusive system on local level that enables young people to take part in local decision-making also rank higher in the Participatory Local Democracy Index. What better way to give the youth a proper voice than by giving them the right to vote.
(In)experience, Competence, Legitimate Decisions and Quality of Choice
Most common argument against the lowering of the voting age are that young people are inexperienced, immature, lack knowledge, political interest and motivation, are incompetent of quality decision simply do not stand. Many researches indicate that the younger generation (16 – 18 year-olds) is just as educated and familiar with public matters if not even more compared to the older generations (Hart and Atkins, 2011).
On the other hand a low level of voting should be particularly worrying when the reason behind it is a reflection indifference, disenchantment or lack of capability or competence (Chan and Clayton, 2006).
With the development of modern information society and easy access to certain social media the younger generations have a practically unlimited access to day to day information on politics, state, public affairs etc. and are probably better equipped with information or have easier access to them, compared to some members of older generations. This vital information makes them competent to make a »quality« decision. At this point I cannot turn away from the question of quality and legitimacy of a young voters' choice. It is very hypocritical to claim that an individuals' choice in election is not quality choice since quality in such cases is very subjective, depending on the interests and values of a specific and individual voter. In this respect all choices can be and are quality choices. Allowing younger generations to vote would probably enhance the quality of choice and result since new, fresh ideas and habits would appear on the political map that would promote progress and perspective instead of reinforcing old and obsolete patterns.
Modern mass media in the 21st century has a tremendous effect and can reach and activate greater audiences. For instance in Slovenia 82 percent of Slovenian youth (aged 16–27) use the Internet as their main source for acquiring information on current political events. Likewise, 71 percent of Slovenian youth obtain information about politics from television. .
Young voters may also prefer new and different model of political participation over traditional forms such as electoral participation (Topf, 1995).
Generations used to following the media, collecting information, picking out and buying products, paying their bills by internet etc. has become detached to certain traditional ways of doing things that require physical attendance at a certain place like elections. Such ways of casting a vote could be modernized by electronic voting, which would bring the act of voting closer to the everyday of younger generations and would make it easier for them and encourage them to vote (with regard to the secret ballot). This could also add to the level of democracy in a society, one of which aspect is also (voluntary) voter turnout.
Some think that cast votes should reflect citizens' true preferences, and choices made in elections or votes given should be consistent with the citizen's views, attitudes and preferences (Lau et al, 2008; Lau, Redlawsk, 1997). This would have negative consequences for democracy (Wagner, Johann and Kritzinger, 2012: 374). This however is true only if the young voters are not tricked into believing something is in their own interest', or that a political program of a political party will be realized, but the reality later shows a different story.
All and all, every choice is a legitimate choice. This later statement originates from a simple claim that political parties or candidates at elections as well as choices on a referendum must be constitutionally and legally admissible – must fulfil all legal requirements to be able to participate in election etc. Therefore any choice a young voter would be – regarding electoral or referendum choice – is a legitimate and quality choice.
Younger age has some other positive aspects. Young voters are largely still involved in some sort of compulsory school education, mostly live at home and are more involved in their local environment. This period of their life and the environment surrounding them is relatively stable (parental, school and local influence). It is therefore easier to develop the so-called voting habit at an earlier age, since the environment surrounding a younger individual is more encouraging for a young voter to take part in elections (Plutzer, 2002; Franklin, 2004; Highton and Wolfinger, 2001; Bhatti and Hansen, 2010 ).
The consequences of such changes will be positive if they help to encourage young people to participate in the democratic process, encourage the development of voting habit ensure the representation of the young voters interests (Wagner, Johann and Kritzinger, 2012: 373).
There are many possible solutions to enable someone to vote at an earlier age. One of them is connected to the so-called »birthday risk«. An individual can vote only after reaching the voting age, but the closer the election day and an individuals' birthday are, the bigger the chance he will take part in elections, instead of another individual who will have to wait several months or even years after reaching the voting age to get the chance to cast his or her vote (Folkes, 2004, p. 52-56).This risk can be lessened by different possibilities such as the »voting year benefit«, meaning that a voter would be able to vote from the beginning of the calendar year in which he or she turn old enough to vote (Zagorc, 2006: 338).
The argument that the right to vote belongs only to experienced, mature and capable of quality decision making individuals has also been rejected by different international documents and court decisions.
At the end, most of the presented factors such as motivation, knowledge etc., do not help explain the low turnout rates among young voter, so we cannot claim that young voters fail to vote for reasons particularly troubling for democratic legitimacy (Wagner, Johann and Kritzinger, 2012). Most of the reasoning used for state elections applies also for local elections.
Low Voter Turnout
One of the later and main reasons for upholding status quo regarding the voting age is also the presumption that younger voters do not actively participate in election or do not turn out to vote therefore limiting the legitimacy of electoral result. Some other motives and reasons causing low turnout must also be considered.
Many researchers of late have detected low levels of youth political participation in established democracies. This is up to some extend true also for Slovenia, especially regarding participation in elections. But factual participation in elections regarding youth (in this case 18 to 27 years of age) does not give us a reliable data on the potential participation in election of the 16 (or lower) to 18 year group. The last age group has its own characteristics.
The emphasis should not be on the (youth) voter turnout, because the willingness of the young generation to partake in election, should not be crucial in deciding whether or not to lower the voting age. Such a case would again subdue the younger generation to a stricter standard than the ones that apply to older generations. Once a person reaches a certain age and acquires the right to vote no one asks if this individual participates in elections or referendums and realizes his right. There are no discussions on whether they should be deprived of his voting right if they are not active in the use of this right. Even systems with mandatory voting do not anticipate such sanctions. Therefore the argument of low youth voter turnout cannot be an accepted argument against a lower voting age.
Otherwise the same reason of »low voter turnout« can be used as an argument for enacting a rule that would take away the right to vote for those individuals who fail to exercise their right without an excusable reason.
Later we will show that the prediction of "low turnout" is not entirely true which can be empirically proven at least in the case of local elections.
The same argument is without a doubt used differently for different generations in society, with one extra very important difference – low young voter turnout is an assumption while voter turnout of older generations who already attained the right to vote is a proven fact. The legislator therefore denies a young generation to vote among other reason because of a presumption of a low voter turnout, while at the same time allowing older voters to participate in following elections or referendums although if we would prohibit those individuals to vote it would probably result in higher voter turnout.
This leads to an illogical conclusion that the legislator prohibits younger individuals, who wish to participate in elections or referendums to do so on a presumption that they will not turn out, while at the same time we offer every opportunity to older generations to participate in public decision making solely on the grounds of their age and do not take this opportunity away even if they choose not to use it. Therefore the deprivation of someone's right to vote on the grounds that he or she did not turn out for election day is an inappropriate measure, as well as unfounded opposition to lowering the voting age on the grounds of presumed or expected low voter turnout of the young generation is. Acting on a presumption is not the same as acting on fact. Younger generations should be given the opportunity to prove whether such presumptions are fiction or fact.
Increased Participation and Voter Turnout, Active Citizenship and Citizenship Education
Electoral or voter turnout in most of modern democracies has declined in the last thirty years, This is contributed to low voter turnout by young eligible voters. This general trend towards declining voter turnout or participation is especially noticeable in Western Europe (Aarts, Wessels, 2005) and wider.
It is often argued that the younger generations exhibit low political interest (Blais et al., 2004)
It is feared that it will cause a decline of democratic legitimacy if the elections fail in its role as the »institutional connection« between citizens (voters) and the state (Topf, 1995a). Same can be said in relation to local elections.
Some scholars see the reasons behind this in different values and interest prevailing between different generations, since the young generation does not consider elections in the sense of a »civic duty« (Blais, 2000; Inglehalt, 1990; Dalton, 2009; Mattenberg, 2002), while others see the prevailing reasons in the fact that to young voters elections do not really seem competitive enough. They have the feeling that their voices cannot change anything, have no effect (Franklin, 2004: 25-30). This is not entirely true for local elections. (Dis)belief in political influence is very important regarding the participation and voter turnout. In Slovenia the study showed that "In general, more young people (16 – 27 years old) have higher self-perceived influence on local institutions than on national institutions." and that "young people (18 – 27 years-old) are more likely to attend elections if they believe that they have more influence on national institutions or on local institutions" . More young people believe they have influence on the local level and in local elections. Similarly interesting is the fact that in Slovenia local institutions are much more trustworthy for young people (16 – 27) than national institutions or political parties. 34 percent of young people trust (very much or to some extent) local government/mayor/municipal council, while on the other hand the trust is much lower for national institutions such as Government (12 percent), Parliament (11 percent), Political Parties (8 percent). Participating in local elections for young generation is therefore more interesting and appealing.
People under 18 or 21 have different interests than older generations., Therefore a low turnout of those under 18 leads to an underrepresentation of those interests or unequal representation of interest connected to different generations which would have negative consequences for democracy (Verba, 2001).
One of the possibilities to increase young voter participation could be (citizenship) education which could reaffirm or strengthen the bond between young individuals eligible to vote and encourage them to take a more active part in public affairs such as elections, referendums etc. This could be done by teaching the basics of a state constitutional order, electoral and referendum system, system of local self-government etc.
We already established that a higher voter turnout means a more legitimate result in elections. Therefore a high(er) level of voter turnout at elections is often understood as an indicator or sign of a healthy democracy (Fieldhouse, et al., 2007).
Some argue that a low turnout is an indication of high satisfaction with democracy, and therefore a low turnout among younger voters does not endanger the health of democracy (Dittrich and Johansen, 1983, Lipset, 1959). Although this might be true from a perspective that they are satisfied with their interest being realized without their turnout it is not very likely.
When a voting age is lowered a new group of potential voters appears – a young(er) generation – with different values and interests. We can even expect a proportional rise of voter turnout due to the fact that, because of the entry of new interests and values through the new electorate, the later will try to enforce them, which would stimulate the rest of the age or generational groups of voters with different values and interests to actively participate in elections and by doing so enforcing their interests, which would result in the enforcement of a wide variety of interests, together representing a wide mixture of different interest, the sum of which can be described as a wide social interest or even as public interest. Or as the Council of Europe resolution Expansion of democracy by lowering the voting age to 16 puts it »The first argument is the expansion of democracy. An election which also includes 16- and 17-year-olds is more representative than one which includes only those over 18. Adding another section of society increases the representativeness of those elected and there is no counter argument to this…. Lowering the voting age to 16 would continue this trend, making democracies more democratic by including more citizens in decision-making processes. European society is subject to constant change, new challenges, needs and opportunities, especially for young people«. Of course there is no need to stop at 16, but 16 can be the first next step.
Political choices are legitimate if and because they reflect »the will of the people« – that is if they can be derived from the authentic preferences of the members of community.« (Scharpf, 1999:6). This supports the view that individuals who are capable and willing to partake in democratic public decision making should be able and allowed to do so.
Therefore democratic input legitimacy can be negatively affected if a lower voting age extends suffrage to young citizens who are not motivated or capable to take part in public decision making through elections or referendum (Wagner, Johann and Kritzinger, 2012).
In the case of Slovenia a study was carried out recently on the situation of youth in Slovenia. The findings conclude that the youth is relatively uninterested in politics in general, are not burdened by ideology, don't feel represented (by political institutions), are not satisfied with democracy and its institutions, feel they lack influence on politics etc. On the other hand the youth feels they have more influence on local (rather than state) politics and would more actively take part in elections if they had more influence – a step in the right direction is to enable them to participate in elections. Their trust in local political institutions (mayors and municipality councils) and local politics is also relatively high.
The later statements are empirically harder to test since there is not much data on the subject, a short analysis will follow on the case of Austria. Nevertheless studies conducted in Austria thus far found an increase in political interest among 16- and 17-year-olds following the lowering of the voting age (Zeglovits and Zandonella, 2013).
A Comparative Approach
Many countries are considering the lowering of the voting age to 16 (most of them have the voting age set somewhere between 18 and 21 years of age). Some empirical data on the impact of the lowering of a voting age can be found in the case of neighbouring Austria.
At the moment the only European Union country which lowered the general voting age to 16 is Austria, while a rare few other countries outside EU made similar changes e.g. Argentina, while debates on the subject are going on in many countries such as Malta, Ireland, Norway, Denmark, United Kingdom etc. Estonia is the latest newcomer to the family of countries which lowered the voting age (from 18 to 16 years of age) for local elections in May 2015. The result of the constitutional change is that in 2017 when next local elections for local government councils 24.000 young Estonians will be able to cast their vote. The reasoning behind the decision is seen through some of the discussions in the Parliament. The lowering of the voting age as the parliamentarians saw it is a sign of trust towards the younger generation, it enables them to actively participate in society, is an important development to democracy, it allows young people decide to on the progress of their local communities, it might increase the interest of young people in politics etc. One interesting argument from the initators of the constitutional change was the ageing of Estonian society. Therefore the importance of senior voters, whos number is growing is increasing in elections. At the same time age of representatives passing decisions on the issues concerning the life of younger people is ever growing – the young do not feel represented.
In Slovenia for instance there are few examples of members of Parliament or municipal councils below the age of 25, so that even those young individuals with the right to vote end up for years only deciding on the election of older before being themselves able to successfully run for public office. In the Parliament's second house – the National Council – which represents special local and professional interests, the young also find no special representation. For these reasons, the interests of the young find themselves wading as salmon against the stream of predominant interests trying to reach the representatives elected by their parents and grandparents. There can be no doubt that they are not in the same position as the elderly and their interests, which are represented through the deputies they themselves elected. The young and their interests face a significant two-stage obstacle on the road to the representative bodies: first, they are represented by deputies who cannot be given binding instructions (Art. 82 Constitution of the Republic of Slovenia) and second, these deputies have been elected by the older generations in line with their own interests and beliefs. Thus, the representation of the young and their interests is a special kind of two-stage, cascade representation. It is therefore of great significance that the voting age be lowered as much as possible and not remain at the age of 18, where it has been maintained for the last 70 years. In so doing, less young individuals will be in the position of having their interests represented on the basis of the described double mediation.
In Ireland a referendum should have been held before the end of 2015 on the lowering of the voting age, since the majority of the Convention on constitution members recommended that the voting age should be lowered from 18 to 16. The Irish government still has not kept up to their promise but instead organized a referendum on the question of the eligible age to run for president – Voters were asked whether to reduce the minimum age of presidential candidates from 35 to 21 years. The results were 73.1% against and 26.9% in favour of lowering the age limit. Interesting enough is also an agreement between the Scottish government and the government of United kingdom, that gave the Scottish Parliament the power to decide whether 16 and 17 years old would be allowed to vote on the referendum regarding Scottish independence that was held in 2014, and by doing so giving the young the power to decide on their countries future. The Scottish Parliament later passed the referendum franchise bill allowing the »every 16 and 17 year old the right to add their voice to the most important decision made in Scotland in 300 years«. On the other hand some countries lowered the voting age for state (not federal), regional and local elections. Such are the cases of Bremen, Lower Saxony, Mecklenburg-Western Pomerania, North Rhine-Westphalia, Saxony-Anhalt and Schleswig-Holstein, in Switzerland canton of Glarus and in three British Crown dependencies Isle of Man, Jersey an Guersey. Norway for instance even did a trial test of reducing the voting age for 2011 local elections where 20 municipalities participated and voter turnout among 16 and 17 year-olds was 58 per cent, compared to 64,5 per cent state average. The state average for 18 to 21 year-old was 46 per-cent and for 21 to 29 year-olds was 45 per-cent. Some reasons for such results are probably that 16 and 17 year-olds are more easily mobilised than their slightly older peers, they live in a stable environment (go to school, live with their family), still live in their local community.
One must also not neglect the efforts of the municipalities that (voluntarily) entered into trial to try to promote the local elections with the younger generation as much as possible and were also very much engaged in youth politics (Bergh, 2013).
On the other hand Austria reduced the (active) right to vote to 16 years for the elections to the EU Parliament, National Council (Nationalrat), president of the federal republic, referendums, candidate support and peoples initiative. The Government of Austria put in its program for the forthcoming 23rd legislative period the lowering of the voting age to 16. The debate in the Nationalrat was similar to paternity test, since political parties and members of the council mostly fought about who was the first one to propose such legislation, while most of the comments went in the direction as »it is about time for change«, »since young people pay taxes they have the right to take part in decision making about how it is spent«, »enrichment with the view of the young«, »the interest of the young are to connected to their (legal) maturity«, »a decision in support of more intergenerational justice since the population is aging«, »a great success for which the citizens will be more active and decision making processes (because of higher turnout) more legitimate« etc. One of the reasons for the lowering of the voting age was also the positive experience in Austria from the reduced voting age for local elections. But later on a research was carried out, showing that the voter turnout between the age group of 16 – 18 year old was relatively low, but that is not enough to claim that a certain voting habit has developed, since for that more time must pass. The findings in the research also indicate that young voters have more confidence in political institutions on one hand and less knowledge of political parties on the other, but this does not explain low turnout. The research also indicates that the quality of choice (capability to choose political parties that are ideologically closer to younger voters) compared to older counterparts is of the same »quality« therefore a lower voting age does not influence the quality of choice. Their findings on the lowering of the voting age indicate no apparent negative impacts on input legitimacy and the quality of democratic decisions(Wagner, Johann and Kritzinger, 2012: 372, 378, 380-381).
A study of electoral participation from two regional elections in Austria the "first time voting boost" is even stronger among youngest voters and is significantly higher compared to 18- to 20- year-old first time voters and not substantially lower than the average turnout rate at elections. The authors therefore concluded that their findings are encouraging for the idea of lowering voting age as a means of establishing higher turnout rates in the future (Zeglovitz and Aichholzer, 2014: 351). Therefore many positive aspects on the other hand do exist and should be studied carefully.
Conclusion
A close correlation exists between the influence of the people, citizens on the decision making process and the state of democracy in a country. We have shown that age is one of the factors still used to prevent certain groups or generations of citizens to contribute and take part in formal public decision making processes such as elections (on all levels) and referendums. Different countries have different age limitations for acquiring the right to vote. This differs even between different types of elections (state, local etc.) For most of the countries there still exists a leeway to changing certain age restrictions. The decision in such cases is left to the everyday legislator, who enjoys a wide margin of appreciation regarding the regulation of electoral processes. Lowering of the voting age, would increase the absolute number of the voter body or electorate, the consequence of which would be a rise of absolute number of voters and probably also voter turnout (proportion of citizens who can vote), but in any case more citizens (a larger portion of »the people«) would be able to contribute to the decision making. A high(er) voter turnout would in the end also mean more legitimacy for elected representatives, enacted decisions and laws passed through a representative body or referendum, since it has wide support of the people. De lege ferenda we shall probably witness a lowering of the voting age in constitutions and laws in many countries across the world, especially those with demographic challenges such as the ageing of society, that will try to balance different interest of generations through giving a real voice to the younger generation, a voice than can be used in formal decision making, in elections etc. Taking into account the legislators' wide margin of appreciation in the field of state electoral system, we can conclude that a decision at the end will be left to him. The arguments are convincing, nevertheless if they are convincing enough to make the legislator do something about is a thing of political judgment more than professional. The municipality of Ljubljana has (in May 2015) suggested to the Parliament that in the future when the Government decides to propose a change to the Local Elections Act they should change the age limit from 18 to 16 years of age. Maybe Slovenia is following Austria's footsteps – will be interesting to keep an eye on the development and realisation of such proposals in Slovenia. Some argue that's Slovenia's constitution prohibits the lowering of the voting age for local election to the age of 16. We are of the opinion that the constitution should be interpreted as not prohibiting the lowering of the voting age for local elections since municipal council are not even mentioned in the constitution. In the same manner, it would also be possible to enable the young to vote in the referendum, sign the legislative initiative etc. without having to amend the Constitution. Taking into account Article 15 of the constitution that "No human right or fundamental freedom regulated by legal acts in force in Slovenia may be restricted on the grounds that this Constitution does not recognize the right or freedom or recognises it to a lesser extent" the conclusion should be self-evident. Local elections are a very suitable first experience and a good testing ground for young people. Candidates on the local level are closer to them, they know them better and the fears as to what programs and parties the young might support are lesser as they are at the national level. Groups with highly original programs run in local elections (mushroom gatherers, beer lovers etc.) whereas after the failure of the Youth party several years ago, no one seems to come up with the idea of representing the interests of the young. The concerns of political parties would also likely be reduced after the first experiences with local elections.
By removing some age restrictions regarding the right to vote, we would help balance interest of different generations to make their choices about the decisions affecting their future. We are always in delay regarding measures taken in this field since the ageing of society is demolishing an already fragile intergenerational balance in favour of the older generation. Time to act is now, to give the younger generation in the present a chance to decide on their future. We have seen many ways how this is done. Local elections can be the "test" we need to see how the youngest electorate feels about taking part in public decision making at the local level. The prevailing arguments against the lowering of the voting age such as immaturity, quality of choice and low voter turnout have been theoretically and empirically proven as mere presumptions. The lowering of the voting age especially for local elections is justified, but the choice to do so or not is up to the legislator.
The Giedroyć-Mieroszewski Doctrine and Poland's Response to Russia's Assault on Ukraine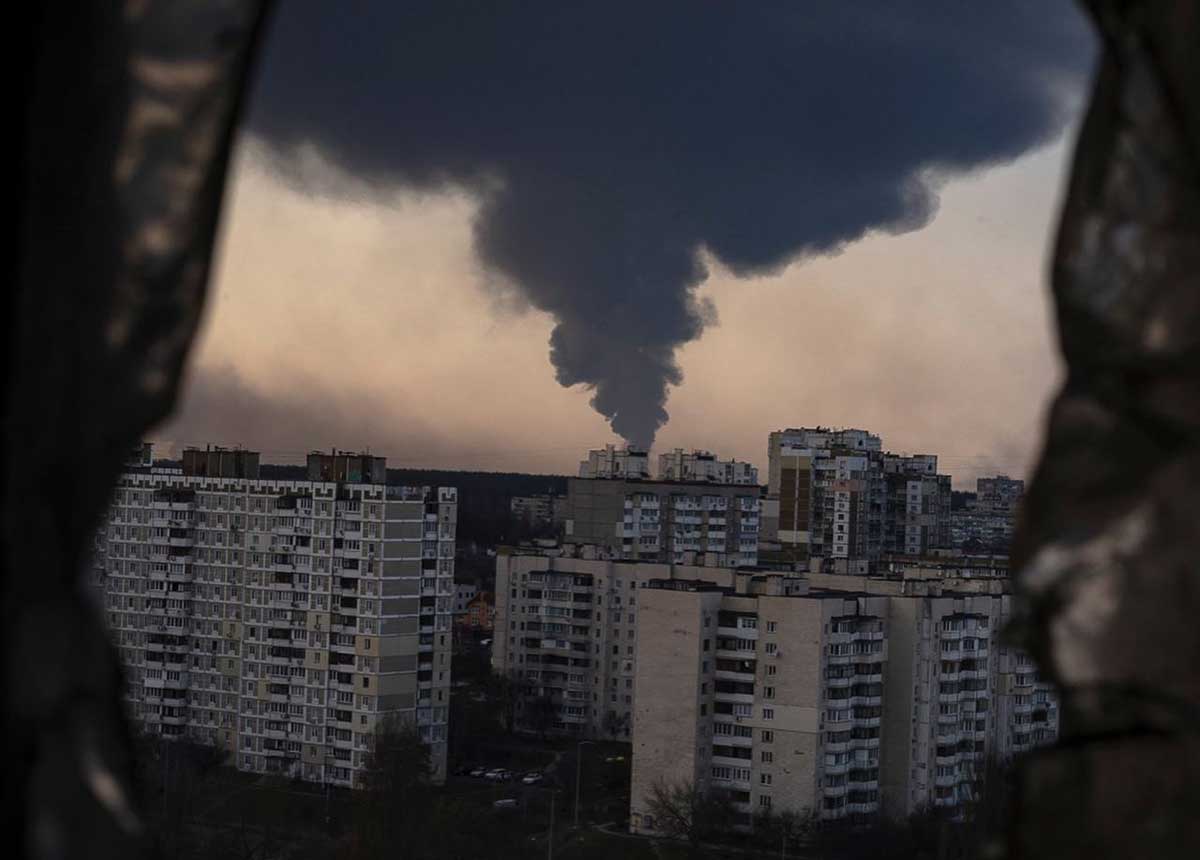 Although they seem similar, there is a fundamental difference between the Brzezinski Doctrine and the Giedroyć -Mieroszewski Doctrine. Whereas the Brzezinski Doctrine was very pragmatic and cautious in outlining future plans for Ukraine in the transatlantic community, Giedroyć and Mieroszewski saw such a scenario as a tangible possibility because from their perspective, Ukraine's accession to NATO and the EU would strengthen Central and Eastern Europe's geostrategic position.
There is no agreement in the literature on the subject as to who wrote that "without an independent Ukraine, there cannot be an independent Poland", but it had to be either Józef Piłsudski, the father of Polish independence, or Jerzy Giedroyć, the editor-in-chief of the highly influential Paris-based periodical Kultura, the only influential East-Central European literary-political publication in the West during the cold war. Nonetheless, we know that thanks to the Giedroyc-Mieroszewski Doctrine, the elite of Polish post-1939 émigrés who sought political asylum in the Western countries after the Soviets installed Polish-speaking apparatchiks such as Bierut and Gomulka in Communist Poland almost unanimously agreed that it would be delusional for Poland to try to expand its Eastern territory to incorporate Vilnius, Novogrudok, Lutsk, Lviv, Ternopil, and Ivano-Frankivsk in the post-Yalta world order. Although they did not agree with the Communists on most of the fundamental matters related to the submissive nature of Communist Poland's political system that was completely commandeered to indulge the Kremlin's every whim, the freethinkers of the anti-Communist opposition such as Jerzy Giedroyć, Stanislaw Cat Mackiewicz, and Ryszard Kaczorowski (the last president of Poland in exile) slowly but surely came to come to terms with the practicality of Stalin's decision as to the shape of Poland's eastern border with the Soviet Union after 1944, for in the event of the Soviet Union's dissolution, a free Poland that would free itself from the Russian sphere of influence would inadvertently benefit from a properly demarcated eastern border with Ukraine, Belarus, and Lithuania. Despite what today's Kremlin propaganda claims, no one in Poland suggests that the former "Kresy" (eastern borderlands) or "Inflanty Voivodeship" (Polish Livonia) should be annexed by Poland. On the contrary, thanks to the cosmopolitan nature of the Giedroyć-Mieroszewski Doctrine, the Polish elite was cured of any delusions of grandeur and smoothly transitioned from the neo-imperialist mindset of the Second Republic of Poland's outlook towards the East (tending to reopen many wounds from the past) to the much more cosmopolitan Third Republic of Poland's "Zero Problems with Neighbors" policy (at least until 2015) that had an uncanny resemblance to the Davutoğlu Doctrine and ultimately recognizes the independence and importance of all its neighbors. In essence, thanks to such visionaries as Giedroyć and Mieroszewski, who planted the seed, modern Poland was able to foster strong relations with all its neighbors (even with Russia until 2014). Those relations have been based on mutual respect, peace, and mutually extended security guarantees that built bridges of mutual understanding and not walls of false divisions with neighboring nations.
Nonetheless, Giedroyć and Mieroszewski were not delusional about Russia's intentions, for they always, even after 1991, saw Russia as a latent threat to Central and Eastern Europe. They knew that in order to stop Russia's expansionist policies after the collapse of the Soviet Union, the Polish-Ukrainian alliance would have to be strongly reinforced, so both countries could achieve a more geostrategically beneficial situation in which they could embark on chasing their transatlantic dreams. Although Poland managed to join NATO in 1999 and the European Union in 2004, Ukraine did not escape twentieth-century geopolitics and fell victim to Putin's revisionist and neo-imperial policies first in 2014 and then in 2022.
Unlike Poland, which has supported every Ukrainian action since February 2022 by offering its heavy defensive weapons and defensive ammunition and hosting millions of Ukrainian refugees, Putin's Russia questions the very right of Ukraine's existence. In Munich in 2007, Putin made it clear that he would try to reanimate the corpse of the Soviet Union. In 2008, he started the project by sending his troops to Georgia. In 2014, his "little green man" (the members of Russian Spetsnaz special forces units) were instrumental in annexing Crimea, and a year later, Putin sent his army to rescue a not-so-friendly dictator in Syria. There were no repercussions after these actions, and to his surprise, this changed in 2022, for the moment Russian tanks started rolling toward Ukraine's borders as an ultimate test of Western unity, Poland and the other Central and Eastern European counties were first to react by advocating strong retaliation against Putin's actions. Thanks to this effort, the majority of NATO and EU nations responded to Putin's geostrategic delusions of grandeur with an unprecedented comprehensive sanctions regime.
Although Giedroyć and Mieroszewski were idealistic, and they were very often criticized for the naïve character of their ideas, they were proven right, for they managed to inadvertently shape the future of the region and encourage most of the countries that border Russia to be more proactive in doing their utmost to preventing a domino effect in Eastern Europe – for Russia clearly attempted to implement a Sudetenland-type scenario in Ukraine in 2022. However, thanks to their memory of how they suffered under the Kremlin's domination, they were the first to demand a Western reaction; otherwise, Ukraine today would not be governed by President Zelensky but by Yanukovych or another loyal non-Ukrainian-speaking apparatchik, and the Ukrainian army together with the Russian and Belarusian armies would now be marching toward the West, whatever the cost. The leaders of these countries were under no illusions that in the event of the Russian whale swallowing Ukraine, Putin's appetite would not be satisfied, for their Western allies would not promptly come to their rescue, and the Ukrainian scenario would be repeated elsewhere.
That is why despite Ukraine still being one of the most corrupt countries in Europe that cannot even stop its officials from stealing from their own soldiers, who risk their lives protecting their motherland, the majority of Eastern and Central European countries are still (at least for now) determined to offer Ukraine their unyielding support whatever the cost, for they know that without an independent Ukraine there simply cannot be the independent and peaceful Europe of their dreams, and they ultimately would face an even more hostile and unpredictable Russia that would be eager to impose some form of Putinization on them.
This speculation is reinforced by the observation of how the Russian army conducts its operations in Ukraine, for it somewhat resembles the brutal and genocidal Milosevic-era ethnic cleansing by the Serbian army of the Muslim populations in the western Balkans, particularly in Bosnia and Kosovo, in the 1990s. The names Bucha, Borodianka, Irpin, Hostomel, Mariupol, and many others will always symbolize some of the darkest days in European history, for the Russians were primarily motivated by the same desire to make the occupied territories of modern Ukraine an ethnically homogeneous Russian area.
As a result, the Eastern and Central European countries of today will unhesitatingly arm Ukraine with their military equipment, for they know that the Ukrainian army is fighting for their freedom today. They are particularly eager to contribute to making the Russian "special operation" Russia's own Afghanistan, Vietnam, and Iraq combined to demonstrate to Putin and his successors that he has crossed one bridge too many.
Andreas Umland recently observed that it would be desirable if "the paradoxical repercussion of an act of aggression would be strengthening rather than weakening of the victim state's geopolitical position." He also expressed the desire that "Ukraine's fate should teach both future possible aggressors and their potential victims three simple lessons: (a) might is never right; (b) rules will be upheld; and (c) that more powerful states will protect weaker ones." I applaud this type of thinking, and I hope that it becomes prevalent.
Nevertheless, I wonder whether all NATO and EU countries will be eager to preserve this unity of purpose as long as it takes if Russia persists in waging its deadly Ukraine campaign in the years to come. Are they ready to subscribe to the Giedroyć-Mieroszewski way of thinking?
Please also see:
Umland, Andreas. 2023. "How the West Can Help Ukraine: Three Strategies for Achieving a Ukrainian Victory and Rebirth – SCEEUS." Sceeus, January 11, 2023. https://sceeus.se/en/publications/how-the-west-can-help-ukraine-three-strategies-for-achieving-a-ukrainian-victory-and-rebirth/.
Pietrzak, Piotr. 2023. "The Brzezinski Doctrine and NATO's Response To Russia's Assault on Ukraine." Modern Diplomacy, January 12, 2023. https://moderndiplomacy.eu/2023/01/12/the-brzezinski-doctrine-and-natos-response-to-russias-assault-on-ukraine/.
Pietrzak, Piotr. 2022. "The International Community's Response to the PutiniZation of the Situation in Ukraine." Modern Diplomacy, December 22, 2022. https://moderndiplomacy.eu/2022/12/22/the-international-communitys-response-to-the-putinization-of-the-situation-in-ukraine/.
Pietrzak, Piotr. 2023. "Michael Walzer's work and the idea of humanitarian intervention in Syria (2011-): The International Response to the Situation in Syria During and After the Arab Spring in: Interdisciplinary Approaches to the Regulation of the Modern Global Migration and Economic Crisis. Edited by Alaverdov, Emilia, and Muhammad Waseem Bari. 2023, DOI: 10.4018/978-1-6684-6334-5.
Pietrzak, Piotr. 2022. Why has the term "balkanization" become so obsolete that it no longer holds water? | MCC Corvinák. "Why Has the Term 'Balkanization' Become so Obsolete That It No Longer Holds Water? | MCC Corvinák." corvinak.hu, February 9, 2022. https://corvinak.hu/index.php/en/velemeny/2022/02/09/why-has-the-term-balkanization-become-so-obsolete-that-it-no-longer-holds-water.
Pietrzak, Piotr. 2022. "The International Community's Response to the Ghouta Chemical Attack of 2013." Acta Politica Polonica, 2 (54), 83–93. DOI: 10.18276/ap.2022.54-06.
Pietrzak, Piotr. 2022. "Introducing the idea of Ontology in statu nascendi to the broader International Relations Theory" International Conference Proceeding Series – International Conference on Economics and Social Sciences in Serik, Turkey on 21 – 23 Oct 2022. https://www.eclss.org/publicationsfordoi/abst11act8boo8kIE%26SS2022_antalya.pdf,
Pietrzak, Piotr. 2022. On the Idea of Humanitarian Intervention – A New Compartmentalization of IR Theories. [SL]: Ibidem-Verlag. ISBN: 9783838215921,
Pietrzak, Piotr. 2020. "On Human Rights in Syria: Deliberations on the universality of Human Rights and the International Community's Reaction to the Syrian conflict (2011 – 2019)" in: Сборник "Универсалност и приложимост на човешките права". Edited by Veselin Hristov Dafov, Ivan Kirkov, Tsena Zhelyazkova, Sofia 2020, ISBN: 978-954-07-4989-1,
Pietrzak, Piotr. 2014. "American Soft Power after George W. Bush's Presidency," in The United States and the World. From Imitation to Challenge. Edited by Andrzej Mania, Łukasz Wordliczek, Kraków: Jagiellonian University Press 2014,
Baerbock has publicly declared 'a war against Russia'
On January 25 Germany and the United States decided to provide Ukraine with Leopard 2 and Abrams tanks totaling 45 (respectively: 14 + 31). Some European countries also intend to join these supplies that could reach around 300 main battle and light tanks during this year. The Pentagon official confirmed that collected 'the armor basket' could include 300 tanks and ACV/APC during 2023. It will be 28th 'basket' of lethal military supplies of the transatlantic alliance to Ukraine that started on a massive scale in 2022.
– Unlike fascist Germany, current Germany openly declared a war against Russia on January 25. Arguing in favor of sending NATO tanks and ACV/APC to Ukraine, German Foreign Minister Annalena Baerbock said EU countries were fighting a war against Russia. US and EU officials have previously gone out of their way to claim 'they were not a party to the conflict in Ukraine'.
This is a quotation from what Baerbock has stated at PACE. "And therefore, I've said already in the last days – yes, we have to do more to defend Ukraine. Yes, we have to do more also on tanks," Baerbock said during a debate at the Parliamentary Assembly of the Council of Europe (PACE) on January 25. "But the most important and the crucial part is that we do it together and that we do not do the blame game in Europe, because
so far from the German Government, it means that her statement is fully shared by the FRG Government we are fighting a war against Russia and not against each other."
If she has not been sacked and the Parliament.
It also means that the FRG has radically changed its foreign policy and once again is unleashing the next World War – the Third one.
It means that German tanks again will appear in Ukraine and Russia like in 1941-1945.
It also means that pro-Nazi coalition supports ultra-nationalist regime in Kiev that began its own and unprovoked aggression – initially against Donbass in April 2014, and later against Russia in October 2022.
It means that since January 25, 2023 current joint Ukrainian-NATO actions in Ukraine can be politically and juridically labelled as "a declared direct combined Ukrainian-NATO aggression against the Russian Federation".
– Russia angrily reacted to such abnormal statement. Kremlin spokesman Dmitry Peskov told reporters that tank supplies to Ukraine by Western countries testify their direct and growing involvement in their armed conflict. He added that the flow of western weapons to Ukraine does not help potential negotiations between Moscow and Kiev.
Russian Foreign Minister Sergey Lavrov warned that any shipments containing weapons for Ukraine would become a lawful target for Russian forces,
The Russian Embassy in Germany for its part warned that "this extremely dangerous decision [by Berlin] shifts the Ukrainian conflict to a new level of standoff."
All five parliamentary political parties at the Russian State Duma are demanding from the highest military and political structures in the country to destroy all Ukrainian-NATO heavy weapons – not only at the front lines, but additionally and primarily near Ukrainian-NATO border as soon as such weapons cross it on land, in the air and at sea.
Such destruction will save a lot of innocent lives amongst civilians and military men.
– Moscow has also cautioned NATO and non-NATO members against supplying Ukraine with depleted uranium munitions (DUM) and with long-range weaponry capable of striking at cities deep within Russian territory.
Supplying Ukraine with DUM for western military hardware would be regarded by Moscow as the use of "dirty bombs," said Konstantin Gavrilov, head of the Russian delegation to the Vienna Negotiations on Military Security and Arms Control. Speaking at a plenary meeting of the OSCE Forum for Security Cooperation in the capital of Austria Vienna, Gavrilov cautioned "western sponsors of Kiev's war machine" against encouraging "nuclear provocations and blackmail."
"We know that Leopard 2 tanks, as well as Bradley and Marder armored fighting vehicles, can use depleted uranium shells, which can contaminate terrain, just like it happened in Yugoslavia and Iraq," he said. "If Kiev were to be supplied with such munitions for the use in western heavy military hardware, we would regard it as the use of 'dirty nuclear bombs' against Russia, with all the consequences that entails."
Gavrilov also warned that Moscow will retaliate if the West were to supply Kiev with long-range weaponry to carry out strikes against Russian cities. "If Washington and NATO countries provide Kiev with weapons for striking against the cities deep inside the Russian territory and for attempting to seize our constitutionally affirmed territories, it would force Moscow to undertake harsh retaliatory actions. Do not say that we did not warn you," he remarked.
– Ex-President Donald Trump called on Joseph Biden to end 'crazy' Ukraine conflict before it leads to the use of nuclear weapons.
"First come the tanks, then come the nukes. Get this crazy war ended, now. So easy to do," Trump outlined.
Davos more of a show, no longer so important
"Davos has become more of a show, it's no longer so important", concluded Liviu Muresan from Eurodefense Romania at the end of the webinar recently jointly organized by Eurodefense Romania and the Bucharest-based MEPEI think-tank. In the aftermath of the Davos World Economic Forum, 20 key-note speakers invited to examine this year's edition did not hesitate to cast a critical eye upon the outcome and some of them were very straightforward in assessing this year's WEF.
Adrian Severin, former Romanian minister of foreign affairs, gave a remarkable definition to the Davos WEF: "something between mythology and reality because politicians come to Davos to look for intellectual validation and economic support, corporatists come to look for intellectual respectability and political assets, civil activists seek kinship with the political power and financial sponsorship. They make a network of self-legitimized supra-national power that combines the characteristics of occult interest groups, influence groups that associate oligarchic cynicism with democratic hypocrisy. A group of self- proclaimed prophets, self-confirming their prophecies."
Experienced in foreign policy, Severin could identify new approaches during the Forum, so he portrayed in detail "the Davos WEF that turned from an incubator of ideas into a platform for launching messages and trial balloons, from a doctrinal workshop into a ballroom…from a political designer into a moral whistle-blower ….from a producer of doctrines into a producer of dogmas…from the champion of missionary realism into athlete of utopias ….from a platform of dialogue into a platform of war propaganda…from a believer in globalization into a promoter of globalism…from a follower of inclusion into a promoter of exclusion….Davos is at risk of losing popularity and political failure, it no longer solves problems, it either deepens the existing crisis or generates new crises ."
Severin argued that "this year's edition was significant through the absences rather than through the presences because only Olaf Scholtz was present this year out of the G7 leaders….Russia and China were absent….The president of the European Commission has become a US ventriloquist , no longer representative of the European Union that is neither Union, and no longer European…The main representatives of the US were absent. Those present discussed everything but the risk of having the world fractured into two blocks with incompatible cultural identities, with the Euro-Atlantic block increasingly weaker than the Indo-Pacific block and the Euro-African-South-American block…the discussion about green energy and other similar topics is nonsense as long as solutions are not presented."
Severin believes that the main concern should be "to stop the war in Ukraine and to normalize the dialogue between the Euro-Atlantic and the Euro-Asian blocks", especially because this year's theme was "Cooperation in a fragmented world".
The most inspirational speech was given by Antonio Gutierez, the head of United Nations Organization, who referred indeed to the fragmented world, but Severin pointed to the fact that Antonio Gutierez gave such a speech in Davos and not in the UN in New York or Geneva, a sign of the failure of the UN, which means that the UN and the OSCE must be revived.
General Corneliu Pivariu, former head of the Romanian Military Intelligence, stressed that the Davos meeting actually does not solve any problem of the world. It speaks every year about economic inequalities without solving that, doing every year nothing else than acknowledging the deepening of inequalities. For instance, according to Credit Suisse, between December 2019 and December 2021, the global wealth increased with 42 trillion USD but 26 trillion USD belonged to the 1% richest population, and 16% to the rest of 99% of the world's population. Another topic is global warming, which is also never curbed, and an Oxfam report released in November 2022 revealed that a billionaire's annual emissions of CO2 are one million times higher than a person in the 90% of the world's population.
Carlos Branco, senior analyst with the National Defense Institute in Portugal, confirmed that Davos meeting did not find solutions to the world's problems. He reminded that, in Davos, Ursula Von Der Leyen, Olaf Scholtz and other leaders spoke of the need to make Europe independent in terms of energy but they did not explain how exactly Europe will manage to provide itself commodities and raw materials, since Europe currently has 37 strategic dependencies out of which 2% from China and 3% from Russia, while the new technologies will still make Europe dependent on Asia. "The future of Europe will depend on how it will position itself in relation to the advanced technologies, Artificial Intelligence, a.s.o., but for the moment, Europe is trapped."
As an outstanding expert on Asia, Viorel Isticioaia Budura, former Managing Director for Asia and the Pacific at the European External Action Service and former Romanian ambassador in China and Japan, pointed to the absence of many G7 leaders in Davos as well as of Asian leaders, among which China, which is "the beauty and Miss Universe of the world's interdependency", and mentioned the presence of many Asian business people in Davos this year, while reminding of the importance of Asian countries and of the three high-level summits organized in Asia last year, G20, APEC and ASEAN, and of what Anthony Blinken, the US secretary of state, called "the rest of the world", namely, Asian countries that do not follow the Euro-Atlantic order but have become a significant part of the global economy. Isticioaia Budura wondered if the "re-globalization of the supply chains would be possible" and declared China "the champion and the promoter of globalization."
Michael Zinkanell director of the Austrian Institute for European and Security, Vienna, expressed his opinion that "we a living in a bipolar world dominated by the US and China while Russia has no ability to project global power, and some clear conclusions after the Davos meeting are that instability is increasing in the world, the world is becoming more and more interconnected and energy independence and decarbonisation are very important for the future". Zinkanell sees natural disasters and socio-economic risks as the main concerns for the future, but also the interactions with some authoritarian countries that are trying to lead in this new multipolar world that will allow multilateralism.
Germano Dottori, editor of the Italian Geopolitical magazine, also agreed that Davos meeting became too politicized and not too useful but he sees the prospects for the future of the world "not so bleak like a few months ago."
Flavius Caba Maria, president of MEPEI, the Bucharest-based think-tank that co-organized the webinar, expert on the MENA region, mentioned a few aspects among which that fact that the representatives of oil and gas companies were welcomed at Davos, unlike Glasgow, which is a sign that renewables cannot entirely meet the energy needs of humanity.
On the other hand, Caba Maria pointed to the BRICS countries and his remarks could be seen as complementary to the idea mentioned by several speakers that the Western institutions seem to have lost their ability to solve the global problems and to ensure economic equality.
Caba Maria emphasized that "the global South is establishing its own system of alliances, turning them into a source to transform global economy, thus creating a development alternative trend, different from the one promoted by the West, with three regional alliances looming: the African Union, the Community of Latin American States and Shanghai Cooperation Organization in Eurasia. Among all these countries, China stands out and everything that's going on in China is of utmost interest for the other countries, because it has become the world's largest economy."
Facts to keep in mind for the organizers of next Davos meetings.