Turkey, Russia blames West for migrant crisis
Welcome to the Caspian Daily, where you will find the 10 most important things you need to know on Caspian Sea Region. We appreciate ideas, reports, news and interesting articles. Send along to Caspian[at]moderndiplomacy.eu or on Twitter: @DGiannakopoulos
1Turkish President Recep Tayyip Erdogan and Russian leader Vladimir Putin both point the finger at Europe and the United States for what has now become one of the biggest mass migrations of people in modern times."To be honest, the whole Western world is to be blamed in my opinion on this issue," Erdogan told CNN on Thursday. Putin, talking to reporters Friday, said it's the West's wrong-headed foreign policy in the Middle East and Northern Africa that's at the root of the crisis.The image of 2-year-old Aylan Kurdi's body, face down in the surf of a Turkish beach, rocketed around the world. He died along with his 4-year-old brother and mother — three of several thousand refugees and migrants who have perished while trying to find safety in Europe.Europe's response so far has been disjointed and divided, prompting nations to scramble for a cohesive response. The crisis will be front-and-center when EU foreign ministers meet at an informal gathering in Luxembourg on Friday. The nations will send their home ministers for emergency talks in Brussels on September 14.
2Russia is interested in both foreign and domestic investment, especially in the country's Far East region, President Vladimir Putin told the Eastern Economic Forum on Friday.Making an appeal to countries from the Asia-Pacific region, Putin said his government will increase efforts to develop Russia's Far East."(We) will provide to investors the best conditions to do business so the Far East of Russia can successfully compete in terms of efficiency and return on capital with leading business centers," Putin told the conference in Vladivostok. He added that the country's largest oil firm, Rosneft , will invest 1.3 trillion roubles ($19.56 billion) in projects in the region.
3Misrepresenting Azerbaijan. "Over the last several years, the Republic of Azerbaijan, widely acknowledged and praised for its commitment and pursuit of religious tolerance, has become a target of harsh criticism by the United States Commission on International Religious Freedom (USCIF). Apparently, somewhat confused about its mandate, the commission issues statements about political issues, which have nothing to with religion and religious freedom, refers to places within Azerbaijan by Armenian names revealing, inadvertently perhaps, its sources of information. Also, in its criticism of the country it follows the lines used frequently by the Iranian mullahs. Sadly, this reflects both the apparent personal bias and the lack of expertise and first-hand knowledge by the commission's staff" Maayan Jaffe- The Washington Times.
4Azerbaijan: Is It Time to Consider Sanctions? "Some regional experts want the United States and European Union to consider imposing economic and political penalties on Azerbaijan to put pressure on Baku to respect basic individual freedoms. The sentencing of investigative journalist Khadija Ismayilova to a seven-and-a-half-year prison sentence on September 1 should be seen as a tipping point in relations between the United States and European Union and Azerbaijan, some rights advocates contend. Ismayilova was convicted on criminal charges of embezzlement, abuse of power and illegal business practices. Her supporters contend the case against her was fabricated to stop her investigations into the corrupt practices of top Azerbaijani officials and their family members" Giorgi Lomsadze- Eurasianet.
5Rocky economy tests friendship of Putin and Xi. "Mr. Putin has enjoyed basking in the stature of Mr. Xi, who leads one of the world's largest economies. But with the recent stock market turmoil in China and the slowest economic growth in a quarter-century, Beijing will be unable to provide the ballast that Mr. Putin has sought against economic sanctions imposed on Russia by Europe and the United States after its annexation of Crimea, not to mention plummeting oil prices worldwide. "Russia was dependent on China growing and driving the demand for its commodities: oil, gas and minerals," said Fiona Hill, a Russia specialist at the Brookings Institution in Washington. "China was an alternative to Europe." JANE PERLEZ and NEIL MacFARQUHAR- The New York Times.
6Saudi King Salman will meet with U.S. President Barack Obama in Washington on Friday to seek more support in countering Iran, as the Obama administration aims to use the visit to shore up relations after a period of tensions. The visit is the king's first to the United States since ascending to the throne in January, and comes after the United States agreed to a nuclear deal with Iran in July, raising Gulf Arab fears that the lifting of sanctions on Iran would enable it to pursue destabilising policies in the Middle East. Despite the tensions, the two countries depend on each other on crucial security, business, and economic issues. Saudi Arabia remains the world's largest oil exporter, and its commitment to pumping oil freely despite a recent price decline has helped contribute to sustaining the U.S. economic recovery. Obama and Salman will discuss global energy markets during the visit, the White House said.
7Russia is condemning itself to repeat history. "Russia, flexing old imperial muscles, now sees history as a weapon in the neo-imperialist armory. Not for the present regime the muddled forays into the dark — Soviet — past. Unlike the government of President Boris Yeltsin, which came to power through the ruins of the Soviet Union, President Vladimir Putin needs the past to be scrubbed clean of all possible embarrassments. The Soviet period — in which the working class lad he was rose to be a lieutenant colonel in the KGB — is seen again, with some regrettable lapses, as a period of heroism and global power" John Lloyd- Reuters.
8Azerbaijan`s Minister of Defense Zakir Hasanov has met with British Ambassador to the country Irfan Siddiq. The sides discussed the Armenian-Azerbaijani Nagorno-Karabakh conflict, as well as exchanged views over military and political situation in the region, military cooperation between the two countries and regional security. They also discussed issues related to Minister Zakir Hasanov`s upcoming visit to Great Britain, AzerTac state news agency reported.
9Mr. Masood Ahmed, Director of the IMF's Middle East and Central Asia Department visited Kazakhstan on September 2–4, for meetings with the authorities and other stakeholders. At the conclusion of his visit, Mr. Ahmed made the following statement: "Like other countries in the region, Kazakhstan has been hit by large external shocks (oil prices, Russia and China slowdown). Against the backdrop of these shocks, economic growth has decelerated sharply and financial conditions have tightened. As a result, the growth outlook has weakened. However, I was impressed by the authorities' determination to put in place the policies needed to ensure macroeconomic and financial stability"
10The President of Turkmenistan Gurbanguly Berdimuhammadov received Ambassador Extraordinary and Plenipotentiary of Germany Ralf Andreas Brett, who presented his credentials. During the meeting, the sides exchanged views on a wide range of issues of cooperation, given the priorities of the state development of the two countries. It was earlier reported that the trade turnover between Turkmenistan and Germany has increased by 11 percent in recent years. Over 60 business entities with German share have opened their branches and representative offices in Turkmenistan.
China-Eurasia Council condemns aggression of Azerbaijan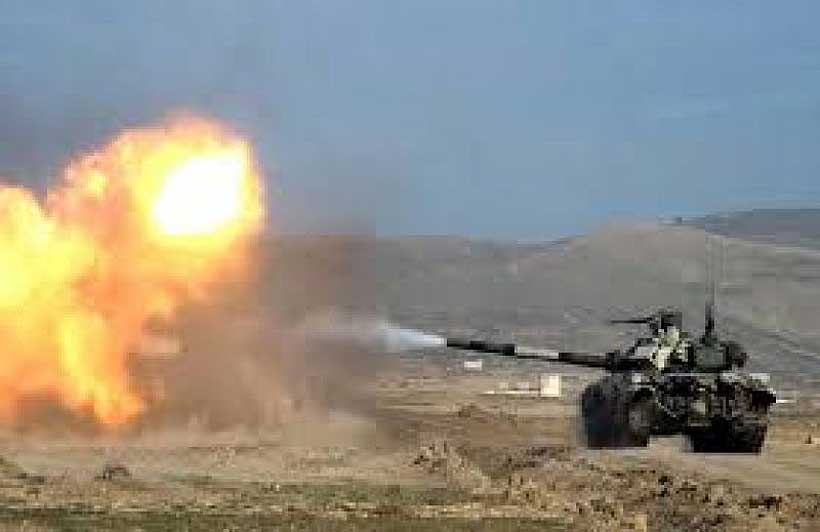 China-Eurasia Council for Political and Strategic Research strongly condemns Azerbaijani aggression which Baku started on July 12, 2020. Azerbaijani Ministry of Defense is a threat for the entire World as it is speaking about its aims to strike Metsamor Nuclear Plant, which is located in Armenia. Baku must understand that this is a crime against humanity, and it is equal to nuclear strike.The destruction of Metsamor Nuclear plant will be a disaster not only for Armenia, but also for Iran, Georgia and Azerbaijan, it will harm World's environment and stand a real problem for several generations of the World. It is worth mentioning, that this time Baku attacked the Northern borders of Armenia, which are sovereign territory of the Republic of Armenia according to International law. Azerbaijan violated the principle of territorial integrity of a sovereign state, which is one of the important pillars of International law.
China-Eurasia Council for Political and Strategic Research condemns Azerbaijan for using force against civilian population of Armenia and calls for peaceful negotiations. Baku must show solidarity and join global ceasefire initiated by the UN secretary general Antonio Guterres and must not try to escalate the situation on the border to deflect public attention from the situation concerning the outbreak of Covid-19 in Azerbaijan. We call official Baku to take care of Azerbaijani people in the hard times of Coronavirus and not send its soldiers to real death. Being multinational Council, for us It's terrible to hear about lossfrom both sides and we express our sincere condolences. Hopefully peace will come to South Caucasus, which is an important crossroad in Eurasian mainland and it can stand a very important link for Belt and Road Initiative, if all problems solved in a peaceful way.
Condemnation Of Armenian Aggression By Friends Of Azerbaijan (FoA)
Friends of Azerbaijan (FoA) strongly condemns the coward act of Armenians aggression in the Tovuz district of Azerbaijan that is a sheer violation of international borders and law. The act is an attempt of Armenia to drive global attention from the peaceful dialogue and negotiation process on Nagorno Karabakh.
In an online meeting of the delegates of the Friends of Azerbaijan (FoA), a joint declaration of condemnation has been issued by the honorable members of Friends of Azerbaijan (FoA).
According to this declaration, Armenian aggression can jeopardize the whole South Caucasus region. The incident on July 12, 2020, is being considered as a direct attack on Azerbaijan and the repercussions of this incident can result in massive catastrophe in the entire region.

The delegates of Friends of Azerbaijan (FoA) stressed the global powers to come forward and take serious action on Armenian intervention by violating the international border of Azerbaijan. The act of Armenia is an open challenge to the sovereignty of Azerbaijan.
Malik Ayub Sumbal founder of Friends of Azerbaijan (FoA) termed that Armenia is losing its legal and moral position on Nagorno Karabakh and there is mounting pressure on Armenia by the international community for the peaceful solution of Nagorno Karabakh according to the UN Resolutions. At this time to get rid of such kind of diplomatic moves, Armenia has launched another major front in Tovuz.
When the whole world is busy against the Covid19 Armenian Prime Minister has chosen a very dangerous path that can take the whole region into war and bloodshed.
Friends of Azerbijan (FoA) is firmly standing with shoulder by shoulder to the people of Azerbaijan and martyr's families at this hour.
Kyrgyz Republic to Enhance Quality of Education with World Bank Financing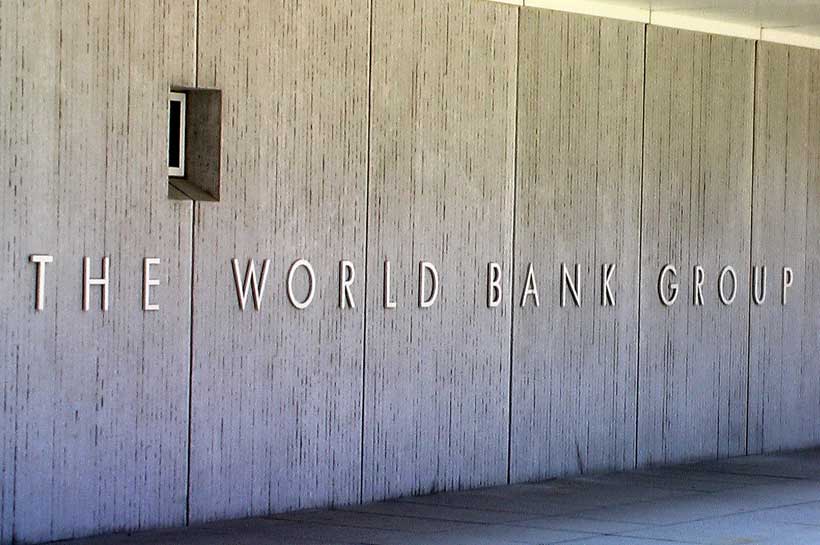 The Kyrgyz Republic will receive World Bank financing for the Learning for the Future Project in the amount of $50 million, on highly concessional terms. $25 million is allocated in the form of a grant, which requires no repayment, while the other $25 million is credit with a 0.75% interest rate, with repayments eased over 38 years, and a six-year grace period.
"The Learning for the Future Project aims to help raise the Kyrgyz Republic's human capital through enhancing school readiness and teacher effectiveness," says Bolormaa Amgaabazar, World Bank Country Manager for the Kyrgyz Republic. "The project puts special emphasis on distance and online learning, increasing digital literacy and building teacher capacity for best teaching-learning practice. Such support will help the country's education system better respond to learning from home during the current school closures and recovery period from the COVID-19 pandemic. In the long run, this approach will help better prepare children for learning and adapting to a fast-changing future economy."
The project has four main areas of support: expanding school readiness for underserved children; increasing effectiveness in teaching practice; enhancing technology-enabled support for learning; and enhancing measurement of learning. In the coming five years, the project will specifically help:
Establish 500 fully equipped community-based kindergartens in rehabilitated premises, thus enabling a successful transition to school for 20,000 children aged 3-5 years, in poor communities countrywide;
Build teacher competencies for more effective teaching of reading, mathematics and sciences in primary and secondary schools, through training in effective pedagogy and assessment, provision of digital learning content, resources and materials in 1,200 schools (53 percent of the total number of schools in the country);
Provide digital literacy training for 36,000 teachers to enhance their capacities to use digital technologies for professional development and effective teaching;
Equip 1,200 schools with an IT platform to support technology-enabled teaching and learning. The Republican Institute of In-Service Teacher Training will assist in developing digital content for teaching and learning;
Introduce a new criteria-based assessment instrument and methodology, develop and introduce standardized tests aligned with new learning standards, conduct the National Learning Assessment in 2023 for grades 4 and 8, and participate in the Program for International Student Assessment (PISA) 2024.
The project will be implemented by the Ministry of Education and Science of the Kyrgyz Republic during 2020-2025, using its existing institutional structures and in compliance with relevant World Bank procedures and standards.
The project supports the World Bank's 2019-2022 Country Partnership Framework for the Kyrgyz Republic and is closely aligned with the National Education Sector Strategy-2040 of the Ministry of Education and Science, which is now under development. The project was approved by the World Bank's Board of Executive Directors on March 31, 2020 and was ratified by the Parliament of the Kyrgyz Republic on June 11, 2020.