The UN Leadership Team and the Non-Aligned Movement
There is currently an active discussion among UN delegations in New York concerning the way in which the appointment of the next UN Secretary-General will be done in 2016.
The discussions are likely to heat up as many Heads of Government will be coming to New York in late September for a special Summit to adopt the post-2015 Sustainable Development Goals. Iran as chair of the Non-Aligned Movement (NAM) is likely to play a leadership role in the selection process both in the formal and informal negotiations.
Currently, formal discussions are taking place in the Ad Hoc Working Group on the Revitalization of the General Assembly. There is a wide-spread demand that the General Assembly have a greater role in the selection of the Secretary-General. In the past, the negotiations took place in the Security Council, mostly among the five permanent members. Then the General Assembly was only asked to "bless" the selection made within the Security Council. Unease with this usual process comes not so much from the choices made as from the lack of inclusiveness of the process itself. There is an increasing demand that all Member States know who are the candidates, their qualifications, and their vision for leading the UN. This perhaps could be done through a series of presentations and question-and-answer sessions such as those carried out in the European Parliament for the selection of the Commissioners of the European Union. Currently, there is an ad hoc Accountability, Coherence, Transparency (ACT) group of 27 governments meeting in New York which are considering different possibilities such as having a term-limit for the Secretary-General. A non-renewable term of 7 years has been proposed, giving greater scope to implement a vision without pressure from re-election considerations.
But more than just more inclusive selection procedures are involved in the discussions. At this time of trying to set broad sustainable development goals that would set policies for governments and non-governmental organizations many are asking what should be the role for the United Nations in dealing with the changing scene of world politics? What qualities should the Secretary-General and the leadership team around him possess? The Secretary-General, by the UN Charter but especially by history, is accorded a central role. We need a realistic vision of the responsibilities, the potential and the limitations of the UN Secretariat, and the broader leadership of world-level institutions − the World Bank, the International Monetary Fund and the major Specialized Agencies such as the ILO, FAO, WHO, and UNESCO as well as programs within the UN such as the UN High Commissioner for Refugees, the UN Development Programme, and the World Food Programme.
The UN, the financial institutions, and the Specialized Agencies leadership must work together as a team. However, this broad leadership team must also symbolize the diversity of cultures and geographic areas of the world. Increasingly, there is also a need for gender balance, and some women must be visible at the highest level. The team must also symbolize independence, integrity and impartiality.
The United Nations was created, as the League of Nations before it, in the shadow of the destruction of world-wide wars. It was the start of the Second World War that was on the mind of those planning the UN Charter in 1944-1945: a conflict which began with a German aggression across recognized state frontiers of Czechoslovakia and Poland with a formal declaration of war by most of the states involved.
Today, the majority of wars are fought within states, not between them. The United Nations faces the fundamental problem that the UN has no explicit mandate for internal armed conflicts beyond a vague "threat to peace" justification for action within a member state. The UN is a state-based organization with an emphasis on disputes among states and "nonintervention in domestic affairs" because those drafting the UN Charter were not thinking of the promotion of human rights at the national level, nor even of socio-cultural development which, of course, are interventions into domestic affairs.
Preventing intra-state conflicts cannot be done by the UN alone. Prevention and conflict resolution once violence breaks out requires a multi-track approach, harnessing the abilities of a wide range of actors: the UN, regional state organizations, individual states and non-governmental organizations (NGOs). Today, many armed conflicts are not fought between competing state formations with clear command structures. State frontiers recognized by the UN are being challenged in pursuit of ethnic aspirations, local and provincial autonomy. Armed conflicts as we see in the Syria-Iraq-ISIS-Kurds conflicts are complex affairs between disparate militia groups with no over-all leadership. In addition, foreign states are involved, sometimes directly or involved through less visible security forces.
The old channels of state-controlled diplomacy with recognized officials are no longer operative in these new settings as we see in the difficulties of knowing who represents what in possible negotiations in the Syria-Iraq conflicts. Peace in such a conflict which is both trans-frontier and internal requires the participation of the internal combatants, external exile political groups, and the representatives of governments with an interest in the outcome.
The UN Secretary-General should be a person who can deal creatively with this changing nature of conflict. She or he must have the political skills to urge governments to give the UN the personnel and financial backing it so badly needs. In addition, the Secretary-General needs the active support of NGOs who have the skills and contacts to develop new approaches to tackling conflicts. Non-governmental organizations are increasingly the real agents of progress in such areas as ecologically-sound development, human rights, relief and health. Harnessing all stakeholders to solve problems is the way forward to mobilize talent and resources.
The UN system is operating in a world of much greater complexity today than when the UN was founded. In order to tackle the range of urgent problems now demanding concentrated attention, the leadership team needs to inspire broad confidence and a willingness to serve the world interest on the part of many. There is a need to improve the level of Secretariat personnel nominated by national governments and to improve the level of UN staff on-the-job trainings. This is particularly true of the UN humanitarian emergency operations. There is also a need to improve co-operation with NGOs and academic institutions.
Top quality UN personnel leadership is essential to address the quality of the UN civil service. Restoring the quality and morale of the UN civil service must start with a change in the attitude of member state governments. Thus to be effective, the UN, its programmes and Specialized Agencies need leadership which can promote world interests without undue influence of individual states. The challenges ahead for the emerging world society require strong and devoted leadership in which the Non-Aligned Movement can play a positive role.
Pakistan and India: Changing Minds, Winning Peace
With the emergence of world as a global village, relations between two nations getting more popularity as compared to relations among respective governments. Governments always attempt to communicate with foreign public to export their ideas, its institutions and culture, as well as national goals and current policies. Public diplomacy can be defined as the efforts of one nation to influence public or elites of the next nation for using foreign policy to achieve its targets and cherished goals. Pakistan and India as two rival nuclear powers in south Asia have fought many battles because of their conflicting regional interests and still both states are on the edge of a new war. This leaves public diplomacy as the only option to normalize the situation.
Many efforts have been made in nineties during the democratic government in Pakistan which can offer a wide canvas for interaction such as South Asian Dialogue, Pakistan Peace Coalition and Pakistan-India Peoples Forum for Peace and Democracy. More recently two media groups one from each country has started a media campaign Aman ki Asha to promote sector-wise cooperation and engagement on both sides and provide a human touch to serious matters of war and conflict.
This campaign has organised several events bringing people of two countries to a common forum including women empowerment, poverty alleviation and basic human rights. Every year many Sikh's Visit Pakistan to pray their Holy Places and Pakistani people always welcome them and show hospitality. Many civil society organizations and NGO's are working to promote peace and harmony between Pakistan and India which include South Asian Free Media Association (SAFMA),Pakistan Green Circle Organization (GCO),ISSP etc. Both countries also paying much attention in education sector as well.
In present time, the tension is decreased because of human rights, civil society , artists  , scholars role which brought two countries closer to each other and is also providing new ways for a peaceful and democratic relations. Both countries also relaxed their citizens for visas making it more comfortable. Not only this, both countries are also paying attention for releasing prisoners from jail.
We found our many artist like Rahat Fateh Ali Khan is working for Indian industry. Rahat Fateh considered as a success symbol for films in India. So media can bring the people of two  nations closer to each other and create harmony between both nations.
Every year, Aaghaz-e-Dosti launches an Indo-Pak Peace Calendar which includes paintings from students of both countries. This calendar exists of shared dreams of peace and friendship. It is a reflection of shared dreams and hopes from both sides for a better tomorrow. In addition to these efforts, there has been a rise in trade between both countries. This multi-layered diplomacy has ensured that during the time of tension, links between both sides were not totally broken
Lastly cricket diplomacy has played and still can play a pivotal role in bringing both nations together beyond anyone's imagination.
Public diplomacy in its real sense can bring these two rival countries closer to each other as it enables a country to reach out to a large audience in the other country, whether through social media or books or events for a greater good. It can lead us towards social and economic development in which both the countries lag behind from the rest of the world.
UK Public Diplomacy: Soft Power games in South Asia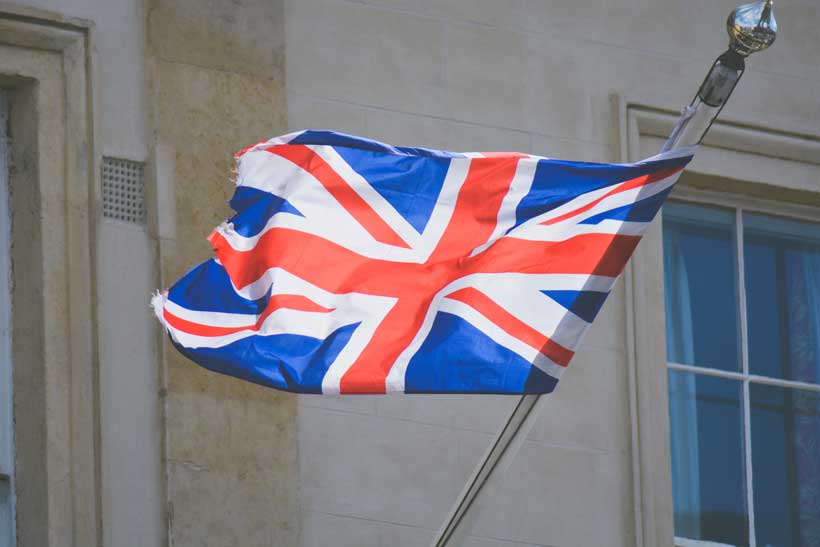 Public diplomacy refers to the ability of a country to attract foreign states through image building rather than using old coercive and stiff methods to forcefully get the things done in one's own way. One may say that public diplomacy is a public face of traditional diplomacy. In this diplomacy neither a relationship that a state has with other state can be neglected nor the role of public in the government's policies. States use various ways to stand tall on international forum thus no state ever wants to do anything against their international reputation. This reputation is achieved through huge efforts and then requires consistency to maintain it. Britain with no denying fact is among those states who have been prominent in international society since centuries. It already has a better and strong image in the eyes of world as for as its public diplomacy is concerned. All it needs to do is to maintain this very image by sticking to its various soft power approaches.
In today's global politics Britain seems much interested on enhancing its soft power image throughout the world. As we know that Public diplomacy of a state is highly linked with state's foreign policy as well. The steps adopted by Britain in achieving its foreign policy goals through soft power include exchange programs for students and scholars, visitors programs, cultural events and exchanges, language training, radio and television broadcasting etc. Generally, Britain has been carrying out these practices all around the globe for quite sometimes however in South Asia, she has done a lot in recent years. In Bangladesh in 2013, for example, the English in Action project (funded by the UK's Department for International Development) promoted the learning of English 'as a route into work and out of poverty'. In Pakistan, British Council has been working in the areas of Arts, Education, English and Youth Engagement in all four provinces as well as in Azad Jammu and Kashmir and Gilgit-Baltistan. For instance Abaseen Foundation is a UK's 3-year project with UK Aid directly focused on improving maternal health and reducing child mortality through developing health service delivery for a poor and marginalized community in North West Pakistan. Moreover, UK-India Education & Research Initiative i.e. UKIERI is a multi-stakeholder partnership program funded by both Indian and the UK Governments to support educational programs, develop professional capacities and facilitate policy dialogues on areas of mutual interest. Whereas Sri Lanka has the largest British Council Library membership.
In similar manners Nation branding is another technique used by the Great Britain to cash their better reputation. This not only provides an opportunity for states to interact on international platform but also mitigates cultural barriers among their citizens. Brands such as Burberry London, Dove and Sunsilk are acting as sensor that opens diplomatic door for Britain in various states. Actress and Model Humaima Malick is the brand ambassador for Sunsilk in Pakistan, whereas Sunsilk's brand ambassador for India is currently Alia Bhut. The overall nation branding of Britain is famous owing to six factors i.e. Tourism, Culture, People, Immigration-Investment, Exports and Governance. According to one of the British Council's report the UK ranked 3rd out of 50 nations for Tourism and 5th for Culture.
Furthermore, British government entities related to public diplomacy are well active in South Asia, for instance British Council and FCO (Foreign and common wealth office). BBC on the other hand is also playing its key role to inculcate right image of United Kingdom in the region.BBC Urdu not only provides its Pakistani viewers with right information of Pakistan in Britain but also shares unbiased analysis on Pakistan's current domestic as well regional issues. Similarly BBC Hindi has also been so vociferous for the rights of Indian immigrants in United Kingdom and finally gained trust in public masses. Hence these public diplomacy techniques served as binding force between the UK and the region.
To cut the long story short, Britain seems much focused to safeguard its national interests. Its foreign policy is proving as stepping stone for its national interest whereas public diplomacy is acting as lubricant to it. By doing so it is successfully promoting its culture, tradition, products etc. in the world generally and in South Asia specifically. Since decolonization from subcontinent, The United Kingdom has always tried diplomatic ways to build friendly relationship with south Asian countries. Public diplomacy though is considered new in the racks of overall diplomacy yet UK has successfully used it to promote its culture and to keep influence in this region.
Italian Culture: An asset for country's public diplomacy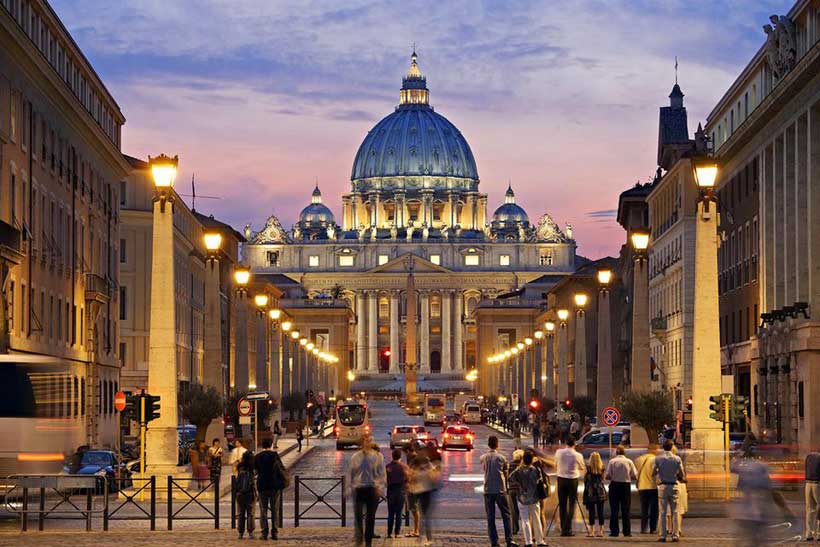 Public Diplomacy is important for long term relationship and to create a positive image of a country. Italy, a European country with a long Mediterranean coastline, has left an effective mark on Western culture. Its capital, Rome, is home to the Vatican and also point of interest for ancient remains.  Over the span of 3,000 years, Italian history has been set apart by series of temporary unification and long detachment, of intercommunal friction and failed empires. At peace for more than half a century now, Italy's inhabitants enjoy a high standard of living and a highly developed culture.
One example of Italian Public diplomacy is the exhibition of "Italian Style dressing body and daylife", which was organized in Doha (Qatar) by the Italian Ministry of Foreign Affairs and the Ministry of Culture, which opened on 12th November, 2007. That day, the Italian President, Giorgio Napolitano, inaugurated an event about Leonardo, composed by the Ministry of External Commerce. Napolitano presented the Emir's wife, Moza bint Nasser al Missned, with a Bulgari handbag (a popular Italian brand) as National brands are helpful for attracting people's attention towards a country and showing its quality.
The Year of Italian Culture in the United States was a phenomenal act of Public diplomacy. The fellow Italians in the United States, among them 26 million Italian Americans – companies, and institutions that worked hardly day and night to promote the "Italian brand" and even the press, which gave many positive articles to the initiative that felt the strong urge to rediscover the charm of Italy's past, to uncover the best of its present, and to feature the examples of how it is progressing towards the future. This has done to open new doors for the citizens of both countries.  It's about over 200 events in more than 200 U.S. cities. The main objective of this campaign is to bring the best of the most important country (Italy) which they have to depict through its culture, traditions and the elegance of its 'Made in Italy'. "Italy inspires U.S." is the slogan that has been chosen to best enfold the meaning of the Year of Italian Culture in the U.S. what they want to express is that Italy is not just a country, it is a lifestyle.
On December 12, 2012, at the National Gallery of Art in Washington, Italians inaugurated the exhibition of the popular David Apollo by Michelangelo. On this date, a huge number of visitors, observers and enthusiasts were all ready enjoy their 'piece of Italy' i.e. paintings, sculptures, present and past achievements, music and theater. Above all, the Year brought new partnerships between public and private world of two nations: among them, a cooperation agreement between NASA and the Italian Space Agency and in addition various new agreements between museums and cultural institutions, companies, local agencies and universities were made.
The Italian government should organize some more events and undertake nation promoting projects including its territorial and regional brands, with a basic aim of giving guidelines for Italy's external cultural relations, through the promotion of their single regions and also national language and culture.