Nazarbayev: We must pave our way carefully
Welcome to the Caspian Daily, where you will find the 10 most important things you need to know on Caspian Sea Region. We appreciate ideas, reports, news and interesting articles. Send along to Caspian[at]moderndiplomacy.eu or on Twitter: @DGiannakopoulos
1Nursultan Nazarbayev, Kazakhstan's leader since 1989 is no stranger to accusations of autocracy. Western media has long been refering to Nazarbayev as "Kazakhstan's autocratic president". On the eve of the Constitution Day, President Nazarbayev commented on the accusations of autocracy."I know that we are often accused of autocracy. But how can one talk about autocracy, when every 4 or 5 years people vote to elect their President and Parliament at free alternative elections. We are told to move faster towards democracy practiced by western countries, from the USA to Europe. We understand it all well. Democracy is a path towards development of humanity. We are making our way there. But we also have to consider that our country is an Asian society. Our traditions differ from Western ones. Our cultural and religious views are different. That is why we must pave our way carefully," Nazarbayev said during the Conference dedicated to the 20th Anniversary of Kazakhstan's Constitution.
2America and Russia locked in race to control the Arctic Circle. "Barack Obama was set to become the first sitting American president to visit the Arctic Circle on Wednesday night, as the United States battles to assert itself in a global race to control the region's natural resources. Melting permafrost caused by rising global temperatures has made the once impenetrable Arctic Circle increasingly accessible, sparking intense competition between Russia, the United States and China to assert control over an area that it is thought may hold as much as 40 per cent of the world's oil and gas resources" Ruth Sherlock, The Telegraph.
3Why Kazakhstan is building a uranium bank. The world suffers no shortage of uranium, the raw material for nuclear energy and nuclear weapons. The amount of electricity generated globally by nuclear power peaked almost a decade ago. And no reactors have ever been shut down because of a lack of fuel. Yet Warren Buffett has put the first $50m behind a $150m project agreed on August 27th to build a uranium bank in Kazakhstan, the world's biggest producer of the mineral. It sounds like something a Bond villain might dream up, rather than a philanthropic American billionaire. What is the logic? The Economist
4China plays hard to get with Russia. "Moscow turned to its powerful Asian neighbor last year after being hit with sanctions by the West. But the plan for a deeper economic relationship is not working out. China's slowdown is making it harder for Beijing to deliver on promises it made to Moscow, and Chinese investors are spooked by Russia's deep economic crisis. Vladimir Putin is now hoping to give the relationship a second chance. The Russian president is in China this week, accompanied by an entourage of senior officials and business leaders" CNN
5Azerbaijan is a suitable route for transferring Iran's gas to EU, Iranian Parliament Speaker Ali Larijani said. He made the remarks during a meeting with his Azerbaijani counterpart Oktay Asadov.Larijani underlined that cooperation between Tehran and Baku can be developed further in the fields of oil and gas.Iran holds 33.8 trillion cubic meters of proven natural gas reserves— or 18.2 percent of the world's total proven reserves.The country has been pursuing multiple projects for years to pipe natural gas to Europe. The most serious project was Nabucco which was pursued by an international consortium led by Austria's OMV. Iran had been originally designated in Nabucco as a key supplier for future exports to Europe.
6Iran has recently showed great interest in neighboring Turkmenistan, in terms of investment, proved by closing deals worth USD450 million, mainly to fund it with technical services. Iran has already been seizing opportunities, such as the nuclear deal between Tehran and world powers in Vienna conducted in July, all in all, supporting the oil industry's goals.
7Iran is ready to talk extending the "peace pipeline" to Bangladesh which envisages exports of the Iranian gas to Pakistan and India, Tehran's Ambassador to Dhaka says.Abbas Vaezi said the issue had been discussed between Iranian and Bangladesh governments as well as with India and Pakistan, adding "they must have a feasibility study" to proceed further.Bangladesh's Power, Energy and Mineral Resources Minister Nasrul Hamid has been invited to Tehran where he will discuss all energy-related issues including the gas pipeline, the ambassador added.The recent conclusion of nuclear talks with Iran has revived interest in the "peace pipeline" which ran into hurdles after India withdrew from the project and Pakistan failed to fulfill its obligations.
8NATO vs. Russia War Could Begin Today Or Tomorrow. "Pentagon's deployment of F-22 fighter aircraft to the Baltic states would mean nothing if the quality of governance in Latvia, Estonia and Lithuania is low. But the Pentagon explained that the deployment of F-22 fighter aircraft is 'designed to send a message to Russia'.In Estonia and Latvia, Russian-speaking minorities account for about one-quarter of the population, and over 6 percent in Lithuania. Not long ago, Russian President Vladimir Putin said that all those people deserve his 'protection'.Such comments by Putin triggered a wave of fear in the Baltic states, which is why the three countries have been seeking NATO's security assurances. And NATO couldn't think of anything better than to respond with war games" ValueWalk
9Azerbaijan's oil fund SOFAZ is studying investment opportunities in new markets. SOFAZ, an entity that accumulates and manages Azerbaijan's oil and gas revenues, implements its investment plan in accordance with the regulations outlined by its management. The Fund's assets fell by 3.56 percent earlier in the year from $37.104 billion to an estimated at $35.783 billion as of July 1. As of June 30, 2015, SOFAZ's total investment portfolio amounted to $35.726 billion, or 99.8 percent of total assets. Some 33 percent of its investment portfolio was invested for a period of up to one year, 30.5 percent from one to three years, 11 percent from three to five years, 9.7 per cent more than five years, and 15.8 percent funds were invested in real estate, stocks and gold.
10Work on the reconstruction of the water supply system began at the refinery in the town of Seydi (eastern Turkmenistan).Work for the high-volume production of high-quality petroleum products are carried out at the large industrial enterprise at the expense of deep processing of raw materials.Repair and reconstruction of production units are carried out for this purpose. Special attention is given to the important issues related to water supply of the plants, wastewater treatment and their purification.
Digital Technology Will Help Djibouti Leap into the Future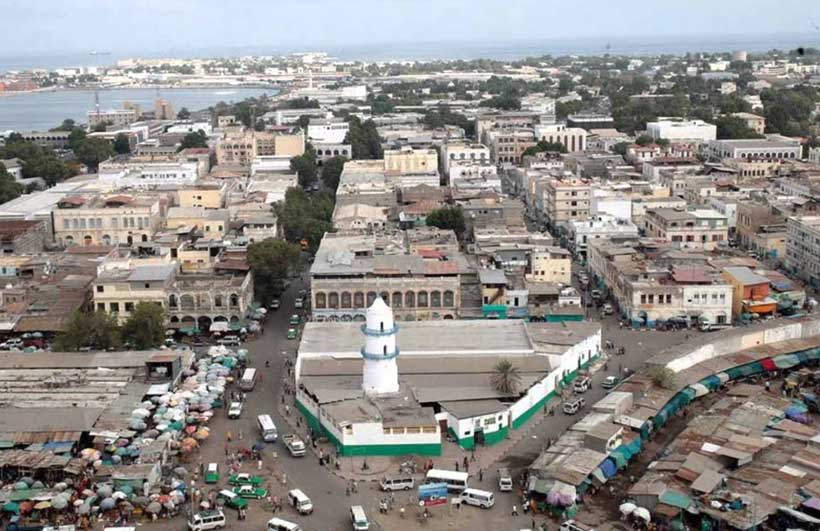 Digital technology will have a critical part to play in boosting Djibouti's socio-economic development and meeting the ambitious goals set out in its national strategy, Vision Djibouti 2035. As a key step toward building a strong, inclusive digital economy, the Government of Djibouti and the World Bank are co-hosting a high-level event that will explore the potential benefits of digital development and propose a concrete roadmap of action.
"Disruptive technologies are creating new business models, opening up new markets, and giving consumers access to more products and services than ever before. It is hard to overstate the economic potential of these transformations," said Ilyas Moussa Dawaleh, Djibouti's Ministry of Economy and Finance. "In a country like ours, developing a high-performing digital ecosystem will provide a unique chance to stimulate the economy and create jobs. The Digital Economy conference starting today will bring us one step closer to this vision."
"The digital sector will be key to improving the lives of Djiboutian people, expanding our economy, and strengthening our position as a logistics and commercial hub. With eight submarine cable landing on our shores, there is no doubt Djibouti has what it takes to become a digital leader in the region," noted Abdi Youssouf Sougueh, Minister of Communications. "We are keen to bring in development partners like the World Bank to leverage this infrastructure to the fullest and reinforce all the other fundamentals that are necessary to nurture a vibrant digital economy."
The conference will bring together a wide range of government representatives, technology pioneers, and development partners. Building on this uniquely diverse combination of knowledge and global perspectives, participants will assess Djibouti's digital landscape, share international best practices, discuss how technology can help modernize all sectors of the economy, and outline a clear strategy and action plan for digital development in the country.
"Countries around the world are leveraging digital innovation to accelerate economic growth and build a better future for people, and Djibouti is very well positioned to gain from that approach," said Boutheina Guermazi, World Bank Director for Digital Development. "I am confident this event will pave the way for close collaboration on digital development between the Word Bank, Djibouti, and countries across the Middle East and Africa."
In addition to discussing Djibouti's opportunities and challenges, the event will also highlight the need for bolder action on digital development engagement across the region.
Sessions will cover all key dimensions of digital development, with a focus on how to strengthen the five pillars of the digital economy: digital infrastructure; innovation and entrepreneurship; digital financial services and identification; digital platforms; and digital literacy and skills.
"Technological innovation holds great promise for Djibouti. By harnessing the full power of the digital economy, the country could see significant GDP growth, create a future-proof labor market, and raise living standards for all segments of the population. We stand ready to work hand in hand with Djibouti on this journey, to help create the right conditions for a thriving digital sector," said Atou Seck, World Bank Resident Representative in Djibouti.
The first shopping tourism project in Mexico
The World Tourism Organization (UNWTO) and the Municipality of León (Guanajuato, Mexico) have signed an agreement to carry out the country's first project to develop Shopping Tourism, with the support of the Ministry of Tourism of the State of Guanajuato.
The project is expected to serve as an international reference point and as a showcase at major tourism forums.
The Tourism Observatory of the State of Guanajuato has been a member of the UNWTO International Network of Sustainable Tourism Observatories since 2014. At the World Tourism Organization's General Assembly held in Medellín, Colombia, in September 2015, Guanajuato expressed its interest in being one of the destinations to develop a project on shopping tourism, and León was the selected destination in light of the fact that 27% of its tourists visit the city to go shopping.
The World Tourism Organization (UNWTO) is the United Nations agency responsible for the promotion of responsible, sustainable and universally accessible tourism.
The project will help León (Guanajuato, Mexico) to develop innovative shopping tourism offerings that link the public and private sectors and that highlight the destination's tourism attractions and products as well as tourism's contribution to socio-economic development, which includes the creation of jobs directly in the tourism sector and in the many activities related to the sector.
Smart city matchmaking in Barcelona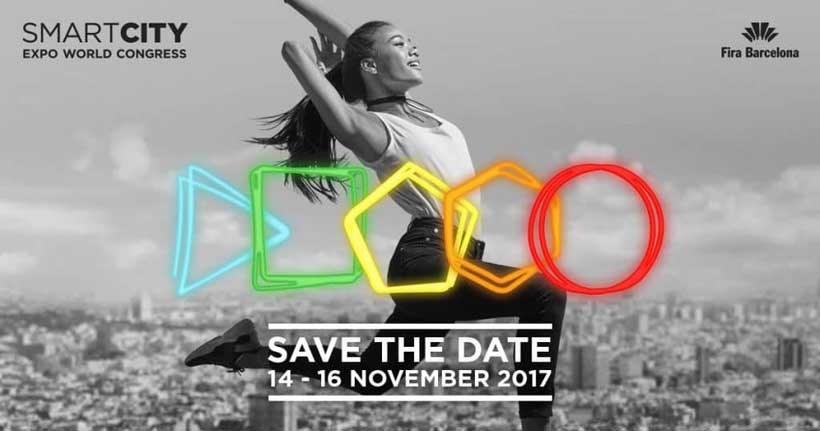 This year's Smart City Expo World Congress (SCEWC), Europe's biggest Smart City related event, takes place from 13 to 15 November in Barcelona and will, like previous editions,  attract several thousand stakeholders.
During the congress, on November 14, the Smart Cities Innovation Partnership on Smart Cities (EIP-SCC) will organise its next matchmaking event, seeking to bring projects and investors together to stimulate action. It is especially tailored to match individual projects with financing.
To take part, stakeholders must register on the matchmaking platform where they will join other cities, industry and financial players. Registered users need to submit short descriptions of their upcoming projects. A dedicated team will then process and match them with financiers' interests, leading to one-to-one meetings, organised specifically and individually for them and their projects.
Should participation in above-mentioned event not be possible, the matchmaking platform will remain available also after the Barcelona congress, as the EIP-SCC will organise further matchmaking events in the future.
In addition, there will be an exhibition stand, where interested stakeholders can meet any of the 12 Horizon 2020 Lighthouse projects (representing € 270 million of EU funding), experts from the EIP-SCC, the Smart Cities Information System, as well as the European Commission.
Finally, there will be a number of sessions organised at the mentioned exhibition stand as part of the SCEWC programme covering a wide range of Smart City related topics. The full programme is available at http://www.smartcityexpo.com/en/agenda-2018.