Nazarbayev: We must pave our way carefully
Welcome to the Caspian Daily, where you will find the 10 most important things you need to know on Caspian Sea Region. We appreciate ideas, reports, news and interesting articles. Send along to Caspian[at]moderndiplomacy.eu or on Twitter: @DGiannakopoulos
1Nursultan Nazarbayev, Kazakhstan's leader since 1989 is no stranger to accusations of autocracy. Western media has long been refering to Nazarbayev as "Kazakhstan's autocratic president". On the eve of the Constitution Day, President Nazarbayev commented on the accusations of autocracy."I know that we are often accused of autocracy. But how can one talk about autocracy, when every 4 or 5 years people vote to elect their President and Parliament at free alternative elections. We are told to move faster towards democracy practiced by western countries, from the USA to Europe. We understand it all well. Democracy is a path towards development of humanity. We are making our way there. But we also have to consider that our country is an Asian society. Our traditions differ from Western ones. Our cultural and religious views are different. That is why we must pave our way carefully," Nazarbayev said during the Conference dedicated to the 20th Anniversary of Kazakhstan's Constitution.
2America and Russia locked in race to control the Arctic Circle. "Barack Obama was set to become the first sitting American president to visit the Arctic Circle on Wednesday night, as the United States battles to assert itself in a global race to control the region's natural resources. Melting permafrost caused by rising global temperatures has made the once impenetrable Arctic Circle increasingly accessible, sparking intense competition between Russia, the United States and China to assert control over an area that it is thought may hold as much as 40 per cent of the world's oil and gas resources" Ruth Sherlock, The Telegraph.
3Why Kazakhstan is building a uranium bank. The world suffers no shortage of uranium, the raw material for nuclear energy and nuclear weapons. The amount of electricity generated globally by nuclear power peaked almost a decade ago. And no reactors have ever been shut down because of a lack of fuel. Yet Warren Buffett has put the first $50m behind a $150m project agreed on August 27th to build a uranium bank in Kazakhstan, the world's biggest producer of the mineral. It sounds like something a Bond villain might dream up, rather than a philanthropic American billionaire. What is the logic? The Economist
4China plays hard to get with Russia. "Moscow turned to its powerful Asian neighbor last year after being hit with sanctions by the West. But the plan for a deeper economic relationship is not working out. China's slowdown is making it harder for Beijing to deliver on promises it made to Moscow, and Chinese investors are spooked by Russia's deep economic crisis. Vladimir Putin is now hoping to give the relationship a second chance. The Russian president is in China this week, accompanied by an entourage of senior officials and business leaders" CNN
5Azerbaijan is a suitable route for transferring Iran's gas to EU, Iranian Parliament Speaker Ali Larijani said. He made the remarks during a meeting with his Azerbaijani counterpart Oktay Asadov.Larijani underlined that cooperation between Tehran and Baku can be developed further in the fields of oil and gas.Iran holds 33.8 trillion cubic meters of proven natural gas reserves— or 18.2 percent of the world's total proven reserves.The country has been pursuing multiple projects for years to pipe natural gas to Europe. The most serious project was Nabucco which was pursued by an international consortium led by Austria's OMV. Iran had been originally designated in Nabucco as a key supplier for future exports to Europe.
6Iran has recently showed great interest in neighboring Turkmenistan, in terms of investment, proved by closing deals worth USD450 million, mainly to fund it with technical services. Iran has already been seizing opportunities, such as the nuclear deal between Tehran and world powers in Vienna conducted in July, all in all, supporting the oil industry's goals.
7Iran is ready to talk extending the "peace pipeline" to Bangladesh which envisages exports of the Iranian gas to Pakistan and India, Tehran's Ambassador to Dhaka says.Abbas Vaezi said the issue had been discussed between Iranian and Bangladesh governments as well as with India and Pakistan, adding "they must have a feasibility study" to proceed further.Bangladesh's Power, Energy and Mineral Resources Minister Nasrul Hamid has been invited to Tehran where he will discuss all energy-related issues including the gas pipeline, the ambassador added.The recent conclusion of nuclear talks with Iran has revived interest in the "peace pipeline" which ran into hurdles after India withdrew from the project and Pakistan failed to fulfill its obligations.
8NATO vs. Russia War Could Begin Today Or Tomorrow. "Pentagon's deployment of F-22 fighter aircraft to the Baltic states would mean nothing if the quality of governance in Latvia, Estonia and Lithuania is low. But the Pentagon explained that the deployment of F-22 fighter aircraft is 'designed to send a message to Russia'.In Estonia and Latvia, Russian-speaking minorities account for about one-quarter of the population, and over 6 percent in Lithuania. Not long ago, Russian President Vladimir Putin said that all those people deserve his 'protection'.Such comments by Putin triggered a wave of fear in the Baltic states, which is why the three countries have been seeking NATO's security assurances. And NATO couldn't think of anything better than to respond with war games" ValueWalk
9Azerbaijan's oil fund SOFAZ is studying investment opportunities in new markets. SOFAZ, an entity that accumulates and manages Azerbaijan's oil and gas revenues, implements its investment plan in accordance with the regulations outlined by its management. The Fund's assets fell by 3.56 percent earlier in the year from $37.104 billion to an estimated at $35.783 billion as of July 1. As of June 30, 2015, SOFAZ's total investment portfolio amounted to $35.726 billion, or 99.8 percent of total assets. Some 33 percent of its investment portfolio was invested for a period of up to one year, 30.5 percent from one to three years, 11 percent from three to five years, 9.7 per cent more than five years, and 15.8 percent funds were invested in real estate, stocks and gold.
10Work on the reconstruction of the water supply system began at the refinery in the town of Seydi (eastern Turkmenistan).Work for the high-volume production of high-quality petroleum products are carried out at the large industrial enterprise at the expense of deep processing of raw materials.Repair and reconstruction of production units are carried out for this purpose. Special attention is given to the important issues related to water supply of the plants, wastewater treatment and their purification.
UNESCO research on AI's implications on human rights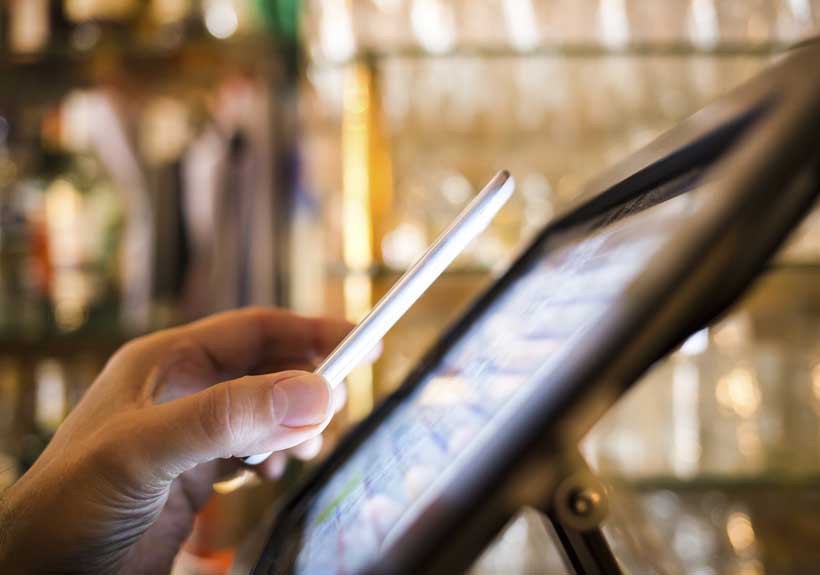 "Artificial Intelligence (AI) is increasingly becoming the veiled decision-maker of our times. AI has profound implications on human rights ranging from freedom of expression, privacy, to right to equality and participation; a human rights based approach must be mainstreamed to guide the development AI through inclusive multi-stakeholder participation," said UNESCO programme specialist Xianhong Hu, when she spoke at the 40th Session of the United Nations Human Rights Council last week.
She was presenting the summary findings of UNESCO's new report Steering AI for Knowledge Societies: A ROAM Perspective, during the panel discussion on Human Rights in the Era of Artificial Intelligence: Exploring the AI development from UNESCO's prism of Internet Universality, this report shows these principles are intended for all interested stakeholders and AI development should align with human Rights, Openness, Accessibility and Multi-stakeholder governance.
This ROAM approach can serve to guide the ensemble of values, norms, policies, regulations, codes and ethics that govern the development and use of AI – a theme that was echoed by a number of delegates in the room.
"The complexity of AI calls for an interdisciplinary, comprehensive, global and multi-stakeholder reflection on the opportunities and challenges that come with such advanced ICTs," stated Abdulaziz Almuzaini, Director of the UNESCO Geneva Liaison Office.
UNESCO's ROAM framework was highly commended by delegates, professionals and academic representatives present during the panel session. "We appreciate our cooperation with UNESCO. AI is transforming our lives, the use of AI in the exploitation of big data is essential. These are all areas we need to protect human rights," said Omar Zniber, Permanent Representative of Morocco. H.E. Zniber elaborated that AI-generated content sometimes boosts "fake news" and blurs the lines for accountability of produced content. Moreover, AI's consequences will be felt strongly the Global South, where the potential for digital divide are stronger.
Further insight was provided by Francois Gave, Deputy Permanent Representative of France, regarding France's position on AI and technology. Stating that AI has been placed on the G7 agenda, he noted that democracy itself could be at stake in the grander scheme of human rights, because some people do not realise that their information is being gathered and retained. At the level of the European Union, many principles surrounding human rights and data privacy exist. However, he held that "now is the time to take things further and work together."
Dr. Eileen Donahoe, Executive Director, Stanford Global Digital Policy Incubator, moderated the session and pointed that the implication of AI for human rights are vast and multilayered. She believes the existing universal human rights framework including UNESCO's ROAM principles, can serve as a primary guide for technologist and for policy-makers to help ensure that AI development is beneficial for humanity.
The UNESCO summary report also reveals that privacy is often infringed when AI involves opaque data collection, de-anonymization, third-party data-sharing, and the tracking and profiling of individuals.
"Increasing Information personalization and content moderation by AI enhance users' access to information, but at the same time can narrow down the scope of Information and the pluralism of ideas to which they are exposed. Particularly, when Internet intermediaries are pressured to use AI to combat hate speech and disinformation, this can risk removing legitimate content and thus undermine the free flow of information", stressed UNESCO's Hu in her presentation.
Vidushi Marda, Legal Scholar from Article 19, stressed that some people may be "forsaken" with the development of AI. She held that the unintended consequences of AI are not being considered as much as they ought to be.
Coining AI as a "trend" word, Jovan Kurbalija, Executive Director and Co-Lead of the United Nations Secretary General High Level Panel on Digital Cooperation, emphasised that using AI in local scenarios is of utmost importance. In addition to the protection of human rights, "human happiness and appreciation" must also be considered.
UNESCO's new summary report is about ongoing research and the final publication will elaborate key options for actions for different stakeholders as well as overarching options for shaping the future of AI development. The preliminary brochure is online at https://en.unesco.org/sites/default/files/unesco-steering_ai_for_knowledge_societies.pdf as well as on UNESCO's webpage dedicated to Artificial Intelligence https://en.unesco.org/artificial-intelligence.
UN launches 'South-South Galaxy' knowledge-sharing platform in Buenos Aires
When countries of the Global South forged an historic technical cooperation deal among themselves 40 years ago, digital technology was a thing of the future, but developing nations have come a long way since then.
China, for example, has managed to send an exploration vehicle to the dark side of the Moon, while India has a satellite orbiting Mars. A new digital tool launched on Tuesday, just ahead of the Second High-level UN Conference on South-South Cooperation, aims to strengthen the ways countries share their technology, to benefit developing countries.
The "South-South Galaxy", is a global knowledge sharing and partnership platform, officially launched in the city hosting the "BAPA+40" conference – the Argentine capital, Buenos Aires – by the UN Office for South-South Cooperation (UNOSSC).
The project aims to give systematic and effective support to countries of the South so they can connect, learn and collaborate with potential partners in the wider digital world.
"The Galaxy project will place in a single digital space all the great experiences of South-South cooperation", said Jorge Chediek, Special Envoy of the Secretary General, and Director of the UNOSSC, in an interview with UN News, which will be covering the conference throughout the week. "We are talking about the best cases, the best opportunities to establish contacts and partnerships", he added.
The project, which was launched on the eve of the conference, seeks to unite existing platforms developed by UN agencies and their partners, allowing all in the South-South cooperation field to access and navigate a wide range of knowledge, solutions, research, and development initiatives.
"I look forward to making it a live database. The key for that is to have a strong institutional commitment of many partners and to develop it in a way that it becomes an useful element where users can find what they need to build a better reality in their countries", Mr. Chediek explained.
From recipients, to tech pioneers
For the Special Envoy, technology has become essential for developing countries, which are increasingly taking the initiative to innovate in the digital world.
"Traditionally, the countries of the South were the recipients of technology. The productive technology, the information technology, was generated in the North," said Mr. Chediek. "Currently these countries are creating new technologies and have developed new models of how to use them for the benefit of their societies. In this context, South-South cooperation becomes very important for other developing countries to learn and take advantage of these new tools", he added.
The Envoy stressed during the event how in 1978, when the Buenos Aires Plan of Action was adopted to promote technical cooperation among developing countries, there was still no notion of what technology will actually represent in the 21st century.
"Who would have thought that after 40 years we would meet in Buenos Aires, at the same time that China has managed to send an exploration vehicle to the dark side of the Moon, and India orbits a satellite on Mars", Mr. Chediek said.
UNOSSC also launched its new report "South-South Cooperation in a Digital World", on Tuesday, which further explores and analyzes development prospects and trends affecting and impacting digital industries in the Global South, and puts forward proposals for digital industrial cooperation among Southern countries.
Uruguay hails digital opportunities
The President of Uruguay, Mr. Tabaré Vásquez, echoed the Special Envoy's words of the Envoy saying the world was going through a torrent of technological changes, changing the development paradigm.
"The economy as we have conceived it until now has a new discipline: the digital economy, which is advancing by leaps and bounds. If we look closely at the Big Data market from 2011 to 2017, it has multiplied by 5, and it is estimated that in the next ten years it will triple", he said.
"The immense amount of data available, the ability to process and transmit it, opens a wide range of development opportunities. However, the challenge is that these changes benefit the largest number of inhabitants of our planet and reach the entire population, serving the neediest", Mr. Vásquez added.
Flags fly at BAPA+40
On Tuesday, the United Nations flag was raised next to flag of Argentina at the Convention and Exhibition Center of Buenos Aires, marking the formal opening of BAPA+40. UN Development Programme (UNDP) chief Achim Steiner, was joined by Jorge Chediek, and the Argentine Foreign Minister, Jorge Faurie, at the ceremony.
"South-South Cooperation enables countries to reach their development goals and reduce poverty through mutual assistance and solidarity. The Conference will adopt a crucial roadmap to accelerate the implementation of concrete solutions to achieve the sustainable development agenda", said the UNDP chief.
"We are not talking about abstract realities. We are talking about practices and exchanges that are oriented to improve the quality of lives", the Special Envoy told UN News.
More than 1,000 participants and high-level delegations from dozens of countries, will debate the importance of South-South Cooperation as a tool for achieving the Sustainable Development Agenda by 2030.
Brexit: Plans in place to mitigate impact of no deal
If the UK leaves the EU without a deal, the effects will be felt by people and companies across Europe. The EU has adopted measures to mitigate the impact of a disorderly withdrawal.
The EU has repeatedly stressed that it favours an orderly withdrawal of the UK from the Union. It concluded a withdrawal agreement with the UK to ensure the two parties can continue to collaborate on various issues to their mutual benefit, nevertheless the EU has adopted measures to reduce the impact of a possible no-deal Brexit.
These measures cannot replicate the advantages of being part of the EU. They are temporary, unilateral measures. Some will require UK's reciprocity in order for them to come in force.
Long-term solutions depend on future discussions between the EU and the UK.
See below for the measures preparing the EU for a no-deal Brexit:
Aviation
UK airlines would be able to provide services to EU countries provided EU companies are also able to do so to the UK.
Rail services
The validity of rail safety authorisations would be extended to ensure the continuity of rail services between the UK and the EU, provided the UK does the same.
Road transport
Freight transport and bus and coach operators from the UK would be able to provide services between Britain and the EU, provided the UK provides equivalent access to EU companies.
Social security
EU citizens in the UK and UK citizens in the EU would keep social security benefits acquired before the withdrawal.
Erasmus+
Students and teachers in or from the UK would be able to complete their ongoing learning abroad as part of the Erasmus+ programme.
Peace process in Northern Ireland
Funding for bilateral peace programmes in Northern Ireland would continue until at least 2020 to help support the peace and reconciliation process started by the Good Friday agreement.
Fishing
If the UK agrees to full reciprocity of access to fishing waters, an easy procedure is in place for companies to obtain authorisation to fish. Quota swapping would still be allowed until these measures end on 31 December.
If the UK does not agree, EU firms banned from UK waters could be eligible for compensation from the European Maritime and Fisheries Fund.
Defence
EU firms will still be able to export certain items used for civilian and military purposes to the UK.
In some areas: no special measures in place
In many areas, no special measures are in place to replace existing relation with the UK in case of a no-deal. This could lead to additional costs and extra paperwork and it would be a good idea to check with relevant authorities of your country or region.
Driving licences
Driving licences issued by one EU country are automatically recognised by other member states. When the UK leaves, this will no longer apply to British licences. EU nationals wishing to drive in the UK will need to check with UK authorities if their licence is valid, while Brits will need to check with the national authorities of each EU country in which they wish to drive. International driving licences are valid across the UK and EU.
Pets
The EU pet passport, which allows your pet to travel with you to another EU country, will no longer be valid in the UK. It is likely more paperwork will be needed when taking your pet to or from the UK.
Medical treatment
Under EU rules people benefit from access to healthcare during a temporary stay in another member states using the European Health Insurance Card (EHIC). These rules will no longer apply to the UK. Both EU nationals travelling to the UK and Brits visiting EU countries should check whether their insurance covers the costs of medical treatment abroad. If not, they should consider taking out private travel insurance.
For additional information about travelling to and from the UK, check out this website from the European Commission.
Parliament's role
All of these measures can only come into effect with European Parliament's approval.
Any agreement reached by the EU and UK – including the withdrawal agreement and any agreement on future relations – must be agreed by the Parliament before it can enter into force.
Next steps
None of these temporary measures can replace actual agreements. Only once the UK has left the EU, the EU and the UK, as a third country, can look at the future relations and might wish to conclude deals to ensure they can continue to work together on issues ranging from trade to security, migration and defence. The political declaration attached to the withdrawal agreement, if ratified by the UK, gives the general framework on how these relations could look like.