Bomb Iran? Maybe not a good idea
Welcome to the Caspian Daily, where you will find the 10 most important things you need to know on Caspian Sea Region. We appreciate ideas, reports, news and interesting articles. Send along to Caspian[at]moderndiplomacy.eu or on Twitter: @DGiannakopoulos
1As the critical vote on the Iranian nuclear deal nears, politicians of all ilk keep calling for military action against Iran as the alternative. The necessity appears to be more driven by the need to curry favor with Israel, than any other reason. John McCain thought it was cute when he publicly used a parody of a 1965 Beach Boys release of Barbara Ann and sang "Bomb, Bomb, Bomb, Bomb, Bomb Iran." John B. Alexander, Ph.D. for The Huffington Post.
2Six NATO hubs being established along the alliance's eastern flank went into operation on September 1, the alliance said, in a move responding to a perceived new security threat from Russia. The six NATO centers — in Bulgaria, Estonia, Latvia, Lithuania, Poland, and Romania — are to help on the ground with exercises and planning activities. Each should be staffed with around 40 people by the end of the year."They have begun work, but are not yet operating at full capacity," a NATO spokesman said.
3The development of economic partnership, implementation of joint projects in the gas sector were discussed during Turkmen-Japanese talks in Ashgabat.The talks were held among Turkmengas State Concern and representatives of Japanese corporations such as Mitsubishi, Chiyoda, Sojits, Itochu and JGC.The matter rested in the upcoming work as part of the third phase of developing Galkynysh super-giant field. The upcoming work is directly related to the Turkmenistan-Afghanistan-Pakistan-India (TAPI) main pipeline.
4An Azerbaijani court has sentenced investigative journalist Khadija Ismayilova to 7 1/2 years in prison after convicting her on charges that rights groups have called retribution for her reports on corruption involving senior government officials. The verdict drew swift condemnation from colleagues, human rights groups, and media freedom organizations, while Western governments and officials said they were "deeply troubled" by the outcome of the case. Ismayilova, who has reported extensively on the financial dealings of long-ruling President Ilham Aliyev and members of his family, has strongly denied the charges and called the trial a "scam" meant to silence her work.[RFE/RL]
5Kazakhstan and China signed 25 agreements worth $23 billion, aiming to move cooperation dominated by raw materials to products with greater added value, the Kazakh president's office said on September 1. China has invested billions in mineral-rich Kazakhstan, mainly in oil and gas, and in infrastructure projects serving the industry."I think this visit is a turning point in the Kazakh-Chinese relationship," Kazakh President Nursultan Nazarbaev was reported as saying during a meeting with Chinese businessmen in Beijing, including the chairman of Huawei Corporation and heads of several Chinese development banks."For over 20 years we have actively cooperated with China, mainly in the energy and resource-extraction industries. At the new stage, we are beginning to intensify our interaction in the processing sectors of the economy, including mechanical engineering and resource processing," he said.
6Can Kazakhstan Learn to Fight Corruption from China? The Chinese government has spent the last three years in a deliberate fight against corruption–arresting big-name "tigers" and squashing countless "flies." The debate continues to rage among China watchers about the intentions and ultimate impact of the country's anti-corruption campaign, but the Kazakh president, for one, sees China as an example to be emulated. [The Diplomat]
7Kazakhstan's Capital Serves as Inspiration for Growth. Following a tumultuous period following independence, and with the introduction of a new currency (the tenge), the city has emerge – and continues to evolve – into an important cultural and financial center. Unlike its counterpart, former capital Almaty, there is room for growth and the government has tapped into the city's vast potential and has, thus far, created a space that has captured the interest of regional and world leaders. [JakartaGlobe]
8Will Russia, China Beat U.S. In The Arctic? President Barack Obama should be applauded for gathering world leaders in Anchorage, Alaska, this week for a U.S.-led conference on "Global Leadership in the Arctic." Yet the summit's limited focus on climate change, though undoubtedly important, belies the significance of the broader U.S. interests and responsibilities in the Arctic.As ice turns to navigable ocean, the Arctic is becoming the U.S.'s third great ocean border, creating vexing strategic challenges and unprecedented opportunities. These include not only climate change, but threats to national sovereignty and security, revolutions in international commerce and a Klondike-like rush to control vast undersea resources. James M. Loy for Hartford Courant.
9Azerbaijani and Turkish air forces' joint tactical drills, entitled 'TurAz Qartali 2015', continue, Azerbaijan's defense ministry reported on September 1.The exercises involved the combat helicopters Mi-35, Mi-17, transport and combat helicopters Sikorsky UH-60, as well as search-and-rescue helicopters Cougar AS532.The exercises, which are held as part of a joint annual military plan will last until September 18.Baku and Ankara enjoy strategic relations in many fields, including the military.
10Russian Minister of Industry and Trade Denis Manturov will soon pay a visit to Azerbaijan.Oxu.Az reports citing the Foreign Ministry of Russia that the statement came from Foreign Minister Sergei Lavrov during his meeting with Azerbaijani President Ilham Aliyev."Everything proceeds on rise in our economic relations. Despite the international conjuncture, the intergovernmental commission functions and Minister of Industry and Trade of Russia D.V.Manturov is expected to visit Azerbaijan.
China-Eurasia Council condemns aggression of Azerbaijan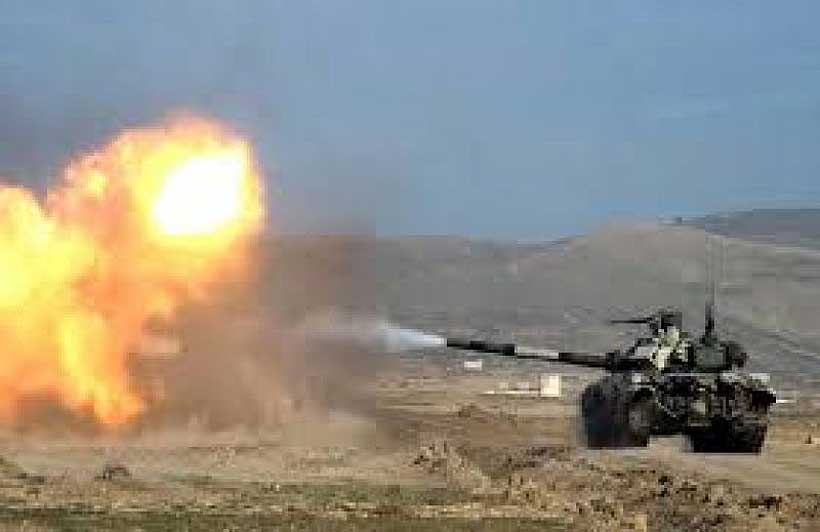 China-Eurasia Council for Political and Strategic Research strongly condemns Azerbaijani aggression which Baku started on July 12, 2020. Azerbaijani Ministry of Defense is a threat for the entire World as it is speaking about its aims to strike Metsamor Nuclear Plant, which is located in Armenia. Baku must understand that this is a crime against humanity, and it is equal to nuclear strike.The destruction of Metsamor Nuclear plant will be a disaster not only for Armenia, but also for Iran, Georgia and Azerbaijan, it will harm World's environment and stand a real problem for several generations of the World. It is worth mentioning, that this time Baku attacked the Northern borders of Armenia, which are sovereign territory of the Republic of Armenia according to International law. Azerbaijan violated the principle of territorial integrity of a sovereign state, which is one of the important pillars of International law.
China-Eurasia Council for Political and Strategic Research condemns Azerbaijan for using force against civilian population of Armenia and calls for peaceful negotiations. Baku must show solidarity and join global ceasefire initiated by the UN secretary general Antonio Guterres and must not try to escalate the situation on the border to deflect public attention from the situation concerning the outbreak of Covid-19 in Azerbaijan. We call official Baku to take care of Azerbaijani people in the hard times of Coronavirus and not send its soldiers to real death. Being multinational Council, for us It's terrible to hear about lossfrom both sides and we express our sincere condolences. Hopefully peace will come to South Caucasus, which is an important crossroad in Eurasian mainland and it can stand a very important link for Belt and Road Initiative, if all problems solved in a peaceful way.
Condemnation Of Armenian Aggression By Friends Of Azerbaijan (FoA)
Friends of Azerbaijan (FoA) strongly condemns the coward act of Armenians aggression in the Tovuz district of Azerbaijan that is a sheer violation of international borders and law. The act is an attempt of Armenia to drive global attention from the peaceful dialogue and negotiation process on Nagorno Karabakh.
In an online meeting of the delegates of the Friends of Azerbaijan (FoA), a joint declaration of condemnation has been issued by the honorable members of Friends of Azerbaijan (FoA).
According to this declaration, Armenian aggression can jeopardize the whole South Caucasus region. The incident on July 12, 2020, is being considered as a direct attack on Azerbaijan and the repercussions of this incident can result in massive catastrophe in the entire region.

The delegates of Friends of Azerbaijan (FoA) stressed the global powers to come forward and take serious action on Armenian intervention by violating the international border of Azerbaijan. The act of Armenia is an open challenge to the sovereignty of Azerbaijan.
Malik Ayub Sumbal founder of Friends of Azerbaijan (FoA) termed that Armenia is losing its legal and moral position on Nagorno Karabakh and there is mounting pressure on Armenia by the international community for the peaceful solution of Nagorno Karabakh according to the UN Resolutions. At this time to get rid of such kind of diplomatic moves, Armenia has launched another major front in Tovuz.
When the whole world is busy against the Covid19 Armenian Prime Minister has chosen a very dangerous path that can take the whole region into war and bloodshed.
Friends of Azerbijan (FoA) is firmly standing with shoulder by shoulder to the people of Azerbaijan and martyr's families at this hour.
Kyrgyz Republic to Enhance Quality of Education with World Bank Financing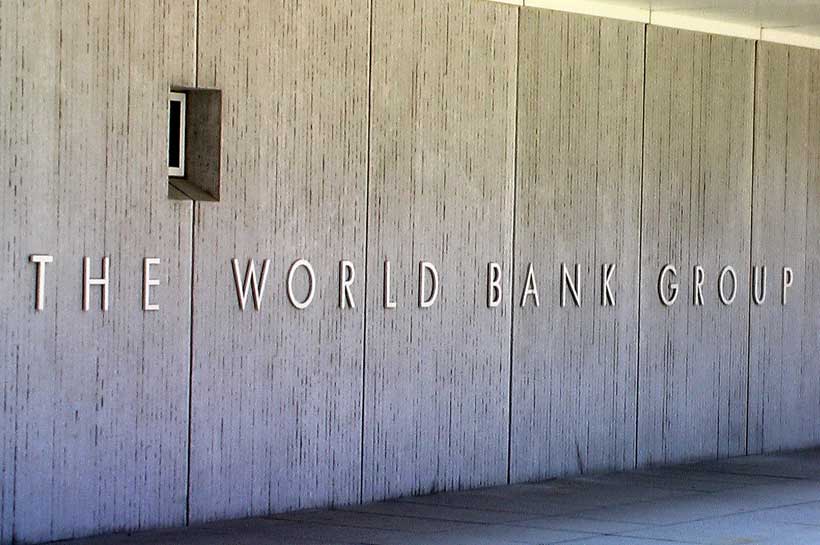 The Kyrgyz Republic will receive World Bank financing for the Learning for the Future Project in the amount of $50 million, on highly concessional terms. $25 million is allocated in the form of a grant, which requires no repayment, while the other $25 million is credit with a 0.75% interest rate, with repayments eased over 38 years, and a six-year grace period.
"The Learning for the Future Project aims to help raise the Kyrgyz Republic's human capital through enhancing school readiness and teacher effectiveness," says Bolormaa Amgaabazar, World Bank Country Manager for the Kyrgyz Republic. "The project puts special emphasis on distance and online learning, increasing digital literacy and building teacher capacity for best teaching-learning practice. Such support will help the country's education system better respond to learning from home during the current school closures and recovery period from the COVID-19 pandemic. In the long run, this approach will help better prepare children for learning and adapting to a fast-changing future economy."
The project has four main areas of support: expanding school readiness for underserved children; increasing effectiveness in teaching practice; enhancing technology-enabled support for learning; and enhancing measurement of learning. In the coming five years, the project will specifically help:
Establish 500 fully equipped community-based kindergartens in rehabilitated premises, thus enabling a successful transition to school for 20,000 children aged 3-5 years, in poor communities countrywide;
Build teacher competencies for more effective teaching of reading, mathematics and sciences in primary and secondary schools, through training in effective pedagogy and assessment, provision of digital learning content, resources and materials in 1,200 schools (53 percent of the total number of schools in the country);
Provide digital literacy training for 36,000 teachers to enhance their capacities to use digital technologies for professional development and effective teaching;
Equip 1,200 schools with an IT platform to support technology-enabled teaching and learning. The Republican Institute of In-Service Teacher Training will assist in developing digital content for teaching and learning;
Introduce a new criteria-based assessment instrument and methodology, develop and introduce standardized tests aligned with new learning standards, conduct the National Learning Assessment in 2023 for grades 4 and 8, and participate in the Program for International Student Assessment (PISA) 2024.
The project will be implemented by the Ministry of Education and Science of the Kyrgyz Republic during 2020-2025, using its existing institutional structures and in compliance with relevant World Bank procedures and standards.
The project supports the World Bank's 2019-2022 Country Partnership Framework for the Kyrgyz Republic and is closely aligned with the National Education Sector Strategy-2040 of the Ministry of Education and Science, which is now under development. The project was approved by the World Bank's Board of Executive Directors on March 31, 2020 and was ratified by the Parliament of the Kyrgyz Republic on June 11, 2020.