Bomb Iran? Maybe not a good idea
Welcome to the Caspian Daily, where you will find the 10 most important things you need to know on Caspian Sea Region. We appreciate ideas, reports, news and interesting articles. Send along to Caspian[at]moderndiplomacy.eu or on Twitter: @DGiannakopoulos
1As the critical vote on the Iranian nuclear deal nears, politicians of all ilk keep calling for military action against Iran as the alternative. The necessity appears to be more driven by the need to curry favor with Israel, than any other reason. John McCain thought it was cute when he publicly used a parody of a 1965 Beach Boys release of Barbara Ann and sang "Bomb, Bomb, Bomb, Bomb, Bomb Iran." John B. Alexander, Ph.D. for The Huffington Post.
2Six NATO hubs being established along the alliance's eastern flank went into operation on September 1, the alliance said, in a move responding to a perceived new security threat from Russia. The six NATO centers — in Bulgaria, Estonia, Latvia, Lithuania, Poland, and Romania — are to help on the ground with exercises and planning activities. Each should be staffed with around 40 people by the end of the year."They have begun work, but are not yet operating at full capacity," a NATO spokesman said.
3The development of economic partnership, implementation of joint projects in the gas sector were discussed during Turkmen-Japanese talks in Ashgabat.The talks were held among Turkmengas State Concern and representatives of Japanese corporations such as Mitsubishi, Chiyoda, Sojits, Itochu and JGC.The matter rested in the upcoming work as part of the third phase of developing Galkynysh super-giant field. The upcoming work is directly related to the Turkmenistan-Afghanistan-Pakistan-India (TAPI) main pipeline.
4An Azerbaijani court has sentenced investigative journalist Khadija Ismayilova to 7 1/2 years in prison after convicting her on charges that rights groups have called retribution for her reports on corruption involving senior government officials. The verdict drew swift condemnation from colleagues, human rights groups, and media freedom organizations, while Western governments and officials said they were "deeply troubled" by the outcome of the case. Ismayilova, who has reported extensively on the financial dealings of long-ruling President Ilham Aliyev and members of his family, has strongly denied the charges and called the trial a "scam" meant to silence her work.[RFE/RL]
5Kazakhstan and China signed 25 agreements worth $23 billion, aiming to move cooperation dominated by raw materials to products with greater added value, the Kazakh president's office said on September 1. China has invested billions in mineral-rich Kazakhstan, mainly in oil and gas, and in infrastructure projects serving the industry."I think this visit is a turning point in the Kazakh-Chinese relationship," Kazakh President Nursultan Nazarbaev was reported as saying during a meeting with Chinese businessmen in Beijing, including the chairman of Huawei Corporation and heads of several Chinese development banks."For over 20 years we have actively cooperated with China, mainly in the energy and resource-extraction industries. At the new stage, we are beginning to intensify our interaction in the processing sectors of the economy, including mechanical engineering and resource processing," he said.
6Can Kazakhstan Learn to Fight Corruption from China? The Chinese government has spent the last three years in a deliberate fight against corruption–arresting big-name "tigers" and squashing countless "flies." The debate continues to rage among China watchers about the intentions and ultimate impact of the country's anti-corruption campaign, but the Kazakh president, for one, sees China as an example to be emulated. [The Diplomat]
7Kazakhstan's Capital Serves as Inspiration for Growth. Following a tumultuous period following independence, and with the introduction of a new currency (the tenge), the city has emerge – and continues to evolve – into an important cultural and financial center. Unlike its counterpart, former capital Almaty, there is room for growth and the government has tapped into the city's vast potential and has, thus far, created a space that has captured the interest of regional and world leaders. [JakartaGlobe]
8Will Russia, China Beat U.S. In The Arctic? President Barack Obama should be applauded for gathering world leaders in Anchorage, Alaska, this week for a U.S.-led conference on "Global Leadership in the Arctic." Yet the summit's limited focus on climate change, though undoubtedly important, belies the significance of the broader U.S. interests and responsibilities in the Arctic.As ice turns to navigable ocean, the Arctic is becoming the U.S.'s third great ocean border, creating vexing strategic challenges and unprecedented opportunities. These include not only climate change, but threats to national sovereignty and security, revolutions in international commerce and a Klondike-like rush to control vast undersea resources. James M. Loy for Hartford Courant.
9Azerbaijani and Turkish air forces' joint tactical drills, entitled 'TurAz Qartali 2015', continue, Azerbaijan's defense ministry reported on September 1.The exercises involved the combat helicopters Mi-35, Mi-17, transport and combat helicopters Sikorsky UH-60, as well as search-and-rescue helicopters Cougar AS532.The exercises, which are held as part of a joint annual military plan will last until September 18.Baku and Ankara enjoy strategic relations in many fields, including the military.
10Russian Minister of Industry and Trade Denis Manturov will soon pay a visit to Azerbaijan.Oxu.Az reports citing the Foreign Ministry of Russia that the statement came from Foreign Minister Sergei Lavrov during his meeting with Azerbaijani President Ilham Aliyev."Everything proceeds on rise in our economic relations. Despite the international conjuncture, the intergovernmental commission functions and Minister of Industry and Trade of Russia D.V.Manturov is expected to visit Azerbaijan.
Fight against human trafficking must be strengthened in Ethiopia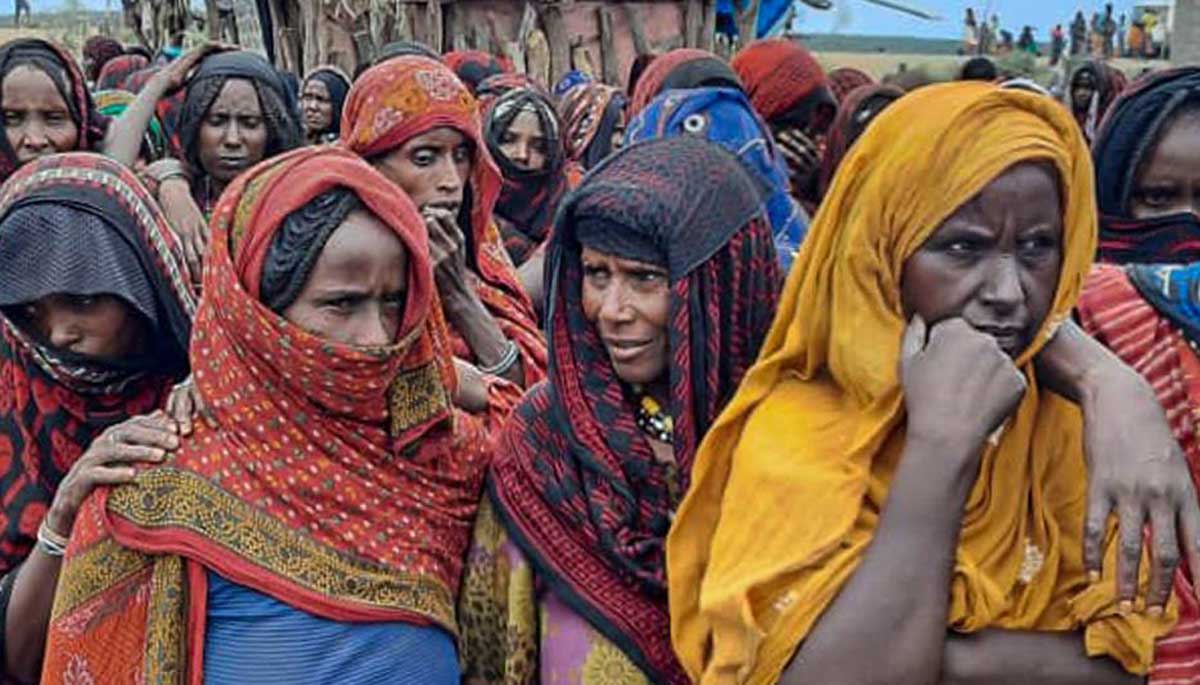 Throughout Ethiopia's Tigray, Afar and Amhar regions, women and girls are becoming increasingly vulnerable to abduction and sex trafficking as they flee ongoing armed conflict, a group of UN-appointed independent human rights experts warned on Monday.
The protracted conflict in the three northern regions have heightened risks of trafficking for sexual exploitation as a form of sexual violence in conflict, the experts said in a statement.
"We are alarmed by reports of refugee and internally displaced women and girls in the Tigray, Afar, and Amhara regions being abducted while attempting to move to safer places," they said.
Tweet URL
"We are concerned at the risks of trafficking, in particular for purposes of sexual exploitation, including sexual slavery."
Women and children in crosshairs
Amidst abductions and displacement, the UN experts raised serious concerns over Eritrean refugee women and children being at particular risk of sex trafficking.
"Urgent action is needed to prevent trafficking, especially for purposes of sexual exploitation, and to ensure assistance and protection of all victims, without discrimination on grounds of race or ethnicity, nationality, disability, age or gender," they said.
Meanwhile, the hundreds of children who have been separated from their families, especially in the Tigray region, are particularly vulnerable, warned the independent experts.
"The continuing lack of humanitarian access to the region is a major concern," the experts continued, urging immediate national, bilateral and multilateral measures to prevent all forms of trafficking of children and to ensure their protection.
Identifying victims
They added that sufficient measures were not being taken to identify victims of trafficking, or support their recovery in ways that fully takes account of the extreme trauma being suffered.
"The failure to provide accountability for these serious human rights violations and grave crimes creates a climate of impunity, allows trafficking in persons to persist and perpetrators to go free," underscored the six UN experts.
They urged all relevant stakeholders to ensure that victims of trafficking can adequately access medical assistance, including sexual and reproductive healthcare services and psychological support.
The experts said they had made their concerns known to both the Governments of Ethiopia and neighbouring Eritrea.
35 years of Cultural Routes: Safeguarding European Values, Heritage, and Dialogue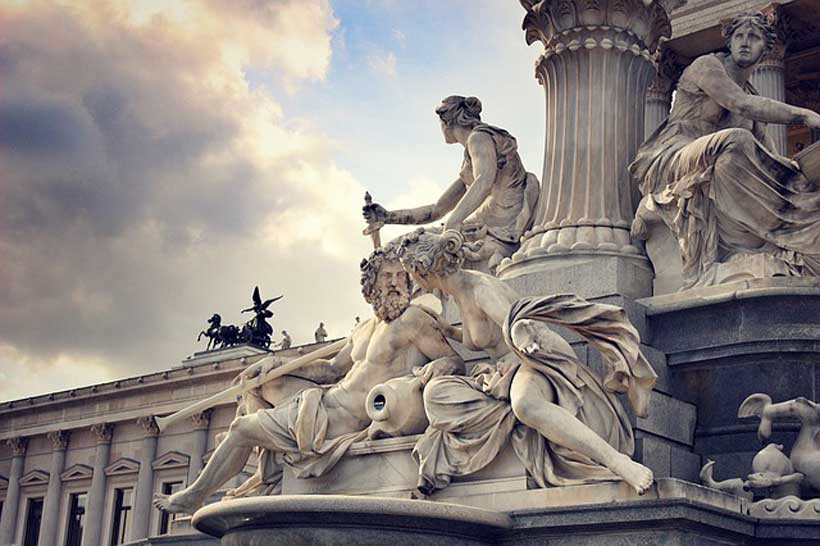 A Europe rich in history, heritage, dialogue and values: the Council of Europe Cultural Routes' programme celebrates its 35th anniversary, on the occasion of the 11th Advisory Forum in Minoa Palace Hotel, Chania, Crete (Greece) on 5-7 October, with a special event to highlight the relevance of Cultural Routes for the promotion of cultural diversity, intercultural dialogue and sustainable tourism.
The Forum is organised by the Enlarged Partial Agreement on Cultural Routes of the Council of Europe and the European Institute of Cultural Routes, in co-operation with the Hellenic Ministry of Culture and Sports, the Hellenic Ministry of Tourism, the Greek National Tourism Organization, the Region of Crete, the Municipality of Chania, the Chamber of Industry and Commerce of Chania, and the Historic Cafes Route. The 2022 edition will be the opportunity to underline the growing relevance of the Cultural Routes methodology and practices in promoting Europe's shared cultural heritage while fostering viable local development.
Deputy Secretary General Bjørn Berge will participate in the high-level dialogue, together with Minister of Culture and Sports of Greece Lina Mendoni, Minister of Tourism of Greece Vassilis Kikilias, Parliamentary Assembly (PACE) Vice-President and Chairperson of the Greek Delegation Dora Bakoyannis and Chair of the Statutory Committee of Cultural Routes Ambassador Patrick Engelberg (Luxembourg).
Over three days of workshops and interactive debates, three main general sessions will be explored:
Promoting European Values and Intercultural Dialogue;
Safeguarding Heritage in Times of Crisis;
Fostering Creative Industries, Cultural Tourism, Innovative Technologies for Sustainable Communities.
The Forum will discuss trends and challenges in relation to Cultural Routes, providing a platform for sharing experiences, reviewing progress, analysing professional practices, launching new initiatives and developing partnerships across Europe and beyond. Participants range from managers among the 48 cultural routes to representatives of national ministries, International Organisations, academics, experts and tourism professionals.
Little progress combating systemic racism against people of African descent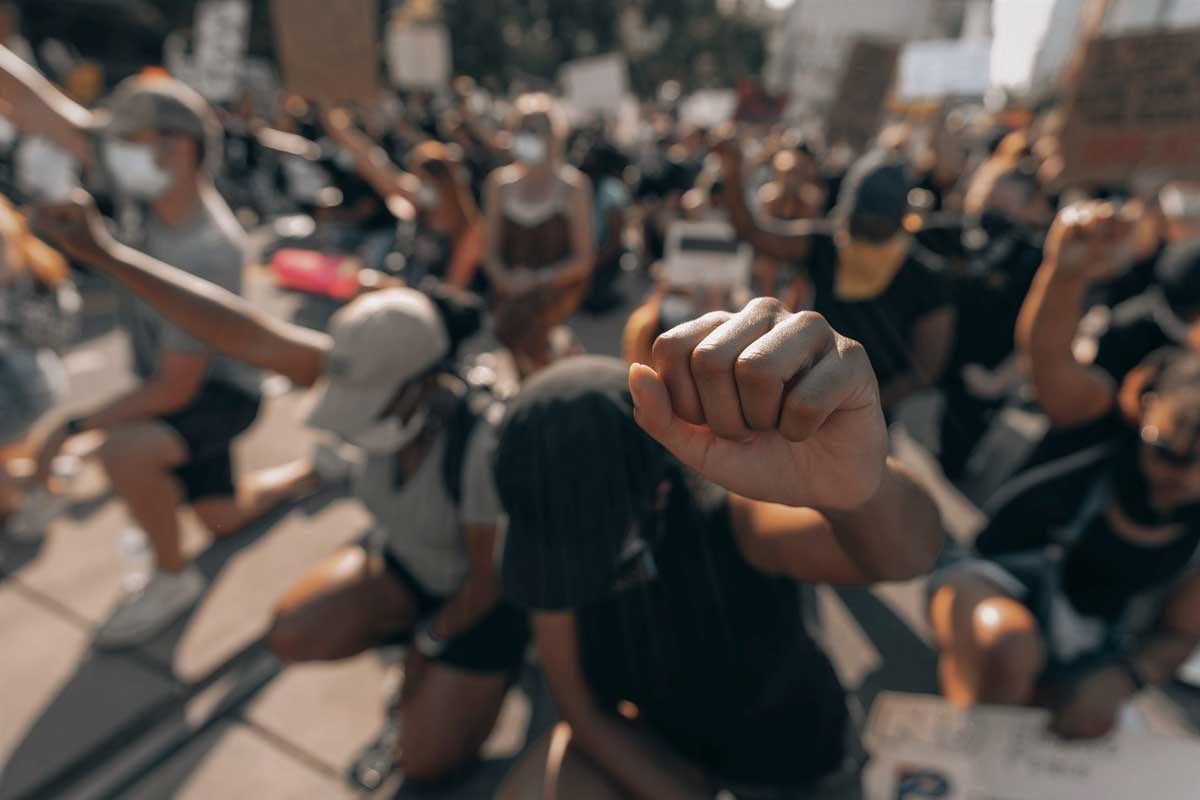 More than two years since the murder of George Floyd by a police officer in the United States sparked the global Black Lives Matter movement, there's been only "piecemeal progress" in addressing systemic racism, the UN human rights office (OHCHR) said on Friday, in a new report.While more people have been made aware of systemic racism and concrete steps have been taken in some countries, the Acting High Commissioner for Human Rights called on States to demonstrate greater political will to accelerate action.
"There have been some initiatives in different countries to address racism, but for the most part they are piecemeal. They fall short of the comprehensive evidence-based approaches needed to dismantle the entrenched structural, institutional and societal racism that has existed for centuries, and continues to inflict deep harm today," said Nada Al-Nashif, who will present the report to the UN Human Rights Council on Monday.
Triggering change
The report describes international, national and local initiatives that have been taken, towards ending the scourge of racism.
These include an Executive Order from the White House on advancing effective, accountable policing and criminal justice practices in federal law enforcement agencies; an Anti-Racism Data Act in British Columbia, Canada; measures to evaluate ethnic profiling by police in Sweden; and census data collection to self-identify people of African descent in Argentina.
The European Commission has issued guidance on collecting and using data based on racial or ethnic origin; formal apologies issued, memorialization, revisiting public spaces, and research, to assess links to enslavement and colonialism in several countries.
'Barometer for success'
The report notes that poor outcomes continue for people of African descent in many countries, notably in accessing health and adequate food, education, social protection, and justice – while poverty, enforced disappearance and violence continues.
It highlights "continuing…allegations of discriminatory treatment, unlawful deportations, excessive use of force, and deaths of African migrants and migrants of African descent by law enforcement officials"
"The barometer for success must be positive change in the lived experiences of people of African descent," continued Ms. Al-Nashif.
"States need to listen to people of African descent, meaningfully involve them and take genuine steps to act upon their concerns."
Higher death rates
Where available, recent data still points to disproportionately high death rates faced by people of African descent, at the hands of law enforcement, in different countries.
"Families of African descent continued to report the immense challenges, barriers and protracted processes they faced in their pursuit of truth and justice for the deaths of their relatives", the report says.
It details seven cases of police-related deaths of people of African descent, namely George Floyd and Breonna Taylor (US); Adama Traoré (France); Luana Barbosa dos Reis Santos and João Pedro Matos Pinto (Brazil); Kevin Clarke (UK) and Janner [Hanner] García Palomino (Colombia).
While noting some progress towards accountability in a few of these emblematic cases, "unfortunately, not a single case has yet been brought to a full conclusion, with those families still seeking truth, justice and guarantees of non-repetition, and the prosecution and sanction of all those responsible," the report says.
Ms. Al-Nashif called on States to "redouble efforts to ensure accountability and redress wherever deaths of Africans and people of African descent have occurred in the context of law enforcement, and take measures to confront legacies that perpetuate and sustain systemic racism".