The EU will soon make a U-turn in its approach to Russia
Welcome to the Caspian Daily, where you will find the 10 most important things you need to know on Caspian Sea Region. We appreciate ideas, reports, news and interesting articles. Send along to Caspian[at]moderndiplomacy.eu or on Twitter: @DGiannakopoulos
1The European Union will soon review its sanctions policy toward Russia and shift its focus to cooperation, president of the Greek-Eurasian Business Council and Greece's former Deputy Foreign Minister Spyros Kouvelis told Sputnik."The EU will gradually start reviewing its position towards the sanctions… I believe it is not a thing that will last for a very long time," Kouvelis said.He stressed that cooperation with Russia had been made more complicated because of the sanctions, but expressed certainty that it is always possible to find ways of working together, even under such conditions. According to Kouvelis, the sanctions regime "hampers the economy of not only the Russian Federation, but also the European Union" as it "does not serve the building of bridges between two very important potential partners, like the European Union and the Russian Federation".
2Iran's economy will grow whether sanctions are lifted or not and that Tehran will not forget those countries which maintained relations during the worst of times. Deputy Foreign Minister Majid Takht Ravanchi says less reliance on oil revenues and better tax revenues will drive Iran's economic growth."While sanctions relief is important to make the economy better, that is not the only instrument that the government has at its disposal," Ravanvhi was quoted by Bloomberg as saying in an interview.Since late 2013, oil exports have declined by more than one million barrels per day, taking more than $100 billion from the revenue stream. Crude price slump by about 60% over the past year has dealt an added blow. President Hassan Rouhani says his government has reduced reliance on oil revenues from an average of 45% over the past two decades to about 31.5% next year.
3President of Kazakhstan Nursultan Nazarbayev and Chinese leader Xi Jinping signed a declaration on a new stage in the bilateral strategic partnership during a meeting Monday. Issues of bilateral cooperation in trade, economic, investment, credit, finance, culture and humanitarian spheres were discussed during the meeting.In May, Xi visited the Kazakh capital Astana to discuss the Silk Road Economic Belt, Chinese government's economic development framework, announced in 2013, with the primary aim of integrating trade and investment in Eurasia.
4Azeri borders are safe as long as Baku has the support of Turkey, there can be no problems between the two states, Turkish Prime Minister said, according to Hurriyet Daily."We are always together," Ahmet Davutoglu told reporters on Sunday, August 30, Turkey's Victory Day. "Azerbaijan's holidays are our holidays, and vice versa."The Agreement on Strategic Partnership and Mutual Support between Azerbaijan and Turkey for strategic partnership and security co-operation was signed in 2010 in Baku by Presidents Ilham Aliyev and Abdullah Gül. Azerbaijan and Turkey often describe their relations as "one nation with two states".
5The issues of interaction and preparation of a new strategy of partnership between Turkmenistan and the World Bank (WB) have been discussed in the ministry of foreign affairs of Turkmenistan during the meeting with the World Bank Regional Director for Central Asia Saroj Kumar Jha, who arrived with a working visit to Ashgabat. A constructive dialogue on the global agenda and the rational use of water resources in the region was held during the meeting. Saroj Kumar Jha mentioned the importance of capacity building for regional cooperation and said that the World Bank Group (WB Group) is ready to provide full support to the initiatives of Turkmenistan in this direction.
6A Perfect Cyber Storm: Russia and China Teaming Together."China and Russia, by far, have the most sophisticated cyber capabilities in the world. The offensive cyber capabilities of each individual country was a threat already to the United States but if they now work together in earnest the United States could be facing an unprecedented cyber danger. According to senior military officials, Russia's Ministry of Defense is establishing its own cyber command that will be responsible for conducting offensive cyber activities such as propaganda operations and inserting malware into enemy command and control systems" Laura Garrido for Modern Diplomacy.
7The Kazatomprom National Atomic Company has approved a new development strategy for 2015-2025, which provides for the preservation of the leading positions of the company and Kazakhstan on the extraction of natural uranium. Implementation of the strategy will make it possible for Kazatomprom and Kazakhstan to preserve the achieved leading positions on production of natural uranium in the world.In order to do that, the company will develop existing mines and build the new ones, as well as introduce advanced technologies in order to improve the efficiency and reduce the prime cost of uranium extraction. One of the strategic directions of Kazatomprom is the business diversification in all subsequent stages of front-end nuclear fuel cycle.
8Iranian President Hassan Rouhani said Iran and Azerbaijan have worked a lot toward attaining mutual interests. "We can have a lot of relations with Azerbaijan. We have established very friendly relations for common good," he told the Trend news correspondent during a press conference in Tehran August 29. Effort has been made to have economic relations and joint cooperation around the Caspian Sea, he noted. Now the two governments are sure that they can cooperate, and it is hoped that the efforts can help regional security, including the Nagorno-Karabakh issue, he said.
9Turkmenistan is developing a draft investment program of the country for 2016. This was noted at a meeting of the Cabinet of Ministers of the country chaired by President Gurbanguly Berdymukhamedov, the government reported last week.According to the preliminary calculations, the volume of domestic investments in Turkmenistan's economy will amount to 51.5 billion manats ($14.72 billion) for 2015. The government plans to allocate 56.2 billion manats ($16.06 billion) to the development of the sectors of the national economy at the expense of all sources of financing in 2016. Some 65.5 percent of these investments will be allocated to the construction of production facilities, and 34.5 percent in social and cultural facilities.
10Iran's grand ayatollah Hossein Nouri Hamedani visits Azerbaijan to meet with country's Shia clerics and visit historic Azerbaijani cities. Nouri Hamedani arrived in Baku on August 31 for a 6-day visit at an invitation of the Caucasian Muslims Office. Nouri Hamedani is scheduled to meet Shia clerics at Teze Pir mosque in Baku and visit the historic cities of Ganja and Shamakhi. He will meet with local religious leaders in these cities.Previously, the grand ayatollah had traveled to Russia, Kenya, and Tanzania.
China-Eurasia Council condemns aggression of Azerbaijan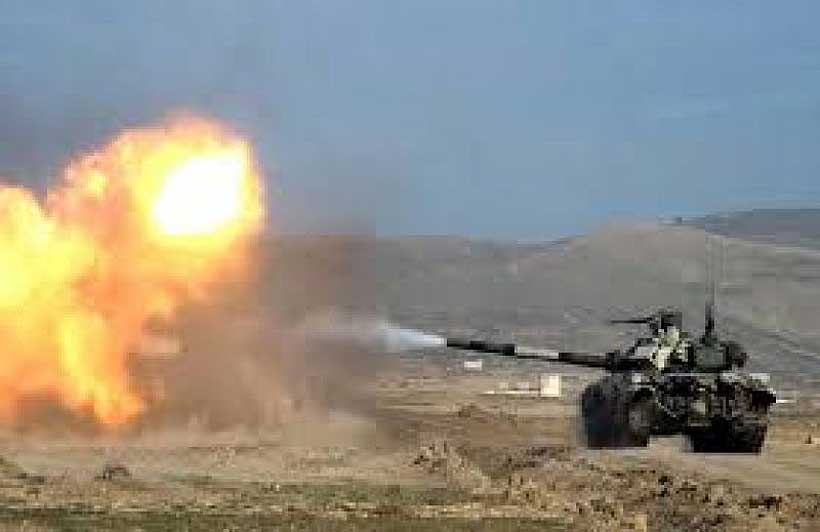 China-Eurasia Council for Political and Strategic Research strongly condemns Azerbaijani aggression which Baku started on July 12, 2020. Azerbaijani Ministry of Defense is a threat for the entire World as it is speaking about its aims to strike Metsamor Nuclear Plant, which is located in Armenia. Baku must understand that this is a crime against humanity, and it is equal to nuclear strike.The destruction of Metsamor Nuclear plant will be a disaster not only for Armenia, but also for Iran, Georgia and Azerbaijan, it will harm World's environment and stand a real problem for several generations of the World. It is worth mentioning, that this time Baku attacked the Northern borders of Armenia, which are sovereign territory of the Republic of Armenia according to International law. Azerbaijan violated the principle of territorial integrity of a sovereign state, which is one of the important pillars of International law.
China-Eurasia Council for Political and Strategic Research condemns Azerbaijan for using force against civilian population of Armenia and calls for peaceful negotiations. Baku must show solidarity and join global ceasefire initiated by the UN secretary general Antonio Guterres and must not try to escalate the situation on the border to deflect public attention from the situation concerning the outbreak of Covid-19 in Azerbaijan. We call official Baku to take care of Azerbaijani people in the hard times of Coronavirus and not send its soldiers to real death. Being multinational Council, for us It's terrible to hear about lossfrom both sides and we express our sincere condolences. Hopefully peace will come to South Caucasus, which is an important crossroad in Eurasian mainland and it can stand a very important link for Belt and Road Initiative, if all problems solved in a peaceful way.
Condemnation Of Armenian Aggression By Friends Of Azerbaijan (FoA)
Friends of Azerbaijan (FoA) strongly condemns the coward act of Armenians aggression in the Tovuz district of Azerbaijan that is a sheer violation of international borders and law. The act is an attempt of Armenia to drive global attention from the peaceful dialogue and negotiation process on Nagorno Karabakh.
In an online meeting of the delegates of the Friends of Azerbaijan (FoA), a joint declaration of condemnation has been issued by the honorable members of Friends of Azerbaijan (FoA).
According to this declaration, Armenian aggression can jeopardize the whole South Caucasus region. The incident on July 12, 2020, is being considered as a direct attack on Azerbaijan and the repercussions of this incident can result in massive catastrophe in the entire region.

The delegates of Friends of Azerbaijan (FoA) stressed the global powers to come forward and take serious action on Armenian intervention by violating the international border of Azerbaijan. The act of Armenia is an open challenge to the sovereignty of Azerbaijan.
Malik Ayub Sumbal founder of Friends of Azerbaijan (FoA) termed that Armenia is losing its legal and moral position on Nagorno Karabakh and there is mounting pressure on Armenia by the international community for the peaceful solution of Nagorno Karabakh according to the UN Resolutions. At this time to get rid of such kind of diplomatic moves, Armenia has launched another major front in Tovuz.
When the whole world is busy against the Covid19 Armenian Prime Minister has chosen a very dangerous path that can take the whole region into war and bloodshed.
Friends of Azerbijan (FoA) is firmly standing with shoulder by shoulder to the people of Azerbaijan and martyr's families at this hour.
Kyrgyz Republic to Enhance Quality of Education with World Bank Financing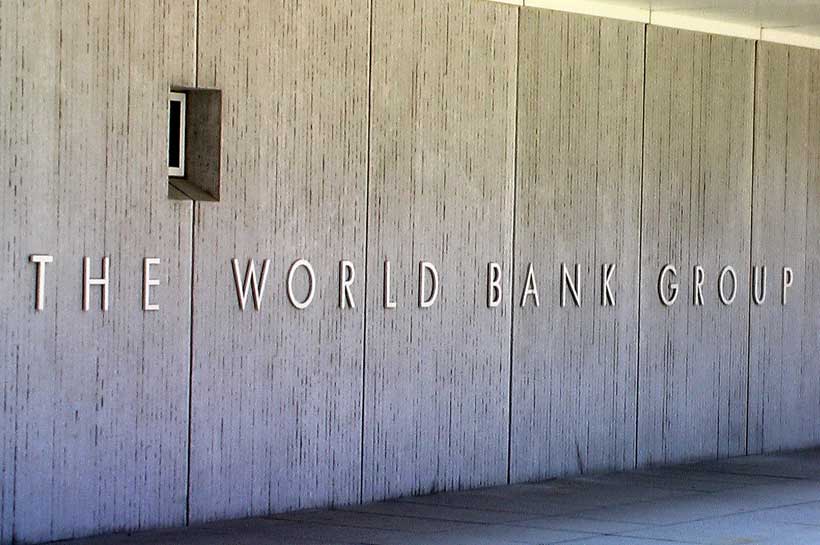 The Kyrgyz Republic will receive World Bank financing for the Learning for the Future Project in the amount of $50 million, on highly concessional terms. $25 million is allocated in the form of a grant, which requires no repayment, while the other $25 million is credit with a 0.75% interest rate, with repayments eased over 38 years, and a six-year grace period.
"The Learning for the Future Project aims to help raise the Kyrgyz Republic's human capital through enhancing school readiness and teacher effectiveness," says Bolormaa Amgaabazar, World Bank Country Manager for the Kyrgyz Republic. "The project puts special emphasis on distance and online learning, increasing digital literacy and building teacher capacity for best teaching-learning practice. Such support will help the country's education system better respond to learning from home during the current school closures and recovery period from the COVID-19 pandemic. In the long run, this approach will help better prepare children for learning and adapting to a fast-changing future economy."
The project has four main areas of support: expanding school readiness for underserved children; increasing effectiveness in teaching practice; enhancing technology-enabled support for learning; and enhancing measurement of learning. In the coming five years, the project will specifically help:
Establish 500 fully equipped community-based kindergartens in rehabilitated premises, thus enabling a successful transition to school for 20,000 children aged 3-5 years, in poor communities countrywide;
Build teacher competencies for more effective teaching of reading, mathematics and sciences in primary and secondary schools, through training in effective pedagogy and assessment, provision of digital learning content, resources and materials in 1,200 schools (53 percent of the total number of schools in the country);
Provide digital literacy training for 36,000 teachers to enhance their capacities to use digital technologies for professional development and effective teaching;
Equip 1,200 schools with an IT platform to support technology-enabled teaching and learning. The Republican Institute of In-Service Teacher Training will assist in developing digital content for teaching and learning;
Introduce a new criteria-based assessment instrument and methodology, develop and introduce standardized tests aligned with new learning standards, conduct the National Learning Assessment in 2023 for grades 4 and 8, and participate in the Program for International Student Assessment (PISA) 2024.
The project will be implemented by the Ministry of Education and Science of the Kyrgyz Republic during 2020-2025, using its existing institutional structures and in compliance with relevant World Bank procedures and standards.
The project supports the World Bank's 2019-2022 Country Partnership Framework for the Kyrgyz Republic and is closely aligned with the National Education Sector Strategy-2040 of the Ministry of Education and Science, which is now under development. The project was approved by the World Bank's Board of Executive Directors on March 31, 2020 and was ratified by the Parliament of the Kyrgyz Republic on June 11, 2020.