The EU will soon make a U-turn in its approach to Russia
Welcome to the Caspian Daily, where you will find the 10 most important things you need to know on Caspian Sea Region. We appreciate ideas, reports, news and interesting articles. Send along to Caspian[at]moderndiplomacy.eu or on Twitter: @DGiannakopoulos
1The European Union will soon review its sanctions policy toward Russia and shift its focus to cooperation, president of the Greek-Eurasian Business Council and Greece's former Deputy Foreign Minister Spyros Kouvelis told Sputnik."The EU will gradually start reviewing its position towards the sanctions… I believe it is not a thing that will last for a very long time," Kouvelis said.He stressed that cooperation with Russia had been made more complicated because of the sanctions, but expressed certainty that it is always possible to find ways of working together, even under such conditions. According to Kouvelis, the sanctions regime "hampers the economy of not only the Russian Federation, but also the European Union" as it "does not serve the building of bridges between two very important potential partners, like the European Union and the Russian Federation".
2Iran's economy will grow whether sanctions are lifted or not and that Tehran will not forget those countries which maintained relations during the worst of times. Deputy Foreign Minister Majid Takht Ravanchi says less reliance on oil revenues and better tax revenues will drive Iran's economic growth."While sanctions relief is important to make the economy better, that is not the only instrument that the government has at its disposal," Ravanvhi was quoted by Bloomberg as saying in an interview.Since late 2013, oil exports have declined by more than one million barrels per day, taking more than $100 billion from the revenue stream. Crude price slump by about 60% over the past year has dealt an added blow. President Hassan Rouhani says his government has reduced reliance on oil revenues from an average of 45% over the past two decades to about 31.5% next year.
3President of Kazakhstan Nursultan Nazarbayev and Chinese leader Xi Jinping signed a declaration on a new stage in the bilateral strategic partnership during a meeting Monday. Issues of bilateral cooperation in trade, economic, investment, credit, finance, culture and humanitarian spheres were discussed during the meeting.In May, Xi visited the Kazakh capital Astana to discuss the Silk Road Economic Belt, Chinese government's economic development framework, announced in 2013, with the primary aim of integrating trade and investment in Eurasia.
4Azeri borders are safe as long as Baku has the support of Turkey, there can be no problems between the two states, Turkish Prime Minister said, according to Hurriyet Daily."We are always together," Ahmet Davutoglu told reporters on Sunday, August 30, Turkey's Victory Day. "Azerbaijan's holidays are our holidays, and vice versa."The Agreement on Strategic Partnership and Mutual Support between Azerbaijan and Turkey for strategic partnership and security co-operation was signed in 2010 in Baku by Presidents Ilham Aliyev and Abdullah Gül. Azerbaijan and Turkey often describe their relations as "one nation with two states".
5The issues of interaction and preparation of a new strategy of partnership between Turkmenistan and the World Bank (WB) have been discussed in the ministry of foreign affairs of Turkmenistan during the meeting with the World Bank Regional Director for Central Asia Saroj Kumar Jha, who arrived with a working visit to Ashgabat. A constructive dialogue on the global agenda and the rational use of water resources in the region was held during the meeting. Saroj Kumar Jha mentioned the importance of capacity building for regional cooperation and said that the World Bank Group (WB Group) is ready to provide full support to the initiatives of Turkmenistan in this direction.
6A Perfect Cyber Storm: Russia and China Teaming Together."China and Russia, by far, have the most sophisticated cyber capabilities in the world. The offensive cyber capabilities of each individual country was a threat already to the United States but if they now work together in earnest the United States could be facing an unprecedented cyber danger. According to senior military officials, Russia's Ministry of Defense is establishing its own cyber command that will be responsible for conducting offensive cyber activities such as propaganda operations and inserting malware into enemy command and control systems" Laura Garrido for Modern Diplomacy.
7The Kazatomprom National Atomic Company has approved a new development strategy for 2015-2025, which provides for the preservation of the leading positions of the company and Kazakhstan on the extraction of natural uranium. Implementation of the strategy will make it possible for Kazatomprom and Kazakhstan to preserve the achieved leading positions on production of natural uranium in the world.In order to do that, the company will develop existing mines and build the new ones, as well as introduce advanced technologies in order to improve the efficiency and reduce the prime cost of uranium extraction. One of the strategic directions of Kazatomprom is the business diversification in all subsequent stages of front-end nuclear fuel cycle.
8Iranian President Hassan Rouhani said Iran and Azerbaijan have worked a lot toward attaining mutual interests. "We can have a lot of relations with Azerbaijan. We have established very friendly relations for common good," he told the Trend news correspondent during a press conference in Tehran August 29. Effort has been made to have economic relations and joint cooperation around the Caspian Sea, he noted. Now the two governments are sure that they can cooperate, and it is hoped that the efforts can help regional security, including the Nagorno-Karabakh issue, he said.
9Turkmenistan is developing a draft investment program of the country for 2016. This was noted at a meeting of the Cabinet of Ministers of the country chaired by President Gurbanguly Berdymukhamedov, the government reported last week.According to the preliminary calculations, the volume of domestic investments in Turkmenistan's economy will amount to 51.5 billion manats ($14.72 billion) for 2015. The government plans to allocate 56.2 billion manats ($16.06 billion) to the development of the sectors of the national economy at the expense of all sources of financing in 2016. Some 65.5 percent of these investments will be allocated to the construction of production facilities, and 34.5 percent in social and cultural facilities.
10Iran's grand ayatollah Hossein Nouri Hamedani visits Azerbaijan to meet with country's Shia clerics and visit historic Azerbaijani cities. Nouri Hamedani arrived in Baku on August 31 for a 6-day visit at an invitation of the Caucasian Muslims Office. Nouri Hamedani is scheduled to meet Shia clerics at Teze Pir mosque in Baku and visit the historic cities of Ganja and Shamakhi. He will meet with local religious leaders in these cities.Previously, the grand ayatollah had traveled to Russia, Kenya, and Tanzania.
Beijing: Getting to know Chemical Leasing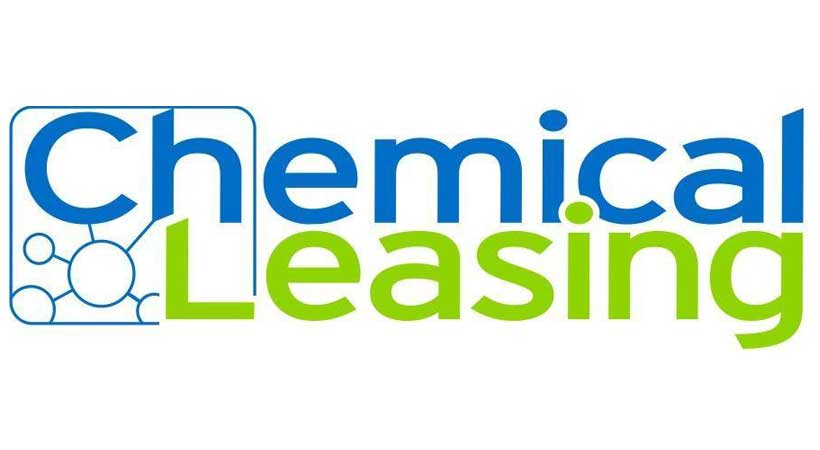 Experts from the United Nations Industrial Development Organization (UNIDO) have introduced the circular economy business model, Chemical Leasing, to stakeholders in China, and are encouraging companies to take advantage of the approach to achieve economic, social and environmental benefits.
More than 60 participants from government institutions, companies, and industry associations participated in a training session, jointly organized by UNIDO and the Solid Waste and Chemicals Management Centre, which is affiliated with the Ministry of Environmental Protection of China.
Chemical leasing is a business model in which the chemical company supplies a substance for a specific service, but retains ownership of the chemical. It shifts the focus from increasing sales volume of chemicals towards a value added approach
The training in Beijing addressed the general concept and policy perspectives of Chemical Leasing and introduced some of the best case studies showcasing the results of the approach at a global level. The training, which was part of a three-day mission to China, also showed participants how to establish a Chemical Leasing business case and how to quantify the benefits.
Representatives of the Government and of the private sector expressed huge interest and discussed potential ways of applying the Chemical Leasing approach in China.
The fourth Global Chemical Leasing award ceremony will take place in Vienna, Austria, in November 2018. It will be part of the Green Chemistry Conference 2018 in connection with the Council of the European Union (EU) programme, "Smart and Sustainable Europe", held during Austria's EU Presidency. Companies and individuals are invited to submit applications for the award in three categories:  case studies (for companies), research, and special innovation. The call for applications is open until 15 August 2018. More information can be found here.
UNIDO to work together with the International Solar Alliance
The United Nations Industrial Development Organization (UNIDO) has signed an agreement to work together with the International Solar Alliance (ISA). The joint declaration was signed on the first day of the Sustainable Energy Forum for East Africa taking place in Kigali, Rwanda from 19-21 March. The Forum has brought together key players within the sustainable energy sector to discuss challenges and opportunities for the sector within the wider East African Community.
The declaration was signed by Tareq Emtairah, Director of UNIDO's Department of Energy and Upendra Tripathy, Deputy Director General of ISA.
UNIDO is the specialized agency of the United Nations promoting and accelerating inclusive and sustainable industrial development. UNIDO helps countries, among other things, to increase substantially the share of renewable energy in the global energy mix and to achieve Sustainable Development Goal 7 to provide affordable, reliable, sustainable and modern energy for all by 2030.
The International Solar Alliance (ISA) is a treaty based international inter-governmental organization which was launched on 30 November 2015, with headquarters in India. The ISA has been established to collectively address common key challenges to scale up solar energy and take coordinated action to aggregate demand for finance, technologies, innovation, reseach and development,and capacity building.
At the signing ceremony, the two parties agreed to cooperate in a number of areas including developing knowledge networks to raise awareness of the benefits of solar energy in member countries; and to jointly collate and provide evidence-based advice to member countries on policies and practices to create a favourable environment for solar energy.
They further agreed to work with other parties, and to strengthen the institutional and technical capacities of the global network of sustainable energy centres, which includes the East African Centre for Renewable Energy and Energy Efficiency. The centres provide policy support, capacity building and technical assistance on solar energy applications and energy efficiency.
Business leaders and policy makers engage at the ASEAN-Australia Special Summit
Business leaders from ASEAN and Australia attended a series of engagements with policy makers at the sidelines of the ASEAN-Australia Special Summit.
These engagements provided them with opportunities to share insights into regional market dynamics, as well as exchange views on opportunities from the fast-growing technological advancement and enhanced economic ties between ASEAN and Australia.
Secretary-General of ASEAN Dato Lim Jock Hoi, who was in Sydney to participate in the Special Summit, also took time to engage these industry leaders and leading CEOs from ASEAN and Australia.
The business segment of the Special Summit saw the convening of the Small and Medium Enterprises (SME) Conference and a CEO Forum.
At the SME Conference on 16 March, Prime Minister of Australia Malcolm Turnbull, and his counterpart from Singapore, Prime Minister Lee Hsien Loong, highlighted the importance of SMEs as the engine for growth, and the opportunities for SMEs to benefit from closer economic linkages between ASEAN and Australia in the digital era. On this occasion, Prime Minister Turnbull announced the launch of an initiative on digital trade standards.
Opening the CEO Forum on 17 March, Prime Minister Turnbull highlighted the importance of receiving practical feedback from businesses in progressing regional economic initiatives. He also underscored the value of sharing experiences and expertise in areas such as sustainable and smart city development. To this end, Prime Minister Turnbull launched a new AUD30 million ASEAN-Australia initiative on smart and sustainable cities. Speaking at the same forum, Indonesian President Joko Widodo highlighted the immense opportunities from economic growth and digital technology advancement in ASEAN. The one-day forum addressed key topics related to ASEAN-Australia economic partnership, including on tourism, digital transformation in services, advanced manufacturing, Industry 4.0, agri-food and energy supply chains, and infrastructure.